French Citizenship By Marriage
Those legally married or in a civil partnership with a French national may acquire French citizenship by marriage if they meet certain eligibility criteria. Now that Britain has left the European Union, more spouses are choosing to do this than ever in order to benefit from individual EU membership.
Total Law are a team of specialist immigration lawyers and can help you become a French citizen. Call us today on +44 (0)333 305 9375  to start your journey to French nationality.
French Citizenship By Marriage: An Introduction
French nationality is the legal bond between an individual and the state of France and grants citizenship to the country. Those holding valid French citizenship receive a number of political, professional and civic rights and public liberties, and are also considered residents of the European Union and Schengen Zone.
People will only be eligible to apply for citizenship in certain countries dependent on their individual circumstances. People may lose or rescind their nationality and may apply for others if they are eligible.
In accordance with the French government 'Code Civil', an individual may acquire French citizenship through birth, descent, adoption, naturalisation, or marriage.
Those married to or in a legal civil partnership with a French national may apply for French citizenship and this will be granted provided they meet the various eligibility criteria.
"I'm very happy with the standard of training received on the OISC Level 1 course, i passed my exam. Thank you!"
"My application was approved and a huge weight has been lifted from our shoulders this year "
"We used this service for the spouse visa extension application to assure that all the information was valid and correct."
The Requirements & Eligibility Of French Citizenship By Marriage
Whether or not the couple with one French spouse are already resident in France or live overseas, the following eligibility criteria applies:
At least one spouse must have held French nationality on the day of the wedding and have held the nationality continuously since
If the wedding was celebrated outside of France, it has been translated and declared to the French civil registry
The non-French spouse has lived in France for at least the last four years, OR has been married for at least four years without living in France continuously but the French spouse declared on the consular registry
The non-French spouse must hold a valid residence permit (unless they are a resident of another country in the European Economic Area, EEA, or Switzerland)
The married couple must have continued to live together materially and emotionally in their marriage (this is known as the 'community of life')
The non-French spouse must be able to demonstrate knowledge of the French language to at least level B1 of the Common European Framework of Reference for Language (CERL)
Both spouses must have a clean criminal record (although in some circumstances, certain offences and historical records may be accepted).
Required Documents For A French Citizenship By Marriage Application
When the application is made for a foreign national to acquire French citizenship through their entitlement via marriage, certain supporting documentation must be submitted also. As standard, this includes:
A valid passport from the foreign national's home country
At least one clear and recent passport photo
2x signed copies of the declaration form
A valid marriage certificate (as well as relevant documentation showing the marriage was translated and declared to the French Civil Registry if it was celebrated abroad)
Proof of the French spouse's citizenship
Evidence of the couple's shared residence (ie. a rental contract, utility bills or council tax declaration with both names present on)
Proof of the foreign national's French language proficiency (be it a CERL certificate or equivalent diploma qualification)
Criminal record certificate from the foreign national's home country
Evidence of the dissolution of any previous marriages, if appropriate.
The French immigration services may request further documentation specific to the applicant during the processing period. Where this is the case, the application process is paused until such time the requested information is received.
French Citizenship By Marriage Application Process
Overview
The citizenship application process can be initiated either from within France (if the couple is already residing there) or from the foreign spouse's home country. To apply for French nationality, the individual must:
Compile all relevant documentation
All supporting documents should be compiled ahead of time, particularly if anything needs translating into French. This dossier of documents, when complete, will be submitted in the next stage along with the formal application request.
If the foreign spouse hasn't already taken a formal French language qualification or has proof of it, they will need to do this in order to receive a certificate of completion demonstrating their language proficiency.
For documents issued in Britain, there is no need to have papers legalised by an apostille, as a special dispensation is in place for the country. However, they will need to be translated by a court approver translator (a 'Traducteur Assermente').
File application at relevant centre
The application form itself will need to be filed at the appropriate centre depending on the foreign national's location. If still resident in their home country or elsewhere, this should be at the local French Embassy or Consulate. If resident in France, the applicant should get in touch with their local immigration services to learn which centre is most appropriate for them.
For British residents, the appropriate centre will be either the Embassy of France in London or the French Consulate. The former can be found at 58 Knightsbridge, London SW1X 7JT, and the latter 21 Cromwell Road, London SW7 2EN. Applicants should call ahead to book an appointment in advance.
Attend an 'assimilation interview'
The applicant will be required to attend a formal interview by appointment at their local appropriate immigration office. At this interview, the foreign spouse will be asked about their relationship and marriage, their financial situation, their integration into French society and why they wish to acquire French nationality. This interview will usually take place in French, unless extenuating circumstances have been explained to and agreed by the immigration services. On average, interviews last around 90 minutes.
If the interview goes well and the applicant is to be accepted for French citizenship, they will be asked to sign the 'Charter of Rights and Duties of French Citizens'.
Wait to receive a decision
Once the assimilation interview has taken place, the citizenship application will be marked as 'recevable' (acceptable) or 'irrecevable' (unacceptable) by the relevant authorities.
If considered unacceptable, further information may be requested or the application will be declined. At this point, legal advice should be sought as there may be routes to appeal. Total Law can help – contact us on 0333 305 9375 to talk through your circumstances and grounds for appeal.
If considered acceptable, the application will be passed to the Sous-direction de l'acces a la nationalite francaise du ministere de l'interieur (SDANF). The SDANF have the final say on the application.
If the applicant is resident in France, they may be visited by the local gendarmes during the decision-making period. This would not be by appointment and so the applicant (and their spouse) is not given the opportunity to prepare.
The waiting period for a decision on a citizenship application can be up to 18 months in total.
Attend a citizenship ceremony
Citizenship ceremonies to formally celebrate new French citizens are held regularly in French cities. The new citizen will be granted a date and time for theirs, which they may attend along with other new citizens locally.
At this ceremony, which will take place in French (with no foreign language translators permitted), the applicant will be awarded with their own Certificat de Nationalite Francaise after taking an Oath of Allegiance to the country; officially declaring them a French citizen.
New citizens may invite guests to witness this ceremony, although numbers in many provinces remain limited after pandemic protocol lowered it to plus ones only (and in some cases, no guests at all).
Apply for a French passport
Once an individual is a French national, they can then apply for a French passport. This is its own process and takes around 2-4 weeks to receive once a completed application has been received and accepted by the appropriate authorities.
A French passport is a European Union and Schengen passport, allowing for visa-free travel between all EU and Schengen Zone states.
Dual Nationality Options
Not all countries have dual nationality provision in place, but there are many states who do allow such status for French citizens.
Britain does allow for dual citizenship and so those obtaining French nationality by marriage need not rescind their existing citizenship to take up the new. Dual citizenship allows those subject to it to enjoy the benefits of nationality from both countries – giving British nationals the chance to retain the benefits of the European Union even after the country's formal withdrawal from the bloc.
Dual citizens may hold passports from both Britain and France, and use whichever they please.
Total Law's Lawyers Can Help
Applying for citizenship of a country is a big deal, and so can be a daunting prospect. Total Law are a team of specifically qualified dedicated immigration lawyers who specialise in this area of law to guide, nurture and support those going through nationality applications. We can be involved at any point during the citizenship application process from start to finish, or for appeals, and will maximise your chances of success.
Whether you're struggling to understand the documentation requirements, need help in clarifying your French language proficiency or would like more details on how best to immerse yourself in French society to prove allegiance to the country, the Total Law team can help. Give us a call today on +44 (0)333 305 9375  and let our experts talk you through exactly what you need to make your application journey easier. Viva la France!
Advice Package
Comprehensive immigration advice tailored to your circumstances and goals.
Application Package
Designed to make your visa application as smooth and stress-free as possible.

Fast Track Package
Premium application service that ensures your visa application is submitted to meet your deadline.
Appeal Package
Ensure you have the greatest chance of a successful appeal. We will represent you in any case.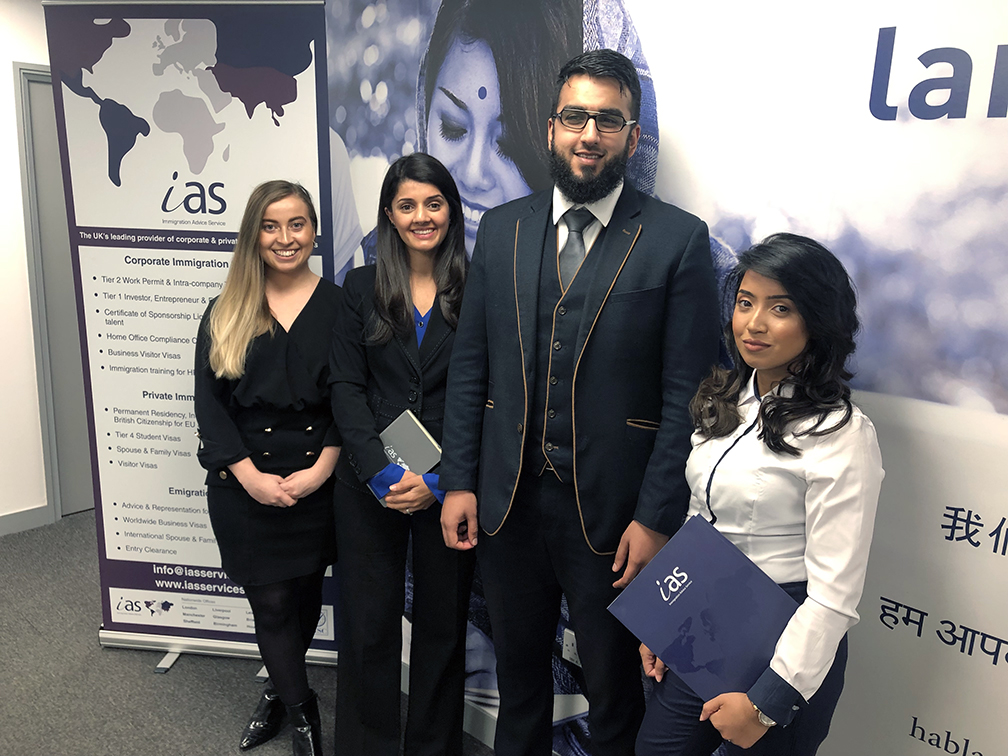 The Advice Package
During this untimed Advice Session with our professional immigration lawyers in London, you will receive our comprehensive advice, completely tailored to your needs and your situation.
Request the Advice Package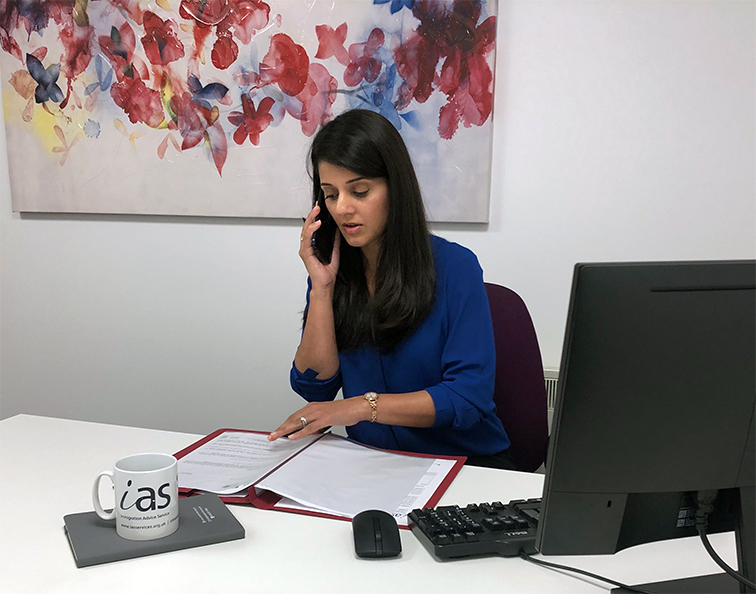 The Application Package
With our Application Package, your dedicated immigration lawyer will advise you on your application process and eligibility. Your caseworker will then complete and submit your forms to the Home Office on your behalf.
Request the Application Package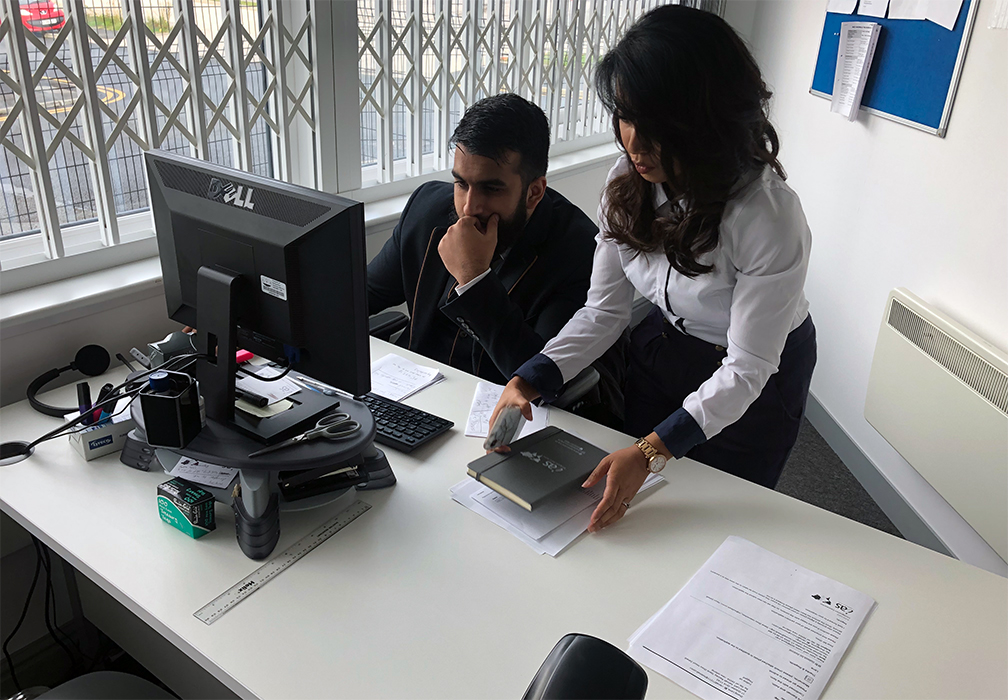 The Fast Track Package
Our Fast-Track Application Package is a premium service for those who need to submit their application in time with their deadlines. Your case will become a top priority for our lawyers and you will benefit from our highest-quality services.
Request the Fast Track Package
The Appeal Package
By choosing our Appeal Package, you can rely on our lawyers' legal knowledge and experience to ensure you have the highest chance of a successful appeal. We will also fully represent you in any hearings/tribunals.
Request the Appeal Package
Related pages for your continued reading.
Frequently Asked Questions
Generally speaking, the Embassy of France deals with companies and commercial entities, and the French Consulate with citizens and visa applicants. This means that usually citizenship applications are managed through the Consulate, but exactly which team processes it depends on their workload and capacity.
Those applying for French nationality must be able to prove the French language proficiency to at least the CERL B1 level, or equivalent. B1 is considered a threshold level for independent speaking. Speakers of French to the B1 level will be able to:
Understand the essential points of a clear, basic discussion where standardised language is used
Speak autonomously in most situations while travelling in an area of France where the known dialect is spoken
To be able to maintain a simple discourse on familiar subjects
To be able to tell a story or describe something, and explain the reasons or reasoning for something happening.
If a British citizen marries a French citizen in the UK and wishes to apply for French nationality thereafter, they must ensure that the marriage was declared to and translated for the French Civil Registry.
France is one of the 26 Schengen states. This allows for visa-free travel around Austria, Belgium, Czech Republic, Croatia, Denmark, Estonia, Finland, Germany, Greece, Hungary, Iceland, Italy, Latvia, Liechtenstein, Lithuania, Luxembourg, Malta, Netherlands, Norway, Poland, Portugal, Slovakia, Slovenia, Spain, Sweden and Switzerland. The French national will need a valid passport for this travel.
Since May 2013, France has recognised same sex marriages as legal unions. This changed the definition of marriage under French law and entitles same sex couples the same rights to citizenship as heterosexual couples.
In order to be eligible for French citizenship by marriage, the relationship must be maintained and so the foreign spouse will have no entitlement to nationality through this route if separated or divorced.