French Business Visa Types For UK Citizens
UK employers may need to apply for a French business visa for their management and staff travelling to France on business purposes, depending on the nationality of the employees concerned and/or the duration of their stay in France.
If you are a UK business seeking more information regarding when you need to arrange for a French business visa for your employees, how to apply for the same, what supporting documents are required, or what are the costs involved, call us today on +44 (0)333 305 9375 to speak to our expert immigration advisers.
Overview of a French Business Visa
EEA (EU countries, Iceland, Liechtenstein and Norway), Switzerland, Andorra, Monaco, San Marino, and the Vatican citizens do not need a visa to travel to France for business, regardless of the duration of their stay in the country.
The UK was a member of the EEA from 1 January 1994 to 31 December 2020. However, the country ceased to be a contracting party to the EEA Agreement when it left the EU on 31 January 2020.
As of 2023, UK citizens can travel to France for business purposes for up to 90 days in any 180-day period without a visa. At French border control, they may need to show certain documents to immigration officers, such as proof of subsistence, medical travel insurance, evidence of accommodation in France etc.
In case they are travelling to other Schengen countries as well as France without a visa, their whole visit must not exceed the 90-day limit. UK nationals' visits to any of the Schengen countries within the 180 days before they travel to France will be counted towards the 90-day limit.
UK citizens will, however, need to apply for a long-stay visa if they are required to stay in France for more than three months in a six-month period, to meet their commercial and professional obligations in the country.
Foreign nationals from visa-required countries for France, on the other hand, will need to apply for a visa to travel to France for business purposes. Depending on the length of their stay in France, they will need to apply for either a short-stay visa (for less than 90 days) or a long-stay visa (for more than 90 days to one year) for business purposes.
So, as a UK company, if you are seeking to send your UK citizen staff to France on business purposes for less than 90 days (in a 180-day period), you will not be required to arrange for French short-stay business visas for those employees.
However, if the said business purposes will require your UK citizen employees to stay in France for more than 90 days, you will have to arrange for long-stay business visas for them.
Moreover, if you are sending your non-UK citizen employees to France for business purposes, and those employees are visa-required country nationals for France, you will have to arrange for their French business visas. Whether you apply for a short-stay or long-stay visa, will depend on the duration of their required stay in France.
"I'm very happy with the standard of training received on the OISC Level 1 course, i passed my exam. Thank you!"
"My application was approved and a huge weight has been lifted from our shoulders this year "
"We used this service for the spouse visa extension application to assure that all the information was valid and correct."
Rights and Limitations of a Business Visa Holder in France
A French business visa holder will be allowed to travel to France and engage in business related activities there, such as meetings, negotiations, training sessions, internal audits, official conferences, seminars, exhibitions, trade fairs etc.
They will, however, not be allowed to work or study in France on a business visa. They will neither be able to settle in France nor bring their family to the country.
The French business visa holder will be allowed to travel to other Schengen countries and participate in business activities there, not overstaying the 90-day limit or the duration mentioned on their visa, whichever is lesser, in the Schengen Area.
Short-stay visas can be single-entry visas valid for one short stay, or multiple-entry visas for several successive short stays. If the business visa holder holds a single-entry visa, once they leave France, they will not be allowed to re-enter. You can submit a new visa application for those employees, if required, after a waiting period of 180 days from the first date of their entry in France.
Please also note that French business visas are valid only on the so-called European territory of France, i.e. in mainland France. Foreign nationals wishing to enter French overseas departments, territories and communities will have to apply for a specific visa allowing them access to those areas.
Required Documents for a Business Visa Application in France
While applying for a business visa in France, you must be able to prove the link between the purpose of the trip and your business activities.
For example, if your company's French clients have invited someone in your management over for a business meeting, it will be a valid ground for applying for a French business visa. Or there may be a potential supplier in France who would like to do business with you, and therefore have requested one of your managers to come and inspect their goods/services in the country.
You can also apply for a business visa for your employees if you would like them to attend a corporate conference in France or participate in trade fairs, exhibitions or seminars related to your business activity and interests.
We have provided below a list of supporting documents required for applying for a French business visa. However, please note that the list is by no means exhaustive, and you may have to submit additional documents depending on your personal and professional circumstances.
The required documents include:
Documents proving the purposes of your trip to France, such as:

A request letter or an invitation from your business connection in France, detailing the activity, the purpose, the duration and the location of your intended business activities in the country
Entry cards to trade fairs or conferences
A guarantee by the inviting organisation or company in France to cover the visitor's costs during their stay in the country
If the purpose of the trip is to attend a training programme in France relevant to your business activities, the organisation conducting the training must provide a cover letter along with a clearance letter from the Direction Départementale du Travail, de l'Emploi et de la Formation Professionnelle department

Passport(s) of your employee(s) who will be visiting France with at least two blank pages, which must be issued in less than last 10 years and valid for at least three months from the proposed date of departure from France
A recently signed official letter from your company mentioning the name and quality of the signatory, date of issue, address, recent phone number and the UK registration number of your company, for each of your staff travelling to France on business purposes
Employees' payslips for last three months
Completed and signed France business visa application form (as applicable depending on the duration of the visitor's stay in France)
Visa fee payment receipt
Duly signed undertaking form
Three recent photos for each visitor according to the France visa photo specification
Proof of accommodation covering the whole duration of the stay, e.g. hotel reservation confirmation or rental agreement, showing the visitor's full name as well as dates and address of stay, or booking confirmation from a travel agency
Travel itinerary and flight tickets
Copy of insurance certificate covering any medical and hospital expenses in France as well as medical repatriation costs and expenses in the event of death
Your company bank statements
Proof of company registration (for self-employed business professionals)
Proof of sufficient financial means (e.g. bank statements, payslips, tax returns or any other proof of income) covering the duration and purpose of the stay:

A minimum of €65 per day in case the visitor can show a hotel booking confirmation for the duration of their stay
A minimum of €120 per day of their stay in case the visitor does not have a hotel booking confirmation
A minimum of €32.50 a day in case the visitor is staying with a person in France and holds an 'Attestation d'accueil' issued by the local town hall of the host's place of residence in the country

Proof of sponsorship (for company employees)
Documents providing details of the profession of the visitor as well as of the French company or organisation inviting them to France
If the visitor is not a national of their country of residence, then evidence showing that they are legally resident in that country, e.g. residence permits
Criminal record certificate or any equivalent document from your home country
Even though UK citizens will not need to apply for a visa if they are visiting France for less than 90 days, they may have to present the above documents at the French border control upon their arrival in the country.
How to Apply for a Business Visa in France
The application for any French visa begins with applicants verifying whether they need to obtain a visa for travelling to France for their specific purposes.
The official website for visas in France, i.e. the france-visas.gouv.fr website, has a visa assistant called the 'visa wizard'. You will need to provide details such as your nationality, intended length of stay in France, purposes of your trip etc. on the 'visa wizard' to understand whether you will need a visa to travel to France, what type of visa you will need, what supporting documents you must submit along with your visa application, and what fees you will have to pay.
Even if you do not require a visa to travel to France, as is the case for UK business visitors who will stay in the country for less than 90 days, the 'visa wizard' will tell you what documents you may need to show to the immigration officers at French border control.
You will start your visa application process by creating a personal account on the website, to find out how to submit your application form and supporting documents.
Applications must be submitted to the French embassy or consulate in the applicant's country of residence, i.e. the UK in the context of this article. When processing visa applications, you may be asked to attend a visa appointment at your local French embassy/consulate in person. No application will be processed until a complete application form along with required supporting documents have been received.
The French Consulate in London has outsourced the reception of visa applications to TLScontact. Appointments with TLScontact are free of charge.
France Business Visa Processing Time
In general, processing a short-stay visa in France may take from five  to 20 working days. For long-stay visas, the waiting time may be from 15 working days to two months.
The processing time for French business visas varies depending on the local French embassy or consulate processing your application, the volume of visa applications being handled, the time of the year etc.
You can track the progress of your business visa application on the france-visas.gouv.fr website, using the credentials for your personal account created at the time of your application.
It is advisable to start a business visa application once the intended travel details are finalised, but no earlier than three months nor later than two weeks before the planned date of arrival of your UK employee(s) in France.
France Business Visa Fees
The processing fee for a French short-stay visa is €80 and for a long-stay visa is €99. This is a non-refundable fee, i.e. you will not get a refund even if your business visa application is not successful.
Moreover, French immigration authorities require all supporting documents to be in French, originals along with a set of photocopies. If your original documents are not in French, you will have to get certified translated copies for them, which will incur an additional cost.
How to Renew or Extend a Business Visa in France
Short-stay visas in France cannot be renewed or extended. You will have to apply for a fresh business visa for your employees if their previous visas have expired or are about to expire.
To extend long-stay visas in France, the visa holder will have to apply for a residence permit at a prefecture.
How Total Law Can Help
Applying for a business visa in France seems to be apparently a straightforward process. However, it is important to understand the visa requirements as set by French immigration authorities, and meet all of them diligently as well as follow the prescribed visa application procedures.
Speak to Total Law.
If you are a UK company/organisation seeking expert advice on how to arrange for a French business visa for your employees, our team of immigration advisers can guide you throughout the process.
Moreover, our document and application checking service package offers a thorough assessment to confirm that your documents and application are in line with the guidelines set by French immigration authorities.
Call us today on +44 (0)333 305 9375 to speak with one of our legal team members.
Advice Package
Comprehensive immigration advice tailored to your circumstances and goals.
Application Package
Designed to make your visa application as smooth and stress-free as possible.

Fast Track Package
Premium application service that ensures your visa application is submitted to meet your deadline.
Appeal Package
Ensure you have the greatest chance of a successful appeal. We will represent you in any case.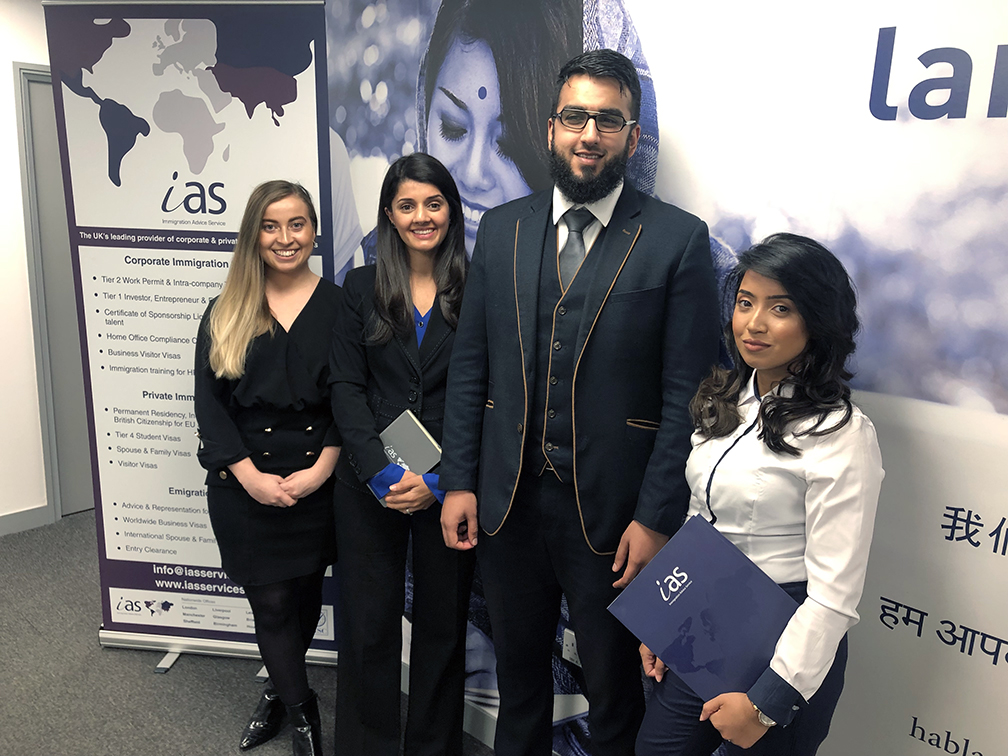 The Advice Package
During this untimed Advice Session with our professional immigration lawyers in London, you will receive our comprehensive advice, completely tailored to your needs and your situation.
Request the Advice Package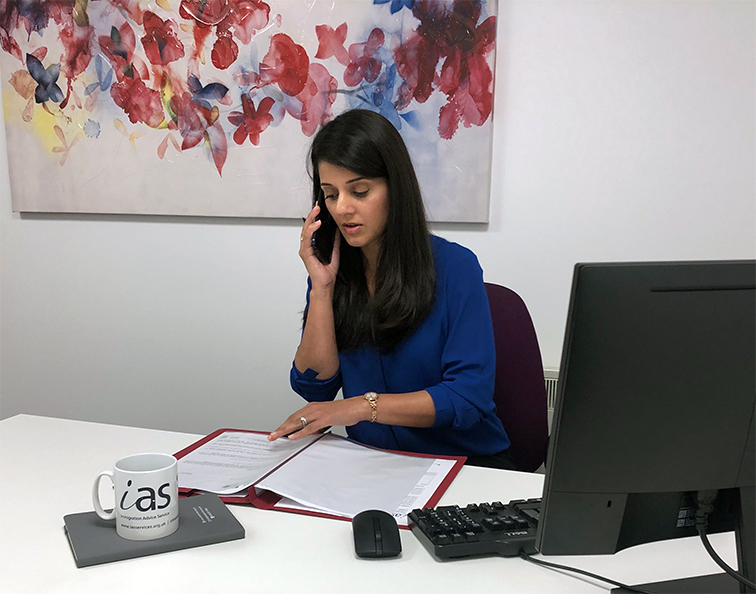 The Application Package
With our Application Package, your dedicated immigration lawyer will advise you on your application process and eligibility. Your caseworker will then complete and submit your forms to the Home Office on your behalf.
Request the Application Package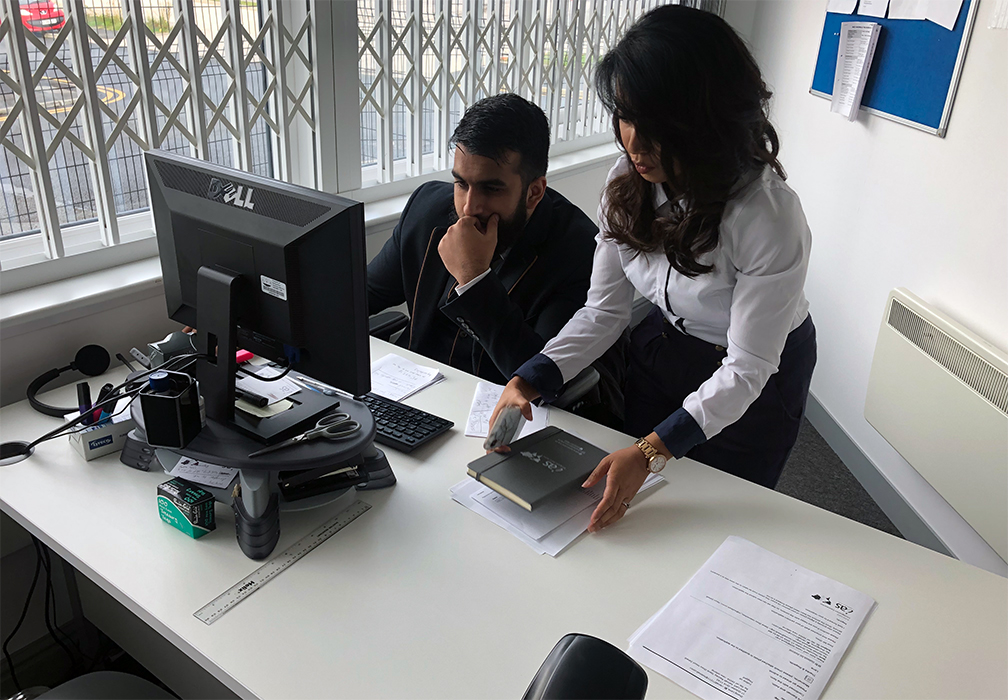 The Fast Track Package
Our Fast-Track Application Package is a premium service for those who need to submit their application in time with their deadlines. Your case will become a top priority for our lawyers and you will benefit from our highest-quality services.
Request the Fast Track Package
The Appeal Package
By choosing our Appeal Package, you can rely on our lawyers' legal knowledge and experience to ensure you have the highest chance of a successful appeal. We will also fully represent you in any hearings/tribunals.
Request the Appeal Package
Related pages for your continued reading.
Frequently Asked Questions
No. It is not allowed to work in France on a business visa.
Your UK employees on a business visa in France may take part in business related activities, such as attending business meetings or negotiations, conducting training sessions or internal audits, attending conferences, seminars, exhibitions, or trade fairs etc.
French immigration authorities may reject your business visa application. However, they will always provide the reason(s) behind such refusal in writing.
You may ask the relevant authority to reconsider their refusal decision. It is an informal approach and is free of charge. Alternatively, you can reach out to the French Visa Application Appeals Commission (Commission de recours contre les décisions de refus de visa d'entrée en France – CRV) and lodge a formal appeal.
If you have a residence permit in France, you can open an account with any bank in France. When going for this, you'll need to present the following documents:
Residence permit.
Passport.
Address in France.
Evidence of employment or enrolment in a French school.