How To Get France Citizenship
There are numerous routes to receiving French citizenship, each with their own complexities that must be carefully navigated to gain official recognition as a French national. Many considerations must be made to maximise your chances of being successful in such an endeavour.
Total Law can offer legal assistance and advice tailored to your individual circumstances, contact us today online or by phone at 0333 305 9375.
Overview
There are many reasons why people apply to attain permanent citizenship in France, including for the work opportunities, family connections, social benefits, or simply to begin planning to culturally integrate and stay long-term.
French citizenship also bestows valuable privileges like voting rights and EU membership, significantly enhancing one's travel opportunities.
Whereas a visa is intended for temporary stays and doesn't provide as many benefits, receiving full citizenship entitles you to many advantages including permanent residence. It is important to note, however, it is still possible to reside long-term in France if you have a residence permit, though you may not be entitled to as many benefits as someone with citizenship.
A variety of pathways are available if one wishes to obtain French nationality, though you typically need to have continuously lived in France for at least 5 years to apply, with some notable exceptions.
The two methods of obtaining citizenship—declaration or decree—are divided by their differing criteria. It is important to thoroughly understand the eligibility requirements for each pathway, how to navigate the application process, as well as issues you may run into and any corresponding resolutions.
"I'm very happy with the standard of training received on the OISC Level 1 course, i passed my exam. Thank you!"
"My application was approved and a huge weight has been lifted from our shoulders this year "
"We used this service for the spouse visa extension application to assure that all the information was valid and correct."
Citizenship by Declaration
Gaining citizenship by declaration specifically involves having a connection to France via a relative. This is something you are legally entitled to claim for as long as you meet the relevant eligibility criteria and are able to navigate the application process successfully.
By Marriage
You may apply for citizenship by declaration if you have been married to a French citizen for at least 4 years and you have lived with them in France for at least 3 years.
If you cannot show proof you have lived together in France for 3 years (with continuous residency of at least 1 year) or if the spouse with French citizenship hasn't registered as a French citizen living abroad then you must have been married for at least 5 years in order to apply for citizenship.
By Ascent or Descent
If you are over 65 and have a direct descendent of French nationality then this is another possible route to apply for citizenship.
You need to have lived in France for at least 25 years and have either a child, a grandchild, or great grandchild that has French citizenship.
You may also apply by descent if you have French parents or grandparents, even if you do not necessarily live in France currently.
In either of these cases, the familial ties serve as a significant factor in your eligibility, though must also be backed up with the appropriate amount of documentation which has been meticulously checked for accuracy and applicability.
By Sibling Having Citizenship
Having a brother or sister who has gained French citizenship in certain ways makes it possible for you also to make a declaration of French nationality.
Your sibling can either have been born in France to gain their citizenship, or acquired their nationality through declaration, though there may be some further restrictions to the eligibility for you depending on how they gained it.
By Majority
If you have reached the age of 18 years old and were born to non-French parents in France, you may apply for citizenship assuming you have lived there for at least 5 years since the age of 11. This may be granted automatically, though you still must apply to the Tribunal Judiciaire for a certificat de nationalité française in order to receive your carte d'identité and passport.
Additionally, you may apply if you were born in and have lived in France for at least 5 years and you are at least 13. A parent must complete the application for someone under the age of majority.
Naturalisation 
You may apply to become a naturalised French citizen if you are at least 18 and have maintained continuous residency in France for a minimum of 5 years. This period of residency is a crucial factor in determining eligibility in this process and unless you are an exception, it will be difficult to apply successfully if you do not meet this criteria.
Children may be added to the application for naturalisation alongside their parents, though there may be extra proof required should this be requested.
EU nationals do not need to hold a valid residence card in order to be eligible, though UK nationals do need to have had one for the full 5 years. This requirement underscores the significance of official documentation in the naturalisation process, and extra focus and legal assistance is recommended in closely scrutinising all relevant submitted documents for accuracy.
Additional requirements, such as the ability to sustainably provide for oneself and the proficiency of the French language should also be expected.
A lot of focus is given in the application process to your own integration into French culture and society, and this will be inspected via an interview.
It's important to note that the process is regarded more as an 'honorary' privilege rather than an automatic entitlement, requiring an official decree to be passed which isn't necessary in the case of citizenship by declaration. As such it is often considered the hardest pathway to receive citizenship in.
Unlike some countries where citizenship is granted automatically to those born within their borders, in France, this status is conferred at birth only if at least one parent is a French citizen.
Exceptions for 5-year rule
While the standard requirement for citizenship by naturalisation is a minimum of 5 years of residence in France, there are certain circumstances where you may be eligible to apply for citizenship even with less time spent in the country. It's important to note that this is not a guaranteed pathway, but it can significantly bolster your application, especially if you hold a position of high cultural significance.
You may notably apply for citizenship by naturalisation if you have studied a bachelor's, master's, or doctorate at a French university. In this case, the amount of time you need to have resided in France in order to apply upon finishing studies may be as little as 2 years.
This may aid your application as having completed studies in a French university implies sufficient knowledge of writing and speaking the language, as well as economic stability and cultural integration.
Those considered to have provided exceptional contributions to France or be a prominent social figure, be it via military service, athletics, or academic accomplishments, may also apply under these same parameters that help facilitate and expedite the process of gaining citizenship.
Application
It is important to thoroughly check you have met all of the eligibility criteria when making your application, including ensuring all the correct supporting documents have been included.
It is recommended to apply via declaration rather than by decree if this is possible as citizenship is essentially given as a right in this case, whereas it is discretionary otherwise and you may be rejected for any particular reason.
It is also considered easier to apply with this route.
To apply you must make an account on the administration étrangers site, where you must then enter all the details it asks of you, including details about your family, your residence, and your resources. You may also be able to apply at a local town hall in France or at a French embassy overseas.
You will be walked through the steps of compiling the certain type of documents you will need to submit as a dossier, either physically by mail or online.
Such documents you may require depending on the circumstances you are applying under include:
Passport or photo ID
Birth certificate
2 signed copies of your declaration
Marriage licence
Criminal record check
Proof of nationality of parents
Proof of residence in France
Any documents submitted must be translated into French.
Upon passing this step you will need to pay a fee of €55 in tax stamps and then you will need to wait for your application to be returned. At some point you may have to attend an interview or examination in order to determine if you meet the expected standard for cultural integration.
This entire process takes on average between 12 and 18 months, though may vary case by case.
Regardless of if you meet one of the main eligibility criteria for gaining citizenship by declaration, you may still be denied for other reasons such as being unable to show an adequate understanding of the French language and culture or not providing certain documents such as your proof of residency.
Your understanding of writing and speaking French must be at the B1 level, which is around the standard of an A grade at GCSE in the UK.
At Total Law, we can offer professional translation services and assistance from immigration specialists to ensure all your supporting documentation is as accurate and up to standard as possible for the French citizenship application process. Contact us online or by phone at 0333 305 9375 for more details.
Dual Citizenship
Dual citizenship may be received if applying for French citizenship while also having another valid nationality.
In this case you do not need to make any further applications and jump through any bureaucratic hurdles: upon receiving an acceptance for your citizenship claim your dual nationality status will automatically be processed and legally recognised by French authorities.
This will entitle you to all the benefits of being a French citizen, as well as that of your previous nation of residence.
Additionally, it's important to be aware that holding dual nationality may entail responsibilities in both countries, such as tax or military obligations.
Upon an Accepted Application: Next Steps
Once your application has been approved, you can expect to receive an official notification as a letter. This will include an invitation to attend a citizenship ceremony, which typically takes place within 6 months following the decision.
Aside from pathways specifically for accommodating minors, you may apply for French citizenship as early as the age of 17, but upon being accepted you will need to wait until you are 18 to officially receive French national status.
You will gain access to all the benefits afforded to someone with a residence permit in France including healthcare and visa-free travel within the Schengen area, with the added ability to reside in any other EU country and the other advantages that come with being an EU citizen.
You should be aware of certain further responsibilities that should be adhered to so as to avoid your citizenship being revoked, which is a possibility especially if you gained citizenship by naturalisation after turning 18.
Such cases that can result in revocation include criminal or offensive acts that majorly disrupt the interests of the nation, or if you have been found to have committed fraud during the citizenship application process within 24 months of it being granted.
Rejected Application: What Next
You may be rejected for your French citizenship application for any number of reasons, especially if applying by decree (naturalisation).
The importance of carefully following each step and procedure as meticulously as possible cannot be understated, right up to and including the final step of the process, the citizenship ceremony. French authorities place great emphasis on the need for diligence throughout the process and it is paramount in maximising your chances of being successful that this is adhered to.
The most common reasons to be rejected include previous criminal convictions, lack of ability to sustain oneself financially, and a lack of supporting documentation.
There are two types of rejections. An 'inadmissible' response is received when you have not met the legal prerequisites of the application that has been submitted. In such cases, resubmission is only viable once your circumstances have changed to align with the required criteria.
An 'inappropriate' response may be received even if you have legally met the criteria. Your application may be put on hold allowing you to improve your situation, for example if you are expected to increase the amount you are integrated professionally.
You may have the right to appeal a rejection, which you must do within 2 months of receiving the initial decision. The initial appeal must be sent to the Minister responsible for naturalisation before you may choose to make a further contentious appeal to the administrative court of Nantes.
In the event of a rejection, you have the right to appeal the decision. This must be done within 2 months from the date of receiving the initial decision. The first appeal should be directed to the Minister responsible for naturalisation. Subsequently, if necessary, a further contentious appeal can be pursued through the administrative court of Nantes, allowing for a comprehensive review of your case.
It's crucial to navigate this process with expert guidance to maximise your chances of success.
How Total Law Can Help
There are many roadblocks you may run into when applying for French citizenship, as well as so many pathways with their own intricacies that must be navigated carefully in order to have a chance at a successful response.
Being rejected after spending so much time and resources on the process can be disheartening, which is why Total Law is available to assist you with the application process with professional legal and translation services being made available to carefully inspect every aspect of your application.
In the unfortunate event of an initial rejection, we stand by to help with the appeals process, providing the appropriate amount of support such an endeavour requires.
Total Law has a team of experienced immigration specialists who will work tirelessly to make the complicated process of gaining French citizenship as simple as possible for you.
Contact Total Law today online or by phone at 0333 305 9375.
Advice Package
Comprehensive immigration advice tailored to your circumstances and goals.
Application Package
Designed to make your visa application as smooth and stress-free as possible.

Fast Track Package
Premium application service that ensures your visa application is submitted to meet your deadline.
Appeal Package
Ensure you have the greatest chance of a successful appeal. We will represent you in any case.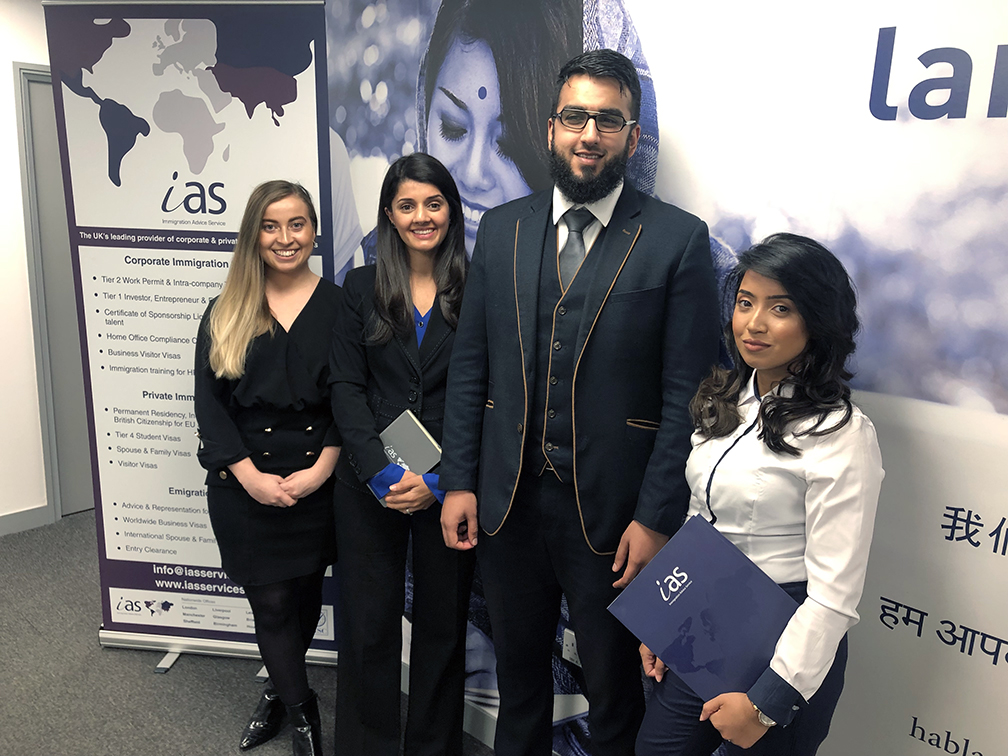 The Advice Package
During this untimed Advice Session with our professional immigration lawyers in London, you will receive our comprehensive advice, completely tailored to your needs and your situation.
Request the Advice Package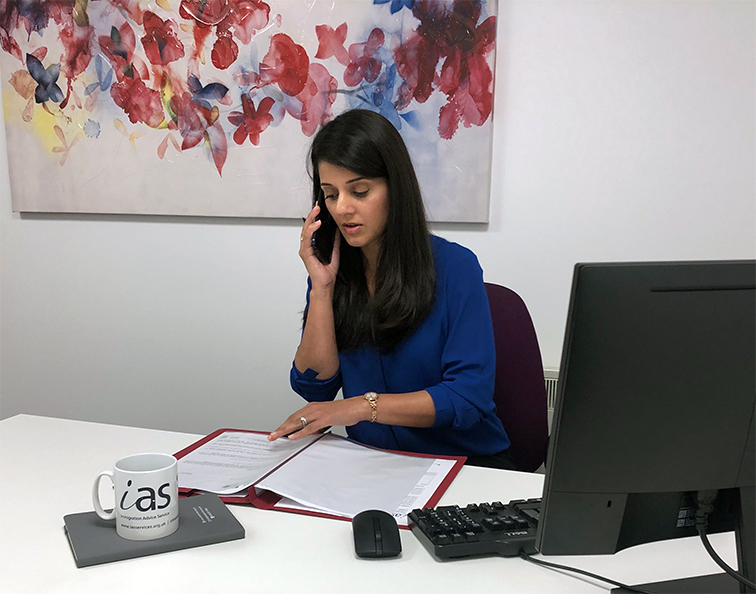 The Application Package
With our Application Package, your dedicated immigration lawyer will advise you on your application process and eligibility. Your caseworker will then complete and submit your forms to the Home Office on your behalf.
Request the Application Package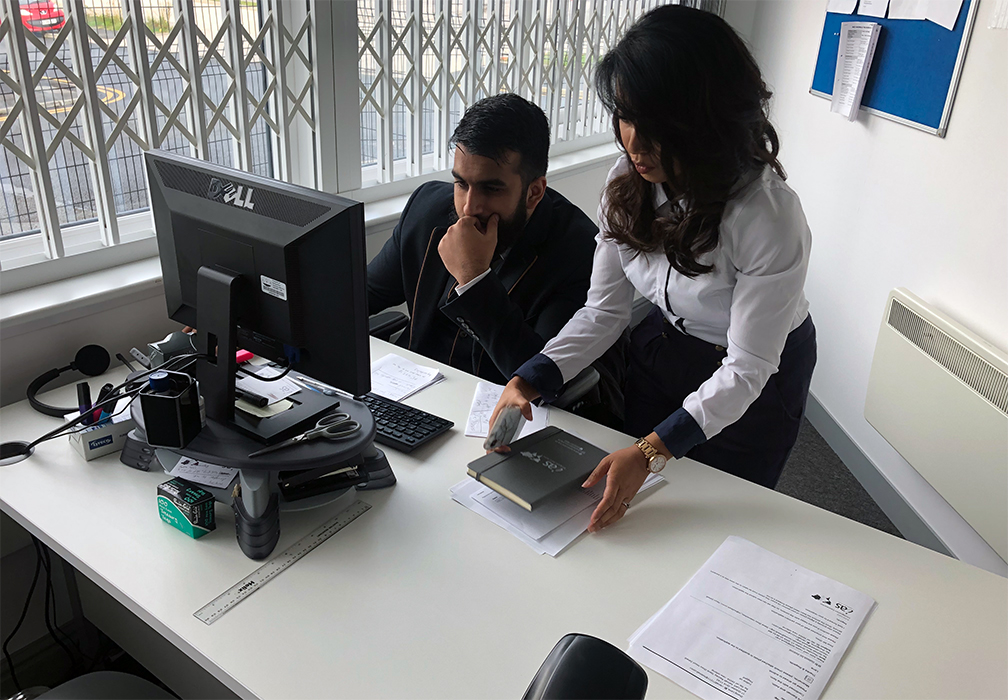 The Fast Track Package
Our Fast-Track Application Package is a premium service for those who need to submit their application in time with their deadlines. Your case will become a top priority for our lawyers and you will benefit from our highest-quality services.
Request the Fast Track Package
The Appeal Package
By choosing our Appeal Package, you can rely on our lawyers' legal knowledge and experience to ensure you have the highest chance of a successful appeal. We will also fully represent you in any hearings/tribunals.
Request the Appeal Package
Related pages for your continued reading.
Frequently Asked Questions
You are recommended to study the Livret du Citoyen (citizen's booklet) for the assimilation interview, as well as ensuring you are up to date with French politics, sports, news, culture (including books and TV), and other general knowledge as you may be asked a question on topics like these.
Other things you will be asked about include who and which groups you associate with. A visit from local French police may also take place, with or without prior notification.
Asylum seekers may gain French citizenship by naturalisation after receiving a successful application for refugee status. You must spend at least 5 years living in France, be able to speak and write the language, and be deemed to have integrated into French culture and life in order to meet the eligibility criteria.
Typically, the time spent in France as an asylum seeker while waiting for refugee status to be granted does not count towards the 5 years you must spend in France. This only starts being counted once the claim for asylum has been successful.
If you are applying for French citizenship by naturalisation you must not have had any criminal records within the last 10 years of living in France.
If you have been in France for less than 10 years, it is important you submit such documents as a Bulletin No. 3 certificate which can be ordered online to prove you have not received any criminal convictions in this time.