How to Appeal Against France Visa Refusal
Applying for a visa to travel to, live or work in France can be a stressful process – and going through a visa refusal even more so. In many cases, the person concerned can seek appeal routes to try and have the refusal decision overturned and continue with their plans for French adventures.
Total Law is a team of specialist immigration lawyers who understand the complexities of visa laws. Although visa appeals must be held in French courts, our British team can still support you through the process. Give us a call on +44 (0)333 305 9375 or message us online, to learn more.
Visa Rejections And Appeals Against Them
Applying for a visa to travel to and live, work or study in France is just that – an application process that may or may not be successful.
With set eligibility criteria and firm processes in place for foreign nationals to go about obtaining a visa, it should be easy to understand when a visa application will be accepted but unfortunately this isn't always the case.
When visas are rejected, there are often routes to appeal to attempt again to obtain one.
This may be because new information has come to light, errors in the application process have been rectified or the criteria for the visa has changed. Unsuccessful applicants should not be disheartened, as there is often plenty that can be done to change the course of their application.
"I'm very happy with the standard of training received on the OISC Level 1 course, i passed my exam. Thank you!"
"My application was approved and a huge weight has been lifted from our shoulders this year "
"We used this service for the spouse visa extension application to assure that all the information was valid and correct."
Main Reasons Some French Visa Requests Are Rejected
Overview
Foreign nationals may find they receive a visa refusal decision for a myriad of reasons, but some are more common than others. Every French visa application, no matter the type, is judged on a case-by-case basis. Where visa refusal decisions aren't based on something idiosyncratic or pertinent to the circumstances of the individual applicant, it's likely to be based on one of the following:
Application completed incorrectly
Where an error has been made on the initial visa application form, many people assume that the French Consular Authorities would be in touch with them to let them know of the mistake and offer a chance for rectification. In fact, this is rarely the case, with it being considerably more likely that the application will be refused outright and served a reject rather than an accept status. If an application form has been completed incorrectly and the visa rejected as a result, the process will need to be undertaken again and all fees paid for a second time.
Insufficient supporting documents supplied
Various items of supporting documentation are requested alongside a visa application, although the exact combination of documents required is dependent upon the home country of the foreigner and the visa being applied for. Some teams of the French Consular Authorities will request additional documents if they feel they need more information, but if these aren't supplied or they feel the initial application didn't include everything correctly, a rejection will be served.
Eligibility criteria not understood
With France being such a popular destination for both leisure and business, rates of visa applications are very high. However, where foreigners have not sufficiently prepared for their visa application process, they may misread or misunderstand whether or not they are actually eligible. While a visa application may have been filed and a visa processing fee paid, it will never be granted unless the exact eligibility criteria is met and so it is critical that people don't waste time, effort and money on applications they'll never benefit from.
The Requirements For Appealing a France Visa Refusal
When an application is unsuccessful and a visa refusal is delivered, any recourse for appeal should be detailed by the relevant French consular authorities or specific French immigration team. Usually, a timeframe for filing any appeal will be stipulated – and it is critical that this is adhered to in order for the appeal to be accepted and heard.
A visa decision will always be supplied in a written notification even if the initial decision is communicated by phone or in-person.
Where a visa refusal has been received due to the supply of inaccurate, falsified or forged supporting documents, there will be no legal basis for appeal and even if it were to be heard, it would likely be rejected. It is recommended, therefore, that visa applicants are always as honest as possible with their application and seek advice where they feel unable to submit certain documents rather than present anything dishonest. The same rule also applies where an applicant has a criminal record considered to be unacceptable by French authorities.
Where a visa reject letter implicitly mentions the right to appeal, the applicant may be eligible to file one if the following criteria are met:
They do meet the set eligibility criteria for the class of visa in question and are able to prove it
Any mistakes made on the visa application are able to be rectified
Any additional documents requested are able to be supplied
The reasoning for the visa refusal can be proven false
The time period for filing an appeal has not passed.
Appealing a French Visa Refusal: The Process
Overview
There are technically two types of visa refusals: express and implicit. The former is where a written notification of rejection is received from the French Consulate and the latter where no response to an application is received within the usual timeframe. However, with ongoing administration delays being present as a result of the Covid-19 pandemic and increasing numbers of visa applications, an implicit refusal can just be a delay and so should not be considered an outright decline.
In most cases, a justification for a visa rejection decision will be provided to help guide the applicant on their next steps. While every appeal journey is different, the following is the typical process:
Seek specialist legal advice
The visa appeals process can be difficult to navigate due to the complexity of immigration law. It is always recommended that foreign nationals appealing French visa refusal decisions work with a specialist lawyer to best ensure their chances of success as there is very rarely any recourse for a second appeal to be heard. Total Law have 21 offices across the UK and can offer guidance and support throughout the appeal process, entirely tailored for the individual. Call our team today on +44 (0)333 305 9375 to learn more on how we can support you.
File an informal appeal
The first form of appeal to be filed is an informal one. This requires the applicant to make written contact with the appropriate authority detailing the following:
Full name and contact details
Passport and identification details
The date of visa rejection notification and any reason given
Any documents proving that the reason for decline is invalid should be included.
In most instances, the Consulate will respond within a two-week period either accepting or declining the appeal.
Appeal to the Appeals Commission
If the Consulate has refused the informal appeal, the next step is to involve the specific French legal body responsible for managing appeals; the CRRV (Commission de Recours contre les decisions de Refus de Visa d'entrée en France). An individual can appeal to the CRRV in person or through a lawyer, and the latter is recommended. Appeals to the CRRV must be made in French and must be sent by post. All appeals made through this route must be filed within 30 days of the informal appeal decline or the CRRV rejects them automatically.
Appeal to an Administrative Court
If the CRRV rejects the appeal made to them, the final appeal for visa refusals is the administrative court. This process is a complex legal one and so relevant legal representatives will need to be involved.
An administrative judge will hear the visa appeal expressly made in a booked court appearance. This will take place in a French courtroom and in the French language. Where a visa is granted through this route, it will require the sign-off of the administrative judge before being subject to a formal decree by the Minister of Foreign Affairs and the Minister of the Interior. If the Ministers confirm they are happy with the appeal, the visa will be granted. However, if the Ministers confirm they do not agree with the administrative court, it will be refused.
Where the administrative court or Ministers reject the appeal, there may be further recourse to appeal through an administrative tribunal – but it should be noted that such a route is only to be taken where extenuating circumstances exist.
How Can Total Law Help?
Total Law are immigration specialists who help British nationals apply for and appeal for visas, whether declined implicitly or expressly. Foreigners applying to live and work in France often find the process daunting and confusing as the law is complex and all communications are usually in French – and that's where the Total Law team come in.
Appealing a rejected visa for France (be that a short stay visa or one of the many long stay visas available) is easier with an expert legal body on board. Call Total Law today to discuss your circumstances on +44 (0)333 305 9375 or message us online. With your sufficient means for appeal, we'll help you gain the Commission's favorable opinion and receive your visa, as soon as possible.
Advice Package
Comprehensive immigration advice tailored to your circumstances and goals.
Application Package
Designed to make your visa application as smooth and stress-free as possible.

Fast Track Package
Premium application service that ensures your visa application is submitted to meet your deadline.
Appeal Package
Ensure you have the greatest chance of a successful appeal. We will represent you in any case.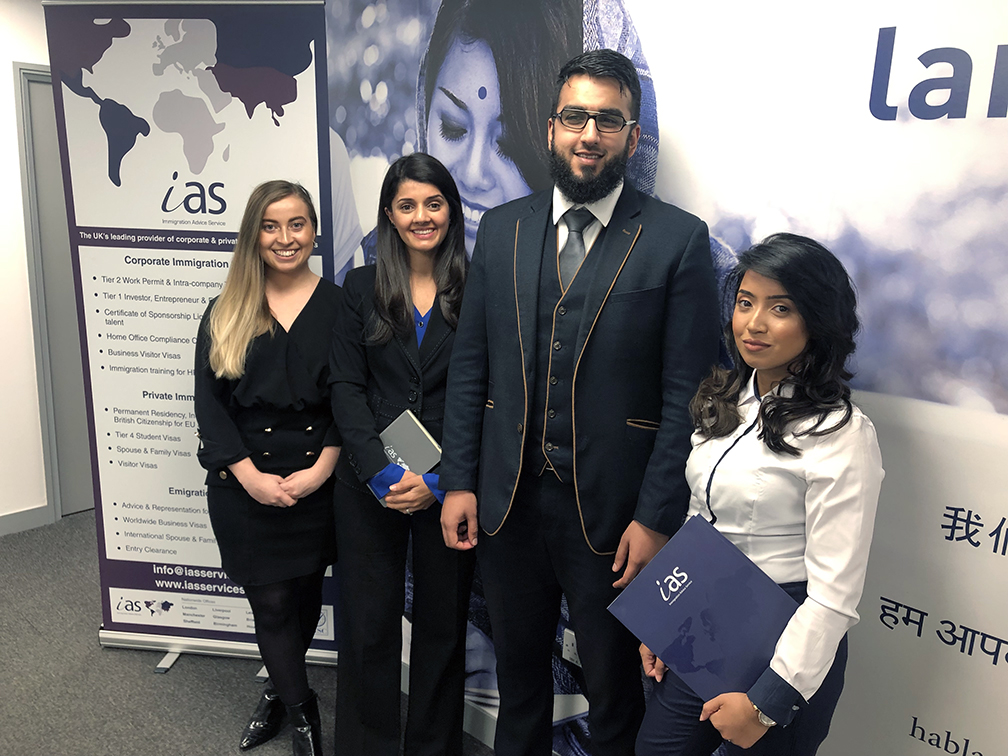 The Advice Package
During this untimed Advice Session with our professional immigration lawyers in London, you will receive our comprehensive advice, completely tailored to your needs and your situation.
Request the Advice Package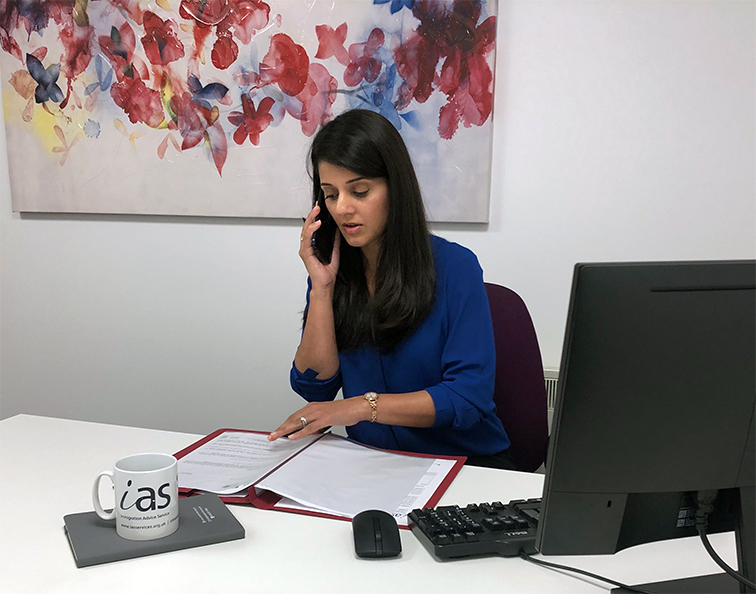 The Application Package
With our Application Package, your dedicated immigration lawyer will advise you on your application process and eligibility. Your caseworker will then complete and submit your forms to the Home Office on your behalf.
Request the Application Package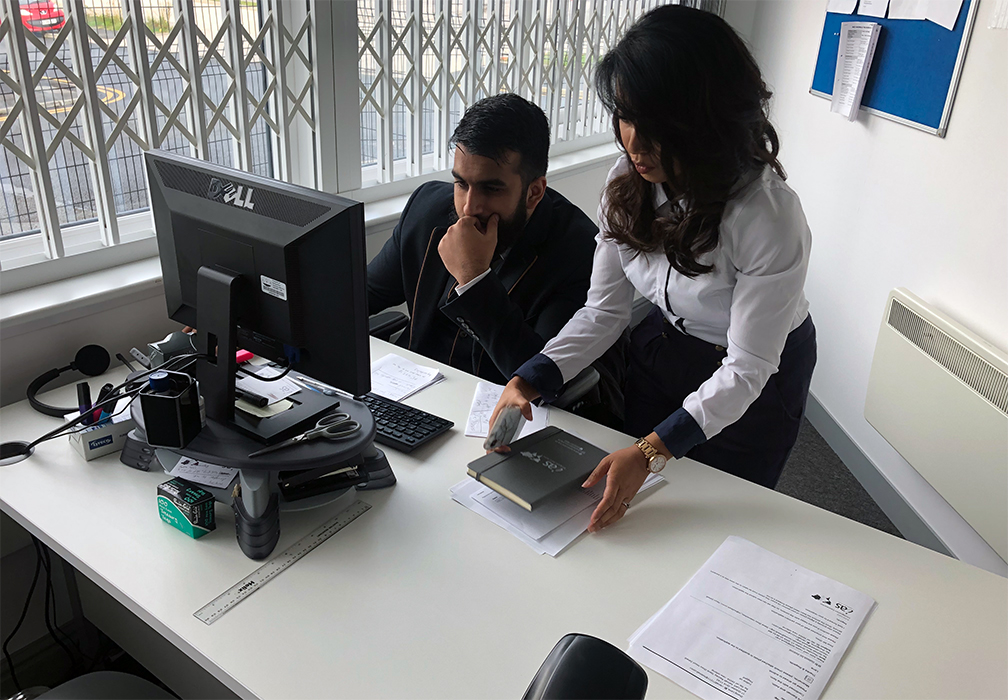 The Fast Track Package
Our Fast-Track Application Package is a premium service for those who need to submit their application in time with their deadlines. Your case will become a top priority for our lawyers and you will benefit from our highest-quality services.
Request the Fast Track Package
The Appeal Package
By choosing our Appeal Package, you can rely on our lawyers' legal knowledge and experience to ensure you have the highest chance of a successful appeal. We will also fully represent you in any hearings/tribunals.
Request the Appeal Package
Related pages for your continued reading.
Frequently Asked Questions
Where there are adequate legal grounds for a visa refusal to be reversed, it may be through the appeals process. This can be a difficult process for individuals and so legal advice should be sought.
The initial informal appeal letter should be sent to any stipulated address on the Consulate's written notification of decline, or to:
Commission de Recours contre les decisions de Refus de Visa d'entrée en France
BP 83609
44036 Nantes Cedex 01
FRANCE.
The French Consulate in Britain can be found at 21 Cromwell Road, London SW7 2EN and is contactable on 020 7073 1200.