Portugal Blue Card
Navigating the complexities of the Portugal EU Blue Card can be challenging. Let Total Law guide you through every step to ensure a smooth process.
If you're considering a move or need expert advice on the Portugal Blue Card, don't hesitate to reach out. Call us now at +44 (0)333 305 9375 for personalised assistance. Our team at Total Law is here to help.
What Is the Portugal EU Blue Card?
The Portugal EU Blue Card is a residence permit specifically designed for highly qualified non-EU nationals who wish to work and reside in Portugal. This coveted permit not only offers a chance to contribute to the vibrant Portuguese workforce but also paves the way for potential long-term opportunities in the European Union.
With an EU Blue Card, holders can benefit from several privileges, such as favourable work conditions, socio-economic rights, and mobility within EU member states. For those in India looking to embark on a new chapter in Portugal, the EU Blue Card represents a golden ticket, and at Total Law, we're poised to guide you through every step of the process.
"I'm very happy with the standard of training received on the OISC Level 1 course, i passed my exam. Thank you!"
"My application was approved and a huge weight has been lifted from our shoulders this year "
"We used this service for the spouse visa extension application to assure that all the information was valid and correct."
What Are the Requirements for an EU Blue Card for Portugal?
Acquiring an EU Blue Card for Portugal necessitates meeting certain criteria set forth to ensure that applicants are highly qualified and can positively contribute to the workforce. Here's a concise overview:
Educational and Professional Qualifications: Applicants must have a higher education degree or have at least five years of professional experience in their respective fields.
Valid Work Contract: A binding work contract or job offer from a Portuguese employer for a duration of at least one year is mandatory.
Salary Threshold: The remuneration offered should be at least 1.5 times Portugal's average gross annual salary. For professions in high demand, this threshold might be reduced to 1.2 times the average.
Health Insurance: Applicants should have comprehensive health insurance coverage in Portugal.
No Threat to Public Policy: A clean criminal record is imperative, indicating that the applicant poses no threat to public policy, internal security, public health, or international relations of Portugal or any other EU member state.
Recognition of Professional Qualifications: If the profession is regulated in Portugal, one needs official recognition of their professional qualifications.
Language Requirements: While not mandatory for the initial application, some proficiency in Portuguese might be needed for subsequent renewals or long-term residency applications.
How Much Should I Earn to Receive a Blue Card in Portugal?
The salary threshold for obtaining an EU Blue Card in Portugal is pivotal in ensuring that applicants are fairly compensated for their expertise and qualifications. The exact amount an applicant should earn is derived from the national average salary in Portugal and varies based on the job sector.
For most professions, applicants are expected to have a salary that's at least 1.5 times the average gross annual salary in Portugal. To offer more specificity, if the national average is €30,000, a general applicant would need an offer of at least €45,000 to qualify.
In sectors experiencing a shortage of qualified professionals, the threshold is adjusted. For these high-demand roles, the salary must be at least 1.2 times the average, translating to €36,000.
The method behind these calculations is tied to national salary statistics, ensuring that Blue Card holders are amongst the higher earners in their fields, which attests to their status as 'highly skilled'.
There are instances where exemptions apply, such as for specific research roles or certain categories of teachers, where other conditions might be prioritised over the strict salary threshold.
Does My Job Affect the Earning Requirement for an EU Blue Card in Portugal?
Indeed, the type of job you're offered in Portugal significantly impacts the earning requirements for an EU Blue Card. The system is calibrated to ensure that highly skilled non-EU professionals receive compensation commensurate with their expertise and the demand for their skills in the Portuguese market.
Certain job roles or categories might have different earning thresholds due to the specific needs of the Portuguese economy. For instance, sectors where there's a pronounced shortage of skills might have slightly relaxed salary requirements to attract global talent. Conversely, in professions where there's a higher global competition or surplus of talent, the salary requirements might be stricter.
The categorisation is often derived from a combination of factors, including the strategic importance of the job to the Portuguese economy, the inherent skill requirements of the job, and the current availability of such skills within the domestic market.
Additionally, the way one's job category is determined is based on the National Occupation Classification system, which breaks down roles based on skill level and specialisation.
What Are the Professions in Demand That I Can Work With a Portuguese Blue Card?
Understanding the in-demand professions in Portugal is a combination of studying market trends, government releases, and sectoral reports. Several mechanisms can help in determining whether a specific profession is in high demand.
Firstly, the Portuguese government periodically releases an 'Occupation Shortage List', which details professions where there's a notable gap between supply and demand. Keeping an eye on this list gives a direct insight into which professions are currently being actively sought.
Industry associations and chambers of commerce also produce regular reports and analyses, highlighting sectors that are facing a talent crunch. These insights can provide a nuanced understanding of specific job roles within broader sectors that are in demand.
Additionally, monitoring job portals, industry forums, and news related to the Portuguese job market can indicate trending professions.
Now, in the context of the professions:
Information Technology: The IT sector continuously showcases a rising demand for roles like cybersecurity experts, artificial intelligence specialists, and software developers.
Healthcare: Medical professionals such as doctors, nurses, and certain specialists find a consistent requirement in the healthcare sector.
Engineering: Fields of mechanical, civil, and electrical engineering are in high demand, echoing Portugal's thrust on infrastructure and sustainable solutions.
Research and Development: Scientists and researchers in biotechnology, environmental sciences, and maritime research find themselves in a strategic position for Portugal's developmental vision.
Financial Services: The buoyant economy necessitates financial analysts, investment consultants, and economic strategists.
Education: While many educational roles are filled by local talent, international educators, especially those proficient in languages other than Portuguese, find growing opportunities, given the international communities in Portugal.
Can I Bring My Family to Portugal With Me on a Blue Card?
Yes, the EU Blue Card scheme extends beyond just the primary applicant, offering provisions for family reunification. This means that, under specific conditions, Blue Card holders can indeed bring their family members to live with them in Portugal.
Family Reunification Rights for Blue Card Holders: As a Blue Card holder in Portugal, you are entitled to apply for family reunification. This process enables immediate family members to join you in Portugal, ensuring families can stay together while benefiting from the opportunities the country offers.
Eligibility for Bringing Family Members: The primary members considered for reunification include the spouse or legal partner and minor children, including adopted children. In some cases, dependent parents or adult children may also be eligible if they can demonstrate a genuine need to reside with the Blue Card holder due to health or other significant reasons.
Documentation and Application Process: To facilitate the family reunification process, specific documentation will be required. This might include marriage certificates, proof of relationship, adoption papers, and medical records, among others. These documents help in verifying the relationship's authenticity and ensuring all eligibility criteria are met.
Considerations: While the EU Blue Card makes the family reunification process smoother, it's essential to be aware of certain considerations. There might be specific integration measures or language courses required for family members, ensuring their smooth transition into Portuguese society.
What Is the Duration of an EU Blue Card for Portugal?
The EU Blue Card, designed to attract highly skilled non-EU nationals to work and live in Europe, has a specific validity period, especially when issued by Portugal.
Validity Period: In Portugal, the EU Blue Card is typically issued for a duration of one to four years, depending on the length of your work contract. If your highly qualified employment contract is shorter than four years, the Blue Card will usually be valid for the contract's duration plus three additional months.
Renewal Process: Before the expiration of your EU Blue Card, you can apply for its renewal. It's advisable to initiate the renewal process well in advance, usually a few months before the card's expiry, to ensure the continuity of your legal status in Portugal. For renewal, you'd need to showcase continued employment and fulfilment of the Blue Card requirements.
Extension to Other EU Countries: If you plan to move to another EU country after residing in Portugal with an EU Blue Card, there are provisions in place. Generally, after 18 months of living in Portugal, you can move to a different EU country and apply for their version of the Blue Card.
Important Considerations: It's worth noting that if there's an interruption in employment (e.g., unemployment) for a specified period, it might impact the validity of the Blue Card. Additionally, continuous stay outside the EU for more than 12 consecutive months can also affect its validity.
How to Apply for an EU Blue Card in Portugal
Applying for an EU Blue Card in Portugal entails a structured procedure, ensuring that potential candidates meet the requisite criteria to work and reside in the country. While the process might seem intricate at first, following a methodical approach can make the application journey smoother.
Initiating the Application: Before arriving in Portugal, potential applicants should secure a binding job offer or a contract from a Portuguese employer. This job offer is pivotal, as it forms the basis for the Blue Card application.
Gathering Necessary Documentation: Applicants will need various documents, including:
– A valid passport with at least a 15-month validity from the application date.
– The binding job offer or work contract with a duration of at least one year.
– Proof of professional qualifications, such as relevant diplomas, certificates, or attestations of professional competence.
– Health insurance or proof of being covered by the Portuguese national health system.
– Documents proving no criminal record in both the home country and in Portugal for the last year.
Submission of the Application: The application, along with the supporting documents, is typically submitted to the Immigration and Borders Service (SEF) in Portugal. Some applicants might be eligible to initiate the application process from their home country through Portuguese consulates or embassies.
Fees and Payment: There's an application fee associated with the EU Blue Card, which varies slightly over time. It's crucial to check the current fee structure and make the necessary payment during the application submission.
Awaiting Approval: Once the application is submitted, the SEF assesses the documentation and other prerequisites.
Collecting the Blue Card: On approval, applicants will be notified, and they can then collect their EU Blue Card. In some cases, a face-to-face interview might be requested before the card is handed over.
How Long Will It Take to Get My EU Blue Card in Portugal?
Once all the required documents have been submitted and the application is deemed complete, the Immigration and Borders Service (SEF) typically takes up to 90 days to process the application. However, this is the maximum duration, and in many instances, decisions may be reached sooner.
Can My Portugal EU Blue Card Be Refused?
Certainly, like any residence visa application, there's a possibility for the EU Blue Card application for Portugal to be refused. It's crucial to be aware of potential reasons for refusal so as to maximise the chances of a successful application.
Reasons for Refusal:
Inadequate Salary
Job and Qualification Mismatch
Security Concerns
Public Policy and Health Reasons
Prior Illegal Stay
Job Offer Authenticity
What Are the Benefits of the EU Blue Card for Portugal?
The EU Blue Card, introduced as a residency and work permit for highly skilled non-EU nationals, has been embraced by various European countries, including Portugal. This card offers numerous advantages, making it a sought-after choice for professionals seeking opportunities in Portugal.
Residence and Work Permission
Family Reunification
Access to Social Security Benefits
Pathway to Permanent Residency
Mobility within the EU
Favourable Renewal Conditions
Protection of Rights
Access to Professional Growth
Cultural and Lifestyle Benefits.
Can I Use My Portuguese EU Blue Card to Work in Another EU Country?
Yes, you can use your Portuguese EU Blue Card to work in another EU country after residing in Portugal for at least 18 months. However, you'll need to apply for a new EU Blue Card in the second country and ensure your job there qualifies as a high-skilled position. Some EU countries like Denmark and Ireland do not participate in the Blue Card scheme, so you'll need to check specific requirements if considering a move to these countries. Consulting experts like Total Law can help ensure a smooth transition.
Which Countries Can I Travel to With a Portugal Blue Card?
With a Portuguese EU Blue Card, you can travel without a visa throughout the Schengen Area. The Schengen Area comprises 26 European countries that have abolished passport control at their mutual borders. This includes popular destinations like France, Germany, Spain, Italy, and the Netherlands, among others. While you can travel visa-free within the Schengen Area, it's important to note that short stays in these countries are typically limited to 90 days within any 180 days for non-resident visitors.
How can Total Law Help?
Whether you're just starting with your application, seeking clarity on travel rights, or ensuring you meet all the requirements, our team at Total Law is committed to providing bespoke solutions tailored to your needs.
Your journey towards securing a Blue Card doesn't have to be daunting. With the right legal advice, it can be a smooth and rewarding experience.
For a personalised consultation or to learn more about how we can assist you, reach out to us at +44 (0)333 305 9375. Let Total Law be your trusted guide in your EU Blue Card journey.
Advice Package
Comprehensive immigration advice tailored to your circumstances and goals.
Application Package
Designed to make your visa application as smooth and stress-free as possible.

Fast Track Package
Premium application service that ensures your visa application is submitted to meet your deadline.
Appeal Package
Ensure you have the greatest chance of a successful appeal. We will represent you in any case.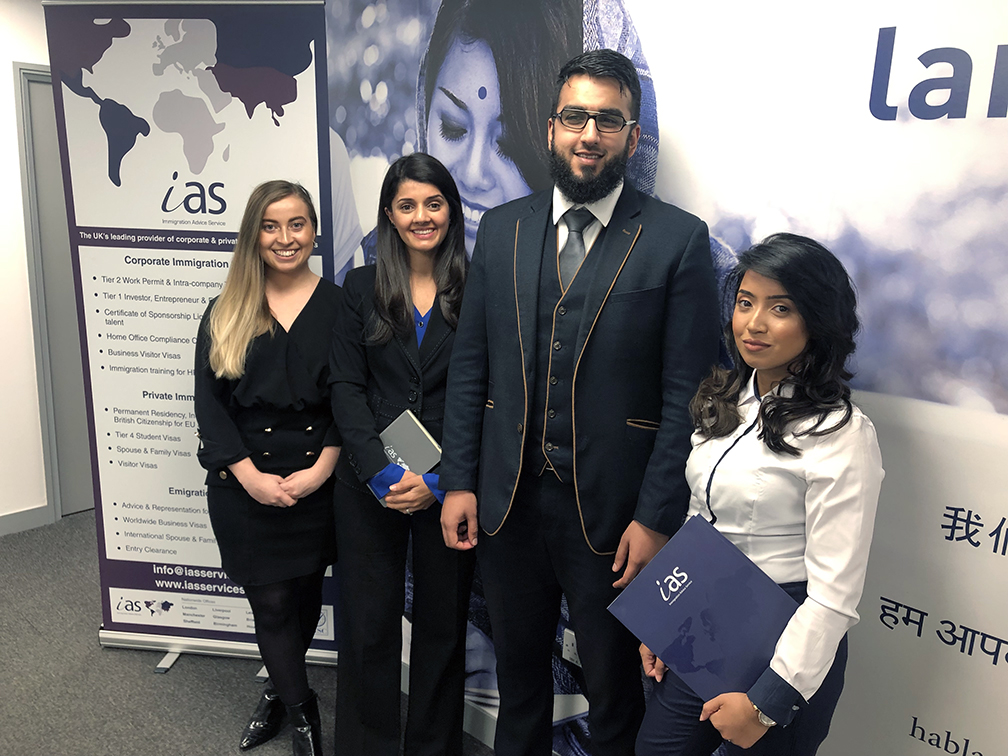 The Advice Package
During this untimed Advice Session with our professional immigration lawyers in London, you will receive our comprehensive advice, completely tailored to your needs and your situation.
Request the Advice Package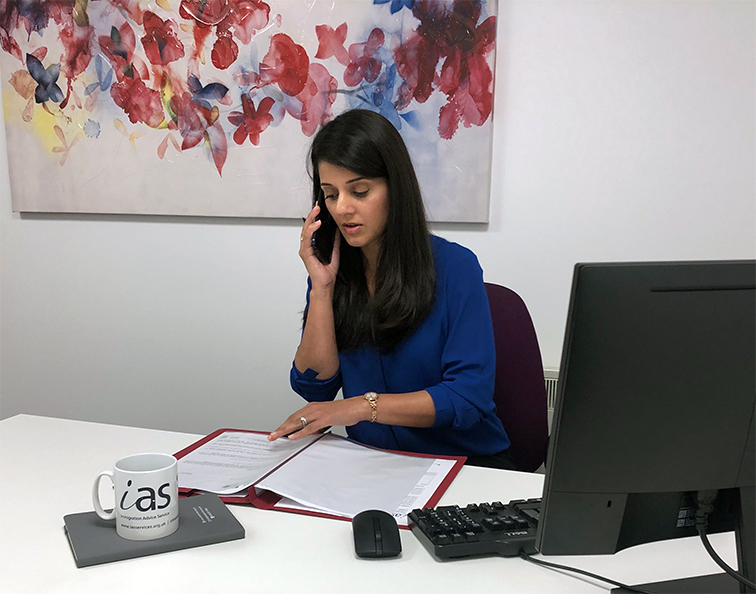 The Application Package
With our Application Package, your dedicated immigration lawyer will advise you on your application process and eligibility. Your caseworker will then complete and submit your forms to the Home Office on your behalf.
Request the Application Package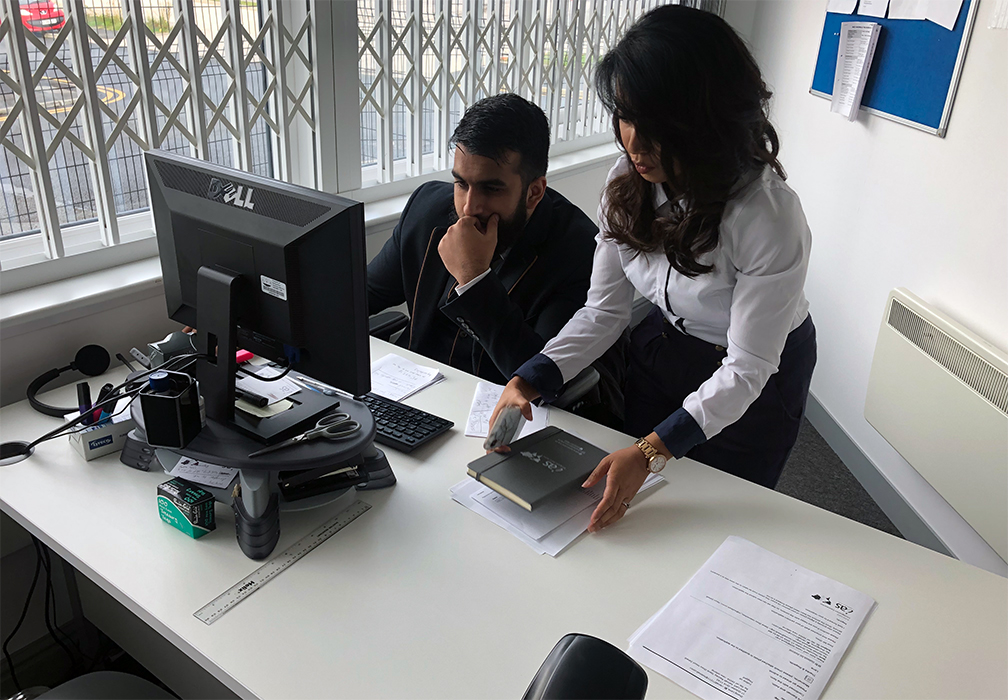 The Fast Track Package
Our Fast-Track Application Package is a premium service for those who need to submit their application in time with their deadlines. Your case will become a top priority for our lawyers and you will benefit from our highest-quality services.
Request the Fast Track Package
The Appeal Package
By choosing our Appeal Package, you can rely on our lawyers' legal knowledge and experience to ensure you have the highest chance of a successful appeal. We will also fully represent you in any hearings/tribunals.
Request the Appeal Package
Related pages for your continued reading.
Frequently Asked Questions
The Portugal Blue Card is designed for highly qualified non-EU workers to live and work in Portugal, while the Golden Visa program mainly targets investors who make significant financial contributions to the Portuguese economy, offering them residency rights.
Portugal Blue Card holders are subject to the standard tax regulations for residents, with the potential to qualify for the Non-Habitual Residents regime, offering reduced taxes for the first ten years.
Non-compliance, such as failing to meet the employment conditions, could lead to the revocation or non-renewal of the Blue Card.
Yes, provided you fulfil the Blue Card requirements, you can apply for a transition from your current visa status.
Given their high qualifications, Blue Card holders are open to roles in various sectors, especially those in demand like IT, engineering, and medicine.
Blue Card holders have access to the Portuguese National Health Service, ensuring comprehensive medical coverage.