Portuguese Citizenship For Goans
Following the law in Goa, all citizens who were born in Goa before the year 1962, as well as their children and grandchildren, are considered to be eligible for Portuguese nationality and a Portuguese passport. However, the matter is somewhat complex and based on the histories of these two countries.
To better understand how Portuguese citizenship for Goans works and discover whether or not you are eligible for Portuguese citizenship as a Goan, seeking out the assistance of a legal advisor or lawyer is ideal. Contact a legal advisor at Total Law for help today at +44 (0)333 305 9375
Historical Ties Between Goa And Portugal
Goa and Portugal have a very rich history with Goa having a history of Portuguese colonisation, which ended up lasting more than four centuries. During the time of Portuguese colonisation, Portugal left an imprint on the Goan culture, architecture and language.
This means that a high proportion of Goans have Portuguese ancestry, and some may be eligible to obtain citizenship through their family connections and ancestors.
By gaining Portuguese citizenship, many Goans can solidify ties to their ancestral homelands and reap the benefits of becoming EU citizens as well.
"I'm very happy with the standard of training received on the OISC Level 1 course, i passed my exam. Thank you!"
"My application was approved and a huge weight has been lifted from our shoulders this year "
"We used this service for the spouse visa extension application to assure that all the information was valid and correct."
Who Can Receive Portuguese Citizenship For Goans?
Portuguese citizenship can be granted to those who were born before 1961 in the ancient Portuguese State of India. This is following Portuguese Nationality Law 37/81, as well as all relevant revisions of this law and the additional legislation on the subject of this law.
Goans Born In Goa Prior To 18th December 1961
Those who were born in Goa before the 18th of December 1961, will need to provide the following information to gain Portuguese citizenship:
A birth certificate and a marriage certificate, if it is an application that has been issued by Conservatória do Registo Civil de Goa, Damão, Diu e Dadrá e Nagar Avelí
If the application is submitted in Goa, then a valid Indian Passport or a valid identity certificate that has an attached photograph that has been issued by Mamlatdar or Sarpanch. Some other identity cards could include a ration card, driving licence, or a voter ID card.
Legal ID documentation, such as a current passport.
A certificate of residency with a photograph and full address.
A certificate of residency that indicated residency between the dates of January 1974 and December 1975.
Goans Born In Goa Post 1961
Those who wish to apply for nationality but were born after 1961 will be required to prove that their parents were born in Goa and married in Goa before 1961. Therefore, they will need to provide the following to apply:
Parents' birth certificates, parents' marriage certificates, and death certificates of any deceased parents, all of which should have been issued by Conservatória do Registo Civil de Goa, Damão, Diu e Dadrá e Nagar Avelí.
A certificate of residency with a photograph and full address.
A Certificate of Residency that indicates the individual's residency between January 1974 and December 1975. Should the individual not have been residing in ex-Portuguese territories in Africa, they will not qualify for application.
Legal ID documents such as a current passport. Should the applicant be submitting their application in Goa, then a valid Indian Passport or ID certificate with a photograph attached and issued by Mamlatdar or Sarpanch. Additional ID cards could include ration cards, a driver's licence, or a voter ID card.
Which Law Governs The Possibility Of Portuguese Citizenship For Goans?
The information regarding the possibility of Goan citizenship in Portugal is summarised by the basic rules of Portuguese Nationality Law 37/81.
Are Descendants Of Goans Also Eligible For Portuguese Citizenship?
According to Goan law, any individual who was born in Goa before 1961, as well as their children and grandchildren, will be eligible for Portuguese nationality and a Portuguese passport.
Individuals who were born in former Portuguese territories, including Goa, Diu, Daman, Dadra, and Nagar Haveli are considered to be de facto Portuguese citizens.
These individuals can reclaim their citizenship in Portugal even after death, should a living descendant apply. This helps to ensure that descendants up to the third generation of Portuguese colonialists can still apply to obtain Portuguese citizenship.
Applying For A Portuguese Passport As A Goan
Overview
The first step to applying for a Portuguese passport as a Goan is to collect the main documents and get them apostilled and notarized so that they will be recognised as valid documents by the Portuguese authorities.
Gather all the documents needed. Many of these will be old documents from the Portuguese administration, as well as the marriage certificate of the applicant's parents and the birth record of this, the parents as well.
The application should then be delivered to the Central Registry. Applicants can submit directly or get a lawyer to represent them. Using a lawyer can help as it ensures that the application is submitted correctly and can be followed up within a faster period.
Once the application is submitted, it will be analysed by the competent Portuguese government sector. In some cases, they may request additional documents.
Once citizenship is granted, the applicant then gains the relevant birth certification, and using this the applicant can then apply for a citizen card and Portuguese passport.
Tracking Passport Application Status
Once the applicant has applied for a Portuguese passport, the next step that they will face is to check their passport application status. This can be traced easily online.
To check the status of a Portuguese passport application, visit the Portuguese Consulate General in Goa website. Go to the left sidebar, and there should be a link titled 'application status. Click on this, and a small window will appear. Enter the processing number here and search.
This should show the current status of the application.
Benefits Of Obtaining Portuguese Citizenship For Goans
One of the primary benefits that is obtained by Goans obtaining Portuguese citizenship is that their Portuguese citizenship will grant them access to the European Union.
When a Goan becomes a citizen of Portugal, they also gain the right to work, live, and study in any country in the EU without needing a visa. This enables an entirely new world of opportunity for Goans. Having access to the EU opens up travel opportunities, career advancement opportunities, and educational opportunities too.
As well as this, the individual will also gain access to EU healthcare systems and the affordable cost of living and high quality of life in Portugal which is why Portugal is also one of the most popular countries to migrate to.
How Can Total Law Help?
The process of acquiring citizenship in Portugal can be complicated, even when migrating from Goa. The application process requires certain documentation, and not having this prepared can result in delays.
This is why it is a good idea to have a lawyer assist you in the process of applying for your citizenship in Portugal as a Goan. A lawyer can also help monitor your passport application status.
At Total Law, our legal team is well-versed in Portuguese immigration law and can assist Goans through the whole process of reconnecting with their ancestral land. Give us a call at 0333 305 9375 today to get help starting your application
Advice Package
Comprehensive immigration advice tailored to your circumstances and goals.
Application Package
Designed to make your visa application as smooth and stress-free as possible.

Fast Track Package
Premium application service that ensures your visa application is submitted to meet your deadline.
Appeal Package
Ensure you have the greatest chance of a successful appeal. We will represent you in any case.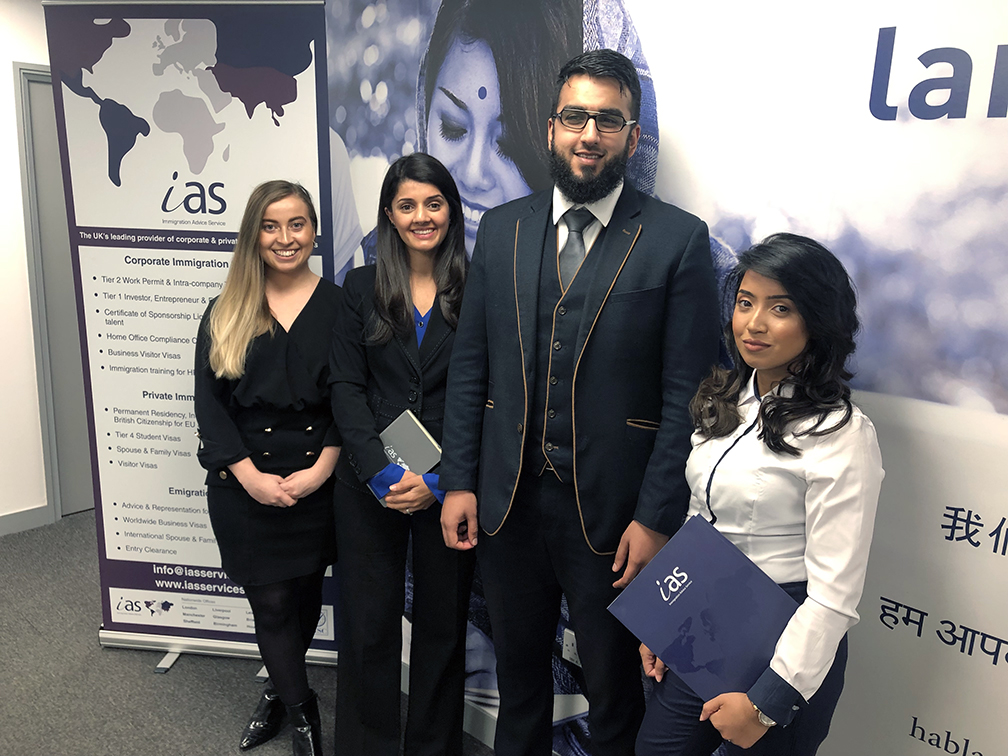 The Advice Package
During this untimed Advice Session with our professional immigration lawyers in London, you will receive our comprehensive advice, completely tailored to your needs and your situation.
Request the Advice Package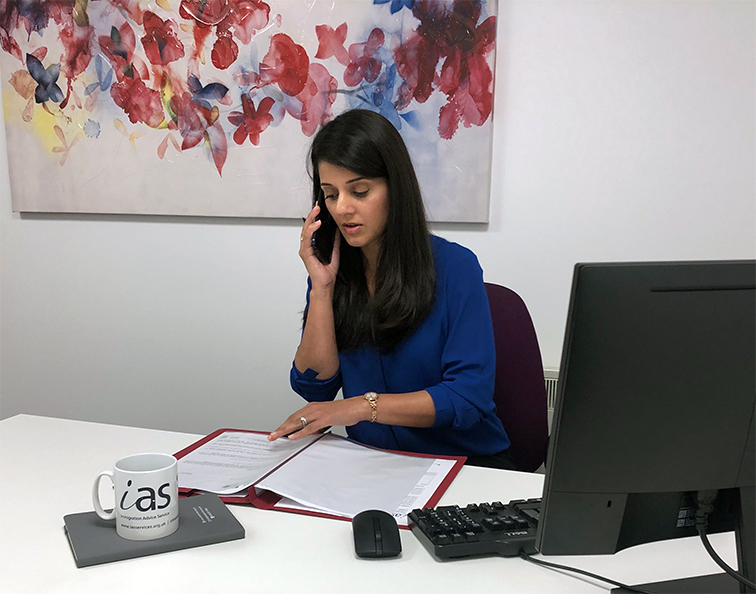 The Application Package
With our Application Package, your dedicated immigration lawyer will advise you on your application process and eligibility. Your caseworker will then complete and submit your forms to the Home Office on your behalf.
Request the Application Package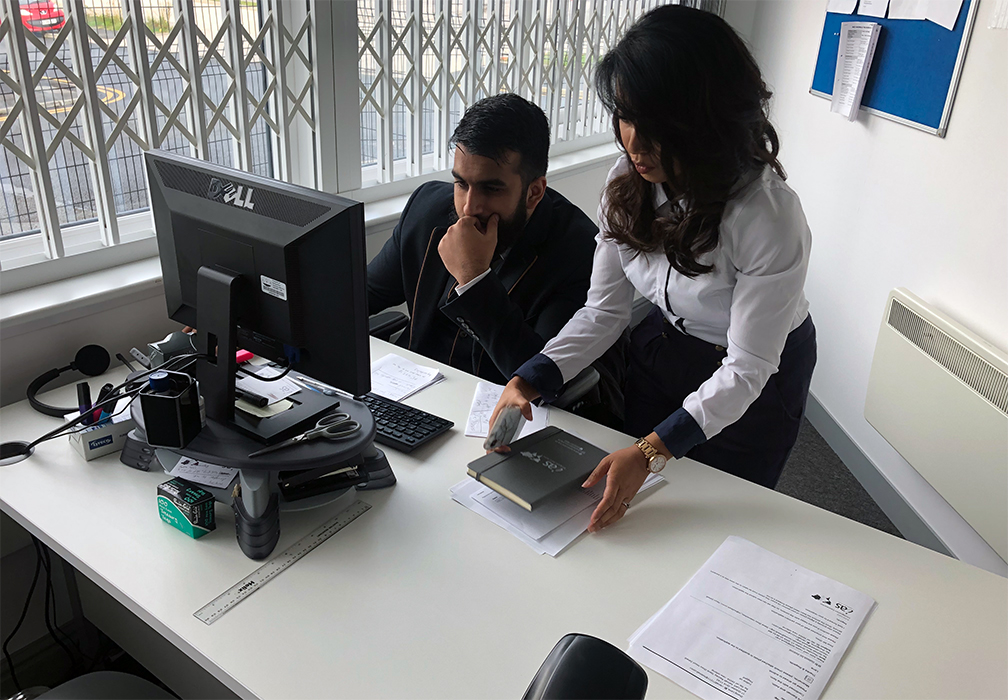 The Fast Track Package
Our Fast-Track Application Package is a premium service for those who need to submit their application in time with their deadlines. Your case will become a top priority for our lawyers and you will benefit from our highest-quality services.
Request the Fast Track Package
The Appeal Package
By choosing our Appeal Package, you can rely on our lawyers' legal knowledge and experience to ensure you have the highest chance of a successful appeal. We will also fully represent you in any hearings/tribunals.
Request the Appeal Package
Related pages for your continued reading.