Portugal D2 Visa For Indians
Indian business entrepreneurs, freelancers and other independent professionals can apply for a Portugal D2 visa if they wish to extend their businesses to Portugal and the Schengen zone. There is no definite investment threshold set for the D2 visa.
If you need more clarifications about the Portugal D2 visa, its eligibility criteria, costs involved, the application process, etc., reach out to us at Total Law. Contact our team on +44 (0)333 305 9375 or message us online.
Portugal D2 Visa For Indians Overview
If you are an Indian entrepreneur who wants to enter Portugal and open a new business, buy an already existing business or its share, or set up a branch of an already existing business you need to obtain the Portugal D2 visa. The Portugal D2 visa is also known as the Immigrant Entrepreneur visa and Independent Professional visa.
Before you are issued the D2 visa, you must present a well-written, motivated and reliable business plan that shows your business will thrive and contribute to the economic growth of Portugal. You must also show that you have sufficient funds to start and run the business.
The Portuguese government created the D2 visa to bring non-EU entrepreneurs or independent service providers into Portugal. By doing so, it creates an enabling environment for businesses to thrive and creates employment opportunities. These employment opportunities, therefore, attract highly qualified professionals to help boost the country's economy.
Upon the issuance of your Portugal D2 visa, it can only be valid for up to 4 months. You must switch it to a residence permit once you enter Portugal to be allowed to start your company and work in Portugal.
With your D2 visa, you will have the opportunity to remain in Portugal indefinitely by naturalisation after staying in Portugal for 5 years. Also, your family members or dependents are allowed to join you in Portugal on a D2 visa.
"I'm very happy with the standard of training received on the OISC Level 1 course, i passed my exam. Thank you!"
"My application was approved and a huge weight has been lifted from our shoulders this year "
"We used this service for the spouse visa extension application to assure that all the information was valid and correct."
Benefits Of The Portugal D2 Visa
The Portugal D2 visa has several incentives for Indian entrepreneurs to enjoy. They include:
Free Movement in the Schengen Area
The D2 visa is ideal for entrepreneurs looking to build a network of connections while travelling across Europe. As an Indian entrepreneur who holds a D2 visa, you will be granted free movement in the Schengen region. You will be free to enter any of the other 26 countries in the Schengen area to live, study, or carry out your business activities.
Easy to Obtain
The Portugal D2 visa is easier to obtain when compared to the D7 and Startup visas. Unlike the Portugal Startup visa, to obtain the D2 visa, you do not need to first choose your industry and get approval from a business incubator.
Also, unlike the applicants of the Portugal D7 visa, D2 visa applicants must not provide evidence of having passive income in another country that will be needed to sustain their stay in Portugal.
Great Business Environment
Indian entrepreneurs can thrive when they enter Portugal, due to the country's business environment. The competitive, inventive, and appealing market that Portugal offers is only one of the numerous factors that make it the best location for business and investment.
In recent years, Portugal has established a track record of continuous significant additional value investments in the fields of industry and tourism, and in services and tech industries, thanks to its many favourable conditions.
From a business perspective, the nation has a young and extremely talented workforce, adding to its excellent value. Additionally, research has shown that the economy is expanding continuously and at a rapid rate each year.
Route to Portuguese Citizenship
With your Portugal D2 visa, you can apply to obtain Portuguese citizenship when you have stayed in the country for up to 5 years. To obtain Portuguese citizenship, you must meet several requirements which include knowing Portuguese, an A2 level of proficiency, having ties to the country, having no criminal record, etc.
When you become a Portuguese citizen, you will have the privilege of Portuguese indigenes, most especially, you will have the right to vote and be voted for during elections. You will be able to access public healthcare services provided for Portuguese citizens and also enjoy the same rights throughout the countries in the Schengen zone.
Family Member Residency Rights
Once you obtain the D2 visa, your family members will be allowed to join you in Portugal. By default, they will also be qualified to enjoy the incentives of Portuguese residents.
They will be free to enter the other 26 countries in the Schengen zone without obtaining another visa. The validity of their residency in Portugal will also align with yours (the main applicant). Before they are allowed to join you in Portugal, you must prove your relationship with them by submitting relevant documents.
D2 Visa Leads to Permanent Residency
Indian entrepreneurs must visit the SEF office once they arrive in Portugal to switch their D2 visa to a temporary residence permit. This is because the residency visa (D2 visa) is only valid for 120 days (4 months).
You must extend the temporary residence permit for an additional 3 years if you wish to continue staying in Portugal. When your total stay in the country is up to 5 years, you may apply for permanent residency status, if you wish to remain in Portugal indefinitely.
Tax Incentives Under the Non-habitual Tax Regime (NHR)
You may qualify to apply for Portugal's Non-Habitual Resident (NHR) tax incentives as a D2 visa holder. Indian entrepreneurs who have the legal right to live in Portugal and haven't been tax residents in the country for the previous 5 years are eligible for this tax regime.
This system offers preferential tax treatment to Indian citizens and foreign nationals for their income tax, pension income, rental income, etc. You can take advantage of these tax breaks for income with non-Portuguese sources once you establish tax residency in Portugal and won't be subject to regular tax rates.
Non-habitual residents have to preserve residency in Portugal for up to 183 days per year or provide documentation of housing (such as a rental agreement or a property acquisition) occupied in the same manner as their permanent residence.
Portugal D2 Visa Eligibility
You must meet the eligibility requirements for a Portugal D2 visa before you can apply for the visa.
You must meet the following conditions to obtain the visa:
You should be 18 years old or above.
You should have no criminal record.
You already have a business abroad and want to open a branch in Portugal.
You wish to buy a business or its share in Portugal.
You have a comprehensive business plan for a new business in Portugal.
You must have owned or rented a house in Portugal.
You must have health insurance.
You must show that you have enough money to reside in Portugal for at least 1 year.
The requirements for the Portugal D2 visa are flexible. This is because, you may choose any sector of the business you want to venture into, and there is no stated threshold regarding the amount to be invested, the expected profit, or even job creation.
Nevertheless, you must show that your ventures will benefit Portugal's economy and society and that you have sufficient funds to invest in your firms as a result of the business ideas.
Portugal D2 Visa Documents
Overview
You must present authentic and complete Portugal D2 visa documents for the Portuguese immigration authorities to assess and decide on your visa application. Below are the required business documents you must provide:
Solid Business Plan
By granting the D2 visa, the Portuguese government hopes to raise money from abroad to help the economy of the nation grow. This means that as a D2 visa applicant, you must have a strong business plan and financial commitment.
You will use the business plan to show the prospect of your business venture. You must also show your business' relevance to the nation's economy, society, science, technology, or culture. This visa is ideal for Indian entrepreneurs who wish to relocate to Portugal since there are no restrictions on the kind of business that you can start in Portugal.
Business Establishment
Documents proving your eligibility to form a business in Portugal are also necessary, as well as proof that you have already established a business there or have access to sufficient financial resources there.
Investment Declaration
You must make a declaration outlining the kind, amount, and timing of any investments you have made or plan to make in Portugal. The technological, economic, social, scientific, or cultural importance of your investment will be taken into consideration when evaluating your visa application. Additionally, advertising employment opportunities in Portugal will greatly strengthen your application.
Service Contract
Independent service providers must submit a documented contract or proposal that details the scope of their services along with their application.
Financial Power
It is crucial to show that you have the resources necessary to support and run your company throughout your intended stay in the nation. It is vital to show your company's financial stability and its potential for growth while you are residing in Portugal.
Share Capital
The minimal initial investment required to ensure that the business runs efficiently, even at times when it couldn't possibly be making a profit, is the share capital. Keep in mind that when applying, small enterprises in Portugal often have a share capital of about €5,000.
Having seen the required business documents for the D2 visa, you are also required to provide the following personal documents:
Passport and Photographs
You must provide your 2 recent passport-size colour pictures. Also, get your valid Indian international passport that must be valid for up to an additional 6 months after your D2 visa has expired.
Criminal Record Certificate
You are required to provide your criminal record certificate, otherwise known as the Police Clearance Certificate (PCC) in India. Both Indian citizens and non-Indian citizens resident in India are required to obtain the PCC for long-term travels outside of the country.
The PCC scrutinises your criminal history and helps the Portuguese immigration authorities to know whether to proceed with your application or reject it. Your PCC must show that you do not have any criminal charges against you and that your past is not questionable. Therefore, you will not be taken as a threat to public safety and order in Portugal.
You must obtain a criminal record certificate that must not be more than 3 months old. Also, it must be issued to you by the relevant authority of any country you have resided in for more than 1 year.
Proof of Sufficient Funds
You must prove to the Portuguese immigration authorities that you have enough money to cover your expenses while in Portugal. The amount of funds you must provide must be enough to cover your business expenses for 1 year.
To prove this, you must provide your bank statements showing you have at least 1 year of savings which is at least the equivalent of the Portuguese minimum wage for 12 months.
Travel Health Insurance
Indian applicants are required to have health insurance that must be valid across the EU countries, and cover any unplanned medical expenses. Each of your dependents is also required to have separate health insurance.
When you receive your Portuguese residence card, you will become entitled to the Portuguese public healthcare system. But your travel health insurance will be needed to protect you from any emergency should there be a delay in issuing you a residence permit.
Designation of a Tax Representative
To apply for a Portugal D2 visa, Indian citizens and other non-EU nationals must choose a tax representative in Portugal.
NIF and Portuguese Bank Account
It is important to secure a Tax Identification Number (Número de Identificação Fiscal or NIF) from the tax authorities of Portugal to apply for your D2 visa. You will need the  NIF to open a Portuguese bank account as it is a crucial step in your application process.
Proof of Accommodation
As an Indian entrepreneur who wants to obtain a D2 visa, you must prove that you have a place to stay when you enter Portugal. To prove that you have accommodation in Portugal, you may provide a hotel reservation, rental contract, or deeds to a property you own in Portugal.
That being said, you may also provide a letter of invitation from a friend or family member who currently resides in Portugal asking you to come and stay with them in Portugal.
How Much Does The Portugal D2 Visa Application Cost
Although there is no threshold for your investment capital, you must have enough money to invest, set up, and run your business in Portugal. Additionally, you must have sufficient funds to cater for your needs while in Portugal with a specific amount of about €760 per month and €9,120 per year as the minimum wage.
Besides that, there are other costs you must budget for, such as costs for accommodation in Portugal. You must also pay a consular fee of about €90, and €155.50 fee for a residence permit card when you enter Portugal. Also, budget a health insurance fee of €400 and above.
How to Apply for the Portugal Entrepreneur Visa From India
Take the following step-by-step guide for your D2 visa Portugal application:
Bring All Required Documents
Gather all the documents needed for your D2 visa application, including a well-written business plan. You may need the help of our immigration lawyers at Total Law to help you gather all the necessary documents for your application. Call us on +44 (0)333 305 9375 or message us online.
Obtain a NIF and Bank Account
The next step is to secure a Portuguese NIF number and bank account. It is essential to have the NIF number (tax number) because you will need it to open a bank account. Also, it is through your Portuguese bank account that you will make the purchases and other financial transactions, such as your business capital, rental payments, payment for shares, etc.
Submit Your Documents
You may now buy or rent an apartment anywhere you wish to settle in Portugal. Thereafter, you must submit your documents and collect your D2 visa at the VFS Portugal visa application centre in Delhi. You must pay a consular fee of €90 on the appointment day.
Await Visa Decision
After submitting your documents, you must then await a decision. It might take up to 60 days to get a decision on your application. The immigration officers will assess your documents, check how qualified you are to be issued the visa, and invite you for an interview if your visa is approved.
Receive Your Visa
You will be issued your Portugal D2 visa if the immigration officers believe that you are qualified. Your D2 visa will only be valid for up to 120 days (4 months), therefore you must enter Portugal and book an appointment with the SEF to switch your D2 visa to a temporary residence permit.
Schedule an Appointment
Keep in mind that you must schedule your appointment with the SEF regardless of whether the available dates are beyond the validity of your D2 visa (4 months). The most important thing is that your stay in Portugal will still be considered legal even if your D2 visa has expired because you have already scheduled an appointment with the SEF.
At the SEF you must pay them a fee of €155.50 for each individual (if you are entering Portugal with dependents) to process your residence permit. Once your residence permit is approved, you will be issued a card that is valid for 2 years with the option to extend it.
If you need more information regarding how to apply for the Portugal D2 visa, do not hesitate to get in touch with us at Total Law. Our immigration lawyers are always at your service. Call us today on +44 (0)333 305 9375 or contact us online.
Processing Time For The Visa
Indian entrepreneurs applying for the Portugal D2 visa must expect a decision in 60 days. Once your visa is approved, you will receive your passport with your visa attached to it.
Portugal D2 Visa And Residencies
Indian entrepreneurs holding the D2 visa have the opportunity to remain in Portugal for the foreseeable future and can even become Portuguese citizens. After entering Portugal on a D2 residency visa, you must visit the SEF to change it to a residence permit.
The residence permit that will be issued to you will be valid for 1 year, after that, you can renew the residence permit every 2 years. When your total stay in Portugal gets up to 5 years, you may qualify to apply for Portuguese permanent residency or citizenship, provided you have met all criteria.
As part of those criteria, to qualify for permanent residency in Portugal, you must meet the Portugal D2 visa stay requirement in Portugal by spending at least 6 consecutive months in the country or spend consecutive 8 months with gaps. However, you may be pardoned if your company needs you to take a trip outside of Portugal for work-related purposes.
Bringing Family Members on Portugal D2 Visa
Once you are issued your residency card, you can bring your family members if you wish to do so. You can apply for a Family Reunification visa to bring your spouse/partner, children, and parents (who are considered dependents) to Portugal.
You must show that you have the means to sustain not only yourself but every member of your family. The cost of taking care of partners and children is, however, lower than yours.
Obtaining a Portugal D2 visa from India is easy for professional immigration lawyers who already know their way around all the immigration processes involved. However, as an individual who wants to move to Portugal to set up a company in Portugal, buy a new business, or even buy shares.
All the processes involved may be frustrating to you, ranging from obtaining a NIF number to getting your residence permit in Portugal. It is ideal to reach out to one of our friendly immigration lawyers at Total Law for expert guidance.
We are experienced in helping entrepreneurs launch their businesses overseas, especially in Portugal. We can always be of assistance to you with our vast knowledge of Portugal immigration law. We can assist you in getting and arranging all the documents needed for the specific business venture you want to pursue in Portugal.
We can also help you to craft a compelling business plan. This is what we have done for several Indian and other non-EU entrepreneurs and have successfully helped them get their businesses up and running in Portugal.
Let us help you achieve this objective. For more information about Portugal D2 visas for Indians or other services we offer, call us today on +44 (0)333 305 9375 or contact us online.
Advice Package
Comprehensive immigration advice tailored to your circumstances and goals.
Application Package
Designed to make your visa application as smooth and stress-free as possible.

Fast Track Package
Premium application service that ensures your visa application is submitted to meet your deadline.
Appeal Package
Ensure you have the greatest chance of a successful appeal. We will represent you in any case.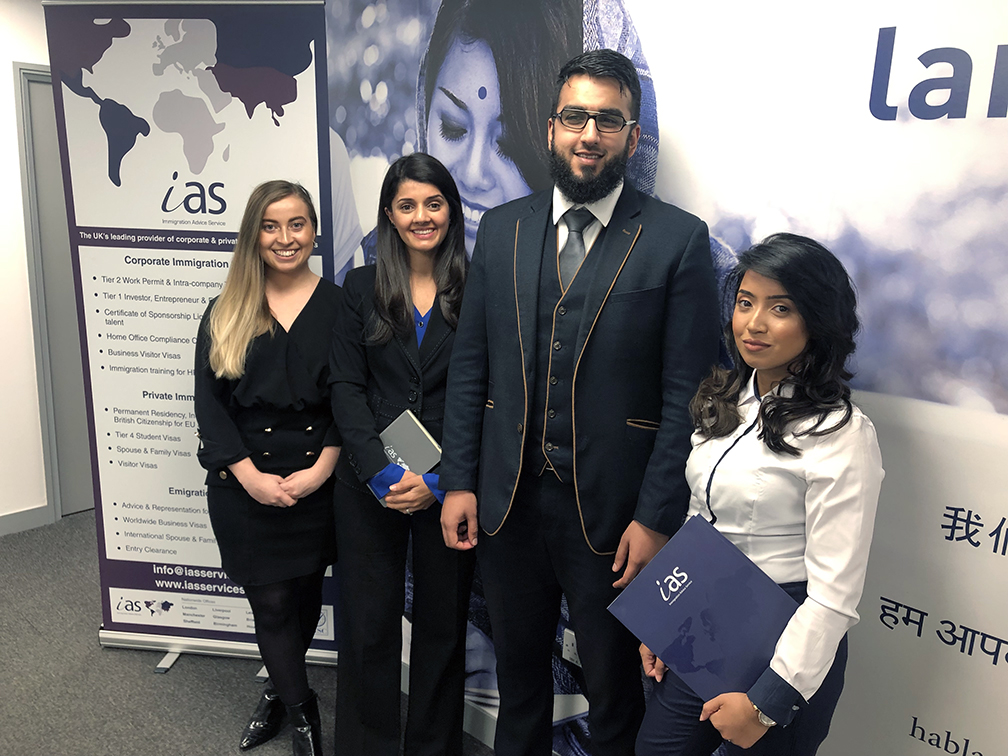 The Advice Package
During this untimed Advice Session with our professional immigration lawyers in London, you will receive our comprehensive advice, completely tailored to your needs and your situation.
Request the Advice Package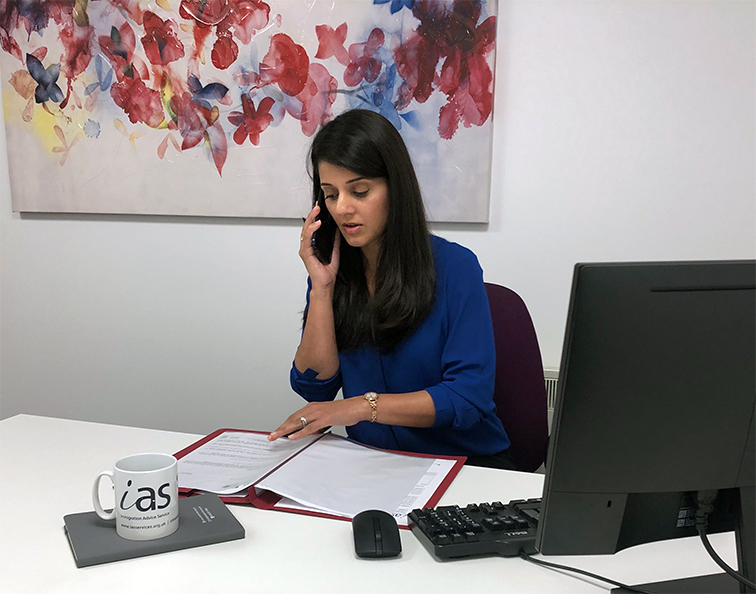 The Application Package
With our Application Package, your dedicated immigration lawyer will advise you on your application process and eligibility. Your caseworker will then complete and submit your forms to the Home Office on your behalf.
Request the Application Package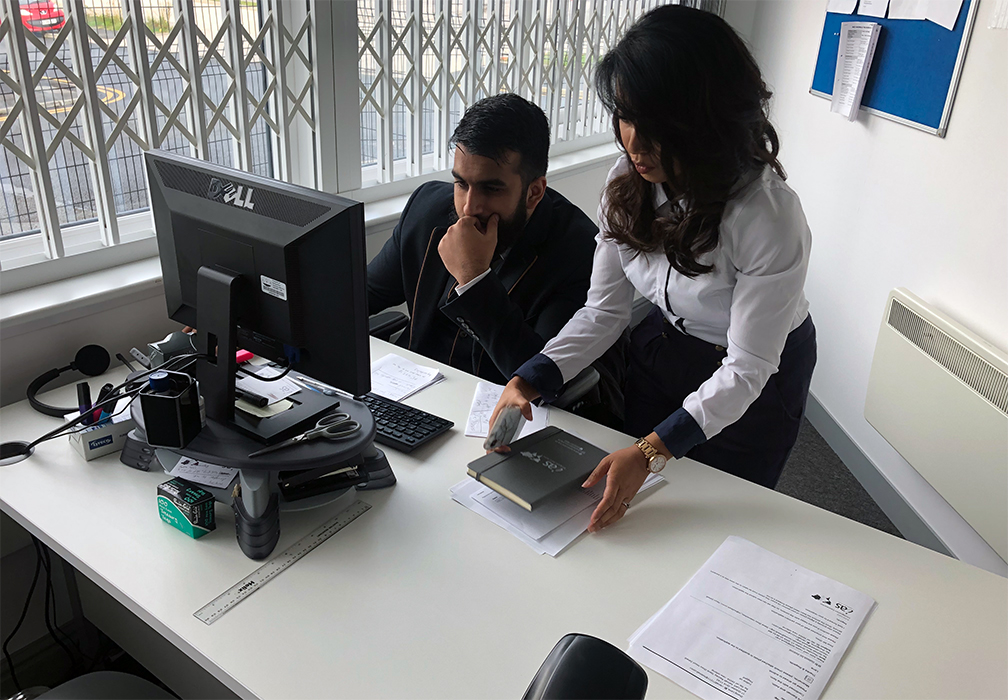 The Fast Track Package
Our Fast-Track Application Package is a premium service for those who need to submit their application in time with their deadlines. Your case will become a top priority for our lawyers and you will benefit from our highest-quality services.
Request the Fast Track Package
The Appeal Package
By choosing our Appeal Package, you can rely on our lawyers' legal knowledge and experience to ensure you have the highest chance of a successful appeal. We will also fully represent you in any hearings/tribunals.
Request the Appeal Package
Related pages for your continued reading.
Frequently Asked Questions
To obtain Portugal residency, you are required to invest a minimum of €250,000.
There is no benchmark of any amount to invest in Portugal to obtain a D2 visa. But as a rule of thumb, you are required to invest at least €5,000.
Additionally, you must prove that you have sufficient funds to cater for your needs and those of any dependent coming to stay with you in Portugal. You are required to have about €9,120, that is, the 100% minimum wage of 12 months.
The D2 visa applicant does not require a permanent passive income in another nation. This is unlike the D7 visa which requires the applicant to be an independent income earner who receives income from an employer who is not in Portugal.