Portugal Seasonal Work Visa for Indians
With the Seasonal Work Visa, you can come to Portugal temporarily for specific types of seasonal jobs. However, you must meet the eligibility requirements before you can apply.
For more information on applying for the Portugal Seasonal Work Visa from India, contact Total Law at +44 (0)333 305 9375 or contact us through our online contact form.
Introduction to Portugal Seasonal Work Visa
The Seasonal Work Visa is a temporary visa that permits non-EEA nationals to enter Portugal for 90 days or longer to engage in seasonal work.
This visa allows individuals to contribute to specific industries during peak periods, fostering a symbiotic relationship between employers and skilled workers outside the EU.
It opens doors for diverse experiences, cultural exchange, and earning opportunities, making it a valuable option for foreign nationals seeking short-term work engagements in Portugal.
The Seasonal Work Visa is a viable option if you're considering working in Portugal temporarily, either during the summer or a more extended period. You can take up different jobs during your stay and earn a living enriching yourself with new experiences and memories.
"I'm very happy with the standard of training received on the OISC Level 1 course, i passed my exam. Thank you!"
"My application was approved and a huge weight has been lifted from our shoulders this year "
"We used this service for the spouse visa extension application to assure that all the information was valid and correct."
Portugal Seasonal Work Visa Eligibility and Requirements
To apply for the Seasonal Work Visa in Portugal, you must have a valid work contract from a Portuguese employer.
The seasonal work activity you intend to partake in must be listed in the sectors defined by the Portuguese immigration authorities. These sectors include:
Agriculture, including livestock, hunting, forestry, fishing
Hospitality, restaurants
Food and liquour industries
Wholesale and retail commerce
Construction
Land transport.
Portugal Seasonal Work Visa Required Documentation
The documents you must submit to obtain the Seasonal Work Visa depend on the type of visa you're applying for. There are two types of Seasonal Work visas available in Portugal. They include the short-stay visa (for up to 90 days) and temporary stay visa (for over 90 days).
Short-Stay Seasonal Worker Visa Document Requirement
For a short-stay visa for seasonal work purposes (for 90 days or less), you must submit the following documents:
A formal application
A valid passport or travel document
A passport photograph
A return ticket
Valid travel insurance covering medical expenses, medical emergencies, and medical repatriation
A certificate of regular situation (if you are from a different nation than the country where the visa is requested)
Proof of sufficient means of subsistence as required by the competent Government entity
A work contract or valid work offer for seasonal work, including details like location, time, type of work, duration, salary, and paid vacation
Compliance with national legal requirements for regulated professions, if applicable
Adequate medical protection similar to that of national citizens or medical insurance for periods not covered by national medical protection, as well as work accidents insurance provided by the employer
Dignified accommodation through a rental lease or equivalent or accommodation provided by the employer following legal requirements.
Temporary Stay Seasonal Work Visa Document Requirement
To apply for a temporary stay (for over 90 days) to perform seasonal jobs in Portugal, you will need the following documents:
An official application form
A passport or other travel document valid for at least three months beyond the intended stay
Two identical passport photographs, recent and in good condition for proper identification
Document(s) certifying the third-country nationals regular situation when the applicant is of a different nationality than the country where the visa is requested.
Valid travel insurance covering necessary medical expenses, emergency assistance, and repatriation
A form authorising access to Portuguese criminal records by the Immigration and Border Services (SEF)
Criminal record from your home country or country of residence if residing for over one year (minors under 16 are exempt)
Proof of means of subsistence as required by the law. You can prove this through a statement of responsibility signed by a Portuguese or third-country national legally residing in Portugal.
Additionally, you will need:
A return ticket. However, the SEF may waive this requirement
A contract or valid work offer for seasonal work with a Portuguese temporary work company or an employer specifying the location, time, type of work, duration, and salary
To show compliance with national legal requirements for regulated professions (if applicable)
To have adequate medical protection, or medical insurance to cover periods not protected by national medical coverage, along with work accident insurance provided by the employer.
How to Apply for a Portugal Seasonal Work Visa
Here are the steps to take to apply for the Seasonal Work Visa:
Get a job offer: The first step in the application process is to secure a valid job offer from a Portuguese employer.
Obtain the work permit: Your intending employer must apply for a work permit (Autorização de Trabalho) at the Portuguese Labor Authorities or the Portuguese Immigration and Borders Service (Serviço de Estrangeiros e Fronteiras – SEF) on your behalf. Some documents they must submit include proof of employment contract, registration with social security, and that a Portuguese national could not fill the position.
Apply for the visa: Once you receive the work permit, you can apply for the Seasonal Work Visa at your country's Portuguese Embassy or Consulate. You must pay the visa fee and submit your supporting document with your application. If your application is successful, you will get a visa.
Apply for a residence permit: Once you arrive in Portugal, you will have about four months to apply for a residence permit from SEF. You must also register for social security and get a tax number.
Duration and Validity of Visas
The short-stay Seasonal Work Visa is valid for 90 days or less. In contrast, the temporary stay visa is valid for the same duration as the work contract. However, this validity period cannot exceed nine months in a 12-month period.
You can extend your stay on either of the Seasonal Work visas after the validity period. Extensions for the short-stay visa are usually calculated with the initial validity period, and the total duration of stay must not exceed nine months.
Extensions for the temporary stay visa are for nine months within a 12-month period.
General Rights of Seasonal Workers
Portuguese immigration law outlines the general rights of seasonal workers throughout their stay in the country.
According to the law, you can work in any seasonal activity with one or more employers. You will have equal treatment as other Portuguese residents and citizens and labour rights, including rights to demand payment arrears, attend employment counselling services, and participate in vocational education and training.
If an employer provides you with accommodation, either for a fee or free of charge, it must meet the government's health and safety rules. Also, the accommodation arrangement must be stated in a written contract or as part of the employment contract and will include details of the condition of the accommodation.
If the accommodation is not free, you will pay an income proportional to your remuneration and not higher than 20% of your salary. Your employer must not automatically deduct this fee from your remuneration.
Simplified Procedure for Returning Workers
If you have been to Portugal previously under the Seasonal Work Visa at least once in the last five years and met the immigration requirement regarding entry and stay in Portugal, you may qualify for a simplified procedure when applying for a temporary stay visa.
The simplified procedure means you will be exempted from producing certain documents, such as a return ticket, regulated professional certificate, and proof of accommodation in Portugal.
Additionally, your application may get priority status and be processed within 15 days.
How Can Total Law Help?
The requirements for the Portugal Seasonal Work Visa can be complex and daunting. At Total Law, our team of experienced immigration lawyers specialises in assisting individuals with visa applications and navigating the immigration process.
Our expert lawyers will guide you through the application process, ensuring that all necessary documents are collected and submitted accurately and on time. We will work closely with you to understand your needs and tailor our services accordingly.
By choosing Total Law, you can rest assured that your Portugal Seasonal Work Visa application is in capable hands. We will help you secure the opportunity to work in Portugal without any hassles. Let us handle the legal complexities while you focus on preparing for your exciting seasonal work adventure.
Call us today at +44 (0)333 305 9375 or use the online form to contact one of our immigration lawyers.
Advice Package
Comprehensive immigration advice tailored to your circumstances and goals.
Application Package
Designed to make your visa application as smooth and stress-free as possible.

Fast Track Package
Premium application service that ensures your visa application is submitted to meet your deadline.
Appeal Package
Ensure you have the greatest chance of a successful appeal. We will represent you in any case.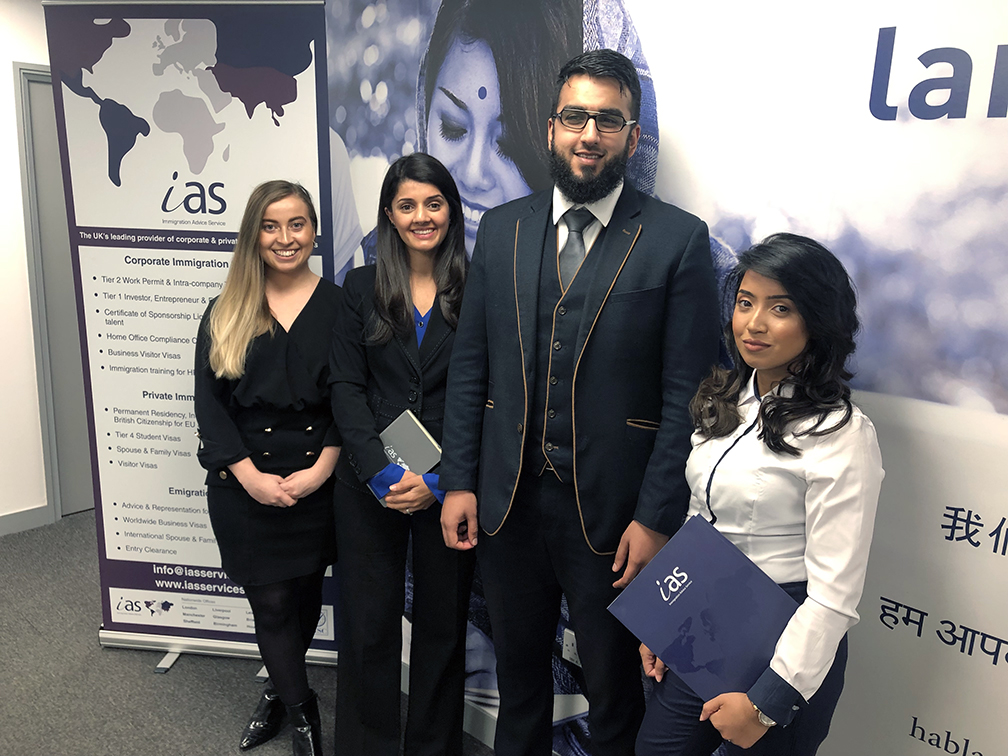 The Advice Package
During this untimed Advice Session with our professional immigration lawyers in London, you will receive our comprehensive advice, completely tailored to your needs and your situation.
Request the Advice Package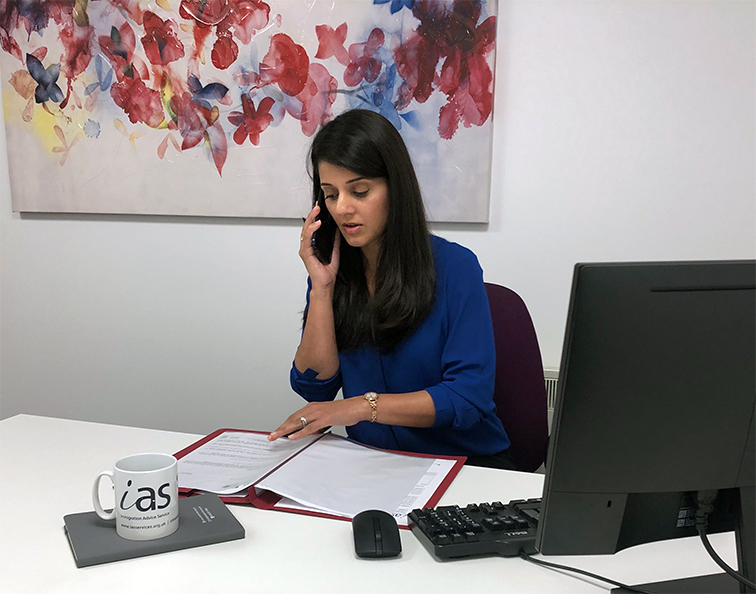 The Application Package
With our Application Package, your dedicated immigration lawyer will advise you on your application process and eligibility. Your caseworker will then complete and submit your forms to the Home Office on your behalf.
Request the Application Package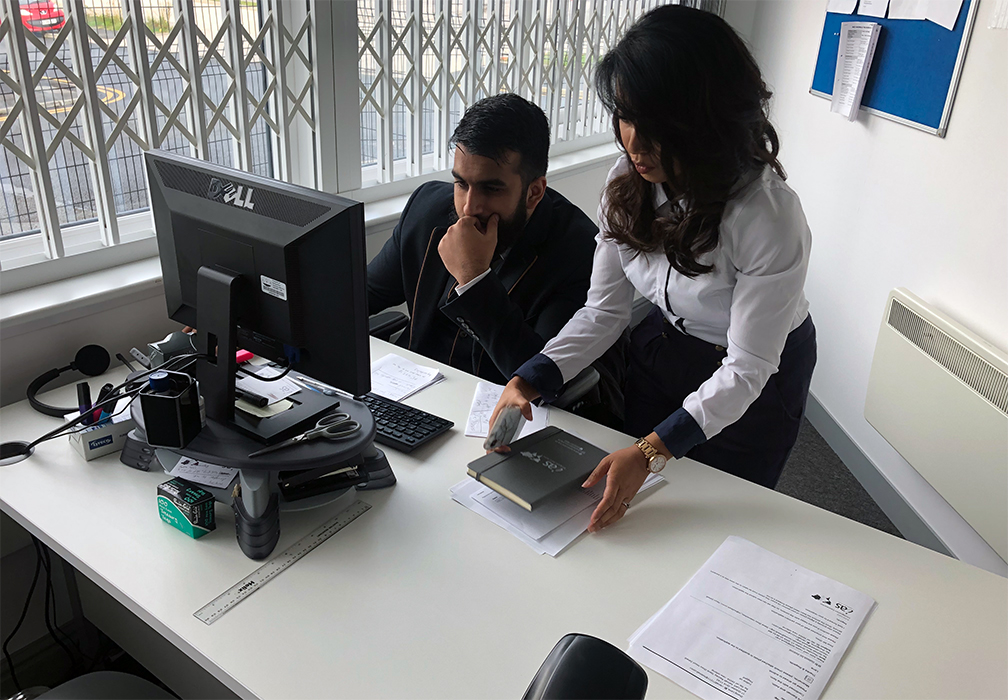 The Fast Track Package
Our Fast-Track Application Package is a premium service for those who need to submit their application in time with their deadlines. Your case will become a top priority for our lawyers and you will benefit from our highest-quality services.
Request the Fast Track Package
The Appeal Package
By choosing our Appeal Package, you can rely on our lawyers' legal knowledge and experience to ensure you have the highest chance of a successful appeal. We will also fully represent you in any hearings/tribunals.
Request the Appeal Package
Related pages for your continued reading.
Frequently Asked Questions
Work permit applications may take up to 60 days to process, and it may take the embassy up to three months to issue an entry visa. In general, the Seasonal Work visa can take four months or more to process.
The cost of the entry visa is €80. You may also need to pay additional fees for the work and residence permits.
No. You cannot switch to another visa while on a Seasonal Work Visa. You will have to return to your home country to begin an application for a new visa.