Portugal Family Reunification Visa (Portugal D6 Visa) for Indians
Indian citizens can reunite with their families living in Portugal by obtaining a Family Reunification or D6 Visa.
Call Total Law at +44 (0)333 305 9375 for immediate guidance with your Portugal D6 Visa application. Our team of immigration experts are ready to provide support throughout the application process.
Portugal D6 Visa Overview for Indian Citizens
The D6 Visa, also known as the Portugal Family Reunification Visa, is an immigration route that allows non-EU family members to join their loved ones who are already living in Portugal. Once granted, the applicant will receive a Residence Permit that is valid for the same time as their Portuguese family member's current Residence Permit.
To apply for the Portugal D6 Visa, you must meet the eligibility criteria and be able to provide a range of documents to support your application.
Failure to submit sufficient supporting documentation for a D6 Visa when applying from India could lead to your application being delayed or even refused. If you are confused about the application process for the D6 Visa then you should reach out to an immigration specialist for advice.
"I'm very happy with the standard of training received on the OISC Level 1 course, i passed my exam. Thank you!"
"My application was approved and a huge weight has been lifted from our shoulders this year "
"We used this service for the spouse visa extension application to assure that all the information was valid and correct."
Eligibility for a Portugal D6 Visa
As an Indian citizen applying for a D6 Visa you must already have a qualifying family member residing in Portugal. They must be a Portuguese citizen or a legal permanent resident willing to sponsor your application for a Portugal Family Reunification Visa.
For a D6 Visa to be granted, you must meet the following criteria:
Have a qualifying family relationship with a Portuguese citizen or a legal resident in Portugal
Be able to prove financial means to live in Portugal without relying on public funds
Evidence of where you will live in Portugal
Have a clean criminal record
A valid health insurance policy that is provided by an approved insurer.
What Family Relationships Qualify for a Family Reunification Visa?
A non-EU citizen living in Portugal with a valid residence permit is able to bring over family members as long as they qualify as one of the following:
Child aged under 18, including any adopted child
Spouse or long-term partner
A child, regardless of age, who is dependent on the family member
First-degree relatives, such as siblings or parents, who are depending on the family member
Child who is over 18 but enrolled in education in Portugal
Dependent child, who is of age, but are enrolled or planning to be enrolled in an established educational institution in Portugal
First-degree relatives who are dependent on the family member.
How To Apply for a Portugal D6 Visa?
When applying for a D6, the first step involves the family member already resident in Portugal submitting an applicant on your behalf.
The Portuguese citizen or resident will need to make the application via their local  Portuguese Immigration and Borders Service (Serviço de Estrangeiros e Fronteiras, or SEF) office. This application is usually processed within two months and means you will officially have a sponsor to support your plans to move to Portugal.
You will then need to arrange for an appointment at the Portuguese Embassy or consulate in New Delhi, India, in order to provide your supporting documentation. In most cases, this will just be an appointment to show your documents but you may be required to answer questions about your family members and your plans when you arrive in Portugal.
If the immigration officials approve your D6 Visa application then you will be able to travel to Portugal. On arrival in the country, you will need to attend a SEF appointment to receive your residence permit.
It is important that you do not make travel plans until your D6 Visa is approved otherwise you could risk cancellation costs if your application approval is delayed or rejected.
What Documents Are Needed For A Portugal D6 Visa?
Documents are a key part of a Portuguese visa application and it is important to submit the correct paperwork to prevent delays in joining your family members overseas.
At your appointment you must show the following:
Two recent passport photographs
Completed application form
A valid passport that extends beyond the intended stay in Portugal
Proof of relationship to Portuguese citizen such as a marriage certificate, birth certificate or adoption papers.
Proof of suitable accommodation in Portugal
A travel health insurance coverage document that shows sufficiency (minimum 30,000 euros) to cover all potential medical expenses.
Evidence of a clean criminal record
Proof of financial means. Your sponsor must show they have access to funds equal to or higher than the Portuguese minimum wage (760 euros). When sponsoring more than one D6 Visa applicant, they must have an income of more than 50 per cent higher.
All documents must be translated into Portuguese and certified as official copies. It is also important that reports such as the criminal check are dated within the last three months otherwise your application could be rejected.
What Are The Fees and Processing Times for the D6 Visa for Indian Citizens?
The application fee for the Family Reunification Visa is 90 euros. You will also need to pay the Residence Permit fee of 85 euros. Make sure you also consider additional costs such as translation fees if your paperwork needs to be converted to Portuguese.
D6 applicants can expect to wait around 60 days for a decision to be made. However, this processing time can vary depending on a number of factors, especially if demand for appointments at the New Delhi Embassy is high.
There may be a further delay if SEF requests to interview family members already living in Portugal as it can take time to arrange and conduct these.
If this is the case, SEF will contact the applicant to inform them for the reason for the delay. In exceptional cases where the processing takes more than six months, the applicant will be automatically issued the Family Reunification Visa.
How Long Is The Portugal D6 Visa Valid?
The D6 Visa is valid for four months to allow holders to apply for a Residence Permit with SEF.
Each permit issued to the Indian citizen will have a length the same as the family member already living in Portugal.
In most cases, this will enable you to live and work in Portugal for a duration of two years. After this period, you can apply to extend your stay as long as you still have a valid relationship with the original family member.
Once you have lived in Portugal you can apply for permanent residence and eventually Portuguese citizenship.
Can I Apply for Citizenship With a Family Reunification Visa?
It is possible to apply for Portuguese citizenship once you have been living in the country for five years and gained permanent residency for at least one year.
So after six years it is possible to apply for citizenship in Portugal. You will need to submit an application and ensure you meet the criteria. This includes being able to demonstrate a knowledge of the country's culture and language.
In addition, the application requires proof that you have not been convicted of any crimes during your time in Portugal.
You may not need to give up your Indian citizenship as both India and Portugal permit dual citizenship.
Reach out to Total Law for advice on how to submit a Portuguese citizenship application and support throughout the process.
How Can Total Law Help?
Total Law can help with your Portugal D6 Visa application as an Indian citizen. Our team of experts can help you avoid lengthy delays or even possible rejection.
We can assist you in compiling all the required documents for the Family Reunification Visa and ensure you submit the necessary documents to make the application as simple and stress-free as possible.
In addition, we can help with the process of obtaining a residence permit or applying for Portuguese citizenship in the future.
Call us at +44 (0)333 305 9375 for valuable assistance and support in joining your family members in Portugal.
Advice Package
Comprehensive immigration advice tailored to your circumstances and goals.
Application Package
Designed to make your visa application as smooth and stress-free as possible.

Fast Track Package
Premium application service that ensures your visa application is submitted to meet your deadline.
Appeal Package
Ensure you have the greatest chance of a successful appeal. We will represent you in any case.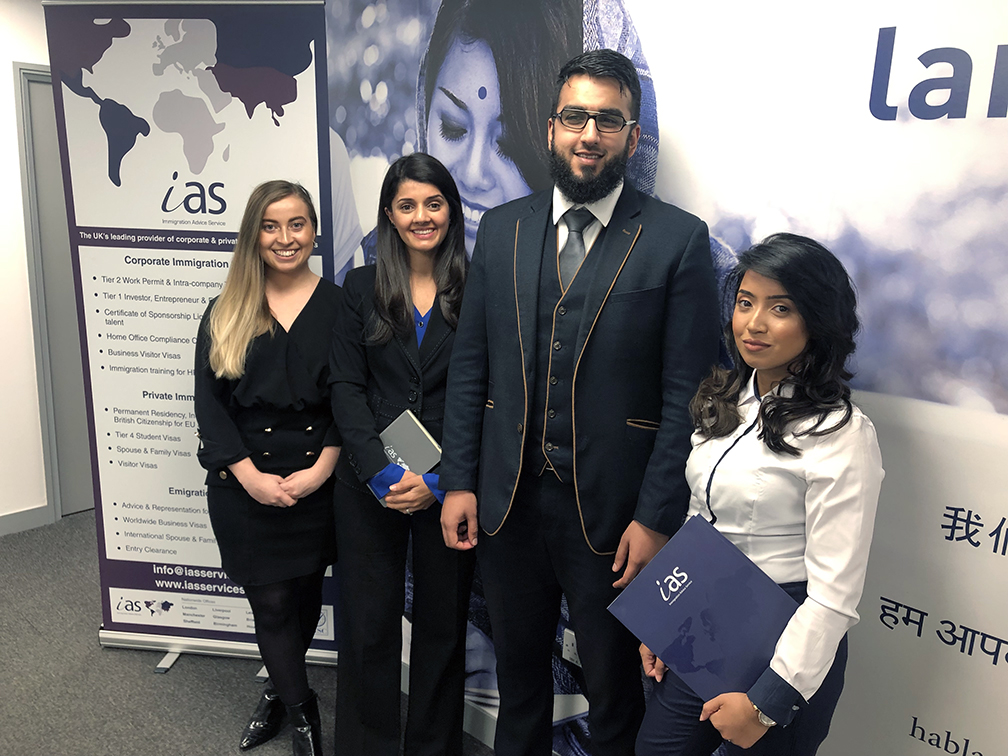 The Advice Package
During this untimed Advice Session with our professional immigration lawyers in London, you will receive our comprehensive advice, completely tailored to your needs and your situation.
Request the Advice Package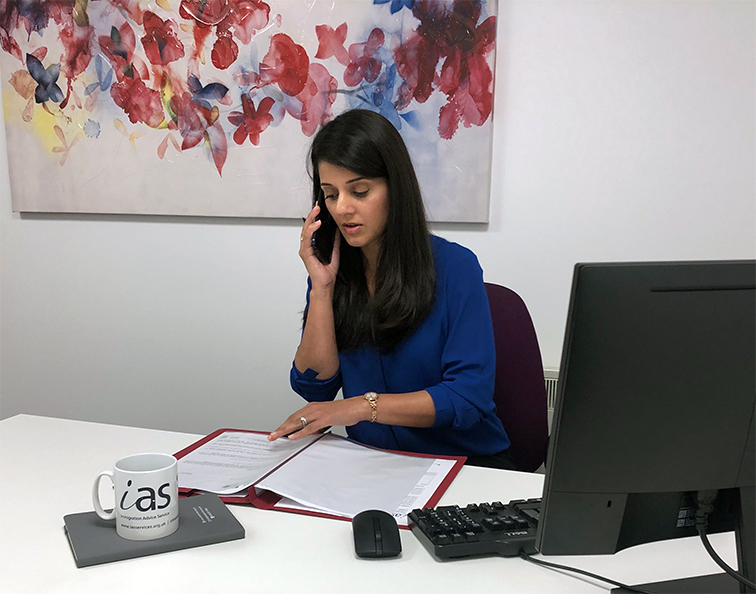 The Application Package
With our Application Package, your dedicated immigration lawyer will advise you on your application process and eligibility. Your caseworker will then complete and submit your forms to the Home Office on your behalf.
Request the Application Package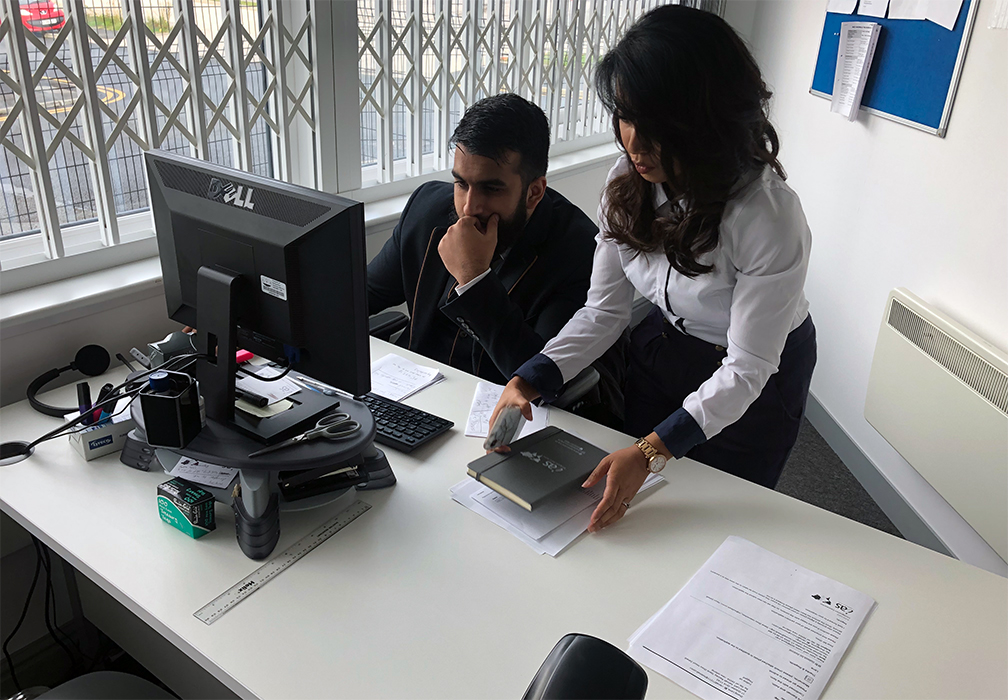 The Fast Track Package
Our Fast-Track Application Package is a premium service for those who need to submit their application in time with their deadlines. Your case will become a top priority for our lawyers and you will benefit from our highest-quality services.
Request the Fast Track Package
The Appeal Package
By choosing our Appeal Package, you can rely on our lawyers' legal knowledge and experience to ensure you have the highest chance of a successful appeal. We will also fully represent you in any hearings/tribunals.
Request the Appeal Package
Related pages for your continued reading.
Indian citizens who have a Portugal D6 Visa are allowed to work in Portugal during their residency without applying for a work permit. However, they must notify the SEF office in the local area that they plan to undertake employment.
Non-EU family members of the Portuguese residents can study in Portugal after they obtain a permanent residency. Applicants should notify their local SEF office.
The family members can work and study in the country. Also, Portugal D6 Visa holders can travel within the Schengen regions. They can use the healthcare and education systems in Portugal.