Portugal Retirement Visa For Indian Citizens
Portugal Retirement Visa for Indian Citizens offers a gateway to a peaceful and fulfilling retirement in the heart of Europe. With Total Law, your journey to retirement in Portugal becomes effortless.
Call us today at +44 (0)333 305 9375 or message us online to explore your options and begin a new chapter of retirement in Portugal.
Portugal Retirement Visa For Indian Citizens Overview
The Portugal Retirement Visa, also known as the Portugal D7 Visa, offers an attractive option for Indian citizens looking to retire in Portugal. Here's an overview of what the Portugal Retirement Visa is and why Indian citizens might choose it:
Portugal Retirement Visa (D7 Visa)
The Portugal Retirement Visa, often referred to as the D7 Visa, is designed for non-EU citizens who wish to retire in Portugal.
To be eligible for this visa, applicants must demonstrate a passive income source outside of Portugal, such as a pension, rental income, or remote work salary, of at least €760 per month.
If family members apply along with the main applicant, they must also show a portion of the income: 50% for a spouse and 30% for a child.
The visa allows retirees to live in Portugal and enjoy its benefits, including a low cost of living, high-quality healthcare, a pleasant climate, and a peaceful environment.
Portugal also offers the opportunity for retirees to eventually apply for Portuguese citizenship after five years of residency, which can provide access to EU countries without visa requirements.
This visa does not require applicants to make a significant financial investment, unlike the Golden Visa program.
The Portugal Retirement Visa does not require retirees to fulfil specific investment options, making it an accessible choice for those with a stable source of income.
Why Indian Citizens Choose Portugal Retirement Visa
Portugal is one of the safest countries globally, ranking 6th in the Global Peace Index 2022, ensuring a secure environment for retirees and their families.
Portugal boasts a top-ranking healthcare system, providing excellent medical services, which is essential for retirees.
Portugal has various immigration routes for foreigners, including retirees, making it a welcoming and friendly destination.
After residing in Portugal for five years, retirees can apply for Portuguese citizenship, which grants access to travel to 188 countries without visas.
English is widely spoken in Portugal, making it easier for Indian citizens to communicate and adapt.
"I'm very happy with the standard of training received on the OISC Level 1 course, i passed my exam. Thank you!"
"My application was approved and a huge weight has been lifted from our shoulders this year "
"We used this service for the spouse visa extension application to assure that all the information was valid and correct."
Benefits Of Retiring In Portugal From India
Retiring in Portugal from India offers a wealth of advantages, making it an appealing destination for retirees. Here's a closer look at the key benefits:
Residence Rights
One of the primary benefits of the Portugal Retirement Visa is the granting of residence rights. Indian retirees can reside in Portugal with ease, and this visa allows them to live, work, or study in the country. It offers a seamless transition to life in Portugal, ensuring a comfortable and fulfilling retirement.
Family Inclusion
The Portugal Retirement Visa is not limited to the primary visa holder. It also extends its benefits to family members. Retirees can include their dependent children, spouse, partner, or dependent parents in the application. This inclusive approach allows families to enjoy the Portuguese way of life together.
Visa-free Travel
Portuguese residents can travel visa-free to 26 Schengen states in Europe for up to 90 days within 180 days, making it easier to explore Europe. This means that retirees can easily explore the diverse cultures, landscapes, and experiences that Europe has to offer, making Portugal an excellent base for European adventures.
Business Opportunities
For retirees with entrepreneurial aspirations, Portugal provides opportunities to establish a business. The Portugal Retirement Visa doesn't confine individuals to retirement alone. It encourages them to explore and invest in business ventures. This openness to business initiatives contributes to innovation and economic growth in the country.
Access to Resident Rights
As residents of Portugal, retirees and their families gain access to a strong social infrastructure. This includes access to quality education and healthcare services. Portugal's healthcare system is renowned for its excellence, ensuring that retirees and their families receive top-notch medical care when needed.
Potential Tax Benefits
One of the most enticing aspects of retiring in Portugal is the option to apply for Portugal's Non-Habitual Resident Scheme (NHR). The country offers tax benefits, including a flat 10% tax rate on foreign pension income for non-habitual residents, making it attractive for retirees. These tax advantages can make retirement income stretch further, enhancing the overall quality of life during retirement.
Different Ways To Retire In Portugal From India
Retiring in Portugal from India presents a range of visa options tailored to diverse needs. Here are two prominent routes to retirement, along with additional visa types relevant to retirement in Portugal:
Golden Visa
The Portugal Golden Visa program allows retirees to secure Portuguese residency through qualifying investments in job creation, cultural heritage, or scientific research. It offers flexibility and numerous investment opportunities to meet your retirement goals.
D7 Visa
The D7 Visa, also known as the Passive Income Visa, is designed for retirees with regular passive income sources, such as pensions, rental income, dividends, or investments. This visa permits long-term residence and aligns perfectly with a peaceful retirement in Portugal.
Entrepreneur Visa
This visa is suitable for retirees interested in starting or investing in a business in Portugal. It requires a viable business plan and a commitment to job creation.
Investor Visa
The Investor Visa is an option for retirees willing to make significant investments in Portuguese businesses or job-creating projects. It can lead to residency and is suitable for those seeking active involvement in Portugal's economy.
Family Reunification Visa
This visa allows retirees with Portuguese or EU family members to reunite with their loved ones in Portugal. It's a suitable option for those prioritising family ties during their retirement years.
Retirement Income Visa
Some retirees may qualify for a visa based on their retirement income sources, even if they don't meet the D7 Visa's passive income criteria. This option can provide benefits to a broader range of retirees.
Portugal Retirement Visa Requirements For Indian Citizens
Retiring in Portugal from India requires meeting specific requirements to obtain the Portugal Retirement Visa. These requirements are in place to ensure that retirees have the means to support themselves during their stay and contribute positively to Portuguese society. Here's an in-depth look at the essential requirements:
Income
To be eligible for the Portugal Retirement Visa, Indian citizens must demonstrate a reliable source of regular 'passive' income. This can include pensions, rental income, dividends, or investments. The specific income threshold may vary based on the visa category and the number of family members included in the application.
Accommodation
Securing long-term residential accommodation in Portugal is a fundamental requirement. This ensures retirees have a stable and comfortable place to live during their stay. Proof of accommodation can typically be provided through a lease agreement or property ownership documents.
Health Insurance
Health insurance is a mandatory requirement for the Portugal Retirement Visa. Applicants must provide evidence of a valid health insurance policy or submit an affidavit stating their intent to purchase health insurance within 90 days of arriving in Portugal. This requirement ensures access to healthcare services during their stay.
Criminal Background Check
Obtaining a criminal background check certificate from the country of origin or residence is crucial. This certificate confirms that applicants have a clean criminal record and pose no security threat to Portugal. It's a standard procedure for visa applications and enhances the host country's safety and security.
Fiscal Number and Bank Account
Retirees are required to obtain a Portuguese fiscal number (Número de Identificação Fiscal or NIF) for tax purposes and open a personal bank account in Portugal. These steps facilitate financial transactions, tax compliance, and effective financial management during their retirement in Portugal.
Additional Documentation
The Portuguese Consulate may request additional documentation based on individual circumstances or changes in immigration regulations. These additional requirements can vary and may include proof of a genuine connection to Portugal, language proficiency, specific financial criteria, and, in some cases, documents related to the applicant's source of income.
Applicants need to stay informed about the latest documentation requirements and consult Total Law legal experts for specific details when applying for a Portugal Retirement Visa.
Costs Associated With The Portugal Retirement Visa Application
When applying for a Portugal Retirement Visa, there are several associated costs to consider:
Applicants are required to pay a fee of €90 at the Embassy or Consulate when applying for a national visa.
To process the residence permit application at the SEF (Immigration and Borders Service), an applicant needs to pay €83.
The residence permit itself carries a cost of €72.
Obtaining the Portugal D7 visa has a fee, which is approximately €100.
Upon arrival in Portugal, there is another fee, which is approximately €90, associated with obtaining the residence permit.
In addition to these fees, applicants should be aware of potential additional expenses, which can include:
Relocation costs if you are moving to Portugal.
Expenses related to renting or purchasing property in Portugal.
Professional fees may be payable if you seek legal or financial assistance.
It is highly recommended to have valid travel insurance that covers necessary medical expenses, emergency assistance, and repatriation.
While there is no specific age limit for the Portugal Retirement Visa program, applicants closer to retirement age may find it easier to meet the income requirements. Retirees over the age of 65 may also qualify for additional social security benefits in Portugal.
How To Apply For A Portugal Retirement Visa From India
Applying for a Portugal Retirement Visa from India involves a series of crucial steps. To ensure a smooth application process, follow these steps:
Gather the Required Documents
Start the application process by collecting all the necessary documents. These include:
A valid passport with at least six months of validity remaining.
A completed visa application form.
Recent passport-sized photographs that meet Schengen visa requirements.
Proof of income demonstrating financial stability during your retirement years. This can include pension statements, savings, or other legitimate sources of income.
Details of your accommodation in Portugal, which could be an apartment rental or proof of property ownership.
Valid health insurance coverage that includes necessary medical expenses, emergency assistance, and return home.
A clean criminal background check to demonstrate a clean legal record.
Obtaining a Portuguese fiscal number (NIF) is essential for various financial transactions.
Bank account information to demonstrate your financial readiness.
Apply for a D7 Visa and Attend an Interview
Submit your visa application and accompanying documents to the Portuguese Consulate or Embassy in India.
As part of the application process, schedule an interview. During this interview, you'll discuss your retirement plans and provide clear and honest answers regarding your financial stability and intent to retire in Portugal.
Arrange and Attend a Meeting with SEF
After receiving the D7 Visa, coordinate a meeting with the Immigration & Borders Service (SEF) in Portugal. SEF will offer further guidance and instructions related to your residence permit application.
During this meeting, be prepared to provide any additional documentation that SEF may request. You should also clarify any details related to your intended stay in Portugal.
Obtain the Special Visa
You will receive a special visa allowing up to two entries and a stay of up to four months. This visa serves as an interim measure while your residence permit is being processed, granting you entry into Portugal and temporary residence.
Apply for a Residence Permit
Within the four months provided by the special visa, submit your residence permit application at the local SEF office in Portugal.
Ensure that you have all the necessary documentation, including proof of accommodation, proof of financial stability, and valid health insurance coverage.
Be aware that the residence permit process may take several weeks to complete, so it's advisable to apply well in advance of the special visa's expiration.
Visa Processing Time Once Submitted
The processing times for different types of visas to Portugal can vary. Here are the estimated processing times for two common types of visas:
Portugal D7 Visa (Passive Income Visa):
It takes up to 60 days for the processing to be completed.
Four months are the validity period of the visa.
Portugal Golden Visa (Investment-Based Residency):
The processing time is approximately eight to ten months.
Golden Visas do not require you to reside in Portugal for most of the year.
Approval of Documents by The Portuguese Immigration Office:
This is the longest step in the process, which can take 4 to 6 months.
Validity Of The Portugal Retirement Visa
The Portugal Retirement Visa is initially valid for five years. You can also pursue Portuguese citizenship by applying for a passport after five years of holding the D7 visa.
Extensions and Renewals
The Portugal retirement visa can be renewed twice, each time for two years, allowing a maximum of five years.
Under the D7 visa, the first residence permit is typically valid for one year, with subsequent renewals for two-year periods.
Restrictions and Requirements
While holding the Portugal Retirement Visa, retirees have the flexibility to work or study in Portugal, although the primary purpose remains retirement.
Any significant changes in employment or educational status should be reported to Portuguese authorities to ensure compliance with immigration regulations.
Applicants must demonstrate proof of accommodation in Portugal and fulfil the requirement of spending over 183 consecutive days per calendar year in the country.
Retired individuals relocating from India need to show an annual income of €9,120 or savings of €13,680 for couples for each year they reside in Portugal.
Obtaining Permanent Residency Through The Retirement Visa
Yes, a Portugal Retirement Visa can lead to permanent residency in Portugal. After holding a valid residence permit for five consecutive years, retirees may become eligible to apply for permanent residency.
Eligibility for Permanent Residency and pathways
To qualify for permanent residency in Portugal through a retirement visa, you must satisfy these conditions:
Resided in Portugal for a minimum of five years under a temporary residence permit.
Demonstrated payment of income tax.
Maintained a clean criminal record.
Spent at least six months in Portugal each year.
To secure permanent residency, retirees must uphold their residence in Portugal for five years through the retirement visa program. Throughout this period, they must stick to the visa's criteria, encompassing financial stability and compliance with Portuguese immigration regulations.
Advantages of Permanent Residency
Acquiring permanent residency in Portugal delivers numerous benefits to retirees, including:
Access to social security benefits.
Availability of healthcare services.
Opportunities to work and reside in Portugal.
A pathway to potential Portuguese citizenship, enhancing long-term security and prospects.
Getting Portuguese Citizenship Through a Retirement Visa
Retirees can become eligible to apply for Portuguese citizenship after holding permanent residency for five years through the Portugal Retirement Visa program. This period of permanent residency is a crucial requirement for citizenship application.
Requirements and Steps to Apply
To apply for Portuguese citizenship, retirees must meet various requirements, including:
Demonstrating integration into Portuguese society.
Displaying language proficiency and strong ties to the country.
Maintaining a clean criminal record.
Meeting financial criteria and fulfilling other requirements stipulated by Portuguese authorities.
The process of applying for Portuguese citizenship typically encompasses the following steps:
Submission of an application.
Providing necessary documents.
Undergoing language proficiency tests.
Attending an interview.
How Can Total Law Help?
Total Law can provide invaluable assistance to retirees seeking a Portugal Retirement Visa. Our experienced legal experts specialise in immigration and visa matters. We offer comprehensive guidance, ensuring that you meet all requirements, assist with document preparation, and navigate the application process seamlessly.
Experience a stress-free journey to your retirement in Portugal with Total Law. Our dedicated team of legal experts specialises in Portugal Retirement Visa applications, providing comprehensive assistance every step of the way. Contact us now at +44 (0)333 305 9375 or use the online chat to get in touch with us.
Advice Package
Comprehensive immigration advice tailored to your circumstances and goals.
Application Package
Designed to make your visa application as smooth and stress-free as possible.

Fast Track Package
Premium application service that ensures your visa application is submitted to meet your deadline.
Appeal Package
Ensure you have the greatest chance of a successful appeal. We will represent you in any case.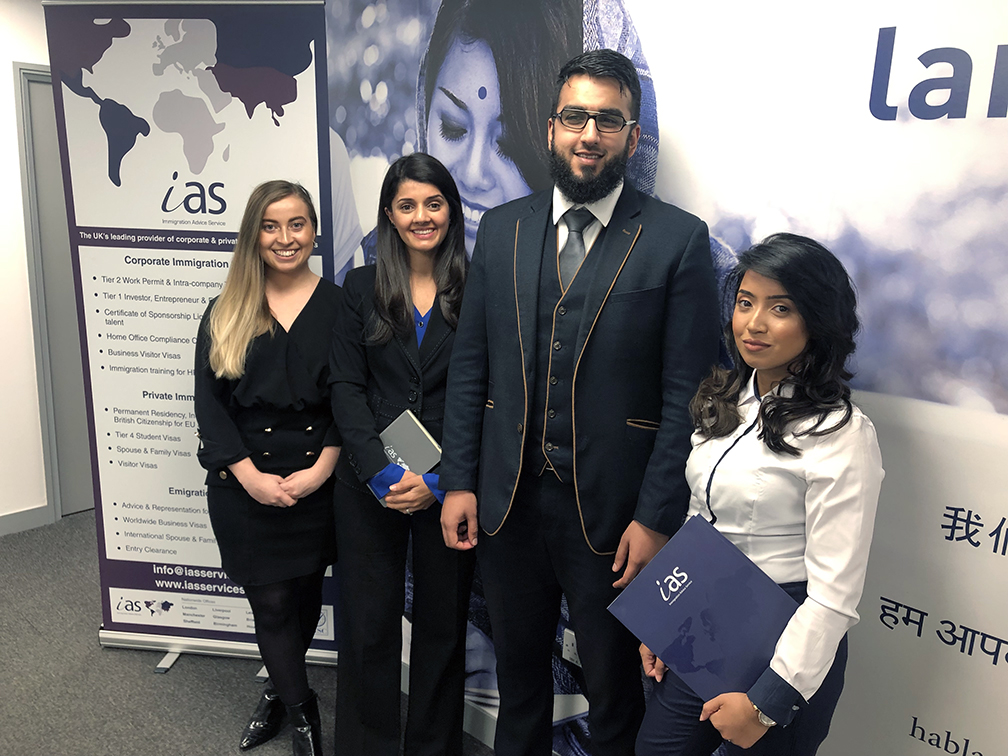 The Advice Package
During this untimed Advice Session with our professional immigration lawyers in London, you will receive our comprehensive advice, completely tailored to your needs and your situation.
Request the Advice Package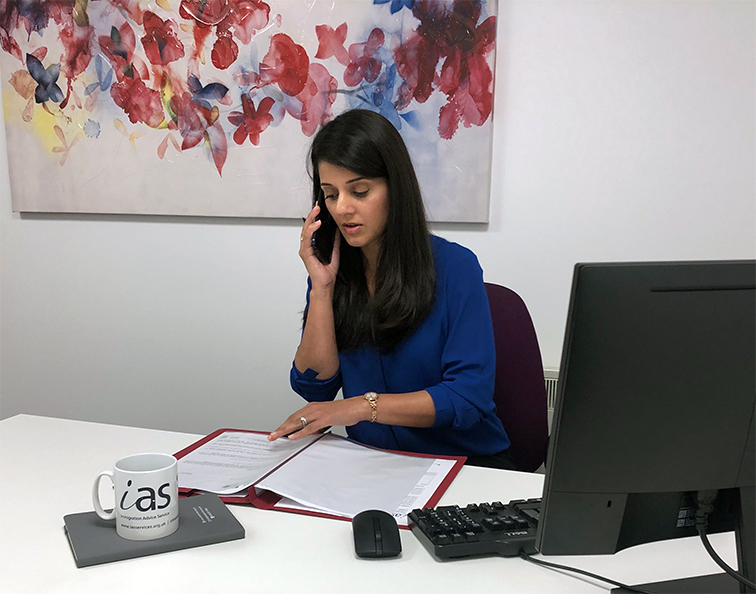 The Application Package
With our Application Package, your dedicated immigration lawyer will advise you on your application process and eligibility. Your caseworker will then complete and submit your forms to the Home Office on your behalf.
Request the Application Package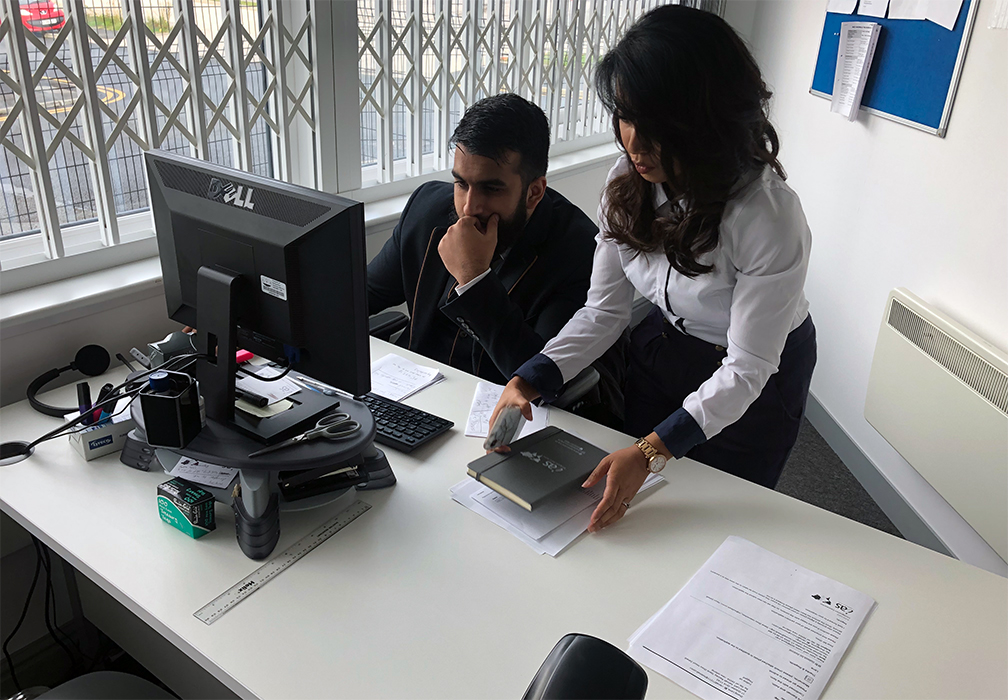 The Fast Track Package
Our Fast-Track Application Package is a premium service for those who need to submit their application in time with their deadlines. Your case will become a top priority for our lawyers and you will benefit from our highest-quality services.
Request the Fast Track Package
The Appeal Package
By choosing our Appeal Package, you can rely on our lawyers' legal knowledge and experience to ensure you have the highest chance of a successful appeal. We will also fully represent you in any hearings/tribunals.
Request the Appeal Package
Related pages for your continued reading.