Portugal Residence Permit
Indian citizens who want to move to Portugal temporarily can obtain a Portugal Residence Permit with the help of a Total Law solicitor.
Whether you're coming across this permit for the very first time or you're well-informed on the application process, an initial call with us could clarify exactly how you can apply for the Portugal Residence Permit.
Don't miss out on our expert advice. Call us on +44 (0)333 305 9375 for a unique insight into the Portgual Residence Permit for Indian nationals.
Overview of Portugal Residency
Indian nationals cannot move to Portugal without possessing a Residence Visa. This visa must be obtained before entry to Portugal, as any non-EU citizens without a Residence Visa will not be permitted to enter the country.
After obtaining a Residence Visa and staying in Portugal for the length of this visa, Indian citizens are then obligated to apply to the Portuguese Immigration and Border Service (SEF), requesting a one-year Portugal Temporary Residence Permit.
The type of Residence Permit required depends on the reasons for the Indian citizen's residence in Portugal, as well as various personal factors. Six types of Residence Permits are available in Portugal:
Special Residence Permits
Work Residence Permits
Study Residence Permits
Retirement Residence Permits
Family reunification Residence Permits
Investment Residence Permits
Indians who have lived in Portugal for at least five years as Residence Permit holders can apply for permanent residence (with the exception of Study Residence Permit holders). This allows non-Portuguese citizens to live, work and study in Portugal for at least ten years.
There is also the option to apply for Portuguese citizenship via the naturalisation route. Understanding the Portuguese language and being integrated into the community are essential requirements for citizenship.
"I'm very happy with the standard of training received on the OISC Level 1 course, i passed my exam. Thank you!"
"My application was approved and a huge weight has been lifted from our shoulders this year "
"We used this service for the spouse visa extension application to assure that all the information was valid and correct."
Portuguese Residency: Fees, Documents and Processing Time
Each Residence Permit comes with a €83 charge for application submission and a €72 charge for receiving the permit.
If Embassy fees are required, as they are for the Portugal Residence Visa, a further €90 is owed.
The documents required for each permit vary, but they all require the following as a standard:
Valid passport (or alternative travel document)
Two identical passport-style photographs (in colour with a blank background)
Proof of sufficient funds (except the Retirement Permit and Investment Permit)
Evidence of suitable accommodation arrangements
Permission for SEF to investigate Portuguese criminal record
Most Residence Permit applications from India are processed within 60 days. To avoid delays, we strongly recommend consulting an immigration professional, such as a Total Law solicitor. You can do this by calling +44 (0)333 305 9375 and enquiring about our Portugal immigration packages.
Types of Residence in Portugal
Residency Visa
The Portugal Residency Visa is a type of visa that allows Indian citizens to reside in Portugal for up to four months. Within this four months, it is vital that an application is submitted for a Residence Permit.
The Residency Visa is designed to allow individuals to access the Residence Permit, so it must not be used for any other reason.
The documents required for the Residency Visa (as well as the standard documents listed above) are:
Proof of Residence Permit application
Evidence of residence in India
Signature of legal representative (for minors or legally disabled people)
As well as submitting the above documents, all applicants must pay a fee of €90 (the Embassy fee) before the application can be finalised.
Special Residence
Certain individuals are eligible to apply for a Special Residence Permit in Portugal, which offers unique benefits compared to the standard Residence Permits.
This permit can be granted to people from India for the following reasons:
The applicant is a minor who was born in national territory to foreign Residence Permit holders
The applicant was born to Residence Permit holders and has remained in the national territory for the majority of their life from the age of 10 (they must now have reached the age of majority)
The birthplace of the applicant is in national territory, and the applicant has never left this area (or they have remained in Portgual since they were 10 years old)
The candidate has completed military service in the Portuguese Armed Forces
There is evidence of health conditions requiring prolonged medical care
There is no guarantee that applicants who meet the above criteria will be offered a Special Residence Permit. It is at the discretion of the SEF.
If an Indian candidate is approved for special residence, they must fill out an online application with SEF and include the following documents:
Extract from Indian criminal record
Signature of applicant (and their legal representative, if applicable)
Proof of military service in Portuguese Armed Forces (if applicable)
Work Residence
There are different types of Work Residence Permits for Indian nationals with an existing job offer in Portugal:
'Tech' Visa
Skilled Worker Visa
Self-Employment Work Visa
Cultural Activities Work Visa
Highly-Skilled Worker Visa
Teaching Work Visa
In order to obtain a Work Residence Permit, it is necessary to apply for a job that has been vacant and unfilled for at least one month. The prospective employer must then apply for the permit on behalf of the Indian candidate.
Work Residence Permits in Portugal last one full year, and they can be renewed for a further year by applying for an extension to SEF.
Each Work Residence Permit application must include:
Company's social security number
Company's tax statements
Candidate's details, including proof of a valid passport and accommodation
Evidence that the role was unfilled for at least 30 days before the job offer was made
Employment contract
The candidate must then apply for a Work Visa, attaching both the employment contract and the following supporting documents:
Evidence of health insurance
Indian criminal record
Completed visa application form
Proof of legal entry into Portugal (if already in Portugal)
Study Residence
Indian students with a place at a Portuguese educational institution are eligible to apply for a Study Residence Permit. They must provide the following documents in their application
Valid Residence Visa
Proof of acceptance into an educational institution
Evidence of tuition fee payment
Study Residence Permits last one year. People with this permit are entitled to renew the permit annually if they are still studying in Portugal. When a candidate finds a job in the country, they may be able to switch to a Work Residence Permit.
Study Residence Permit holders are not restricted to studying in Portugal. It is permitted to work for up to 20 hours a week in term time, and full-time when teaching is not taking place (e.g., in the summer).
Retirement Residence
This permit is for Indians of retirement age who wish to live in Portugal long-term after obtaining a Residence Visa. It is possible to renew this permit twice, and each time a period of two-years can be added to the validity. In total, candidates can add five years to their permit, which would then make them eligible for permanent residence.
The documents requested for Retirement Residence applications are:
Travel medical insurance
Bank documents from Portguese bank (stamped and authenticated by a Portuguese lawyer)
Document certifying retirement amount
National Application Form
Certificate from religious institution (if applicable)
Lease agreement
Proof of revenue from assets (if applicable)
Family Residence
When an Indian citizen obtains a Portuguese Residence Permit, they are entitled to invite family members to join them in Portugal. For people with a Student Permit (or people undertaking voluntary service/unpaid traineeships), it is permitted to apply for a spouse or children to come to Portugal.
For all other individuals, the following relatives may be invited:
First-degree family members who are dependent on the candidate
Children under the care of the applicant
School-age dependent children who have been accepted into a Portuguese educational institution
Married or registered partners
Minor siblings of whom the candidate has legal custody
Minor children (including adopted children)
Before a loved one can be welcomed into Portugal, the first applicant must locate the following documents and include them in the application:
Evidence of genuine family relationships
Extract from Indian judicial record (only for over-16s)
Proof of entitlement to Family Reunification given to the Residence Permit holder
Authenticated copies of the relatives' identification documents
Investment Residence (Golden Visa)
The Investment Residence Permit is commonly known as the Golden Visa Scheme. It is a way for individuals to qualify for Portuguese residence through investment.
The minimum investment required for the Golden Visa is €280,000. This can be achieved through:
Company investment
Fund subscription
Donation
It is also currently possible to qualify for the Golden Visa via capital transfer and real estate acquisition. However, this is expected to change very soon.
The following documents must be provided by Investment Residence applicants:
Health insurance confirmation
Printed payment receipt from ARI portal
Indian criminal records (or certificate confirming the absence of a criminal record)
Sworn Statement to maintain investment for at least five years
Proof of deposit from the bank (if there has been a capital transfer of at least €1 million, a creation of ten or more new jobs, or an investment in the arts/research)
Declaration of investment (from a scientific research institution or the Portuguese Strategy, Planning and Cultural Assessment Office)
Proof that property investment is in a regeneration area (if applicable)
Proof of assets being transferred to a Portuguese financial institution, Acquired Property Deed, and Land Register Certificate (for individuals who have purchased real estate property)
Employment contracts and extracts from the register of companies (if ten or more jobs have been created)
Unlike other Residence Permits, the Golden Visa does not come with a requirement of residing in Portugal the majority of the time. Indian visa holders are only expected to spend at least seven days per year (on average) in the country.
Permanent Residence
People who have been living in Portugal for five continuous years may apply for Portugal Permanent Residence.
This allows non-Portuguese citizens to enjoy the benefits of residing in Portugal for 10 years, without needing to renew the permit in this time. Unlike Portuguese citizenship, this permit does not allow people to vote, obtain a Portuguese passport, or hold public office in Portugal.
A range of supporting documents must be submitted as part of the Permanent Residence application. These are:
Proof of compliance of tax and social security obligations
Supporting evidence of basic knowledge of Portuguese (certificate of eligibility from a Portuguese teaching establishment, certificate of completion of an IEFP course or another legally-recognised course, certificate of Basic Portuguese from a CAPLE, or certificate of the Course on Portuguese as a Host Language with a level of A2 or higher)
Benefits of Obtaining Portuguese Permanent Residency
Obtaining permanent residency as an Indian citizen comes with  business and travel benefits. As well as being able to work freely in Portugal, anyone with residence can travel and trade in the Schengen area without applying for a visa.
The safety that comes with having permanent residency in Portugal is invaluable. As well as having access to the high-quality healthcare system, Servico Nacional de Saúde (SNS), permanent residence holders get unemployment benefits in the event that they lose their job.
Being able to bring family members to Portugal is another reason permanent residency is highly desirable. For Indian citizens who wish to reunite their entire family in Portgual, permanent residence is an obvious solution.
Without the Permanent Residence Permit, many Indian citizens would struggle to get Portuguese citizenship. This permit helps people to build a case for becoming naturalised citizens, and eventually having the same rights as someone who was born in Portugal.
Eligibility for Permanent Residence in Portugal
The eligibility requirements for each Residence Permit vary, so it is vital for candidates to be acquainted with the relevant criteria for their application. To get specific information about eligibility, contact Total Law on +44 (0)333 305 9375.
No matter which Residence Permit an Indian national has obtained, they must reside in Portugal for a minimum of five years before they can apply for Permanent Residence. In this time, they must have been in possession of a Portuguese Registration Certificate.
Application Process for Permanent Residence in Portugal
The first stage of the application process is to submit an application for a Portuguese Residency Visa with a Portuguese Embassy or Consulate in India. This costs €90.
Most Indian applicants will apply to the Embassy of Portugal in New Delhi through VFS Global. However, there are also Consulates in Goa, Kolkata, and Chennai.
An interview will be arranged for document viewing and candidate questioning. After the interview, if the visa has been approved, it will be inserted into your passport, along with an application date.
Individuals who have completed this step must travel to Portugal and register for social security at the Portuguese Social Security Office as soon as possible.
Then, the candidate must apply for the appropriate Residence Permit within four months. An application fee of €72 and a processing fee of €83 will be charged as part of application submission. An interview will be conducted by SEF, and the appointment will involve processing documents and taking biometric data.
How Can Total Law Help?
Portugal Residence Permits are hugely varied. It can be tricky to figure out which permit is right for you and how the application process works for each one.
Our immigration lawyers would be thrilled to guide you through the process of applying for a suitable Portugal Residence Permit. With full training in Portuguese immigration, they are full of wisdom and expertise that they would love to share with you.
Contact Total Law on +44 (0)333 305 9375 to find out more about getting a Portugal Residence Permit from India.
Advice Package
Comprehensive immigration advice tailored to your circumstances and goals.
Application Package
Designed to make your visa application as smooth and stress-free as possible.

Fast Track Package
Premium application service that ensures your visa application is submitted to meet your deadline.
Appeal Package
Ensure you have the greatest chance of a successful appeal. We will represent you in any case.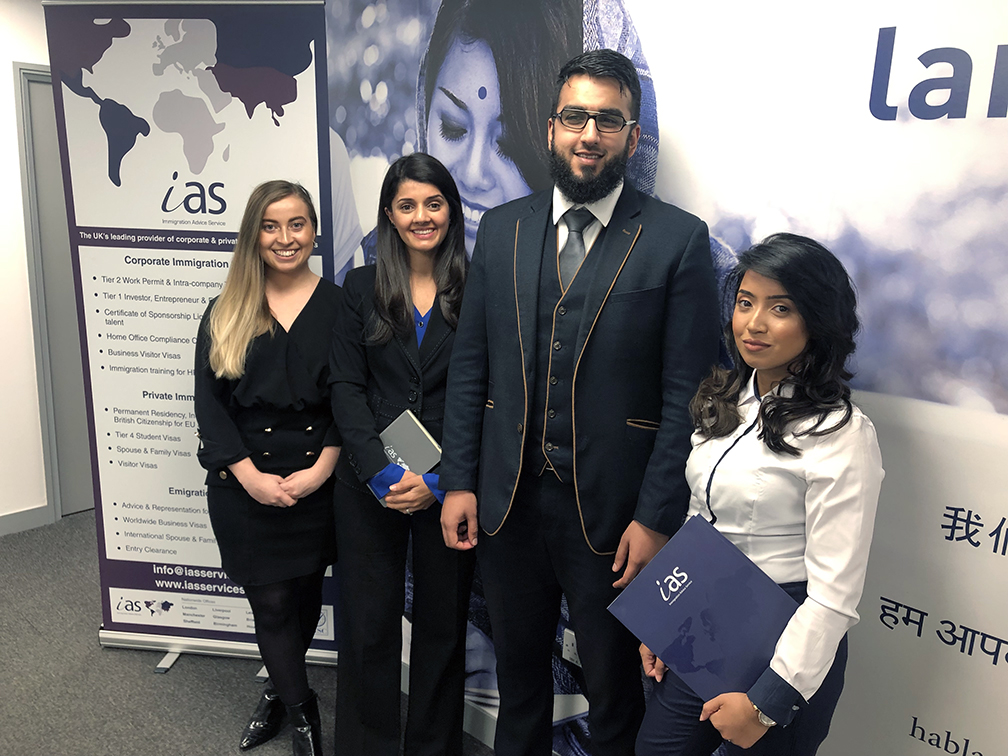 The Advice Package
During this untimed Advice Session with our professional immigration lawyers in London, you will receive our comprehensive advice, completely tailored to your needs and your situation.
Request the Advice Package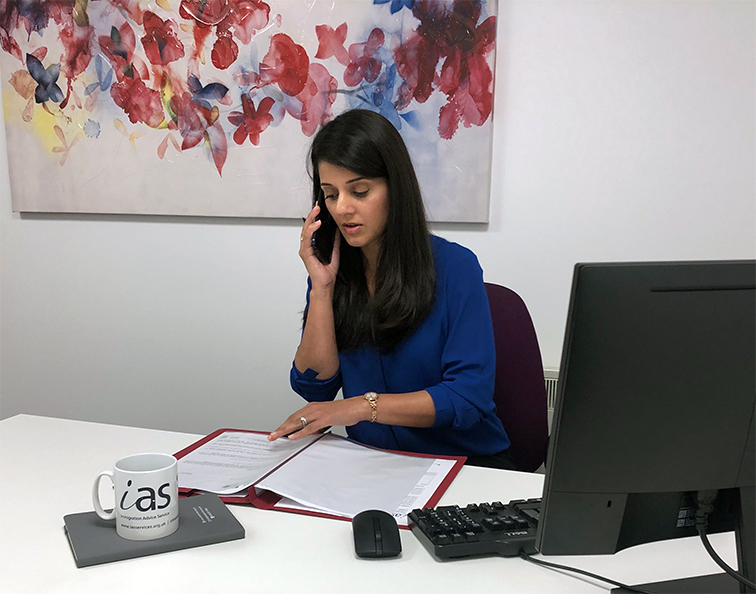 The Application Package
With our Application Package, your dedicated immigration lawyer will advise you on your application process and eligibility. Your caseworker will then complete and submit your forms to the Home Office on your behalf.
Request the Application Package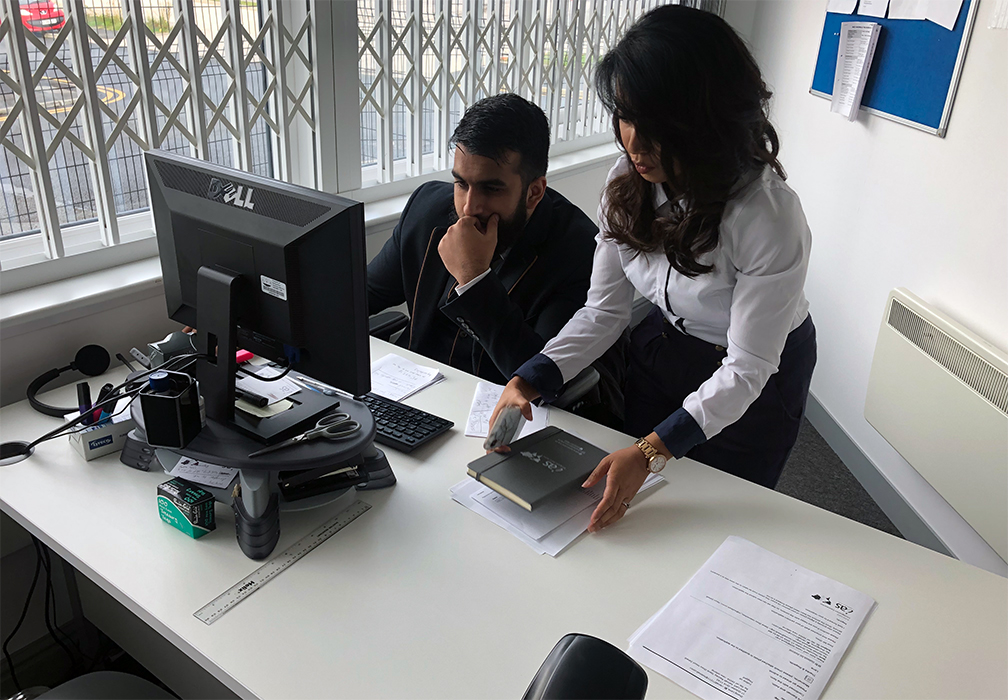 The Fast Track Package
Our Fast-Track Application Package is a premium service for those who need to submit their application in time with their deadlines. Your case will become a top priority for our lawyers and you will benefit from our highest-quality services.
Request the Fast Track Package
The Appeal Package
By choosing our Appeal Package, you can rely on our lawyers' legal knowledge and experience to ensure you have the highest chance of a successful appeal. We will also fully represent you in any hearings/tribunals.
Request the Appeal Package
Related pages for your continued reading.
The Residence Visa was only ever supposed to lead to the Residence Permit. This is the only purpose it serves. If you aren't interested in the Residence Permit, you can enter Portugal temporarily by applying for a Temporary Stay Visa.
This visa allows residence of less than a year, and you would be entitled to leave Portugal during this time.
No, a Residence Permit does not allow you to travel to the UK. As an Indian citizen, you would still need a valid passport and a visa to do this. If you become a Portuguese citizen, you will be able to visit the UK without applying for a visa.
No, travel costs are not included in the fee, and this is the case for the majority of immigration routes. Appliants are expected to arrange their own travel. As you will already be in Portugal at the time of application, you do not need to travel to apply for the permit.