Portugal Study Visa from India
A Portugal Study Visa is a popular visa for Indian students interested in attending a study programme or course at one of the Portuguese educational institutions.
For more information about the Portugal Study Visa from India and how to apply, reach out to Total Law immigration advisers today by calling +44 (0)333 305 9375 or contact one of our lawyers online.
Do Indian Citizens Need a Visa to Study in Portugal?
Yes. If you're an Indian citizen, you need a visa to study in Portugal.
If your study course is shorter than 3 months, you must apply for a Portugal Schengen Visa (short-stay student visa), which allows you to travel to Portugal and between all Schengen nations for up to 3 months.
If you have been accepted into a Portuguese higher education course that lasts longer than 3 months and up to 1 year, you will need a temporary-stay type of Portugal Study Visa.
For studies that last longer than 1 year, you will need to apply for a Residence Visa (long-stay student visa) and a Residence Permit.
"I'm very happy with the standard of training received on the OISC Level 1 course, i passed my exam. Thank you!"
"My application was approved and a huge weight has been lifted from our shoulders this year "
"We used this service for the spouse visa extension application to assure that all the information was valid and correct."
Portugal Study Visa Requirements for Indian Citizens
There are various eligibility criteria that Indian citizens have to meet when applying for a Student Visa to Portugal. You must meet all of the following requirements:
Be accepted into a recognised educational institution in Portugal and prove it by submitting your acceptance letter
Hold a valid passport – must expire at least three months after your return home and have at least one blank visa page.
Have two recent passport photos – according to Portugal picture guidelines
Proof that you have paid the visa application fee
Documents proving that you meet the financial requirements for a Portugal Study Visa
Once you arrive in Portugal, you must get the health insurance required for your stay
A booked flight ticket
Proof of travel insurance must cover the whole trip from India to Portugal and back to India.
Police clearance certificate – issued by the regional Police Department in India or the court.
Evidence of accommodation in Portugal, such as accommodation from your university.
How to Apply for a Portugal Study Visa from India
Before you start your visa application process, you must obtain a letter of acceptance from the Portuguese university you have been enrolled with. The length of your study course will determine the length of the Study Visa you should apply for.
Once you have your acceptance letter, you should contact your nearest Portuguese Embassy or consulate in India to schedule an appointment and begin your visa application. You should do this no more than 6 months and no less than 15 days before your trip.
If you're applying at the Embassy, you must compile and remember to bring all the documents required for the Study Visa. These documents are necessary to prove that you meet the eligibility criteria.
When you complete your application form and submit all the supporting documents, your visa will be processed by the Portuguese Embassy, consulate or approved facility, depending on where you've scheduled the appointment.
What Documents are Required for the Portugal Study Visa?
To apply for the Portugal Study Visa, you will need to provide the following supporting documents:
Your completed visa application form
Two recent passport photographs
Valid passport with a minimum of two blank pages for the visa stamp
If you have an old passport, you must also submit it to be able to get the visa stamp
Letter of acceptance from the college or university
Proof of health insurance for your stay
Evidence that you have somewhere to stay while you study in Portugal
Bank statements to demonstrate that you have sufficient finances to support yourself during your stay
Evidence showing that you will return to India after completing your study – return ticket and strong ties to India, such as photos showing a genuine connection to family and friends.
One of the essential yet most complicated stages of the Portuguese Student Visa is compiling all the supporting documents required for the visa application. Contact Total Law today to receive reliable information and assistance for your case. Call +44 (0)333 305 9375 or speak to one of Total Law's advisers online to find out how we can help you.
Visa Interview for a Portugal Student Visa
Overview
After you submit your visa application, the Portuguese Embassy will contact you and schedule the visa interview for you to attend. The visa interview will take place at the Portuguese Embassy or consulate nearest to you.
The purpose of the visa interview is to review your application and ensure no information is missing. This will determine whether your visa application is going to be successful.
In India, there is an Embassy of Portugal in New Delhi and a Portuguese Consulate in Goa. However, there are also additional visa application facilities that have been approved to process Portuguese visa applications. These are called External Service Provider VFS, and they are located in the cities of Ahmedabad, Bengaluru, Chandigarh, Chennai, Jalandhar, Mumbai and Kolkata.
What are the Interview Questions for Portugal Student Visa?
During your visa interview, you will be asked various questions regarding your trip to Portugal and your personal or educational background. The questions you might be asked will be similar to the following:
What's the purpose of your trip?
What's your educational background?
Why did you pick this study course/university?
What are your plans after your studies?
Processing Times for a Portuguese Student Visa
After the visa interview, your application will enter the processing stage. Usually, the processing time takes up to 30 days; however, if there are any delays or exceptional cases, the visa processing time might take up to 60 days. Therefore, it is recommended to apply well in advance to allow for any delays.
How Much Does the Portugal Student Visa Cost?
Overview
The cost of the Student Visa for Portugal will depend on such factors as your age, the duration of your stay in Portugal, and whether you're applying as a student, scientific researcher, diplomat and so on.
You will be required to submit your bank statement from the last 6 months to demonstrate that you have enough funds to cover your visa fees and support yourself during your stay in Portugal. The amount of funds you will need will depend on the duration of your stay.
You can apply for the Portugal Student Visa for free if you are:
A diplomat
A pupil or student accompanying teachers during a school trip
Scientific researcher
Representative of a non-profit organisation participating in conferences or other events organised by a non-profit organisation (in this case, you must be under the age of 25)
Otherwise, the visa fees can be categorised into the following types:
Portuguese Short-Stay Student Visa Cost
The cost of the Portuguese short-stay student visa (up to 90 days) is €80 for adults and children over the age of 12. Children aged 6-12 pay €40.
Portuguese Temporary-Stay Student Visa Cost
If your stay in Portugal lasts between 3 and 12 months, you will need to pay €75 for your visa application. Additionally, you will be required to pay €90 for the Temporary Residence Permit, which you will need to apply for once you are in Portugal.
Long-Stay Portuguese Student Visa Cost
This is also known as the Portuguese Residence Visa and is valid for longer than 12 months. This type of Portugal Student Visa costs €90, while the Long-Term Residence Permit costs €108.
What Funds Are Required for a Portugal Student Visa?
You must submit your bank statement from the last 6 months to demonstrate that you have enough funds to cover your visa fees and support yourself during your stay in Portugal. The amount of money you will need will depend on the duration of your stay; therefore, there is no exact amount of funds you are required to have.
However, generally, you should be able to show that you have at least €6000 in your bank account as proof of funds and to support yourself while studying.
When does a Portugal Student Visa Expiry?
The Portugal Study Visa will be valid for the duration of the study course you have been accepted for; this can be for up to 5 years. Shorter stay visas can be extended.
For example, if the initial duration of your study course is 12 months, you will be required to apply for a Temporary-Stay Student Visa and then extend it if you choose to continue with your course.
Can I Bring Family Members With Me On a Student Visa?
Student Visas for Portugal allow you to bring your family members on a Family Visa to stay with you during your studies. However, there are certain requirements that you and your family members must meet to be eligible for a Portuguese Family Visa.
You can bring the following types of family members to join you on a Portuguese Student Visa:
Spouse or partner
Children under the age of 21 (including adopted children)
Dependent Children over the age of 21 – They have to be unmarried and study at a school in Portugal or be dependent on you as a result of an illness or disability
Dependent parents over the age of 65
Minor siblings under the age of 21 if they are dependent on you and under your guardianship
Your family members can apply for a Family Visa to travel to Portugal at the same time as you apply for your Student Visa. If they join you after you have already entered Portugal, they will need to apply for a Reunification Visa for Portugal.
Any dependents who have come with you to Portugal or joined you on a Reunification Visa are generally permitted to stay in Portugal for the same length of time as you.
They will also have the same rights as you while they stay in Portugal, such as the right to work or study, attend primary and secondary school, and access Portugal's healthcare and social security systems.
Is it Possible To Stay in Portugal After My Studies Have Been Completed?
It is possible to stay in Portugal after your studies have finished only if you have a job offer requiring you to stay. If you find a job while you study, you must apply to switch your study visa to a work visa before your student visa expires. It will be refused if you submit your application less than 30 days before your student visa expires. In this case, you will have to return to India and apply for a work visa from there.
To apply for a Portugal Work Visa, you must also ensure that both you and your employer meet the eligibility criteria specific to the work visa. This means that you must have a job offer from an employer in Portugal. Your employer must then apply for a Work Permit on your behalf. Once you have a Work Permit, you can apply for a Work Visa.
If you are considering what your next step is after studying in Portugal then reach out to Total Law so that we can provide you with details on visa options available to you.
Can a Student Visa Lead to Permanent Residency in Portugal?
When you're on a Study Visa in Portugal, you must apply for a Temporary-Residence Permit or a Long Term-Residence Permit, and you would need to renew it every year.
To qualify for a Permanent Residency, however, you must obtain a job offer and switch to a Work Visa. After working for 5 years on a Temporary Residence Permit, you can apply for Permanent Residency.
Can I Work on a Portugal Study Visa?
Once you receive your residence permit for your stay in Portugal, you can work on your Study Visa. You have the right to work up to 20 hours per week during the semester. During the semester breaks and holidays, you are allowed to study full-time.
You are not allowed to work if you are on a short-stay Student Visa (up to 90 days).
Please note that if you work to support your studies, you may be required to pay income tax and social security, depending on how much you earn.
Additionally, if a scholarship or grant funds you, you must check the terms and conditions to see if you are permitted to work.
How Can Total Law Help?
Portugal is one of the most popular destinations for Indian students looking to study abroad. However, the Portugal Student Visa application process can be long and complicated, taking away from the excitement of studying abroad.
If you are an Indian citizen and have been admitted to one of the Portuguese study programmes, Total Law can help you make the visa application process hassle-free.
Total Law advisers are experienced and understanding and can provide you with the right legal advice for your specific case. Our team ensures that visa applicants are assisted throughout the application process and provided with any questions they might have regarding their Portuguese Study Visa. We can work with you to assemble any documents you will need for your Study Visa for Portugal and ensure the highest chances of a successful visa approval.
To find out how we can help you with your Student Visa for Portugal and receive more information, call Total Law on +44 (0)333 305 9375 or contact us online.
Advice Package
Comprehensive immigration advice tailored to your circumstances and goals.
Application Package
Designed to make your visa application as smooth and stress-free as possible.

Fast Track Package
Premium application service that ensures your visa application is submitted to meet your deadline.
Appeal Package
Ensure you have the greatest chance of a successful appeal. We will represent you in any case.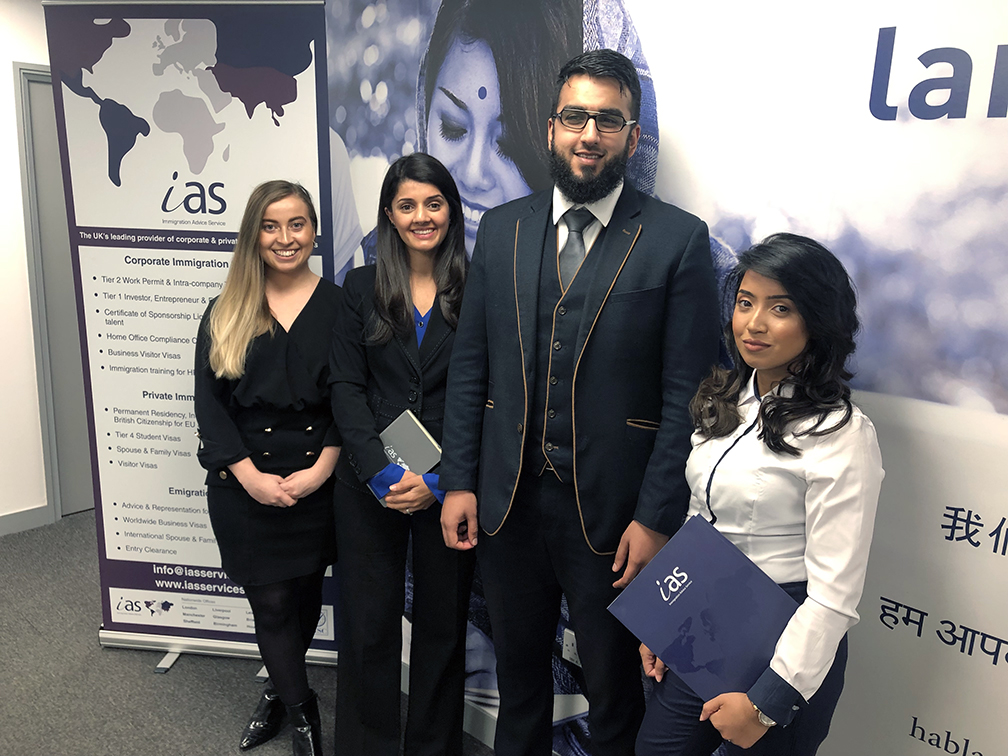 The Advice Package
During this untimed Advice Session with our professional immigration lawyers in London, you will receive our comprehensive advice, completely tailored to your needs and your situation.
Request the Advice Package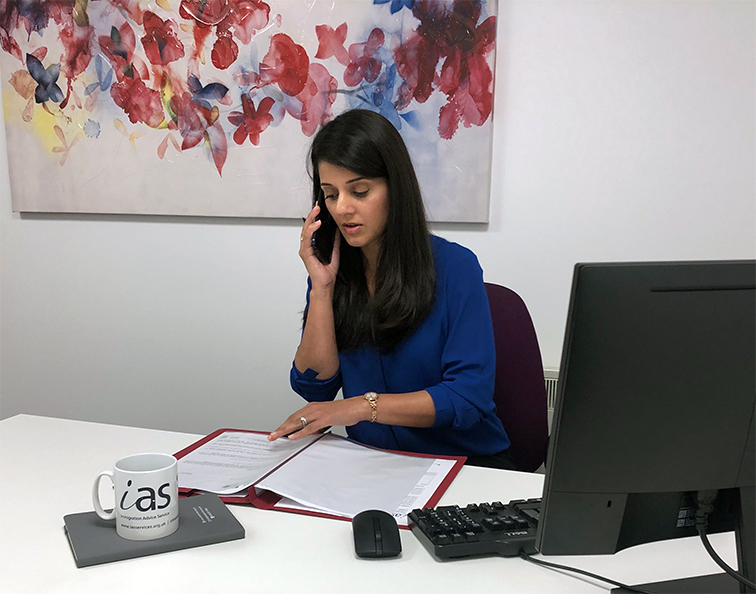 The Application Package
With our Application Package, your dedicated immigration lawyer will advise you on your application process and eligibility. Your caseworker will then complete and submit your forms to the Home Office on your behalf.
Request the Application Package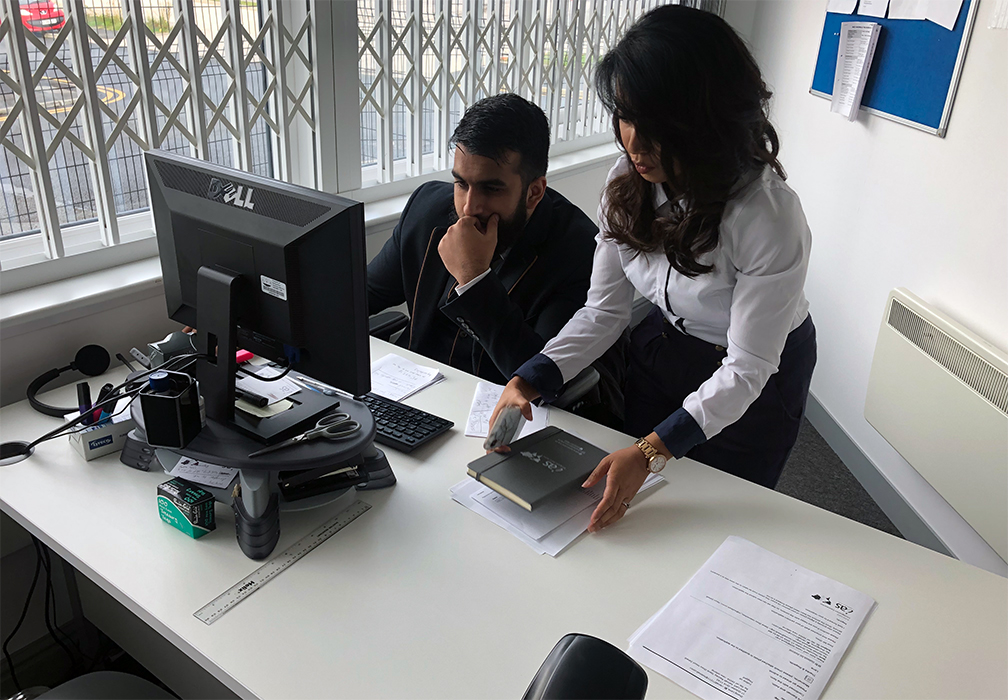 The Fast Track Package
Our Fast-Track Application Package is a premium service for those who need to submit their application in time with their deadlines. Your case will become a top priority for our lawyers and you will benefit from our highest-quality services.
Request the Fast Track Package
The Appeal Package
By choosing our Appeal Package, you can rely on our lawyers' legal knowledge and experience to ensure you have the highest chance of a successful appeal. We will also fully represent you in any hearings/tribunals.
Request the Appeal Package
Related pages for your continued reading.
You are not required to meet any language requirements to have your Study Visa for Portugal approved.
However, you will be required to pass English language tests for English-taught courses and programmes in Portugal. The following are the accepted English language tests:
IELTS
TOEFL iBT
C1 Advanced
There are various scholarships for Indian students studying in Portugal, for example, Erasmus+, Fulbright-Nehru Fellowship, Camões Institute Scholarship and more.
Yes, you can apply for a Portugal Study Visa online through the E-VISA service at the Portuguese Ministry of Foreign Affairs website.