Portugal Visit Visas for Canadians
With its pleasant year-round climate, diverse landscape and rich culture, many Canadians are drawn to Portugal. However, from 2024, you will need an ETIAS (Electronic Travel Information System) visa to visit the country on a short-term basis.
If you're considering visiting Portugal as a tourist, for business purposes, or to visit family and friends, and you would like to learn more about the new European travel authorization, then call our experienced legal advisors at Total Law on +1 844 290 6312.
Do Canadians Need a Visa To Enter Portugal?
As Portugal is a country within the Schengen area, Canadian passport holders do not currently need a visa to enter Portugal, if they are visiting the country for up to 90 days.
However, as of 2024, Canadians will need to register with the visa waiver Electronic Travel Information and Authorisation System (ETIAS) to access visa-free travel for tourism, business or transit purposes.
Anyone entering Portugal for a short-term stay for reasons other than those permitted by ETIAS may want to get individual immigration advice before arranging travel.
Citizens from Canada will only be required to apply for a visa to travel to Portugal if they:
Fail to meet the requirements to enter Portugal from Canada with ETIAS
Intend to stay in Portugal for longer than 90 days per 180-day period
Are visiting Portugal for reasons other than tourism, visiting a family member, business, transit, or medical treatment
"I'm very happy with the standard of training received on the OISC Level 1 course, i passed my exam. Thank you!"
"My application was approved and a huge weight has been lifted from our shoulders this year "
"We used this service for the spouse visa extension application to assure that all the information was valid and correct."
What is ETIAS For Canadian Citizens?
ETIAS is a visa waiver similar to the American ESTA which was introduced to tighten security in Europe and improve foreign affairs. It enables non-European passport holders to visit Europe for a short-term stay without the need for a visa.
Canadians can obtain an ETIAS visa waiver for Portugal by filling in an online visa waiver application form.  The application must be made at least 96 hours before travel to a Schengen country, and is valid for 3 years or until the date your passport expires (whichever date comes first).
The passport you use to apply for ETIAS must be the same passport you use to enter Portugal. Most applicants will receive ETIAS travel authorization quickly, however, it may take up to 30 days.
To apply you must:
Have a Canadian passport that has been valid for a minimum of 3 months beyond the planned date of departure from Portugal and the Schengen Area
Pay the ETIAS Portugal fee
Provide travel information, including date of arrival
Have a current email address, to which ETIAS authorization will be sent
If you're looking for step-by-step assistance to guide you through the ETIAS application process, then call our dedicated team at Total Law on +1 844 290 6312, or contact us online.
Applying for ETIAS as a Canadian
You do not need to visit a Portuguese embassy or Portuguese consulate to register for ETIAS as the application is done online. Once you have received the ETIAS Visa waiver, you will be able to visit Portugal from Canada by showing the ETIAS and your passport to border authorities.
To complete thel application, you will need to provide a variety of information including:
Your full name
Current occupation
Education
Country of origin
Date of birth
Nationality
The type, number, and country of issue of your travel document
Email address and phone number
You will also need to answer a number of questions, such as:
Whether you have been convicted of any criminal offence over the past 10 years, or of terrorist offence over the past 20 years. If yes, when and in which country?
Over the past 10 years, have you stayed in a specific war or conflict zone, and what are the reasons for your stay?
If you have been the subject of any decision that required you to leave the territory of a Member State
Every applicant must submit a declaration stating that the statements and data you have provided are correct and legitimate. The cost of the ETIAS is €7.
Once your application has been submitted and approved, you will receive the ETIAS Portugal via email.
When Does a Canadian Citizen Need a Visa for Portugal?
There are 4 main types of visas in Portugal: Schengen Visa, Temporary Stay Visa, Long Stay National Visa, and Job Seeker Visa. In circumstances when you need to transit through more than one airport within the Schengen Area, a Portugal airport transit visa may also be required.
Schengen Visa (Short Stay Visa)
A Schengen Visa, or Short Stay Visa, enables you to stay in Portugal and any of the other 26 European Schengen countries for a maximum of 90 days. This type of visa is ideal for individuals who are travelling for leisure or visiting friends and family.
The requirements for a Schengen Visa are:
Completed Schengen Visa application form
Two passport photos
Valid passport that is no older than 10 years, with an expiry date of at least 3 months beyond the date that you are planning to leave Portugal
Copies of previous visas
Proof of accommodation
A personal cover letter explaining why you are applying to visit Portugal, how long you intend to stay, the date of your departure, and other information.
Proof of civil status; such as a marriage certificate, birth certificate of children, death certificate of spouse, etc.
A Schengen Visa costs €80 for adults and €40 for children aged 6-12, with a processing tie of 15 days.
Temporary Stay Visa
A temporary stay visa allows you to visit Portugal for longer than 90 days and is valid for up to one year. It enables the visa holder multiple entries, and the freedom to enter Portugal whenever they wish.
The process of application for a Temporary-Stay Visa to Portugal includes the following steps:
Complete the application form.
Collect the statutory Portugal visa requirements. Make sure you understand the criteria the required documents must meet to be valid, as set by the Portuguese embassy/consulate in Canada.
Attend a visa interview. Depending on the country in which you reside, you may have to schedule this interview online or in person at the Canadian embassy/consulate.
The application for a Temporary Stay Visa takes around 2 weeks to process, with an application fee of €75.
Long Stay National Visa (Residence Visa)
A Portuguese residency visa, or long stay Portuguese national visa, enables foreign nationals to remain in Portugal for more than a year at a time. It is ideal for those who plan to live in Portugal permanently.
To be considered for this route, you must be able to provide evidence of your financial status, such as bank statements (dated from no more than 31 days before the date your application was made), a scholarship letter, or documentation from a sponsor.
The National Visa is typically single-entry and valid for a short time, however, under some circumstances, travellers can apply for a multi-entry National Visa.
For example, in cases where the visa applicant is;
Enrolled in an international educational program for up to 1 year, demonstrated through an official document
Applying for pedagogical work at a higher research or academic centre
Professional who is visiting Europe due to their excellence in fields such as sports, arts, or any other profession related to sharing expertise
Required to remain in the country due to an emergency that prevents them from returning to Canada
Applicants alsol need to provide the following required documents for a Portuguese Residency Visa:
Valid passport or valid photo ID
Two passport photos
Proof of medical insurance
Access to any criminal records by the Portugal immigration authorities
Proof of accommodation
Evidence that you will be financially self-sufficient (Single applicants must ensure they have a minimum of €7,000 in their bank account)
The Long Stay Visa takes an average of 60 days to process and an application fee of €90.
Job Seeker Visa
A Portugal Job Seeker Visa is a single-entry visa that enables foreign visitors looking for a job abroad to stay in Portugal for 120 days. The Job Seeker Visa can be extended for another 60 days.
To apply you will need to provide the following :
Passport or other travel document, valid for 3 months after the date of return.
2 recent passport photos
Proof of regular status, if you are of a nationality other than that of the country where you are applying for a visa, valid beyond the date of expiry of the visa you are applying for
Criminal record certificate, issued by the competent authority of Canada (except for applicants under sixteen), with the Hague Apostille (If applicable) or legalised
Valid travel insurance, covering necessary medical expenses, and including urgent medical assistance and possible repatriation
Copy of return transport title
Proof of financial status equivalent to a minimum of three monthly minimum salaries (€750 x 3 = €2,250)
It takes up to 60 days to process a Job Seeker Visa, with an application fee between €75 to €80.
Airport Transit Visa
An Airport Transit Visa may be required if you are travelling to a non EU/EEA country, and you need to change flights at a Portuguese airport. To apply, you will need to provide the following:
Return flight ticket
Schengen Visa issued by Portugal
Valid passport (must have an expiration date beyond 3 months after your trip)
2 recent passport-style photographs
Travel health insurance, with a minimum coverage of over €30,000, that covers all Schengen regions
The application fee for a Transit Visa is €80 for adults, €40 for children between the ages of 6 and 12, and free for younger children. It takes approximately 10 days to process, and is usually valid for 90 days per 6-month period. It is recommended to apply 15 days before your planned trip.
How Can Total Law Help?
If you wish to apply for any of the visas mentioned above, contact Total Law and speak to a legal advisor, at +1 844 290 6312, or get in touch with our legal team online.
Our specialist immigration lawyers have decades of experience in the field and will be able to guide you step-by-step on all matters regarding Schengen Visa requirements, the Portuguese Ministry, local laws, and Schengen country codes for non-EU citizens.
Advice Package
Comprehensive immigration advice tailored to your circumstances and goals.
Application Package
Designed to make your visa application as smooth and stress-free as possible.

Fast Track Package
Premium application service that ensures your visa application is submitted to meet your deadline.
Appeal Package
Ensure you have the greatest chance of a successful appeal. We will represent you in any case.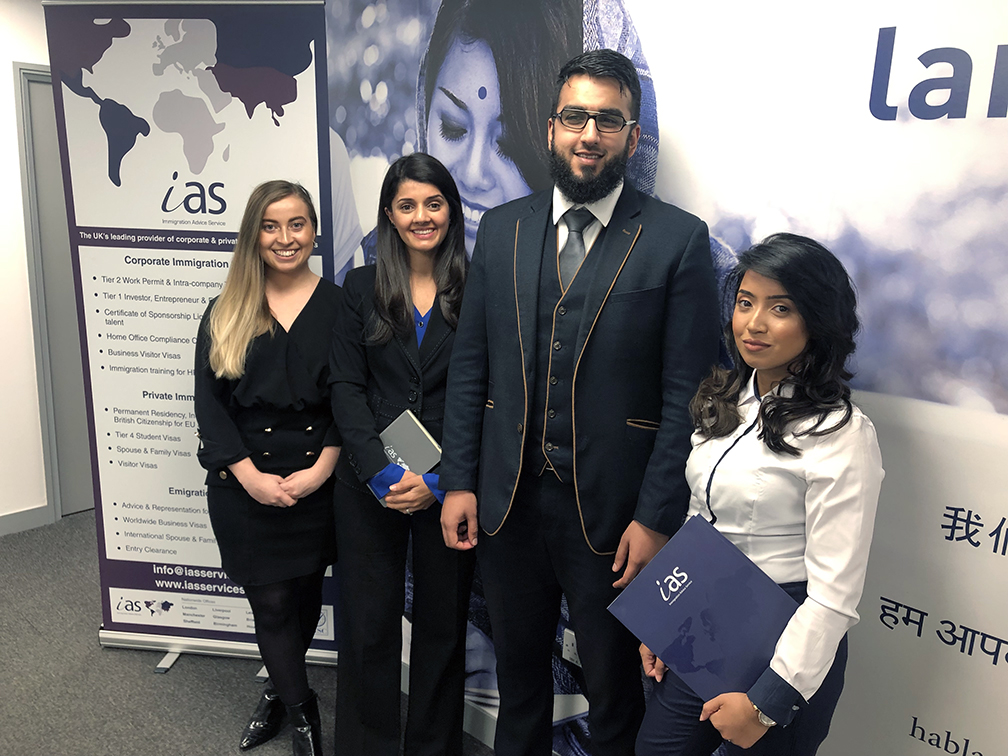 The Advice Package
During this untimed Advice Session with our professional immigration lawyers in London, you will receive our comprehensive advice, completely tailored to your needs and your situation.
Request the Advice Package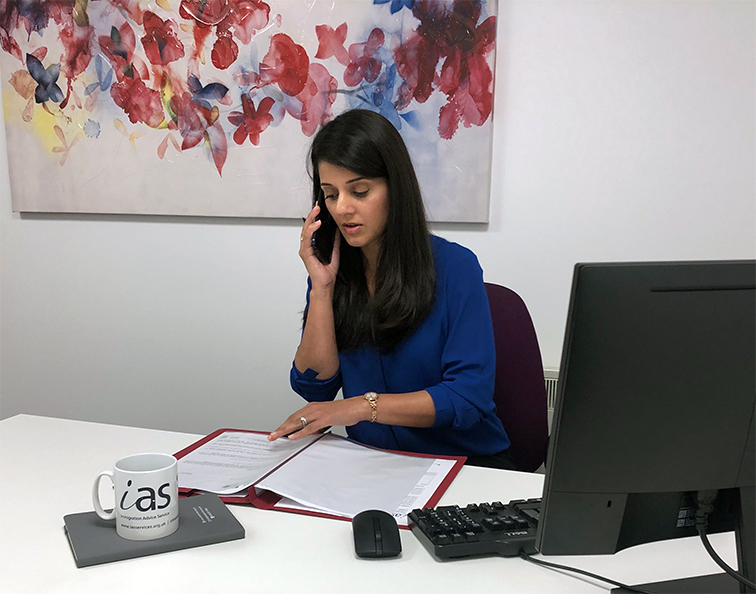 The Application Package
With our Application Package, your dedicated immigration lawyer will advise you on your application process and eligibility. Your caseworker will then complete and submit your forms to the Home Office on your behalf.
Request the Application Package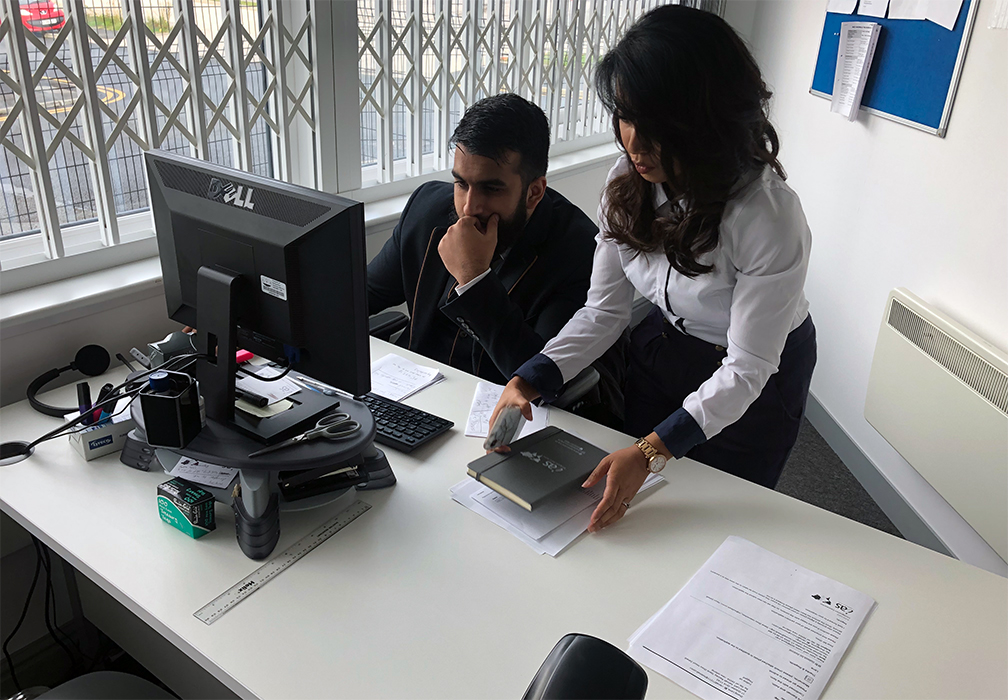 The Fast Track Package
Our Fast-Track Application Package is a premium service for those who need to submit their application in time with their deadlines. Your case will become a top priority for our lawyers and you will benefit from our highest-quality services.
Request the Fast Track Package
The Appeal Package
By choosing our Appeal Package, you can rely on our lawyers' legal knowledge and experience to ensure you have the highest chance of a successful appeal. We will also fully represent you in any hearings/tribunals.
Request the Appeal Package
Related pages for your continued reading.
If you would like to apply for a visa extension during your stay, for work or study purposes, you will need to meet the Portuguese government's entry requirements.
To work in Portugal on a Tourist Visa, you can apply for a Temporary Stay Visa (Residency Visa). This 12-month visa does not allow you to work for a Portuguese company.
Non-EEA (Non-European Economic Area) citizens will need to obtain a Student Visa to be able to study a course, enrol on an internship, or participate in work training in Portugal.