Portugal D7 Visa for Digital Nomads and Passive Income
If you are a Canadian digital nomad and plan to live and work in Portugal you can apply for a digital nomad visa.
Total Law can help you and advise you which route you are best suited to. Call us on +1 844 290 6312 or message us online.
Portugal Digital Nomad Visa: Work Remotely
The Portugal Digital Nomad Visa is designed for Canadian digital nomads and other remote professionals who want to establish themselves in Portugal. For a person to be eligible to live and work in the country, you are required to have a monthly income that is equal to or more than 4 times the amount of the national minimum wage, which comes to around $3,350 (€3,040).
You require a visa to enter, reside in, or work in Portugal if you're a Canadian citizen. You must register with the SEF as a resident in the same manner as individuals who enter the country on a D7 visa.
"I'm very happy with the standard of training received on the OISC Level 1 course, i passed my exam. Thank you!"
"My application was approved and a huge weight has been lifted from our shoulders this year "
"We used this service for the spouse visa extension application to assure that all the information was valid and correct."
Portugal Digital Nomad Visa Types
Temporary-Stay Visa
This visa is for people who work in the digital nomad industry. Those who can provide evidence that they have a remote employment that produces at least €2,800 per month may apply for this visa, which will allow them to reside in Portugal while continuing their remote work. The visa is valid for 1 year initially, it can be extended up to 4 more times for a total of 5 years.
D7 Passive Income Visa
The Portuguese Government allowed Canadians to apply for temporary residence in Portugal in 2007 by introducing the D7 Visa or Passive Income Visa. This visa allows the applicant to receive a certain amount of income from a passive source.
The D7 visa grants applicants and members of your families the ability to legally remain in Portugal. If you are able to get your new Portugal D7 Visa, it will be good for a period of 2 years after you have successfully obtained it. After that, you'll have the option to renew it for a further 3 years after that. After 5 years, you will have the opportunity to submit an application for residency in Portugal.
Applicants who are granted residency in Portugal are obliged to maintain a continuous presence in the country for a minimum of 183 days each year. You also have the option of staying in Portugal for 8 months but taking many holidays throughout the year.
You need to provide evidence that you have a stable source of income from outside the nation that can support you and any members of your family. This is the same as the minimum wage, which is €8,460 per year.
D2 Entrepreneur Visa
The D2 visa was created to stimulate Portuguese investment and is primarily aimed at business people coming from countries that are not members of the European Union. As a result, you are required to demonstrate that you either already have a business that is active in Portugal (you might choose to invest in a Portugal business) or that you have the financial means to establish a business.
You have the option of providing evidence of your own personal funding or documentation of a bank loan obtained from a Portuguese financial institution. There is no minimum requirement, although it is strongly advised that you have evidence of at least €5,000. This must be followed by a comprehensive business plan that details the effects that your investment will have on the community, as well as the reasons why you have selected Portugal as the base for your company.
Portugal Golden Visa
Portugal's investment visa is known as the Golden Visa. You may get a residence permit that would allow you to travel inside the EU as if you were a Portuguese citizen by making an investment minimum of €500,000.
You will be permitted to establish bank accounts and enjoy the same privileges as a visa extension with your spouse and dependent children. You may change your tax residence to Portugal. However, you won't be subject to Portuguese taxation until you stay there for more than 183 days each year.
What Portugal Digital Nomad Visa Type Is Best Suited For You?
Digital nomads like remote workers or freelancers who want to temporarily work from Portugal should choose the Short-Term Work Visa.
For people who want to remain for up to 2 years, the D7 Passive Income Visa is the best option.
People who want to invest in the Portuguese economy and have a route to permanent residence may apply for a Portugal Golden visa or the D2 Business Visa
Portugal Digital Nomad Temporary-Stay Visa Requirements
These are the requirements:
You must have a minimum monthly income of €2,800
You are required to have no prior criminal history
You require to provide evidence that you will have a place to stay in Portugal for the whole year
When you reach Portugal, you must obtain a Portuguese NIF (Numero de Identificao Fiscal) before you can apply for residency.
Portugal Digital Nomad D7 Visa Requirements
You should check to see whether you meet the requirements for a D7 Visa and verify that you have all of the necessary papers on hand before applying for one.
The following is a list of the primary criteria that must be met in order to qualify for the D7 Visa:
Proof of financial self-sufficiency
Proof of a Portuguese bank account
Proof of accommodation
Complete health insurance coverage
You can meet the minimum stay requirement
You and your dependents are required to have no criminal history record
You need to provide evidence that you will have a place to stay in Portugal for the whole year (such as a rental agreement, hotel booking, etc.)
After arriving in Portugal, you will be required to establish a Portuguese bank account and receive a Portuguese NIF (Numero de Identificacao Fiscal) before submitting an application for residence within the allotted time frame of 120 days.
The Financial Requirement For Digital Nomad Visa
When you apply for residency in a country, you are required to already have a bank account in that country. You have the option of opening an account with a bank that is either local to
Portugal, an international bank that has branches in Portugal, or a mobile bank that operates in Portugal.
The steps required to create a bank account might be different from one financial institution to another, as well as depending on the kind of account you want to establish. At the very least, you will be required to provide a valid form of identity (a passport), evidence of residency (your visa), proof of your address in Portugal or in your place of origin, and your NIF. In addition, the bank that you have selected can want further papers.
Proof of Financial Sufficiency
During the application process for your D7 Stay Visa, you will be required to produce evidence that you have adequate means to support yourself and any dependents you may have from an income source that is located outside of Portugal. It is equal to a minimum wage, which in the European Union is set at €8,460 per year. If you bring along a spouse, you need to demonstrate an additional 50% on top of that ($4,230 per year). If you have a dependent child, you are required to show an additional 30% on top of that ($2,538 per year).
Proof of Accommodation Requirement
It is necessary for you to provide evidence that you will have a place to stay in Portugal for the first year of your visit. A rental agreement, a booking via Airbnb or a hotel, or a letter from someone who will supply you with accommodation in Portugal are all valid forms of documentation.
You have the option of writing a letter to the Embassy and explaining why you have not completed this condition if you are unable to present proof of accommodation in Portugal for a period of 12 months. For instance, you may provide proof that you have housing for the next 6 months together with a letter saying that you want to look for a rental that is more permanent or purchase the property once you are in Portugal. After then, the decision of whether or not to accept your application will be left up to the discretion of the Embassy.
Health Insurance Requirement
You must submit proof that you have purchased travel health insurance for yourself and anybody else who will be travelling with you for the first 4 months of your journey, with a minimum coverage of €30,000 per person. After you have obtained a permit to stay in Portugal, you will be able to submit an application for one of the several local health insurance programs that are available.
If you are considered a resident of Portugal for tax reasons and make payments into the country's social security system, then you will be eligible for the public healthcare system in Portugal.
Digital Nomad Visa Clean Criminal Record Requirement
The majority of applications for long-term visas in all nations need evidence that the applicant does not have a criminal history. The procedure that must be followed to demonstrate that you do not have a criminal record differs depending on the nation in which you were born; nonetheless, the certificate that verifies your status must have been issued within the previous 3 months.
You will, however, be required to present a certificate from the nation in which you have resided within the last 5 years if you have moved to another country.
Your document has to be notarized with an Apostille, and if you want to have it translated in English or Portuguese, you need to have the translation legalised with the Portuguese Embassy. In addition to that, they are able to provide you with a list of qualified translators operating in the region.
The Minimum Stay Requirement
In order to maintain your resident status in Portugal, you will be required to satisfy the minimum stay requirements throughout your time there.
The first residency permit requires that you live in the country for at least 16 months out of every 2 year term. If you are gone for more than 6 months in a row without permission, your permit may be cancelled.
The Subsequent Residency Permit requires that you live in the country for at least 28 months out of every 3 year term. If you are gone for more than 6 months in a row without permission, your permit may be withdrawn.
Permanent Residency permission: At least 30 months spent in the country throughout the course of a 5 year term (if you are gone for more than 24 months in a row, your permission may be revoked).
Paying Taxes in Portugal Requirements
You are going to need a NIF (tax number) from Portugal.
You will be required to get a tax number from the Portuguese government. It is possible to complete the process outside of Portugal via the use of a power of attorney.
You are unable to engage in any fiscal operations in the nation of Portugal if you do not have a Portuguese tax number.
When you have an NIF, you will be able to establish a bank account in Portugal even if you are not physically present there. If the applicant is a single person, you need to have a minimum of seven thousand euros in your bank account. It is required that married couples have a minimum balance in your bank account that is more than or equal to €10 500.
In order to be able to pay taxes in Portugal, you will need to have an NIF, which stands for "Numero de Identification Fiscal." This number is necessary for the majority of financial operations, such as establishing a bank account and buying property, but it is also required for more fundamental financial transactions, such as acquiring an internet contract and making purchases online.
When applying for a residence permit in Portugal, you will also need to have an NIF in your possession. This need is mandatory.
You may easily get an NIF by going to the Tax Office or Citizen Bureau (also known as Financas or Loja do Cidadão) that is located nearest to you.
You will be required to provide a valid form of identity (your passport), evidence that you are legally allowed to remain in Portugal (your visa), and proof that you now reside in either Portugal or your home country.
How To Apply For Portugal Digital Nomad Visa
Overview
When applying for a D7 Visa, the application procedure is different from any other Digital Nomad Visa because passive income is required.
After arriving in Portugal with your visas, you will need to submit an application for a residence permit. The following will offer you instructions on how to go about doing this. These are the requirements that must be met by Canadians in order to register as residents of Portugal.
Step 1 – Getting the Required Documents
Before you submit your application, ensure that you have gathered all of the required documentation. Keep in mind that in order to utilise papers issued by a nation that is not a member of the EU in another country, the documents must first be properly validated by the issuing country in the form of an apostille.
When you apply for a resident permit in Portugal, your papers will need to be translated into Portuguese and validated by the Portuguese embassy. You can submit your visa at the Portugal Embassy in English or Portuguese.
Keep copies of all the papers you submitted with your visa application since you will need them again when you submit your application for residence.
The following is a list of the papers that must be submitted in order to get a visa for D7 Visa:
Form for Applying for a D7 Visa
Cover letter providing an explanation of your visa request (you are required to include your personal data, the reason you are obtaining a visa, any personal links you have to Portugal, where you intend to stay, and how you will fund your time spent in the country)
Passport that is valid (with its validity having at least 6 months remaining)
2 pictures that are the appropriate size for a passport
Documentation demonstrating that the applicant receives a sufficient amount of monthly income to fulfil the minimal criteria (such as bank statements, a letter from your employer indicating your income, investment statements, or a pension certificate, for example)
Documentation indicating that you will have a place to live in Portugal for at least a year (such as a rental agreement, a confirmed booking via Airbnb, or a letter from family members)
Certificate of clean criminal record (certified by Apostille)
Documentation demonstrating that you have adequate health coverage (for the first 4 months of your vacation)
Evidence that the visa cost has been paid by you
If you want to bring family members with you on your trip, you will need additional documents, especially the following items:
A certificate of marriage (certified by Apostille)
A birth certificate for each dependant (certified by Apostille)
Step 2 – Complete An Application Form And Compose A Cover Letter
You can ensure you have completed the application form. On the form, you'll be asked for a variety of specific personal and financial details. Check that the information on the form and the accompanying papers are consistent with one another.
On the application form, you should also choose how you would want to be given back your passport after the processing of the application has been completed.
Your application must include a cover letter in order to be considered. In the letter, you should specify:
Your personal details, including information like your passport number, if you have them
The reason(s) for your application for a temporary residency permit in Portugal
Any and any links that you may have to the nation, such as family and friends, ownership of property or other commercial assets, and so on
Where you want to remain once you are in Portugal, as well as the sort of lodging that you will be using
How you plan to take care of yourself and anybody else who may rely on you while you are in Portugal
You must include a list of all the papers you are providing as part of your application and an explanation of your contents
The applicant or the applicant's legal guardian should sign and date all cover letters before sending them in.
Step 3 – Submit Your Application
Your application, any supporting papers, and the required cost for the visa must all be sent to the Portuguese Embassy in your area. Here you can find a list of all of the Portuguese embassies that are located across the globe. There is also the possibility that you may be able to schedule an appointment with VFS Global, which is the official partner of the Portuguese Embassy in various countries, including the United States.
You will be required to make a physical trip to the consulate or application centre in order to have your fingerprints and picture taken as part of the biometric information submission process. The vast majority of services will have an online booking system for customers to use.
At this point, you will be required to make the payment for the visa application cost, which is presently something in the neighbourhood of €180 per person and varies according to the nation from where you are applying. If you submit your application via VFS Global, you will have the option to pay for your application online. If you submit your application at an embassy, the staff there will provide you instructions on how to make a payment via a money order.
Step 4 – Wait for Your Visa to Arrive
Using the reference number that is given to you, you will be able to monitor the status of your visa application using the online system. You should plan on it taking anywhere from 3 to 4 months for your visa application to be approved. At last, after your visa has been accepted, you will be sent a confirmation email to your provided email address.
At the time of your application, you will be given the option to either pick up your passport and visa at the place where you submitted your request, or you will be given the option to have your passport and visa sent to you by certified mail.
Step 5: Enter Portugal and Complete Your Resident Registration
After you have been issued a visa, you will be able to enter Portugal without further delay. This first visa grants you permission to remain in the country for a period of one hundred and twenty days, after which you are required to attend the SEF (Serviço de Estrangeiros e Fronteiras) to register as a resident.
When you filed for your visa, it is common for an appointment with the SEF to have already been scheduled for you. The documents for your visa will include the date and time of your meeting with the consular officer. In such a case, the SEF portal allows you to schedule an appointment at your convenience.
Request a confirmation email from the SEF if the earliest available appointment is going to be after the expiry of your first visa. You may then use this email to extend the validity of your D7 visa if it turns out that you need to.
At this step, in addition to all of the papers you supplied for your original visa application (which were translated into Portuguese and certified), you will also be required to produce evidence that you have an NIF and a Portuguese bank account.
The price of the visit is going to be €320, and the session should only take around 20 minutes of your time. The processing of the permits will take about 2 weeks, and they will be sent to the address you indicate for your primary residence in Portugal.
Portugal Digital Nomad Visa Timeline
You should anticipate that it will take anywhere from 3 to 4 months for your first visa application to be reviewed and accepted. Processing times vary depending on the nation in which you are making your application.
You will need to go to the SEF as soon as you arrive in Portugal in order to receive your residence permit.
Portugal Digital Nomad Visa Cost
The exact cost of a visa will change not just based on the nation in which you are applying but also the currency of that country. On the other hand, you should budget around €180 for the first application for your visa, and then an additional €320 for your residence permit while you are already in Portugal.
Portugal Digital Nomad Visa Was Denied
There are a number of reasons why an application for a visa could be rejected, but the most common cause has to do with the applicant failing to satisfy one of the conditions. For this reason, it is very necessary to carefully collect appropriate paperwork, have it translated, and notarize it.
In most cases, you will be sent a letter explaining the reasons why your visa application was declined. However, if the decision was based on a factor such as inadequate rationale for the application or insufficient evidence of income, you have the right to appeal the judgement.
You have a window of opportunity of thirty days to start the appeals procedure. You will need to resubmit your evidence together with an appeal letter. In the letter, you should gently explain why you missed certain requirements and emphasise the new material that demonstrates how the gap in your prior application has been filled by the new documentation.
The appeals procedure typically takes between 4-8 weeks to complete.
What Are The Benefits Of Working In Portugal?
If you decide to become a digital nomad in Portugal, you will discover that it is a secure nation that is friendly to individuals from other countries and where a significant number of people are fluent in English. The prices for lodging and meals are reasonable, and internet connections are of very high quality. Even gigabit connections are available in large cities such as Lisbon, Porto, and the Algarve region of Portugal.
As one of the most reasonably priced nations in Western Europe, Portugal has a burgeoning but still relatively young population of digital nomads. The facilities are up to date, and brand-new opportunities are being made available often.
How Can Total Law Help?
Our team at Total Law is aware of how intimidating applying for a visa may be. The procedure might be time-consuming and demanding due to the many elements that need to be taken into account.
Our staff of skilled immigration lawyers are available and eager to share your knowledge with you. They have a wealth of experience with visa application.
If you do not have your applications reviewed by immigration lawyers, there is an increased likelihood that your application will be rejected. This might imply that your chances of success of getting a Portugal visa are lower. You can avoid this problem by contacting immigration lawyers at Total Law. We can file the best application on your behalf.
Contact us online or give us a call at +1 844 290 6312 right away to learn more about the many ways in which we may assist you as well as our other services.
Advice Package
Comprehensive immigration advice tailored to your circumstances and goals.
Application Package
Designed to make your visa application as smooth and stress-free as possible.

Fast Track Package
Premium application service that ensures your visa application is submitted to meet your deadline.
Appeal Package
Ensure you have the greatest chance of a successful appeal. We will represent you in any case.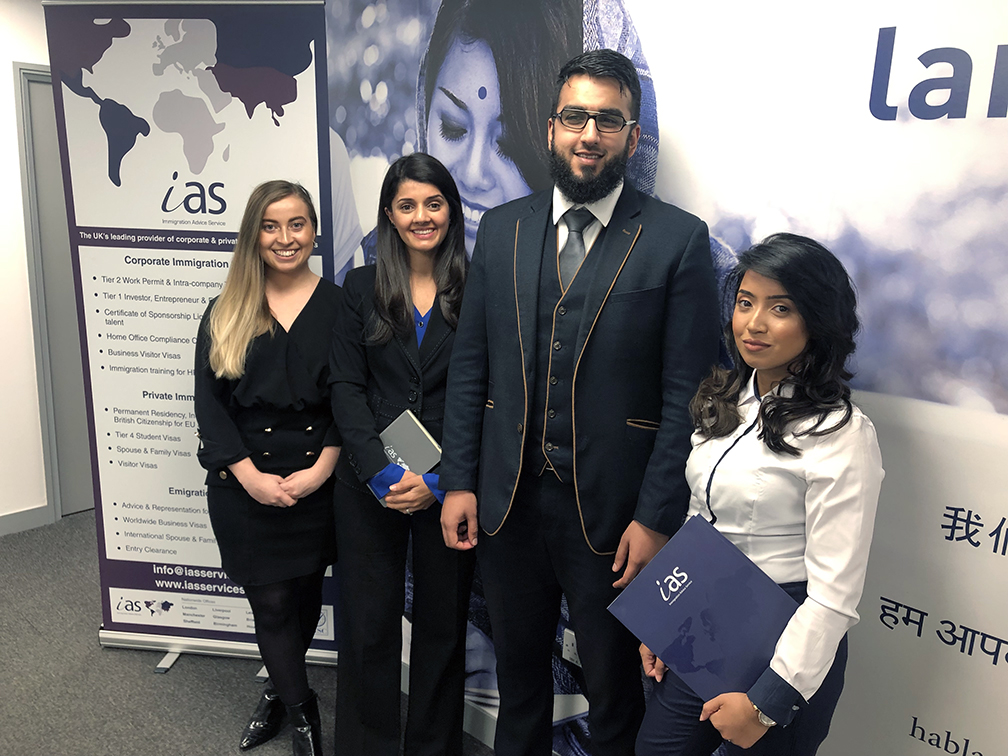 The Advice Package
During this untimed Advice Session with our professional immigration lawyers in London, you will receive our comprehensive advice, completely tailored to your needs and your situation.
Request the Advice Package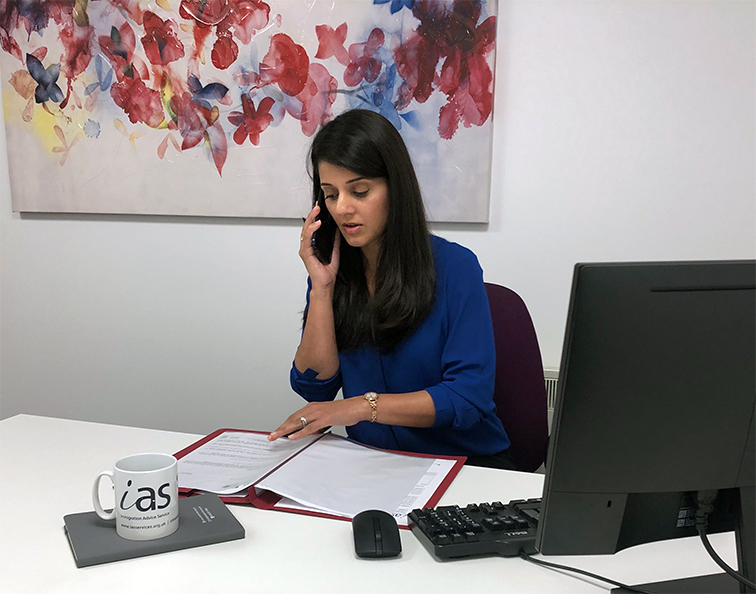 The Application Package
With our Application Package, your dedicated immigration lawyer will advise you on your application process and eligibility. Your caseworker will then complete and submit your forms to the Home Office on your behalf.
Request the Application Package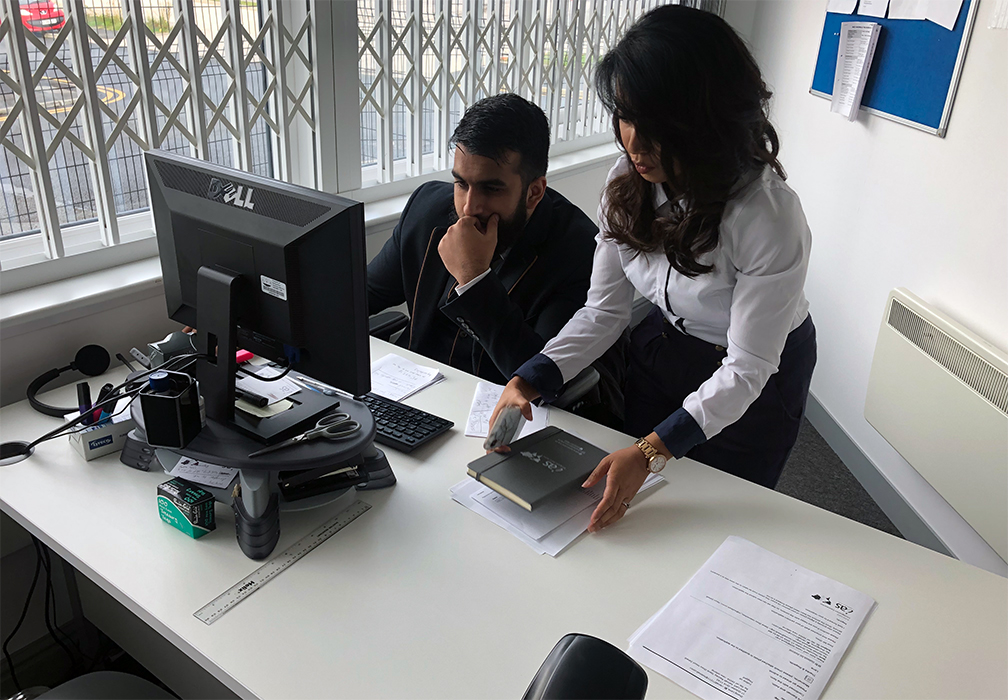 The Fast Track Package
Our Fast-Track Application Package is a premium service for those who need to submit their application in time with their deadlines. Your case will become a top priority for our lawyers and you will benefit from our highest-quality services.
Request the Fast Track Package
The Appeal Package
By choosing our Appeal Package, you can rely on our lawyers' legal knowledge and experience to ensure you have the highest chance of a successful appeal. We will also fully represent you in any hearings/tribunals.
Request the Appeal Package
Related pages for your continued reading.
Frequently Asked Questions
You can apply while you are still in Canada. In most cases, the application must be sent to the Portuguese Embassy or Consulate in the country in which the applicant resides.