Portugal Citizenship by Investment
Please note that the terms for the Citizenship by Investment program, i.e. the Golden Visa Program, are currently being redefined and significant changes are being made to its property investment routes. The new regulations are yet to be published, therefore if you wish to gain citizenship in Portugal using the current regulations set out in the Golden Visa Program, you should apply and secure your spot as soon as possible.
Total Law can help. Contact us online or call us today on +1 844 290 6312.
What is Portugal Citizenship?
Becoming a Portuguese citizen is the process where you would become allegiant to the Portuguese state. Portuguese citizenship allows you to work, settle, and live in its territories without immigration restrictions. If you are already a citizen of Canada, you are entitled to hold dual citizenship with both Portugal and Canada.
Citizenship in Portugal is generally determined via the following routes:
Citizenship through birth or heritage
Citizenship through marriage or civil union
Citizenship through residency, usually after 5 years
Citizenship through investment.
"I'm very happy with the standard of training received on the OISC Level 1 course, i passed my exam. Thank you!"
"My application was approved and a huge weight has been lifted from our shoulders this year "
"We used this service for the spouse visa extension application to assure that all the information was valid and correct."
What is Citizenship by Investment?
Citizenship by Investment is a route to citizenship in Portugal foreign nationals through gaining a visa and residency status by significantly contributing to the Portuguese economy.
There is no direct route to citizenship through investment – you are required to invest a certain amount, which varies according to your investment, and spend a certain period of time in Portugal on a valid residence permit. As a Canadian citizen, you will be required to obtain a Golden visa and a Portuguese residence permit. offers holders visa-free access to the Schengen zone, and usually only requires you to reside in Portugal for a minimum of 7 days per year over the course of 5 years.
Am I Eligible for Portugal Citizenship By Investment?
Each route to Portugal citizenship by investment is different, because you have to abide by the rules for the investment route you choose through the Golden Visa.
At minimum, to be eligible for the Portuguese Golden Visa Program, you will need to:
Be aged 18 or above
Contribute a significant investment to the Portuguese economy
Prove that the investment in Portugal you are making is your money
Prove you are willing to maintain your qualifying investment for a minimum of five years
Have a clean criminal record.
What Is the Golden Visa?
The Golden Visa Residency programme offers Canadians permanent residence for up to five years through significant investment in Portugal.
One of the many benefits to Portugal's Golden visa program is that you can still spend most of your time living in Canada or another country. This is particularly useful if you run a business in Canada or elsewhere or if you have a family and don't want to move around too much.
You can also apply for citizenship after 5 years.
With the Golden Visa residency permit, you can do the following in any EU country:
Reside
Work or run a business
Study
Access excellent healthcare
Access excellent schools and universities.
What Were the Previous Golden Visa Conditions?
As of 2023, the Golden Visa is undergoing regulation changes. If you have already been accepted for the Golden Visa this year, the following terms outlined below will have applied to you.
Golden Visa Through Capital Transfer
You would have been eligible for the Golden visa through Capital Transfer via one of the options outlined below:
At least €1.5 million of capital transferred into an approved investment or Portuguese bank account
At least €500,000 of capital transferred to acquire investment or venture capital fund units that supported Portuguese law-incorporated company capitalisation, which offered at least a 5 year maturity and 60% of portfolio invested in companies registered in Portuguese territories
At least €500,000 of capital transferred for investment into public and private national scientific and technological research activities, or a minimum of €400,000 in less densely populated areas
At least €250,000 of capita transferred  to invest in the recovery, maintenance or artistic production of Portuguese cultural national heritage, or a minimum of €200,000 in less densely populated areas.
Golden Visa Through Property Investment
You would have been eligible for the Golden visa through investment property via one of the options outlined below:
Investing in at least €500,000 into residential real estate where the residential property lay within a designated zone outlined by the Portuguese government, or a minimum of €400,000 in less densely populated areas
Investing in at least €350,000 in real estate for the refurbishment of residential properties that were at least 30 years old, in areas of urban regeneration that lay within a designated zone outlined by the Portuguese government (this minimum investment could include the renovation costs), or a minimum of €280,000 in less densely populated areas.
Golden Visa Through Business Investment
You would have been for the Golden visa through investment property via one of the options outlined below:
Your investment created at least 10 new jobs, or 8 new jobs in less densely populated areas
At least €500,000 of investment into the increase or incorporation of capital shares of a Portuguese-registered company that created at least 5 permanent jobs for at least 3 years.
New Regulations and Changes to the Golden Visa Program
At the beginning of 2023 the Portuguese government announced that they would be making changes to the Golden Visa program in an effort to tackle the housing crisis in Portugal. Changes were submitted in July 2023, but the President of Portugal vetoed these changes in August. This means that as things currently stand, there are no changes to the Golden visa programme.
However, certain aspects of the Golden Visa Program are being discontinued on an undetermined date in 2023. The 'More Housing' bill has been approved in Parliament and the new Golden Visa regulations are set to be legal in the coming weeks.
The following investment routes are now terminated and will no longer be accepted:
Investment in funds that directly or indirectly include real estate investment
Purchases real estate worth €280,000 or more
Rehabilitation of real estate that is at least 30 years old worth €350,000
Investment in real estate in low density areas worth more than €280,000
Capital transfers worth €1,500,000 or more.
Please note that if you have already been accepted to invest through one of the above routes, then you will be able to maintain your investment and be allowed to renew your permit.
Aspects of the Golden visa program that are likely to continue without changes and new investment opportunities include:
The residency program will continue
Capital transfers worth €500,000 or more for investment in capital funds that are not associated with real estate
Capital transfers worth €500,000 or more that invests into incorporation costs of a commercial company with a headquarters in Portuguese territory (Portugal, the Azores, Madeira)
Capital transfers worth €500,000 or more that invests in increasing the share value of an existing Portuguese company and creates at least 5 new jobs
Research funding investment into both public or private scientific institutions worth €500,000 or more
Investment into an area not associated with real estate that will create at least 10 jobs
A minimum investment of €250,000 into Portuguese cultural heritage that pays for the maintenance, recovery or support in artistic production.
Can I Bring My Family to Portugal on the Golden Visa?
Yes. Golden visa holders are entitled to bring their family to Portugal with them through the Portuguese golden visa scheme. Family members that join on Portuguese golden visa application are entitled to the same rights and benefits as main golden visa applicants and will need to register for a Portugal residence permit.
Your spouse or your partner
Your children that are under 18 years of age, or above 18 years old if they are financially dependent on you; in order to qualify, they must be

Unmarried
In full-time education in Portugal

A sibling of yours or your partner's that is under 18 where one of you is the legal custodian
A dependent parent of yours or your partner's over 65 years old, or over 55 years if you have documents to prove their dependence on you.
How Do I Apply for Citizenship by Investment With a Golden Visa?
To apply for Portuguese citizenship by Investment, you must first apply for the Golden Visa and wait five years before you can apply for citizenship. To apply for the Golden visa, you must:
Choose your Golden visa investment funds route
Gather all relevant documents for this application process, which will be outlined when you apply
Open a Portuguese bank account (if you don't already have one) and retrieve your NIF number for tax and customs authority purposes
Deposit your investment
Apply online or through an experienced legal and immigration company
Schedule and attend an appointment with SEF (Portugal Immigration and Border Service)
Receive your Golden visa and then obtain a residence permit, and provide biometric information if you have not done so already.
The documents that are required for your application depend on which route you choose to take for the Golden Visa. Generally, you will need at least the following to apply:
A valid passport
A recent criminal record in both Portugal and your country of residence and origin that is clear
Proof that you have the required amount of money to invest in Euros and that it is your own, and that you are not investing on behalf of someone else
Proof that you have already made the investment – the evidence you need to provide differs according to which route you have taken, but is usually in the form of a sales agreement or subscription from fund management
Proof that you have international medical insurance or are registered with Portugal's national health service (SNS)
A signed declaration form to commit to your investment for at least a five year period
Proof that you are registered as a taxpayer in Portugal – you must receive this within 45 days of applying for the Portugal Golden visa application
Proof of payment is required for golden visa applications.
How to Apply for Citizenship by Investment
In order to apply for Citizenship via the Golden visa route, you must apply for citizenship through naturalisation, i.e. you have been a permanent resident in Portugal for at least five years. A benefit to applying for a Golden visa is that you do not have to have lived in Portugal on a permanent basis, and only need to be in the country for between 7-14 days each year.
To be eligible for Portuguese citizenship by investment and naturalisation, you must:
Have a valid residence permit in Portugal for a minimum of five years
Have maintained your visa status and not overstayed past the expiry period
Have spent between 7-14 days each year of the five year period (the number of days varies each year, for example 7 days in your first year and 14 in your second and third years)
Have proof that you have a strong connection to Portuguese culture and can speak the language proficiently
Have a clear criminal record.
You can apply for Portuguese citizenship in person, online, or by post.
In Person
If you are applying in person in Portugal, you can apply at the following locations:
Lisbon and Porto
Institute of Registration and Notary Affairs at the National Support Centre for the Integration of Migrants (CNAIM) – Lisbon and Porto
Registry Spaces in Lisbon, on Avenida Fontes Pereira de Melo, on the Campus da Justiça and in Benfica
Central Registry Office in Lisbon.
Other Locations in Portugal, the Azores and Madeira
Nationality Desks
Odivelas Citizens' Shop.
If you are applying from Canada, you can apply from the following locations:
Consulate General of Portugal in Toronto
438 University Avenue, Suite 1400, Box 41
Toronto, ON
M5G 2K8
Canada
Consulate General of Portugal in Vancouver
Suite 920-925 West Georgia Street
Vancouver
BC V6C 3L2
Canada
Consulate General of Portugal in Montreal
2020 Boulevard Robert-Bourassa, Suite 2425
Montreal, Québec
H3A 2A5
Canada
Honorary Consulate of Portugal in Edmonton
World Trade Center
700-9990 Jasper Ave
Edmonton AB T5J 1P7
Canada
Portuguese Embassy in Canada
645, Island Park Drive
Ottawa, ON
K1Y 0B8
Canada
Honorary Consulate of Portugal in Winnipeg
167 Lombard Avenue Suite 908
Winnipeg Manitoba
R3B 0V3
Canada
Apply Online and by Post
Applicants for citizenship who wish to apply online or by post must hire a legal representative who is authenticated by the Institute of Registries and Notaries. Total Law can help. Contact us today online or call us on +1 844 290 6312.
If you are applying by post, you can apply by post by heading to the IRN website and downloading the application form.
You must submit a completed application form and all relevant documents, and pay for the application either by cheque and send it with your application in the post, or by paying online.
You must post your application to:
Conservatória dos Registos Centrais
Rua Rodrigo da Fonseca, 202
1099-033 Lisbon.
How Much Does Citizenship By Investment Portugal Cost?
Citizenship through naturalisation costs €250 per applicant, though could cost more if applying from abroad. This fee does not include any additional fees that you will incur during the application process, such as travel fees, document retrieval and printing, or any of the costs associated with the Golden visa application.
How Can Total Law Help?
Investing in Portugal is an important decision for many Canadians who wish to gain citizenship through financially contributing to the Portuguese economy, culture and heritage.
With the looming changes to the Golden visa approaching, if your intentions were to invest in property in Portugal, you must act very quickly in order to purchase property through this route.
Perhaps you have been setting up capital transfer propositions with a Portuguese company, but real estate investment is involved in the fund. This makes your investment complicated, particularly if you are yet to obtain the Golden Visa.
That's why Total Law is here. We have a team of immigration experts who can support you with any queries you have and can help direct you towards the right route for investment in Portugal. We offer advice and support with applications as well as legal representation if you require.
We are here to help. Call Total today on +1 844 290 6312 or contact us online.
Advice Package
Comprehensive immigration advice tailored to your circumstances and goals.
Application Package
Designed to make your visa application as smooth and stress-free as possible.

Fast Track Package
Premium application service that ensures your visa application is submitted to meet your deadline.
Appeal Package
Ensure you have the greatest chance of a successful appeal. We will represent you in any case.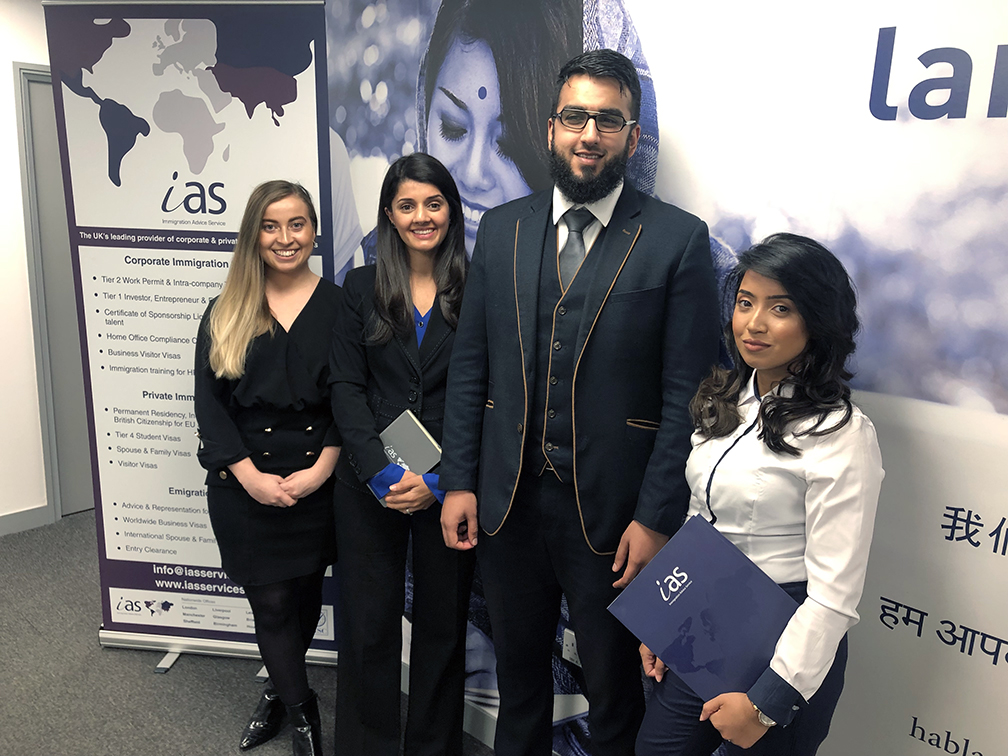 The Advice Package
During this untimed Advice Session with our professional immigration lawyers in London, you will receive our comprehensive advice, completely tailored to your needs and your situation.
Request the Advice Package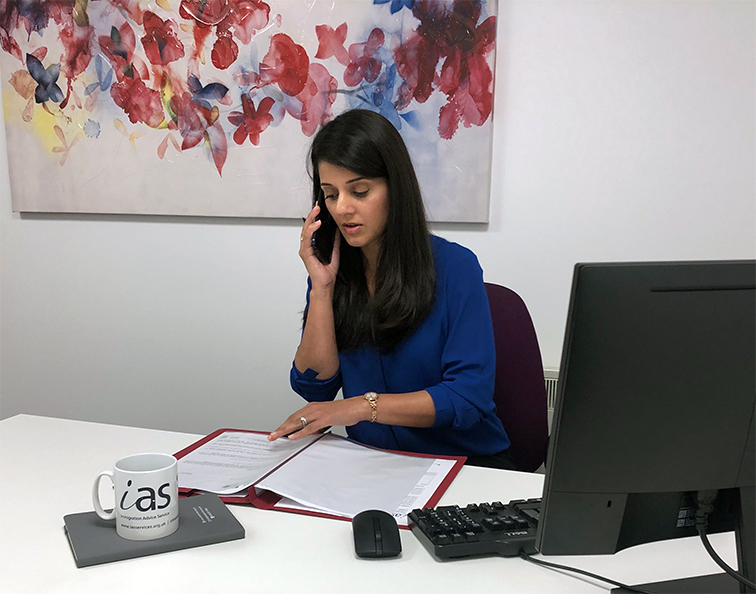 The Application Package
With our Application Package, your dedicated immigration lawyer will advise you on your application process and eligibility. Your caseworker will then complete and submit your forms to the Home Office on your behalf.
Request the Application Package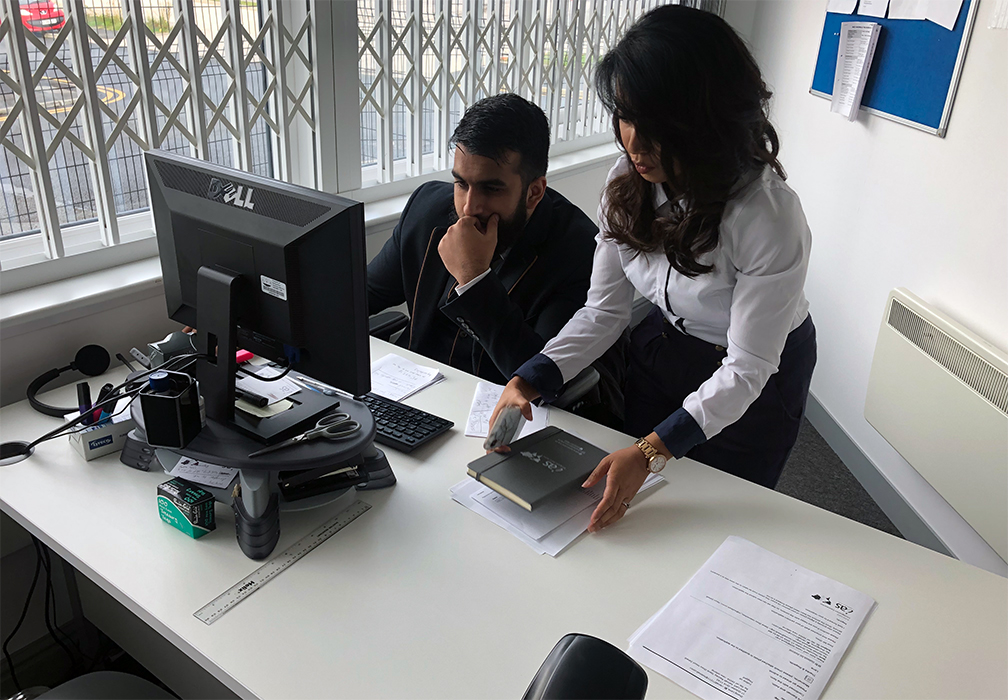 The Fast Track Package
Our Fast-Track Application Package is a premium service for those who need to submit their application in time with their deadlines. Your case will become a top priority for our lawyers and you will benefit from our highest-quality services.
Request the Fast Track Package
The Appeal Package
By choosing our Appeal Package, you can rely on our lawyers' legal knowledge and experience to ensure you have the highest chance of a successful appeal. We will also fully represent you in any hearings/tribunals.
Request the Appeal Package
Related pages for your continued reading.
Minimum investment amounts are determined by the route you take within either the Golden Visa Program or D2 Investment Program.
Generally, investment programmes that offer an eventual route to citizenship will require a minimum of €250,000, which does not include any other costs such as application fees, transfer fees etc. You will also be required to spend a certain amount of time in Portuguese territory within each calendar year and are subject to meeting other eligibility criteria.
No. If you have already started your Golden Visa application or are currently involved in the investment process, you will not be impacted by any of the changes made to the Golden visa program and so can continue with your application or investment in line with the current terms of the Golden visa investment program.
Yes, once you are a Portuguese citizen your partner will be eligible to apply. Portugal has a citizenship by marriage or civil union route. When your partner applies for citizenship by this route, they must be able to prove your relationship is committed, long-term, and stable and that the relationship is not 'fake' for the purposes of gaining citizenship status.