Portugal Citizenship For Canadians
Portuguese citizenship allows you to enter, live, study, and work in the Schengen and EU countries. Once you obtain Portuguese citizenship, you become entitled to all the benefits citizens and permanent residents of Portugal enjoy.
If you need more details regarding Portugal citizenship or other services we offer, get in touch with Total Law. Call us on +1 844 290 6312 or contact us online.
Portuguese Citizenship For Canadians Overview
eligible to apply for Portuguese citizenship. Getting Portuguese citizenship will enable you to get an EU passport which will let you travel to more than 180 countries in Europe.
With Portugal citizenship you can also enter other countries that are not in Europe without a visa such as the Middle East, Africa, Asia, South America, the US, and Africa. You can get Portuguese citizenship through several ways such as, by investment, birth, naturalization, adoption, marriage, etc.
Portugal also allows their passport holders to have dual citizenship even as they enjoy the benefits citizens and permanent residents in Portugal are entitled to. Canadian citizens must obtain a Portuguese residence permit which must be renewed for up to 5 years if they want to apply for Portuguese citizenship through the naturalization route.
Upon getting your Portugal citizenship, you may travel to any other European country of your choice, to live, study or work there. In this case, you must obtain a certificate of registration to live permanently as your Portuguese passport will only allow you to stay in that country without a visa for 90 days.
"I'm very happy with the standard of training received on the OISC Level 1 course, i passed my exam. Thank you!"
"My application was approved and a huge weight has been lifted from our shoulders this year "
"We used this service for the spouse visa extension application to assure that all the information was valid and correct."
Ways to Obtain a Portugal Citizenship
There are several ways you can get Portuguese citizenship. They include:
By Naturalization
To obtain Portuguese citizenship, Canadian citizens must live in Portugal for a minimum of 5 years as legal residents in the country. Previously, the minimum number of years required for citizenship by naturalization used to be 6 years.
You are also required to meet other eligibility requirements for Portugal citizenship which includes having a long-term residence permit for the duration of your stay in Portugal.
The following include some of the eligibility criteria you must meet to be considered for Portuguese citizenship by naturalization. You must:
Be 18 years old or above.
Not have a criminal record.
Prove that you will not be a threat to national security.
Have resided in Portugal for a minimum of 5 years.
Pass the Portuguese language test (with at least A2 level).
Provide evidence of your integration into the Portuguese community.
Show that you do not have a tax obligation in Portugal.
The documents you may be required to provide for Portugal citizenship by naturalization include:
Birth certificate.
Marriage certificate.
Portuguese residence permit.
Criminal record certificate.
Evidence of ties to Portugal.
Letter requesting Portuguese citizenship.
By Marriage
Canadian citizens can obtain Portuguese citizenship if they are married or in a de facto union with a Portuguese citizen. You can obtain citizenship by marriage without fulfilling the 5 years residency requirement.
The marriage citizenship route also does not require your residence stay period in Portugal except that you must have been in a formal union with or married to your Portuguese partner in the last 3 years.
But if you separated, divorced, or broke up with your partner after 3 years, you may no longer be eligible to qualify for citizenship by marriage. Therefore you must prove that you and your partner live together and pay utility bills if you are just in a relationship. But if you are married to your partner, you must provide your government-issued marriage certificate as proof of your marriage.
This means that after getting married to your Portuguese partner, you may live in another country with them for a minimum of 3 years. However, you must show that you are connected to the Portuguese community by, having investment, taking an A2 (conversational) level Portuguese citizenship language test.
By Investment
Canadian citizens can also take this route to qualify for Portuguese citizenship. This route is also called the Portuguese Golden visa program which has been a popular means of getting Portuguese permanent residence and citizenship in recent years.
Once you become a Portuguese citizen through this route, you will be issued an EU passport which will grant you entry into several countries in the world visa-free. If you invest in Portugal, you will be granted the Golden visa residence visa.
Portugal Golden visa program route to citizenship, you may invest by making capital investments or creating employment opportunities to boost the Portuguese economy.
Before you are considered to get Portuguese citizenship through investment, you must show that you have invested in Portugal. Additionally, you must have lived in the country for a minimum of 7 days each year within a 5-year period in Portugal.
To get Portuguese citizenship through investment, do the following:
Start a new company or purchase an already existing one.
Invest about €500,000 in capital funds.
Purchase shares from a Portuguese company.
Invest at least €250,000 in Portuguese cultural heritage or arts.
You will no longer be allowed to purchase properties in Portugal in order to qualify for citizenship in the country. This is because the Portuguese government has stopped the real estate route to Portuguese citizenship for foreign nationals.
If you need more information on how to get Portuguese citizenship through investment, Total Law can help. Call us today on +1 844 290 6312 or contact us online.
By Sephardic Jews 
In 2015, the Portuguese Sephardic Jews citizenship route was created for people of Sephardic heritage including Canadians. The Sephardic Jews are known as Sephardim who are Jewish people of Spanish or Portuguese descent.
The ties of Jewish people expelled from the Iberian Peninsula in the 15th century during the Inquisition era are acknowledged through the Sephardic Jews citizenship route and citizenship is issued to their descendants as reparation.
To get citizenship by this route, Canadian citizens must prove they have a connection to the Jewish people through ancestry or culture. Also, you may be required to give evidence of your connection to the current Jewish community in Portugal or to a historical Sephardic community outside Portugal.
You must provide the following to apply for citizenship as a Sephardim:
Your birth certificate.
Your criminal record certificate from Canada or wherever you live after you turned 16 years old.
Proof of your connection to a Sephardic community (a description of facts).
Proof of your membership in a Jewish community in Portugal or abroad.
By Descent
Canadian citizens who are lucky to have a Portuguese parent or grandparent would automatically become eligible for Portuguese citizenship. You will not be required to show any evidence of your ties to Portugal.
You may obtain Portuguese citizenship for having a Portuguese grandparent if you were born outside the country. You can get your citizenship by descent if you can prove your ancestry by providing your birth certificate alongside your parent's or grandparent's birth certificate.
Proving your ancestry may become very tricky if you cannot contact your Portuguese parents or if they have lost their birth certificates.
You must meet at least one of the following eligibility criteria to qualify for citizenship by descent:
At the time of your birth, you have one parent who is a Portuguese national notwithstanding where you were born.
Your grandparent has retained their nationality while you have resided in Portugal for the last 3 years, you know the Portuguese language and have ties to the community.
Your parents are foreign nationals but you were born in Portugal, you are 18 years old or above, and have resided in Portugal for 5 years.
You were born to foreign national parents, and your place of birth was in Portugal where one of your parents has been residing for a minimum of 1 year since 2020, 5 years since 1981, or 2 years since 2018, depending on the time of your birth.
You are seriously disabled, one of your parents became a Portuguese citizen after your birth, or you are 18 years old, and have lived in Portugal for the last 5 years.
Your Service to the Portuguese Government
You can become a Portuguese citizen through your services to the government of Portugal. For example, the Portuguese government may reward you with citizenship due to your service in the Portuguese military.
Lost Citizenship Due to the Will of a Legal Representative
Canadian citizens who lost their Portuguese citizenship due to their lawful representative's decision may regain it. To be considered for citizenship in this scenario, you must provide evidence that you lost your Portuguese citizenship because your foster parents, biological parents, or lawful guardians changed nationality for you.
And the reason for switching your nationality is that you were a minor at that time and unable to decide for yourself. You may also be considered if you lost your citizenship due to disability.
Lost Your Canadian Citizenship And Still Without One
If you seek Portuguese citizenship because you lost your Canadian citizenship and you have not gotten one from Canada or another country. You have a good chance of getting Portuguese citizenship through this route.
By Adoption
Only Canadian citizens who are below 18 years can access this route to Portuguese citizenship. If you have been lawfully adopted by Portuguese nationals and you are below 18 years old, you can apply for Portuguese citizenship by adoption.
You must prove your proficiency in Portuguese or your enrollment in a Portuguese educational institution to have a good chance of being granted Portuguese citizenship. You must also provide your adoption ID and documents.
Portugal Citizenship Application Requirements
You need to provide some documents to apply for Portugal citizenship from Canada. However, the documents you will provide depend on the citizenship route of your choice. They include:
Your passport.
Your birth certificate
Evidence of your proficiency in Portuguese with an A2 level of the official CIPLE language exam.
Your criminal record certificate.
Information about your date and place of birth, previous countries you lived in, and your current residence.
Documents you received from the SEF showing your lawful residence for at least 5 years in Portugal.
Payment of about €175 to €250 depending on your chosen citizenship route.
Portuguese Citizenship Fees
You must pay some fees if you want to apply for Portuguese citizenship. The fees you will pay depend on the citizenship route you chose. They include:
Applicants who are disabled and under-18 years applicants may pay €200.
Applicants who are no longer Portuguese citizens due to the decision of their lawful representative may pay €175.
Applicants who lost their citizenship and are 18 years old or above and do not have another nationality may pay €250.
If you wish to obtain Portuguese citizenship through the investment route, you must invest from the amount of €250,000 and above in Portugal.
For more information about Portuguese citizenship fees, and how we can be of help, get in touch with us today at Total Law. Call us on +1 844 290 6312 or contact us online.
How To Apply For A Portuguese Citizenship As a Canadian Citizen
If you want to apply for Portuguese citizenship in Canada, you may do so in the following ways:
At the Counter
You must visit an application center to apply for your Portuguese citizenship. Ensure you provide all the required documents for review.
The following are the application centers you may visit to submit your application, at:
The Odivelas Citizen's Shop.
The Civil Registry Offices.
The Nationality Desk.
The Consulate of Portugal in your area of residence.
The Lisbon Central Registry Office.
The Lisbon Registry Spaces on the Campus da Justiça, on Avenida Fontes Pereira de Melo and in Benfica.
The counter of the Institute of Registration and Notary Affairs located in the National Support Centre for the Integration of Migrants (CNAIM) which has offices in Lisbon and Oporto.
Online
Your lawyer or a representative will help you to apply online. This is because they are the only ones allowed to use the online portal. The Portuguese government designed an online platform to help Portuguese citizenship applicants. Therefore, your lawyer must obtain a valid signature and digital certificate they will need to log in to the Portal.
By Mail
If you choose to apply for your Portuguese citizenship by mail, you must address it to Conservatória dos Registos Centrais, Rua Rodrigo da Fonseca, 202,1099-033 Lisbon.
Ensure you complete the application form you are issued. The forms available for Portuguese citizenship application vary as you will be given the form that suits your individual situation. Also, add all the required documents before you mail them.
You need to follow the instructions the Central Registry Office will provide to guide you in filling out the form.
Portuguese Citizenship Processing Time
The processing time for Portuguese citizenship is typically within a few months or up to 2 years in some cases.
Portuguese nationality processing time may vary for some reasons such as:
If you did not provide all the required documents.
If you have other issues with your application.
If the offices are too busy.
There may be other reasons that could come up depending on the citizenship route you chose.
What To Do If The Application Is Unsuccessful?
If your Portuguese citizenship application is refused, there is no specific appeal process you should take. You can only contact the Portuguese embassy or consulate or the Institute of Registries and Notary (IRN) in Canada to ask them to rethink their decision.
If you are not satisfied with their response and would want to take the situation further, you may need to contact the Portuguese courts. The disadvantage here is that it will cost you money and the process will be lengthy.
Also, you may contact the IRN if you wish to make a general complaint regarding how your Portuguese citizenship application was assessed.
We recommend that you get a good lawyer from Total Law to take up your case and submit a compelling appeal to assist you to get your Portuguese citizenship. We will help you trace the cause of your application rejection and effect the required changes to make it comply with Portuguese law. All you need to do is to call us on +1 844 290 6312 or contact us online.
What Are The Benefits Of Portuguese Citizenship?
Once you obtain your Portuguese citizenship, you will be entitled to some benefits such as:
Rights of Portuguese Citizens
After you have obtained your Portuguese citizenship, you will be entitled to the rights that Portuguese nationals enjoy. You can access and enjoy work opportunities, social security, study programs, the right to vote and be voted for during elections, etc.
Free Movement in the EU
You will obtain a Portuguese passport once you become a citizen of the country. With this passport, you can enter many countries of the world without a visa.
If you enjoy traveling, your status as a Portuguese citizen will grant you entry into the countries in the Schengen region. You will not be restricted to visit those countries for 90 days.
Quality of Life
The quality of life in Portugal has attracted so many tourists from all over the world. The beautiful cities of Portugal, low crime rates, tourist spots, affordable cost of living, and culture have made Portugal become one of the best destinations for expats and their families.
Reside in Other EU Countries
You may decide to stay in any EU country of your choice as a Portuguese citizen. You will only be required to register as a resident of an EU country if you intend to stay there for more than 90 days.
But if you wish to stay for more than 90 days, you must register as that country's resident and get a Certificate of Registration.
Free Healthcare
The Portuguese healthcare services are regarded as one of the best in the world. Portuguese citizens can access the country's free national healthcare services.
As a Portuguese citizen with the country's passport, you will receive a European Health Insurance Card (EHIC). This card will enable you to access free healthcare in any EU country.
Tax Benefits
Canadian nationals who are also Portuguese citizens will not be taxed two times for incomes they make from outside the country. This is possible due to the double taxation agreement Portugal has with Canada which protects the income of Canadian citizens from being taxed in Portugal and in Canada at the same time.
How Can Total Law Help
If you want to have both Canadian and Portuguese citizenship, you must meet the requirements of the Portuguese nationality law and the citizenship route that suits your individual situation. Additionally, you must ensure your documents are complete and that you make the necessary payments for your application.
You have a lot of benefits to enjoy as a Portuguese citizen such as free healthcare, the right to enter EU countries visa-free, the right to vote and be voted, etc. Note that errors or omissions in your application may cause a refusal.
Additionally, a wrong payment made during your application process may not be refunded. This is why we recommend you seek expert guidance from one of our immigration advisers at Total Law.
We have years of experience in handling Canadian citizens' immigration matters. Let us take up your Portuguese citizenship application process and submit a compelling case for you.
Get in touch with us regarding more information about Portugal citizenship for Canadians, how to get Portuguese citizenship through parents, or regarding other services we offer. Call us on +1 844 290 6312 or contact us online.
Advice Package
Comprehensive immigration advice tailored to your circumstances and goals.
Application Package
Designed to make your visa application as smooth and stress-free as possible.

Fast Track Package
Premium application service that ensures your visa application is submitted to meet your deadline.
Appeal Package
Ensure you have the greatest chance of a successful appeal. We will represent you in any case.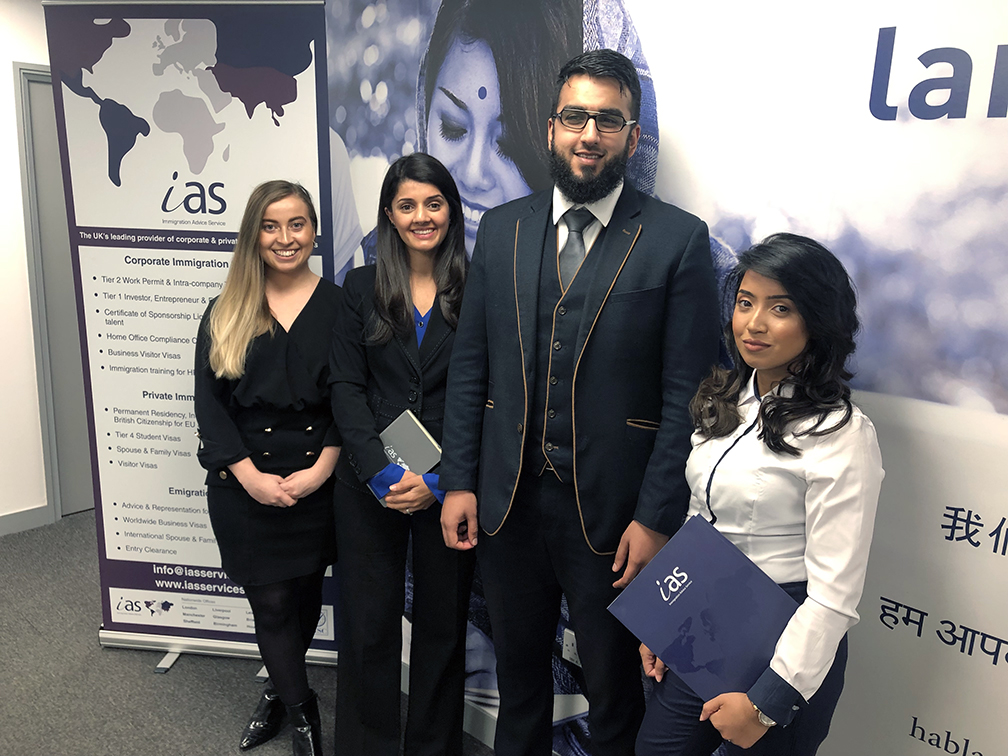 The Advice Package
During this untimed Advice Session with our professional immigration lawyers in London, you will receive our comprehensive advice, completely tailored to your needs and your situation.
Request the Advice Package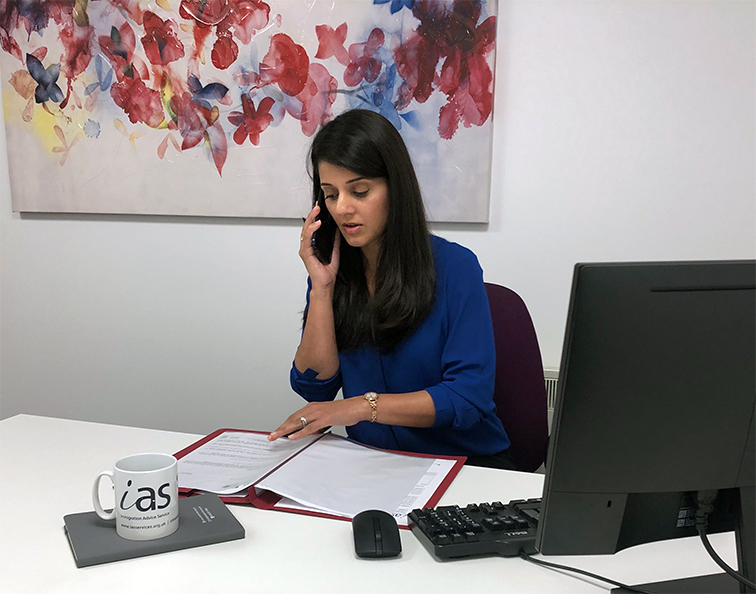 The Application Package
With our Application Package, your dedicated immigration lawyer will advise you on your application process and eligibility. Your caseworker will then complete and submit your forms to the Home Office on your behalf.
Request the Application Package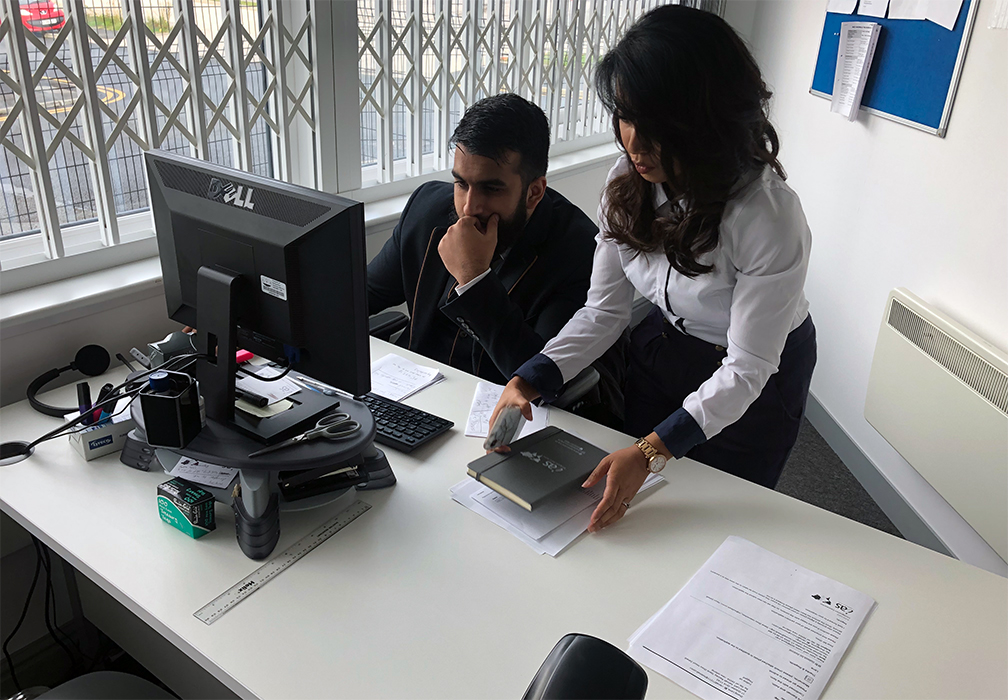 The Fast Track Package
Our Fast-Track Application Package is a premium service for those who need to submit their application in time with their deadlines. Your case will become a top priority for our lawyers and you will benefit from our highest-quality services.
Request the Fast Track Package
The Appeal Package
By choosing our Appeal Package, you can rely on our lawyers' legal knowledge and experience to ensure you have the highest chance of a successful appeal. We will also fully represent you in any hearings/tribunals.
Request the Appeal Package
Related pages for your continued reading.
Frequently Asked Questions
Yes, your Portuguese citizenship can be revoked if you denounce your Portuguese citizenship. Additionally, your Portuguese citizenship may be revoked if you commit certain crimes and accept rewards or honors from a foreign government.
Yes, it is easy to obtain Portuguese citizenship because it can be completed within a few months as the process involved is straightforward.
Applications for Portuguese citizenship require familiarity with the process and an understanding of the citizenship requirements and timeline. It is advised that a law firm with an experienced immigration lawyer should help you with your Portuguese citizenship application. Our immigration lawyers at Total Law can help you to fill out the necessary forms, assemble all required documents for you and submit your citizenship application.