Portugal Golden Visa For Canadian Citizens
The Portugal golden visa is an immigration pathway for Canadians who want to invest financially in Portugal and gain permanent residence and, subsequently, citizenship.
Reach us at +1 844 290 6312 or online for step-by-step guidance and more information about the Portugal golden visa requirements or any other Portuguese immigration pathway. We can help you achieve your Portugal immigration goals.
What Is The Portugal Golden Visa? An Introduction
The golden visa is an immigration route to Portugal that enables you to invest in Portugal for 5 years and, in return, gain Portuguese citizenship. This program is only open to citizens of non-EU countries who meet all of the eligibility requirements.
With the golden visa, you not only have a residence permit in Portugal, but you also have access to other countries in the EU. Unlike other residence visas, you must only stay in Portugal for 7 days yearly for 5 years.
With the golden visa, you and your family can move from Canada to Portugal to live, study and work.
"I'm very happy with the standard of training received on the OISC Level 1 course, i passed my exam. Thank you!"
"My application was approved and a huge weight has been lifted from our shoulders this year "
"We used this service for the spouse visa extension application to assure that all the information was valid and correct."
Benefits of the Portugal Golden Visa
There are numerous benefits attached to getting the Portuguese golden visa. Here are some of them:
Visa-Free Travel
If you apply and get the golden visa, you automatically have visa-free access to any country in the European Union. You also do not need to apply for a visa in some non-Schengen countries once you present your Portugal residence permit.
Also, getting your Portuguese passport will give you access to over 160 countries worldwide. You have a visa-free pass or a relaxed immigration rule guiding your stay.
Study, Work and Live Freely
With the golden visa, you can study, work and live freely in Portugal without immigration restrictions. You can also do business, study or live in any European country.
A Portuguese passport will give you the right to live, study and work in any part of Portugal. This benefit is not for you alone. It also applies to your family members, like your spouse/partner and children.
Family Reunification
You can relocate to Portugal with your family if you are on a golden visa. It is often better and faster to move with your family instead of them coming later. As the principal applicant, you can move to Portugal with the following:
Your spouse or partner.
Your children that are less than 18.
Your unmarried children under 26 and enrolled in full-time study in Portugal. Here you must show your children over 18 still depend on you for financial support.
Your parents, if they are 65 and older.
Your spouse's parents, if they are 65 and older.
Your siblings, if they are less than age 18 and can prove you are their lawful guardian.
Your spouse/partner's siblings, if they are less than age 18 and you, can prove you or your spouse/partner are their lawful guardians.
Route to Citizenship and Passport
This is the most exciting part of the golden visa program: after 5 years, you are eligible for citizenship and get a Portuguese passport. And this gives you the same right as a Portuguese, such as being able to vote and be voted for, accessing public benefits and having free healthcare. Obtaining Portuguese citizenship can also make it easier for your dependents to get permanent residency or citizenship.
Tax Benefit 
If your golden visa application is approved, you will not need to pay taxes to the government unless you spend over 183 days out of a possible 365 in Portugal.  Even if you spend more than 183 days, Portugal has a relaxed tax rule for foreign nationals. Under the non-habitual residency program (NHR), you are not required to pay tax for the first 10 years of your stay in Portugal.
Low Cost of Living
Portugal is one of the most affordable countries to reside in Europe. You can live comfortably in Portugal at CAD 1900 per month. Their Education and healthcare are also one of the cheapest in Western Europe. Portugal also has some of the best schools in Europe where you or your dependents can get a quality education.
Minimum Stay Requirement
Unlike other immigration pathways, this is the most lenient. You don't have to spend much time in Portugal. You must only spend 7 days in the first year and 14 in the next two years.
Picturesque Country
If you want to settle in a country with beautiful beaches and colorful streets, you should consider moving to Portugal.
Low-Cost Investment
With €280,000, you can invest in the country and become eligible for the golden visa. This amount is one of the lowest investment requirements in Europe.
Eligibility for a Golden Visa in Portugal
There are certain requirements to meet when applying for the Portugal golden visa program:
Nationality
You are eligible for the golden visa program if you are not a citizen of an EU country. This means Canadians are eligible to apply for the Portuguese golden visa.
Minimum Investment Threshold
To be considered for the Portugal golden visa, you must invest at least €280,000. There are various investment options available for you to choose from.
Age
You are eligible for the golden visa if you are at least 18.
Criminal Record
To apply for the Portugal golden visa, you have to be someone who has a spotless criminal record. If you have been convicted of a criminal offense, this will affect your chances of getting approval. Portugal takes this seriously and runs background checks even after you submit a criminal record certificate.
Minimum Stay Requirement
If you are applying for the golden visa, you must ensure that you stay in Portugal for at least 7 days per year.
Commitment to Maintenance
To apply for the golden visa, you must prove to the authorities that you will commit at least 5 years to maintain your investment.
Your Capital Must Be Yours
It is important to note that you cannot take loans in Portugal and use it to invest in Portugal. The money you will use must come from outside of the country for it to be valid.
Portugal Golden Visa Investment Options
When making your golden visa application, you are required to invest a minimum of €280,000. This amount can be invested in various forms. Here are the investment options:
Real Estate Acquisition
The real estate acquisition route to obtaining a golden visa has been the most famous for years. Foreign nationals are expected to buy a property worth between €280,000 to €500,000. The amount you are expected to invest depends on the property type and location.
You can get a property anywhere in Portugal for €500,000. However, if the property is in the less populated regions of Portugal, you will only need to get one worth €400,000.
You can purchase an old property (over 30 years old) in the urban regions of Portugal and renovate it with not less than €350,000. If the property is in the less populated areas in Portugal, you only need to get one worth €280,000.
Before investing, you must know that you are not eligible for a golden visa if you buy a residential property in Porto, Lisbon or any of Portugal's coastal cities. In these places, you will need to buy a commercial property.
You must not also pay the minimum required amount for one property. You can purchase multiple properties as long as they all meet or surpass the minimum required amounts.
It is also possible to combine wealth in purchasing a property. For example, you and your friend or sibling can partner to buy a property worth €1,000,000, and you both would meet the minimum requirement. It is assumed you both paid €500,000 each.
Last year, Portugal golden visa new rules were released. The government sought to close that route to citizenship. However, the golden visa route is still up. But the golden visa by real estate acquisition will soon be scrapped.
Foreign nationals can no longer apply for golden visas via real estate. The government, however, has not published a date when this will stop. Until then, applications and renewals will go on.
People already on the visa or whose applications are being processed will be moved to the Entrepreneur's Permit visa (D2).
Capital Transfer
You can also get a golden visa if you can transfer a minimum of €1,500,000 into a bank account in Portugal. According to Portugal golden visa latest news, this is another route to the golden visa the government intends to stop soon. One of the reasons the government is stopping this route is due to the housing scarcity issue currently growing in Portugal.
Fund Subscription
This is also called the Venture Capital Fund Investment. You must invest at least €500,000 in a business. You can invest in any business as long as it has no relationship with real estate. Your investment must last for a minimum of 5 years. A minimum of 60% of your investment must be in a business located in the national territory.
Company
You can also start a company or business in Portugal with a minimum of €500,000. It is expected that the company must create a minimum of 10 jobs. Alternatively, you can invest such an amount in an already existing company or business to increase their capital and create 5 permanent jobs.
Note that the company or business you will open must follow the due process of job creation and company incorporation as stipulated by the laws of Portugal.
Donations
This is another way to invest in Portugal and get your golden visa. You can donate money towards a particular private or public project. Your donation can be towards:
A research carried out by a private or public organization. The research must be in the field of science and technology. You can donate €500,000 if it is in an urban area or €400,000 if it is in a rural area.
A  cultural or national heritage in need of maintenance or recovery. It could also be donations towards an artistic production. You need to donate at least €250,000 if the project is in the urban area and €200,000 in the rural area.
Which Portugal Golden Visa Investment Route To Take?
The route you should take when investing toward the Portuguese golden visa program depends entirely on you and what you want. You have primarily two routes: the real estate route and the funds investment route.
Here are the pros and cons of the two routes.
Real Estate Route
Pros
The real estate route allows you to buy property and invest in something tangible. You can see what your money is going into and assess whether you want your money to go there. There is something tangible you are seeing that helps you make the decision.
The real estate route is highly liquid. This means you can easily sell your asset and get cash.
The real estate route has the flexibility of usage. There are diverse things you can do with a property in Portugal. You could decide to lease the property (land) to farmers for food and livestock production. You can rent the building to a company or business that needs a space for them to operate. You could convert to a residential building and get rental income from people living there.
The investment is in your hands to do as you please. You decide what you want to use your property for. If you'll keep leasing or renting out, or you want to sell or keep it as an inheritance for your children, or a gift for a friend, the ball is in your court.
 Cons
The first disadvantage of the real estate route is that it incurs high taxes. If you rent your property out, you have to pay 28% tax on whatever amount you get for renting it. If you want to sell, you will also pay 28% of the amount you sold as tax.
The issues with property management is another disadvantage of this route. You may not know much about property management, and such may be at the mercy of property managers.
The rental management problem is another issue that scares people away from this route. There is no way to ensure that the people you rent your property to will always pay on time. Landlord and tenant issues are common, and you could find yourself struggling with a tenant to pay what is due. Sometimes these issues can end up in court, incurring more expenses.
Funds Route
Pros
The investment by funds is a highly regulated market, so you are sure your investment is safe. Once the market goes well, you are confident you will also enjoy the profits.
The investment opportunities are vast. You could spread your investment across many sectors to mitigate the total capital loss.
The route is income tax efficient. The government will not tax your return on investment fund.
The chances of you getting huge returns on investment are higher with this route. There is no cap on how much you can gain from the market once it is flourishing.
Cons
The investment funds route is riskier as there is no certainty or guarantee that you will get a return on investment. You could wake up one morning to see everything you worked for vanish due to losses in the Portuguese market.
The route does not give you much power to make decisions. You cannot decide when to sell or keep. The decision-making is left to the fund managers, who may make decisions you are not okay with.
The last disadvantage of this route is that it can be a bit harder to sell. Even if you reach an agreement to sell your stocks and shares, no one would want to buy them if the market is not doing well. And you may not want to sell also if the profits are good.
If you need advice on which path to take, depending on your preference and circumstance, you can reach us online or call us on +1 844 290 6312.  We have attorneys at Total Law that can help you decide and inform you of legal steps to secure your investment.
Here are the requirements you need to meet when applying for the golden visa:
Minimum Residence Requirement
The golden visa rules require the visa holder to stay in Portugal for a minimum of 7 days in a year. This means that for the initial 2 years, you must have stayed in Portugal for at least 14 days. To be eligible for another 2-year renewal, you must have stayed another 14 days in 2 years.
Making and Maintenance of the Right Investment for a Minimum of 5 Years
When applying for a golden visa, you must show SEF proof that you have an investment in the country. It is also essential to know that when applying for Portuguese citizenship after 5 years, the Ministry of Justice in charge of citizenship application will require proof that you maintained your investment over the 5 years.
After you acquire citizenship, it is no longer mandatory for you to maintain the asset. Also, note that not just any investment will fly. It has to be an investment in tandem with the rules specified by SEF.
Proper Documentation
You must gather and present the proper documents. Providing the correct document makes it easier for your visa to be approved. Below are the documents you need to show while completing your application:
Passport or other travel documents issued by the government.
Evidence of investment. This can be a property deed with a receipt of payment, fund subscription proof from the fund manager, or a statement from a Portuguese bank or financial organization confirming the receipt of your funds.
Evidence of health insurance policy worth at least €300,000. You must present a health insurance policy for each family member when applying with them.
Criminal history certificate from the country of origin or residence in the past 1 year. This certificate should be issued 90 days before you submit your application.
Filled consent form permitting SEF to do a criminal background check on you.
Affidavit confirming that you will maintain your investment for at least 5 years.
Evidence of visa application fee payment.
Evidence of tax and customs compliance in Portugal. This should be gotten 45 days before the start of your application.
Note that if your documents are not in Portuguese, you have to translate and legalize them in Portugal through an authorized translator.
You can get your documents legalized at the Portuguese embassy or consulate in Canada.
You must submit your documents with the certified translations. You can use any of the means below to translate your documents:
A translation done by the Canadian embassy or consulate in Portugal.
A translation done by an authorized translator in the Portuguese embassy or consulate in Canada.
A translation done by anyone and confirmed by a Portuguese attorney.
NIF Number and Bank Account in Portugal
It is required that you invest in Portugal from your Portuguese bank account. This means you must have a bank account in Portugal for you to apply for the golden visa.
To open a bank account in Portugal, you must have an NIF number. This is your tax identification number.
To get a NIF number, you only need to walk into any tax office in Portugal and submit evidence of your address either in or outside of Portugal. Also, give them your identification document. You will get a tax ID number soon after.
If you are applying outside Portugal, you can give your solicitor the power of attorney so they can do this for you. Our attorneys at Total Law can do this quickly – contact us at +1 844 290 6312 or online.
After getting the NIF number, you can open an account with any Portuguese bank you choose. Here are the documents you need when opening a bank account in Portugal:
Your passport.
Your NIF number.
Your Portuguese mobile phone number.
Your evidence of income.
Your address in your home country.
If you are not in Portugal but have an account with a bank with a branch in Portugal, you do not need to open a new one.
You can use banks that allow opening bank accounts online.
However, if you are not in Portugal, your best bet is to contact our attorneys at Total Law to help you with this.
How To Get a Golden Visa in Portugal: Application Process
Here is a step-by-step guide for the golden visa application:
Talk to us at Total Law
Get in touch with us at Total Law so we can help you decide on what investment opportunity is best suited for your circumstance. Once settled, you can start the application with or without your dependents.
Get Your NIF and Bank Account Number
The next step is to get the NIF number and open a Portugal account. You can do this yourself, or we can help direct you to a bank that can open an account for you seamlessly without you being in Portugal. If you want to do this and are not in Portugal, you can travel to Portugal for this purpose since Canadians have free entry into Portugal for 90 days.
Gather Your Supporting Documents
Before kick-starting the application, you must ensure you have all the documents you need.
Make the Minimum Investment
The next step is to make your investment. This should be after you have scouted for the best opportunity in your chosen area. Our team at Total Law can guide you to make the necessary paperwork to secure your investment.
Make a Pre-Application
After making your investment, you will have to make a pre-application to SEF. They have to look at your investment to ensure it meets the standards. To apply, you have to do the following:
Create an account at the ARI (Residence Permits for Investment Activities) access portal.
Attach all your supporting documents.
Attach proof of payment for all visa-related fees.
You can do this yourself or empower us with a power of attorney to handle this process for you.
Biometrics Collection
Usually, after 2 to 6 months, you will get a mail from SEF to submit your biometrics if your pre-application was successful.
Collect Your Passport
SEF will approve your application if it is successful. You can now travel to Portugal. On getting to Portugal, you will now attend an interview with SEF. You will get your residence permit after paying your visa issuance fee.
Timeline for the Golden Visa Process
Overview
The processing time for the golden visa varies and depends on the workload on SEF and the particular visa application center you used.
After the pre-application, it can take 2 to 6 months to get a decision from SEF and for a biometrics collection date. If successful, you will receive the visa in your passport.
After moving to Portugal, it will take another 4 months to get your residence permit.
Years 1 & 2
Your residence permit and golden visa are valid only for 2 years. In these 2 years, you must have spent at least 14 days in Portugal.
You must schedule another appointment with SEF 30-90 days before your initial residence permit expires.
You must submit all the documents you submitted before and pay for biometrics processing.
Years 3 & 4
After renewing your permit, you can live, work and study in Portugal for another 2 years. You have to ensure you spend 14 days minimum in Portugal. At the end of the 2 years, you have to apply for renewal again.
Year 5
After the 5th year, you can do any of the following:
Continue your golden visa program.
Apply to become a citizen.
Apply to become a permanent resident.
Fees Associated With The Golden Visa Program
€533 as processing fee. An additional €83 for each dependent. This fee is paid at the start of your application and every renewal.
€5325 as a one-time application fee for each person applying from a family.
€2663 renewal fee for each person at every renewal.
You must also pay legal fees for any firm handling your application.
Also, note that you will pay tax if you invest via the real estate route. The specific amount you will pay as taxes depends on your investment.
Portuguese Golden Visa Tax Implications
One of the implications of getting a golden visa is taxation. As a legal resident, you will not pay tax on any income you get outside of Portugal. However, you will pay tax on any income you get from your investment in Portugal.
Non-Habitual Resident (NHR) Tax Program
To be a tax resident, you must spend more than 183 days in 1 year in Portugal. Under this program, you are exempt from paying taxes on any income you make outside Portugal. For income gotten from Portugal, you only pay 20% tax. This program is valid for 10 years per person. The program has changed, though. Foreign nationals who live in Portugal must pay tax from their pension.
Real Estate Taxes
If you choose to get a golden visa via the real estate route, know you must pay taxes. You must pay yearly local tax depending on the kind of property you have.
You must also pay a rental tax of 28%.
Obtaining a Portugal Citizenship by Investment
You can apply for Portugal citizenship after spending 5 years as a golden visa holder. Your application should be made to the Ministry of Justice. You must prove that you have maintained your investment in those 5 years and have not broken Portuguese laws.
Also, note that you must show your Portuguese-speaking proficiency when applying for citizenship.
How Can Total Law Help?
At Total Law, we are dedicated to helping you achieve your dream of getting a Portuguese golden visa. We do this by assisting you in gathering all your supporting documents, advising you of investment options best suited for your circumstance, and giving you step-by-step guidance on applying or applying on your behalf.
We also have expert attorneys who can prepare the legal documents you need when purchasing property or investing in Portugal. This is necessary to ensure your funds are secure. We can do this even before you leave Canada.
Our team can also help you estimate how much you need to move from Portugal to Canada. For more information about what we do, call us today on n +1 844 290 6312 or contact us online.
Advice Package
Comprehensive immigration advice tailored to your circumstances and goals.
Application Package
Designed to make your visa application as smooth and stress-free as possible.

Fast Track Package
Premium application service that ensures your visa application is submitted to meet your deadline.
Appeal Package
Ensure you have the greatest chance of a successful appeal. We will represent you in any case.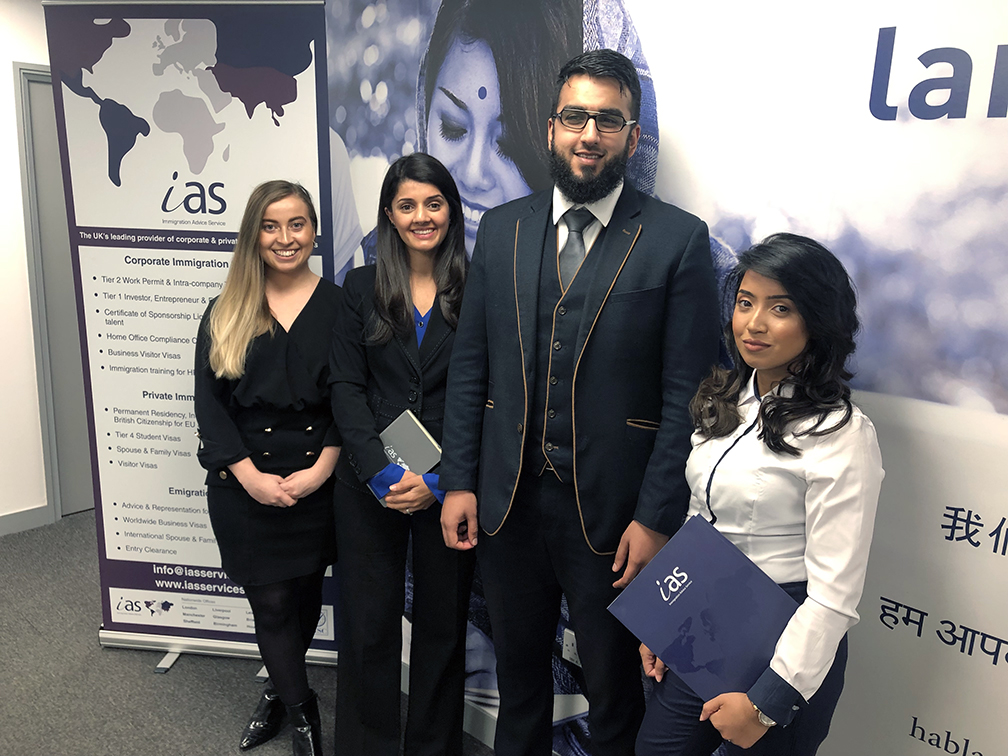 The Advice Package
During this untimed Advice Session with our professional immigration lawyers in London, you will receive our comprehensive advice, completely tailored to your needs and your situation.
Request the Advice Package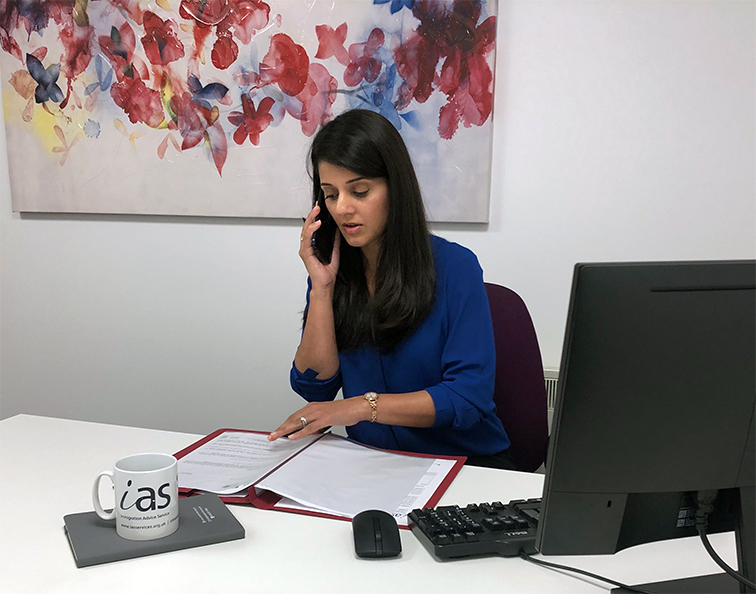 The Application Package
With our Application Package, your dedicated immigration lawyer will advise you on your application process and eligibility. Your caseworker will then complete and submit your forms to the Home Office on your behalf.
Request the Application Package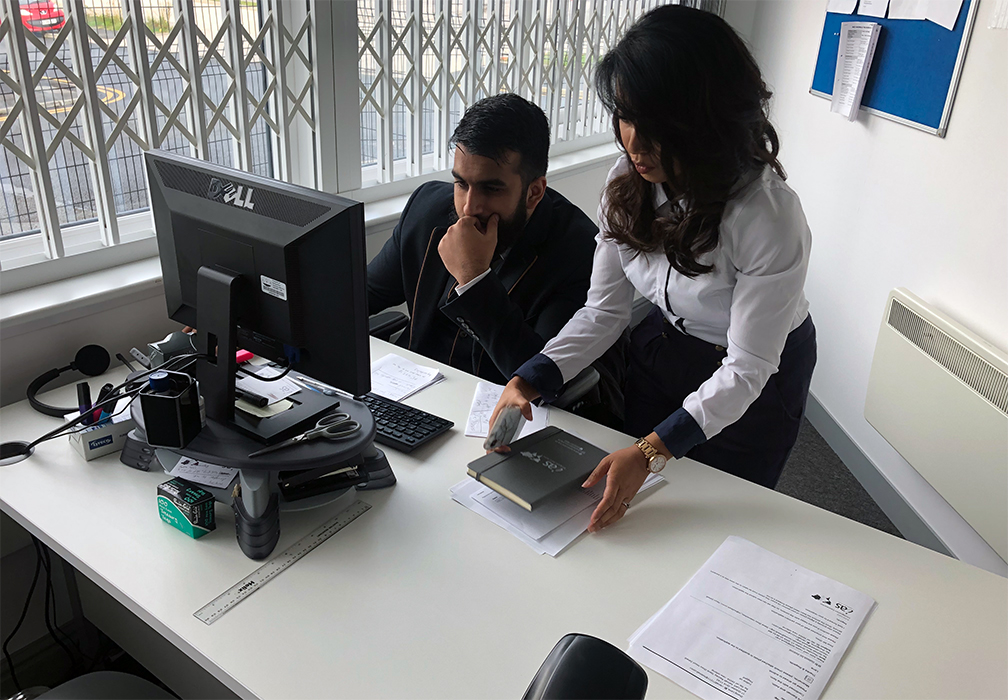 The Fast Track Package
Our Fast-Track Application Package is a premium service for those who need to submit their application in time with their deadlines. Your case will become a top priority for our lawyers and you will benefit from our highest-quality services.
Request the Fast Track Package
The Appeal Package
By choosing our Appeal Package, you can rely on our lawyers' legal knowledge and experience to ensure you have the highest chance of a successful appeal. We will also fully represent you in any hearings/tribunals.
Request the Appeal Package
Frequently Asked Questions
One of the significant disadvantages of Portugal's golden visa is the cost. Not many people can afford the amount required to make the application. Another disadvantage is there are limited qualified properties to buy. Lisbon and Porto, where you can easily buy a property, no longer qualify for a golden visa. Lastly, you cannot pull out your investment for five years, even in the case of an emergency, as doing so will violate the terms of your visa and render all your efforts and funds up to that point void.
Portugal is not ending the golden visa. They are only scraping the golden visa's real estate and capital transfer route. This is mainly because of the rising housing problem in Portugal.
You can get a residence permit in Portugal if you buy a house. That is the real estate route of the golden visa. However, the house must have cost a certain amount and meets all the requirements for the golden visa. Also, note that this route to residency in Portugal will soon close.