Portugal Job Seeker Visa
In response to ongoing labour talent shortages, the Portuguese government have introduced a Portugal Job Seeker Visa, allowing those who don't have a job offer in the country to reside there for a period of 3 months while they look for suitable employment.
Total Law is a specialist immigration firm who have vast experience in helping Canadians apply for and obtain foreign visas. Call our North American office on +1 844 290 6312 to discuss your circumstances and hear what support we can offer you!
Do Canadians Need To Apply For The Portugal Job Seeker Visa?
The Portugal Job Seeker Visa is open for anyone who isn't a European Union, Schengen or Portuguese resident. If a Canadian national doesn't have an existing Portugal work visa or an employment contract in place to apply for one, they can apply for the Portugal Job Seeker Visa in order to start their journey to live and work in the country.
When granted, the Portugal Job Seeker Visa allows the visa holder a period of 120 days in which to secure a job offer. permit: point, they can choose to apply for a full Portugal work visa and residence permit; or, if not secured, to renew for another 60 days or to leave.
Canadian citizens should never travel to Portugal without a visa of some kind having been granted, as they are likely to be declined entry upon arrival.
"I'm very happy with the standard of training received on the OISC Level 1 course, i passed my exam. Thank you!"
"My application was approved and a huge weight has been lifted from our shoulders this year "
"We used this service for the spouse visa extension application to assure that all the information was valid and correct."
Portugal Job Seeker Visa Requirements For Canadian Citizens
Those who are already residents of the EU or Schengen Zone enjoy freedom of movement around Europe and so need not apply for a visa to travel to Portugal or to look for employment there.
However, Canada is far removed from these areas and so a visa must be granted to allow citizens entry into the country.
Canadian nationals are eligible to apply for a Portugal Job Seeker Visa if they match the following criteria:
The applicant is aged over 18
The applicant is currently a non-EU resident
The applicant has a valid Canadian passport
The applicant has a clean criminal record
The applicant has financial means to support themselves without state intervention for the 120-day period of their visa's validity
The applicant has health insurance that covers them sufficiently for the duration of their stay in Portugal.
There is no requirement for an applicant to the Portugal Job Seeker Visa scheme to have an employment contract in place or be in negotiations with an organization to sign one. This visa is granted for holders to spend their time in the country applying for jobs and being interviewed for roles with the aim of securing permanent employment.
It should be noted that the application for a Portugal Job Seeker Visa will usually require an in-person visit to a Portuguese Embassy or Consulate, and so applicants must be ready and willing to travel to one if they're not already geographically close.
In Canada, the central Portugal Embassy is found in Ottawa. Three Consulate Generals of Portugal can be found in Montreal, Toronto and Vancouver.
Supporting Document Requirements for the Job Seeker Visa for Canadian Nationals
Applicants will need to submit a number of supporting documents with their visa application. These include:
Visa application form completed and signed
A valid Canadian passport that expires no sooner than 3 months after the intended end date of the visa
Two passport sized photographs, taken to passport standards
Proof of valid travel insurance for the duration of intended stay in Portugal, including provision for urgent medical assistance
Criminal record certificate detailing a clean record
Signed request for a further criminal record enquiry by the Portuguese Immigration and Border Services (SEF)
Confirmation of intended travel reservation demonstrating return travel arrangements no later than the end of the intended visa period
Proof of sufficient financial resources to support themselves during their stay in Portugal (usually equivalent to the sum of three month's salary) OR
A Term of Responsibility signed by a Portuguese citizen or resident guaranteeing food and accommodation for the applicant
Proof of registration with the Portuguese IEFP
(If resident anywhere other than Canada) Proof of current living situation; valid until no sooner than 3 months after the intended end date of the visa.
Additional documents may be requested by border services during the application processing period.
Applying For The Portugal Job Seeker Visa From Canada
There are several steps to applying for the Portuguese Job Seeker Visa as a Canadian citizen and in a standard application, they are as follows:
Step One: Register interest with the IEFP
Prior to the application being filed, the individual concerned must file 'an expression of interest of enrolment' with the Portuguese Instituto de Emprego e Formacao Profissional (IEFP). This is the Portuguese public employment service and notifies border services that you have an interest in working in Portugal. This step is a simple online form that can be submitted through the official IEFP website.
Step Two: Compile supporting documents
All relevant supporting documentation should be compiled ready for submission along with the application. There may be costs associated with this and it should be noted that such fees are the responsibility of the applicant.
Step Three: Complete application and pay application fee
The applicant should book an appointment at their local Portuguese Embassy or Consulate-General to apply for the Job Seeker Visa. The applicant should take all compiled supporting documents to this appointment and pay the €75 application fee while there. This fee is non-refundable and unless paid at the time of the application, it will not be processed.
Step Four: Wait for visa decision
It takes on average 60 days for Portuguese immigration authorities to make the decision whether to grant or decline a Job Seeker Visa. During this period further documentation or information may be requested, and this should be supplied promptly.
Step Five: Travel to Portugal
If granted successfully, the visa holder is free to travel to Portugal and start applying for roles!
Portugal Job Seeker Visa Processing Time
There is no set time for the processing of Job Seeker Visas, as additional information and documentation may be requested during the processing period which can cause delays. On average, it takes 60 days for a decision to be reached.
Renewing / Extending Portugal Job Seeker Visas
The Portuguese Job Seeker Visa is valid for a standard period of 120 days.
If a Job Seeker Visa Holder is successful in securing permanent employment during the 120-day period, they can apply for a Portuguese residence permit through the usual channels. This application will be supported by their new employer.
If a Job Seeker Visa Holder has not been successful in securing permanent employment during the 120-day period, they can apply to extend their visa. An extension may be granted for a period of up to an additional 60 days, but only grants a single entry to the country and so the visa holder should not leave Portugal.
Where a Job Seeker Visa has expired without the holder finding permanent employment and they have left Portugal, they may re-apply for the same visa class again after a period of one year.
How Can Total Law Help
Total Law is a specialist firm of immigration lawyers who hold vast experience in helping Canadians secure Portuguese visas.
We appreciate how difficult it is to obtain a work permit when you're so geographically so far from the country and understand how convenient a Job Seeker Visa is to bridge that gap.
Our team of visa experts can guide you through the application process, help you compile all relevant documentation and advise you on how best to find employment once you're present in the country. Every situation is different and so we work on every application on a case-by-case basis. Job Seeker Visas provide a unique opportunity for living and working in Europe and we want to help you find your way there. Call our North American office on +1 844 290 6312 for a free, no-obligation chat to talk through your visa application prospects.
Advice Package
Comprehensive immigration advice tailored to your circumstances and goals.
Application Package
Designed to make your visa application as smooth and stress-free as possible.

Fast Track Package
Premium application service that ensures your visa application is submitted to meet your deadline.
Appeal Package
Ensure you have the greatest chance of a successful appeal. We will represent you in any case.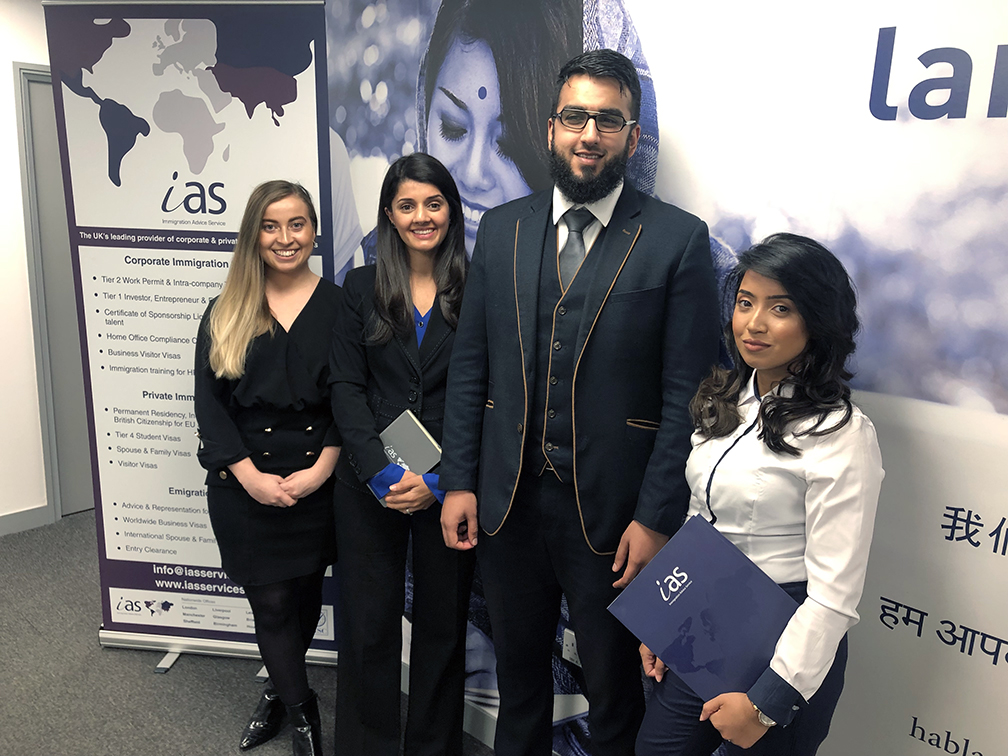 The Advice Package
During this untimed Advice Session with our professional immigration lawyers in London, you will receive our comprehensive advice, completely tailored to your needs and your situation.
Request the Advice Package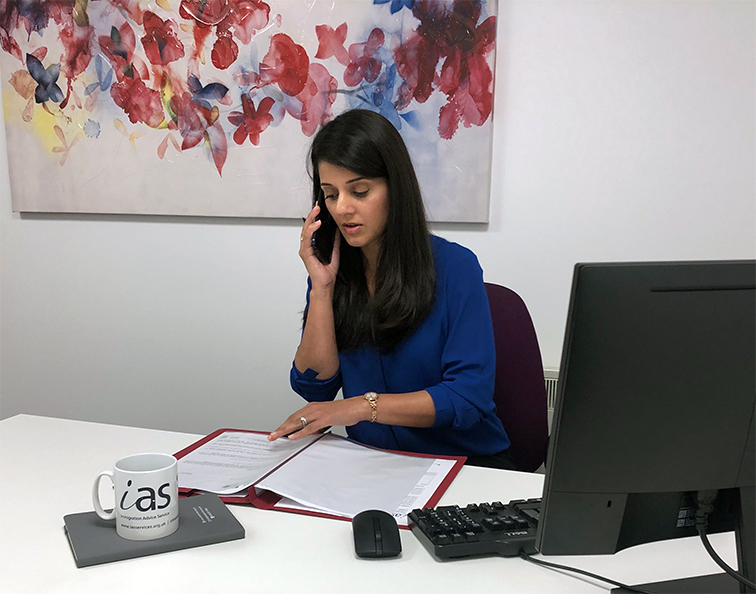 The Application Package
With our Application Package, your dedicated immigration lawyer will advise you on your application process and eligibility. Your caseworker will then complete and submit your forms to the Home Office on your behalf.
Request the Application Package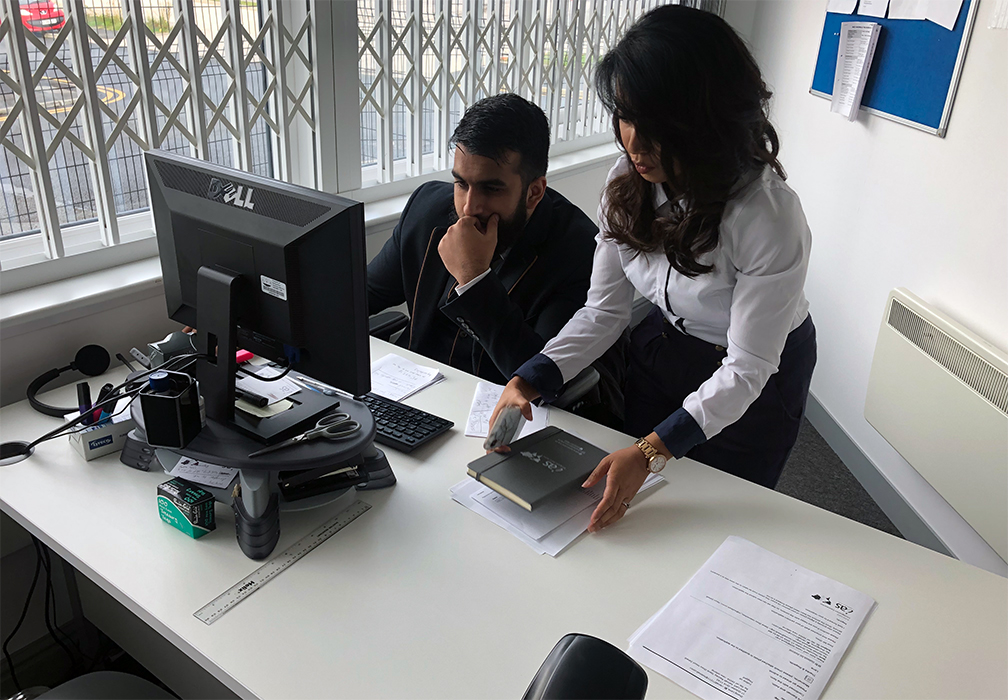 The Fast Track Package
Our Fast-Track Application Package is a premium service for those who need to submit their application in time with their deadlines. Your case will become a top priority for our lawyers and you will benefit from our highest-quality services.
Request the Fast Track Package
The Appeal Package
By choosing our Appeal Package, you can rely on our lawyers' legal knowledge and experience to ensure you have the highest chance of a successful appeal. We will also fully represent you in any hearings/tribunals.
Request the Appeal Package
Related pages for your continued reading.
Frequently Asked Questions
A non-refundable visa application fee of €75 is payable for a Job Seeker Visa. There are a variety of indirect expenses that may also be incurred during the application process.
On average the processing stage of the Job Seeker Visa application process takes 60 days before a decision is granted to the applicant. This is usually supplied by email but can also take place by phone or in-person at a Portuguese Embassy or Consulate General.
Once an individual returns to their home country after visiting Portugal on a Job Seeker Visa, they must wait a period of one year before they can apply for the same visa type again.
There is one Portuguese Embassy and three Consulate Generals in Canada. Their locations are as follows:
Embassy of Portugal, 645 Island Park Dr, Ottawa, ON K1Y 0B
Consulate General of the Portuguese Republic, 438 University Ave #1400, Toronto, ON M5G 2K8
Consulate General of the Portuguese Republic, 925 W Georgia St #920, Vancouver, BC V6C 3L2
Consulate General of the Portuguese Republic, 2020 Blvd Robert-Bourassa Suite 2425, Montréal, QC H3A 2A5.