Portugal Work Visas For Canadian Citizens
Canadians who wish to work in Portugal will have to apply for a Portugal work permit if they meet the eligibility criteria.
Do you want to know more about the Portugal work visa? Contact us by calling +1 844 290 6312 or send us a message online. We can answer any questions about the Portuguese work visas, including eligibility requirements, costs and the application process.
An Overview Of Portugal Work Permits For Canadians
Canadians who want to work in Portugal must obtain a work permit. To get this permit, one major requirement is to have a valid job offer from an employer in Portugal. If you do not have an offer, you are not eligible to apply for a work visa.
A job offer from a Portuguese employer is necessary because your prospective employer is the one who starts the application process. Your future employer has to make an application to the Ministry of Labour, informing them of the need to employ from abroad.
This application must prove that the employer has sought a candidate from Portugal and the EU for 30 days without success.
The Labour authorities will review this application and decide if your employer should proceed with the hiring process. If the employer is permitted to hire from abroad, you can then start your application.
When making your application, you must specify where in Portugal you'll be domiciled and what your job role is.
The Portugal work visa ties you to the employer that sponsored you. You'll have to keep working for that employer. If you want to change employers, you'll have to get another employer to sponsor you and then make a fresh work visa application.
You must do this before you change location or take up another job.
Portugal work visas have 2 categories: the short-stay work visa, which allows foreign nationals to work in Portugal for up to 90 days, and the temporary work visa, which allows for work that will last more than 90 days.
This temporary work permit is valid for 2 years, but it is renewable and also a route to citizenship and permanent residence.
Canadians, however, can visit Portugal for 90 days without a visa and then apply for a work visa and Portuguese residence permit.
"I'm very happy with the standard of training received on the OISC Level 1 course, i passed my exam. Thank you!"
"My application was approved and a huge weight has been lifted from our shoulders this year "
"We used this service for the spouse visa extension application to assure that all the information was valid and correct."
Types of Portugal Work Visas Available For Canadians
Canadians are eligible for different kinds of work visas, but the one you'll apply for depends on your reason for moving to Portugal. It also depends on your work and the kind of professional qualifications you have.
Here are the visas available for application for you as a Canadian:
EU Blue Card
The EU blue card is a work visa available for highly qualified Canadians. When applying for this visa, you must show the Embassy your qualifications, portfolio and skills.
The EU blue card permits you to work in Portugal for 2 years. If your employer wishes to keep you, you can renew for 3 more years.
One of the advantages of the Blue Card is that you can also work in other countries in the EU.
To apply for an EU Blue Card, you must:
Have the highest attainable qualification in your field.
Have a job contract to keep you in the EU for at least 12 months.
Have an annual salary 1.5 times higher than the national minimum yearly salary in Portugal.
Skilled Worker Visa
To apply for this visa, you must have skills in an eligible industry. Again, you must have a permanent work contract. The industries eligible for this visa are medicine, sciences, admin, HR, engineering and IT.
You'll usually get a skilled work visa valid for a year. You'll keep applying for renewals yearly if your employer wants to keep you in their service.
Tech Visa
If you are highly skilled in tech, you can also apply for this visa. However, you'll need a work contract from a Portuguese tech company. Certain conditions guide employment in this category.
One is that you must not hold an offer from a new company or one undergoing restructuring and reconstruction. Your prospective employer must not be owing social security contributions.
Training or Volunteer Work Visa
This is for Canadians who want to work as volunteers in Portugal. The visa is usually valid for 1 year and is not renewable. But if your employer will need your services beyond 1 year, they'll have to specify because once the visa expires, you'll have to leave the country.
You can stay, however, if you get a valid job offer. You can then quickly apply for a visa and resident permit with the SEF.
Highly Skilled Worker Visa
If you are exceptionally skilled in your field, you can apply for the highly skilled worker visa. To get this visa, you must demonstrate that you can carry out duties that need expert knowledge in your field.
Medical doctors, engineers and scientists who carry out specialized jobs are usually the ones applying for this visa.
Work Visa for the Self-employed
Canadians who are self-employed can also apply for a work visa.
There are 2 categories of this visa: the temporary stay and the residency visa.
The temporary stay visa is valid for a year and can be extended by 2 more years.
When you apply for the residency visa, you get 2 years, with a chance to renew for an additional 3. One advantage of this visa is that you can travel to Portugal with your family. Again, it is a route to permanent residency or citizenship. Another reason people go for this visa is that you don't pay taxes on any income that does not come from Portugal.
It is vital to note that you are not permitted to take up any job in Portugal under this visa.
Your source of income must be from remote work abroad.
All The Portugal Work Visa Requirements
Canadians who want to work in Portugal and their prospective employers must meet the requirements below:
Employers will need to submit these documents to the Labour authorities to prove their eligibility:
Residence Permit 
Employers who are not Portuguese citizens need to prove that they operate legally in Portugal. They must show this by presenting a permanent resident card or a residence permit.
Proof of Accommodation
If your employer is offering accommodation, they'll have to submit the address of the house to the labor authorities.
Valid Passport
Your employer will also need to submit a copy of your Canadian passport.
Job Offer
This is the most important document your employer must submit. The job offer must spell out your role, hours of work and the duration of the employment contract. The job offer will also show how much you will be paid monthly.
If you or your employer breaks the terms of the job offer, you lose your residence permit, or they lose rights to employ you overseas.
Digital Passport
Your employer must submit two copies of your passport photograph. These photographs must comply with the EU photo standards and not have been taken earlier than 3 months.
Tax Statement
Before your employer can apply for permission to hire overseas, they'll have to prove they have been tax-compliant.
Proof that no EU/EEA/Swiss Citizen Could Do the Job
Another requirement your employer needs to meet is to convince the labour authorities that they tried to hire from Europe to no avail. They have to prove that no European citizen or resident was willing or able to do the job.
They can prove it by submitting a vacancy that they posted on the local job board. This must have been in the listing for at least 30 days.
Criminal Record Certificate
Your employer has to prove to the labor authorities that you have not been convicted of any crime in your country. You have to get the criminal record certificate from the Canadian Police and forward it to your employer.
Contribution to Social Security
Lastly, your employer has to prove to the Portuguese authorities that they have been judiciously contributing to social security.
You'll need to submit these documents below to the Portuguese Embassy in Canada to prove that you meet the eligibility criteria:
Portugal Work Visa Application Form
Get this form from the website of the Portuguese Ministry of Foreign Affairs. You have to download the form, print it, fill it out and sign it.
Criminal Record Certificate
Even though you gave this to your employer, you must submit it to the Embassy before processing your application.
Consent Form 
After getting a criminal record certificate, you must sign a consent form permitting the SEF to do a background check. This is to verify if the criminal record certificate you sent is legitimate.
Evidence of Accommodation
You must show the Embassy that you have a place to stay upon arrival in Portugal. This could be a rental contract between you and a Portuguese landlord, a property deed showing you bought a house or a hotel/Airbnb booking. An invitation letter from a Portuguese citizen or resident will also suffice.
If your employer promised you accommodation, you can send proof of this.
Job Contract
To apply for a work visa, you must present a work offer issued by a Portuguese employer.
Medical Insurance Policy
You must show the Embassy that you have a medical insurance policy worth €30000.
Means of Subsistence
You must show the Embassy that you have enough money to take care of your needs and that of your family members if you are applying with them. Ideally, it is advised that each adult holds at least €45 per day.
Step By Step How to Apply for a Portugal Work Visa
If you want a Portugal work visa, apply online. There are 3 stages of the work visa application. The employer in Portugal starts the first stage, you continue with the second stage in Canada, and then finish the final stage in Portugal.
See the stages below:
Stage 1
Employer Obtains Permission to Hire Overseas
If you pass the hiring process of a Portuguese employer, the next step would be to send your documents to him. The employer can apply for permission to hire overseas with the Labour authorities.
It is the employer's responsibility to prove they could not find someone willing or able to do the job in the EU.
If the labor authorities grant the permission, you can start the application from your end.
Stage 2
Fill Out Visa Application Form
Go to the official website of the Ministry of Foreign Affairs for Portugal and make your application. The form is called the national visa application form.
Prepare Your Documents
Gather all the documents you need for the application. You can make use of the checklist above to gather the documents.
If you are still confused about what document to present, call +1 844 290 6312 or message us online.
Pay Visa Fees
You have to pay €90 as the visa fee. Ensure that you have to attach a receipt of this payment to your documents. If the Embassy doesn't see this, your application won't be processed.
Schedule an Appointment with the Embassy
Canadians must visit the Portuguese Embassy when applying for a work visa. But to do this, you have to schedule the meeting. This is because the Embassy does not deal with walk-in submissions.
You have to schedule the appointment online.
On your appointment date, you have to be physically present at the Embassy. If you are moving with your family, you must also visit the Embassy with them.
The officials at the Portuguese Embassy will review your documents. If they are satisfied, they will collect your biometrics.
Pick Your Visa
If you ace the interview, you'll be told where to pick up your visa. You are also free to make your travel arrangements.
Stage 3
Obtain Social Security Number
Upon getting to Portugal, you have to apply for and obtain a social security number.
Tax ID Number and Bank Account
The next thing to do after getting social security is to get a tax ID number. You can get a tax ID number at any tax office in Portugal. You can then proceed to the bank with it to open a bank account.
Get Residence Permit
You have 4 months to get a residence permit when you get to Portugal. Once you enter Portugal, schedule a meeting with the SEF and pay the application fee of €83. On the meeting day, go with all of your supporting documents.
If your application for a residence permit is accepted, you must pay €72 before it is issued.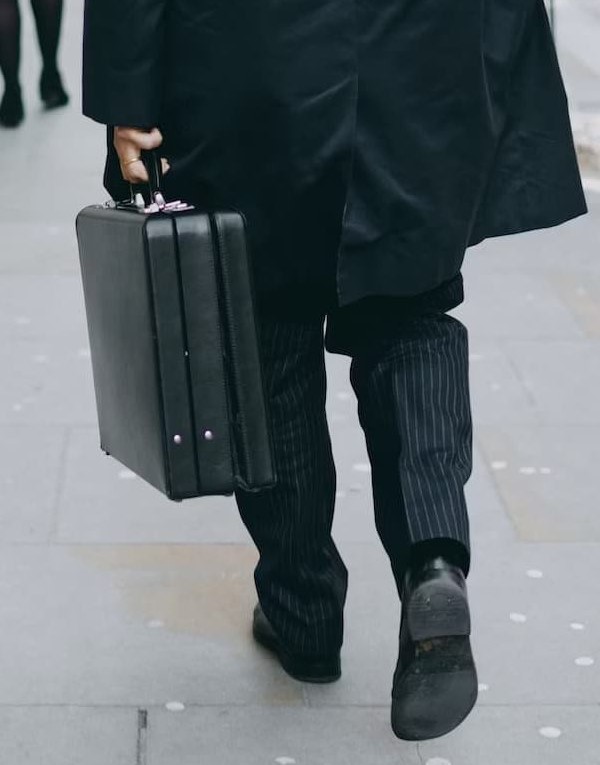 The Processing Time for a Portuguese Work Visa
It could take your employer 2 months to get a response from the Labour authorities.
Work visas that last 90 days or less take 1 month to be processed.
Work visas that last more than 90 days take 2 months to be processed.
The SEF might issue you a residence permit 14 days after your interview.
Work Visa Validity & Extension
Your work visa's validity depends on your type of work visa.
Short-stay visas last for 90 days, and they are not renewable. You'll have to move out of the country and stay away for 3 months before reapplying.
Long-stay visas last for either 1 or 2 years, and they can be extended so long as your employer still wants you to keep working for them.
Portugal Work Visa To Permanent Residency
You can keep renewing your Portuguese work visa till you stay in Portugal for 5 years. Then you can apply for permanent residency. If your application is successful, you will no longer be bound by the rules of the work visa. You can live anywhere in Portugal and work for any employer. You can also exit the country and re-enter without any immigration constraints.
How Can Total Law Help?
Getting a Portuguese work visa is a tedious process that requires you to meet every requirement and submit many documents. This can often be overwhelming and confusing.
It makes many employers shy away from sponsoring the work visas of employees abroad, even if they are exceptional talents. But you don't have to fret.
Our team at Total Law is all out to make the process a walk in the park. We are a team of immigration and employment lawyers who can help employees and employers apply for the work visa smoothly.
Whether it is reviewing your documents to determine your eligibility, advising you on the visa, fast-tracking your application or helping you look for an alternative Portuguese visa that suits your needs, Total Law can help. We have assisted many Canadians in applying for a work visa, and we can assist you, too.
If you need more information about our services, give us a call at +1 844 290 6312 or message us online.
Advice Package
Comprehensive immigration advice tailored to your circumstances and goals.
Application Package
Designed to make your visa application as smooth and stress-free as possible.

Fast Track Package
Premium application service that ensures your visa application is submitted to meet your deadline.
Appeal Package
Ensure you have the greatest chance of a successful appeal. We will represent you in any case.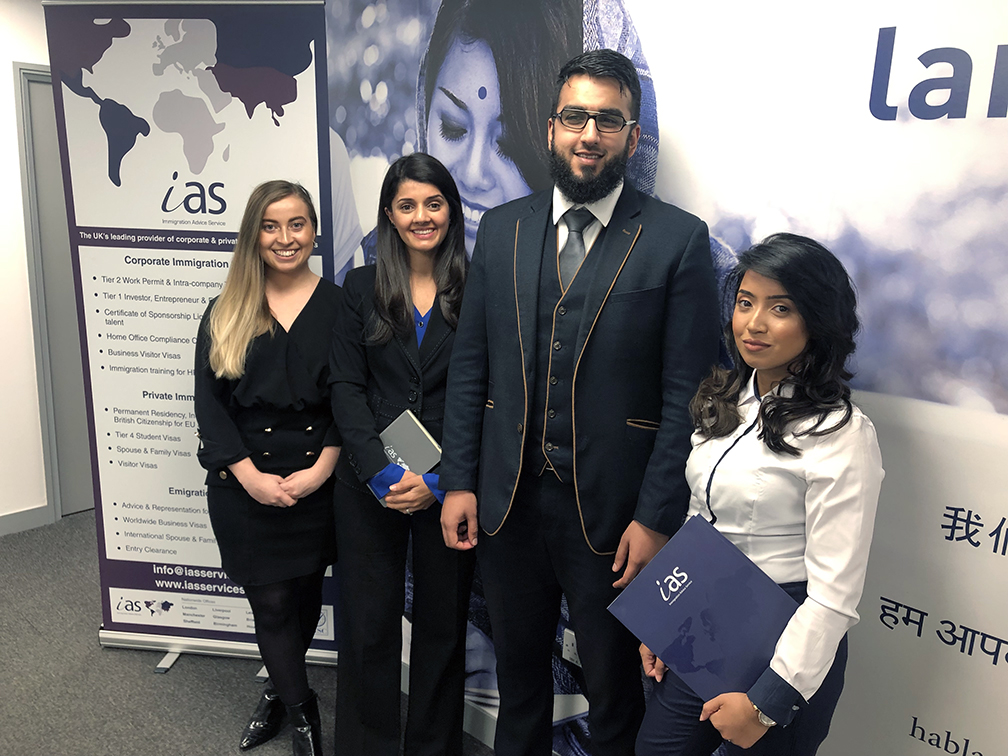 The Advice Package
During this untimed Advice Session with our professional immigration lawyers in London, you will receive our comprehensive advice, completely tailored to your needs and your situation.
Request the Advice Package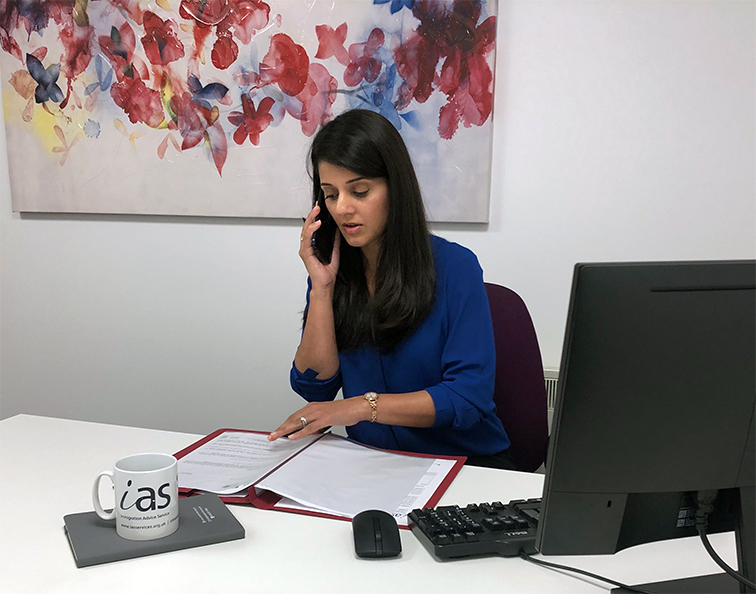 The Application Package
With our Application Package, your dedicated immigration lawyer will advise you on your application process and eligibility. Your caseworker will then complete and submit your forms to the Home Office on your behalf.
Request the Application Package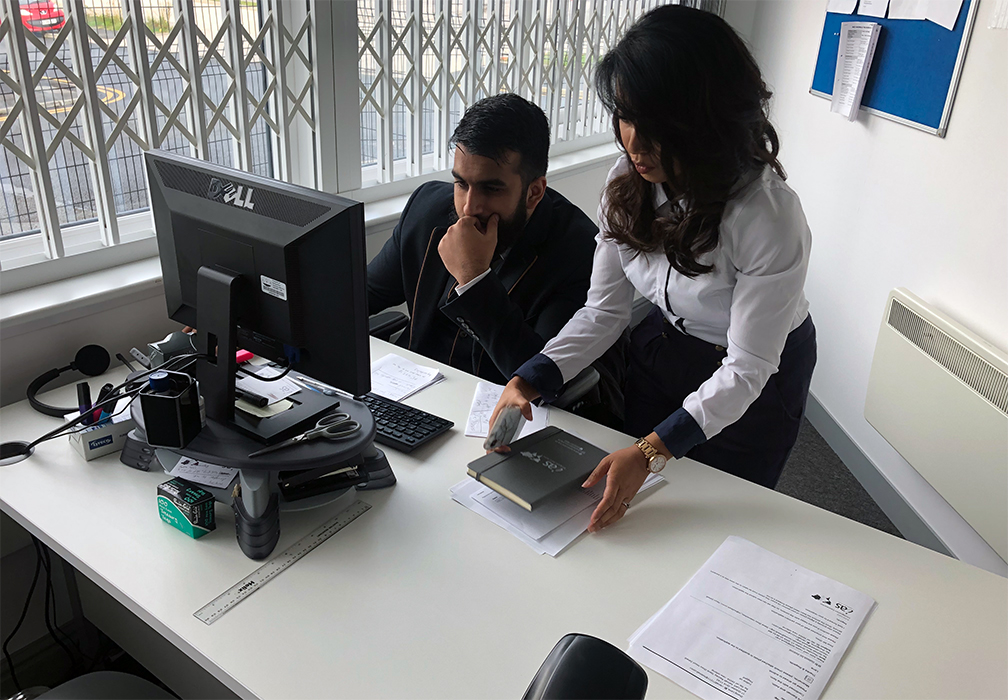 The Fast Track Package
Our Fast-Track Application Package is a premium service for those who need to submit their application in time with their deadlines. Your case will become a top priority for our lawyers and you will benefit from our highest-quality services.
Request the Fast Track Package
The Appeal Package
By choosing our Appeal Package, you can rely on our lawyers' legal knowledge and experience to ensure you have the highest chance of a successful appeal. We will also fully represent you in any hearings/tribunals.
Request the Appeal Package
Related pages for your continued reading.
Frequently Asked Questions
There is no specific date for the Portugal work visa to open. Once you have received an offer from an employer, they can get permission to hire you. Once the approval is given, you can then apply for a work visa from Canada.
You cannot work in Portugal without a work visa. The only people who can work in Portugal without a work visa are EU citizens.
You can extend a long-stay work visa. The extension depends on whether your employer wants you to keep working for them.