Portugal Working Holiday Visa for Canadian Citizens
If you're a Canadian citizen aged 18-35 who wants to visit Portugal for a working holiday, you may be able to apply for a working holiday visa.
For more information about Portugal's working holiday visa, including the eligibility criteria and how to apply, or to access one-to-one support throughout the entire application process, speak to one of our immigration specialists at Total Law today. Call +1 844 290 6312 or contact us online.
Portugal Working Holiday Visa - Overview
Portugal's working holiday visa, officially named the Temporary Stay visa, is designed for foreign citizens who want to enjoy a holiday whilst working or studying in the country.
It is valid for 12 months and grants you the right to work for a duration of up to 6 months or study for up to 4 months.
You do not need a formal job or internship offer in Portugal to apply but all costs associated with the trip (including your visa, your travel there and back, and living expenses) must be paid for by you.
It is worth noting that this specific working holiday visa does not allow anyone to enter the country with you as a 'dependent'. This means that if you wish to travel with family such as your children, you will not be eligible and will need to apply for a different visa type.
"I'm very happy with the standard of training received on the OISC Level 1 course, i passed my exam. Thank you!"
"My application was approved and a huge weight has been lifted from our shoulders this year "
"We used this service for the spouse visa extension application to assure that all the information was valid and correct."
Do I Need A Visa?
On 3rd May 2018, Portugal and Canada signed a memorandum. The primary objective is to promote youth mobility allowing Canadian citizens aged 18-35 to live and work in Portugal for short periods of time.
However, all non-EU nationals still need a visa to work in Portugal, and for individual Canadian travellers aged 18-35, Portugal's working holiday visa is the go-to.
Portugal Working Holiday Visa - Benefits
There are various benefits to gaining a working holiday visa in Portugal, however, one of the biggest draws is that this visa allows you the right to visit all countries that make up the Schengen area without having to apply for any further visitor visas.
Many European countries are part of the Schengen area including popular destinations such as Germany, Belgium and Malta.
Portugal Working Holiday Visa - Am I Eligible?
The eligibility requirements for the Temporary Stay visa in Portugal can differ depending on which country you are applying from. If you're a Canadian citizen you must be aged between 18-35 and meet all of the specific requirements that are set out by the Portuguese Labor Authorities. In addition, the work must be incidental to the holiday, however, you do have the right to provide paid-for services. You must write a declaration letter as part of your application that states you intend to work incidentally whilst you enjoy holidays.
Portugal Working Holiday Visa - Requirements For Canadian Citizens
To be eligible for a working holiday visa in Portugal, all Canadian applicants must:
Be between the ages of 18-35.
Hold a valid Canadian passport for the duration of your stay.
Hold a prepaid return ticket or have sufficient funds to enable you to do so.
Possess sufficient financial resources to support yourself for the duration of your stay.
Obtain adequate health insurance for the duration of your stay covering hospital costs.
Pass criminal record verification.
Supply the Portuguese Labor Authorities with all requested legal documents needed to support your visa application.
Portugal Working Holiday Visa - Required Documents
As part of the visa application, you must supply the Portuguese Labor Authorities with legal documents as evidence of your eligibility. The current standard documents required for Canadian citizens are as follows:
Completed visa application form.
Valid passport – valid for at least 12 months.
Proof of round-trip ticket or evidence of sufficient funds that enable you to get one.
Proof that you possess sufficient financial resources to cover your maintenance costs throughout the duration of your stay.
Proof of any relevant qualifications.
Proof of health insurance valid for the duration of your stay.
Criminal record certificate.
1 Passport photograph.
A statement certifying your intention to work incidentally to your holiday.
It is worth noting that the Portuguese authorities may ask for additional documentation, such as any work offer or registration in a high-education institution, should they require it. You are obligated to provide these documents in order to be successful in your application.
Portugal Working Holiday Visa - The Application Process
All applicants for a working holiday visa in Portugal must apply online using the new E-Visa portal. In addition, Canadian citizens will have to attend an appointment at the Portuguese embassy or consulate in Canada in person before being granted their visa. See below for a step-by-step guide on the application process.
Step 1 – Application Form
Firstly, you will need to register on the E-Visa portal, found on Portugal's Ministry of Foreign Affairs website, and fill out your visa application form.
Step 2 – Book Appointment
In order to be granted a Portuguese work visa, you will need to attend a face-to-face appointment at a Portuguese embassy or consulate in Canada. There are four available in Canada that are currently situated in Ottawa, Montreal, Toronto and Vancouver. You may need to attend a specific embassy depending on your circumstances, you can see if this applies to you on the embassy's websites. Once you have registered on the E-Visa portal you will be able to schedule your appointment online.
Step 3 – Gather Documents
The third step is to gather all of the necessary documentation ready to be submitted with your application. It is wise to double-check your documents list to make sure you have everything that is required by the Portuguese Labor Authorities including proof of your passport, financial resources, travel insurance, medical insurance, criminal record verification, signed solemn statement, tertiary qualifications or work offer, your application form and 1 passport photograph.
Step 4 – Pay Fees
It is important to note that like most visas, there is a fee to apply for a working holiday visa in Portugal that is payable by you. The fee for a Temporary Stay visa in Portugal is currently set at 75 euros (approximately 110 Canadian dollars, depending on the exchange rate).
Step 5 – Submit Your Application
Once you have successfully completed the above steps, you can submit your application together with your documentation and receipt of the application fee online.
Step 6 – Attend Your Appointment
You must attend your appointment on the given date and at the given time in order for your application to be processed. You should take hard copies of all of your documentation with you including the application form and receipt of your fee payment.
Step 7 – Await Outcome
Once you have submitted your application you must wait for the outcome. In the meantime, if you have any questions or queries, it is possible to contact the embassy or consulate directly.
Portugal Working Holiday Visa - Application Processing Times
Processing times for Portuguese work visas can differ depending on which specific visa you are applying for. However, generally, applicants applying for a Temporary Stay visa that lasts equal to or more than 91 days can expect to wait between 30 and 60 days for a decision.
Portugal Working Holiday Visa - Tips for a Successful Application
To ensure your application has the best chance of being successful, there are certain things you can do and double-check before you submit your completed application. For example:
Make sure you have all of the correct documents when you submit your application as incorrect or missing documents can result in a visa refusal.
When attending your appointment, arrive promptly and in good time. Missing an appointment can prolong the application process.
Plan ahead and allow time for your visa application to be processed before you travel.
Why Visit Portugal?
Portugal is a popular destination choice for many Canadians and other foreign citizens from across the globe. It is situated on the southwest coast of Europe, bordering Spain, and houses the group of islands that make up the Madeira and Azores archipelagos.
With its mild climate and 3,000 hours of sunshine per year, holidaymakers can enjoy Portugal's 832 kilometres of Atlantic coastline. Visitors can expect beautiful beaches with outstanding scenery and a variety of watersport activities such as surfing, windsurfing and kitesurfing.
Portugal's cities are known for being vibrant, open and friendly, with a wonderful sense of hospitality. They have lots to offer in terms of culture and food and as a multicultural country, Portugal celebrates a diverse range of events. Music, art and film festivals happen throughout the year and there are some spectacular national parks and historical landmarks to visit including castles, pre-Roman and Roman temples, historical villages, palaces and even prehistoric art sites.
Job Opportunities in Portugal
With its Mediterranean climate and lifestyle, Portugal's economy relies somewhat on tourism. With the services sector dominating the economy, there are lots of job opportunities for English-speaking temporary workers (such as hotel or restaurant staff) and opportunities for graduates such as English teachers.
In addition, Portugal is a world leader in many industries from renewable energies to ICT. Global companies are now choosing to invest in Portugal because of its brilliant infrastructure, advanced communications systems and economic environment, which is creating even more job opportunities for foreign workers.
However, Portugal has one of the lowest unemployment rates in the world making competition somewhat fierce. Whilst there are plenty of jobs available for foreign English speakers, employers may look for candidates who possess extra skills such as knowledge of the Portuguese language. Though it is not essential, reading, writing and speaking the Portuguese language could put you a step ahead.
To find employment in Portugal you can look online for openings yourself, or you can contact a recognized company through International Experience Canada (IEC) that can help you with all aspects of securing an employment contract abroad.
How Total Law Can Help
Applying for foreign visas can be somewhat time-consuming and perhaps even confusing for those who are unfamiliar with the application processes. There are certain rules and requirements you have to meet in order to be eligible to apply and specific legal documents you must submit alongside your application form.
If you are struggling with any aspect of the application process, Total Law can help. Our specialist immigration lawyers can explore your current circumstances and help you discover if Portugal's working holiday visa is right for you and, if not, what alternatives are available for you.
When you are ready to apply, we can guide you through the entire application process from start to finish, including cross-checking your documents before you apply, giving you the best chance of success with your application.
To find out more about Total Law, the services we offer and how we can help you, call us today at +1 844 290 6312 or contact us online.
Advice Package
Comprehensive immigration advice tailored to your circumstances and goals.
Application Package
Designed to make your visa application as smooth and stress-free as possible.

Fast Track Package
Premium application service that ensures your visa application is submitted to meet your deadline.
Appeal Package
Ensure you have the greatest chance of a successful appeal. We will represent you in any case.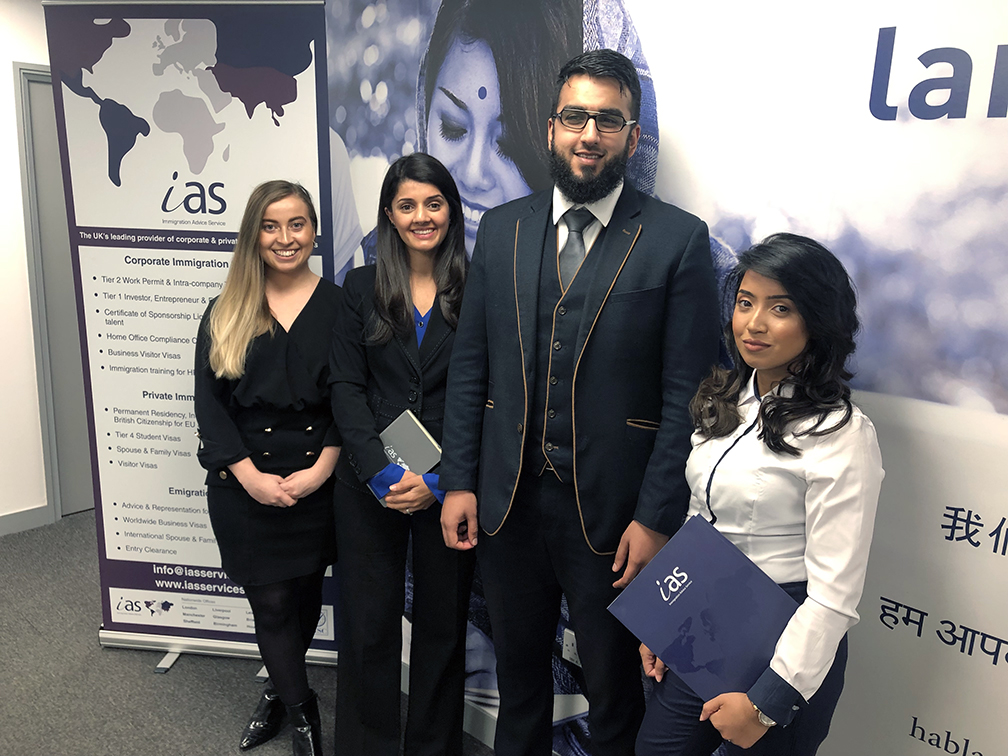 The Advice Package
During this untimed Advice Session with our professional immigration lawyers in London, you will receive our comprehensive advice, completely tailored to your needs and your situation.
Request the Advice Package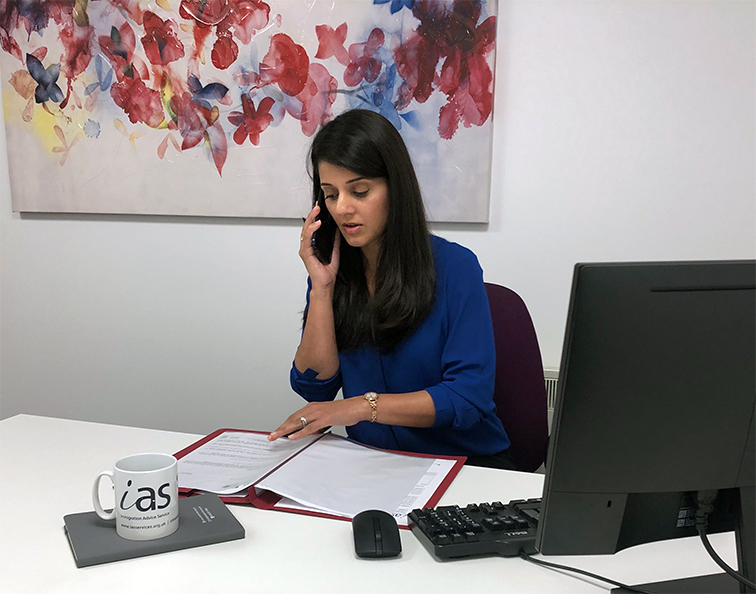 The Application Package
With our Application Package, your dedicated immigration lawyer will advise you on your application process and eligibility. Your caseworker will then complete and submit your forms to the Home Office on your behalf.
Request the Application Package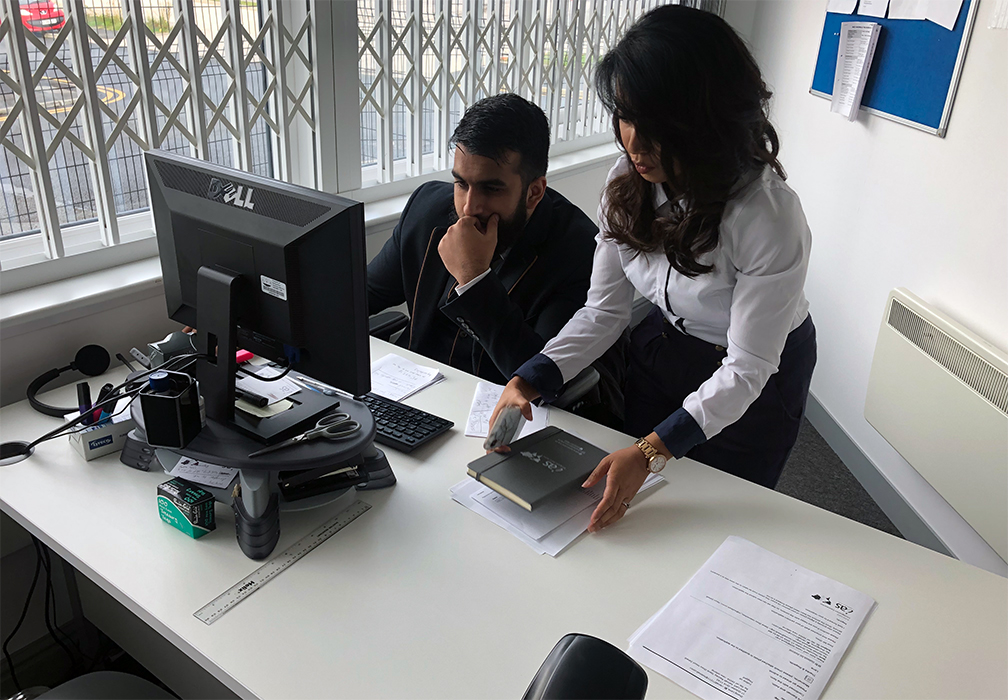 The Fast Track Package
Our Fast-Track Application Package is a premium service for those who need to submit their application in time with their deadlines. Your case will become a top priority for our lawyers and you will benefit from our highest-quality services.
Request the Fast Track Package
The Appeal Package
By choosing our Appeal Package, you can rely on our lawyers' legal knowledge and experience to ensure you have the highest chance of a successful appeal. We will also fully represent you in any hearings/tribunals.
Request the Appeal Package
Related pages for your continued reading.
Frequently Asked Questions
No. Temporary Stay visas in Portugal are valid for a maximum of 12 months and cannot be extended
It is possible to move to Portugal from Canada, however, you cannot do this using a Temporary Stay visa. If you want to live or work in Portugal for longer than 12 months you must apply for a different visa type.