Portugal Startup Visa From Canada
The Portugal Startup Visa is designed for foreign nationals who wish to move to the country to launch and develop an innovative startup business. Canadian citizens can use this visa class to move an existing business or start a new project.
Total Law work with Canadian entrepreneurs year-round to guide and support them through the application process for the Portuguese Startup Visa program. Give our North American team a call now on +1 844 290 6312 to talk through your startup aspirations!
About the Portugal Startup Visa
The Portugal Startup Visa was designed to grow the country's tech innovation sector through the introduction of new businesses.
The rules for obtaining a Startup Visa are fixed in REPSAE, the Portugal Immigration Act in Articles 60 and 81.
Applicants must submit an application to and receive acceptance from a Portuguese certified business incubator in order to be eligible to bring their startup business to or launch their startup business in Portugal. Startups must be related to technology and innovation.
If successfully granted, the visa holder can apply for a Portuguese residence permit and for their family to move to the country under family reunification rights after a set period of time.
The initial Portugal Startup Visa is granted through a Portuguese Embassy or Consulate in the applicant's home country and the residence permit through SEF (the Portuguese Immigration and Borders Service).
"I'm very happy with the standard of training received on the OISC Level 1 course, i passed my exam. Thank you!"
"My application was approved and a huge weight has been lifted from our shoulders this year "
"We used this service for the spouse visa extension application to assure that all the information was valid and correct."
The Portugal Startup Visa Benefits
Those granted a Portugal Startup Visa can enjoy a myriad of benefits. These include:
Visa-free travel around the Schengen Area
Portugal is a member of the Schengen Area, a visa-free travel bloc across Europe. Those holding a Portugal Startup Visa are able to travel around all of the countries and territories within it without having to apply for any further paperwork; and in some cases, without having to present a passport at all.
As of October 2023, the Schengen Zone includes Austria, Belgium, Czech Republic, Croatia, Denmark, Estonia, Finland, France, Germany, Greece, Hungary, Iceland, Italy, Latvia, Liechtenstein, Lithuania, Luxembourg, Malta, the Netherlands, Norway, Poland, Slovakia, Slovenia, Spain, Sweden and Switzerland. Furthermore, the European microstates of Monaco, San Marino and Vatican City can also be travelled into and around visa-free – as they enforce no border control with their neighbours, which are Schengen states. As almost all of these countries are not usually accessible by Canadian nationals without a great deal of administration, this travel perk offers unrivalled European travel access.
Access to industry-leading business incubator services
In order to be granted a Portugal Startup Visa, the applicant's business or business idea must have been accepted onto an innovation accelerator programme by a Portuguese business incubator.
These startup incubators are organizations who specifically operate to nurture and develop emerging businesses.
Offering a variety of coaching opportunities, training courses, funding pots, chances to strategic contact build and networking events, these business incubators often are resourced from experts and contacts from across Europe – making them some of the world's most successful groups to be involved with.
Portuguese residency with a low investment
The Portugal Startup Visa allows holders to apply for a Portugal residence permit to legally live in the country.
There are a variety of visas available that offer the opportunity for residency, but the Startup Visa is one of the cheapest routes to this.
The eligibility criteria for the Portugal Startup Visa requires proof of at least €5,146. Compared to other visa routes such as the 'Golden' investment visa, this is considered very cheap – as the financial requirement for this is a minimum of €250,000.
Favourable tax rates
After a period of one year being legally resident in the country under a Portugal Startup Visa, the visa holder becomes a Tax Resident.
Taking advantage of the 'Non-Habitual Resident' tax status, the visa holder is able to not pay tax on any income earned abroad in a state with a double-tax agreement with Portugal. This favourable tax status lasts for a 10-year period.
Fast track route to European Union citizenship
Portugal is a European Union country, so those who hold citizenship of the country are free to roam, work and live within all member states. Aside from this, a Portuguese passport is considered one of the most valuable in the world, allowing visa-free travel to 187 countries worldwide.
After five years of legal residence in Portugal, visa holders are able to apply for citizenship. This is a considerably shorter time period than available for most, and maintaining a successful business within the country is believed to increase the chances of it being granted.
Requirements for Entrepreneurs and Businesses
There are eligibility criteria that must be met on behalf of the entrepreneur and their business in order to be accepted for a Portugal Startup Visa.
Startup Visa Program: Eligibility criteria for entrepreneurs
The individual applying for a Startup Visa must meet the following criteria:
Be a citizen of a non-EU country
Not be a holder of a residence permit in any EU country
Be aged 18 or over
Have a clean criminal record in both their home country and Portugal
Have access to and be able to prove sufficient financial resources to support themselves in Portugal without invoking state support. As of October 2023, this amount is a minimum of €5,148 per annum, as this is considered the minimum cost of living in Portugal. This money may be in a Portuguese or Canadian bank account (subject to relevant currency conversion)
Have access to and be able to prove a place to live in Portugal.
Up to five employees of a startup may be included on the Startup Visa, and each will have to meet this eligibility criteria.
Despite popular misconception, the Portugal Startup Visa holds no requirement for the applicant's education level or professional background.
Startup Visa Program: Eligibility criteria for startups
The startup for which the application to the Startup Visa program is being made must meet the following eligibility criteria:
The business can either be an existing entity in a foreign country or should be intended for set-up in Portugal
The business must be related to innovation, technology and knowledge
The business must be considered scalable with the intention to enter an international market as a long-term goal
The business must have the intention of creating qualified employment for professional specialists in Portugal as a long-term goal
The business must hold the potential of reaching a minimum turnover or asset value of €325,000 per annum within a five-year period
The business (or business plan) must have been accepted onto the acceleration programme of a certified business incubator.
There is no requirement for a startup to already have a minimum viable product or prototype in place.
Costs Associated with Obtaining a Startup Visa
There are several upfront costs for applicants to the Portugal Startup Visa program. These include:
A Startup Visa application fee of €90
A Portugal residence permit fee of €85.05.
Furthermore, the following costs are indirect:
A minimum of €5,146 held in a bank account to cover living costs for the first year of the visa period
The rental cost for a residence in Portugal for at least a year. As of October 2023, the average fee for a one-bedroom apartment in Portugal is €7,000
Any admin fees associated with document requests to meet supporting documentation requirements
Any copying or printing fees associated with documents to meet supporting documentation requirements
Any translation fees associated with documents to meet supporting documentation requirements.
Where family members of an applicant (or a member of startup staff) are being included on the application under family reunification regulations, access to further financial resources must be proven. This amount is calculated on the current minimum wage in Portugal in the year the application is being made. An adult must have access to at least 50% of this figure and for a child, 30%. As of October 2023, these figures sit at €4,560 and €2,736 respectively.
If the initial application fee is not paid, the application will not be processed and will not progress. This fee is, however, non-refundable even where the application is declined.
How to Obtain a Portugal Startup Visa From Canada
Canadian citizens must undergo a set process to apply for the Portugal Startup Visa program. The steps in the process are as follows:
Step One: Prepare a startup business plan
If the startup doesn't yet exist, applicants should create a thorough business plan for their concept. It is recommended that this follows standard business planning formats. There is no requirement for this business plan to be approved by a bank or other professional body; it instead will be reviewed by a relevant startup incubator later on in the visa application process.
Step Two: Compile supporting documentation
The applicant will need to compile all appropriate supporting documentation on behalf of themselves and the startup for application. French Canadians should note that any documentation not in Portuguese or English will need to be translated and certified by a relevant notary.
Step Three: Apply to a business incubator acceleration programme
As of October 2023, there are 99 business incubators offering certified acceleration programmes under the IAPMEI Portugal Startup Visa scheme. Distributed across mainland Portugal, The Azores and Madeira, these organizations can be browsed through online and the criteria for each examined (as the requirements and resources available differ). At this stage in the process, the applicant can choose to contact incubators they're interested in or simply apply with their startup info directly to them for inclusion on their acceleration programme.
Step Four: Register on the Startup Visa program website with IAPMEI
At this point, the applicant should register on the official IAPMEI Portugal Startup Visa website and supply some basic company information here. IAPMEI is the Portuguese Department for Competitiveness and Innovation. Website registration notifies IAPMEI of the applicants' intention to do business in Portugal, be that transferring an existing business into the country or starting a new one there.
Step Five: Sign acceleration plan agreement
When acceptance is received from a business incubator (or, ideally, more than one), the applicant should choose the most suited to their startup and sign an acceleration plan agreement with them. This solidifies their membership of the scheme and allows the business to start accessing relevant resources.
Step Six: Formal visa application at Portugal Embassy
The formal application to the Portugal Startup Visa scheme can be made at the point in this process. The entrepreneur must visit their local Portugal Embassy or Consulate General for a pre-booked appointment to form-fill, supply biometric information and be interviewed. If at this stage in the process additional information is requested, the applicant may have to return to fulfil further requirements later on. Once filed, the application is processed and can take up to 30 days before a decision is reached.
Step Seven: Obtain Portugal residence permit
If the visa is granted, the applicant is free to travel to Portugal to begin their business efforts. In the first month of their stay, they should attend a local SEF (Portuguese immigration service) office to apply for their Portugal residence permit. This will require presentation of the valid visa and some further supporting documentation.
In order to maximize the chances of a successful application, it is always recommended the services of specialist immigration lawyers are employed. Total Law can help with advice on documentation, guidance on business planning and providing tips for the in-person application process. Call our North American office now on +1 844 290 6312.
Application Processing Time
All applications for the Startup Visa program are processed on a case-by-case basis and so there is no set time frame for a decision to be reached within. However, anecdotally, applicants share that then processing time usually takes no longer than 30 days (unless further information is requested) and the full process can be undertaken in about 2 months. Obtaining a residence permit can be done any time in the first three-month period after arrival and exactly when is at the visa holder's discretion.
Portugal Golden Program And Startup Visa Differences
Business owners may choose to apply to the Portugal Golden Visa rather than the Startup Visa scheme if they are established in their industry already and have easy access to large sums of capital.
The Portugal Golden Visa is an investment-based programme and not focused on nurturing or developing a business. It requires a minimum investment of €250,000 and as a result is considerably more expensive. Those applying for the Portugal Golden Visa programme are essentially buying their route into the country rather than looking to grow a business within it.
How Can Total Law Help
The application process for overseas visas can be daunting, as applicants often put a lot at stake to make the move to a new country. Total Law guides and nurtures applicants through the process, offering up the services of its specialist immigration lawyer team to help compile documentation, form fill, consult on extenuating circumstances and guide through the business plan creation. We work with Canadian entrepreneurs year-round on a variety of exciting innovative startup concepts to help them start their journeys in Portugal.
The Total Law North American office is contactable on +1 844 290 6312. Give us a call for a free and no-obligation chat to discuss the circumstances of you and your business and to be guided on how best to succeed in the application process.
Advice Package
Comprehensive immigration advice tailored to your circumstances and goals.
Application Package
Designed to make your visa application as smooth and stress-free as possible.

Fast Track Package
Premium application service that ensures your visa application is submitted to meet your deadline.
Appeal Package
Ensure you have the greatest chance of a successful appeal. We will represent you in any case.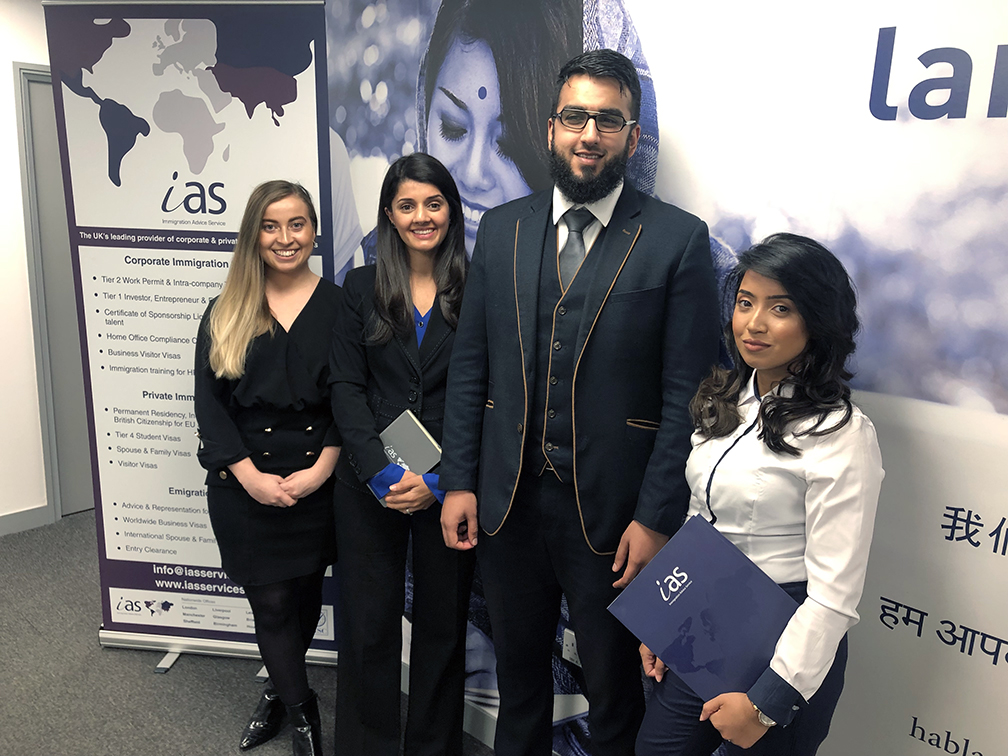 The Advice Package
During this untimed Advice Session with our professional immigration lawyers in London, you will receive our comprehensive advice, completely tailored to your needs and your situation.
Request the Advice Package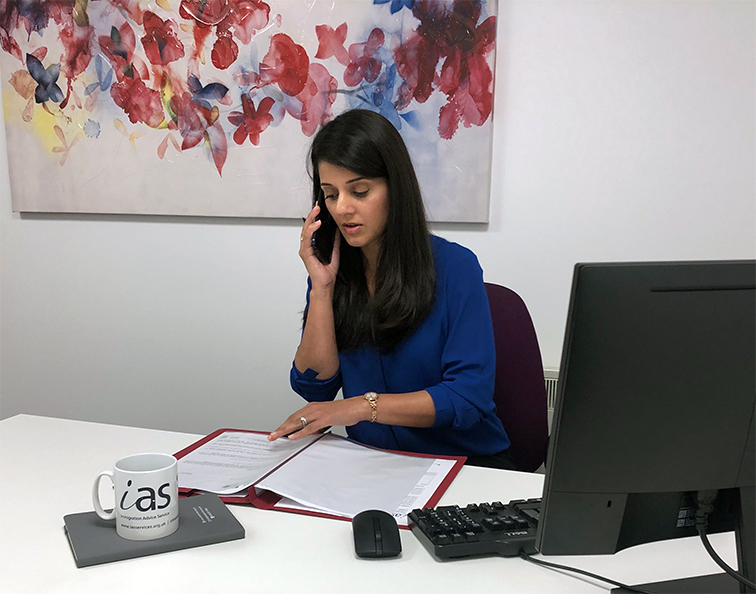 The Application Package
With our Application Package, your dedicated immigration lawyer will advise you on your application process and eligibility. Your caseworker will then complete and submit your forms to the Home Office on your behalf.
Request the Application Package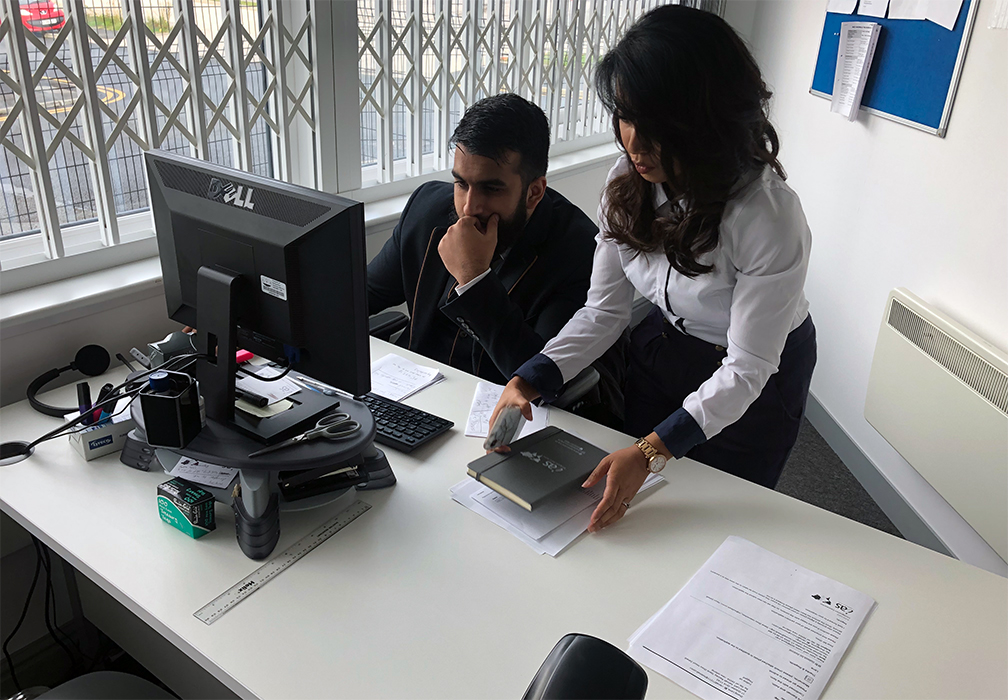 The Fast Track Package
Our Fast-Track Application Package is a premium service for those who need to submit their application in time with their deadlines. Your case will become a top priority for our lawyers and you will benefit from our highest-quality services.
Request the Fast Track Package
The Appeal Package
By choosing our Appeal Package, you can rely on our lawyers' legal knowledge and experience to ensure you have the highest chance of a successful appeal. We will also fully represent you in any hearings/tribunals.
Request the Appeal Package
Related pages for your continued reading.
Frequently Asked Questions
The in-person application process for a Startup Visa should take place at a Portuguese Embassy or Consulate General. In Canada, the central Embassy is in Ottawa and Consulate Generals are in Toronto, Vancouver and Montreal.
The approval process for a Startup Visa takes on average 30 days.
The entrepreneur named on a Startup Visa must be able to prove access to a minimum of €5,146 to cover their living costs in Portugal for the first year.