Portugal Citizenship by Birth
Thousands of Canadians are moving to Portugal to benefit from great weather, a relaxed culture, and a substantially lower cost of living than Canada. You can make this move permanent by becoming a Portuguese citizen, and citizenship by birth is a common pathway.
However, getting citizenship in a new country will always be a difficult process. If you need help getting Portuguese citizenship by birth, please contact Total Law at +1 844 290 6312 or visit us online.
Overview of Portuguese Citizenship by Birth
Birthright citizenship is accessible to children born with connections to Portugal because of the Portuguese Nationality Law.
There are two types of pathways to Portuguese nationality based on the circumstances of your birth. Citizenship by descent requires the child to be born to Portuguese parents, while citizenship by birth requires you to be born in Portugal to parents who are legally resided in the country.
Despite there being a right to citizenship by birth or by descent, it is not automatically given. Only registered births in Portugal where at least one parent is a Portuguese citizen lead to automatic citizenship.
Similarly, if Portuguese parents adopt, the adopted children will automatically get citizenship once the process is completed.
Therefore, for the three categories listed earlier, you will not have an automatic right to citizenship, and you will need to apply for it. Read the following article to help you to get started.
"I'm very happy with the standard of training received on the OISC Level 1 course, i passed my exam. Thank you!"
"My application was approved and a huge weight has been lifted from our shoulders this year "
"We used this service for the spouse visa extension application to assure that all the information was valid and correct."
Benefits of Portuguese Citizenship
Before you apply for Portuguese nationality, you need to understand the benefits so that you can decide whether getting citizenship is right for you. The main benefits that you need to be aware of include the following:
The Portuguese passport is one of the world's most powerful. You can access 187 countries visa-free. A Canadian passport has access to 148.
You will have access to the European Union (EU) and free movement to work, study, and travel in any EU or EEA nation. Similarly, you can take consular protection in an EU embassy or consulate.
Voting and running for Portuguese electoral positions.
You can remain in Portugal permanently without having to worry about deportation.
Another great benefit is that Portugal allows people to hold dual citizenship. You will be able to retain your Canadian citizenship and all its benefits while gaining Portuguese citizenship.
This is unusual as getting new citizenship will often require you to renounce your previous citizenship.
Eligible Pathways to Citizenship by Birth
Overview
There are three circumstances of birth that could make a Canadian citizen eligible for Portuguese citizenship. This includes the following:
Being the child of foreign residents legally in Portugal.
Being born to Portuguese citizen parents residing abroad.
Being born to Portuguese Golden Visa holders.
The section below breaks down the eligibility factors for each of these pathways.
Born to Portuguese Citizens Residing Abroad
If you were born while your Portuguese parents were residing in Canada, you will most likely have automatically received Canadian citizenship. However, you may not have automatically received Portuguese citizenship if your birth was not reported to the Portuguese embassy or consulate. Despite this, you will still be able to apply for Portuguese nationality.
To have a successful citizenship application through this pathway, you must fit the following eligibility criteria:
You formally declared intent to claim Portuguese citizenship later in life if your birth was not registered with a civil registry.
One or both of your parents held Portuguese nationality when you were born.
Note that this process may also apply if at least one of your grandparents had Portuguese citizenship. Yet, there will be some additional requirements that you will need to include in your application. For example, you must show that you have ongoing connections to the Portuguese community, such as the ability to speak Portuguese.
Born to Children of Foreign Residents of Portugal
Since a change to the law in 2020, children born to foreign parents who have been legally residing in Portugal for at least a year will be able to gain Portuguese nationality. To gain citizenship from this circumstance, the following must apply:
You are 18 years old or older.
One or both of your parents had been legally residing in Portugal for at least one year when you were born.
Your parents were an employee of neither your home country nor Portugal at the time you were born.
You have lived in Portugal for at least five years.
Please note that these eligibility criteria will also apply if one of your parents is a Portuguese citizen and the other is a foreigner legally residing in Portugal.
Slightly different criteria will apply if you have a serious disability. In this case, you can apply when you are under 18 and have parents who became citizens after you were born. However, you will still have to be living in Portugal for at least five years when you apply.
Born to Portuguese Golden Visa Holders
The Portuguese Golden visa program is intended to motivate foreign investment in the country. Golden visa holders are only required to be living in Portugal for seven days a year to maintain their status.
This means that children of Portuguese Golden visa holders can acquire citizenship so long as they were born when their parents had held the visa for at least one year.
Documents Needed to Apply for Citizenship by Birth
Regardless of the pathway that you are taking to get Portuguese nationality by birth, you will usually need to follow the same application processes. This begins with compiling the following documentation:
A birth certificate.
A personal ID document such as a passport.
The birth and marriage certificates of the parents and grandparents that your application is based on.
Proof of parents' and grandparents' nationality.
Portuguese language qualifications or another document proving a tangible connection to Portugal.
Proof of address where residency requirements need to be met, such as your tax records.
A formal letter addressed to the Ministry of Justice requesting citizenship.
Submitting your Application for Portuguese Citizenship by Birth
Having compiled this documentation, you will be ready to formally apply for citizenship. Citizenship applications are processed through the Instituto dos Registos e do Nototiado (The Institute of Registries and Notaries – IRN). Therefore, your application can be submitted in one of the following locations if you are in Portugal:
An IRN office
A Portuguese Citizen Office
National Support Centre for the Integration of Migrants (CNAIM), which can be found in Lisbon or Porto
You can also apply for citizenship from outside of Portugal. You will be able to give your documents in at a Portuguese consulate or embassy.
Grounds for Refusal of Citizenship by Birth
Even if you match the eligibility criteria for citizenship by birth, there are still multiple reasons that your application might fail. Firstly, you can find the issues with your application which could lead to a refusal:
Falsified documents.
Lack of evidence to prove your connection to Portugal if required.
Your application contains lies or fraud.
Failure to respond to requests for further information or documents.
There are also some issues with yourself as a candidate, which will make it near impossible to access Portuguese citizenship. This includes the following:
You were sentenced to imprisonment in Portugal for three years or more.
You don't meet the eligibility criteria, and your birth has nothing to do with Portugal.
You performed non-mandatory military service outside of Portugal.
You are a threat to public health, national security or are connected to terrorism.
You perform public functions outside of Portugal. This is waived if the function is technical.
For the latter, it will be highly unlikely that you will be able to get citizenship in Portugal, and you will have to look for other ways to remain in the country, such as through residency. Meanwhile, issues with your application are easier to fix, and you will simply need to reapply for residency.
Special Birth and Ancestry Pathways to Portuguese Citizenship
Overview
Citizenship by birth requires a very clear connection to Portugal through citizen or resident parents. However, there are less direct links that can allow you to get Portuguese nationality. This includes the following:
Citizenship by Portuguese Sephardic Jewish ancestry.
Citizenship by ties to former Portuguese territories and colonies.
The section below covers the pathways to citizenship for Canadians with this background.
Citizenship By Portuguese Sephardic Jewish Ancestry
In the Middle Ages, Portugal had a strong Sephardic Jewish community. However, they were expelled during the 16th century by the Inquisition. Showing that you have ancestral connections to Sephardic Jews and that you still belong to the Sephardic Jewish community will make you eligible for Portuguese citizenship.
To be eligible for this route to citizenship, you must be able to show the following:
Proof of Sephardi ancestry within your family tree, such as a Sephardic surname or evidence your family has previously spoken the Ladino language.
You continue to be connected to the Sephardic Jewish community, shown through a letter from your Rabbi.
Note that if you gain Portuguese citizenship through this pathway, you will not have to follow a residency or Portuguese language requirement.
Citizenship By Ties to Former Portuguese Territories and Colonies
Portugal has an extended colonial history in much of the world. The people in the countries that were once colonised by Portugal now have strong connections to the nation based on their birthplace. The noteworthy former colonies that are connected in this way include the following:
Angola
Brazil
Cape Verde
Goa
Guinea Bissau
Mozambique
Macau
Sao Tome and Principe
As a descendent of these territories, you may be able to qualify for Portuguese citizenship. In order to be eligible, the following must apply to you:
You were born before the colonised territory gained independence.
You are a descendant of Portuguese nations who resided in the colony.
You have ties with the Portuguese community in your country of residence.
Note that most Canadians will not have ties to former Portuguese colonies in this way. Therefore, this path to citizenship will be open to a minority of Canadian people.
How Can Total Law Help?
Getting Portuguese citizenship is immensely sought after, giving holders the ability to access many countries and benefit from a lower cost of living and relaxed atmosphere. Having a connection by birth to Portugal or as a member of the Sephardic Jewish community or colonial links to Portugal makes the process far easier. It substantially reduces the requirements to get citizenship.
However, becoming a citizen in any country is a difficult process. It requires you to complete an application perfectly, fulfilling a range of strenuous requirements. Many people applying for Portuguese citizenship by birth decide to make use of immigration advisers and lawyers like Total Law.
Our firm's lawyers and advisers, with experience in dealing with immigration matters in Europe and the Americas, are experts at completing applications with a high chance of success and keeping you abreast of any developments in your application.
If you decide you need help with your application, please contact Total Law at +1 844 290 6312 or visit us online to find out more about the services we offer.
Advice Package
Comprehensive immigration advice tailored to your circumstances and goals.
Application Package
Designed to make your visa application as smooth and stress-free as possible.

Fast Track Package
Premium application service that ensures your visa application is submitted to meet your deadline.
Appeal Package
Ensure you have the greatest chance of a successful appeal. We will represent you in any case.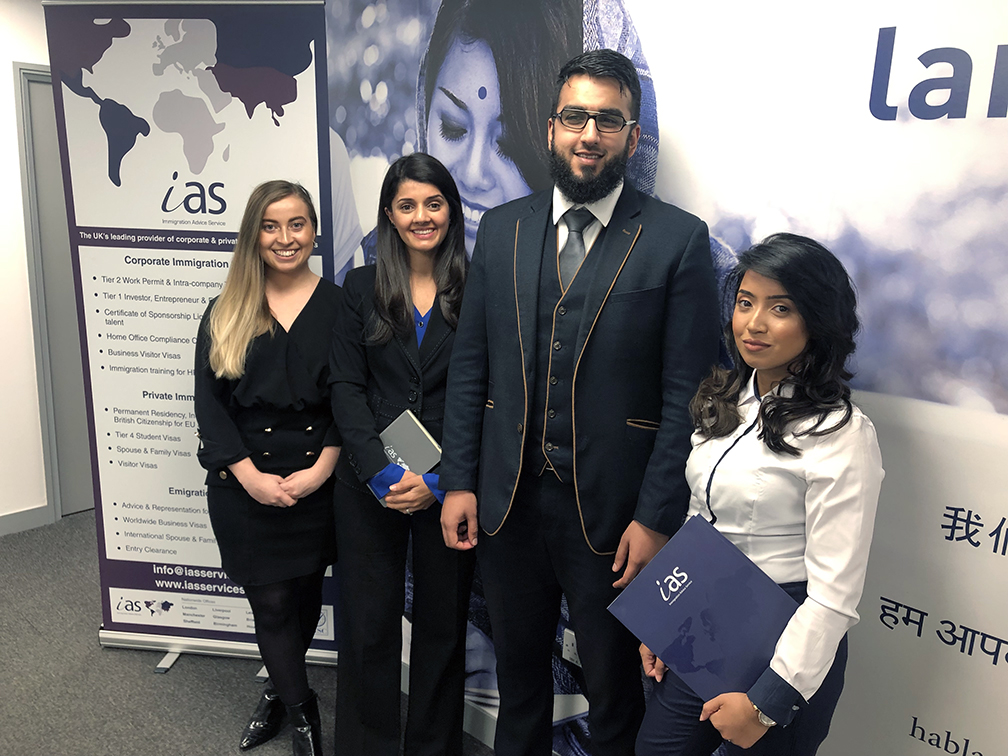 The Advice Package
During this untimed Advice Session with our professional immigration lawyers in London, you will receive our comprehensive advice, completely tailored to your needs and your situation.
Request the Advice Package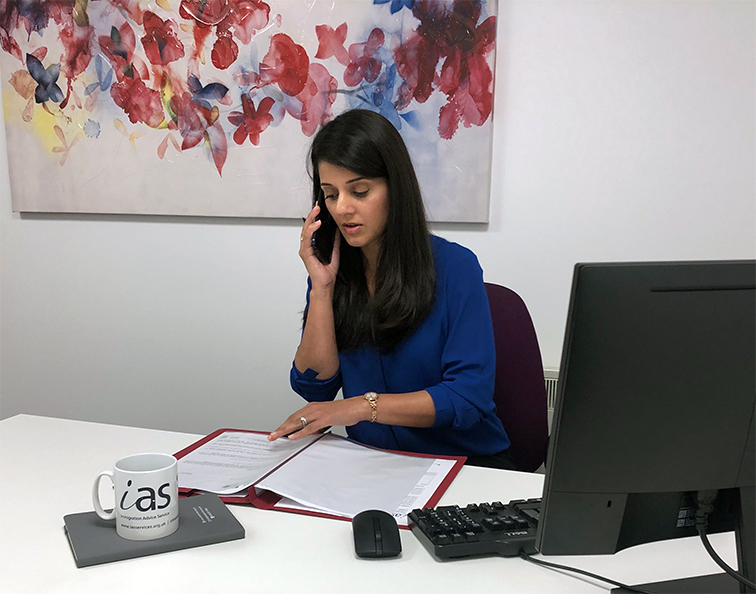 The Application Package
With our Application Package, your dedicated immigration lawyer will advise you on your application process and eligibility. Your caseworker will then complete and submit your forms to the Home Office on your behalf.
Request the Application Package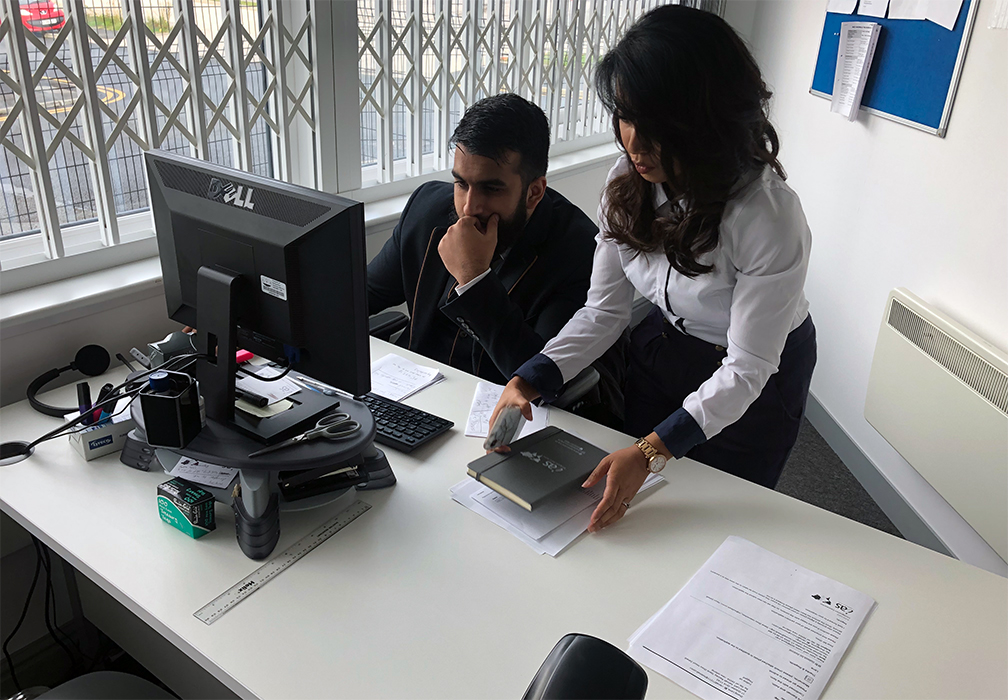 The Fast Track Package
Our Fast-Track Application Package is a premium service for those who need to submit their application in time with their deadlines. Your case will become a top priority for our lawyers and you will benefit from our highest-quality services.
Request the Fast Track Package
The Appeal Package
By choosing our Appeal Package, you can rely on our lawyers' legal knowledge and experience to ensure you have the highest chance of a successful appeal. We will also fully represent you in any hearings/tribunals.
Request the Appeal Package
Related pages for your continued reading.
Frequently Asked Questions
You may still be able to successfully apply for Portuguese nationality by birth if your parents' or grandparents' birth certificates have been lost. All you need to do is give the Portuguese consulate your parents' or grandparents' full names and ages, and they should be able to track them down.
The same process applies if you cannot find your parents' or grandparents' marriage certificate, so long as the wedding is legally registered in Portugal.
Applying for citizenship by descent is free. However, applying for citizenship by birth will cost you 250 euros. This is the standard fee charged to all citizenship applications.
Applying for citizenship is a lengthy process, and citizenship through descent is no different. You will usually have to wait 6 to 24 months before you find out the outcome of your application. Remember that errors in your application will only extend the process, so make sure you take the time required to make your application perfect.
Getting birthright citizenship requires you to fit perfectly with various circumstances, and therefore, most people will not be able to access citizenship in this way. Luckily, there is a strong range of alternative pathways Canadian's make take to get citizenship. The most popular pathways to citizenship include the following:
Citizenship by marriage
Citizenship by naturalisation
Citizenship by adoption
Citizenship by investment
Immigration law firms like Total Law are great places to start to find out which type of citizenship is most appropriate for your personal circumstances. To get our advice, please contact us at +1 844 290 6312 or visit us online.
Having become a Portuguese citizen, you may decide that you want to revoke your citizenship so that you can become a citizen of a country other than Portugal or Canada. To do this, you need to contact the IRN or the Portuguese embassy if you leave outside of the country. Officials will inform you of the process to renounce your citizenship.