Portugal D3 Visa From Canada
The D3 class of Portuguese visa is a professional visa aimed at 'highly qualified professionals' who have a job offer or employment contract from a firm in Portugal in place. This type of visa is for non-EU citizens and so Canadian nationals may apply.
Canadians have to go through a vigorous visa application process for Portugal which often requires legal guidance. Give the Total Law North American office a call on +1 844 290 6312 to discuss your application today. Or contact us online for more information.
The Portugal D3 Visa: What Canadians Need To Know
The Portuguese D3 Visa is a professional visa for those who have a job offer or employment contract in Portugal in place.
That job offer must require a person 'highly qualified professional' status for completion. This employment contract must be valid for at least a one-year period.
The D3 Visa allows the holder to travel to Portugal and begin working in the country. Canadians who receive this visa class can then choose to apply for an EU Blue Card or Portuguese residence permit.
This permit, provided the visa is still valid, can be renewed to extend the stay of the visa holder for up to five years. After this time, they may apply for Portuguese citizenship.
Furthermore, the D3 Visa allows for the holder to apply to bring their family members with them into Portugal under 'family reunification' status.
"I'm very happy with the standard of training received on the OISC Level 1 course, i passed my exam. Thank you!"
"My application was approved and a huge weight has been lifted from our shoulders this year "
"We used this service for the spouse visa extension application to assure that all the information was valid and correct."
Why Should Canadian Professionals Apply For A Portugal D3 Visa?
Canadian highly qualified professionals who are successful in obtaining a D3 Visa for Portugal can enjoy several benefits alongside the opportunity to live and work in the country. These includes:
Access to visa-free travel around the Schengen Area
The European Schengen Area allows visa-free international travel for residents of 27 countries and three microstates. As a legal resident of Portugal, those holding a D3 Visa are able to take advantage of this and travel freely in these countries as a result.
It's a common misconception that the Schengen Zone is made up of only European Union states. In fact, the area includes Austria, Belgium, Croatia, Czech Republic, Denmark, Estonia, Finland, France, Germany, Greece, Hungary, Iceland, Italy, Latvia, Liechtenstein, Lithuania, Luxembourg, Netherlands, Malta, Norway, Poland, Slovakia, Slovenia, Spain, Sweden and Switzerland. The microstates of Monaco, San Marino and Vatican City offer visa-free entry to their neighbours – all of which are Schengen states, so these fit de facto into the travel area. Furthermore, the countries of Bulgaria, Cyprus and Romania are all legally bound to join the area in the future.
For Canadian nationals, most of these states would usually be inaccessible without specific visa permissions.
Favourable 'tax residency' status
After a D3 Visa holder has held legal residence in Portugal for a one-year period, they qualify as a 'tax resident' of the country. This allows for a favourable tax rate to be paid and for no tax at all to be paid on income from foreign states that hold a double taxation agreement with Portugal.
The opportunity for family reunification
The Portugal D3 Visa offers family reunification which allows for family members to join the visa holder in Portugal to live and work. What's more, any children born to the visa holder after a 12-month period of being legally resident in Portugal hold a birth-right to European Union (EU) citizenship.
Fast-track route to Portuguese citizenship
A D3 Visa can be renewed twice, up to a total period of 5 years. At this point, the visa holder can apply for full Portuguese citizenship. Such a route to full nationality is considerably quicker than anything available in many other EU states.
Professional Eligibility Criteria For Canadians
The Portugal D3 Visa program is a specific visa for those considered 'highly qualified professionals'. Other categories of applicants looking to work in Portugal can apply for other visa classes.
The definition of 'highly qualified professionals', as set by the European Commission is either:
An individual holding a position as a professor in any Portuguese education institution
An individual carrying out 'highly qualified' activity within a specific employment contract or self-employment contract
An individual in a management or leadership position within a Portuguese company
An individual carrying out cultural activities of relevance to Portugal and recognized be the Portuguese government member responsible for national culture
An IT professional with a tech visa issued by a Portuguese company certified by IAPMEI (the Portuguese government agency for Competitiveness and Innovation.
Highly qualified professionals applying for the D3 Visa must be a citizen of a non-EU or EEA country and have in place a work contract or job offer of at least 12 months in duration for work to be completed within Portugal, the Azores, or Madeira.
Personal Eligibility Requirements for The D3 Portugal Visa From Canada
Despite the Portugal D3 Visa being a specialist professional one, there are relatively few eligibility criteria for the applicant compared to other visa classes. The following requirements must be met for an application to be accepted:
The applicant must be aged 18 or over
The applicant must hold an employment contract or valid job offer from a Portuguese business that is valid for a period of at least a year. This contract must be for a role within the accepted definition criteria for 'highly qualified professionals'
The applicant must be able to provide proof of any role-relevant higher education qualifications
The applicant must be able to provide proof that the offered annual pay for the role being offered is 1.5x the gross national average salary in Portugal or 3x the Index of Social Support (IAS) amount. As of October 2023, this sits at a minimum of €480.43 but this figure is updated annually. If the applicant chooses to later apply for an EU Blue Card, they must meet whatever the minimum figure is then.
Total Law are often approached by those who believe their eligibility may sit in an ambiguous area of wording and so need some legal guidance. The team are available for a free, no-obligation call on +1 844 290 6312 to chat if this is you!
Supporting Documentation To Be Presented By Canadians
Applications to the Portugal D3 Visa scheme are to be supported by relevant documentation. While further documents may be requested during the visa processing period, as standard, this includes:
A Canadian passport, valid for no less than a period ending three months after the intended stay in Portugal
Bank statements and/or tax returns (as relevant) showing the individual's income
A term of responsibility signed by the intended Portuguese employer
A signed declaration form stating the purpose of the intended travel
Clear photocopies of any role-relevant educational certificates
Health insurance documents valid for the entire intended stay in Portugal
A signed form granting the SEF (Portuguese Immigration and Border Service) permission to carry out a full criminal record check across the EU
A certified Canadian criminal record check demonstrating a clean criminal record
2x passport style and sized photographs
Documents detailing the applicant's intended residence. This can be a rental contract, hotel reservation, or letter from property owner.
Where a D3 Visa applicant is applying for family reunification, they may need to include a valid marriage certificate and birth certificate/s of their child/ren.
French Canadians and those residing in French-speaking areas should note that any documents not supplied in English or the Portuguese language must be translated and certified.
The Canadian Application Process
While the Portugal D3 Visa can be applied for online, it is often recommended that applicants instead take advantage of the in-person application process. This may best ensure their chances of success.
Firstly, the applicant must secure the relevant job offer or contract and compile all relevant supporting documentation. Then, they can choose to either apply online through the online portal or in person.
In Canada, the D3 Visa application can be made in-person at either the central Embassy of Portugal or one of the three Consulate Generals in the country.
The appointment for the application should be pre-booked and will involve form-filling, the supply of biometric data and the payment of the application fee.
It should be noted that where applicants do complete the process online, they are still likely to have to attend either an Embassy or Consulate in order to supply biometric data.
Visa Application Fees For Canadians
The application processing fee for a D3 Visa is €90. This amount is non-refundable and is to be paid at the visa application stage.
A Portugal residence permit costs a further €85 from a local SEF office once in the country.
There may be indirect fees associated with a visa application, for which the applicant is solely responsible. This includes costs for translation, copying and printing, postage, and admin fees.
Application Processing Times
The D3 Visa is subject to priority processing and so the application process should take no more than 30 days in usual circumstances.
A residency permit can be obtained once a D3 Visa has been granted and can be done at any time up to 4 months after the initial date of arrival in Portugal. Applying for an EU Blue Card is considered a separate process.
Portugal D3 Visa Validity / Renewal & Extending
D3 Visas are initially valid for the period of one year but can be renewed twice – for up to two years each time. After this five-year period, the visa holder can apply for full Portuguese citizenship and become a European Union citizen. This also applies for any family members who are present on the visa under family reunification terms.
How Can Total Law Help?
Total Law's North American office specialise in helping Canadians succeed in their visa applications to Portugal and other European Union states. Having worked with Portuguese government bodies and the border service for many years, we understand the idiosyncrasies of the system and are able to best guide applicants through the process.
Our specialist immigration lawyer team can help with the gathering of relevant supporting documents, support through the application process and offer consultation on what constitutes a highly qualified professional under the European Commission's definition. Call +1 844 290 6312 or reach out to us online for a free chat with no-obligation to run through your personal and professional circumstances and to discuss which visa class is most appropriate for you.
Advice Package
Comprehensive immigration advice tailored to your circumstances and goals.
Application Package
Designed to make your visa application as smooth and stress-free as possible.

Fast Track Package
Premium application service that ensures your visa application is submitted to meet your deadline.
Appeal Package
Ensure you have the greatest chance of a successful appeal. We will represent you in any case.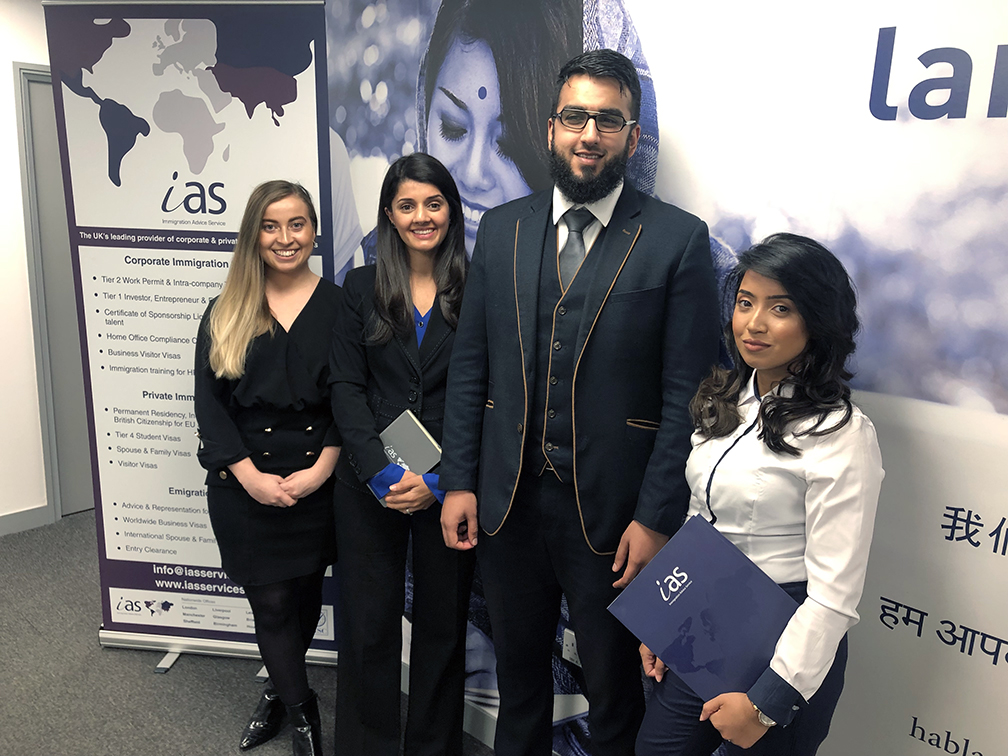 The Advice Package
During this untimed Advice Session with our professional immigration lawyers in London, you will receive our comprehensive advice, completely tailored to your needs and your situation.
Request the Advice Package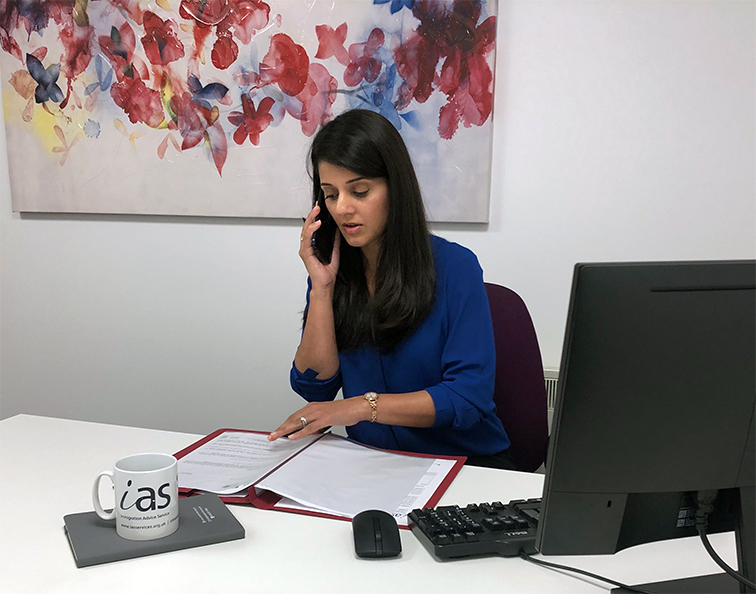 The Application Package
With our Application Package, your dedicated immigration lawyer will advise you on your application process and eligibility. Your caseworker will then complete and submit your forms to the Home Office on your behalf.
Request the Application Package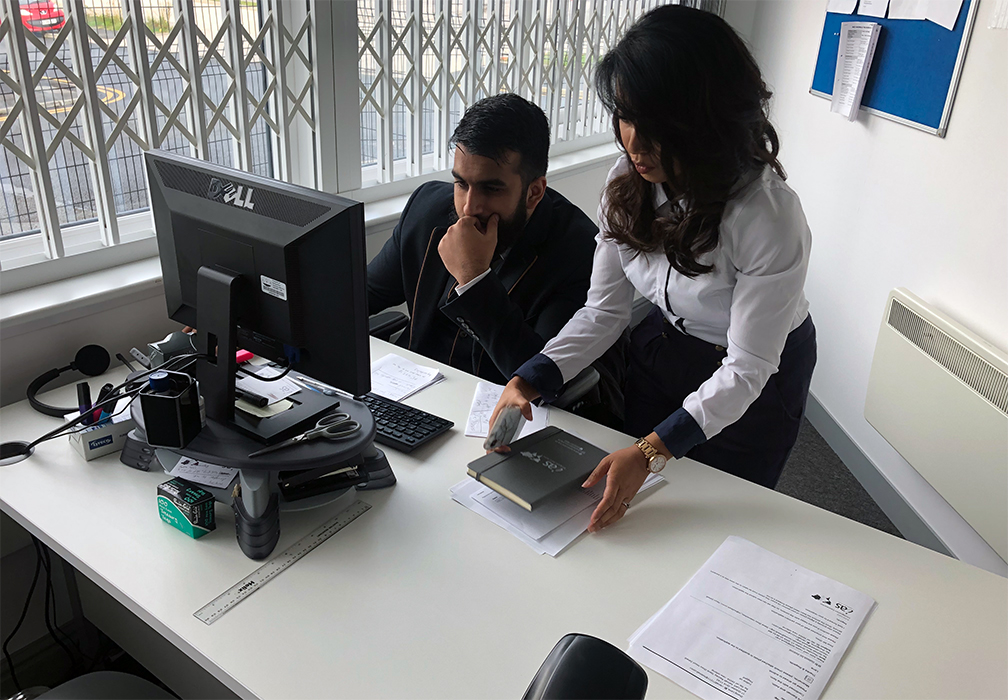 The Fast Track Package
Our Fast-Track Application Package is a premium service for those who need to submit their application in time with their deadlines. Your case will become a top priority for our lawyers and you will benefit from our highest-quality services.
Request the Fast Track Package
The Appeal Package
By choosing our Appeal Package, you can rely on our lawyers' legal knowledge and experience to ensure you have the highest chance of a successful appeal. We will also fully represent you in any hearings/tribunals.
Request the Appeal Package
Related pages for your continued reading.
Frequently Asked Questions
The European Commission sets out criteria for what they consider to be 'highly qualified professionals' but some of these definitions do have a degree of ambiguity.
Portugal D3 Visa holders are subject to 'Non-Habitual Resident' tax status in Portugal and so will not pay income tax for the first 10 years resident in Portugal if full tax residency is transferred there. Only 20% of personal income tax is paid if the work for which an annual salary is being received is considered 'high value' – which most 'highly qualified' professions would warrant.