Portugal Visit Visa
You can apply for a Portugal visit visa if you intend to enter the country for tourism, a business engagement, to study, or to visit a family member for a period of 90 days. However, you must first meet the eligibility requirements.
For more information on the Portugal visit visa, including immediate help and assistance with your application, call us at +44 (0)333 305 9375 or use the online contact form to request a callback.
Overview of Portugal Visitor Visa
The Portugal Visit Visa, also known as the Schengen Visa, is a short-stay visa that allows you to enter Portugal for up to 90 days within a 180-day period. Australian citizens are exempt from a visit visa and can visit Portugal for 90 days visa-free.
However, if you are an Australian resident who is a citizen of a non-EEA country, you must apply for a Portugal Visit Visa. You can apply for the visit visa for the following purposes:
To visit a family member or friend
To attend a business meeting or conference
To take medical treatment
To participate in a cultural exchange program
As part of an official visit on behalf of your government or international organisation
Tourism
Seasonal work
Airport transit
Obtaining a Portugal Visit Visa brings several benefits. Firstly, it allows you to explore the rich cultural heritage, stunning landscapes, and vibrant cities of Portugal. You can immerse yourself in the country's history, indulge in local cuisine, and enjoy its diverse attractions.
Additionally, the visa permits you to visit 26 other Schengen countries, making it an excellent opportunity for multi-country exploration.
When applying for a Portugal Visit Visa from Australia, ensure you meet the eligibility requirements and your application is well-prepared, including all required documents. Be mindful of the 90-day limit, as overstaying may lead to penalties or future travel difficulties.
"I'm very happy with the standard of training received on the OISC Level 1 course, i passed my exam. Thank you!"
"My application was approved and a huge weight has been lifted from our shoulders this year "
"We used this service for the spouse visa extension application to assure that all the information was valid and correct."
Portugal Visit Visa for Different Purposes
Portugal has different types of visit visas, each with specific eligibility and documentation requirements. If you intend to visit Portugal, the visa you should apply for will depend on the purpose of your visit.
Here are the different types of Portugal visit visas, their requirements and other important considerations to help you successfully apply.
Business Visa
A Portuguese Business Visit Visa lets you enter Portugal for business-related purposes like attending conferences or business meetings or signing a contract. To successfully apply for the Portugal Business Visa, you must submit the following documents:
A correctly filled and signed visa application form
A passport valid for at least three months after the proposed visit to Portugal
Invitation letter from the Portuguese company, stating details about the visit
Proof of employment or business license
Proof of accommodation via hotel bookings or invitation to stay
Round flight bookings
Travel health insurance valid in a Schengen country, covering at least 30,000 EUR of medical emergency and medical evacuation costs
A personal cover letter explaining that the visitor's reason for the visit is exclusively business-related
Two recent identical photographs in compliance with the Schengen visa photo regulations
Proof of subsistence with any of the following:

Bank account statements
A sponsorship letter from sponsoring institution or organisation, including information on expense coverage and the purpose of the visit.
Short Stay Study Visa
If you plan to participate in an educational course, an internship, student exchange training, or an academic research project lasting 90 days or less in Portugal, you must apply for a Portuguese Short Stay Study Visa.
This study visa is also known as the Type C visa. If you'd rather take a course longer than three months, you can apply for the Type D Study Visa, which has an initial validity for up to 5 years.
Specific Requirements for a Portuguese Student Visit Visa
The Portugal visa requirements for study purposes include the following:
A completed and duly signed application form
Proof of admission/enrolment into a Portuguese academic institution
Valid travel documents or passport issued within the last ten years
Two recent passport-size photographs
Proof of good health (with documents showing their medical condition before travelling to Portugal)
Proof of no objection from school in the home country
An invitation letter to the country
Absence of any criminal records, with supporting documents
Proof of funds sufficient for the study
Tuition fees, as applicable
Employment/Self-employment/Studentship/Retired status
The Short Stay Visa, for medical reasons, lets visitors enter Portugal to receive medical treatment, including surgeries, diagnoses, therapies, or transplants.
For medical visits longer than three months, it's advisable to apply for a National Temporary Stay Visa for medical treatment purposes, which is usually valid for 12 months.
Specific Requirements for a Portuguese Medical Visit Visa
Here are the required documents to successfully apply for a Portugal visit visa for medical treatment successfully:
The visa application form
Two recent and identical photographs, not older than three months
Valid travel document or passport issued within the last ten years
Round-trip flight reservation
Proof of accommodation, which could include:

Hotel booking
Letter of invitation from a Portuguese resident
Rent Agreement
Confirmed accommodation in the medical clinic/hospital

Proof of civil status
Proof of paid visa fees
Proof of financial means to cover medical and related expenses throughout the treatment, including:

Bank statements
Verbal note from the Ministry of Health in the applicant's home country or sponsorship letter (if they're sponsoring the applicant's health costs)

Employment/Self-employment/Studentship/Retired status.
Documents Confirming the Applicant's Need for Medical Treatment
The applicant should also provide documents confirming their need for treatment or therapy by submitting:
A letter from the clinic/doctor/hospital in the applicant's home country informing them of the need for medical attention in Portugal
Official confirmation of the medical appointment or treatment by the host medical institution in Portugal
Proof of advanced payment of medical bills with the host doctor/hospital
Applicant's guarantee letter showing their capacity to cope with extra medical costs in case of unforeseen medical costs
Minors should provide:
Birth certificate
Parental consent
Copies of the parent's passport and identity card
Schengen Tourist Visa for Portugal
Portugal is renowned for hosting Livraria Bertrand, the world's oldest bookshop, among many other historical landmarks. From exploring charming villages to savouring delectable cuisine, Portugal offers a diverse and immersive experience for visitors.
Requirements for the Schengen Tourist Visa
Here are the specific requirements for obtaining a Portugal tourist visa:
A Tourist Visa application form
Travel health insurance
A valid passport
Copies of past passports or visas, where applicable
Two recent passport photographs
A personal cover letter explaining the visitor's reason for the visit and intended activities during their stay in the country
Your travel itinerary
Proof of accommodation
Proof of your financial ability to support yourself
Proof of civil status
If a minor is travelling alone, they should submit a:
Birth certificate
Letter of consent from the parents/legal guardians and signed by both of them. Where only one parent/guardian has the child's custody, they should provide papers verifying the fact
A copy of the parents'/legal guardians' passports
Portugal Visa for Sports/FilmCrew and Religious/Cultural Purposes
Overview
Visitors travelling to Portugal for cultural, sports, or religious activities or as part of a film crew need a short-stay Portuguese Schengen Visa. Below are the documents required for a successful Schengen visa application for sports/film crew/ and religious/cultural purposes.
A correctly filled and signed visa application form
A valid passport valid for at least three months after the proposed visit to Portugal
A personal cover letter explaining the visitor's reason for the visit and intended activities during their stay in the country
Two recent identical photographs
Evidence of flight reservation such as flight numbers, exit and entry dates in the country
Schengen travel insurance
Proof of accommodation
Means of Subsistence with bank statements
Sponsorship letter from a sponsoring institution or organisation with information on expense coverage and the visit's purpose
Proof of civil status, showing papers like marriage certificate, children's birth certificate, spousal death certificate, etc.
Other Relevant Documents for a Successful Sports/Film Crew and Religious/Cultural Visa Application
Visitors entering Portugal for a Cultural/Sports/Religious event will also need to provide:
Event information papers like invitation letters, entry tickets, enrollment conditions and other documents with relevant information
Evidence of past performances or participation in similar events
Letter from the film company specifying the movie's name, synopsis, and shooting locations
A complete list of travelling crewmembers and their functions
Letter from the filmmaking agency/producer in Portugal confirming all details on the film permit papers
Applicant's certificate of registration as a filmmaker staff issued by a competent authority in their home country.
Visa for a Spouse of a Portuguese National
If you are from a non-EEA country and your spouse is a Portuguese national, you must apply for a visa to visit them in the country. Here are the specific requirements for obtaining a Portugal Visit Visa as the spouse of a Portuguese national:
A fully completed and signed visa application form
Two recent passport-sized photographs
Photocopies of passport's data pages and previous visas (where applicable)
Schengen travel insurance
Round-trip flight reservations of bookings
Proof of financial means, including bank statements for the last 3 to 6 months or a sponsorship letter
Proof of accommodation from the spouse in Portugal
Invitation letter from Portuguese spouse
Certificate showing change of name after marriage, as applicable
A copy of your spouse's national registration certificate, passport, and ID card.
Portuguese Schengen Visa for Official Visits and Members of Official Delegations
Overview
This short-stay visa is designed for diplomats, foreign government officials, and members of their official delegations who are visiting Portugal on official business. These visits must be to represent their government or an international body for meetings, consultations, negotiations, exchange programs, trade promotions, or other specific events hosted in Portugal.
Requirements for Official Visit Visa
If you are a diplomat or official government visitor or a member of a delegation, you must provide the following documents to apply for a Portugal Visit Visa:
A visa application form
An official invitation letter from the Portuguese government or a relevant Portuguese organisation
One recent passport photograph
A valid passport or travel document
Proof of official status
Proof of confirmed accommodation
Round-trip flight ticket
Travel medical insurance
Proof of financial means
Considerations for Holders of Diplomatic Passports
Government officials that hold a diplomatic passport will be exempted from providing certain documents when applying to travel on official visits. They'll only need to provide their valid passports, the visa application form, and a passport photograph.
However, they must present a note verbale issued by the Ministry of Foreign Affairs and a Non-Objection Certificate (NOC) from the department to which they belong, both stating the purpose of the visit and its duration (in case the visit includes one or more Member States which are not covered by bilateral visa waivers agreements).
Additional Requirement for Accompanying Media Personnel
If you are part of an official delegation as a media or press personnel, you must provide the following additional documents:
An invitation letter on letterhead from your government stating your participation in the official delegation, the duration and location of the visit, and your position in the official delegation.
A copy of your press card.
Additional Requirements Based on Employment Status For Portugal Visit Visa
The Portuguese embassy or consulate may request additional documents depending on your employment status.
Additional Documents for Employees
If you are an employee, you must prove that you have an absence of leave or permission to travel from your employer. Here are the documents you need to show:
A letter dated not later than one month on your company's letterhead stating the approval for a leave of absence, specifying the dates of absence, your position and salary, duration of employment, the purpose of absence, and contact number of employer
Payslips for the last three months before the application date
A copy of your employment contract
However, if you are a civil servant or government employee, a Non-Objection Certificate (NOC) issued by your public service commission stating the dates of the intended visit is sufficient.
Additional Documents for Self-Employed Applicants
You must present the following documents if you are self-employed:
Certificate of registration of your company
Company bank statements from the last six months
Income Tax Return (ITR)
Retirees
A pension statement for the last six months
Students
Proof of enrollment at a university and a student card.
Portugal Airport Transit Visa Requirements
If you are travelling to another country but your plane needs to land at any of the Portuguese airports, you may need a Portugal Airport Transit Visa.
To apply for an Airport Transit Visa, you must provide the following documents:
Completely filled and signed application form (If you're a minor or unable to sign, the legal guardian should sign)
Your flight return ticket
Passport-sized photograph
Entry visa for your destination country (if needed)
Valid and genuine passport, including a photocopy of your previous passport and visa
Portugal Visit Visa Application Process
Here is a step-by-step guide on how to apply for a Portuguese Visit Visa from Australia.
Step 1: Determine Your Visa Type
Before you begin the application process, make sure you know which type of Portugal Visit Visa you need based on your purpose of travel (tourism, business, family visit, etc.). You should discuss this with an immigration lawyer who is an expert in Portuguese immigration law. Call a Total Law immigration lawyer at +44 (0)333 305 9375 to start.
Step 2: Gather the Required Documents
Collect all the necessary documents for your application specific to your visa category or the purpose of your visit.
Step 3: Obtain the Application Form
Download the Portugal Visit Visa application form from the official website of the Consulate General of Portugal in Sidney. You can also get the online form from the websites of the following embassies/consulates:
The Embassy of Portugal in Canberra
The Consulate of Italy in Perth (if you are in Western Australia)
Fill out the application form completely and accurately and add a signature. You must file this application no more than six months before the start of your intended visit and no later than 15 days before your travel date.
Step 4: Schedule and Attend an Appointment
Schedule an appointment with the Portuguese Consulate or Embassy. On the day of your appointment, go along with your completed application form and all required documents. Submit your application, give your biometrics, and pay the visa fee.
An embassy official may interview you. As such, be prepared to answer questions about your travel plans, the purpose of your visit, and other relevant details.
Step 5: Receive Your Visa
After submitting your application, wait for the processing period. If your application is approved, you will receive your Portugal Visit Visa affixed to your passport. Check the visa details for accuracy.
Processing Time and Costs for a Portuguese Visit Visa
Fees
Here is a breakdown of the application fee for the Portuguese Visit Visa:
| Category | Fee in EUR | Fee in AUD |
| --- | --- | --- |
| Adults and children over 12 | €80 | $135 |
| Children between 6 and 12 | €40 | $68 |
| Children younger than 6 | Free | Free |
| Scientists travelling for scientific research purposes | Free | Free |
| Students and teachers/professors travelling for training or study purposes | Free | Free |
| A family member of a Portuguese or European Union (EU)/European Economic Area (EEA) national | Free | Free |
In addition to the visa application fee, you may be required to pay a service fee if you use an external service provider or a visa application centre for the application process.
Processing Time
The processing time for Portugual Visa application decisions should be made within 15 days from when your application is accepted. In some cases, this time may be extended up to 45 days if the embassy or consulate needs to review your application further.
Extending a Schengen Visa in Portugal
Sometimes, visitors on a Schengen Visa need to extend their stay for various reasons, such as unforeseen business-related developments or extended medical treatments. However, there must be a strong reason to apply for an extension before applicants can be granted one.
Some acceptable reasons for a visa extension include the following:
Late Entry
If you have a single-entry visa and entered Portugal after your visa became valid. For instance, if you were given a two weeks visa that was valid on August 1 and you entered the Schengen area on August 15, you can apply for an extension.
Humanitarian Reasons
You can extend your visa for humanitarian reasons, such as to continue medical treatment, attend a sudden funeral for a loved one, or support a relative or friend going through hard times.
Force Majeure
In case of violent developments in your home country, such as war, protests, political unrest, extreme weather conditions, or a natural disaster, you can apply to extend your visa. However, you must do so before your current visa expires.
Other Important Reasons
You can apply to extend your visa for personal reasons, such as attending an unplanned event. However, the immigration officers will determine if your reason is sufficient before you can be granted an extension.
Visa Revocation Policies in Portugal
A Portugal Schengen visa may be revoked if the Portuguese authorities conclude that a visitor no longer meets the conditions for which a visa was issued.
If the visitor is in Portugal when the decision to revoke the visa was made, they'll receive a deadline to leave the country. Failure to leave before the deadline makes the visitor an illegal resident.
A Schengen visa may also be annulled or revoked if a visa holder doesn't provide the authorities with the entry requirements at the border.
How Can Total Law Help?
At Total Law, we understand the complexities of the Schengen visa application process and the importance of a successful outcome. Our team of experienced legal experts specialises in navigating the intricacies of Portuguese visa procedures.
We offer comprehensive guidance and support at every step, from selecting the appropriate visa category to compiling the necessary documents. Our goal is to streamline your application process, ensuring accuracy and compliance.
With Total Law by your side, you can confidently pursue your plans to visit or reside in Portugal, knowing you have a dedicated partner committed to your success. To get started, contact us at +44 (0)333 305 9375 or request a callback through the online contact form.
Advice Package
Comprehensive immigration advice tailored to your circumstances and goals.
Application Package
Designed to make your visa application as smooth and stress-free as possible.

Fast Track Package
Premium application service that ensures your visa application is submitted to meet your deadline.
Appeal Package
Ensure you have the greatest chance of a successful appeal. We will represent you in any case.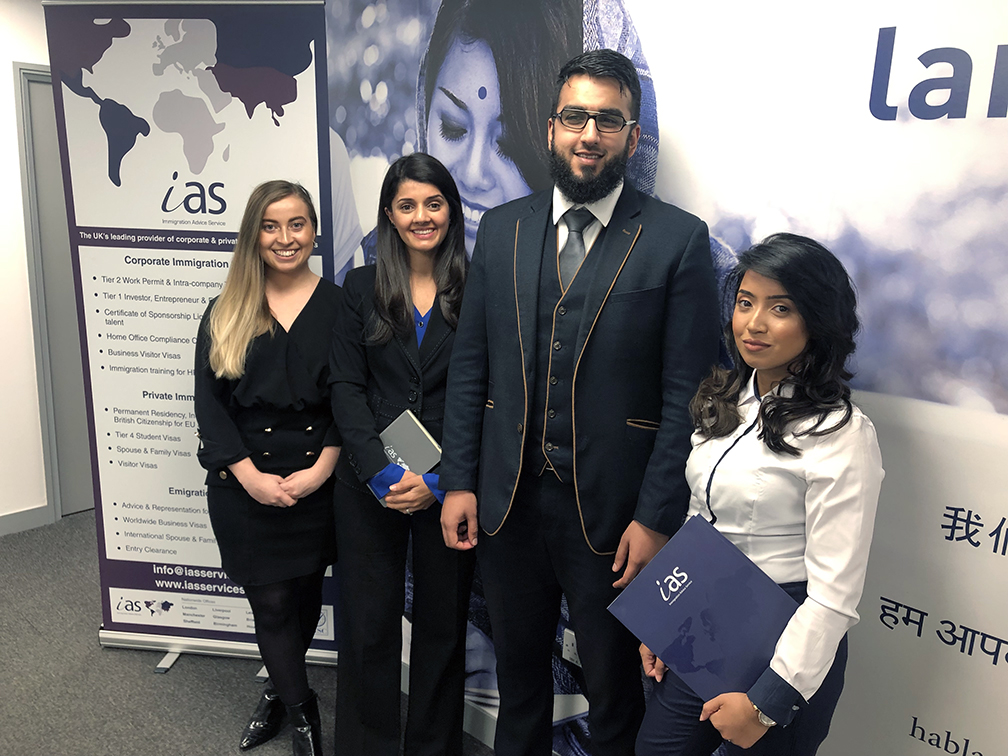 The Advice Package
During this untimed Advice Session with our professional immigration lawyers in London, you will receive our comprehensive advice, completely tailored to your needs and your situation.
Request the Advice Package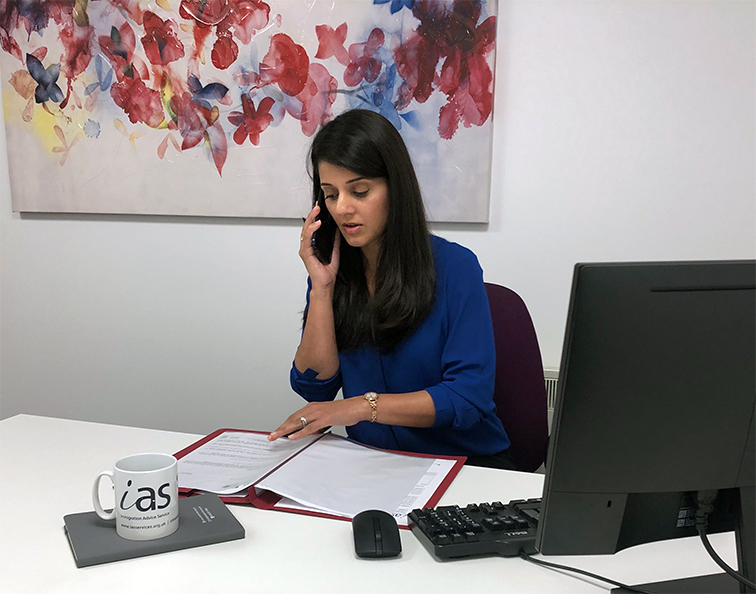 The Application Package
With our Application Package, your dedicated immigration lawyer will advise you on your application process and eligibility. Your caseworker will then complete and submit your forms to the Home Office on your behalf.
Request the Application Package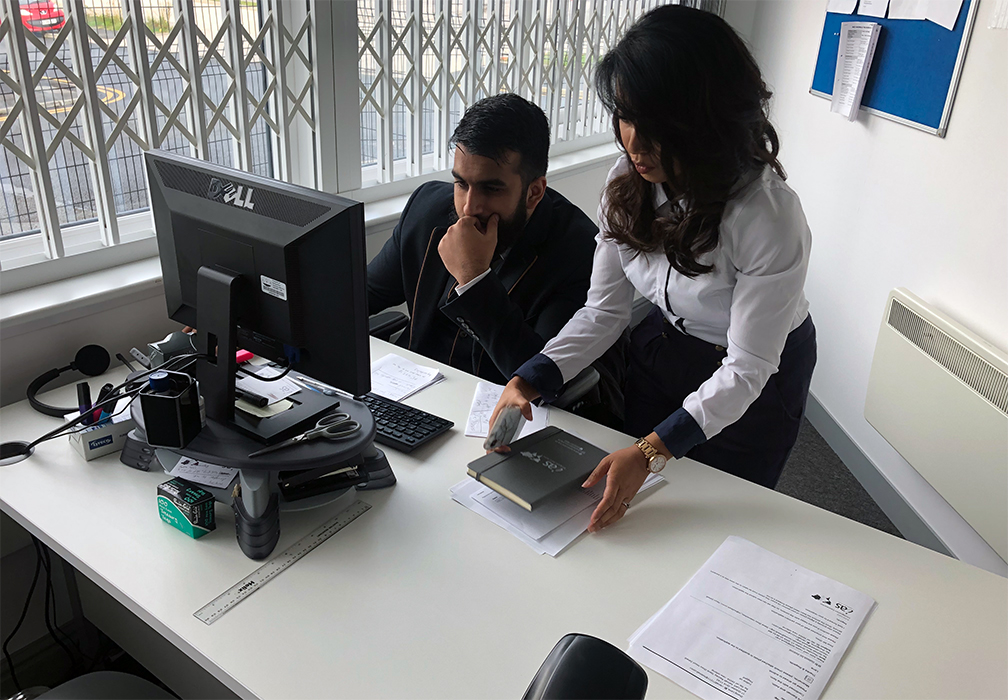 The Fast Track Package
Our Fast-Track Application Package is a premium service for those who need to submit their application in time with their deadlines. Your case will become a top priority for our lawyers and you will benefit from our highest-quality services.
Request the Fast Track Package
The Appeal Package
By choosing our Appeal Package, you can rely on our lawyers' legal knowledge and experience to ensure you have the highest chance of a successful appeal. We will also fully represent you in any hearings/tribunals.
Request the Appeal Package
Related pages for your continued reading.
Frequently Asked Questions
If you hold an Australian passport, you do not need a Schengen visa. You can visit the Schengen countries visa-free for 90 days within a 180-day period. If you wish to stay more than 90 days, you must register for a permit with the local authorities. However, non-passport holders in Australia must apply for a Schengen visa.
If your Schengen visa was denied and you feel that the decision was unjust, you may be able to file an appeal. However, if your visa was denied because you didn't meet the eligibility requirements, it's advisable to wait until your circumstance has changed and reapply.
Yes. Australians can apply for permanent residency after living for five years in Portugal.