Portugal Student Visa From Australia
If you intend to study or conduct academic research in Portugal that will last more than 90 days, you must apply for a Portugal Student Visa.
If you need more information on the Student visa, including details about eligibility, visa cost and how to apply, kindly contact our team at +44 (0)333 305 9375 or message us online.
Studying in Portugal Overview
Portugal is one of the countries in Europe that offers affordable education. The country boasts some of the oldest universities and libraries in the world. Higher education in Portugal consists of universities and polytechnics, which are either public or private.
Some famous universities in Portugal that attract international students are the University of Lisbon, the University of Aveiro, the University of Porto, the University of the Algarve, and the Polytechnic of Leiria. University of Coimbra. International students mainly study medicine, IT, computer engineering, business management and applied sciences.
Studying in Portugal has many benefits; the country is conducive for international students, offering highly ranked universities and professional courses. The tuition fees and living costs are affordable.
The cost of living and studying in Australia is almost 40% more expensive than the cost of living and studying in Portugal, making it a go-to country for Australians.
"I'm very happy with the standard of training received on the OISC Level 1 course, i passed my exam. Thank you!"
"My application was approved and a huge weight has been lifted from our shoulders this year "
"We used this service for the spouse visa extension application to assure that all the information was valid and correct."
Who Needs a Portuguese Student Visa?
All international students from Australia are required to obtain study visas if they intend to spend more than 90 days in Portugal studying or doing research.
Only students from EU countries are exempt from applying for student visas. However, they must register their presence in the country with the local authorities.
International students who do not have valid student residence permits are breaking immigration rules and risk forceful removal and deportation. This will affect your entry into the country or any other EU nation.
Types of Portugal Student Visa
There are 2 types of student visas:
the short term student visa (type C);
and the long term study visa (type D).
Australians do not need to apply for the type C visa as their passports permit them to spend 90 days in Portugal visa-free.
Portugal Student Visa Requirements
To apply for the Portuguese study visa, you need to prove you meet the visa requirements by submitting the following documents:
Valid Australian Passport
You must submit your passport during the student visa application as this proves your identity and nationality. Your passport must still be valid 3 months after the visa you are applying for expires. There must also be a minimum of one blank page where your visa will be attached.
Proof of Legal Stay 
If you are not residing in Australia at the time of your application, you must present a document that proves you have a legal stay where you live. This could be
A valid passport showing you are also a citizen of that country.
A valid visa showing you have permission to stay there for some time.
A residency card showing that you are a legal permanent resident.
Passport photograph
You have to attach 2 digital passport photographs. They must meet the visa passport requirements. Your face and shoulders must be captured. You have to keep a straight face and focus directly on the camera. The photo should not be edited, and your background should be well-lit. If you wear medicated glasses, you have to ensure they don't reflect the light from the camera. Lastly, the photo's quality must be at least 600 dpi.
Evidence You Have Enough Funds to Live in Portugal
The Portuguese Embassy wants to be certain you can fend for yourself while studying in Portugal without burdening the government. So you have to present evidence that you have enough money to fund your stay for at least 1 year.
How much you will be required to show on your bank statement for Portugal Student Visa is not stated by the Portuguese government. However, it would be best to show that you have between €45-75 for each day you spend in Portugal.
Applicants usually present a bank statement. You can also show proof you have financial aid, a scholarship or sponsorship.
Birth Certificates
This is necessary if you intend to travel to Portugal with your children.
Marriage Certificate
You must show this to the Portuguese Embassy if you want to travel to study with your spouse.
Cover Letter
The Portuguese Embassy would require you to submit a cover letter attesting that your reason for coming to Portugal is genuine. In this letter, which must be addressed to the Consulate, you must specify why you are coming to Portugal, the duration of your stay and what you intend to do in the country.
School's Letter of Acceptance or Admission
One document that proves you are going to Portugal to study is your admission letter. Without the admission letter, your visa will not be approved. It is this letter that lends credibility to your student visa application. It is issued by the Polytechnic or university that you gained admission into.
Evidence You Have Somewhere to Stay in Portugal
You must convince the Consulate that you have a place to stay when applying for the study visa. You typically do this by presenting proof:
That the school offered you accommodation in their dormitory, and you would be staying there for the duration of your study.
That an invitation letter was sent to you from a friend or relative living in Portugal.
That you have a rental contract between you and a Portuguese landlord.
That you purchased a property in Portugal where you will be staying for the duration of your course.
That you booked an Airbnb or hotel room.
Evidence You Have EU-standard Health Insurance
Before you enter Portugal for study, you must show you have medical insurance worth at least €30,000.
Application Form for Student Visa
You must also submit a filled national visa form when applying for a student visa. You can get this form at the Embassy or the Embassy's website. You must hand-fill this form and sign it. Unsigned application forms may result in visa rejections.
Criminal History Certificate 
You must get this certificate from Australia and every country you have spent at least 3 months in the last 5 years. This form proves you have not been convicted of any criminal offence and will not pose a threat to the lives and security of the people living in Portugal.
Ties to Australia
You must show the Embassy or Consulate you intend to return to Australia when your visa expires. You can prove this by presenting:
Flight itinerary that shows you already booked your return flight.
Employment letter written with the business letterhead, contact and address, showing you have a job to return to at the end of your studies.
Documents that show you have properties in Australia that you have to return to take care of.
Business licence that proves you will return to your business after your studies.
Marriage and birth certificates that show you have a family to return to when your visa expires.
Evidence You Paid the Required Visa Fees
When applying for a visa, ensure you pay the visa fees before submitting your application. You can pay the fees at the Embassy on the day of your scheduled meeting with the Embassy, online or via money order.
Portugal Student Visa Cost
There are fees that you must pay when applying for a student visa.
When applying at the Portuguese Embassy in Australia, you pay €90 as the application fee.
You pay €83 when applying to SEF for your residence permit.
You pay €72 when SEF issues you a residence permit.
Note that you have to factor in the additional cost for supporting documents.
You can pay your visa fee with a cheque or online. You can also add a money order for your application and send it together with your supporting documents to the Embassy or Consulate.
How to Apply for a Portuguese Student Visa
Before applying for the student visa, you must have secured admission to a Portuguese university or Polytechnic. You should have also been issued an admission or acceptance letter confirming this.
After getting the letter, follow this Portugal student visa process :
Contact the Portuguese Embassy 
The Portuguese Embassy is at Level 15, 55 Clarence Street, Sydney NSW 2000. You have to make an appointment with them via mail, telephone or at the Embassy.
The Embassy does not accept walk-in submissions, so you must schedule an appointment before you submit your application.
If you are not residing in Australia, you can visit the Ministry of Foreign Affairs' website. There, you can get information about the nearest Embassy or Consulate.
Fill Out the Visa Application Form
This form can be obtained at the Embassy or their website. You must complete the form by hand and sign it to be valid. Unsigned forms will render your application invalid.
Gather Supporting Documents
You can study the checklist above for the documents you must submit when applying for a student visa. If you need help with this and the rest of the application process, contact our team at Total Law to help with that.
Pay the Visa Fee 
You have to pay all fees associated with the study visa. Attach the receipt or proof of visa payment to your documents.
Submit Your Application
After gathering your documents and paying relevant fees, go to the Portuguese Embassy and submit your application on the scheduled date. Australians do not need to attend a visa interview for temporary stay visas.
Pick Your Visa
If your application is successful, you will be notified when and where to pick up your visa. If you did not submit your original passport, you may be required to do so. Your visa will be attached to a blank page on the passport.
Upon the receipt of your visa, you can now travel to Portugal.
Portugal Student Visa Processing Times
Usually, it takes about 3–90 days for a study visa for Portugal to be processed. But it can take longer if the Portuguese Embassy in Australia or the country you applied from is inundated with work.
On getting to Portugal, it will take SEF 14 days to make a decision on your residence permit.
Processing times could also take longer if the Embassy is trying to verify certain information you supplied in your application. It is, therefore, essential you apply for a visa immediately after you get your admission letter.
Again, submission of wrong or incomplete documents can also contribute to delays in processing times.
To avoid this, contact our team so we can help you review your application and then look over your supporting documents to ensure that you submitted the right documents. Contact us at +44 (0)333 305 9375 or message us online.
Portugal Student Visa Validity
The validity of a long-term student visa in Portugal is 1 year. You are, however, supposed to renew every year until your course of study ends. You must apply for renewal at least 4 weeks before it expires.
The validity of a short-term student visa is 90 days.
Appeals and Complaints About Student Visas in Portugal
Visa applications are sometimes not smooth. If you are not okay with the decisions the Portuguese Embassy or Consulate took on your application, you can file a complaint about it.
If you are refused a visa, here are some steps you can take:
File a complaint 1 to 15 days after you receive the notification of a visa refusal.
Appeal the visa refusal within 90 days of receiving the notification of a visa refusal. The appeal is made to the Ministry of Foreign Affairs.
File an action in court within 90 days within 90 days of receiving the notification of a visa refusal.
Note that you can do all 3 at the same time. Again, remember that to increase your Portugal study visa success rate, kindly contact us so we can help you with the process. If you get a refusal, contact our lawyers at Total Law at +44 (0)333 305 9375 or message us online to help you file an action in an administrative court in Portugal.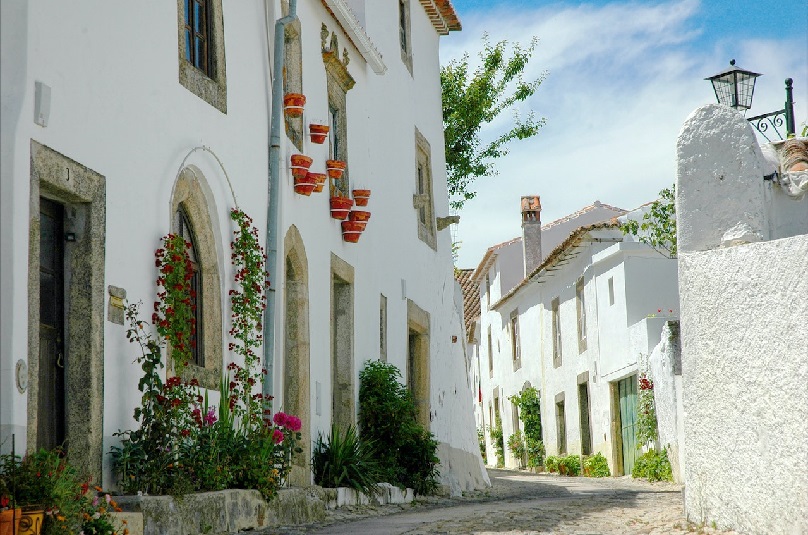 Arriving in Portugal to Study
It is important to note that the visa you get at the Portuguese Embassy in Australia is a temporary stay visa that grants you entry to Portugal and is valid for only 3 months.
Within these 3 months, you must apply for your student visa temporary residence permit.
You apply to the SEF for this permit. To apply for the residence permit, you must present the following:
Acceptance letter from your school.
Evidence you have paid part or all of your tuition fees. You can also submit proof of sponsorship, scholarship or funding as evidence.
Recent passport photographs.
Valid Australian passport.
Criminal record certificate from Australia and any other country you have lived for at least 3 months in the past 5 years.
Evidence you have enough money to fend for yourself.
Health insurance certificate worth at least €30,000.
Proof you have accommodation in Portugal.
Upon getting your residence permit, you must apply for an NIF number. This is the tax identification number in Portugal. Even though you are not supposed to pay taxes as a student, you must present the NIF number before opening a bank account in Portugal. You can get the NIF number at any tax office in Portugal.
After getting your NIF number, you can now open a bank account. To open a bank account in Portugal, walk into any bank of your choice and submit the following:
Your Australian passport containing your visa.
Your NIF number.
Your Portuguese mobile number.
Your admission letter showing that you are a student.
Your home address in Australia.
Working While Studying in Portugal
You can work while studying in Portugal if you have a long-term study visa. But you should notify the SEF that you intend to take up a job.
With the study visa, you do not need to apply for any extra permits. Note that if you are taking a short course of study, you are not eligible to work.
As a non-EU national, you are only permitted to work for 20 hours in 1 week when school is in session. You can work full time only when the school is on break.
While students are exempt from paying taxes in Portugal, you must pay social security and income tax if you work while studying. The amount you will pay depends on how much money you make from the work.
You cannot take up employment if you are under a scholarship or any funding.
Family Members Joining on a Portuguese Student Visa
Portugal Student Visa family reunification is possible. However, only select family members can join or go with the principal applicant. They are:
Partner or spouse.
Children below the age of 18.
Children over 18 but dependent on the main applicant.
Your family members can apply for a visa and come with you simultaneously, or they can join you later. They will have to pay for visa fees and submit necessary documents, and you will also have to prove you can take care of them.
Their permit is tied to yours. The validity of their visa is the same as yours. However, they can work full-time if they are of age and not students.
Obtaining a Permanent Residency And Portuguese Passport On a Student Visa
You cannot obtain permanent residency or citizenship while on a Portuguese student visa.
Your residence permit for studies must be converted to another visa before applying. You can change your student visa to work or a D7 visa after your studies to be eligible. Note that this switch will happen only after you have completed your studies.
If you successfully change visa status, you can apply for permanent residence only if you have completed at least 5 years of stay in Portugal. If not, you must complete 5 years in Portugal before making an application for permanent residency or citizenship.
You must apply to switch residence permits 4 weeks before your student residence permit expires.
How can Total Law Help?
It is not uncommon to face rejection when applying for a Portugal student visa. Given the time and resources spent assembling an application, this can be disheartening. The cause of rejection may be wrong or incomplete documentation. It could also be a lack of enough funds to cater to your stay in Portugal.
But you can increase your chances of success with the student visa if you let us help you gather the supporting documents and make the application for you. At Total Law, we have expert lawyers experienced in Portuguese visa applications. They have assisted many people in getting positive responses to their visa applications.
They are also well-versed in Portuguese immigration laws and can represent you if you want to appeal an unfavourable decision.
All you need to do is contact us at +44 (0)333 305 9375 or message us online.
Advice Package
Comprehensive immigration advice tailored to your circumstances and goals.
Application Package
Designed to make your visa application as smooth and stress-free as possible.

Fast Track Package
Premium application service that ensures your visa application is submitted to meet your deadline.
Appeal Package
Ensure you have the greatest chance of a successful appeal. We will represent you in any case.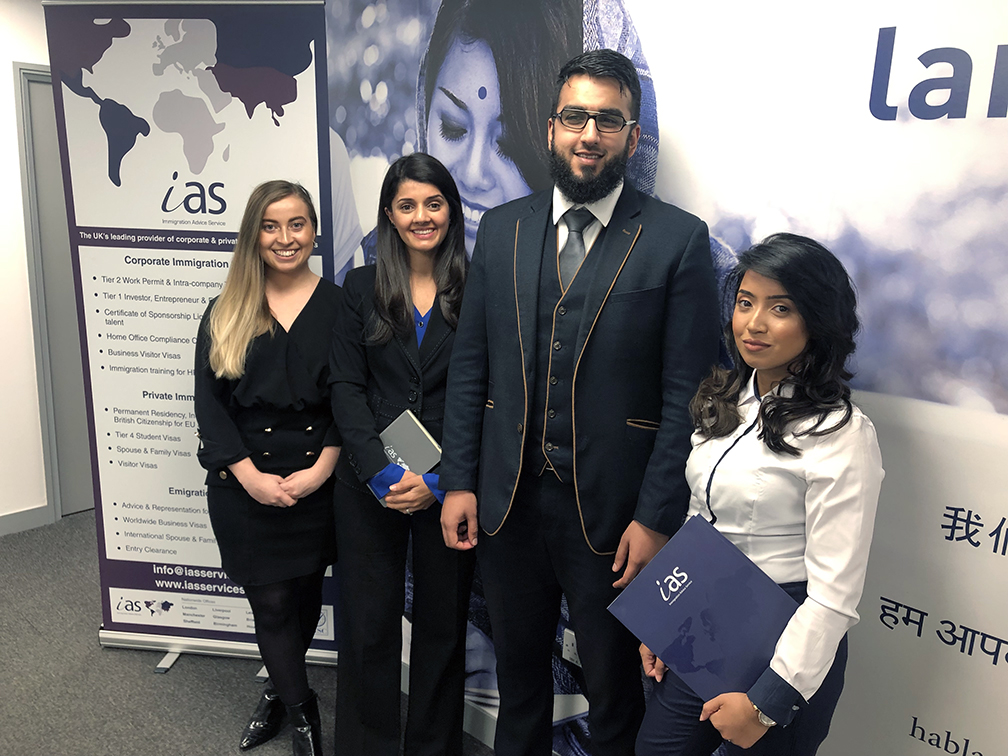 The Advice Package
During this untimed Advice Session with our professional immigration lawyers in London, you will receive our comprehensive advice, completely tailored to your needs and your situation.
Request the Advice Package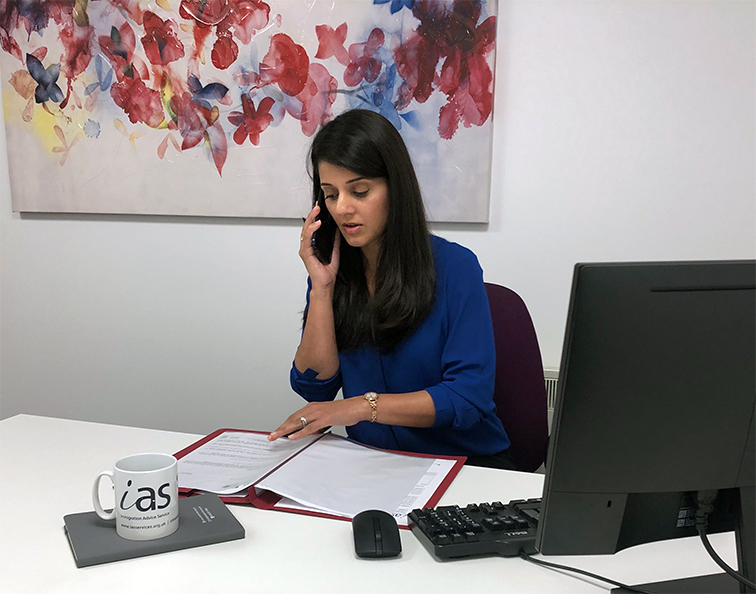 The Application Package
With our Application Package, your dedicated immigration lawyer will advise you on your application process and eligibility. Your caseworker will then complete and submit your forms to the Home Office on your behalf.
Request the Application Package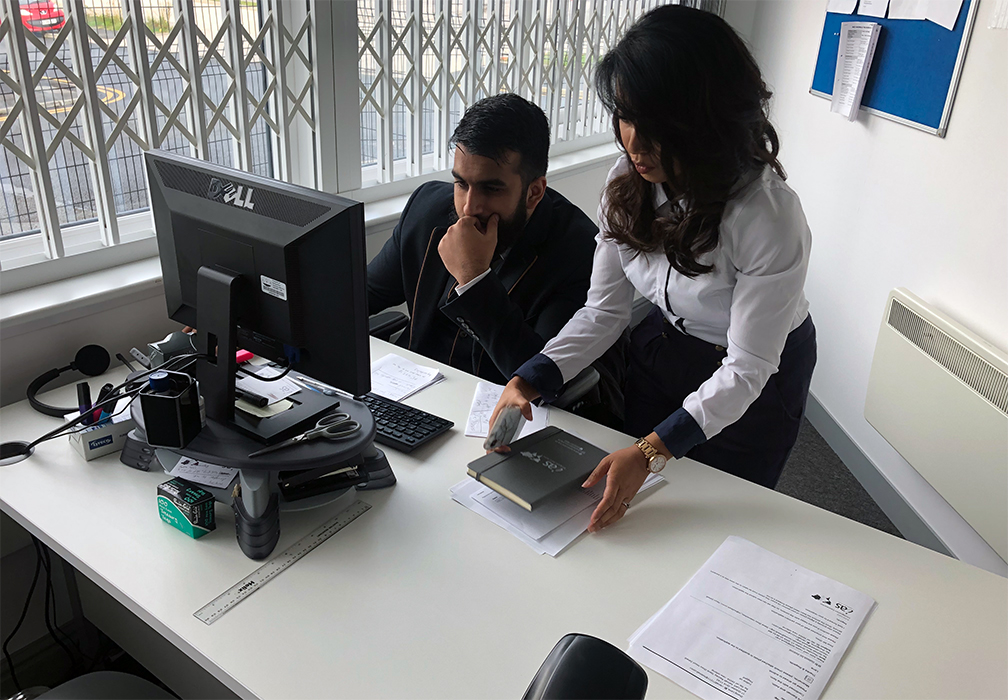 The Fast Track Package
Our Fast-Track Application Package is a premium service for those who need to submit their application in time with their deadlines. Your case will become a top priority for our lawyers and you will benefit from our highest-quality services.
Request the Fast Track Package
The Appeal Package
By choosing our Appeal Package, you can rely on our lawyers' legal knowledge and experience to ensure you have the highest chance of a successful appeal. We will also fully represent you in any hearings/tribunals.
Request the Appeal Package
Related pages for your continued reading.
Frequently Asked Questions
International students in Portugal can apply for a residence permit after studies, which will last for 1 year. It is assumed that you are looking for employment in your field of study. If you do not find a job or start a business in Portugal after 1 year, your permit will not be renewed, and you will have to leave Portugal.
You must not take a Portuguese language test to get a student visa. However, you may need to do so as a requirement for admission to your school, especially if the course will be taught in Portuguese.
International students in Portugal can earn between €350 to €450 per month when the school session is on. During holidays, when they can work full time, they can earn up to €700.