Portugal Work Visas For Australians
A Portugal Work Visa for Australians enables foreign workers with the relevant skills and qualifications to come to Portugal and work for an approved organisation or employer. Are you an Australian considering a job in Portugal and want to know more about the different pathways?
Total Law can help ensure that your application is submitted appropriately by offering our support and advice throughout the process, including how you can get a residence permit. To learn more, call +44 (0)333 305 9375 or contact us online.
Overview of the Portugal Work Visas
Portugal is a popular location for foreigners looking for work. If you are from Australia, Portugal has a variety of work visa choices to meet your demands.
A Portugal Work Visa can take two forms: a short-stay visa, permitting work in Portugal for up to 90 days, or a Temporary Residence Visa, enabling work in Portugal for more than 3 months. The Temporary Residence Visa is eligible for renewal every 2 years, granting an additional 3 years of validity.
After 5 years, you become eligible to apply for permanent residence or Portuguese citizenship. Upon becoming a Portuguese citizen you no longer need a visa or permit to live and work in the country.
Portugal Work Visa For Australian Citizens
If you are from Australia for a short period, you do not need to apply for a Portugal Work Visa, as you can enjoy the privilege of traveling, working, and residing in Portugal without the necessity of a visa.
However, if you intend to extend your stay in Portugal beyond a period of 3 months, it becomes mandatory to acquire a Residence Certificate (Certificado de Registo).
"I'm very happy with the standard of training received on the OISC Level 1 course, i passed my exam. Thank you!"
"My application was approved and a huge weight has been lifted from our shoulders this year "
"We used this service for the spouse visa extension application to assure that all the information was valid and correct."
Types of Work Visas in Portugal
Overview
Portugal offers different kinds of work visas to anyone looking for a job in the country. It is necessary to apply for the visa that best fits your particular situation. If you are an Australian citizen, you can apply for any of the visa types below.
Portugal offers two primary categories of work visas, namely Temporary Residence Visa and Short Stay Visas. These visa types vary in terms of their validity and permit multiple entries into the country.
If you are unclear which visa is the best option for you then reach out to an immigration expert for advice on the most suitable pathway to working in Portugal.
Portugal Job Seeker Visa
The Portugal Job Seeker Visa is a temporary stay visa that allows you to enter Portugal and look for work. This visa is initially valid for 120 days and can be extended for 60 days, but it permits only one entry into Portugal.
You do not necessarily need to find a specific job, and there is no strict limit to the type of work you can pursue. The approach to job seeking can vary depending on your circumstances, goals, and preferences.
When the visa reaches its maximum validity period, and no employment relationship has been established, nor has the process of applying for a residence permit commenced, the visa holder is required to depart from the country.
It is a great option for you if you want to explore employment opportunities in Portugal without having a job offer already in place.
Job Seeker Visa Eligibility
To be eligible for a Job Seeker Visa in Portugal, you will need to meet the following criteria:
Have a valid passport
Provide proof of sufficient financial means to support yourself during your stay in Portugal
Have coverage for necessary medical expenses throughout your visit
Have a clean criminal record
Have proof of accommodation in Portugal
Be a citizen of a non-EU country
Application for the Portugal Job Seeker Visa
Begin your application for the Portugal Job Seeker Visa by registering with the Institute of Employment and Vocational Training and stating your interest. You will find the required form on the IEFP website, where you will be asked for details about yourself and your present job.
If your application is accepted, you will receive an email from IEFP indicating your progress to the next phase. You will then need to submit the required documents to the Portuguese consulate or embassy. An interview will be conducted to assess your suitability for seeking employment in Portugal.
Document Requirements
When applying for a Job Seeker Visa, you will generally need the following documents:
A passport valid for at least 3 months
Two recent passport-sized photos
Proof of legal residence. This proof of residence should be valid for a period longer than the visa's expiration date
A criminal record certificate
Qualifying travel insurance
Evidence of planned return travel to Australia
Proof of financial resources. (If you lack the necessary financial resources, you have the option to request a sponsorship letter from a friend or family member residing in Portugal.)
Completed IEPF form, indicating your commitment to enroll or your intention to enroll with the Institute of Employment and Vocational Training upon your arrival in Portugal
Letter detailing your reasons for looking for an employment contract in Portugal
An up-to-date CV
Independent Work Visa
If your goal is to work independently in Portugal, you have the option to apply for this visa. However, it is important to note that an Independent Work Visa permits work in Portugal for a maximum duration of one year.
When applying for this visa, the visa applicant cannot be employed by a company within Portugal. Any income generated must come from external or online sources. This particular visa is often referred to as a Digital Nomad Visa or an Independent Work Visa, making it an ideal choice for self-employed or freelancing individuals who will be producing work for a company outside of Portugal.
Highly Qualified Work Visas
A Highly Qualified Work Visa is granted to individuals engaged in scientific research or other specialised, high-level activities. This category includes professionals such as scientists, medical practitioners, engineers, and those involved in higher education teaching, professorial roles, highly skilled support functions, show business, and performing arts. This visa seeks to attract top talent to Portugal.
To be eligible for this visa, you are required to meet the following requirements:
Be of a minimum age of 18 years
Have a valid passport
Have a work contract with a Portuguese employer, which must be valid for at least one year. The offered salary should be at least 1.5 times the national average gross annual salary in Portugal.
Have a higher education diploma or an equivalent qualification
Have valid health insurance coverage for the entire duration of your stay in Portugal
Maintain a clean criminal record.
EU Blue Card
The EU Blue Card program serves as a work visa and residence solution in Portugal for highly skilled workers hailing from non-EU nations. Eligibility for an EU Blue Card entails possessing advanced qualifications and holding a paid position with a work contract or a firm job offer in Portugal or any EU member state for a minimum of one year.
EU Blue Cards come with a validity period ranging from one to four years, granting non-EU citizens the privilege to work in 24 out of the 27 EU member states (Denmark and Ireland being the exceptions).
Individuals holding a Blue Card who have resided in Portugal for 18 months can pursue a residence permit, tailored specifically for researchers or highly skilled migrants.
If you are not certain about which option is best for you, do not hesitate to contact Total Law for assistance in finding the best visa for you. Call +44 (0)333 305 9375 today, for more help.
How Much Does it Cost to Apply for a Portugal Work Visa?
The cost of applying for a Portuguese Work Visa can vary depending on the specific visa type. Additionally, since the visa application process involves multiple stages, you will need to pay several fees. The primary fees to consider include:
€90 for the temporary visa
€83 for the submission of your work residence permit application to SEF
€72 for collecting your work permit from SEF
In total, acquiring a Portuguese residence work visa will amount to €245. It is important to factor into your budget expenses such as document copying and postage fees. In most cases, if your application is refused the fees are non-refundable.
How to Apply for a Portugal Work Visa
Australian nationals only need to obtain a Residence Certificate from the Portuguese Immigration and Borders Service (Serviço de Estrangeiros e Fronteiras, SEF) if their intended stay in Portugal exceeds three months.
Employer's Work Permit application: Your employer is responsible for applying for the Portuguese Work Permit. They would take this step after extending the job offer to you before your planned travel, to give you legal entry and enable you to work in Portugal legally.
Your work visa application at the Portuguese Embassy: After getting the Portuguese Work Permit, your next step is to submit an application at the Portuguese Embassy or Consulate.
Portugal Residence Permit application: Upon your arrival in Portugal, the next important step is to apply for your Residence Permit for work through (SEF). This permit is the key to your long-term residence in Portugal.
General Requirements For Portuguese Work Visas
When submitting your Portugutal Work Visas application, you must provide the following documents:
Recent colour photograph
Valid Passport and copies of previous visas
Return flight reservation details if applicable
Medical insurance
Proof of accommodation
Employment contract between you and your employer
Your Portuguese work visa remains valid for the duration of your employment in Portugal or for a period sufficient to complete your application for a Portuguese residence visa.
Required Documents For A Work Permit in Portugal
The necessary documents for a work permit in Portugal are:
Valid Portuguese residency visa
Evidence of residence in Portugal
A valid passport or travel documents issued by the Portuguese government
Two coloured most recent passport photographs
Clean criminal history
An agreement of employment between you and your employer
Verification of your Social Security registration in Portugal
Tax returns for the company
Proof that the role could not be filled by an EU, EEA, or Swiss citizen
Duration of a Portuguese Work Visa
Upon receiving your work visa permit, you are granted a validity period ranging from one to two years, allowing you to reside in Portugal. Following this initial period, you have the choice of applying for a work permit renewal through SEF, which will also entail a visa renewal. You can submit an application for permanent residence once you have lived in Portugal for five years.
How Can Total Law Help?
Knowing which Portugal Work Visa is suitable for you as an Australian can be challenging. Hence, it is highly encouraged that you ask for the support of an experienced immigration lawyer to overcome these barriers.
Our immigration lawyers have vast experience in immigration law and are knowledgeable about the prerequisites for successful Portugal Work visa applications. Working with us allows you to take advantage of our competent services and guidance throughout the application process, increasing your chances of success.
We will walk you through the procedure, and carefully evaluate your application to eliminate every possible mistake. To get started, reach out to us online or on +44 (0)333 305 9375.
Advice Package
Comprehensive immigration advice tailored to your circumstances and goals.
Application Package
Designed to make your visa application as smooth and stress-free as possible.

Fast Track Package
Premium application service that ensures your visa application is submitted to meet your deadline.
Appeal Package
Ensure you have the greatest chance of a successful appeal. We will represent you in any case.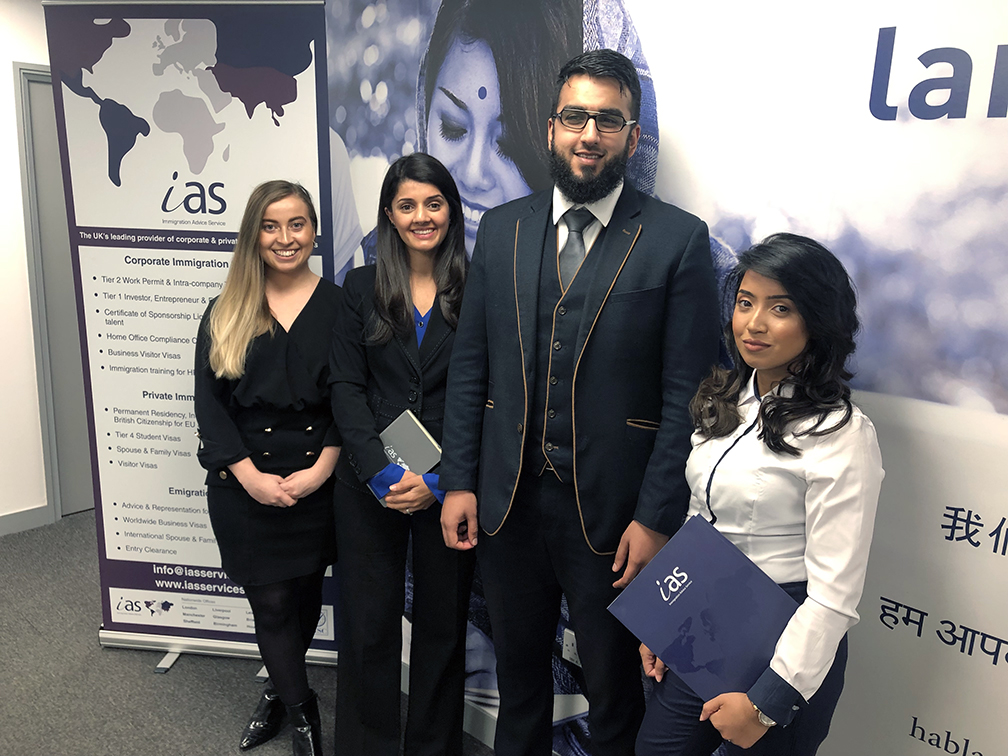 The Advice Package
During this untimed Advice Session with our professional immigration lawyers in London, you will receive our comprehensive advice, completely tailored to your needs and your situation.
Request the Advice Package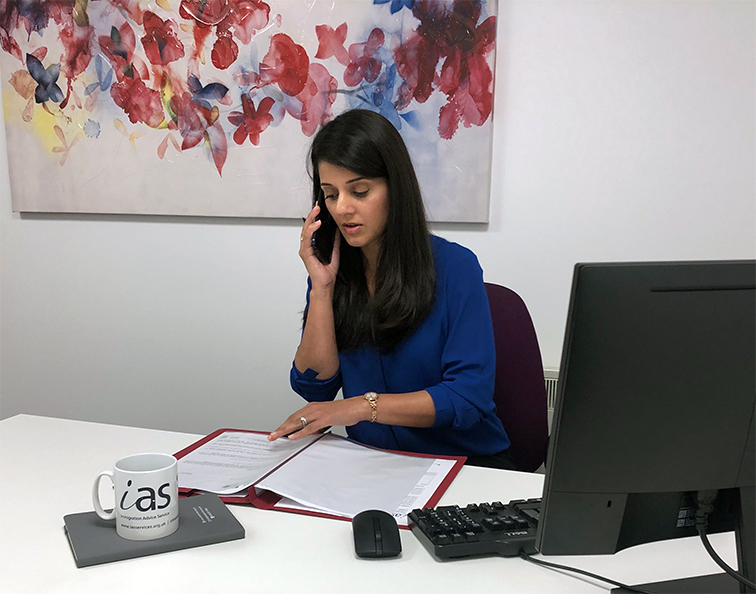 The Application Package
With our Application Package, your dedicated immigration lawyer will advise you on your application process and eligibility. Your caseworker will then complete and submit your forms to the Home Office on your behalf.
Request the Application Package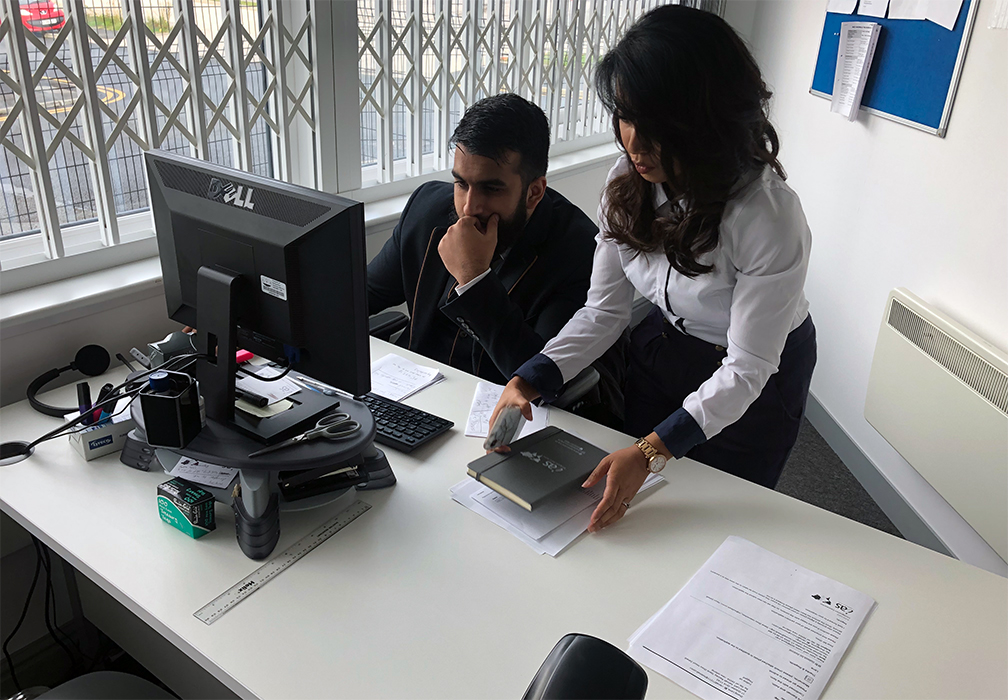 The Fast Track Package
Our Fast-Track Application Package is a premium service for those who need to submit their application in time with their deadlines. Your case will become a top priority for our lawyers and you will benefit from our highest-quality services.
Request the Fast Track Package
The Appeal Package
By choosing our Appeal Package, you can rely on our lawyers' legal knowledge and experience to ensure you have the highest chance of a successful appeal. We will also fully represent you in any hearings/tribunals.
Request the Appeal Package
Related pages for your continued reading.
Frequently Asked Questions
Once having resided in Portugal as either a permanent or temporary resident for a minimum of 5 years makes you eligible to seek Portuguese citizenship. There are other requirements for citizenship applications such as adequate proficiency in the Portuguese language.
International students are able to work in Portugal. If you are from Australia, you are permitted to work a maximum of 20 hours per week (part-time) throughout the academic semester. However, during semester breaks or holidays, you have the option of working full-time.
If your work visa expires or you need to change the conditions of your permit, you may begin the process of getting a new Portuguese work permit by applying through SEF (Portuguese Immigration and Borders Service). It is important to note that you must still be working or have a valid job contract during this renewal process.
The Portuguese government wants to make sure that people with Portuguese citizenship, individuals from other EU members, or those from countries with whom Portugal has free movement agreements are the ones who are given priority when it comes to employment openings.
To do this, all open positions must be publicly advertised to EU nationals and EFTA nationals for a minimum of 30 days. Employers are permitted to hire non-EU citizens to fill open positions if they like, as long as the position is unoccupied during this time, according to the (IEFP).