Portugal D7 Visa For Digital Nomads & Passive Income For Australians
If you're a remote worker and want to work remotely from Portugal, then the Portugal D7 visa for Digital Nomads is for you.
For more information about the Portugal D7 visa for Digital Nomads, reach out to any of our immigration advisers at Total Law. Call us today at +44 (0)333 305 9375 or online.
Portugal D7 Visa for Digital Nomads
Digital Nomads. The Portuguese digital nomad visa enables non-EU remote workers to live and work in Portugal for up to 1 or 2 years.
Before Portugal started issuing Digital Nomad visas in October 2022, the Passive Income visa was the only way digital nomads could obtain residency in Portugal.
The D7 visa has two categories: the temporary stay visa and the residency visa.
With a temporary stay visa, you can stay in Portugal for 1 year, possibly renewing for 2 years. You can leave and re-enter Portugal multiple times. This category is also not a route to permanent residence.
On the other hand, the residency visa is what you should apply for if you have a long-term stay in Portugal in mind. It is valid for 2 years, permits only double entry, is renewable for 3 years, and is a route to permanent residence.
You must prove that you meet the requirements to apply for the digital nomad visa. One of which is that you earn a minimum of €3,040 monthly. Portugal D7 visa is also for Australians who want to retire in Portugal. You also need to prove that you have a passive and regular source of income to be eligible for the visa as a retiree.
"I'm very happy with the standard of training received on the OISC Level 1 course, i passed my exam. Thank you!"
"My application was approved and a huge weight has been lifted from our shoulders this year "
"We used this service for the spouse visa extension application to assure that all the information was valid and correct."
Types of Digital Nomad Visas
Here are 2 types of digital nomad visas:
Temporary Stay Visa
The temporary stay visa is for non-EU nationals who want to work remotely or stay in Portugal temporarily. It is valid for 1 year and can be renewed for 2 years.
You can access other European countries with a short or temporary stay visa. You can as well leave and re-enter Portugal as much as you like.
Residency Visa
This visa is for non-EU nationals who plan to stay in Portugal for a long time. Even though the visa is valid for 2 years, you only get a permit for 120 days. You are expected to move to Portugal and apply for a residence permit within this time.
Before the end of your 2 years, you can renew for 3 years. After spending 5 years in Portugal, you can apply for permanent residence.
Portugal's digital nomad visa spouse rules permit you to travel on this visa with your partner and your children. You have to prove you have enough to cater to them without depending on the government.
Portugal D7 Visa Eligibility Criteria
To be eligible to apply for the Portugal D7 visa, you must meet some requirements:
Country-Specific Requirement
You must be a national of a country that is not in the European Union. This means Australians are eligible to apply for the digital nomad visa.
Age Requirements
Australians who are less than 18 are not eligible for the D7 visa. You must show a government-issued birth certificate proving you are 18 or older while submitting your D7 visa application.
Income Requirements
This is the most essential requirement that you must meet when applying for the D7 visa. You must show you won't be a burden to the Portuguese government during your stay in Portugal.
The most typical way to prove you meet Portugal digital nomad visa income requirement is by submitting bank statements.
Digital Nomads
You must earn at least 4 times the minimum wage in Portugal. If you are applying to be a digital nomad in Portugal, you must prove that you make at least €3,040 monthly. You must have earned this income consistently for at least 12 months. Your bank statement or payslip must reflect this for your visa to be approved. Note that the proof of income is calculated yearly and not monthly.
Note that showing you have the money in your bank account is insufficient. You must also prove that you will keep earning the minimum required amount as long as you are in Portugal. You can do this by presenting an employment letter that shows that your employment will outlast the validity of the visa.
Passive Income Earner
If you are applying as a passive income earner, you must prove that you get a minimum of €705 per month from an overseas source. This could be your pension, payment from an investment, rental income, royalties, or business proceeds. This proof of income is also calculated yearly. So, €705 for 12 months is €8460 per year.
If you intend to go to Portugal with your family, you must factor their living expenses into your income requirement. You must prove an additional €4230 for your partner or spouse and an extra €2538 for every child.
If you have an investment, royalty or rented property bringing income for you, then you have to show a signed agreement that shows the income will keep coming from those sources till your visa expires.
You must not meet the financial requirement for the D7 visa using one source of income. If you have multiple sources of income, you can combine them to meet the criteria stipulated by Portuguese authorities.
Self-employed
If you are self-employed, you have to show a certificate of incorporation of your business in Australia and your personal and corporate bank statements.
Freelancer
If you are a remote worker or freelancer, you must show your payslips for the past 12 months and your employment letter.
If you are a passive income earner, you will show your payslips or bank statements that contain your savings.
Tax Number Requirement
As a digital nomad or passive income earner in Australia, you may be required to pay taxes if you earn any income in Portugal. And before you make any transaction in Portugal, you should possess a NIF. The NIF (Numero de Identification Fiscal) is your tax number in Portugal and it is essential to open a bank account or invest in the country.
Getting the NIF is relatively easy. All you need to do is enter the nearest tax office, supply the officials with the required information, and you will get a NIF number. If you are going in person, you must show proof of your visa, identification document and address in Australia or Portugal. Since Australians can stay for 90 days in Portugal with a tourist visa, you can do this there.
If you do not have the time for this, you can apply for the NIF number online.
Since you are in Australia and do not have the time to visit Portugal, you can give our team at Total Law a power of attorney to get the personal income tax number for you. Contact us on +44 (0)333 305 9375 if you need this service.
Bank Requirement
One of the requirements you need to meet when applying for a D7 visa is having a Portuguese bank account. You can open a bank account by walking into any Portuguese bank and showing the following:
Visa that proves you are legally staying in Portugal (your Australian passport is proof enough as long as you have not stayed more than 90 days in Portugal).
NIF number.
Address of residence in Portugal or Australia
Government-issued identification document.
If you cannot come to Portugal for this, you have 3 options:
Give our team at Total Law power of attorney to open a bank account for you.
Open a Portuguese bank account online.
Open an account with a bank in Australia that has a branch in Portugal.
After opening the bank account, you should transfer a minimum of €7000 if you intend to come to Portugal alone. If you are coming with your family, you must deposit €10500.
Accommodation Requirement
As a D7 visa applicant, you must show you have a place to stay in Portugal for 1 year. You have to show the consulate that you have done any of the following:
Purchased a property in Portugal.
Rented a property and signed the agreement with the owner for 1 year.
Booked an Airbnb or hotel room for 1 year.
Gotten an invitation letter from a friend or family who has agreed to house you till you leave Portugal.
If you find it hard to get accommodation for 1 year, you can get one for 6 months and then write a letter to the embassy. In this letter, show proof that you have gotten accommodation for 6 months and will look for another place to stay when you arrive.
Criminal History Check
You must subject yourself to a criminal history check when making a Portugal digital nomad visa application. This is mandatory for almost all kinds of Portuguese visas. To get your criminal history certificate, you have to log on to the website of the Australian Police Force and follow the instructions there.
If you are in Queensland, you must log on to the Queensland Police Force to get your police criminal history certificate.
If you have lived elsewhere, apart from Australia, in the past 5 years, you have to get a criminal history certificate from that country.
If you have also lived elsewhere 3 months before making your application, you must also get a criminal history check from there.
The Portuguese authorities would ask for a notarised and translated copy of your criminal history certificate if it was issued by a country that doesn't speak English or Portuguese. You can approach the Portuguese consulate in Australia for this service.
Aside from the criminal history check certificate you submit, the Portuguese authorities will still ask for your consent to do a background check.
You may face visa rejection if you have committed a criminal offence. However, our team can advise you on what to do in such a situation if you reach out to us on +44 (0)333 305 9375 or contact us online.
Health Insurance Certificate
Portugal has one of the best healthcare schemes in Europe and, as a result, does not joke with the health of citizens and visitors. They have a public healthcare scheme that takes care of their citizens. Since you do not pay taxes like other citizens, you cannot access the public health scheme.
So, you have to pay to get your medical insurance. Your health insurance must cover you and your family if you come with them. You must obtain a policy with a value of at least €30,000.
You can access public health services when you move to Portugal and start paying taxes.
Minimum Stay Requirement
When you get your Portuguese D7 visa, you are expected to spend the bulk of your time in Portugal. However, this applies only to those getting the residency visa.
For the D7 visa, you must be in Portugal for a minimum of 16 months out of a possible 24.
Your visa will be cancelled if you do not comply with this rule.
General Requirements & Documents for the Portugal D7 Visa
Below are the documents that you need to show when applying for the D7 visa:
D7 Application Form
Since the digital nomad visa is a national visa, you must complete a national visa application form when applying for the visa. To get this form, you have to visit the Portuguese embassy or consulate nearest to you in Australia. You can as well use VSFGlobal for your application.
Note that if you want to complete the form online, you have to print it, sign and attach it to the other supporting documents and then submit them to the Portuguese embassy or consulate.
A Valid Passport
Your Australian passport must be valid up to 6 months after the visa you intend to apply for has expired. In most cases, submitting your original passport to the consulate is unnecessary. You can submit one notarised copy. When you get a mail of the success of your application, you can then submit your original passport to get your visa.
Evidence You Have Accommodation
You must show the consulate that you have where to stay when you get to Portugal. Any evidence you present must show you have accommodation for up to 1 year. Below is the ideal evidence you can submit:
Invitation letter from a friend or family in Portugal pledging to provide housing for you for 1 year. The sender must attach their identification document. The letter must be notarized and signed in Portugal.
Rental agreement between you and a property owner for 1 year.
Lease or property purchase documents.
Receipts of booked accommodation in an Airbnb or hotel.
Cover Letter
Your application must come with a cover letter. This letter is addressed to the Portuguese authorities. With this letter, you should lodge a formal request to move to Portugal. Your cover letter should explain why you want to move to Portugal and how long you want to stay.
It should contain your details, reasons for relocation, your intended address, ties to Portugal and how you intend to fund your stay in the country.
Proof of Funds
This is perhaps the most important document to submit when making your application. You can submit eligible documents to show you have the needed funds. Note that you can combine any of them to meet the minimum requirement.
Employment letter showing you earn up to €3,040 every month.
Affidavit of support letter from a Portuguese or EU citizen or a Portuguese permanent resident.
Bank statement that shows you have savings of €8460.
Pension policy certificate from your pension service provider.
Investment certificate showing your monthly or annual returns.
Bank statement showing you earn income from assets, rents or intellectual property.
Payslips showing you earn up to €3,040 monthly.
Credit cards showing your credit limit.
Evidence from social security that shows your annual benefits.
Digital Passport
You have to submit 2 digital passport photographs taken no later than 3 months before the date you started your application.
Bank Details
You need to show the consulate that you have an account in Portugal. Note that this account must be funded.
Criminal History Certificate
Your criminal history certificate must not be older than 3 months.
Medical Insurance Policy
You have to show you have a health insurance policy that is up to €30,000 in value. This must come from an EU-certified policy provider.
NIF Number
You must present your NIF number obtained from the tax office.
Marriage Certificate
You must show the consulate proof when applying for a visa with your family. You typically show this by presenting your government-issued marriage certificate.
Birth Certificate
If you are going to Portugal with your children, you must prove they are your children by presenting their birth certificates. This is to prevent child or human trafficking.
Visa Fees
Your application will be declined if you do not submit evidence that you have paid the visa fees. You must attach the visa fee payment receipt to your supporting documents.
Money Order
If you are more comfortable making your application offline, that is by post. Then you must add a money order for the VSFGlobal centre, Portuguese embassy, or consulate. Your application will not be processed if they get your package without the money order.
You pay $35 as the application fee and $41.83 as the service charge.
Portugal D7 Visa Minimum Salary
The minimum salary you need to show depends on which category of D7 visa you are applying for.
You need to show that you have €705 a month for 1 year, which is €8460 if you are a passive income earner.
You must show you have €3040 a month for 1 year as a digital nomad.
If you are going with your spouse, you must show an extra 50% of the initial minimum salary. And for each child, you will show an additional 30% of the minimum salary.
Portugal D7 Visa Fees
The Portugal digital nomad visa costs are as follows:
€180 for each person for the visa fee.
€320 for each person for the residence permit.
How to Apply for a Portugal D7 Visa?
The application for the D7 visa starts in Australia and ends in Portugal.
To apply for the D7 visa, follow these steps:
Gather Supporting Documents
You can look through this article and create a checklist of all the documents you need for your application.
Get Application Form
Next, fill out your application form. You can get this form at the embassy or online. Ensure your document is signed before sending them to the Portuguese embassy.
Schedule a Date for Application Submission
Walk into any Portuguese embassy or consulate near you and schedule a date. You can also do this online through the Portugal digital nomad visa official website.
Submit Your Supporting Documents
On the due date, submit your documents.
Pick up Your Visa
After the embassy looks at your initial visa application, they can approve or decline your request. If you get approval, submit your passport so your visa will be attached at the scheduled date. This visa permits you to travel to Portugal, but this is not what allows you to stay in Portugal as a digital nomad or passive income earner yet.
Register Your Presence in Portugal with SEF (Serviço de Estrangeiros e Fronteiras or Foreigners and Borders Service)
Upon arrival in Portugal, you have 3 days to inform SEF of your presence.
When you do so, an interview will be scheduled for you if the Portuguese consulate in Australia has not done it.
Attend Your Interview with SEF
The final step of your application is an interview with SEF. If the interview is successful, you will get your temporary residency permit and live in Portugal as a D7 visa holder.
The Visa Processing Timeline
The time it will take for your D7 visa to be approved depends on the workload of the Portuguese consulate or embassy you submitted your application.
Usually, it takes anywhere from 3 to 6 months to get a response from the consulate concerning your application. In rare cases, it has been reported that it took 1 year to get a response.
After getting your visa, you must apply for a residence permit from SEF. It may take up to 2 months to get a date for an interview with SEF.
After your interview with SEF, you only have to wait 2 weeks to get your residence permit.
Benefits of the Portugal D7 Visa For Digital Nomads
Portugal has always been a go-to destination for remote workers, and this is because of the numerous benefits you can get when you move to the country. Here are some of them:
Pleasant Weather
One of the reasons why many people go to Portugal is because of the weather. The weather is much warmer. Winters in Portugal are mild, unlike most places in the world's temperate regions.
Exemption from Taxes
Another benefit of the D7 visa is that it allows you to be a non-habitual resident (NHR). This means you don't pay tax on the money you earn outside Portugal. You also pay minimal taxes (20%) on the money you make in Portugal.
Internet Connection Speed
Portugal has one of the best internet connections in Europe. The internet speed in Portugal is 205.11Mbps. This is ideal for digital nomads who need an internet connection to work.
Affordable Cost of Living
Again, Portugal is one of the most affordable countries in Europe. The rent, living cost and price of food are cheap.
Access to the Schengen Zone
With your D7 visa, you can easily visit any country of choice within the Schengen region without a permit.
Family Reunification
Portugal knows the value of family. Hence, you can move in with your family if you apply for the residency visa category.
Study in Portugal
As a D7 visa holder, you can take short courses in Portugal. Your dependents can also attend school in Portugal.
Route to Permanent Residence
If you applied for the residence visa route under the D7 visa, you are eligible for permanent residence after you have stayed in Portugal for 5 years.
Can I Bring My Family Members On This Type Of Visa?
You can bring your family members to Portugal on the D7 visa. Below are eligible family members you can bring if you applied for a D7 residence visa:
Partner or spouse.
Children under 18.
Children above 18 but are unmarried and studying in Portugal.
Parents 65 years or older.
Parents of your partner or spouse that are 65 years or older.
Siblings under the age of 18 who are legally under your care.
Siblings of your partner under 18 who are legally under their care.
Children older than 18 but have a mental or physical deformity.
Can I Renew my Portugal D7 Visa?
You can renew your Portugal D7 visa. If you are in Portugal with a temporary stay visa, you can renew it for 2 years.
If you are in Portugal with a residency visa, you can renew it for 3 years.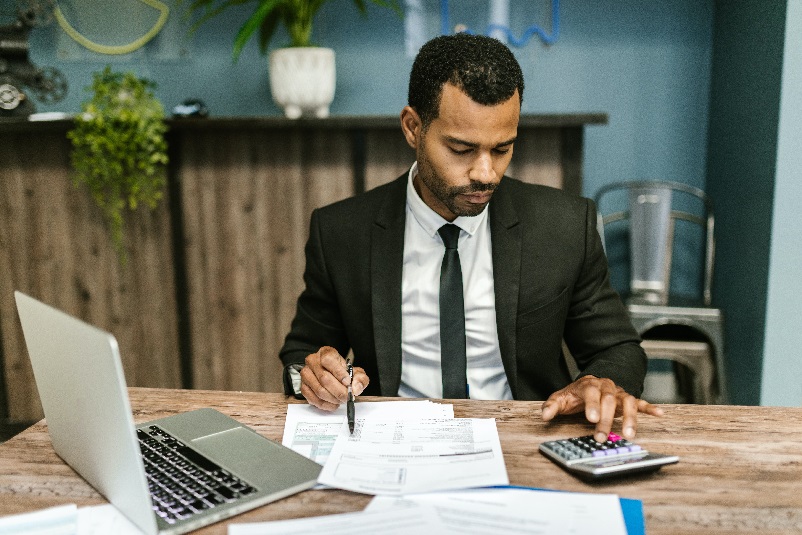 Taxes for Digital Nomads in Portugal
As a digital nomad in Portugal, you are exempt from paying tax on income you earn outside of Portugal. If you choose to engage in any form of business or investment while working in Portugal, you will only need to pay 20% tax on the income you get from that business.
Portuguese D7 Visa to Permanent Residency & Citizenship
The residence visa category of the D7 visa offers the holders a route to permanent residence and citizenship. If you stay in Portugal for 2 years with the visa, you can extend it for another 3 years. After a cumulative 5 years in Portugal, you can apply for permanent residence or citizenship.
How Can Total Law Help
Our team at Total Law comprises competent immigration lawyers that can assist you as you make your Portugal D7 visa application. Often, trying to get a Portuguese visa can be overwhelming due to the many documents that must be presented. We can help you gather all your supporting documents by telling you which to bring, depending on your situation.
We can also give you an estimate of the cost of the D7 visa, with details on eligibility and how to apply.
To improve your chances of getting visa approval, contact us and get expert guidance on the process. We can also give you pointers if you want advice on another kind of visa, like the golden visa.
To speak with any of our team members, call +44 (0)333 305 9375. You can also message us online.
Advice Package
Comprehensive immigration advice tailored to your circumstances and goals.
Application Package
Designed to make your visa application as smooth and stress-free as possible.

Fast Track Package
Premium application service that ensures your visa application is submitted to meet your deadline.
Appeal Package
Ensure you have the greatest chance of a successful appeal. We will represent you in any case.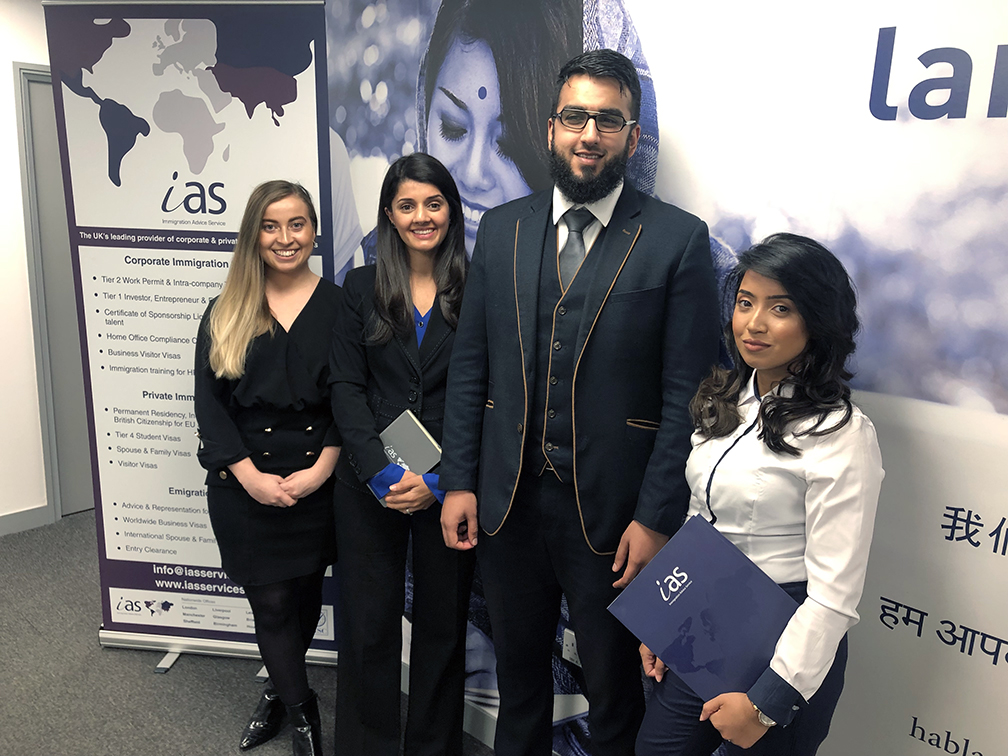 The Advice Package
During this untimed Advice Session with our professional immigration lawyers in London, you will receive our comprehensive advice, completely tailored to your needs and your situation.
Request the Advice Package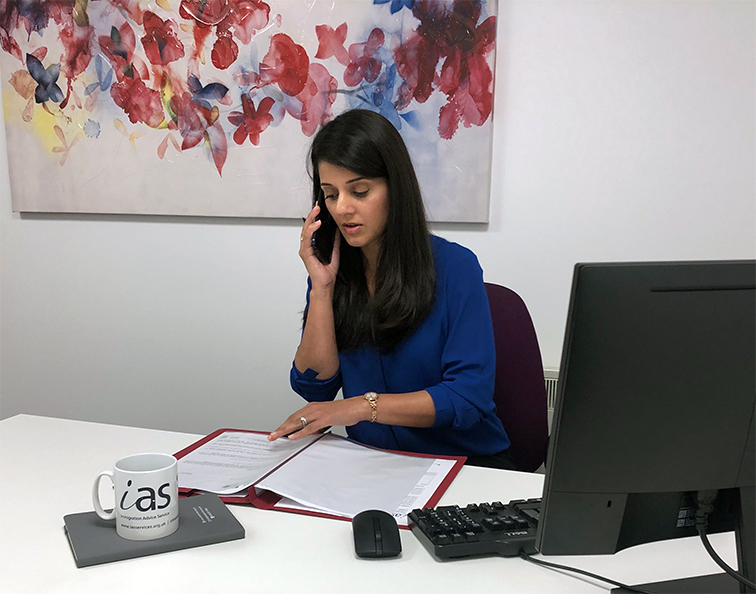 The Application Package
With our Application Package, your dedicated immigration lawyer will advise you on your application process and eligibility. Your caseworker will then complete and submit your forms to the Home Office on your behalf.
Request the Application Package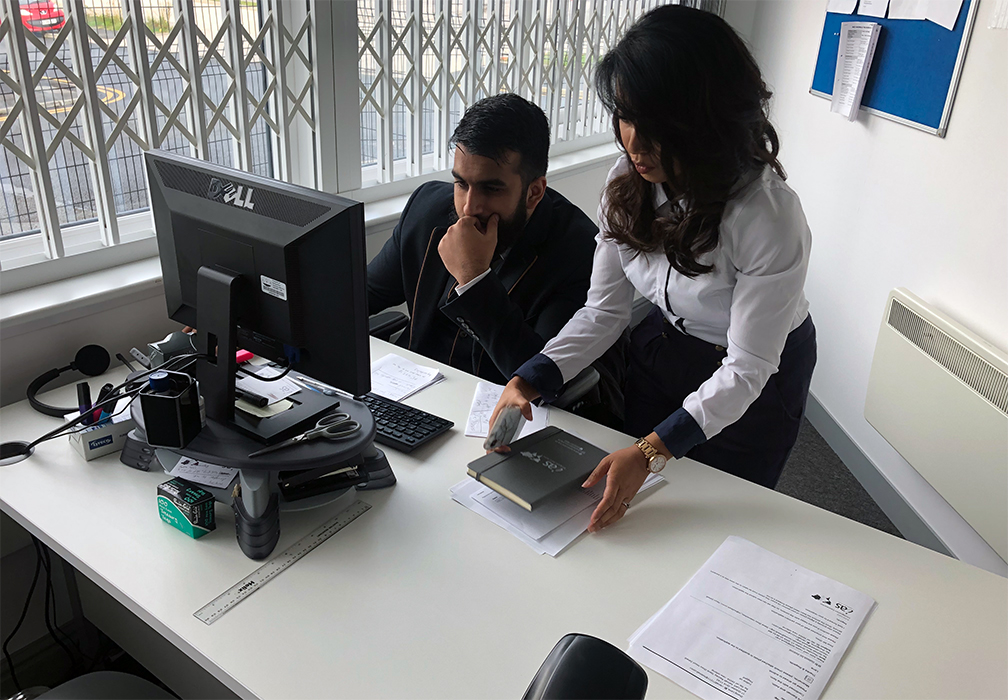 The Fast Track Package
Our Fast-Track Application Package is a premium service for those who need to submit their application in time with their deadlines. Your case will become a top priority for our lawyers and you will benefit from our highest-quality services.
Request the Fast Track Package
The Appeal Package
By choosing our Appeal Package, you can rely on our lawyers' legal knowledge and experience to ensure you have the highest chance of a successful appeal. We will also fully represent you in any hearings/tribunals.
Request the Appeal Package
Related pages for your continued reading.
Frequently Asked Questions
The best digital nomad visa for Portugal is the D7 residency visa. This visa is the best because it gives you more time to stay in Portugal. It also allows you to move to Portugal with your family. When the initial 2 years are about to end, you can apply for a renewal valid for 3 years. In the end, you would have spent 5 years in Portugal. The best part of this route is that you can apply for Portuguese permanent residence or citizenship.
Portugal is one of the most affordable countries in Western Europe. You may spend anywhere from €1,400 to €2,100 monthly and still be comfortable. The cost of renting a place in Portugal is affordable, and it does not cost a fortune to get groceries. Portugal is also 34% cheaper than Australia.
Also, there are diverse budget-friendly accommodation options available for you. If you do not have the funds to rent or purchase a property. One of those affordable options is co-living spaces. With this, you can expect to split rent and other utility bills.
One of the reasons why digital nomads flood Portugal is because they have just the right atmosphere for digital nomads to thrive. There is Ponta do Sol, Madeira, which is regarded as the village for digital nomads and remote workers. The Portuguese government created this village as a haven for D7 visa holders. In a place like this, you not only have a conducive atmosphere to work, but you also have the opportunity to associate and network with other remote workers from different parts of the world. Coimbra and Lisbon are also other locations where remote workers work and thrive.
You don't need to know how to speak Portuguese before applying for the D7 visa. You only need to meet the requirements as stated above. However, it would be best to learn how to speak Portuguese, a prerequisite for applying for permanent residence or citizenship after 5 years.
Your application could be rejected for many reasons. One of the most common reasons is the inability to meet the minimum income requirement. It could also be that you could not demonstrate genuine reasons for going to Portugal. Incomplete documentation can also be the reason why your visa was rejected. To avoid this, you should get in touch with our team by dialling +44 (0)333 305 9375. We will make sure you get all of your documents right.