Portugal Retirement Visa For Australian Citizens
Portugal is one of the top destinations for retiring, and there are many good reasons for this: it is affordable with a low cost of living, a great healthcare system, and more. However, you do need to consider a few things.
At Total Law, we can give you all the information you need to get started. We can help you go over your options, how to prepare, and eligibility for visa types that will allow you to retire in the beautiful land of Portugal. Give us a call today at +44 (0)333 305 9375 and get started!
Portugal Retirement Visa: An Overview
Many people dream of retiring abroad, and Portugal is a much-favoured destination for those who want to retire with a high quality of life, welcoming communities, and a breathtaking view. The retirement visa programmes offered by Portugal open up attractive options for many retirees.
Retiring in Portugal gives many benefits, such as a low crime rate, nice weather, and free European travel to the 26 Schengen states with no need for a visa.
Portugal retirement is the ideal option for many, but there are multiple options available for Portugal retirement.
"I'm very happy with the standard of training received on the OISC Level 1 course, i passed my exam. Thank you!"
"My application was approved and a huge weight has been lifted from our shoulders this year "
"We used this service for the spouse visa extension application to assure that all the information was valid and correct."
How To Retire In Portugal: Portugal Retirement Visas
For those who are not European Union citizens, a visa is necessary for retirement in Portugal. There are two most popular visas that people usually choose to allow them to live as retirees in Portugal. These two most popular visas include:
The Retirement Visa: This is a national residency visa that is granted to non-European Union citizens who wish to live in Portugal without having to work. These individuals will have a steady income, however, such as money from savings or pensions.
The Golden Visa: This is a visa that is primarily used for retirement and investors. This visa can be applied for if you meet one of the various criteria for investments in Portugal. Be aware that the Golden Visa used to allow for investment through real estate; however, this is no longer the case.
Overview
There are several requirements that individuals who wish to retire in Portugal need to meet. There are also documentation requirements; however, depending on the specific type of visa that you choose, the documents may vary.
That being said, the eligibility requirements can be broken down into several different areas.
Age Requirements
The first eligibility criteria are relevant to age requirements. The Portugal retirement visa programme does not have an age requirement; the individual applying must simply be over 18 years of age.
This visa targets pensioners and retirees who are relocating to Portugal to retire; therefore, the programme is mostly used by those who are fifty-five years of age or older. This is the most common age worldwide for retirees who are no longer working.
Thus, while there is no actual age limit for the retirement visa programme, applicants who are closer to the typical retirement age may find it easier to meet the program's requirements regarding income. It is also likely that people in this age group would also have the necessary health insurance coverage in place.
Those who are applying over sixty-five years of age may even qualify for additional Portuguese Social Security benefits.
Financial Requirements
Financial requirements are very critical for this visa, and to be eligible, candidates must show they have enough funds to support themselves and any dependents who will accompany them to the country.
As it currently stands, the minimum income requirement per month for this visa is €760.00. This is very close to the national minimum wage in Portugal.
The first step that is required to apply for this visa type is to gain a NIF (Portuguese Tax Number) and then open a bank account in Portugal with €9,120 in it. This would cover the minimum subsistence for a primary applicant for a year in the country. It sets up the groundwork financially for the year ahead.
Health Insurance Requirements
To be considered eligible for the Portugal retirement visa, the applicant has to have valid health insurance coverage that is recognised as legitimate in Portugal. Whichever health insurance policy you choose will need to provide coverage for all potential medical expenses, including hospitalisation, emergency medical treatment, or repatriation in cases of illness or death.
The policy should be in place to cover the entirety of the stay in Portugal and should also include any dependents that will accompany the applicant.
The Portuguese National Health Service is accessible to foreign retirees who have a residency permit. Yet, SNS is not a substitute for private health insurance, and a majority of retirees from overseas will usually choose to supplement SNS coverage with private insurance for the highest quality of medical care.
Proof of health insurance coverage is required when applying for the retirement visa, and the policy needs to be maintained throughout the residency permit as well.
Criminal Record Check
When applying for a retirement visa, an applicant will need to show they have a criminal record check. For applicants to qualify, this criminal record check needs to be issued by competent authorities in the home country or residing country of the applicant. It also must be legalised by relevant authorities.
However, if the country is not in the Hague Convention, an apostille will be needed, and it will be authenticated by the Portuguese Consulate in said country as well as by a competent Ministry of Foreign Affairs.
These checks may also be required from other countries if the applicant has resided in them for over a year.
To be eligible for this visa, applicants must not have any conviction for a crime that is sanctioned in Portugal with a detention sentence of a year or more.
Should an applicant have a criminal record, they need to speak to a lawyer to determine if they are eligible for this programme. Speak to one of our lawyers at Total Law today to speak to them about your eligibility if you have a criminal record. Call us at +44 (0)333 305 9375.
Retiring In Portugal With A Portugal Golden Visa
The Portugal Golden Visa programme is also an eligible route for those wishing to retire in Portugal.
In this visa route, the investor will make a significant donation to the economy in Portugal using one of a variety of options, including venture capital fund investments, job creation, research funding, commercial company investments, and cultural heritage support.
One of the most popular investment options used to be real estate, which is now no longer an option.
To retire via this visa type, the applicant must make their investment and show relevant documentation regarding this in their application.
Portugal Golden Visa Requirements For Retirement
The documents required for a Portugal Golden Visa include the following:
The official application form.
A valid passport.
Two passport-sized photos.
A relevant medical insurance policy.
Birth, marriage, and divorce certificates.
A certificate proving the applicant has no previous criminal records.
Documents that are relative to the investment.
Declaration of a transfer of funds by the relevant Portuguese financial institution.
Documents that outline a good standing with the Portuguese Tax and Customs Authority and Social Security.
Receipt of ARI application payment.
Applicants must also make and maintain their investment for five years. As a part of the application for this visa type, the applicant needs to present supporting evidence that they made the investment with the minimum required amount and that they will maintain this investment as long as they and their dependents hold residency status in Portugal.
Once an investor Golden Visa holder has become a permanent resident, after five years, the investment does not need to be maintained any longer.
Every document needs to be legalised if it is not from a Portuguese entity; it will also need to have an apostille should the subject country not be a part of the Hague Convention. Similarly, any original documents that are not in Portuguese will need to be translated and certified.
Applying For The Portugal Golden Visa For Retirement Purposes
Overview
The Golden Visa is a popular route to retiring in Portugal for many, despite the fees, which make it limited to wealthier retirees. With minimum investments required to qualify for this visa, there are substantial fees associated with it, but it does come with benefits.
Applying for the Golden Visa for retirement may not be suitable for every retiree due to the more substantial associated fees; however, it is a valid option for many.
Benefits Of Retiring Under The Portugal Golden Visa
Its validity for many wealthier retirees comes with benefits. One of these is the minimum stay requirement. The minimum stay requirements of the Golden Visa are not as strict as those of the Retirement Visa.
After being in Portugal for five years, applicants can apply to gain permanent residency in the country, which leads to citizenship.
Portugal Golden Visas will also automatically grant those who hold this visa the right to travel anywhere in the EU without a visa. Golden Visa holders can enjoy free-flowing travel in the Schengen region for 90 days each, or 180 days.
Additionally, any dependents that join the applicant on the Golden Visa will also be eligible for permanent residency and citizenship after five years in the country. The Global Visa also allows for dual citizenship, and there are no additional requirements for applicants to do this. Applicants must ensure that this is enabled for their country of origin, however.
The Portugal Golden Visa also has a beneficial tax system. Golden visa holders are exempt from paying personal taxes for ten years; there is a 20% flat-tax on Portuguese-sourced income for the first ten years; all revenues outside of the country are non-taxable; there are no inheritance taxes; there are no added fees for transfers; and the wealth tax has been abolished.
Retiring In Portugal With A Portugal D7 Visa
Overview
Retirees can also opt for the Portugal D7 Visa, known as the passive income visa. This visa gives foreign citizens intending to live in Portugal a chance to do so as passive income earners or retirees.
Applicants need to show that they have a regular and reliable income, which could be from the person's finances or pension funds. This is a great visa option for those who are seeking to retire in Portugal and have the funds to support themselves
Applying For The D7 Visa For Retirement Purposes
The requirements for a D7 visa in Portugal include the following:
The applicant must be a non-EU national.
The applicant must be earning a passive income of a minimum of €760 per month. This can come from a pension, intellectual property, transferrable equity, or even financial equity.
Proof of having accommodation in Portugal.
Be willing to reside in Portugal for 183 consecutive days per year.
The applicant must not have a criminal record.
The applicant needs to have a Portuguese NIF.
The applicant must have a Portuguese bank account.
The applicant must also be prepared to provide a wide range of documents in the application process to prove to the Portuguese Immigration and Border Services that they meet the criteria for this visa.
This means that applicants do need to prove that they will be able to meet the minimum passive income requirements. This amount can vary depending on whether or not the applicant is bringing dependents with them to Portugal.
To satisfy Portuguese authorities that the applicant meets the minimum passive income requirements for this visa, they will need to show documents and forms. Depending on the situation of the retiree, any of the following can be submitted to prove passive income stability:
Bank statements from the previous 3 months with details such as name and address visible.
Traveller checks.
Proof of cash funds.
A company pension certificate, pension check statement, or notarized letter confirming a pension
Social Security benefits letters.
Tax returns from the previous fiscal year, or proof of previous economic activity and incomes from the previous year
Benefits Of Retiring Under The Portugal D7 Visa
The Portugal D7 residency visa is one of the best options for expats who are looking to retire in Portugal without having to make any massive investments, such as would be traditional with the Golden Visa.
This visa is affordable, family-friendly, and easily accessible. It is the ideal scheme for retirees who are self-sufficient and want to live in Portugal.
This visa is renewable after a year or two in successive two-year periods. This can also be converted into a permanent residence after five years have passed. Once you have held the D7 visa for five years, applicants will then be eligible to apply for a Portuguese passport and eventually citizenship.
Permanent Residency & Citizenship Route
Overview
The Portugal retirement visa, D7 visa, and Golden visa are all valid routes to residency and eventual citizenship in Portugal.
Retirement Visa For Residency
If an applicant lives in Portugal for a minimum of five years on a temporary residency permit, such as a retirement visa, with no criminal background and pays income tax, they can apply to get a permanent residency permit.
For this to be valid, the resident must spend at least six months out of every year in the country to obtain Portuguese residency.
Golden Visa For Residency
An applicant who holds a Golden Visa in Portugal can renew their Golden Visa every two years, and in the fifth year they can lapse it for a single year. When they reach the end of their fifth year of residency, they can continue on the Golden Visa temporary residence permit, or they could apply for permanent residence or citizenship in Portugal.
Those who decide to obtain permanent residency and citizenship in Portugal will no longer be required to maintain Golden Visa investments in Portugal.
D7 Visa For Residency
Applicants of the D7 visa will be able to obtain a residence permit in Portugal for a year, which is then renewable every 2 years after this. Once the individual has maintained legal residency in Portugal for five years, they can then apply for permanent residency in Portugal.
Another option with this visa is to become a Portuguese citizen through naturalisation. Yet, if the applicant opts for this option, they will be required to pass Portuguese language tests.
Knowing which path to take and what type of visa you are eligible for and will be most beneficial to you can be tricky. There are many ways you could retire in Portugal, but making sure you are prepared for your application is critical, no matter which way you choose.
Whether you choose to invest with the Golden Visa or choose the D7 visa, you will need to be prepared for your application. This is why it can be very useful to have a lawyer or legal advisor on hand to help talk you through your options.
Criminal record checks with these visas can be especially difficult, and if an application is rejected, a Total Law lawyer can help you dispute this. For any help with retiring in Portugal, give us a call at Total Law at +44 (0)333 305 9375 today.
Advice Package
Comprehensive immigration advice tailored to your circumstances and goals.
Application Package
Designed to make your visa application as smooth and stress-free as possible.

Fast Track Package
Premium application service that ensures your visa application is submitted to meet your deadline.
Appeal Package
Ensure you have the greatest chance of a successful appeal. We will represent you in any case.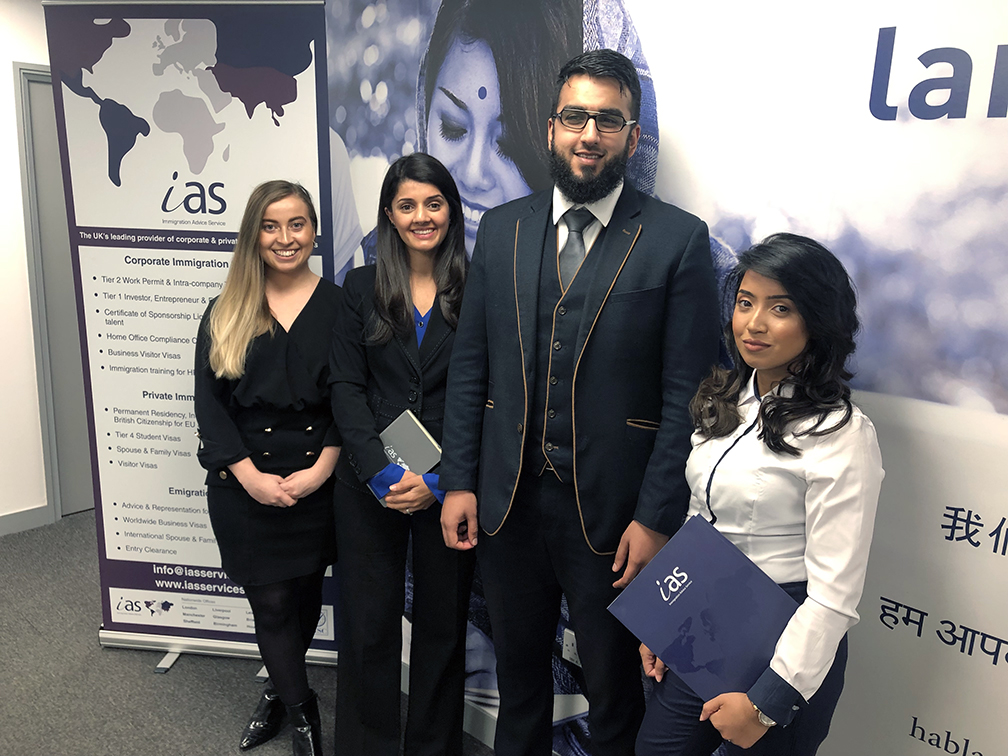 The Advice Package
During this untimed Advice Session with our professional immigration lawyers in London, you will receive our comprehensive advice, completely tailored to your needs and your situation.
Request the Advice Package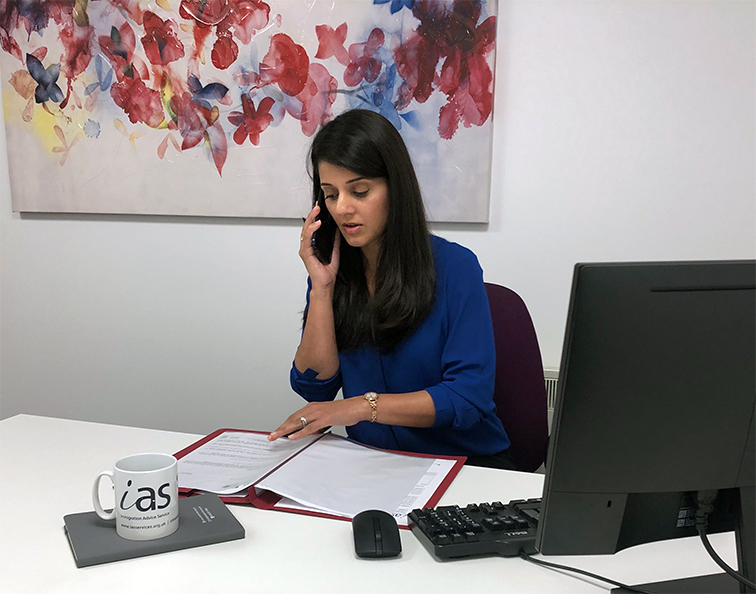 The Application Package
With our Application Package, your dedicated immigration lawyer will advise you on your application process and eligibility. Your caseworker will then complete and submit your forms to the Home Office on your behalf.
Request the Application Package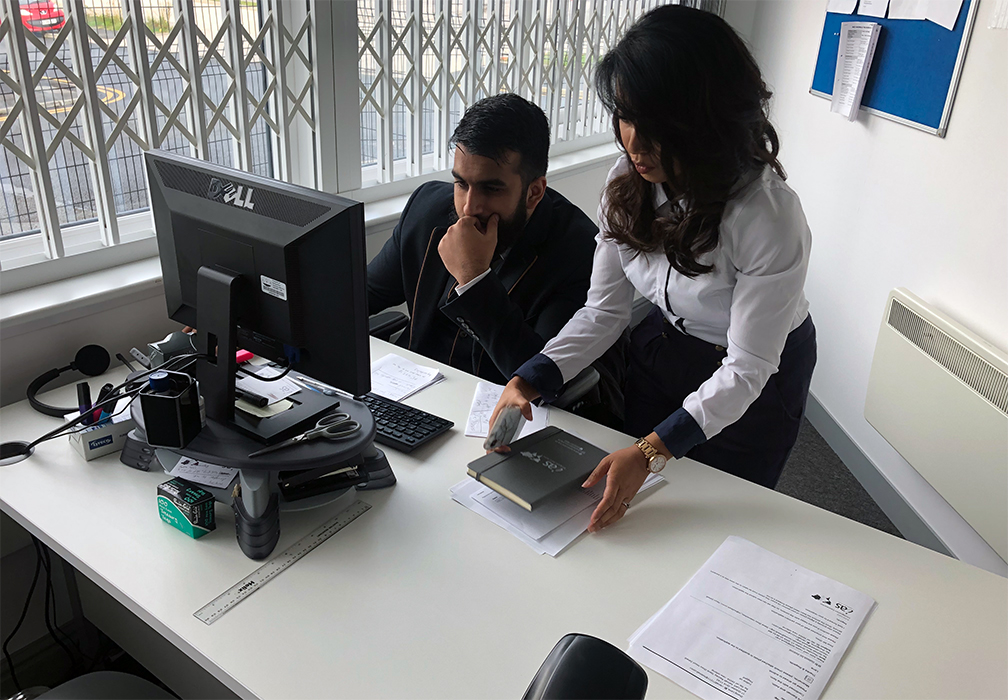 The Fast Track Package
Our Fast-Track Application Package is a premium service for those who need to submit their application in time with their deadlines. Your case will become a top priority for our lawyers and you will benefit from our highest-quality services.
Request the Fast Track Package
The Appeal Package
By choosing our Appeal Package, you can rely on our lawyers' legal knowledge and experience to ensure you have the highest chance of a successful appeal. We will also fully represent you in any hearings/tribunals.
Request the Appeal Package
Related pages for your continued reading.
Frequently Asked Questions
Portugal has some very attractive tax rules, especially for foreign pensioners looking to retire there. Upon the arrival of foreign pensioners, they can apply for NHR (Non-Habitual Resident), which does confer certain tax benefits. Pension income will only be taxed at a flat rate of 10pc as long as the pension is sourced from abroad.
Your partner may be eligible for their retirement visa, in which case they would need to make a separate application. However, families can join you in Portugal via a Family Reunification Visa. With the Family Reunification Visa, you can have your spouse, children, and dependent first-degree relative join you in Portugal.