Portugal Golden Visa for Australians
Portugal Golden Visa programme allows you to be a permanent resident and obtain citizenship in 5 years.
Total Law can help you. Call us on +44 (0)333 305 9375. Or message us online.
What Is The Portugal Golden Visa?
The Golden Visa for Portugal is a resident visa that is granted to Australian citizens who have made investments in Portugal. These investments may take the form of making money investments, or establishing job possibilities in Portugal.
You may become qualified for Portuguese citizenship in only 5 years if you apply for it via the Golden Visa program, which is a simplified process for acquiring citizenship and permanent residency in an EU nation.
Investors and their family members are eligible to apply for permanent residency or citizenship in Portugal once they have lived in the country for a period of 5 years. On the other hand, it is not mandatory for them to reside in Portugal. Golden Visa holders are required to spend 7 days each year to keep their residency status.
"I'm very happy with the standard of training received on the OISC Level 1 course, i passed my exam. Thank you!"
"My application was approved and a huge weight has been lifted from our shoulders this year "
"We used this service for the spouse visa extension application to assure that all the information was valid and correct."
Benefits of the Portugal Golden Visa
Possibility of Moving to Europe
The Golden Visa makes it possible for you to relocate lawfully throughout Europe, and if you live in Portugal for 5 years after obtaining a residence visa, you may apply to become a citizen of that country.
But even just having a residence card entitles you to some privileges, such as the opportunity to live near the water and travel around Europe without needing a visa, to establish a company in Europe and be eligible for tax breaks, or to establish a comfortable place for your family life.
Opportunity to Get European Citizenship
Obtaining a Golden Visa puts you on the fast track to Portugal citizenship. After 5 years of living in the country, an investor and the family are eligible to submit an application for permanent residency or citizenship.
Citizens of Portugal are permitted to live and work lawfully in any other nation that is a member of the European Union, and they do not need a visa to enter 188 countries across the globe. The United States of America, Canada, and the United Kingdom are among the countries with visa-free benefits.
Benefits of Tax System
You are considered a tax resident of Portugal if you spend more than 183 days a year living there. You also have the option of obtaining the status of a Non-Habitual Resident, which entitles you to several tax advantages that are valid for a period of 10 years:
There is no tax on income obtained through self-employment or dividends.
There is a 10% tax on payments to pensions from other countries.
There is no tax on income earned outside the country.
Those with very high levels of education, such as engineers, physicians, architects, and CEOs, are subject to an income tax rate of 20%.
Travelling to EU Countries
Because Portugal is a member state of the European Union, citizens of Portugal do not need a visa to travel to other EU nations. On the list are the 30 nations whose governments have ratified the Schengen Agreement. You are permitted to remain in these nations for a total of 90 days during a period of 6 months if you have the Golden Visa.
Good Healthcare System
The healthcare system in Portugal consumes close to 9% of the country's total GDP. According to the Global Health Expenditure in the year 2020, it ranked 36th among all countries in the globe. The whole of the nation is home to a sizable number of public, communal, and private hospitals.
Public hospitals provide residents and citizens with access to medical care; nonetheless, they are expected to pay for the majority of hospital services. However, the costs are not prohibitive; for instance, a consultation with a physician may be had for as little as €4. There are plenty of private clinics, and the quality of treatment they provide is quite excellent. There are other services such as telemedicine, for instance.
Education
Colleges and universities are the 2 primary kinds of educational institutions that fall under the category of higher education. You may get a certificate of completion or a bachelor's degree at a college, but a master's degree can only be earned at a university.
Australians who have been granted residency are eligible to enrol in courses at state colleges with a general discharge, and if you do well on your examinations, you may be eligible for tuition waivers.
Education may be obtained for a price starting at €1,500 per year at the Universidade da Beira Interior and going up to €12,000 per year at the most famous colleges. Commercial possibilities are available at both public and private universities. The cost of educational programs taught in English is much higher than those taught in Portuguese.
More than 130 colleges in Portugal provide degrees that are recognized across the EU, making it possible for graduates to find work in other member states.
Favourable Portuguese Environment
The weather in Portugal is typically warm, however, there are variations around the country due to altitude and other factors.
More than 200 days out of the year have sunshine in Portugal, making it one of the countries in Europe with the highest average number of sunny days. The winters are mild, and snowfall is an uncommon occurrence.
Eligibility for a Golden Visa in Portugal
There is some eligibility for a Golden Visa:
The age requirement must be over 18 years old.
Have Australian nationality or nationality that does not originate from the EU, Switzerland, or the EEA.
You are required to make a sizable investment that will be to the benefit of the Portuguese economy. If you want to invest, you have to be the owner of the money. A minimum investment of €250,000 is required, and investors have a variety of investment paths from which to pick.
You must not have any prior criminal records.
This is referred to as the "stay requirement," and it stipulates that you must spend at least 7 days in Portugal during the first year, followed by a minimum of 14 days during each of the succeeding 2-year periods.
You're required to commit to keeping the investment for a minimum of the next 5 years.
Portugal Golden Visa Investment Options
In order to qualify for a Portugal Golden Visa program you will need to make an investment program in one of the following areas:
Establish an investment fund with a minimum value of €500,000 that satisfies the qualifying conditions. Investments made by venture capitalists in a business or start-up technology enterprises (that have no real estate ties).
Capital Transfer of funds totalling €500,000 or more that are intended to establish a business with a national headquarters or boost the share capital of a current company combined with the hiring of 5 permanent employees.
Create a minimum of 10 job openings only for persons who are citizens of Portugal.
Make a monetary contribution of at least €500,000 to support research activities in the domains of science and technology performed by public or private organisations involved in scientific research.
Make a donation with a minimum of €250,000 to either national heritage reconstruction or Portugal's arts program.
Recent Changes
Capital transfers of €1,500,000 or more won't be approved anymore.
Real estate deals of at least €500,000 will not be allowed.
It will no longer be possible to invest in the renovation of real estate assets that are not less than 30 years old with a combined investment of €350,000 or more.
It will no longer be possible to spend €400,000 or €280,000 on real estate in low-density regions.
Requirements for the Golden Visa Portugal
Overview
You need to have the following papers available to submit an application for a Portugal Golden Visa:
The official application form for a Visa to Visit Portugal. The Portuguese visa site makes this document available for download.
A passport that is valid.
2 photographs that are the appropriate size for a passport and meet the criteria for obtaining a visa for Portugal.
Documentation demonstrating possession of health insurance that is acceptable in Portugal.
Evidence that the individual has not been convicted of a crime in the past. You need to provide a certificate from a nation where you have resided for more than 1 year. The document has to be granted by the appropriate authorities within the most recent 3 months and then translated into Portuguese. It also needs to be translated into Portuguese.
A solemn affirmation under oath that you will hold on to your investment for a minimum of 5 years is required.
The ARI site has generated a receipt for the payment.
Transfer of funds totalling at least €1,5 million into a bank account:
Certification of the deposit from a Portuguese-registered financial institution's declaration of the deposit's existence. It is necessary that the transfer not incur any fees or responsibilities in any way.
Establishment of a minimum of 10 new employment positions:
A statement attesting that the appropriate deposit has been made, issued by an institution of finance that is authorised to do business in Portugal.
Individualised contracts of employment are agreed upon by both the company and the employee.
If you're a shareholder in a firm, the following applies to you: An extract from the official company registry.
Investing in the creative industries:
A statement that was issued by the Portugal Government, which said that they had conferred with the appropriate authorities in the sector and a confirmation of your investment in support of the arts or restoration and preservation of the national cultural heritage.
A statement issued by a Portuguese financial institution to the successful transfer of the assets is required.
Investing in multiple kinds of research activity:
A statement from the public or private research institution attesting to the investment, whether the institution is public or private.
A statement issued by a Portuguese financial institution attesting to the successful transfer of the assets is required.
Obtaining a NIF Number
You will require a NIF, which stands for "Number of Identificacao Fiscal," to create a bank account in Portugal. NIF is the Portuguese tax identification number. A NIF may be obtained quickly and painlessly via the assistance of an agent in Portugal. This representative may either be an accounting agent or a lawyer who will apply on your behalf. Both of these options are available to you.
You are required to have this number to participate in any activity that involves the Portuguese government, establish a company, make an investment, or pursue any legal concerns in Portugal.
The first stage for potential candidates of the Golden Visa scheme in Portugal is to get a NIF number, and then the second step is to create a bank account. Both of these processes are required.
Opening a Portuguese Bank Account
Although some Portuguese financial institutions enable you to create an account online, a majority of them need you to physically visit one of their branches to get started. Despite this, the procedure is straightforward, and it is not difficult to compile the necessary paperwork. There is a possibility that it will depend on the bank that you choose; nevertheless, in general, the papers that you require are as follows:
Documentation attesting to your identity (for example, a valid passport will do).
You'll need to provide evidence of your residence, such as a recent energy bill or a letter you've received within the last 3 months that clearly displays your name and address.
Bring your NIF Number.
Documentation that verifies your work and/or income, such as a recent pay proof or a letter from your employer.
Even if you do not currently have a job, you may still create a bank account so long as you can give evidence that you have registered with the Portuguese employment centre or that you have a written guarantee of a work contract.
Number to call to activate SMS service in Portuguese.
In addition, a cash deposit of between € 250 and € 300 is required (this is standard procedure for new accounts).
After you have obtained the appropriate documentation, the following step is to choose the financial institution that is the most suitable for you.
After selecting a financial institution, the following step is to decide on the kind of account you want to establish with that financial institution. You might also make online accounts that have been seeing an uptick in demand.
The majority of people who use digital bank accounts and internet accounts are either expats, frequent travellers, digital nomads, or those residing in Portugal for just part of the year. Keep in mind that you do not need to be a resident of Portugal to create a bank account there.
Portugal Golden Visa Application Fees
The payment of the first application Portuguese Golden Visa cost is finished after the Golden Visa has been approved. Everyone who applies will be required to pay this cost.
The costs for renewing a Portugal Golden Visa are paid when the visa is renewed, and once again, these expenses are the same for every applicant.
The following is a list of all government costs associated with the filing of a Golden Visa application for Portugal.
The application fee for the principal applicant is €533.
The cost is €84 for each candidate with a dependent.
The preliminary application cost for each potential candidate is €5,325.
Each applicant must pay a renewal cost of €2,663.
Portugal Residence Permit Fees
The cost of a temporary residency permit is €73.
The cost of a permit for permanent residency is €222.
Getting The Portugal Golden Visa From Australia: The Application Process
Overview
The steps necessary to get a Portuguese Golden Visa may be broken down into the following categories:
Pay a visit to Portugal and make your investment decision there.
Create a bank account in Portugal as well as a tax identification number.
Finish the investment you started.
Submit your application for a Portugal Golden Visa.
Obtain a residency permit for yourself.
Make an application to become a Portuguese citizen or to dwell there permanently.
Step 1: Travel to Portugal and Make Your Investment Decisions There
You should make advance travel arrangements to Portugal to investigate your available choices and get the process of investing off the ground. There are several Portuguese institutions, research activities, firms, or businesses where you can invest.
If you decide that investing in one of the other possibilities is the best course of action, your attorney will assist you in arranging the required meetings and drafting the documentation for the transfer.
Step 2: Make a Portugal Bank Account and NIF
You must have a NIF and a bank account to finalise your investment before you may do so.
The Taxpayer Registration Services office is the place to go if you want to get a tax number. This number is also known as a NIF number, which stands for "numero de Identificacao Fiscal." Regarding your requirement for a Portuguese tax number, you will be required to complete a series of paperwork (which will be sent to you by the tax office) and provide documentation to support your request.
In Portugal, opening a bank account at almost any of the country's reputable financial institutions is possible. In order to open a bank account, all you have to do is go to a bank branch, present yourself, and request that an account be opened for you. The procedure is rather simple and is the same all over the globe.
You are going to need proof of your income, your current address, and some kind of identity to complete any of these procedures.
Step 3: Ensure That Your Investment Is Complete
After you have obtained your tax identification number and opened a bank account, you will finally be able to finish investing. You won't be able to submit an application for the Portugal Golden Visa once you have all of the required documentation to demonstrate that you have secured the investment, which might take several months.
After you have completed your investment, you may go back to Australia to gather the necessary paperwork and then submit an application for the Portuguese Golden Visa.
Step 4: Fill Out an Application for the Golden Visa of Portugal
After you have finished making your investment, you will at long last be able to submit an application for a Golden Visa Portugal to the Service of Immigration and Borders (SEF). The steps involved are as follows:
You can sign up for the residence permit online portal. It is the web platform that the SEF uses to manage Golden Visa Application submissions. You have the option of registering yourself or having Total Law register you.
Attach electronic versions of the relevant papers (in PDF format, and the total size should not exceed 4 megabytes).
Make sure you pay all of the necessary fees.
Hold off until you get the confirmation via the SEF.
Make an appointment with a local branch of the SEF to hand in your application for a Golden Visa, and bring it with you to the meeting.
Step 5: Get Your Residence Permit
It is possible that it may take you anywhere from 3 to 6 months to acquire your residence permit card after you have submitted your application. The original period of validity for the card is 1 year, however, it may be renewed for up to 4 more years.
You can work and live in Portugal freely if you have your Portuguese residency permit card. Additionally, you are entitled to the same privileges as every other Portuguese citizen and resident.
Final Step: Submit an application for Portugal citizenship or permanent residency
If you make your investment in Portugal and wait 5 years, you will be able to submit an application for Portuguese nationality or permanent residence. At this phase, you will need to provide evidence that you have links to Portugal and pass an exam that assesses your general knowledge. The exam demonstrates that you have a broad understanding of Portuguese culture and legislation as well as the ability to speak Portuguese at a level at least equivalent to A2 (conversational). There are no criteria regarding residence.
How Long Does The Application Take?
The processing duration for the Portugal Golden Visa are typically between 3 and 6 months, during which time you will be approved for residency and have your residence permits issued. Your residency card will be valid for a period of 2 years after your Golden Visa has been granted.
Portugal Golden Visa Validity
The initial period of validity for the golden visas is 12 months. You will then be able to continue renewing it for intervals of 2 years at a time, provided that you have preserved your initial investment. After a total of 5 years in the country, you are qualified to apply for citizenship or permanent residency.
The acquisition of a Portuguese passport grants the holder access to the rights accorded to EU citizens, including freedom of travel and participation in the European market.
Portugal Golden Visa To Portugal Citizenship
After you have completed a total of 5 years in Portugal and have successfully renewed your original Golden Visa card twice, you will be entitled to an application for permanent residence or citizenship in Portugal. The process of applying for citizenship might take anything from 6 months to a whole year on average.
You are eligible to apply for citizenship provided that all 3 of the following requirements were met:
At least 5 years of legally established residency in Portugal.
Clean criminal records.
Intermediate knowledge of Portuguese is required.
5 Years As a Permanent Resident
To be eligible to submit an application for Portuguese citizenship, an individual must first have been in the nation legally for at least 5 years, either via the possession of citizenship or permanent residency.
In order to apply for Portuguese citizenship, you are required to have permanent residence in the country.
If you want to get a residence permit in Portugal, for instance by working for a Portuguese firm, you have to prove that you will be living in Portugal for a minimum of 183 days every year.
Those who have a golden visa are required to spend a minimum of 7 days each year in Portugal. The time spent holding the residence permit card is what is counted against the total amount of time spent living in the nation.
Portugal Taxes
A resident is subject to progressive marginal taxes that range from 14.5% all the way up to 48% on any taxable net income they make.
In addition, there is a solidarity surcharge that must be paid (at a rate of 2.5% on taxable earnings between €80,000 and €250,000 and at a rate of 5% on taxable income that is over €250,000.
There are a few instances in which a flat rate will apply; for instance, interest and dividends are subject to taxation at a rate of 28%, and rental income is subject to taxation at a rate that ranges from 10% to 28%.
The following is a breakdown of how the tax rate applies to non-residents depending on the sort of income they bring in:
A flat tax rate of 25%is applied to employment income.
Income from rentals is subject to a specific tax rate ranging from 10% to 28%.
Interest income at a uniform rate of 28% is applied to interest income.
A fixed rate of 28% is applied to dividends when they are taxed.
Employment income that is earned from activities that are considered to have a high value is subject to a special rate of taxation of 20% according to the non-habitual tax resident's special system. This rate applies when the activity conducted by the person in Portugal is assessed to be a "high-value-added" activity.
If this is not the case, and the activity that the person is engaged in is not regarded as having a "high value-added" component, then the individual's employment income will be subject to marginal tax rates of up to 48%, in addition to the 2.5% and 5% solidarity surcharge that was discussed before.
A tax exemption may also be granted under this system for income received by a person that was earned in a foreign country. In the case of income from a foreign source derived through work, for instance, there is a provision for the exemption given that one of these requirements is satisfied:
As a result of the terms of a double tax treaty, such income is liable to taxation in the nation or jurisdiction where it was earned.
Under the terms of the OECD model tax rules, such income is liable to taxation in the nation.
Jurisdiction of its source, assuming that it is not related to any activity that was carried out in Portugal. This is the only exception to this rule.
How Can Total Law Help?
The Portuguese golden visa program allows Australians to invest funds in the country to get permanent residence. You must be aware that there are conditions for Portugal Golden Visa that must be met in order for you to be eligible to submit an application.
You may get in touch with our immigration lawyers, who have a lot of experience helping clients get Portugal visas, to seek guidance on the application process. We will help you decide which form of visa is best for you, and we'll additionally assist you gather every document needed for the visa type you decide on.
Call us today at +44 (0)333 305 9375 to learn more about the many ways in which we may assist you as well as our other services. Alternatively, you can reach out to us online.
Advice Package
Comprehensive immigration advice tailored to your circumstances and goals.
Application Package
Designed to make your visa application as smooth and stress-free as possible.

Fast Track Package
Premium application service that ensures your visa application is submitted to meet your deadline.
Appeal Package
Ensure you have the greatest chance of a successful appeal. We will represent you in any case.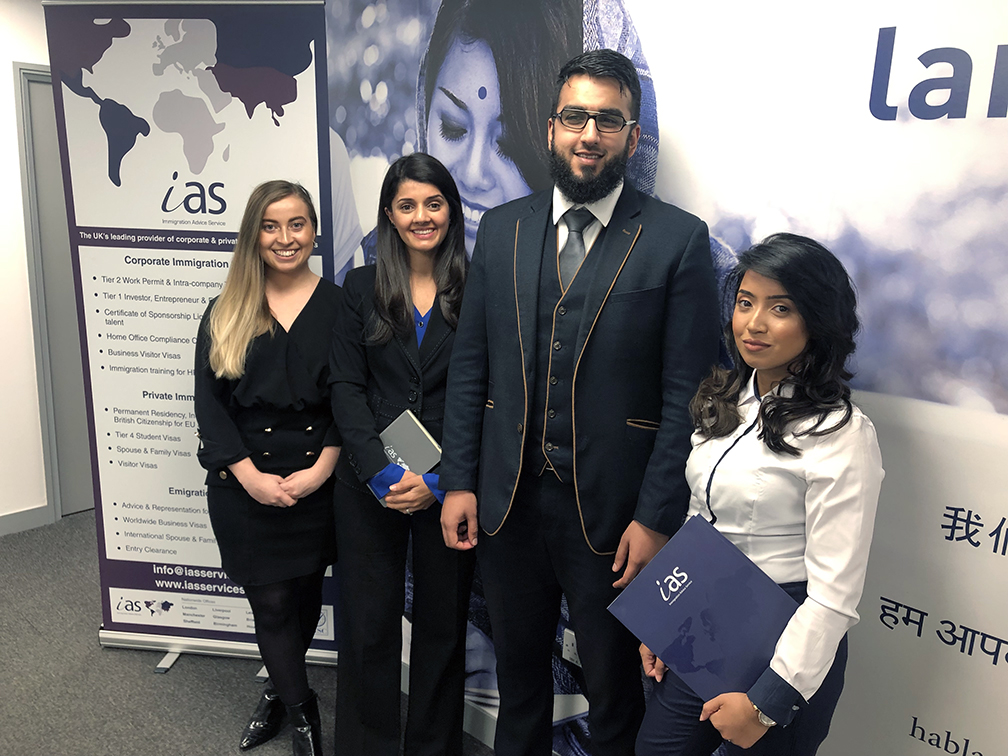 The Advice Package
During this untimed Advice Session with our professional immigration lawyers in London, you will receive our comprehensive advice, completely tailored to your needs and your situation.
Request the Advice Package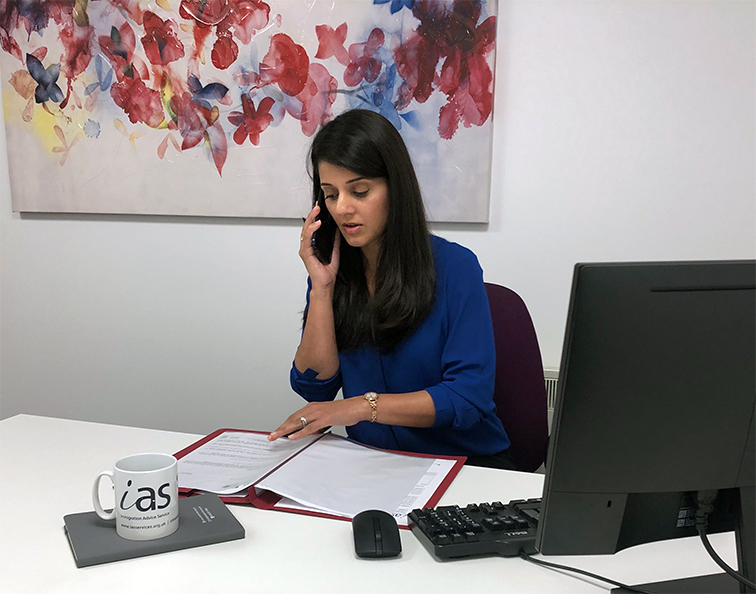 The Application Package
With our Application Package, your dedicated immigration lawyer will advise you on your application process and eligibility. Your caseworker will then complete and submit your forms to the Home Office on your behalf.
Request the Application Package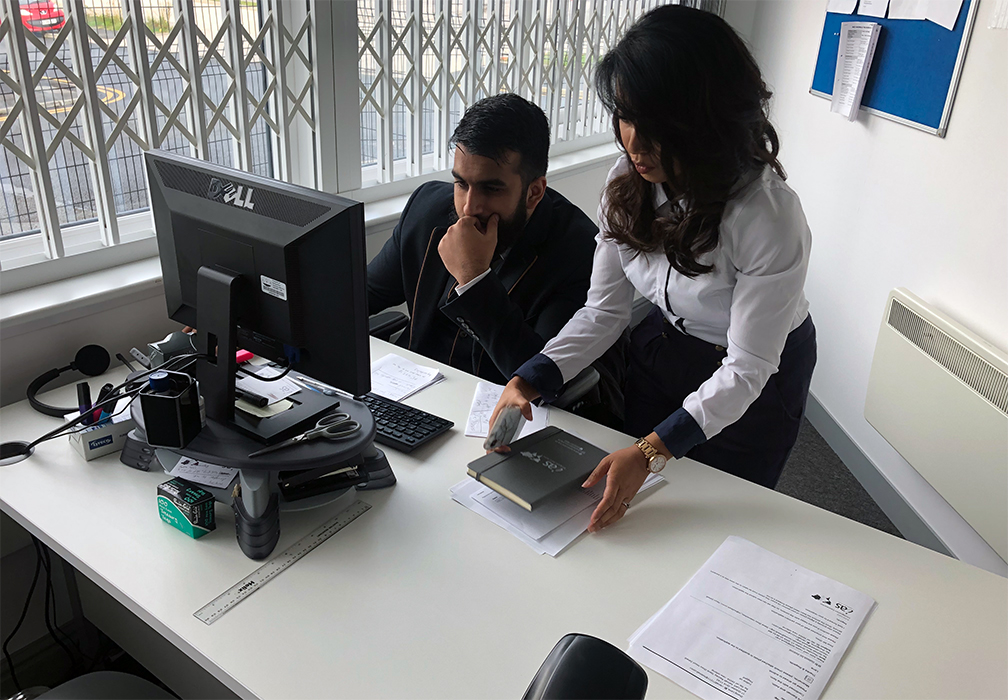 The Fast Track Package
Our Fast-Track Application Package is a premium service for those who need to submit their application in time with their deadlines. Your case will become a top priority for our lawyers and you will benefit from our highest-quality services.
Request the Fast Track Package
The Appeal Package
By choosing our Appeal Package, you can rely on our lawyers' legal knowledge and experience to ensure you have the highest chance of a successful appeal. We will also fully represent you in any hearings/tribunals.
Request the Appeal Package
Related pages for your continued reading.
Frequently Asked Questions
No, Portugal Golden Visa is still available. The option for capital transfer and real estate investment are still subject to change, but as of 2023, nothing has changed. Do reach to us today, because changes can happen at any time.
If you want to become a citizen of the EU, the shortest option in such circumstances is Portugal, where you may apply for citizenship after 5 years of continuous presence. It will take 10 years before you can seek citizenship in Spain.
In order to qualify for a resident permit in Portugal, candidates for a Portuguese Golden Visa do not need to take a language exam; however, they will need to pass the exam to become citizens of Portugal and to get a Portuguese passport.