Portugal Citizenship By Investment For Australians
Australians who want to settle permanently in Portugal can apply for Portuguese citizenship by investment programme. However, they need to meet certain eligibility requirements.
If you need more details on how to get Portuguese citizenship through investment, kindly call us at +44 (0)333 305 9375 or send us a message online. We can also guide you to apply for other Portuguese visas, depending on your eligibility.
Portugal Citizenship By Investment For Australians
In 2012, the government of Portugal created the citizenship by investment route for citizens of non-EU countries. This route is known as the golden visa programme. Under this programme, non-EU nationals can invest in the Portuguese economy, maintain the investment for some years, and, in return, gain Portuguese citizenship.
As an Australian, you can invest in an eligible investment route and get Portuguese citizenship after 5 years. The golden visa is the fastest way to gain EU citizenship and passport.
Aside from the Portuguese golden visa programme being a route to obtain Portuguese citizenship, there are other benefits. One is that you can also move to Portugal with your family.
You can also access Schengen countries visa-free.
"I'm very happy with the standard of training received on the OISC Level 1 course, i passed my exam. Thank you!"
"My application was approved and a huge weight has been lifted from our shoulders this year "
"We used this service for the spouse visa extension application to assure that all the information was valid and correct."
Investment Types For Portugal Citizenship By Investment
Overview
One requirement you must meet before making a golden visa application is making an eligible investment in Portugal. You have to ensure that the investment you are putting your funds in is approved by the government.
This is to avoid spending money going through the rigorous investment paperwork and getting a visa denial.
Here are the investment options available for you when applying for a golden visa:
Fund Subscription
You can tow the venture capital fund route when applying for a golden visa. Here, you must fund a business with at least €500,000. However, you must ensure that the funds are not used directly or indirectly to purchase real estate.
Again, the business must be located on Portuguese soil.
Funding a Science or Tech Study
You can invest your money in scientific or tech research in Portugal. Australians who want to get a golden visa can fund research in Portugal. The company handling the study can be private or public.
If the research is being carried out in the highly populated parts of Portugal, you must invest no less than €500,000.
If the research is being carried out in a low-populated part of Portugal, then it will cost you no less than €400,000
Starting a Business
Australians are also permitted to incorporate businesses in Portugal. There is no specific amount stipulated that you must use in this category. If you are opening a business in an urban area, you must commit to employing 10 persons permanently. If the company is in a rural area, you must commit to employing 8 persons permanently.
If you take this route, you must follow the rules of incorporating businesses in Portugal.
Investing in an Existing Business
With a minimum of €500,000, you can invest in a business already in Portugal. There are 2 ways to do this: You can either buy shares from the business or make a transfer to reinforce the business financially. Again, your investment must enable the company to hire at least 5 persons for 3 years.
Investing in Arts and Culture
Another alternative for you is to invest in the arts and culture of the Portuguese people. You can reconstruct or rehabilitate an artistic work of national relevance. The artistic work could be sculptures or artefacts in museums. It can also be historical sites that matter to the people of Portugal.
You can also fund an artistic production that highlights the culture of the Portuguese people.
In this category, you can fund the reconstruction with €250,000 if it is in a high-density area or €200,000 if it is in a low-density area.
It is worthwhile to note that you can pool resources to get a golden visa. For example, if it takes €500,000 to reconstruct or do an artistic production in Portugal, you and your friend or sibling can contribute €250,000 each to the cause. By doing so, you would have both met the financial requirement for that category. So, golden visas will be issued to you both.
About The Portugal Golden Visa Program
Portugal's golden visa program has drawn many people to Portugal because of its numerous benefits.
Here are some of the reasons why Australians are going after the golden visa and why you, too, should:
First Step Toward Permanent Residency and Citizenship
This is the primary thing that attracts many people to the programme. If you want to take the fastest route towards naturalising in Portugal, applying for a golden visa is your first step.
You can get permanent residence or citizenship if you hold the golden visa for 5 years.
As a permanent resident, you can work, study and live in Portugal and other EU countries without restrictions. You can also leave and re-enter the country without immigration hassles.
As a Portuguese citizen, the benefits are even more enhanced. First, you become eligible to be elected into political positions. You can also vote for your preferred candidate during elections. You can access public healthcare, social security and education like other citizens.
Upon getting your Portuguese passport, you can live in any country in the Schengen region without applying for a visa. With your passport, you can have visa-free travel to over 180 countries.
Tax Exemption
Golden visa holders have a peculiar tax arrangement with the Portuguese government. You can become a non-habitual resident (NHR) if you hold a golden visa. An NHR is a foreign national with a Portuguese temporary permit but does not spend up to 183 days in 1 year in Portugal. If you are an NHR, your income abroad will not be taxed.
However, since you have an investment in Portugal, the government will tax the returns on the investment but at a lower rate. As an NHR, you will be taxed 20% instead of the standard 48%.
Family Reunion
When applying for a golden visa, you can move to Portugal with your family members. You can go with them from Australia or have them join you when you have settled in Portugal properly.
When they arrive in Portugal, they can study, live or work as long as their visa is valid.
However, there are specific family members that you can bring to Portugal on a golden visa. These family members are:
Your spouse or de facto partner.
Your children, if they are not above 18 years.
Your children, if they are not above 26, have an offer to study full-time in Portugal.
Your siblings, if they are not above 18 years. But you have to prove you have legal custody of them.
Your partner's siblings, if they are not above 18 years. But you or your partner has to prove you have legal custody of them.
Your parents, if they are at least 65 and dependent on you financially.
Your spouse's parents if they are at least 65 and dependent on you financially.
Lower Cost of Living
Australians moving to Portugal will find that the cost of living in Portugal is lower than in Australia. You are not making a mistake if you choose to stay in Portugal for the duration of your visa. This decision would save you 31% of your living costs.
Unrestricted Access to Portuguese Borders
Foreign nationals who hold resident permits in Portugal often have limited access to the country. But not so for golden visa holders. You can leave and re-enter the country as you wish. There are no limitations on how many times you can access the border.
Pleasant Weather 
Portugal is one of the warmest countries in western Europe. You do not have to fear harsh winters and extreme weather conditions. The country is also filled with picturesque beaches that come alive during the summer.
Live Freely in Portugal
There are no restrictions on what you and your family can do when you are in Portugal on a golden visa. You and your family can work, study, do business and live freely in Portugal without immigration hassles.
Portugal Golden Visa Requirements & Eligibility
You must meet the eligibility requirements when applying for a golden visa.
Age
Australians who want to apply for a golden visa must show they are at least 18 when applying.
Nationality 
Only non-EU nationals are eligible to apply for a golden visa. Since you are an Australian, this automatically confirms your eligibility.
Criminal History
When applying for a golden visa, you must show that you have not been convicted of any criminal offence in your country or any country you have resided in. This is a requirement for all types of Portuguese visas.
Income from Abroad
Using a loan from Portugal to apply for a golden visa is prohibited. Your application will automatically be rejected if this is found out. The money you will use to invest in Portugal must be the income you earned abroad.
Eligible Investment in Portugal
Before the Embassy approves your application, you must show that you have made an eligible investment in Portugal. Depending on your chosen investment option, you must invest between €200,000 and €500,000.
Maintaining Your Investment
It is not just satisfactory that you invested in Portugal; you must also show your commitment to maintaining the investment for at least 5 years. You must swear an affidavit binding on you for 5 years.
Health Insurance
To get the golden visa, you have to show that you have a health insurance policy that is valid throughout the European Union. The policy must have a minimum value of €30000. You will have to purchase this for each family member travelling with you.
Minimum Stay Requirement
If you have a golden visa, you must spend at least 7 consecutive days in Portugal yearly.
Required Documents
Below are the documents you must present to prove you meet the Portugal citizenship through investment requirements:
Valid Australian passport. Your passport must not have been issued earlier than 10 years before your application date. It should also be valid for up to 3 months after the golden visa expires.
Digital passport taken no earlier than 6 months before your application date. Ensure that the passport meets the picture requirement of the Portuguese Embassy.
Proof that you paid the golden visa application fees.
Criminal history certificate from the Police in Australia. You must also get this from every country you have spent at least 3 months in the past 5 years. Note that the document must not have been issued earlier than 90 days before your application date.
Health insurance policy certificate that has a minimum value of €30000.
Signed form showing you permit the SEF to verify your criminal records.
Signed affidavit that shows you commit to maintaining your investment for 5 years.
Signed application form gotten from the ARI website.
NIF number that proves you intend to be tax-compliant throughout your stay in Portugal.
Bank account number. This can be waived if your bank in Australia has a branch in Portugal.
Official release from the public or private research body confirming you have funded their research.
Official release from a financial institution showing you invested in a company.
Certificate that shows you have incorporated a business in Portugal.
Official release from the Office of Strategy, Planning and Cultural Assessment proving you have funded the reconstruction of a cultural heritage.
Official release from a company proving you have invested in their company.
Job contracts signed by you and your employees proving you have created permanent roles.
Marriage and birth certificate if you are moving from Australia to Portugal with your family.
Adoption certificate or proof of legal custody if you are travelling with anyone other than your biological children.
Ensure that documents that prove your civil status are legalised.
How To Apply For Portugal Golden Visa Program
To apply for the golden visa programme, here are steps to take:
Speak with us At Total Law
If you want a seamless and stress-free visa application, call +44 (0)333 305 9375 or message us online. We can advise you on the best investment option. Our team can also represent you in making the application.
Get the NIF Number and a Portuguese Bank Account
The NIF number can be obtained from any Portuguese tax office. This is quite easy to get if you are already in Portugal on a short stay.
We can help you get an NIF number if you are not in the country.
When you get the NIF number, you can open a bank account. You can walk into any bank and submit the following to get your bank details:
Your Australian passport.
Your NIF number.
Your proof of income.
Your address in Australia or Portugal.
Your Portuguese phone number.
You can open an account online as well. Alternatively, we can help you open a bank account.
Gather Supporting Documents
It is advisable for you to be careful when gathering your documents. The documentation process in visa applications is often the most tedious and common ground on which visas are rejected. You can use the documents listed above as your checklist to know
what document to present.
If you still need assistance, you can always contact us.
Make Your Investment
You can finally invest if you have settled on an investment option. If you are still at a loss as to which investment option is best for you, then it is time to give our team a call.
Pay Visa Application Fees
After making the investment and getting your papers, the next step is to pay the golden visa application fees. The Embassy will not process your application if you do not show proof that you have paid the relevant visa fees. Remember to attach your receipt to the application form on the ARI website and other supporting documents that you will present at the Embassy.
Make Pre-Application Online
After paying your visa fees, log on to the ARI website. The website is run by the arm of the government that manages visas by investment. Create an account and complete the application form and then upload your supporting documents.
All your documents must be in PDF and not larger than 4MB.
It may take up to 6 months before the Embassy will invite you to schedule an interview with them.
Submit Your Biometrics
Take all your supporting documents to the Portuguese Embassy in Canberra or Sydney on your appointment day.
When you arrive, the officials will review your documents and collect your biometrics.
If you intend to travel with your family, you must go with them that same day.
Collect Your Visa
The Embassy will notify you when there is a decision on your application. They will tell you when and where to pick up your visa.
Enter Portugal
You can then travel to Portugal after you have gotten your visa.
Interview with the SEF
Once you get to Portugal, you have 4 months to get an appointment with the SEF. This appointment is vital because the SEF would change your residency visa to a Portuguese residence permit.
Processing Time For The Golden Visa & Validity
It takes between 2 and 6 months for the Embassy to respond to your online application and then invite you to schedule an interview.
It could take yet another 2 to 6 months to get a final decision from the Embassy after your biometrics are collected.
The validity of a golden visa is 1 year. Upon expiration, you can apply for renewal. This would last for 2 years. You can renew again for 2 years, making it a total of 5 years.
Applying For a Citizenship Through Investment
After completing 5 years on a golden visa, you can apply for citizenship to the Ministry of Justice.
Below are the required documents needed to prove your eligibility:
Birth certificate.
Proof of ties to Portugal. This could be your CIPLE (Portuguese language proficiency result), evidence that you have a property in Portugal or proof that you are enrolled in a Portuguese university.
Criminal record certificate from Australia and Portugal.
Signed form showing you authorise the SEF to look into your criminal history.
Australian passport.
Letter addressed to the Minister of Justice, requesting Portuguese citizenship.
Residence permit.
Receipt of paying €250, which is the application fee.
You can apply for citizenship in 3 ways:
Online
If you choose this option, you have to get the services of a lawyer to help you make the application. The lawyer must submit your application via an online platform managed by the Ministry of Justice.
The lawyer must have a valid digital certificate and signature that would be used to sign into the platform.
Our lawyers at Total Law are more than capable of helping you lodge your application on the platform.
In Person
If you want to drop off the application yourself, you'll need to go to any of the application centres below:
Portuguese Consulate or Embassy.
Odivelas citizens' shop.
Nationality desk.
Registry spaces in Lisbon.
Civic registry offices.
Central registry office in Lisbon.
Institute of Registration and Notary Affairs (IRN). You can find this at the National Support Centre for the Integration of Migrants (CNAIM) in Oporto and Lisbon.
By Post
The last route is submitting your application by post. Gather all your documents and mail them to Conservatória dos Registos Centrais, Rua Rodrigo da Fonseca, 202, 1099-033 Lisbon.
It can take between 6 and 24 months to get a response to your application.
How Can Total Law Help?
required details and documents. As such, many choose to forgo the opportunity.
But that is why we are here, to hold your hand throughout the application process. We can ease that burden on you by applying on your behalf from start to finish.
It can also be disheartening to get a refusal after the time and resources spent applying for a visa. We can also help out in this regard. We have expertise in applying for golden visas for Australian citizens. We can do so for you, too, and increase the chances of you getting an approval.
For more information about what we do and how we can assist, call us at +44 (0)333 305 9375 or message us online.
Advice Package
Comprehensive immigration advice tailored to your circumstances and goals.
Application Package
Designed to make your visa application as smooth and stress-free as possible.

Fast Track Package
Premium application service that ensures your visa application is submitted to meet your deadline.
Appeal Package
Ensure you have the greatest chance of a successful appeal. We will represent you in any case.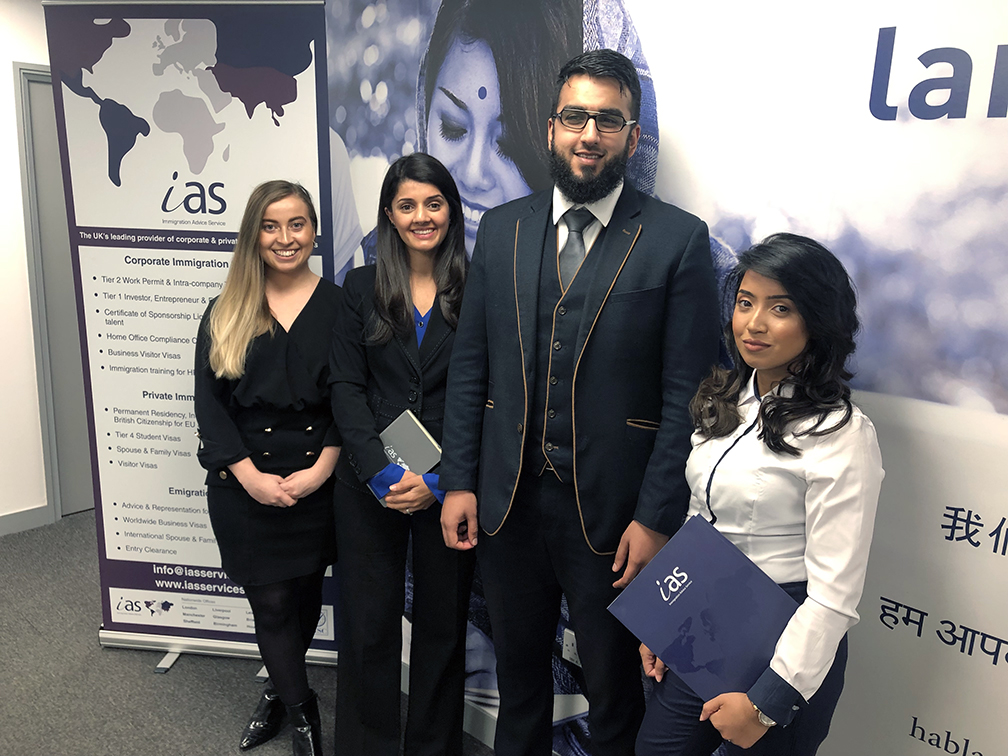 The Advice Package
During this untimed Advice Session with our professional immigration lawyers in London, you will receive our comprehensive advice, completely tailored to your needs and your situation.
Request the Advice Package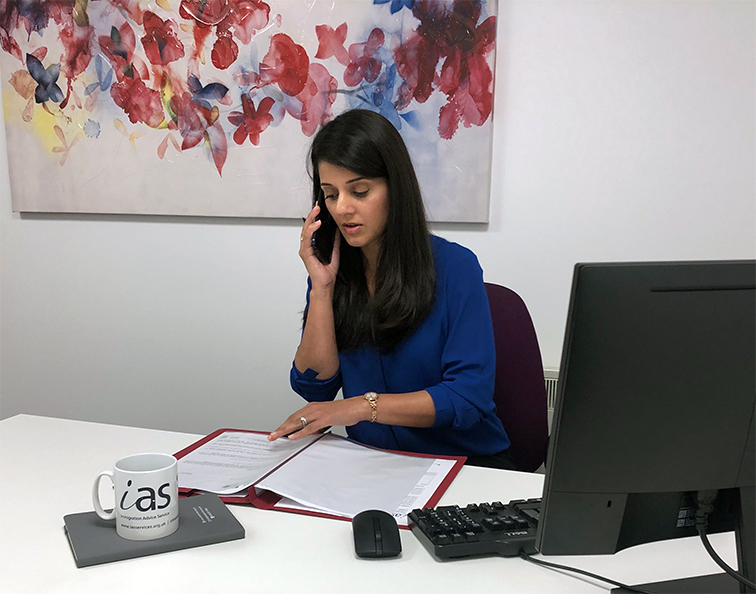 The Application Package
With our Application Package, your dedicated immigration lawyer will advise you on your application process and eligibility. Your caseworker will then complete and submit your forms to the Home Office on your behalf.
Request the Application Package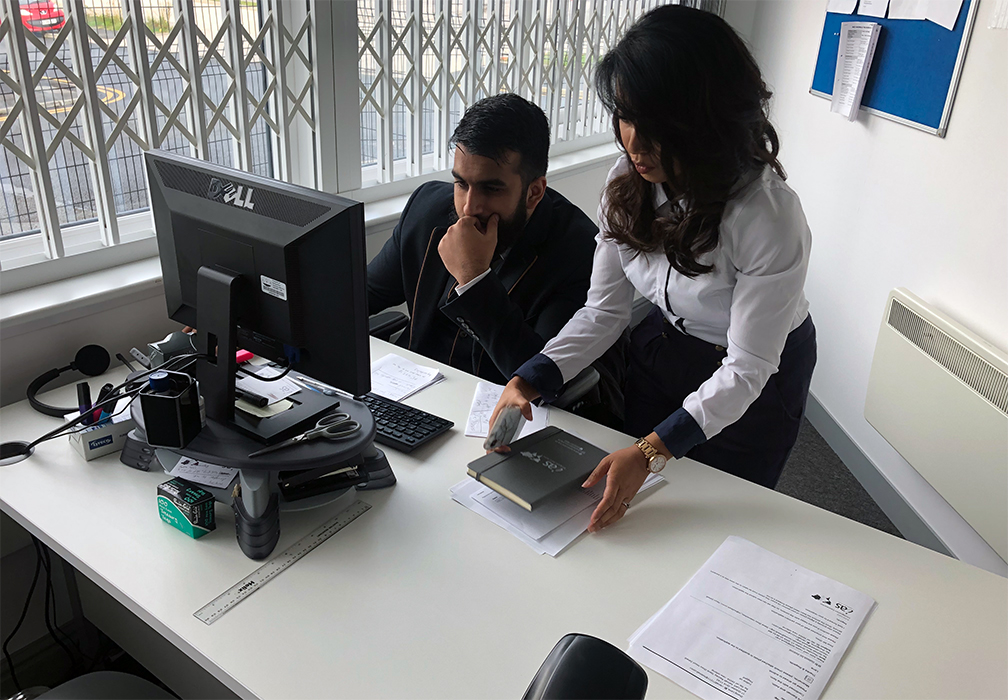 The Fast Track Package
Our Fast-Track Application Package is a premium service for those who need to submit their application in time with their deadlines. Your case will become a top priority for our lawyers and you will benefit from our highest-quality services.
Request the Fast Track Package
The Appeal Package
By choosing our Appeal Package, you can rely on our lawyers' legal knowledge and experience to ensure you have the highest chance of a successful appeal. We will also fully represent you in any hearings/tribunals.
Request the Appeal Package
Related pages for your continued reading.
Frequently Asked Questions
There is an age limit for applying for Portuguese citizenship through investment. You cannot apply if you are less than 18. You'll provide a birth certificate proving this.
You can maintain your current citizenship while obtaining Portuguese citizenship. Both Australia and Portugal allow for multiple citizenship.
You must have lived in Portugal for at least 5 years before you can apply for citizenship. This is the minimum stay requirement.