Portugal Working Holiday Visa
A working holiday visa agreement between Australia and Portugal enables young Australians to experience Portuguese culture while funding their travels with temporary employment. Through this programme, Australian individuals can learn more about Portugal's fascinating history, varied culture, and breathtaking landscapes while also promoting cross-cultural exchange.
Our experts at Total Law are here to assist you every step of the way. Call us now at +44 (0)333 305 9375 to get started on your journey.
Benefits Of The Portugal Working Visa
The Portugal Working Holiday Visa offers an array of enticing benefits to Australian citizens eager to explore this captivating European destination.
Firstly, it provides a unique opportunity for young Australians aged between 18 and 30 to immerse themselves in Portuguese culture and gain a deeper understanding of its rich history, diverse traditions, and vibrant way of life.
The chance to live and work in Portugal not only allows travellers to financially support their stay but also enables them to learn the Portuguese language and build invaluable life experiences.
Additionally, this visa serves as a gateway to explore the stunning landscapes and cultural wonders of Portugal, with the added flexibility to travel throughout Europe. It fosters personal growth, international connections, and unforgettable memories, making it an ideal choice for those seeking an enriching and adventurous journey abroad.
"I'm very happy with the standard of training received on the OISC Level 1 course, i passed my exam. Thank you!"
"My application was approved and a huge weight has been lifted from our shoulders this year "
"We used this service for the spouse visa extension application to assure that all the information was valid and correct."
Portugal Working Holiday Visa Requirements
To be eligible for the Portugal Working Holiday Visa, applicants must meet the following requirements:
Eligibility Requirements
Age: Typically, applicants must be aged between 18 and 30 years at the time of application.
Nationality: You must be an Australian citizen holding a valid Australian passport.
Health and Character: Provide a clean criminal record and meet health requirements.
General Requirements
Applicants are typically required to submit the following documents:
A completed visa application form.
A valid Australian passport with at least six months of validity beyond the intended stay in Portugal.
Proof of sufficient funds to cover your initial stay in Portugal.
Comprehensive travel insurance.
A detailed travel itinerary.
Passport-size photographs.
Proof of accommodation arrangements in Portugal.
Other Requirements 
Depending on your specific circumstances, additional requirements may apply. It's advisable to check with the nearest Portuguese consulate or embassy for the most up-to-date information.
Fees Associated With The Portugal Working Holiday Visa For Australians
The fees associated with the Portugal Working Holiday Visa for Australians can vary depending on certain factors, such as the consulate or embassy you apply through and any additional services you may require. Here's a breakdown of the typical fees you can expect:
Visa Application Fee: The core fee for the Portugal Working Holiday Visa usually ranges from AUD 100 to AUD 200. This fee is non-refundable and must be paid when you submit your application.
Health Insurance: It is mandatory to have comprehensive health insurance coverage for your stay in Portugal. The cost of health insurance can vary depending on the coverage and duration you choose, but it's essential to ensure it meets the visa requirements.
Biometric Data Collection: Some consulates or embassies may require the collection of biometric data, such as fingerprints. This process may incur an additional fee, typically around AUD 50 to AUD 100.
How to Apply for the Portugal Working Holiday Visa
To apply for the Portugal Working Holiday Visa, you will need to gather the following required visa documents:
Completed Application Form: Fill out the visa application form (available in PDF format on the embassy's website) and attach one passport-size photo.
Valid Passport: Ensure your passport is valid for at least three months beyond your planned departure date.
Medical and Travel Insurance: Provide proof of comprehensive medical, hospitalisation, and repatriation insurance for the entire duration of your stay in Portugal.
Accommodation Details: Include contact details for your place of accommodation in Portugal, including the address, phone numbers, and email. If you have booked a hostel or hotel, you can use their information.
Police Certificate: Obtain a police certificate from any country where you have resided for over one year.
Authorization for Police Records: Grant authorization for Portuguese authorities to access your police records within the Schengen area.
Letter of Intent: Write a letter explaining the reasons for applying for this visa, emphasising your desire to work and explore Portugal.
Declaration Form: Complete the attached declaration form and have it signed by a Justice of the Peace.
Financial Proof: Provide a certified copy of your bank statement as evidence of sufficient funds to support your stay.
Educational Qualifications: Include evidence of your relevant educational qualifications.
Self-Addressed Envelope: Include a self-addressed envelope for the return of your passport.
Once you have prepared these documents, proceed with the following steps:
Pay the Visa Application Fee: Refer to the embassy's website to learn how to make the payment.
Submit Your Application: Lodge your visa application along with the required documentation and the receipt confirming your visa application fee payment.
Await a Response: Wait for a response from the Embassy or the Consulate regarding the status of your visa application.
How Long Is The Processing Time For This Visa?
The processing time for the Portugal Working Holiday Visa can fluctuate depending on various factors, including the time of year, the volume of applications, and the specific consulate or embassy where you apply. Typically, the processing period ranges from two to eight weeks, with certain peak seasons potentially leading to longer wait times.
It is highly advisable to plan your visa application well in advance, ideally several months before your intended departure date, to allow ample time for processing. Additionally, consider the time required for gathering and preparing the necessary documents, attending any required appointments, and arranging travel logistics. To avoid any last-minute rush and ensure a smooth start to your working holiday adventure in Portugal, it's crucial to initiate the application process with adequate lead time. Always check with the relevant consulate or embassy for the most current processing time estimates and any additional requirements or considerations specific to your application.
After paying the visa fee, you would need to send the required documents to the consulate. It takes up to 30 days to process a visa application. After applying, you will be contacted to arrange an interview. You can request an interview exemption if you provide proof of Portuguese language proficiency with your visa application (e.g. a certificate from a Portuguese language school/instructor).
The Portuguese government does not clearly define what is considered to be a "functional" level of Portuguese for the purpose of a Work and Holiday visa. But if you have a certificate showing that you have completed a Portuguese language course at an A2 level (at a minimum), this may be sufficient to exempt you from having to do an interview. The certificate can be from an online or in-person language course.
How Long Is The Portugal Working Visa For Australians Valid For?
The Portugal Working Holiday Visa typically allows Australian citizens to enjoy the enriching experience of living and working in Portugal for a maximum duration of up to 12 months.
It's crucial to understand that this visa is primarily intended for young travellers seeking a temporary cultural exchange, adventure, and the opportunity to explore the vibrant culture and stunning landscapes of Portugal.
Renewing or extending the Portugal Working Holiday Visa beyond the initial 12-month period is generally not an option. Therefore, visa holders must plan their stay accordingly, making the most of their time in Portugal during the validity of the visa.
For those who aspire to pursue longer-term aspirations in Portugal, such as Portuguese permanent residency or citizenship, the Portugal Working Holiday Visa is not a direct pathway.
However, Portugal offers various other visa and residency programs that cater to different circumstances and goals. Depending on your objectives, you may explore options like work visas, student visas, or investment-based residency programs.
Each of these pathways has specific eligibility criteria and requirements, and it is advisable to engage with Portuguese immigration authorities or seek legal counsel to determine the most suitable route based on your aspirations and individual circumstances.
Working Holiday Visa To Permanent Residency or Citizenship
Overview
Obtaining permanent residency or citizenship in Portugal through a Working Holiday Visa is possible but involves a distinct set of eligibility criteria and steps. Here is an overview of the pathways:
Temporary Stay to Permanent Residency
While the Working Holiday Visa itself does not directly lead to permanent residency, it can serve as a starting point for your journey. During your 12-month stay, you can explore other visa categories, such as the D7 Visa or the Golden Visa program, which may offer a pathway to permanent residency.
D7 Visa
The Portugal D7 Visa, also known as the Residence Visa for Pursuing Income-Generating Activities, allows individuals with sufficient financial means to reside in Portugal for an extended period. To be eligible, you generally need to demonstrate a stable income source, such as retirement income, investments, or remote work.
After residing in Portugal under the D7 Visa for five years, you can apply for permanent residency. This period may be reduced to three years if you hold a valid residence permit under the Golden Visa program.
Golden Visa
The Golden Visa program grants residency to individuals who make significant investments in Portugal, such as purchasing real estate or creating jobs. After five years of temporary residency, you can apply for permanent residency.
After holding permanent residency for one year, you can apply for Portuguese citizenship, provided you meet language and integration requirements.
Citizenship Through Naturalisation
Another option is naturalisation, which allows foreigners to become Portuguese citizens. To be eligible, you must meet several criteria, including legal residence in Portugal for a minimum of five years (with or without a residence permit), basic knowledge of the Portuguese language, and a clean criminal record.
Steps to Obtain Residency and Citizenship
To embark on the journey from a Working Holiday Visa to permanent residency or citizenship, it's crucial to consult with Portuguese immigration authorities and possibly seek legal advice.
Ensure that you maintain legal status during your stay, meet any visa or permit renewal requirements, and adhere to Portuguese immigration laws.
Keep detailed records of your financial activities and comply with tax obligations in Portugal.
When applying for a change in residency status or citizenship, gather all required documentation, including proof of financial stability, language proficiency, and clean criminal records.
Submit your application to the relevant authorities and undergo any required interviews or examinations.
How Can Total Law Help
Total Law can be an invaluable resource for individuals seeking guidance and assistance in navigating the intricacies of the Portugal Working Holiday Visa application process. Our team of experienced immigration lawyers specialises in visa applications, and we are well-equipped to provide comprehensive support to ensure a smooth and successful application.
If you're ready to embark on your working holiday adventure in Portugal and want to ensure a hassle-free visa application, don't hesitate to contact us today at +44 (0)333 305 9375. Let us be your trusted partner in making your dream of experiencing Portugal a reality.
Advice Package
Comprehensive immigration advice tailored to your circumstances and goals.
Application Package
Designed to make your visa application as smooth and stress-free as possible.

Fast Track Package
Premium application service that ensures your visa application is submitted to meet your deadline.
Appeal Package
Ensure you have the greatest chance of a successful appeal. We will represent you in any case.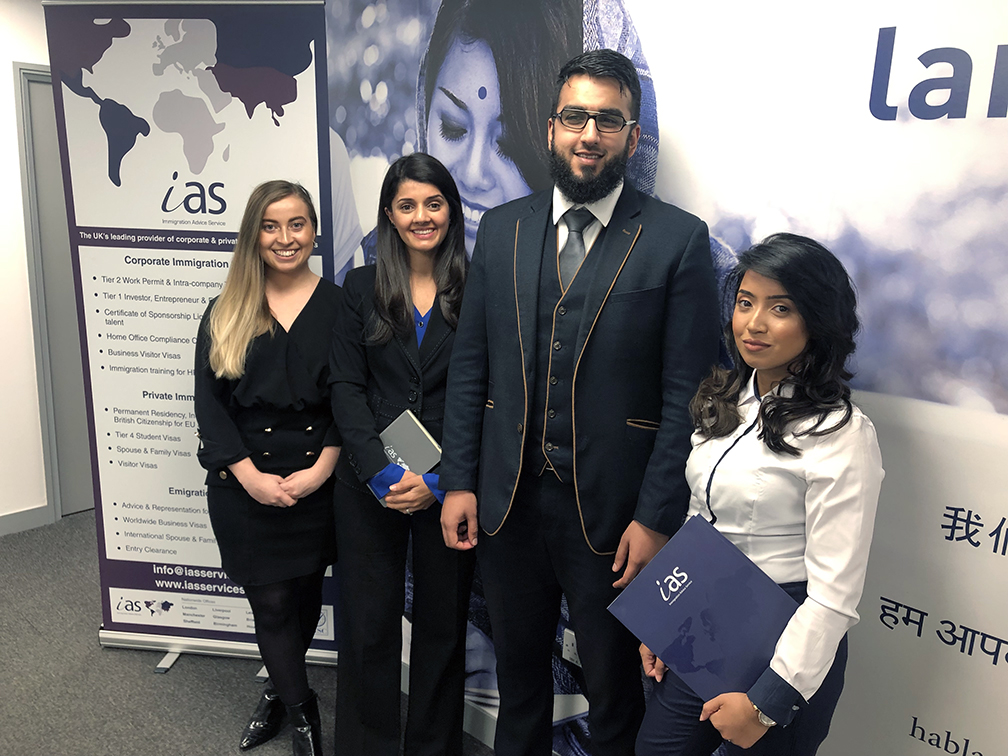 The Advice Package
During this untimed Advice Session with our professional immigration lawyers in London, you will receive our comprehensive advice, completely tailored to your needs and your situation.
Request the Advice Package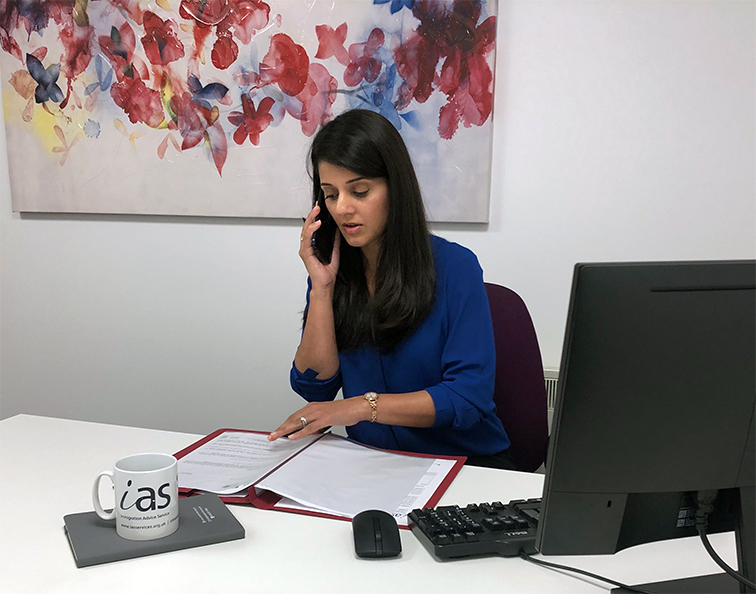 The Application Package
With our Application Package, your dedicated immigration lawyer will advise you on your application process and eligibility. Your caseworker will then complete and submit your forms to the Home Office on your behalf.
Request the Application Package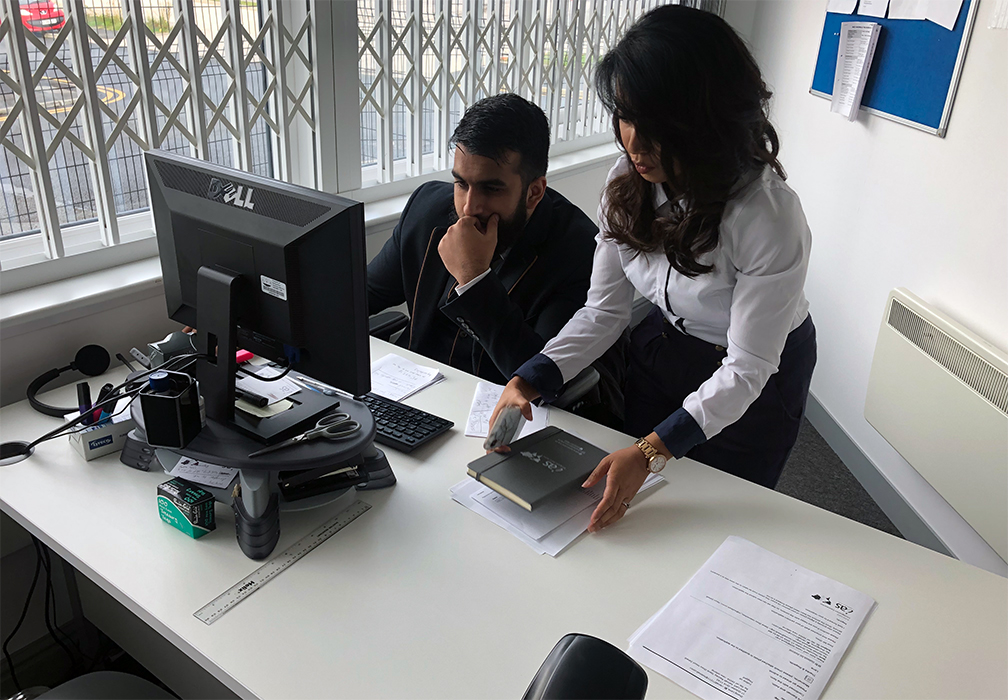 The Fast Track Package
Our Fast-Track Application Package is a premium service for those who need to submit their application in time with their deadlines. Your case will become a top priority for our lawyers and you will benefit from our highest-quality services.
Request the Fast Track Package
The Appeal Package
By choosing our Appeal Package, you can rely on our lawyers' legal knowledge and experience to ensure you have the highest chance of a successful appeal. We will also fully represent you in any hearings/tribunals.
Request the Appeal Package
Related pages for your continued reading.
Frequently Answered Questions (FAQs)
Typically, Australian citizens aged between 18 and 30 years are eligible for the Portugal Working Holiday Visa.
The visa allows a maximum stay of up to 12 months.
No, you must apply for the Portugal Working Holiday Visa from your home country or a country where you have legal residence.
The primary purpose of this visa is cultural exchange and travel. While some limited study may be allowed, it is not intended for full-time education.
Yes, you can take up temporary employment in Portugal. However, it's important to check local labor laws and visa conditions for specific restrictions or requirements related to work.