Portugal D2 Visa From Australia
The D2 visa for Portugal is an entrepreneur visa. This visa allows entrepreneurs to start or buy businesses in Portugal. It is a visa with many benefits, both to the entrepreneur and the country's economy.
Like many visas, this D2 visa can be complex to understand at first, and a lot of preparation is required for an application to succeed. This is why if you are applying for a Portugal D2 visa from Australia, consider contacting a lawyer or legal advisor to get started on your visa application. Give us a call today at +44 (0)333 305 9375 or send us a message to get the assistance you need.
The Portugal D2 Visa: Overview And Eligibility Requirements
The D2 visa in Portugal is a Portuguese residency visa for entrepreneurs. This visa requires the applicant to open a new company in Portugal, buy a company that is already working in Portugal, or buy shares in the company.
There is no requirement for a minimum investment defined for the D2 visa, yet applicants do need to be able to show proof that they have the funding to start and run their business in the country. On top of this, the applicant will also need to show proof that they have enough funds for accommodation and to sustain themselves in the country for at least a year.
The validity period of this visa is four months. At this time, the applicant will need to enter the country and apply to gain a residence permit. This will enable the applicant to immigrate to Portugal, start their company, and then work there.
The aforementioned residence permit will be valid for two years and can then be renewed for three years. Once the applicant has had residency in Portugal for a total of five years, they will be able to apply for permanent residence or citizenship in Portugal.
With a residence permit, the family members of the entrepreneur will be able to immigrate to the country as well using a family reunification visa. For the applicant and their family to maintain their residency permit, they need to be in Portugal for six or more months per year.
Those who are eligible for this visa include those who fulfil one of the following criteria:
The applicant is buying a Portuguese company or has shares in it.
The applicant already has a company abroad and is planning on opening a branch in Portugal.
The applicant submits a comprehensive business plan for a whole new company in Portugal.
Luckily for applicants, there are very soft requirements for business. Applicants can choose any sector, and there are no restrictive thresholds regarding the creation of jobs or profitability. That being said, applicants do need to confirm that this business will be socially and economically beneficial for the country and that they have enough money to invest in said company via the business plans.
The other eligibility criteria for this visa include the following:
The applicant is over 18 years of age.
The applicant has no criminal record.
The applicant buys health insurance.
The applicant can confirm they have the funds to live in the country for at least a year.
The applicant has rented or owned accommodation in Portugal.
"I'm very happy with the standard of training received on the OISC Level 1 course, i passed my exam. Thank you!"
"My application was approved and a huge weight has been lifted from our shoulders this year "
"We used this service for the spouse visa extension application to assure that all the information was valid and correct."
Existing Business Plan: What You Need To Include
For an applicant to apply for this visa, they will also need to submit some business documents. This includes the following documents:
A thoroughly detailed business plan.
Should the applicant have already started a company, they will need to submit registration and constituent documents, invoices, financial reports, and contracts, as well as a bank statement on the account balance of the company.
Should the applicant plan on starting a new company, they will need to submit documents proving they have the company for the business investment. A statement from a Portuguese bank would verify this, for example.
The business needs to be proven to the Portuguese government as a viable business. This means that the business should be shown as being able to thrive in the field that you are aiming for. Uniqueness is a way to do this.
Via the business plan, the applicant needs to show that what their company will be doing won't be the same as hundreds of others and will be a unique and new form of business that can guarantee success.
A solid business plan will maximise the likelihood of obtaining a visa. The business plan that is created should be the absolute best possible, and it should cover every step and different plans and approaches. The more determined and reliable the business plan looks to the Portuguese government, the more likely the applicant is to get accepted as an entrepreneur.
Additionally, do not forget to ignore the social capital aspect of the business plan. Every business plan should come with a budget and financial overview, even if it is an estimate. The social capital of the company will be an indicator of how much the founders are investing in it.
At the beginning of a company, no profits are entered immediately, so social capital can give the government an idea of how solid and large the company will be. While there are no minimum requirements for this, having a more substantial amount can help secure the visa. The more reliable the company looks to the government, the more likely the applicant is to receive the D2 visa.
Criminal Record Certificate: Obtaining And Submitting
Alongside the aforementioned requirements for the Portugal D2 visa, the applicant will also need to secure a Certificate of Criminal Record from a competent authority in any country in which they have resided for over a year. The Portuguese immigration authorities will also request that no document provided for this be any older than three months old.
Valid Travel Medical Insurance Requirement
While under a D2 visa, applicants will be entitled to Portuguese state healthcare once they have obtained their residency permit. It is required that applicants secure travel insurance.
The Portuguese authorities do require that applicants secure a valid travel insurance policy to serve as a form of protection in the event of any delays in the insurance of their residency permit. While this is only a security measure to ensure that the individual is protected, it is a necessary and required aspect of the application that needs to be proved.
Proof Of Accommodation In Portugal
To apply for a D2 visa, the applicant will also need to provide supply proof of accommodation. This means that the applicant needs to provide documentation that proves they have a place to stay while they are in Portugal.
Proof of accommodation can be shown in the form of a rental contract or deeds to a property. Alternatively, if the applicant will be staying with a legal resident of Portugal, it could also be a letter of invitation from this person inviting the applicant to stay with them.
The D2 Visa Application Process: Step-By-Step Guide
Overview
To begin the D2 visa application process, the applicant will first need to collect some personal documents and complete some filled-in forms to be able to apply for this visa and a residence permit. The required documents include the following:
A completed application form.
A valid passport and a copy of the passport.
A document that confirms that the applicant has sufficient funds to sustain themselves in Portugal. This could be shown in the form of a bank statement, for example.
A certificate of no criminal record from the applicant's country of residence with an apostille.
Permission granted to SEF to conduct a criminal record check in Portugal.
Valid travel health insurance.
Two coloured photographs sized at three centimetres by five centimetres.
Applicants must prepare their documents ahead of time; however, most documents need to be submitted no later than three months before the application.
Steps To Applying For A D2 Visa
Getting a D2 visa for Portugal will take two to three months on average if the applicant already has a valid business plan or if they already have a company in Portugal. Once the visa is acquired, there will be some time needed to get a residence permit as well.
The first step in the process of getting a Portugal D2 visa is to prepare your business plan, including documents to prove that the applicant has enough money to start the business. Also, include any personal documents required.
Now the applicant is ready to apply for their visa. The applicant should schedule an appointment at a Portuguese consulate in the country of their residence. Here, they can submit their application.
After the application has been submitted, all that needs to be done is wait for approval. A typical visa application processing time for the D2 visa is 60 days. After this, the visa will be pasted into the applicant's passport.
Once the visa has been received, it will be valid for four months. At this time, the applicant will be required to enter Portugal and submit an application for residency as well as for biometrics to be taken. This is done at the Foreigners and Borders Service (SEF) by appointment. Once this is done, the applicant simply needs to await approval and receive their residence permit card.
While the D2 visa is only valid for four months, it can take a long time to book an appointment at SEF. Yet, be aware that applicants will still be considered legal in Portugal even after these four months have expired, granted that the applicant already has an appointment book with SEF.
Benefits Of The Portugal D2 Visa: Rights And Privileges
The Portugal D2 visa has a wide range of benefits. Portugal residency comes with many rights and privileges, from travel rights to family reunification and tax optimisation.
Visa Exemption And Travel Rights In The Schengen Area
Those who hold a D2 visa in Portugal can not only travel within Portugal's territories, but they can also freely travel to the other 26 Schengen countries. This can be done easily by presenting a D2 immigrant entrepreneur visa.
Having visa exemption and travel rights throughout the Schengen area is highly beneficial, as it allows entrepreneurs who wish to travel across Europe to be able to build new business connections, network, and even expand.
Family Member's Residency Rights: Bringing Dependents
When an applicant gets their D2 visa approved, it allows them to bring their family to Portugal. That being said, the applicant and their family may need to provide certain credible documents that will prove that they have a legitimate relationship with said family member as included in the family reunification scheme.
However, aside from the need to provide all of the relevant documents, it is fairly easy for D2 visa holders to bring family members over to Portugal through family reunification, especially spouses and dependent family members.
Tax Incentives Via NHR
The D2 visa also has tax incentives, which are one of the main benefits for entrepreneurs in Portugal. Those who hold a D2 visa in Portugal, as well as those on the D7 and Golden visas, will enjoy the benefits of being in Portugal as 'Non-Habitual Residents', otherwise known as NHR.
A D2 visa holder that comes from a country with a Double Taxation Agreement with Portugal may not pay any tax on rental income, real estate gains, pensions, or income that has been gained from a source not in Portugal.
That being said, under the D2 visa, the individual will remain liable in regards to paying corporate tax for companies and also for social security fees on top of monthly wages for their employees.
D2 Visa Leads To Permanent Residency: Steps And Process
The D2 visa is one of the Portuguese visa options that can lead to permanent residency. The D2 visa is only actually valid for 120 days or four months. Once the visa has been issued, applicants will be required to immediately book an appointment with SEF (the Foreigners and Borders Service).
At an appointment with SEF, the applicant can then secure a residency permit. This can then be renewed until the applicant has been a resident of the country for five years. At the five-year mark, the applicant is then eligible to apply for permanent residency in Portugal.
D2 Visa Leads To Portuguese Citizenship: Requirements
Not only can the D2 Visa lead to permanent residency, but it can also lead to Portuguese citizenship after the applicant has resided in the country for five years.
Once a D2 visa holder has lived in the country as a legal resident for five years, they are eligible for citizenship. It is best to ensure that the applicant learns the Portuguese language to an A2 proficiency level for this. Additionally, the applicant will also need to have a clean criminal background.
In the case of citizenship, most who apply for it will also need to prove that they have an active connection to Portugal.
How Can Total Law Help?
If you are considering moving to Portugal and starting a new business as an entrepreneur, the D2 visa is perfect for you. This visa has plenty of benefits that entrepreneurs will thrive from, but it is also the ideal way to start up a new business or buy into a current one in one of the best EU countries for migrants to thrive.
However, any visa process is complex, so seeking out legal advice or the assistance of a lawyer can make the whole process much less daunting. IAS can help with this. Immigration law in Portugal is always changing, and IAS lawyers are up-to-date and well-versed in every aspect of Portuguese immigration law.
As IAS is a team of immigration law experts, we can help you complete your visa application and even advise on your business plan to ensure you the most likely chance of success in your visa application. We offer packages that include all the services you could need to make sure your move to Portugal goes as smoothly as you need.
Get started with an IAS immigration lawyer today, and make your transition to becoming an entrepreneur in a business in Portugal today. Call us at +44 (0)333 305 9375.
Advice Package
Comprehensive immigration advice tailored to your circumstances and goals.
Application Package
Designed to make your visa application as smooth and stress-free as possible.

Fast Track Package
Premium application service that ensures your visa application is submitted to meet your deadline.
Appeal Package
Ensure you have the greatest chance of a successful appeal. We will represent you in any case.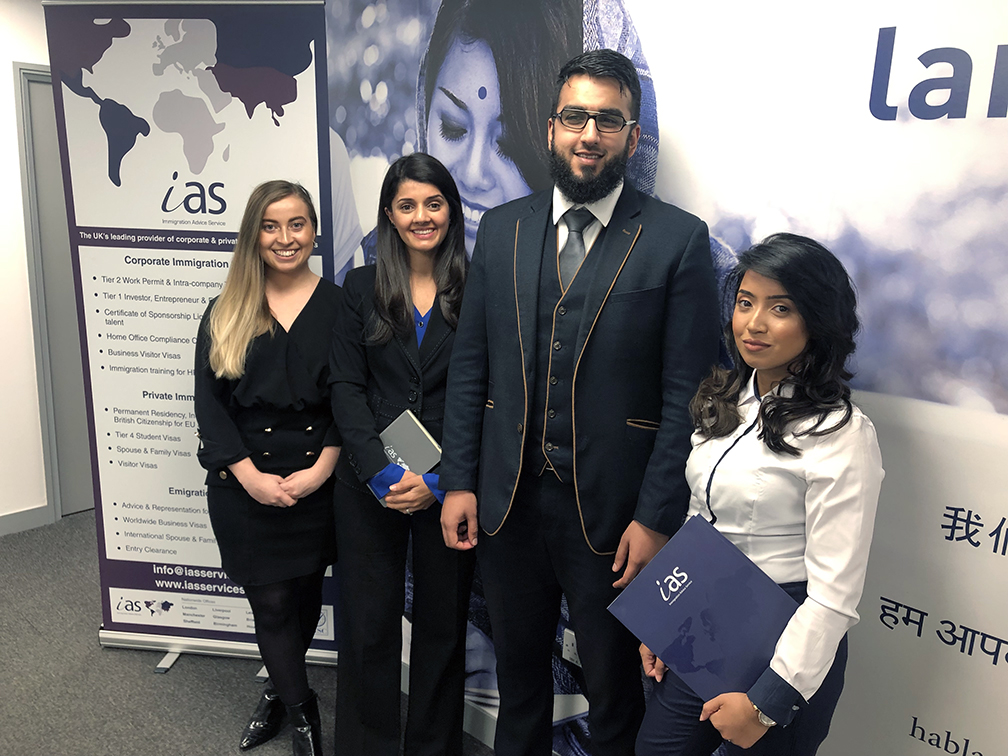 The Advice Package
During this untimed Advice Session with our professional immigration lawyers in London, you will receive our comprehensive advice, completely tailored to your needs and your situation.
Request the Advice Package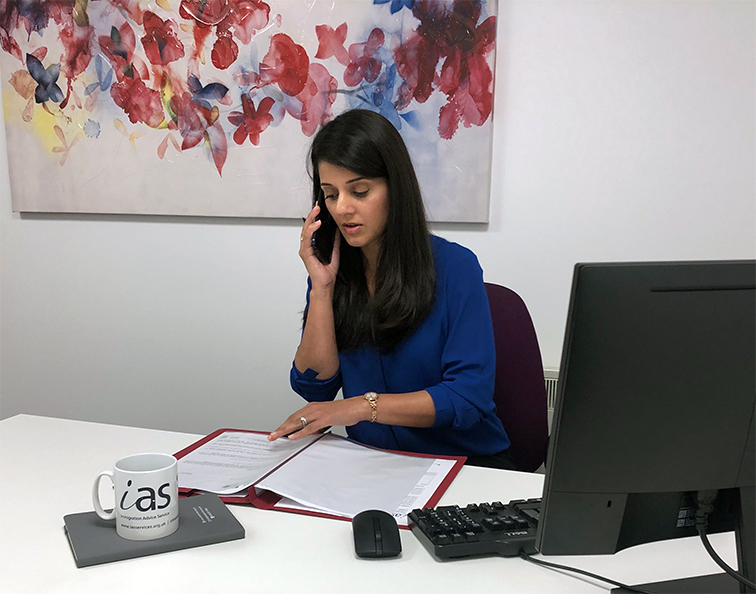 The Application Package
With our Application Package, your dedicated immigration lawyer will advise you on your application process and eligibility. Your caseworker will then complete and submit your forms to the Home Office on your behalf.
Request the Application Package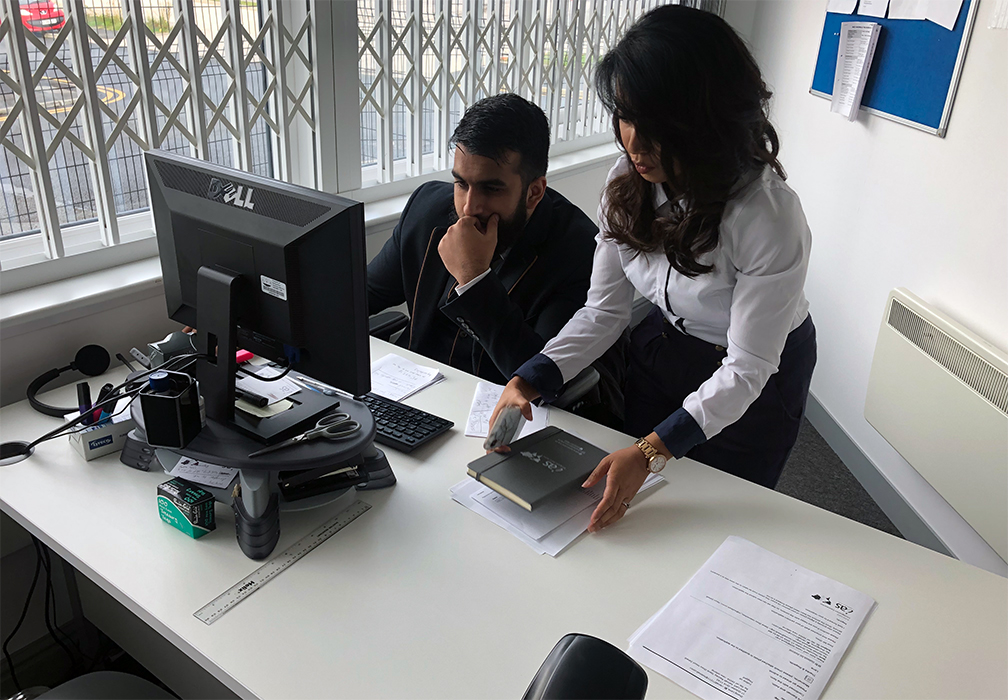 The Fast Track Package
Our Fast-Track Application Package is a premium service for those who need to submit their application in time with their deadlines. Your case will become a top priority for our lawyers and you will benefit from our highest-quality services.
Request the Fast Track Package
The Appeal Package
By choosing our Appeal Package, you can rely on our lawyers' legal knowledge and experience to ensure you have the highest chance of a successful appeal. We will also fully represent you in any hearings/tribunals.
Request the Appeal Package
Related pages for your continued reading.