Portugal Residence
Australians seeking residence in Portugal have many options to consider for a residency visa. The type of residency visa will depend on multiple factors including your purpose of residence and the duration of your stay. Call one of our advisors at Total Law on +44(0)333 305 9375 to help get you started.
Types Of Portugal Residency
There are several visa options available for Australians seeking residency in Portugal. That being said, the most suitable visas for Australians seeking Portuguese residency include the following:
Work/Digital Nomad Visa: This is a visa available to Australians who are entering Portugal as employees of a Portuguese business. Work visas are also available for entrepreneurs who seek to engage in independent work.
Study/Research Visa: This is a visa that will allow students to live in the country. The study visa is available to students, internships, high-school student exchanges, and voluntary workers.
Professional Training Visa: This is a visa that is available for unpaid internships which have the additional component of training professionally.
Family Reunification Visa: These are visas that allow families to be able to reunite in Portugal. However, for these visas, some specific approvals and conditions are required to be met by applicants.
Golden Visa: This is a visa that allows non-EU nationals to obtain a Portuguese residency by investing amounts that are above particular thresholds in specific economic areas. Be aware that Portugal is, as of summer 2023, changing some of the options for the Golden visa.
Passive Income/ D7 Visa: This visa allows non-EU nationals to gain residency by showing that they can financially support themselves with a reliable passive income. This income could be from rentals, pensions, or investing.
Work visas are very comprehensive visa types that can be used for employment independently as a professional or as a company employee. But, they are also able to be used for teaching, and professional activities in higher education institutions. They are also able to be used for sporting activities as well.
Digital nomads from Australia can also relocate to Portugal based on visas for remote working as long as they qualify for the minimum monthly income rate, which is based on a correlation with the minimum wage. Professional activity will be offered to their clients be they international or Australian as they are working from Portuguese cities. These visas are very useful considering the brisk rise in self-employment seen in recent years. They are also known as residency visas.
Permanent Residency Permits
Portuguese Citizenship/Permanent Residency: Although you do need to live in Portugal for 5 years on a visa, to gain permanent residency/citizenship in the country, it is fairly easy. Portugal allows those living in the country for five years or longer to apply for citizenship through naturalization. This makes Portugal one of the easiest countries in the EU to gain citizenship.
Residency Permits & Residency Visas
When applying for Portuguese residency, be aware that there is a difference between a residency visa and a Residency Permit.
Residency Visa
A residency visa is a short-term option, typically only lasting 3 to 4 months. These visas are issued by a Portuguese Embassy for the applicant entering Portugal before they register to be a resident. After entering Portugal with a Residency Visa the applicant has 4 months to register at SEF to get their permit.
Residency Permits
Residency Permits are also temporary, however, they are usually valid for a year and are renewable on an annual basis depending on the length of time the applicant requires to remain in the country. Those who hold temporary permits can eventually switch from temporary to permanent residence after five years.
"I'm very happy with the standard of training received on the OISC Level 1 course, i passed my exam. Thank you!"
"My application was approved and a huge weight has been lifted from our shoulders this year "
"We used this service for the spouse visa extension application to assure that all the information was valid and correct."
Benefits Of Obtaining A Residence Visa In Portugal
There are plenty of benefits that can be gained by holding a Portugal residence visa or permit. These benefits include the following:
Access to the workforce in Portugal.
Visa-free access to EEA/EU and Schengen territories.
Unlimited education access.
Unemployment benefits in the event of job loss.
Access to the healthcare system in Portugal.
Eventual potential Portuguese citizenship.
Depending on the type of visa you apply for, and your unique situation you may also find there are other benefits. For example, family reunification visas allow for previously separated families to live together in Portugal.
Determining The Most Suitable Visa For Your Purpose And Duration Of Stay
Amongst the aforementioned visa types for applicants, there are long-stay visas and temporary visas.
A long-stay visa can be temporary or for residency authorization. This depends on the longevity of the stay and can grant the visa holder authorization to stay in the country depending on their specific goals.
A temporary study visa will allow entry and staying in Portugal for under a year. These visas will be valid for the entire duration of the stay and can allow for more than one entry into the country.
It is also worthwhile considering residency visas as well. These visas allow for two entries into the country. A residency visa is valid for four months and in this period, the applicant is required to apply for a residency permit with SEF to achieve a longer stay.
Work/Investigation Visas
Visas for subordinate seasonal work would require a temporary stay visa that has a duration of over 90 days.
Visas used for independent work would require a temporary stay visa.
Highly qualified activities, investigative activities or professional activities would require a temporary stay visa if being used for higher education, scientific research, professional activities or highly qualified activities for no more than a year.
Visas for digital nomads can include temporary stay visas for doing remote work.
Amateur sports activity requires a temporary stay visa for amateur sports purposes.
A temporary stay visa is also applicable for the transfer of workers/service providers after the applicant has been working for over one year.
Residency visas are available for subordinate work, for digital nomads conducting remote professional work, entrepreneurs conducting independent work and for higher education teaching, highly qualified activities and cultural purposes.
Study Visas
Secondary Education, Bachelor's, Master's, PhD, Post-Doc, and mobility/exchange programs all work off of temporary stay visas for over 3 months for study.
Residency visas for research, study, student-exchange internships and volunteer work are available for those conducting research, in secondary education, doing a bachelor's, master's, PhD, or post-doc qualification. They are also available for exchange programs and religious persons undertaking studies in recognized institutions.
Training, Internships, Volunteer Work Visas
Temporary stay visas are applicable for the transfer of workers for state parties into the WTO, professional training or the provision of services regarding the transference of workers working over one year or less than one year.
Temporary stay visas for periods over 3 months are also applicable for the transfer of workers and service providers for applicants working under a year, as well as in the case of study, exchanges, training, internships, volunteer work, and commitments regarding international conventions or agreements.
Temporary stay visas are available for courses in professional or educational training institutions for training workers.
Residency visas are available for research, student exchange, internship, study, and volunteer purposes in the event of volunteer work, unpaid internships and professional training.
Health Related Visas
Temporary stay visas are available for medicals.
Temporary stay visas are also available for the accompaniment of family members who are undergoing medical treatments.
Living On Your Income
Temporary stay visas are available for periods over 3 months in some justified or exceptional circumstances for those who are living on their income or are retired.
Religious Purpose Visas
Temporary stay visas are available for periods over 3 months in some exceptional or justifiable circumstances for those who are in religion training with a congregation, or for religious persons who are undertaking studies in a recognized associated institution.
Family Visas
Temporary stay visas are available for accompanying family members who hold temporary stay visas.
There are residency visas for families in family reunification circumstances.
Fixed Residency Visas
Fixed residency visas are available for retirement, those living on their income, and religious persons training in religious congregations.
Temporary Residence Permit In Portugal
Portugal temporary residence permits are documents that are renewed every year. These allow foreign nationals to work and live in the country on a long-term basis.
Temporary stay visas will allow applicants into the country to apply for a temporary residence permit, they usually last for 4 months. Once the applicant has entered the country under a temporary stay visa, they need to apply to the Portugal Immigration and Border Service to apply for a temporary residence permit.
There are a variation of residence permits that are available depending on the reasons for your stay. These permits include the following:
Residence permits for working.
Residence permits for studying.
Residence permits for retirement.
Residence permits by investments.
Residence permits for family reunification.
Special residence permits.
Portugal Permanent Residency Eligibility
Portugal permanent residency is also known as Portuguese citizenship. Citizenship can be achieved after having resided in Portugal for five years under a temporary residence permit. You become eligible for permanent residency, and once you have obtained permanent residency and have lived under this for a year you may also become eligible to apply for Portugal citizenship through naturalization.
To be eligible for Portugal citizenship through naturalization, however, you need to meet 2 specific criteria.
You need to be able to prove, via is test or certification, that you have significant working knowledge of the Portuguese language.
You cannot have been convicted of any crime that has been punishable by time in jail for 3 years or longer.
Should you intend to apply for citizenship you will need to submit certain documents alongside your application. These include the following:
Valid passport.
Birth certificate.
Proof that you have sufficient functional knowledge of the Portuguese language.
Details of place and date of birth, current residence, occupation, and countries previously lived in.
Details of your current residence permit.
Documents that have been issued by SEF prove that you have been a legal resident in Portugal for a minimum of 6 years.
A certificate detailing your criminal record.
It is also possible that those who are married to, or who have been cohabiting with a Portuguese citizen for three years could be eligible for Portuguese citizenship.
Documents And Other Requirements For Permanent Portugal Residency
Before applying for permanent Portugal citizenship, you need to apply for a Portugal residence permit. To gain this certain applicants need to submit documents alongside their application, about the specific type of residence they are applying for.
A residence permit for work would require an employment contract from an employer in Portugal. Alternatively a marriage permit would require copies of the marriage certificate.
That being said, the primary documents that are required, regardless of the type of permit are as follows:
Two recent ID pictures.
A valid passport.
A valid residence visa (Note: You must have already entered Portugal with a residence visa before applying for a residence permit).
Proof of accommodation.
Proof of the ability to be financially self-sufficient.
Health insurance/ proof you are covered by the Portuguese NHS.
Police certification demonstrating a clear criminal background check.
Family certifications (if required).
Paternal consent (if required).
All the above documentation needs to be submitted in Portuguese or English language. If any documents are not already in one of these languages, they will require translation by a certified translator. After translation, all documents will need to be notarized.
These documents are only the ones required for ALL residency permits, each permit type will also have its specific documentation required unique to the type of permit.
If you are unsure of what documentation you may need for your application, one of our advisors at Total Law can help. Call us at +44(0)333 305 9375 for advice on what documents you should prepare for your application.
How To Apply For A Permanent Residency In Portugal
Here is a step-by-step guide on how to apply for permanent residency in Portugal. Do not forget to take into account the type of visa and residency permit that you apply for before applying for permanent residency.
Overview
To become a permanent resident in Portugal you need to first gain temporary residence, and before that a temporary visa.
Once you have lived in the country for 5 years you can apply for permanent residence. These permits are gained through employment, study, family reunification, marriage, and some other visas, such as the Golden Visa program, or even passive income.
2.5. If you seek to obtain residence through investment, this will take 8 to 10 months.
After a year of permanent residence, you may then be able to apply for citizenship.
Fees Associated With Portugal Residence Applications
The fees associated with Portugal residency applications vary depending on the type of application.
Applying for a Portuguese residence permit will typically cost €72, alongside a processing fee of €83. On top of this, you can also expect additional fees each year that a residency permit is renewed. The amount the renewal fee can cost will vary depending on the residency permit type that is being renewed.
There will also be fees for the temporary visa and your travel to Portugal.
Tax Obligations For Portugal Residence Visa Holders
The tax obligations for holders of a Portugal residency visa depend on the type of visa that is held. For example, the tax for D7 visa holders can get tax benefits for 10 years.
Similarly, Portugal Golden Visa applicants have no liability for income taxes unless they move to the country and register it as their main place of residency.
However, once you are a resident of Portugal, you only pay tax on income made in Portugal.
How Can Total Law Help?
Understanding the types of visas, tax obligations, and how to switch from visa to residency can be complicated. Knowing where to start in your visa application, and what you need to know as you progress is very difficult.
At Total Law, we can provide you with professional legal advice to help you figure out what path is the best to gain residency. Similarly, we also provide assistance with applications, we know that applications for visas and permits can be tricky, and can provide you with all you need to ensure you are submitting a stellar application.
Total Law also provides document and application checks, to ensure your documents are ready to be sent off to SEF or your local Embassy. What's more, Total Law also has appeal services as well. With Total Law you can feel safe that your residency application process is the best it can be.
Our legal advisors at Total Law are experts in Portugal visas and residency permits and can help you understand what you need for your application and how to plan your journey to live in Portugal. Give us a call at +44(0)333 305 9375 and speak to one of our advisors.
Advice Package
Comprehensive immigration advice tailored to your circumstances and goals.
Application Package
Designed to make your visa application as smooth and stress-free as possible.

Fast Track Package
Premium application service that ensures your visa application is submitted to meet your deadline.
Appeal Package
Ensure you have the greatest chance of a successful appeal. We will represent you in any case.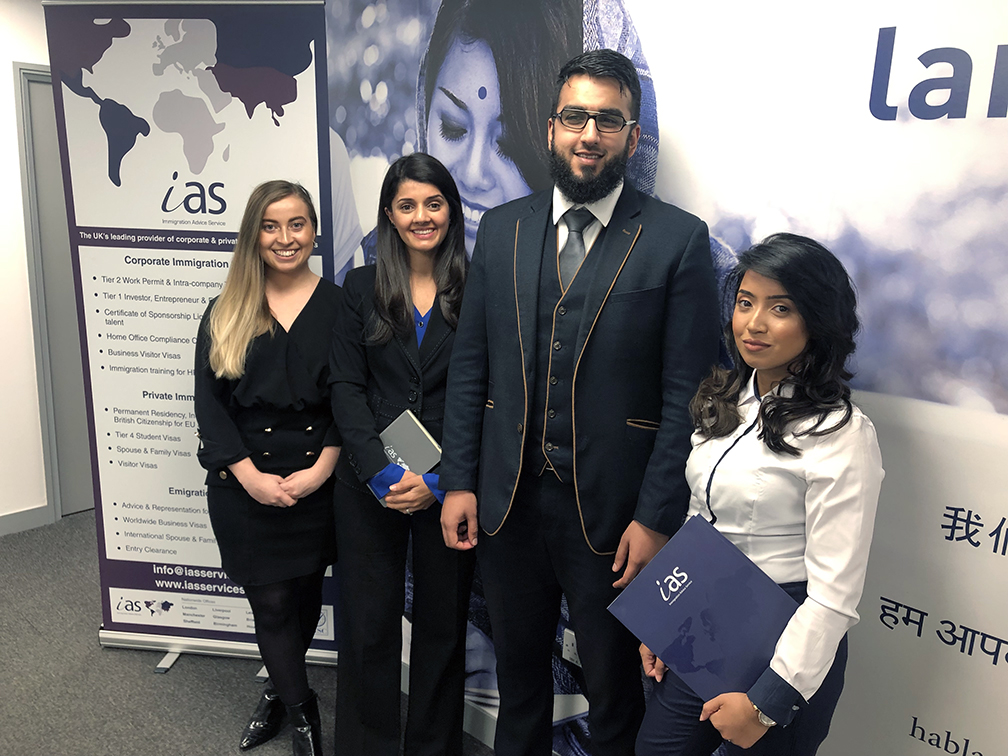 The Advice Package
During this untimed Advice Session with our professional immigration lawyers in London, you will receive our comprehensive advice, completely tailored to your needs and your situation.
Request the Advice Package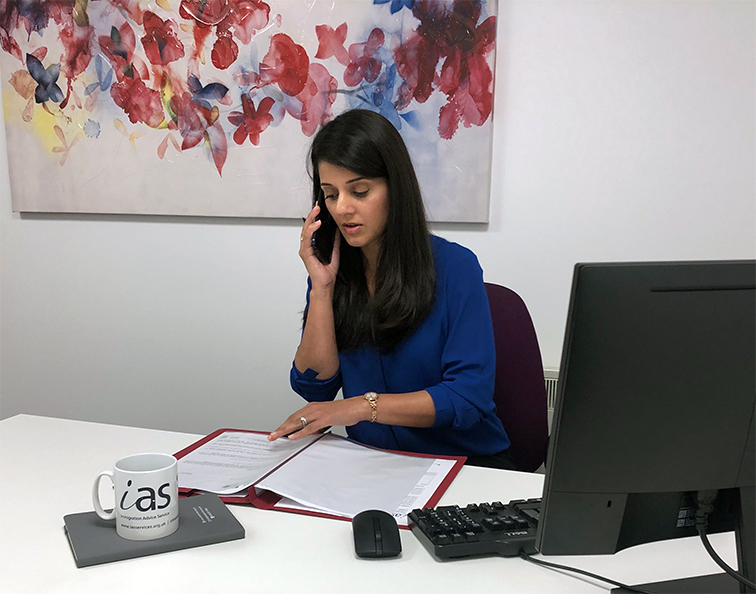 The Application Package
With our Application Package, your dedicated immigration lawyer will advise you on your application process and eligibility. Your caseworker will then complete and submit your forms to the Home Office on your behalf.
Request the Application Package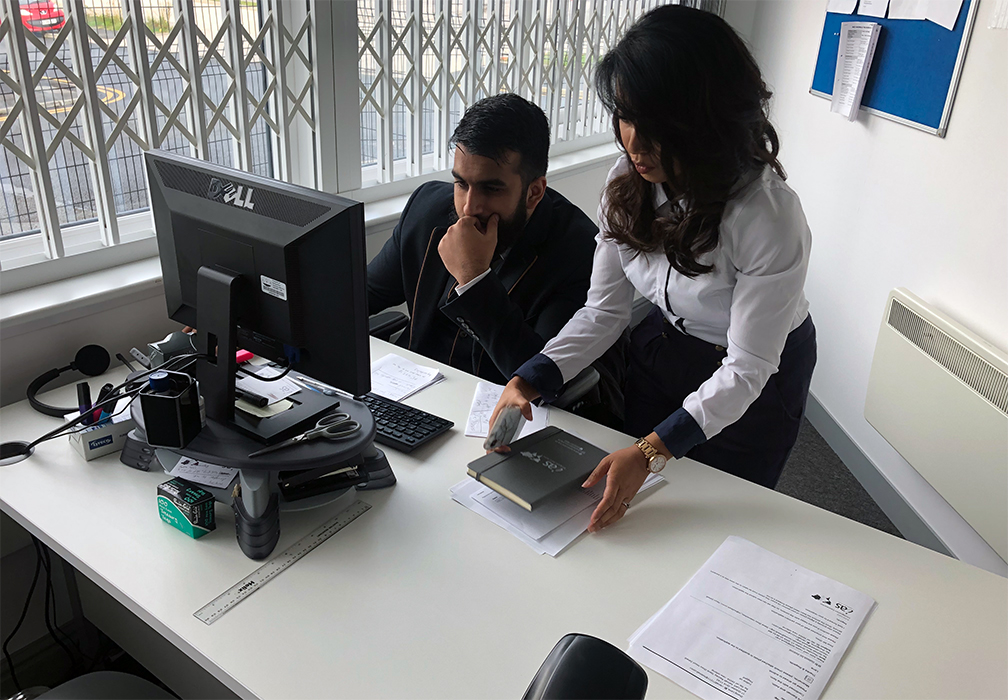 The Fast Track Package
Our Fast-Track Application Package is a premium service for those who need to submit their application in time with their deadlines. Your case will become a top priority for our lawyers and you will benefit from our highest-quality services.
Request the Fast Track Package
The Appeal Package
By choosing our Appeal Package, you can rely on our lawyers' legal knowledge and experience to ensure you have the highest chance of a successful appeal. We will also fully represent you in any hearings/tribunals.
Request the Appeal Package
Related pages for your continued reading.