Portugal D3 Visa from Pakistan
D3 Visa is for highly qualified professionals looking to come to Portugal to live and work for a minimum of 12 months.
If you are a highly qualified Pakistani citizen looking to travel to Portugal, you might be eligible for a D3 Visa. To find out more about your eligibility and how to apply, call Total Law at +44 (0)333 305 9375 or contact us online.
What is the Portugal D3 Visa?
The Portugal D3 Visa enables overseas citizens to come to Portugal for at least one year if they can prove they have already received a job offer or work contract from a Portuguese company.
The key eligibility criteria for this type of Portuguese Work Visa is that the applicants hold an adequate level of qualifications to meet the requirements and will be involved in a highly qualified activity during their time in Portugal.
If you are unclear if your circumstances are suitable for the D3 Visa pathway then you should reach out to an immigration specialist for advice and support.
"I'm very happy with the standard of training received on the OISC Level 1 course, i passed my exam. Thank you!"
"My application was approved and a huge weight has been lifted from our shoulders this year "
"We used this service for the spouse visa extension application to assure that all the information was valid and correct."
What are the Benefits of the Portugal D3 Visa?
The D3 Visa can be significant to many highly qualified immigrants from Pakistan who want to live and work in Portugal as it also allows the holders to bring their families to join them. In addition to this,  D3 Visas benefit from favourable processing times so relocating to Portugal can be done efficiently.
Once you obtain your D3 Visa, you can access countries within the Schengen Area without requiring additional visas.
D3 Visa holders can also apply for the EU Blue Card or a Residence Permit, allowing them to reside in Portugal for up to 1 year temporarily.
Another benefit of the D3 Visa is Portugal's Non-Habitual Resident (NHR) Tax Regime which allows you to benefit from tax breaks for 10 years while living in the country.
Who is a Highly Qualified Professional: Eligibility Criteria for the D3 Visa Portugal
To fulfil the eligibility criteria for the D3 Visa, you must demonstrate that you hold adequate qualifications which are exercised by professionals in management (directors, managers, executives, senior administration officers, etc.) or intellectual and scientific activities (scientists, engineers, teachers, business and management professionals etc.).
This includes:
Professorial positions in any Portuguese education institution
Work contract or self-employment contract in a highly qualified activity position
Management or leadership position with a work contract or a promise of an employment contract by a Portuguese company
Activity in relation to culture with a work contract or a self-employment contract – this must be in relevance to Portugal and is required to be recognised by Portugal's authorities responsible for national culture
IT professionals with a Tech Visa issued by a Portuguese company certified by the Portuguese Agency for Competitiveness and Innovation (IAPMEI)
Who Can Apply for the D3 Visa: Application Eligibility Requirements
To apply for the Portugal D3 Visa, applicants must fulfil the following requirements:
Have at least a 12-month employment contract with a Portuguese company
Suitable higher education qualifications.
An estimated annual pay for your role is 1.5 times the gross average salary in Portugal or 3 times the Index of Social Support (IAS)- this value is updated yearly, and for 2023 it is €48,043.
What Documents do I Need to Provide for the D3 Visa from Pakistan?
If you are looking to apply for the D3 Visa for Portugal, you must be able to demonstrate your eligibility by providing the following supporting documents:
A valid employment contract or the promise of an employment contract – must be valid for at least 1 year.
Evidence of your qualifications and proof that the qualifications you hold are appropriate to the activity or sector specified in the employment contract (for the non-regulated profession)
Proof that you are qualified to exercise your profession in Portugal (for a regulated profession)
Invitation letter from your employer in Portugal
Two identical and recent passport photographs following the Portuguese passport guidelines
Passport valid for at least 3 months beyond your intended stay in Portugal
Travel tickets
Travel insurance – must be valid and cover medical expenses, emergency assistance and your travel back to Pakistan
Health insurance covering your stay in Portugal
Proof of accommodation – for example, an invitation letter from a friend, family member, or a person with whom you will reside in Portugal, a hotel reservation, or a rental contract
Form authorising SEF (Portuguese Immigration and Border Service) to access your criminal record
Police Clearance Certificate obtained from Pakistan valid for up to 3 months after the date of issuance.
Determining what supporting documents you must submit for your visa application can complicate your visa process and make it time-consuming. Total Law can help you decide what documents you should submit to prove your eligibility and guide you on how to obtain them.
To find out more, call +44 (0)333 305 9375 and speak to one of our expert advisers.
How to Apply for the Portugal D3 Visa from Pakistan?
To apply for the D3 Visa from Pakistan, you must contact the Portuguese Embassy or Consulate in Pakistan nearest to you. The Portuguese Embassy is in Islamabad, and the Portuguese Consulates are in Karachi and Lahore. You can apply to the consulate or VFS.
VFS are Visa Application Centres authorised by the Portuguese Embassy. If a VFS is located closer to your address than the Portuguese Embassy or Consulate, you can apply through VFS. The VFS is located in Islamabad, Karachi, and Lahore.
Once you have signed your employment contract or received a promise of employment in Portugal and have adequate evidence to demonstrate this, you can complete the D3 Visa application through the E-Visa Portal.
Interview at SEF and the Residence Permit for Highly Qualified Professionals
If your application is approved, an interview at the SEF will be automatically scheduled for you to attend. SEF is the Immigration and Border Service. If the date is not suitable for you, you can reschedule the appointment for a different date, but you must attend it while your visa is valid (120 days after your visa is issued).
During the SEF interview, you can apply for a Portuguese residence permit. This will allow you to stay in Portugal longer than the 120 days for which the D3 Visa is issued.
After the SEF interview, you will receive your residence permit card, which will be valid for two years.
EU Blue Card
If you wish to apply for the EU Blue Card instead of the Residence Permit, you can do so after arriving in Portugal. The EU Blue Card enables applicants to move to another member state of the European Union to exercise a highly qualified activity after 18 months of the EU Blue Card being granted.
To obtain the EU Blue Card, you must hold a promise or contract of employment from a company in another country of the European Union and fulfil all the eligibility requirements.
As with the Residence Permit, if you apply for the EU Blue Card, you can bring dependents to join you in Portugal.
The D3 Visa Processing Times and Fees
Once you submit your visa application, it will be processed within 60 days. The fees of the D3 Visa are as follows:
D3 Visa application processing – €90
SEF fee – €170.50
Validity and Renewal of the D3 Visa
The D3 Visa is valid for 120 days. If you wish to stay in Portugal longer, you can apply for a Residence Permit while your D3 Visa is still valid. The Residence Permit will be valid for 2 years.
If you are able to demonstrate that you are continuing your professional activities in Portugal and that you hold a job offer from your employer, you will be allowed to renew your Residence Permit every 2 years.
Please note that you must renew your Residence Permit 30 days before the expiration date. If you fail to renew your Residence Permit before the indicated expiration date, your visa will be cancelled, and you will be required to leave Portugal.
Portugal D3 Visa and Family Reunification
Overview
Portugal D3 Visa is valid for Family Reunification in Portugal. This means that you can apply to bring your family members to join you in Portugal.
You can apply for Family Reunification for the following family members:
Spouse
Siblings
Children
Parents
Legal Dependents
To apply for a Family Reunification Visa, your family members must fulfil the visa requirements and submit evidence to prove that they are eligible.
How to Apply for a Family Reunification Visa Through a D3 Visa?
As the D3 Visa holder, you must initiate the Family Reunification Visa process by submitting an application to the SEF on your family member's behalf. You will be required to submit supporting documents such as:
Proof of your legal residency in Portugal
Proof of relationship between you and the family member
Copies of valid passport
Proof of funds
Evidence of accommodation
Depending on the family members you're applying for, you must provide different documents to support your application. For example, if you're applying for your spouse, you must prove your relationship by submitting a marriage certificate, and if you're applying for your children, you must submit birth certificates as evidence of your relationship.
Family Reunification Visa Validity
The Family Reunification Visa is valid for the same period of time as the D3 Visa of the main applicant. The Family Reunification Visa validity can be extended by applying for a Residence Permit as long as the applicants continue to fulfil the eligibility criteria.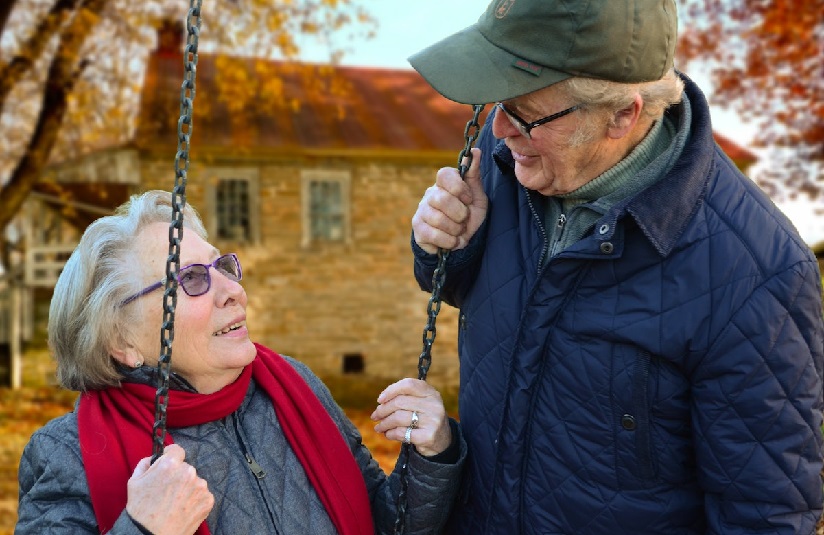 What Happens if My Visa Gets Refused?
The vast majority of visa applications are successful. However, in some cases, applications are refused due to ineligibility, missing documents or information.
When you're completing your visa application, you must provide all of the required information and documents. If you give insufficient reasons for your stay, you have no evidence of funds or accommodation, your visa application may be refused.
If your visa application is refused, you have the right to appeal. The cost of appeal is €75. In the case of appealing, it is best to seek the advice of an immigration adviser to determine the best way forward for your case.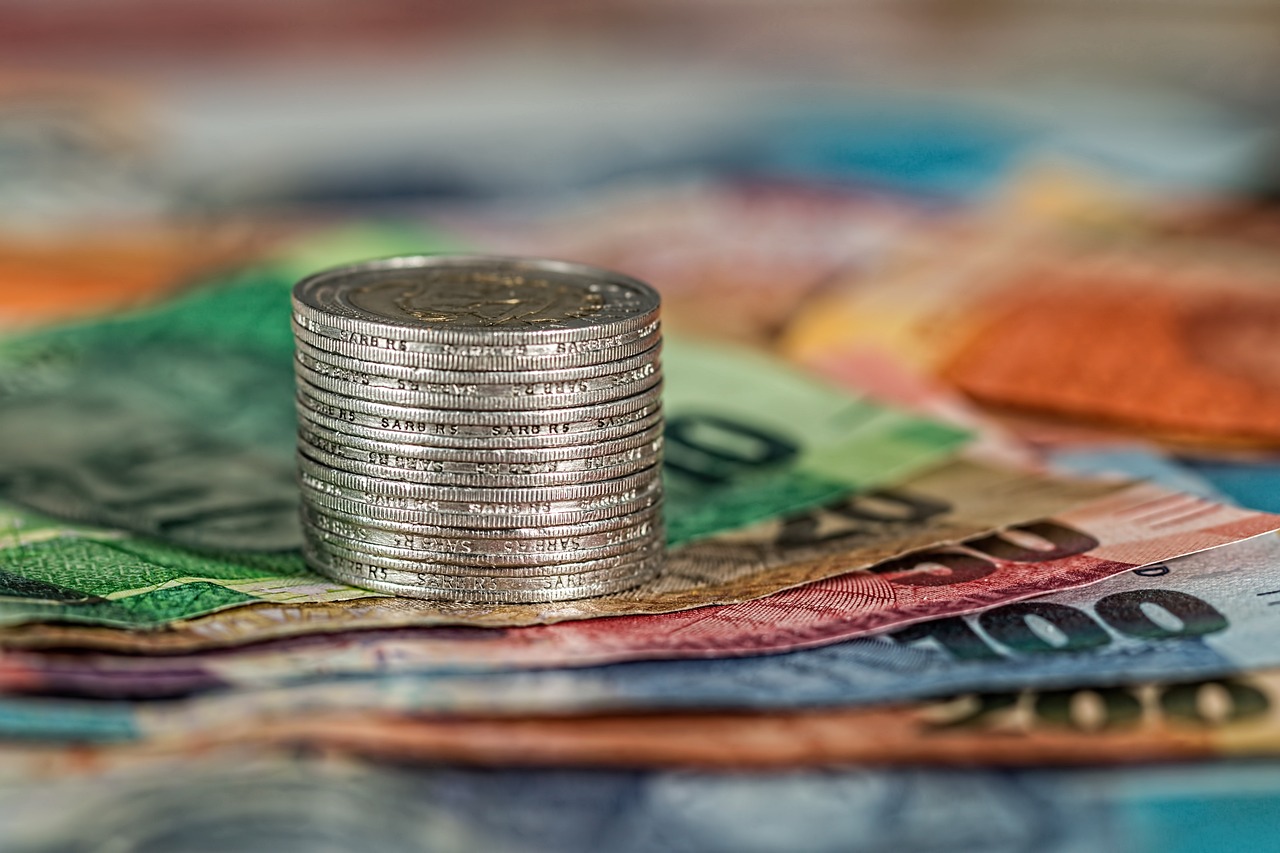 How Can Total Law Help?
The D3 Visa for Portugal is an excellent immigration route for many highly qualified Pakistani nationals looking to work in Portugal. With its benefit of Family Reunification, it allows applicants and their families to live in Portugal with an opportunity to settle.
If you are looking to apply for the D3 Visa for Portugal, Total Law can help you throughout the visa application process by determining your eligibility, helping with assembling supporting documents and ensuring your visa application is completed to the highest standards.
Contact Total Law today by calling +44 (0)333 305 9375 to receive reliable advice on your case.
Advice Package
Comprehensive immigration advice tailored to your circumstances and goals.
Application Package
Designed to make your visa application as smooth and stress-free as possible.

Fast Track Package
Premium application service that ensures your visa application is submitted to meet your deadline.
Appeal Package
Ensure you have the greatest chance of a successful appeal. We will represent you in any case.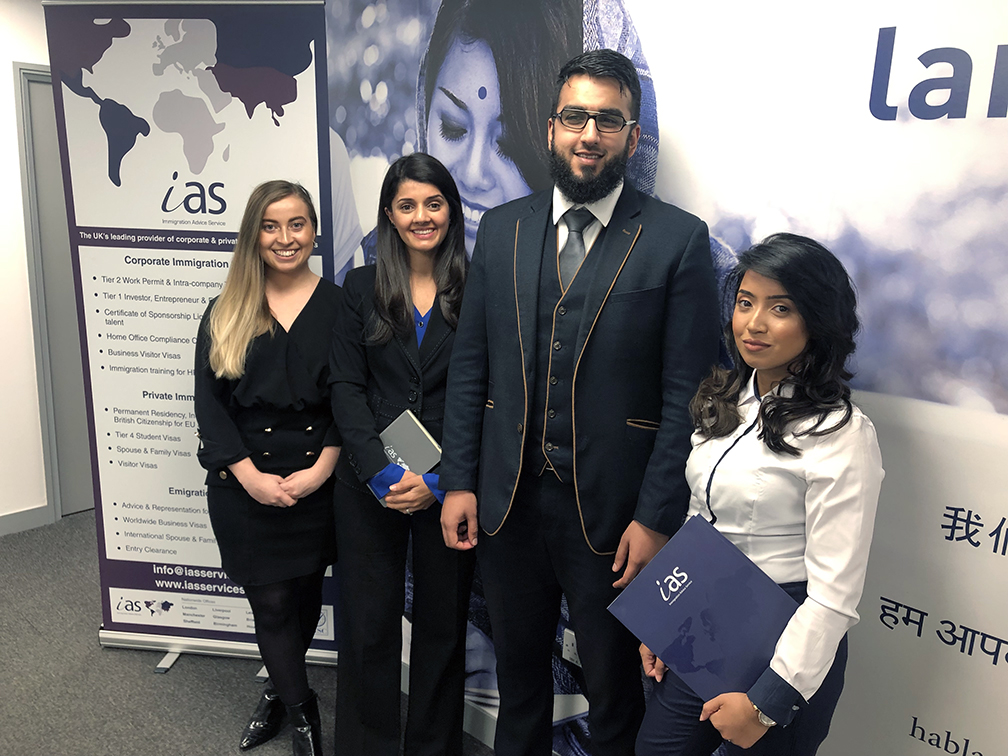 The Advice Package
During this untimed Advice Session with our professional immigration lawyers in London, you will receive our comprehensive advice, completely tailored to your needs and your situation.
Request the Advice Package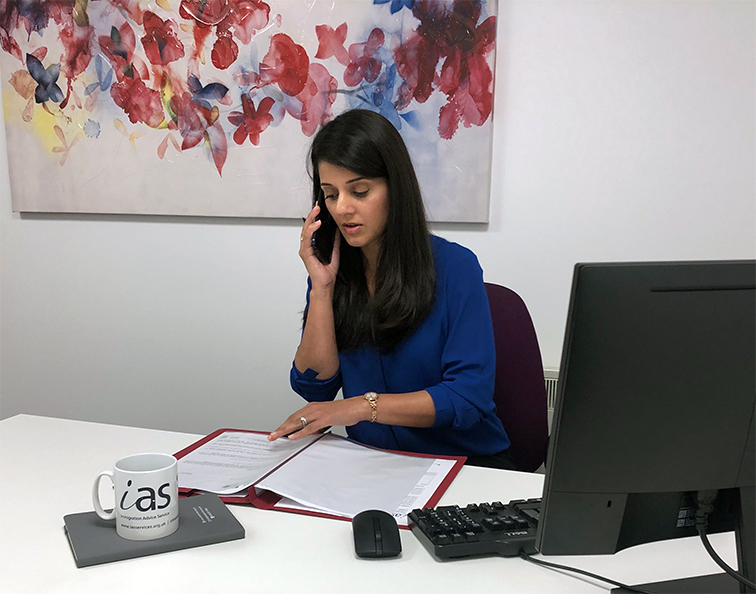 The Application Package
With our Application Package, your dedicated immigration lawyer will advise you on your application process and eligibility. Your caseworker will then complete and submit your forms to the Home Office on your behalf.
Request the Application Package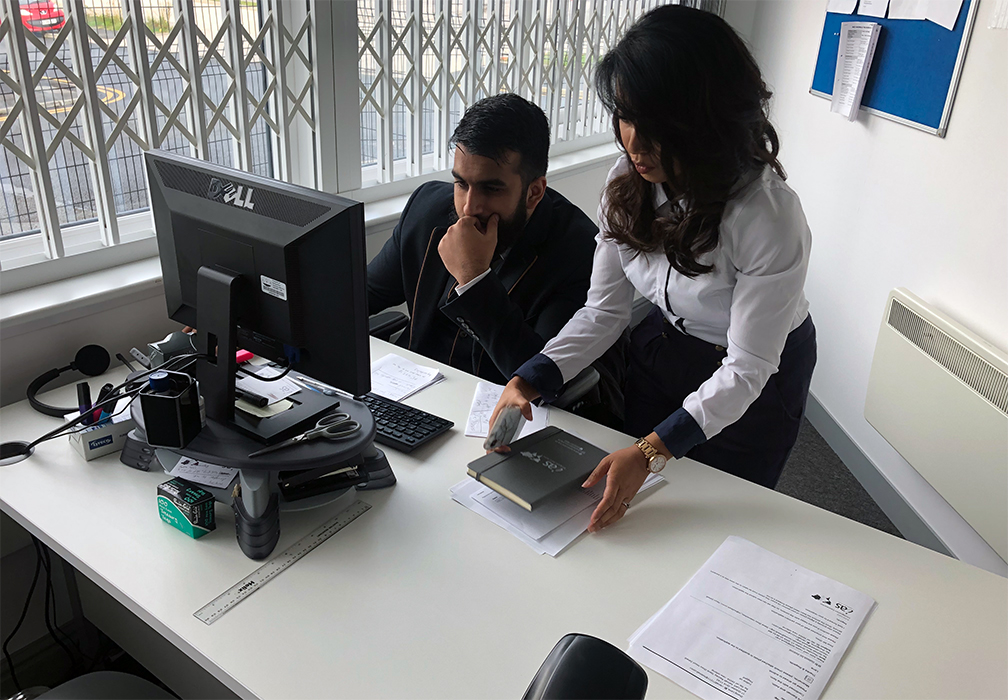 The Fast Track Package
Our Fast-Track Application Package is a premium service for those who need to submit their application in time with their deadlines. Your case will become a top priority for our lawyers and you will benefit from our highest-quality services.
Request the Fast Track Package
The Appeal Package
By choosing our Appeal Package, you can rely on our lawyers' legal knowledge and experience to ensure you have the highest chance of a successful appeal. We will also fully represent you in any hearings/tribunals.
Request the Appeal Package
Related pages for your continued reading.
You must provide proof that you have at least €40 for each day you spend in Portugal. You can prove that by submitting your bank statement for the last 6 months.
The D Visa category is for Portuguese Residency Visas. This visa category allows for different duration of stay and enables holders to apply for a Residence Permit with the SEF.
Yes. If you are eligible to apply for a Residence Permit and continue to stay in Portugal for 5 years, you can legally apply for Portuguese citizenship.