Portugal Startup Visa From Pakistan
The Portugal Startup Visa is a residency visa aimed at encouraging entrepreneurs to the country to bring talent, investment and innovation to the local communities. As Portugal's government looks to grow and upskill the national workforce, more of these visas are being issued than ever.
Total Law work to support applicants for Portugal Startup Visas right through the application process. Our team of expert immigration lawyers can manage even the most complex of visa applications and issues, and we've worked with a variety of Pakistani entrepreneurs to launch their businesses on Portuguese soil. Get in touch with the Total Law team today on +44 (0)333 305 9375 or message us online, to talk through your options.
Portugal Startup Visa From Pakistan: An Introduction
The Portugal Startup Visa was introduced in 2018 by IAPMEI, a Portuguese government agency responsible for business innovation. Aimed at introducing overseas investment and talent to Portugal, it offers a whole host of benefits not found in other types of visa.
Entrepreneurs who look to obtain a Portugal Startup Visa will enjoy a relatively cheap route to Portuguese residency, visa-free travel around the entire Schengen Zone, favourable tax optimisation and access to some fantastic startup focused business incubators.
While there are a number of visas available for professional purposes, the Startup Visa is tailored exactly to benefit entrepreneurs and to best ensure their chances of business survival and success.
As Pakistan is a non-EEA (European Economic Area) and non-EU (European Union) country, there is no automatic right to live or work in Portugal. As a result, Pakistani nationals must undergo the full visa process and wait for a visa to be issued before travelling.
"I'm very happy with the standard of training received on the OISC Level 1 course, i passed my exam. Thank you!"
"My application was approved and a huge weight has been lifted from our shoulders this year "
"We used this service for the spouse visa extension application to assure that all the information was valid and correct."
The Benefits Of The Portugal Startup Visa
There are a number of Portuguese visas for business purposes, but the Portugal Startup Visa is specifically tailored for entrepreneurs. As a result, it has plenty of benefits for applicants and visa holders to enjoy. These include:
Cheap route to Portuguese residency
Most visas designed for business purposes have a substantial minimum investment requirement, in order for the applicant to demonstrate their financial commitment to the country.
The Portugal Startup Visa has the lowest of all investment amounts, with the applicant having to prove that they have access to a minimum of €5,146; the minimum amount required for a years' residence. This makes the Portugal Startup Visa the cheapest route to residency in professional situations.
Fast route to Portuguese citizenship
Citizenship routes for Portugal and other EU states are often extremely lengthy, with many years worth of consecutive residency required for application.
However, those in Portugal under a Startup Visa may apply for citizenship after just 5 years – and it's often the case that being able to demonstrate business interests in the country increases the chances of approval.
If a Pakistani national is able to obtain citizenship, they may hold dual nationality and have both Pakistani and Portuguese passports. While the Pakistani government's agreement with the Portuguese on the details surrounding dual nationality is still being worked upon, it has been in progress for several years and both countries are sympathetic toward one another.
Tax optimisation
When a Portugal Startup Visa holder has lived in the country for 183 days or more within a calendar year, they are granted 'tax resident' status.
This grants a 10-year beneficial tax status known as a 'non-habitual resident'. This status allows the individual to not pay taxes on income earned abroad if taxed elsewhere with a Portuguese double tax agreement.
This can make doing business in Portugal considerably more competitive than other states for many entrepreneurs.
Visa-free travel to all Schengen Area states
Portugal is a member of the Schengen Zone, a group of 27 countries that form the largest visa-free travel area in the world. With a Portugal Startup Visa, holders can travel around all of the following states with no further visa required:
| | | |
| --- | --- | --- |
| Austria | Belgium | Croatia |
| Czech Republic | Denmark | Estonia |
| Finland | France | Germany |
| Greece | Hungary | Iceland |
| Italy | Latvia | Liechtenstein |
| Lithuania | Luxembourg | Malta |
| Monaco (not a member, but visa-free neighbour to a member) | Netherlands | Norway |
| Poland | Portugal | San Marino (not a member, but visa-free neighbour to a member) |
| Slovakia | Slovenia | Spain |
| Sweden | Switzerland | Vatican City (not a member, but visa-free neighbour to a member) |
Family members can be included on the visa
Entrepreneurs heading to Portugal on a Startup Visa can also apply to take their eligible immediate family with them to reside. Dependents and partners can be added and travel with the visa holder – which makes for a great opportunity for the whole family to enjoy Portugal as the new startup business launches.
Eligibility Criteria for the Portugal Startup Visa For Pakistani Citizens
Pakistani nationals are non-EEA citizens and so there is no fast-track route to visa application. The eligibility criteria for the Portugal Startup Visa are strict, and the following applies to all applicants:
The applicant must be aged 18 or over
The applicant must have a clean criminal record with no spent convictions
The applicant must have access to enough money to reside in Portugal with no reliance on state benefit (a minimum of €5,186 per annum) – this may be in either an overseas or Portuguese bank account
The applicant must either own or have access to rented property to reside within Portugal
Up to five employees of a startup may be added to the visa application, as well as eligible family members for each.
The startup business to which the visa refers, and the entrepreneur intends to travel to Portugal for, must also meet some set eligibility requirements. The company can be either incorporated and set up from scratch within Portugal or transferred from another country.
There is currently no requirement for a Portugal Startup Visa applicant to demonstrate a minimum viable product or working prototype. Just a well-developed business idea and plan is enough for application, which makes applying for such a visa an interesting prospect in comparison to other such visas in other states.
The eligibility criteria for the startup are as follows:
The project must be focused on innovation based on technology and/or knowledge
The project must be scalable with evidence of potential to enter the international market
The project must be intending to employ specialist employees (in the future if not immediately upon company conception)
Potential must be demonstrated that a turnover or asset value of €325,000 per year in 5 years time from company conception
The project must have been accepted for acceleration by one of the listed accredited Portuguese business incubators.
Unlike the business visas for many other countries, the Portugal Startup Visa stipulates no set educational or professional experience required – although it should be noted that relevant experience is likely to improve the chances of application success. There is also no minimum investment capital requirement.
It should be noted that under no circumstances will any startup business be accepted unless it relates to an innovative use of technology or knowledge. Examples of previously granted Startup Visas include businesses such as a network of automatic bakeries and a high street retail brand with IT specialists hired to create an online marketplace.
Certified Incubators: What Are They?
All startup businesses for which a visa will be granted must have been accepted onto the acceleration program of a dedicated business incubator, from a set list of certified providers.
A business incubator is a specialist organisation that helps startups and the entrepreneurs behind them with a range of support services including consultation, financial resources such as venture capital funding, training, networking opportunities and workspace hire.
Such support can be invaluable to a new company just setting up and can cement a business' survival through the difficult first few years. Business incubators in Portugal do not offer financial grants but do work within VC funding capacities.
Business incubators exist all over the world and all over Portugal, but there are 99 of them certified by the Portuguese government for the visa program. These are situated across mainland Portugal, Madeira and the Azores.
Varying business incubators specialise in different industries and areas of business, and so not every incubator will be able to support every startup. However, with such a large list of such organisations approved, the breadth of support available is wide for visa applicants.
Generally speaking, startups can expect to pay around €100+ per month for the access of business incubator services.
Startups must have received approval to join their acceleration program from one of the certified business incubators in order for their application for a visa to be accepted. All of the approved incubators are listed online, through a portal which allows entrepreneurs to submit proposals directly to them. As soon as one or more of the incubators approves of the startup, the visa application can be made.
Document Requirements for the Startup Visa Application Form Pakistan
When the Startup Visa application form is submitted, supporting documentation must be provided alongside it. Such documents are provided with the intention of reinforcing that the applicant fulfils all necessary eligibility criteria for the visa and that they are a great candidate to contribute positively to Portugal and its communities.
While further documents may be requested during the processing of the visa application, the following should be submitted as standard:
A valid passport for the entrepreneur that expires no sooner than 6 months after the intended expiry of the initial visa period
A detailed description of the startup project with full project presentation including a business plan and projections
A letter outlining the project motivation describing its innovation, potential for growth and scalability and any planned business development activity
(If already in place) A Portuguese NIF number
Certified criminal record history certificate for the entrepreneur, detailing a clean record
Bank statement evidencing access to at least €5,146 (PKR 474,075 or equivalent in another currency) to demonstrate financial self-stability. While this is permitted to be in an overseas bank account, if this is not held in a Portuguese bank account, confirmation of the ability to transfer it to Portugal should also be supplied
CV/resume of the entrepreneur, detailing their professional life
If documents are in any language other than Portuguese or English, they must be translated and certified by an appropriate notary or other qualified party.
It is recommended that certified copies of all documents are kept by the visa applicant, as many will also be required for presentation in the application for a residency permit later on.
The Costs Associated with the Startup Visa and Residence Permit
There is a processing fee to be paid upon the submission of an application for a Portuguese Startup Visa. This must be made at the time the application is being submitted, and without payment the application will not be processed.
As of September 2023, the Startup Visa processing fee is €90 (PKR 27,609). The fee for a residency permit is a further €85.05 (PKR 26,090).
Visa application fees are paid on a non-refundable basis, even in the event of the application being denied. However, applicants should note that other non-direct fees are often incurred as a result of the application process – such as costs for printing and copying, translation, and notarisation.
Business incubators in Portugal do not offer financial grants and so will not cover visa application fees, even where they have agreed to work with a startup launching as a result of one.
How To Get a Portugal Startup Visa From Pakistan: The Process
Applying for a visa is a comprehensive process, and as Pakistan is a non-EEA country, there is no fast-track route. Instead, the following steps should be taken:
Prepare a business plan
A comprehensive business plan should be prepared for the startup business. If the business already exists and is to be transferred to Portugal from another country (be that Pakistan or anywhere else), this plan must still be made and can refer to the growth of the business rather than simply its conception.
Compile all personal and professional documents
All required documents should be compiled, copied and certified as appropriate. If any document is in a language other than Portuguese or English, it should be translated by a suitably qualified translator.
Apply for business incubator approval
At this point, the entrepreneur can log onto the IAPMEI website (IAPMEI is Portugal's main government agency for businesses, working under the supervision of the Ministry of Economy) and browse the list of approved business incubators. Upon identifying which are appropriate for the startups industry and development, applications can be made online to those relevant to join their acceleration program.
File visa application
Once one or more business incubators accept a proposal, the visa application can be made. For Pakistani nationals, this is done in person at the Embassy of Portugal in Islamabad. IAPMEI will review and either approve or decline the visa application within 30 business days.
Obtain visa
If the visa application is successful, the applicant can either have their visa and supplied documentation returned by post or can collect them in person at the Embassy of Portugal. Within 40 days of the visa being granted, the entrepreneur must sign a contract or agreement with the relevant business incubator. This can be done online.
Travel to Portugal and obtain a Portuguese residency permit
Once successfully granted, the visa holder is free to travel to Portugal at any date from its issue. The visa will stipulate a date at which the visa holder must obtain a residency permit. This is issued for an initial period of 4 months and is granted in person at an SEF (Portuguese immigration authority) office.
Once the visa holder is in the country, business activities for the startup can begin right away.
Typical Application Visa Processing Time
Except in the case of extremely complex visa business situations, IAPMEI commits to review all applications within 30 business days of them having been filed.
If there is any delay to a visa application or any further information is required for its processing, the relevant authorities will contact the applicant directly. The timeline for application processing will be paused until such documents are received.
Permanent Residency and Citizenship with the Portugal Startup Visa: Is It Possible?
After five years of residency in Portugal as a result of the residency permit that comes with the Startup Visa, visa holders may apply for Portuguese citizenship.
In order to be granted either permanent residency status or citizenship by naturalisation, the visa holder must have knowledge of Portuguese language up to the stated 'A2 level'. Those having done business in the country for five years are likely to be using Portuguese daily, but proficiency must be proven through an exam. The A2 level is that of basic conversational skills on everyday topics with natural flow and diction.
Being a citizen of Portugal will make the holder a citizen of the European Union and Schengen Area, allowing for visa-free travel around much of the continent.
Portugal recognises dual citizenship, and the Pakistani and Portuguese governments have both confirmed that they are working on a mutual arrangement to facilitate this.
How Can Total Law Help?
If you're looking for support through the application and/or appeal process for a Portugal Startup Visa, Total Law can help. Our team of lawyers specialise in immigration law and legislation and are able to give guidance and advice on even the most complex of cases. Call our team now on +44 (0)333 305 9375 or message us online, and start your visa journey to Portuguese startup success today!
Advice Package
Comprehensive immigration advice tailored to your circumstances and goals.
Application Package
Designed to make your visa application as smooth and stress-free as possible.

Fast Track Package
Premium application service that ensures your visa application is submitted to meet your deadline.
Appeal Package
Ensure you have the greatest chance of a successful appeal. We will represent you in any case.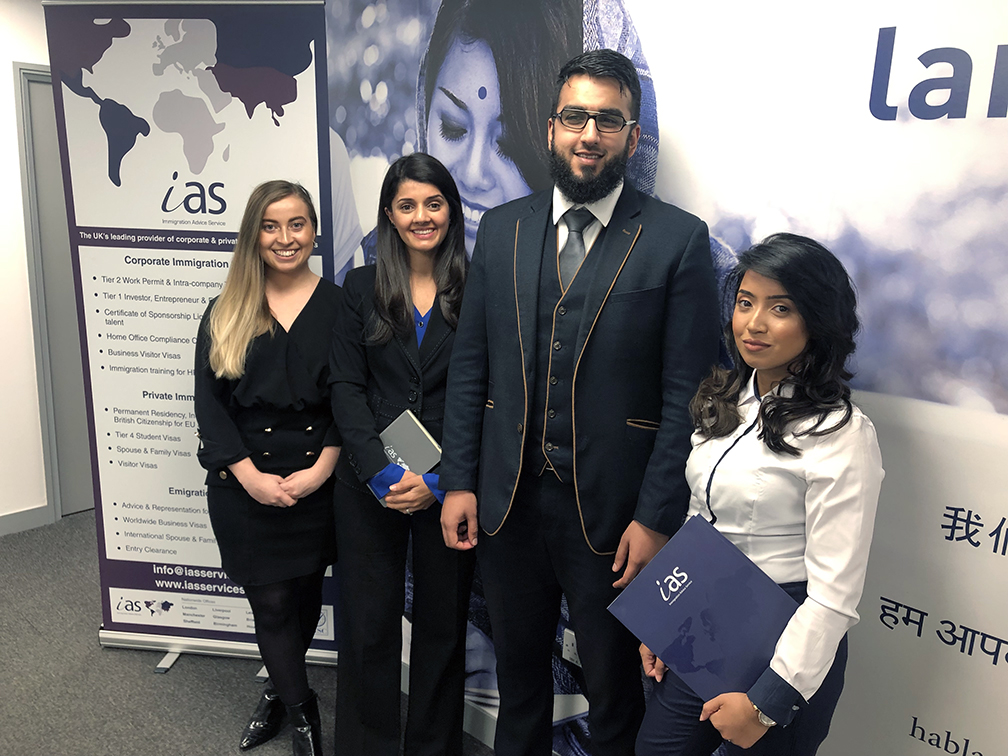 The Advice Package
During this untimed Advice Session with our professional immigration lawyers in London, you will receive our comprehensive advice, completely tailored to your needs and your situation.
Request the Advice Package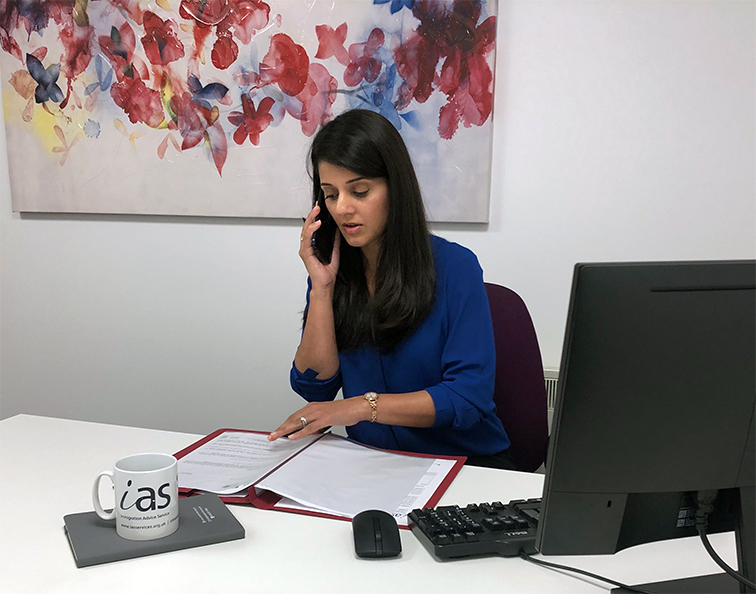 The Application Package
With our Application Package, your dedicated immigration lawyer will advise you on your application process and eligibility. Your caseworker will then complete and submit your forms to the Home Office on your behalf.
Request the Application Package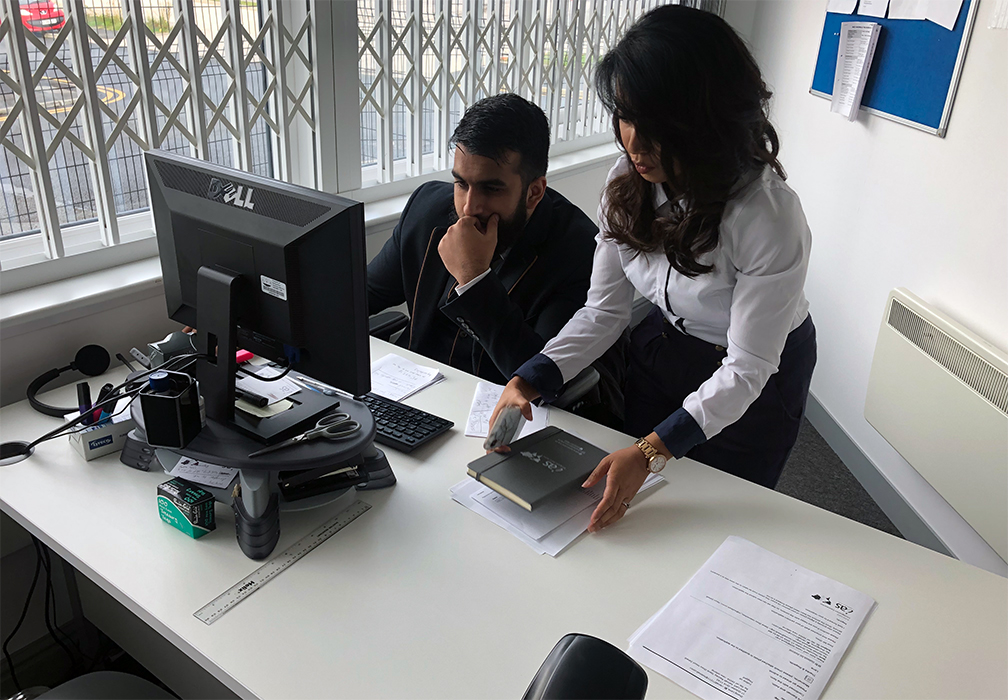 The Fast Track Package
Our Fast-Track Application Package is a premium service for those who need to submit their application in time with their deadlines. Your case will become a top priority for our lawyers and you will benefit from our highest-quality services.
Request the Fast Track Package
The Appeal Package
By choosing our Appeal Package, you can rely on our lawyers' legal knowledge and experience to ensure you have the highest chance of a successful appeal. We will also fully represent you in any hearings/tribunals.
Request the Appeal Package
Related pages for your continued reading.
Frequently Asked Questions
Anyone over 18 with a clean criminal record and the ability to meet all of the eligibility requirements is able to apply for a Portuguese Startup Visa. However, the key to the Startup Visa is really the business itself – if able to demonstrate either a brilliant startup idea or existing business, the required business incubators are likely to want to be involved and will expedite success.
The previous 'Golden Visa' for Portugal that allowed individuals to buy land in the country to be granted residency is no longer available.
The startup business itself under the visa application doesn't require any initial capital, but the visa applicant must be able to prove that they have access to enough cash to financially support themselves while in the country. As of September 2023, this is set at €5,186 per annum spent in Portugal.
A business plan and other related documents are required for submission to the Portugal Startup Visa scheme. All are detailed above.
For a startup to be accepted by a business incubator for support under the Portuguese Startup Visa scheme, it must be focused on either technology or innovation through knowledge.