Portugal Citizenship By Investment For Citizens Of Pakistan
The Portugal citizenship by investment route offers residency to foreign investors through the Golden Visa program with the possibility of obtaining Portuguese citizenship over time.
For more information on the citizenship by investment program, including what investment options qualify and how to make an application, contact our immigration lawyers at +44 (0)333 305 9375 or request a call back by completing the online form.
Portugal Citizenship By Investment For Citizens Of Pakistan
Portugal offers a Citizenship By Investment program that is accessible to citizens of Pakistan, and it provides several benefits. Pakistani nationals can make a qualifying investment in Portugal and get a Golden Visa or D7 Visa with a residence permit.
After five years on the Portuguese Golden visa, individuals can apply for Portuguese citizenship using the naturalisation route, provided they meet the requirements.
This means that while citizenship is not immediately granted through investment, the Portuguese Golden Visa is a pathway to eventually becoming a Portuguese citizen.
Citizenship through the Golden Visa investment program involves several stages, and you should be prepared for the necessary time commitment and legal requirements in obtaining Portuguese citizenship.
To increase your chances of success and ensure a smooth journey through the different steps, use the services of an immigration lawyer. We are available to help you on the phone, online, or in person. Call +44 (0)333 305 9375 to speak with one of our lawyers.
"I'm very happy with the standard of training received on the OISC Level 1 course, i passed my exam. Thank you!"
"My application was approved and a huge weight has been lifted from our shoulders this year "
"We used this service for the spouse visa extension application to assure that all the information was valid and correct."
Investment Options To Get Citizenship in Portugal
You can invest in the Portuguese economy to get a Golden Visa in Portugal in different ways. Each investment option has requirements you must meet before applying for the visa.
Creating Jobs: You can start a business in Portugal in any industry with at least €500,000 and create at least ten new full-time jobs. If your business is in a low density area or has a lower income, you only need to create eight jobs.
Investing in Commercial Companies: You can invest at least €500,000 to start a company in Portugal or increase an existing Portuguese business's capital. This business must create at least five new full-time jobs for three years.
Supporting Research: If you're interested in scientific research, you can invest €500,000 or more in research projects run by recognised research institutions in Portugal.
Preserving Culture and Art: You can also get the Golden Visa by making a non-refundable donation of €250,000 or more to support art projects or protect Portugal's cultural heritage.
Venture Capital Funds: If you're a venture capitalist, you can invest a minimum of €500,000 in certain investment funds, like private equity or venture capital funds, to support specific companies
Recent Changes to the Golden Visa Investment Options
It's essential to note that the Portuguese government has recently changed the Golden Visa program's investment options. Some of the notable updates include:
Real Estate Investments: The minimum investment for purchasing real estate worth €500,000 or higher has been prohibited.
Investments in Low-Density Areas: Investments in real estate in low-density areas, which previously required €400,000 or €280,000, are no longer available.
Rehabilitation of Real Estate: Investments in rehabilitating properties that are at least 30 years old, with a total investment of €350,000 or more, are no longer an option.
Funds with Real Estate Investments: Investments in funds that have direct or indirect real estate investments are no longer accepted.
Capital Transfers: Capital transfers of €1,500,000 or more are no longer accepted as valid investments.
However, until the changes are officially passed into law, applications through these investment options will continue to be accepted. You should discuss with an immigration lawyer to determine if you still have a chance to invest through these options before the new law takes effect. Call our Total Law immigration lawyers at +44 (0)333 305 9375 today.
Portugal Golden Visa Program: The Benefits
Flexible Residency Requirement
Portugal's Golden Visa program is flexible, unlike many other European residency and citizenship programs that demand a strict residency requirement. Visa holders must only spend an average of seven days per year in Portugal for five years.
This means that with just 35 days of physical presence in Portugal over five years, you can become eligible to apply for Portuguese citizenship.
Diverse Investment Options
The Portugal Golden Visa program has diverse investment methods to obtain a visa. Despite recent changes to the program, you can still explore avenues such as venture fund investment, scientific research, and more.
It means you can select the investment route that aligns with your preferences and goals.
Affordable Investments 
Compared to other citizenship-by-investment programs, the minimum investment requirements for the Portuguese Golden visa are affordable. You can secure a Golden Visa by investing €250,000 in art and cultural activities.
Speedy Path to Permanent Residency and Citizenship 
One of the standout advantages of Portugal's Golden Visa program is its swift route to citizenship. After holding the Golden Visa for five years, you can apply for Portuguese permanent residency or citizenship. This timeline is notably shorter than many other EU countries, especially given the program's lenient residency requirement.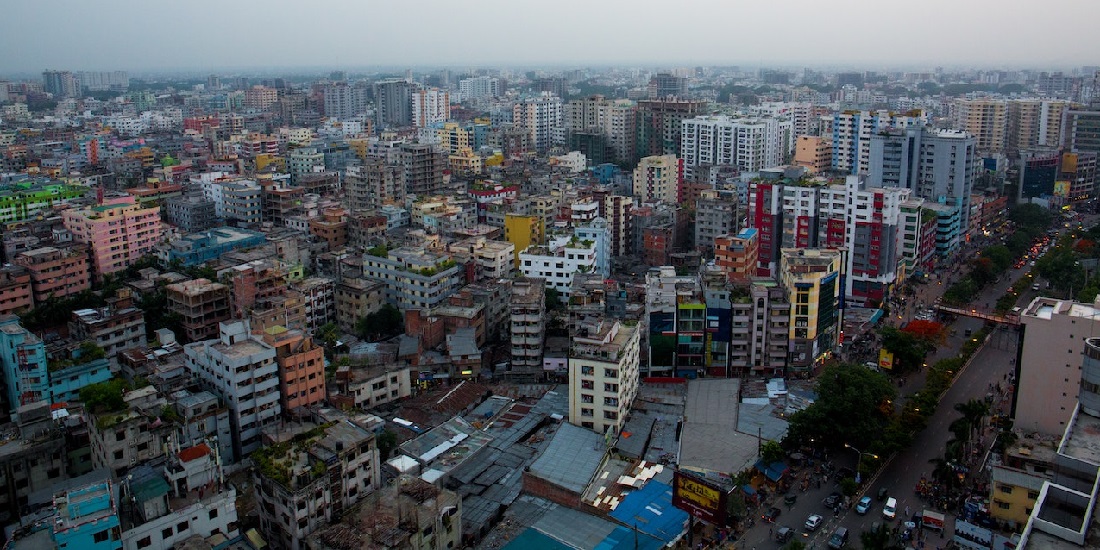 Visa-Free Travel Benefits
Additionally, the Portugal Golden Visa bestows travel privileges that extend across the Schengen area, encompassing 27 European countries.
Upon attaining Portuguese citizenship, you will receive a Portuguese passport, unlocking the full array of benefits as a European citizen. This includes the freedom to live, work, and travel anywhere within the EU.
Furthermore, the Portuguese passport grants you visa-free and visa-on-arrival access to over 170 countries worldwide.
Access to Social Security, Healthcare, and Education
As a Portuguese citizen, you gain access to the comprehensive benefits provided by the country. These encompass vital aspects such as education, social security, and healthcare.
Portugal's social security system includes unemployment support, occupational disease compensation, invalidity allowances, maternity benefits, pension schemes, and death benefits.
You must have private health insurance during your initial five years as a temporary resident. However, when you become a permanent resident or citizen, you can access Portugal's robust public healthcare system. Most medical needs are covered under this system, with only a few exceptions.
Furthermore, Portugal offers an extensive educational framework encompassing public schools from elementary to university levels. The country also hosts several private international schools if you prefer alternative educational options.
Family Inclusion
You have the opportunity to include your immediate family members in your application. Eligible family members include spouses, civil or de facto partners, dependent children, parents, and siblings.
Attractive Tax Program
As a Golden Visa holder, you won't need to pay taxes if you spend less than 183 days in one year in Portugal. If you become a tax resident, you can take full advantage of Portugal's Non-Habitual Tax Regime. Under this program, foreign-sourced income is exempt from taxation for the first ten years of your residence. This includes income from royalties, dividends, rental, and investment income.
Citizenship By Investment Eligibility and Requirements For Pakistani Citizens
Overview
As a Pakistani citizen, you can apply for the Portuguese Golden Visa program if you meet the following eligibility criteria:
You must be at least 18 years old.
You should have a clean criminal record in both Portugal and your home country.
Make a qualifying investment that contributes to the Portuguese economy
Obtain a Portuguese tax number.
Have a Portuguese bank account number.
Investment Requirement
Part of the requirements to qualify for the Portuguese Golden Visa is to prove that the funds you invest are legitimately yours and originate from sources outside Portugal. You must also demonstrate that you have met the minimum investment requirement for the chosen category before submitting your application.
After obtaining your visa, you must maintain your investment for at least five additional years or the duration of your temporary residency status in Portugal.
Once you become a permanent resident or citizen, you are no longer obligated to maintain your investment. At that point, you have the freedom to liquidate, sell, or make decisions regarding your investment based on your preferences and financial goals.
The Residency Requirement
Portugal has a minimum requirement for Golden Visa holders that you must adhere to to maintain the validity of your Visa. It entails spending a specific number of days in Portugal each year.
You must spend at least seven days in Portugal in the first year. Following that, you must spend at least 14 days in Portugal every two years to maintain your Golden Visa status.
Additional Requirements If You Are Bringing Family With You
Your family members can apply as dependents under your visa. Eligible family members for the Golden Visa include:
Spouses, Civil Partners, or De Facto Partners
Children Below 18
Adult children (age 18 and above) who are financially dependent on you, enrolled as full-time students, and unmarried
Siblings of yourself or your spouse/partner who are under 18 years old and require legal custody.
Dependent Parents who are either over 55 years old and can provide proof of dependency or over 65 years old.
Portuguese Citizenship By Investment From Pakistan: The Fees
Getting the Portuguese Golden Visa involves other costs besides the qualifying investment you'll make. These fees include:
Processing fee for the Visa: €5,325 per applicant
Golden Visa issuance fee: €533 per applicant and €83 per dependent
Residence permit: €2,663 per applicant
Citizenship application fee: €250
Portugal tax card:  €6.80
You should also consider the cost of legalising or Apostiling your documents, consular service charges, opening a bank account, and legal fees you may acquire during your application process.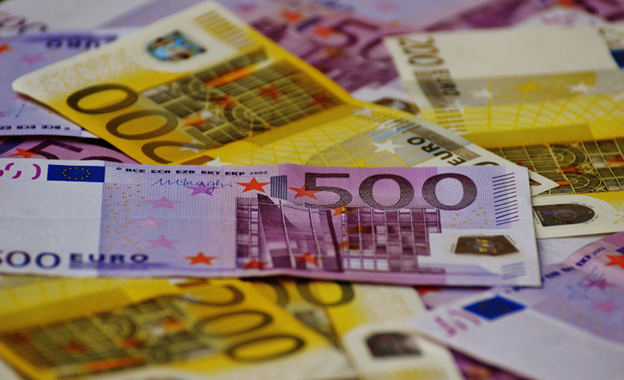 Required Documents for the Portuguese Golden Visa
To apply for the Portuguese Golden Visa, you will need to provide a set of specific documents, and here is a comprehensive list of them:
General Requirements
D7 Visa Application Form
Copy of Your Valid Passport
Two Passport-Sized Photographs
Proof of Healthcare Coverage
Proof of Clean Criminal Records. This must be issued within the last three months from any country you have lived in during the last year.
A duly completed form authorising the Portuguese Immigration and Border Service (SEF) to verify your criminal history.
A declaration confirming that you will maintain your investment for at least five years.
Evidence of payment for the application processing fee.
Additional Documents Based on Investment Type
Extract from the company's register if you hold shares in a company and Individual employment contracts of the employees contributing to job creation.
A declaration from a recognised public or private scientific research institution certifying your commitment to supporting and investing in research initiatives.
Declaration from Portuguese Strategy, Planning, and Cultural Assessment Office: A declaration confirming that your investment actively contributes to Portugal's arts or cultural heritage initiatives.
Proof from the bank confirming your investment
How To Get a Portuguese Citizenship By Investment From Pakistan
The process of obtaining a Golden Visa and, eventually, Portuguese citizenship from Pakistan requires several steps, and they are as follows:
Choose Your Investment:
Begin by selecting the type of investment that best suits your goals and financial capacity. Ensure that the investment you choose and the amount you invest qualify for the Portuguese Golden Visa program.
Get an NIF Number
Obtain a Portuguese tax identification number (Número de Identificação Fiscal or NIF). This unique identifier is essential for various financial transactions and official documentation in Portugal.
Obtaining a tax number if you reside in Pakistan may seem tricky since you typically need to be in Portugal to apply. However, you can get the NIF through a legal representative acting as your proxy in Portugal.
Your representative will make the application at any of the tax offices in Portugal. They must submit your valid passport, your bank statement at most three months old, and a letter from you authorising them to act as your legal representative.
Open a Bank Account
You should open a bank account in Portugal with your tax identification number. This account will be used for the financial transactions related to your Golen Visa investment.
Again, you typically need to be in Portugal to open an account, but there are two ways you can go about it. You can either find a Portuguese bank that provides online bank account opening services or authorise your legal representative to do so on your behalf.
For whichever method you use, you must submit supporting documents to the bank and deposit money into the account. Your account number should be ready in a few days.
Make the Investment
Send the funds for the investment into your new Portuguese account and make the required investment based on your chosen investment category. The funds used for the investment must originate from legitimate sources outside Portugal, and your investment must meet the visa requirement.
Gather Your Documents
You should already have your tax identification number, bank account details, and other personal documents you used in getting the NIF and opening your bank account.
Then, you should collect all other required documents for your Golden Visa application.
Apply for the Golden Visa
To apply for the Golden Visa from Pakistan, you must book an appointment with the Portuguese Consulate in Islamabad.
This involves emailing the consulate with your name, date of birth, and purpose for the appointment. Be aware that you must send this email yourself.
The consular office may experience a high volume of emails. As a result, it may take up to 10 working days to receive a reply to your email.
When you receive confirmation of your booked appointment, visit the consulate on the scheduled day with your documents. You will give your biometrics and pay the visa application fees during this visit.
Get a Decision
Wait for a decision on your Golden Visa application. The processing time can vary, but you will receive a notification of the outcome, indicating whether your application is approved.
Obtain the Residence Permit
If your Golden Visa application is approved, you must travel to Portugal within four months of the visa's issue date. When you get to Portugal, you must apply for a national stay residence permit within this four-month validity period at the local Foreigners and Borders Service (SEF) office.
This permit allows you to live in Portugal and is initially valid for two years. Subsequently, you can renew for another three years.
You must provide all the supporting documents used during your initial visa application to apply for the residence permit. You must pay the residence permit fee and submit your biometrics, including photographs, fingerprints, and signature.
The SEF appointment is typically straightforward and only takes a few minutes to complete. After your appointment, the SEF will process your application, and you can expect to receive your residence permit within a couple of weeks.
Apply for Citizenship
After maintaining your investment and residence in Portugal for five years, you may become eligible to apply for Portuguese citizenship.
Other eligibility requirements for citizenship applications involve the following:
You must have a clean criminal record.
You must not be linked to any terrorist activity or organisation.
You must demonstrate proficiency in the Portuguese language up to at least an A2 level on the Common European Framework of Reference for Languages (CEFR) scale.
You must actively participate in the Portuguese community and provide proof of your involvement.
You'll need the following documents to apply for citizenship:
Birth certificate
Portuguese residence permit
Valid passport
Criminal record certificate
Certificate of Portuguese language proficiency
When applying for Portuguese citizenship, you have the option to submit your application in person at any of these locations:
The Civil Registry Offices in Portugal
The Central Registry Office in Lisbon
Register of the Citizen's Office of Odivelas
Nationality Desk of the Central Archive of Porto
Lisbon National Immigration Support Center
Porto National Immigration Support Center
Registration Space of the Campus of Justice and Benfica
You can also apply by sending your completed application form and supporting documents via mail to the Central Registry Office at the following address:
Central Registry Office
Rua Rodrigo da Fonseca, 198
1099-003 Lisbon
Portugal
Additionally, you can send your application to any of the Nationality Desks at the Civil Registry offices in Portugal.
What To Do If The Portugal Golden Visa Application Is Rejected
If your application for the Portugal Golden Visa program is rejected, you will receive an official notice from the Portuguese consulate explaining the reasons behind the denial.
Carefully review this notice to understand why your application was rejected, as it will help you determine your options for recourse. Here are some reasons for a visa denial:
Failing to submit all required documents.
Errors or inconsistencies in your application.
A history of criminal activities.
Not meeting the financial or investment requirements.
Failure to provide translated or Apostilled documents.
If the rejection was due to missing documents, immigration authorities may give you a limited timeframe to submit the required items. Ensure you promptly provide any missing documentation to the relevant authorities.
On the other hand, if the rejection resulted from failing to meet eligibility requirements, consider reapplying in the future when your situation changes or the deficiencies are addressed.
Furthermore, Portuguese immigration law allows for the possibility of appealing the decision, especially if you believe it was unjust or biased. Here are your options to file an appeal:
Submit a complaint to the issuing authority within 15 days of the refusal.
Appeal the refusal decision within three months of receiving the notification. This appeal involves seeking a review of the decision from the Minister of Foreign Affairs.
As a last resort, you can take legal action in a competent court, such as the Administrative Court in Lisbon, to challenge the refusal decision.
How Can Total Law Help?
If you're a Pakistani citizen looking to acquire Portuguese citizenship through investment, Total Law can help you.
Our team of immigration lawyers are experts in Portuguese immigration law and understand the intricacies of acquiring the Golden Visa and transitioning to citizenship.
If you choose Total Law, we will assess your unique circumstances and investment goals, provide investment guidance, assist with document preparation, and help you navigate the application process.
We will ensure that your application meets all requirements and can even represent you in challenges or appeals if necessary.
To speak to one of our lawyers, call us at +44 (0)333 305 9375 or request a call back through the online contact form.
Advice Package
Comprehensive immigration advice tailored to your circumstances and goals.
Application Package
Designed to make your visa application as smooth and stress-free as possible.

Fast Track Package
Premium application service that ensures your visa application is submitted to meet your deadline.
Appeal Package
Ensure you have the greatest chance of a successful appeal. We will represent you in any case.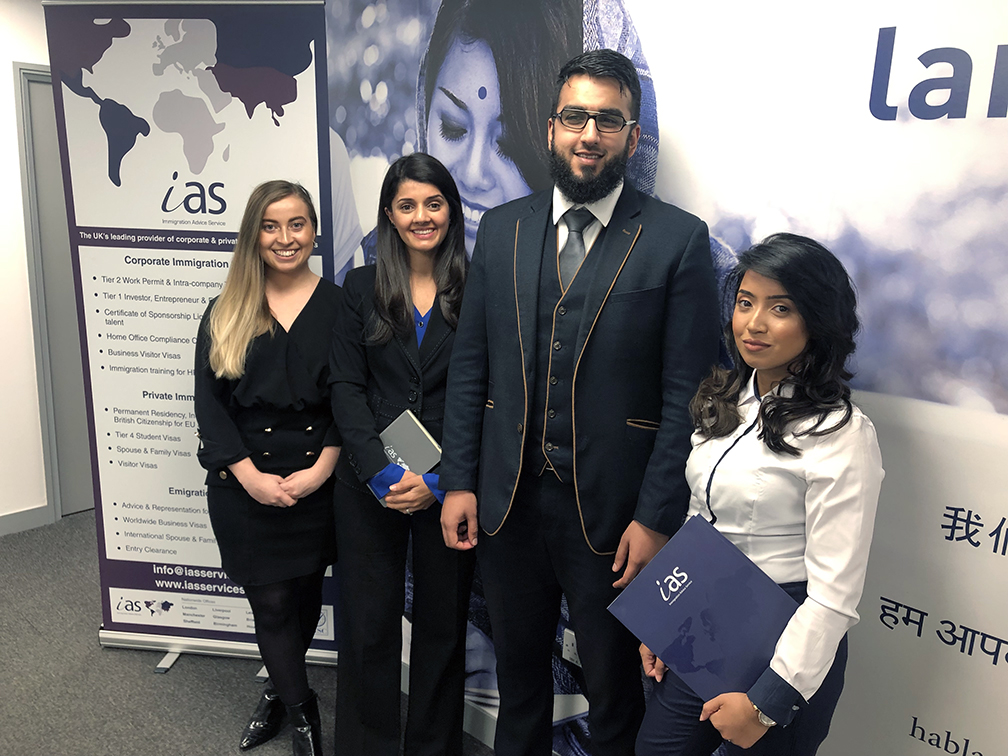 The Advice Package
During this untimed Advice Session with our professional immigration lawyers in London, you will receive our comprehensive advice, completely tailored to your needs and your situation.
Request the Advice Package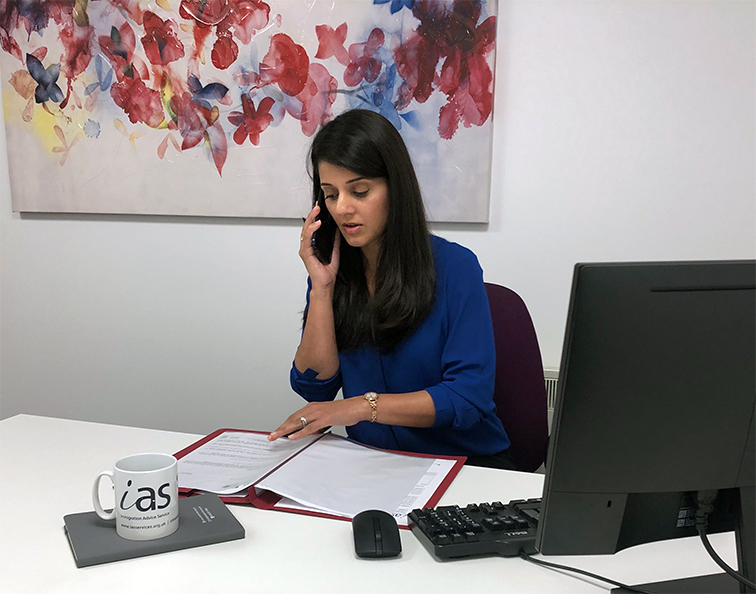 The Application Package
With our Application Package, your dedicated immigration lawyer will advise you on your application process and eligibility. Your caseworker will then complete and submit your forms to the Home Office on your behalf.
Request the Application Package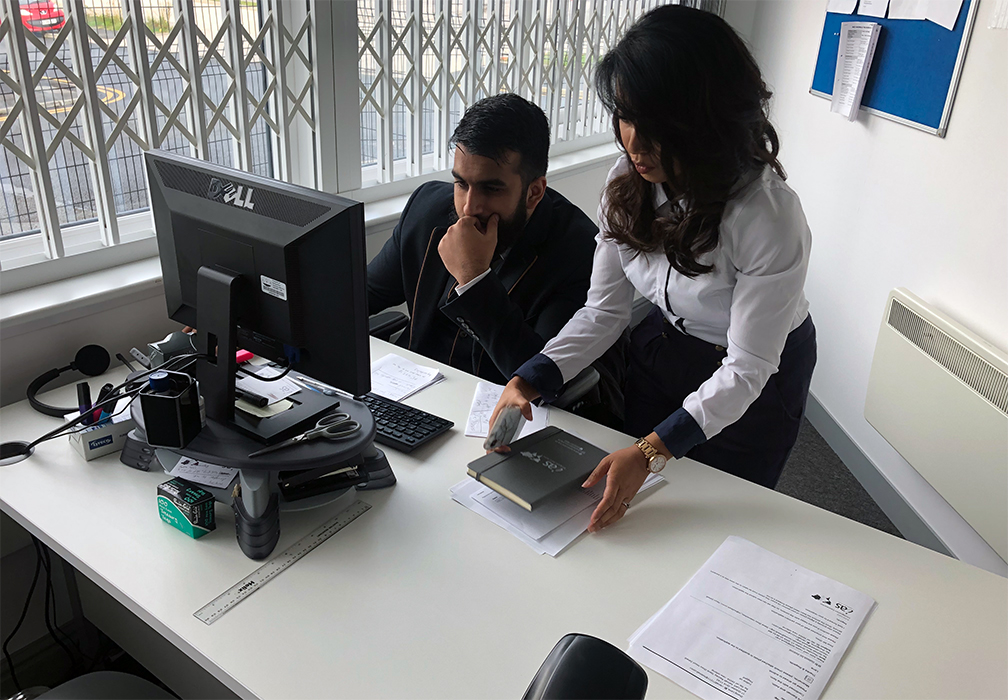 The Fast Track Package
Our Fast-Track Application Package is a premium service for those who need to submit their application in time with their deadlines. Your case will become a top priority for our lawyers and you will benefit from our highest-quality services.
Request the Fast Track Package
The Appeal Package
By choosing our Appeal Package, you can rely on our lawyers' legal knowledge and experience to ensure you have the highest chance of a successful appeal. We will also fully represent you in any hearings/tribunals.
Request the Appeal Package
Related pages for your continued reading.
Frequently Asked Questions
The processing time for a Portugal Golden Visa application can vary depending on various factors, including the volume of applications, completeness of documentation, and specific circumstances.
The processing time may generally range from six to twelve months after submitting an application.
Yes, Pakistani citizens, like citizens of many other countries, can settle in Portugal through various immigration pathways. One of the popular options for settling in Portugal is the Golden Visa program, which allows foreign investors and their families to obtain residency in Portugal by making qualifying investments in the country.
Portugal and Pakistan both allow dual citizenship, which means you can become a Portuguese citizen while retaining your Pakistani nationality. You do not need to renounce your Pakistani citizenship when acquiring Portuguese citizenship.