Portugal Seasonal Work Visa For Pakistani Citizens
The Portugal Seasonal Work Visa is a temporary permit allowing Pakistani citizens to stay in Portugal for 90 days or more as seasonal workers.
For support and guidance with Portugal Seasonal Work Visa applications, contact total Law today at +44 (0)333 305 9375 or contact us through our online contact form.
Overview of the Portugal Seasonal Work Visa for Pakistanis
The Portugal Seasonal Work Visa for Pakistani citizens offers a pathway for temporary employment, providing individuals from Pakistan with an opportunity to contribute their skills to various sectors during the Portuguese peak season.
By taking on work abroad the Seasonal Work Visa is an excellent opportunity for Pakistani Citizens to immerse themselves in the Portuguese culture as well as focusing on professional growth and development.
This temporary visa allows you to stay in Portugal as a seasonal worker for 90 days or more, with an upper limit of 9 months.
The visa does not allow the holder to take on permanent residence or non-seasonal work while living in Portugal.
"I'm very happy with the standard of training received on the OISC Level 1 course, i passed my exam. Thank you!"
"My application was approved and a huge weight has been lifted from our shoulders this year "
"We used this service for the spouse visa extension application to assure that all the information was valid and correct."
Limitations and Restrictions of the Portugal Seasonal Work Visa
While the Seasonal Work Visa opens doors to temporary employment opportunities in Portugal, it does come with certain limitations and restrictions.
For example, the Seasonal Work Visa is specifically designed for a temporary stay, and individuals from Pakistan are expected to return to their home country once the seasonal work period ends.
The duration of stay is regulated, and exceeding the specified timeframe can result in legal consequences. Certain sectors may have specific regulations and requirements that citizens from Pakistan must comply with to work legally in Portugal. Understanding and adhering to these guidelines ensures a smooth and legally compliant experience for workers under the Portugal Seasonal Work Visa.
Employment Opportunities on a Portugal Seasonal Work Visa
Portugal's dynamic job market caters to seasonal workers across various industries, providing a unique and enriching experience across a range of industries.
The work activity must align with sectors officially designated for seasonal work by the Portuguese Government. These sectors include:
Agriculture, livestock, hunting, forestry, and fishing
Hospitality, restaurants, and similar establishments
Food industry, liquor, and tobacco industries
Gross and retail commerce
Construction
Land transport
In-Demand Skills and Qualifications
Agriculture positions may require individuals to be in good physical condition with a willingness to engage in hands-on tasks which may involve heavy labour.
Event management roles often prioritise organisational skills and attention to detail. In the hospitality and tourism sectors, where interaction with international visitors is essential, multilingual abilities, including a strong command of English and Portuguese, are highly advantageous.
Career Development
While seasonal work is temporary, it can serve as a stepping stone for career advancement for Pakistani Citizens.
Establishing a strong work ethic, gaining industry-specific experience, and networking within the chosen sector can open doors to more permanent opportunities. Individuals  who demonstrate dedication and skill may find themselves well-positioned for extended contracts or even permanent roles.
Legal Considerations
It's important for Pakistani seasonal workers to be well educated in Portuguese labor laws and regulations. Understanding your rights, responsibilities, and avenues for dispute resolution is integral to a positive working experience.
Eligibility Requirements for a Seasonal Work Visa in Portugal from Pakistan
To work in seasonal employment in Portugal you must hold a valid seasonal work visa or a temporary stay visa for seasonal work. You must have a promise of contract or a contract for employment.
Documentation Required
For a short-term visa designed for seasonal work lasting 90 days or less, applicants need to compile the following documentation:
Completed application.
Valid passport or an additional travel document for the entire duration of travel.
Recent passport photograph.
Proof of a return ticket.
Valid travel insurance covering necessary medical expenses, medical emergencies, and medical repatriation.
Certification of the applicant's regular situation, especially when the nationality differs from the country where the visa is sought.
Evidence of financial means, satisfying the legal requirements specified by the relevant government authority.
Work contract or a valid job offer for seasonal work, specifying details such as location, duration, type of work, salary, and paid vacation, provided by a temporary work company or an employer established in Portuguese territory.
For regulated professions, adherence to national legal requirements for the respective profession is mandatory.
Adequate medical protection equivalent to that of national citizens, or medical insurance covering periods not included in medical protection, along with work accidents insurance provided by the employer.
Suitable accommodation, demonstrated through a rental lease or equivalent documentation. Employers may also provide accommodation, complying with existing legal requirements.
For a comprehensive understanding of additional documents that might be necessary for your Portugal Seasonal Work Visa application to avoid any potential rejection, please don't hesitate to reach out to our legal experts at Total Law by calling +44 (0)333 305 9375.
Duration of the permits
The expiry date of a Seasonal Work Visa aligns with the duration of the work contract and cannot extend beyond 9 months within a 12-month period, a Temporary Stay Visa has a limit for 90 days.
Applying for a Seasonal Work Visa in Portugal from Pakistan
Overview
Pakistani Citizens are advised to research the specific requirements and eligibility criteria for a Seasonal Work Visa in Portugal. You must ensure that the work that you plan to do in Portugal is on the list of the sectors approved by the government.
You must also ensure you have all the necessary documents alongside a completed application form before scheduling an appointment with the Portuguese embassy or consulate in Pakistan. This appointment will allow for documents to be verified and for the necessary fees to be paid.
Once your visa is approved, collect it from the embassy. Please review your visa to ensure that the details match your intended travel and work plans to avoid any issues down the road.
Fees and Processing Times of the Seasonal Worker Visa
The fees for the Portugal Seasonal Visa are as follows however, they may vary depending on the nature of the work.
Temporary stay: €75
Residency: €90
Please note the fees above do not include the service fee of €38. This fee is a separate payment that needs to be made in cash at the Visa Application Centre.
The processing time for a Seasonal Work Visa can vary. Typically, it takes several weeks and you should not make travel arrangements until you have been granted the visa.
Employee Rights for Pakistani Seasonal Workers in Portugal
Seasonal workers in Portugal are covered by national labor laws and regulations. These laws outline the rights and obligations of both employers and employees, providing a framework for fair employment practices.
Seasonal workers are entitled to equal treatment, meaning they should not face discrimination based on nationality, gender or age. There are regulations including working hours, rest periods, and breaks to prevent exploitation and ensure the well-being of workers.
Employers are obligated to provide a safe working environment, including proper training and protective equipment. Please note, seasonal workers have the right to refuse work in unsafe conditions.
Seasonal workers are entitled to a written employment contract specifying key details such as the nature of the work, duration, salary, and other relevant terms. Employers may be required to provide or facilitate suitable accommodation and transportation for seasonal workers, depending on the contract.
Pakistani seasonal workers have the right to join trade unions, and many labor rights are negotiated through collective bargaining agreements.
Autoridade para as Condições do Trabalho (The Authority for Working Conditions in Portugal), known as ACT, is a government agency responsible for overseeing labour issues.
Seasonal workers can seek assistance and information from ACT regarding their rights and file complaints if necessary. Individuals may access legal aid services to understand their rights and receive assistance in case of disputes with employers.
Seasonal workers are generally entitled to social security coverage, including healthcare and other benefits. Employers are responsible for contributing to this.
In the unfortunate circumstances of case of disputes, mediation and arbitration services are available to help resolve conflicts between seasonal workers and employers without resorting to lengthy legal proceedings.
For further help and advice on rights and protection for Pakistani seasonal workers in Portugal reach out to one of our Total Law legal advisers today. Whether through our convenient online chat or a direct call to +44 (0)333 305 9375, we are here to provide the dedicated support you need.
Extending Your Stay in Portugal on a Seasonal Work Visa
Extending a seasonal work visa in Portugal is a viable option for those wishing to stay longer in the country. Here's a concise guide:
You must prove eligibility for an extension based on your visa type and initial contract terms. Extensions are typically granted for continued seasonal employment but they are subject to limits based on the total duration of your stay as a seasonal worker.
When extending your stay you will need to submit documentation including an updated work contract and proof of continued seasonal employment.
It is important to start the extension process before your current visa expires to avoid any gaps in legality. It is important to stay informed about specific deadlines and processing times, which may vary.
How Can Total Law Help?
Total Law's team of legal experts has been dedicated to assisting visa applications for Pakistani nationals and citizens of other South-Asian countries for an extended period. With our wealth of experience, we streamline the process to ensure swift acquisition of Portugal Visas for our clients.
We handle every aspect on your behalf. From compiling the necessary documents for each visa category to their meticulous submission, and from thorough document verification to preparing you for your visa office interview, we leave no detail unchecked.
Our representatives are at your service around the clock. Whether through our convenient online chat or a direct call to +44 (0)333 305 9375, we are here to provide the support you need.
Advice Package
Comprehensive immigration advice tailored to your circumstances and goals.
Application Package
Designed to make your visa application as smooth and stress-free as possible.

Fast Track Package
Premium application service that ensures your visa application is submitted to meet your deadline.
Appeal Package
Ensure you have the greatest chance of a successful appeal. We will represent you in any case.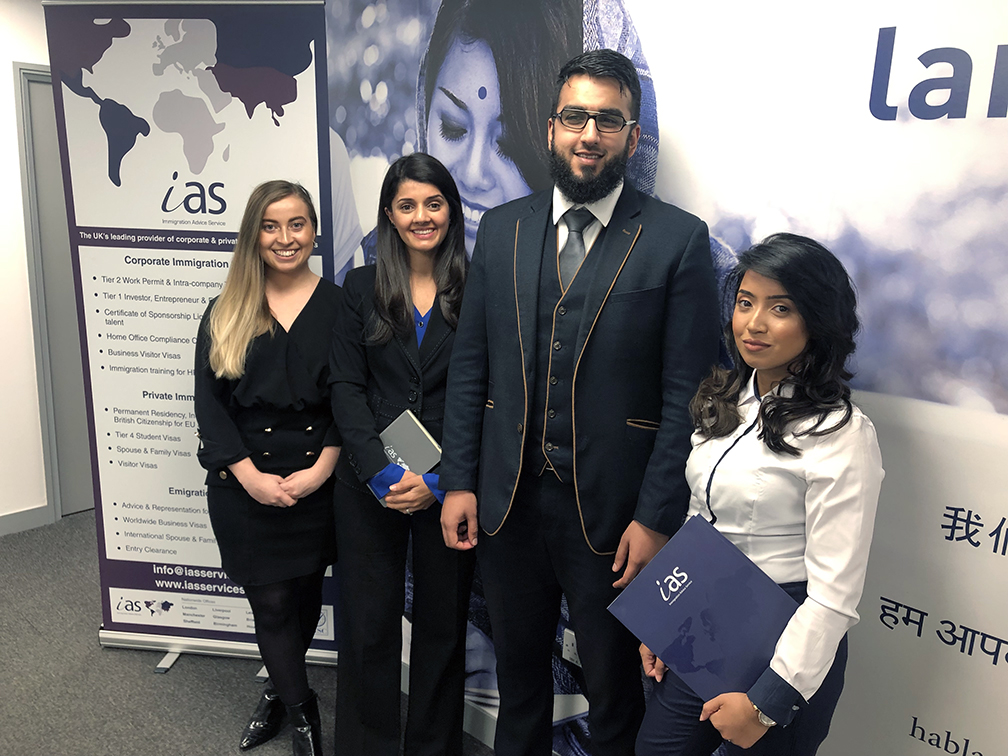 The Advice Package
During this untimed Advice Session with our professional immigration lawyers in London, you will receive our comprehensive advice, completely tailored to your needs and your situation.
Request the Advice Package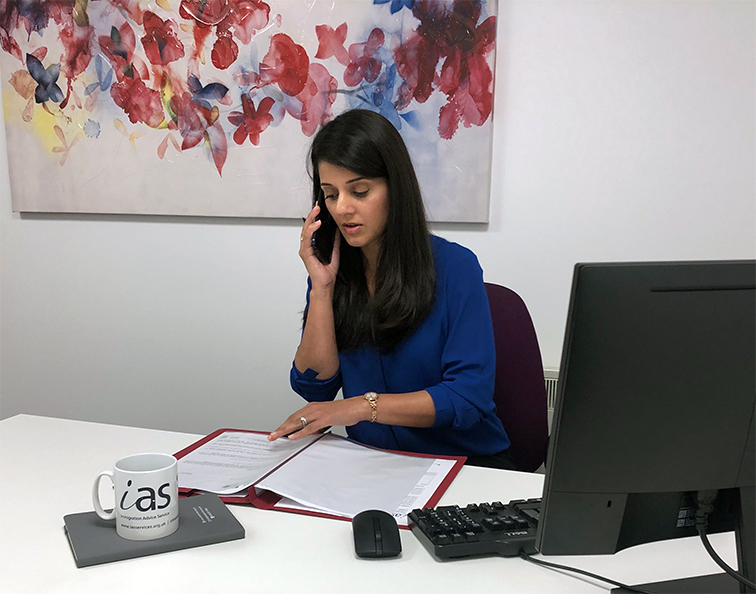 The Application Package
With our Application Package, your dedicated immigration lawyer will advise you on your application process and eligibility. Your caseworker will then complete and submit your forms to the Home Office on your behalf.
Request the Application Package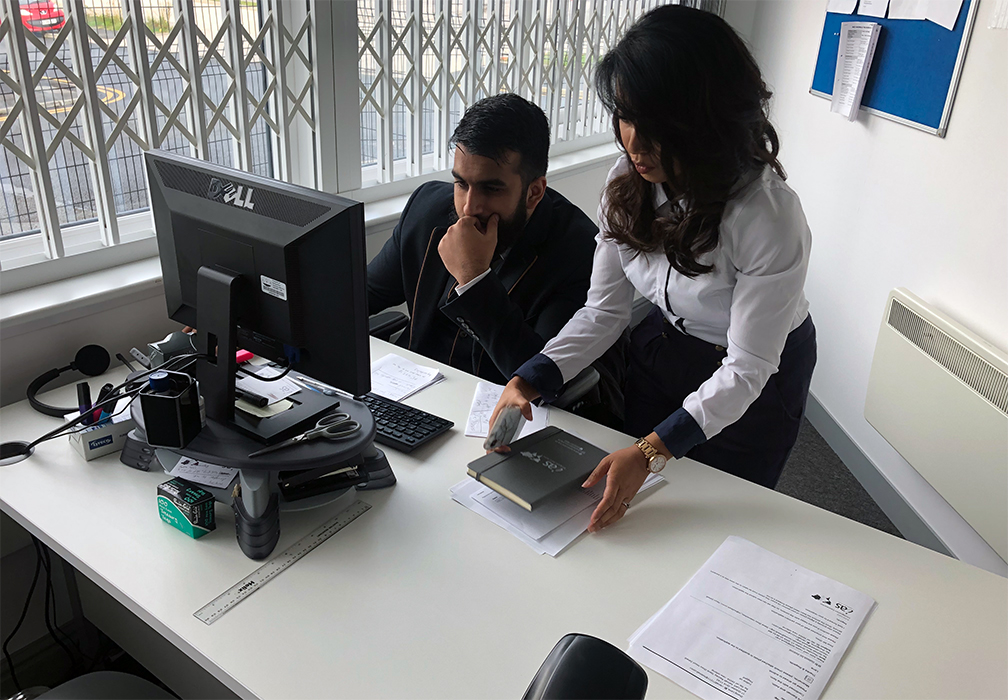 The Fast Track Package
Our Fast-Track Application Package is a premium service for those who need to submit their application in time with their deadlines. Your case will become a top priority for our lawyers and you will benefit from our highest-quality services.
Request the Fast Track Package
The Appeal Package
By choosing our Appeal Package, you can rely on our lawyers' legal knowledge and experience to ensure you have the highest chance of a successful appeal. We will also fully represent you in any hearings/tribunals.
Request the Appeal Package
Related pages for your continued reading.
Yes, applicants from Pakistan must be 18 years of age when applying for the visa.
No, you must provide a police clearance certificate from both Pakistan and Portugal proving that you have no history of a criminal past and do not pose a threat or security risk while in Portugal.
Yes, you have an opportunity to appeal if your visa is rejected, please note the appeal process may differ depending on the governing body handling the process. Rejections can be due to inaccurate information or incorrect supporting documents.