Portugal D1 Visa from Pakistan
D1 Visa is a route for workers who already have a job offer of employment in Portugal. There are two types of D1 Visas – one aimed at an individual who has professional qualifications. The other is referred to as a Subordinate Worker Visa and is suitable for those employed in more vocational roles or those who have no managerial responsibilities.
For more information about D1 Visa from Pakistan and assistance on applying, call Total Law at +44 (0)333 305 9375 or contact one of our immigration advisers online.
Portugal D1 Visa from Pakistan Overview
The D1 Visa is an option for individuals who have received an employment contract or a promise of a work contract with a company in Portugal that lasts longer than 12 months.
Criteria for the D1 Visa Professional Worker route requires applicants to have professional qualifications and be able to demonstrate adequate documentation to support their application.
In addition, the company advertising the job position must demonstrate that the role was advertised to European Union (EU) residents and that the company did not find a suitable candidate from this region or within Portugal.
When applying for the D1 Visa, the applicant must demonstrate they were interviewed for the role and have the appropriate skills and experience for the position.
"I'm very happy with the standard of training received on the OISC Level 1 course, i passed my exam. Thank you!"
"My application was approved and a huge weight has been lifted from our shoulders this year "
"We used this service for the spouse visa extension application to assure that all the information was valid and correct."
Benefits of the Portugal D1 Visa for Pakistani Citizens
The D1 Visa is a long-term residence visa and is a good route for Pakistani citizens looking to move to Europe for work purposes.
Having a Portuguese Residence Permit allows the D1 Visa holders the right to live, work, and study in Portugal and allow free travel within Europe's Schengen Area, comprising 27 European countries.
D1 Visa holders can also bring family members to Portugal after obtaining a residence permit. The applicant and their eligible family members can then apply for Portuguese citizenship after residing in Portugal for 5 years.
Portugal is particularly attractive for Pakistanis due to its competitive salaries yet generally low cost of living.
Eligibility Requirements of the D1 Visa for Pakistani Citizens
To apply for the Portugal D1 Visa from Pakistan, you must fulfil the required criteria and prove your eligibility with supporting evidence.
Your D1 Visa application will only be approved if you fulfil the following:
Have received an employment contract with a Portuguese company or offer of employment in Portugal.
The offer of employment or a signed job offer must be for at least 12 months.
The invitation or employment contract must be agreed with the Portuguese Institute of Employment and Vocational Training (IEFP).
The employment contract you have been offered must have a sufficient salary level and be above or equal to the Portuguese national wage depending on whether applying via the professional or subordinate route.
Can I Get a Portugal D1 Visa as a Tourist?
Tourists can apply for a D1 Visa if they fulfil the requirements and can demonstrate their eligibility with supporting documents.
If applying as a tourist they must have a residence address in Portugal and the job offer must be for at least 12 months, with a salary equal to the national minimum wage.
Tourists will also need to show they have contributed to the country's social security system and are able to pay tax in Portugal.
Documents Required for the D1 Visa Application to Portugal
If you fulfil the eligibility requirements for the D1 Visa, you must provide documents to support your visa application and demonstrate to the Immigration and Border Services (SEF) that you are an eligible applicant.
Along with your complete D1 Visa application, you must submit the following supporting documents:
Contract of employment, work promise or demonstration of interest signed by you and your employer in Portugal. As well as a letter from them explaining the reasons for hiring you.
Copy of CV and documents showing your qualifications and suitability for the job
Document signed by you, declaring the estimated period of stay, accommodation details and reason for visa application
Travel health insurance – must be valid for the entire duration of stay in Portugal, and must be submitted as the original and 1 copy
Criminal record certificate – obtained at your local police station in Pakistan
Permission for consultation of the Portuguese criminal registry
Proof of funds – demonstrated by submitting banking statements from the last 3 months. In addition, you must submit evidence of means of subsistence for your time in the country
Passport which is valid for at least 3 months after your estimated return date to Pakistan.
Two recent passport photographs following the Portuguese passport guidelines
Please note that if you are married or have children, you must submit a marriage certificate and birth certificates of your children in addition to the above documentation.
What is the Travel Health Insurance Requirement for Obtaining a D1 Visa?
One of the requirements for being eligible for the D1 Visa is the travel health insurance requirement. When you travel to Portugal, you must submit proof of travel health insurance, which covers any costs of medical emergencies in case you need them.
The travel insurance must cover any repatriation costs in case of your death and the policy must be valid for the entire duration of planned stay in Portugal.
In terms of cost of medical insurance, this will depend on your personal circumstances, with factors such as your age, professional activity, country of origin and the duration of your trip impacting on the total premium.
If you need help finding the right medical cover for your travel to Portugal or advice on how to meet the D1 Visa requirements, contact Total Law to receive support with your application. Call one of our Total Law advisers at +44 (0)333 305 9375 or contact us online to learn more.
How to Apply for a D1 Visa Portugal as a Pakistani Citizen?
Once you receive your employment contract or the offer of work in Portugal and determine your eligibility for the D1 Visa, you can begin your visa application process.
Before you start, you must gather all the required supporting documents for your visa application.
You can then contact the nearest Portuguese Embassy or Consulate in Pakistan to start your D1 Visa application. You can find the Portuguese Embassy in Islamabad and the Portuguese Consulates in Karachi and Lahore.
In addition to the Portuguese Embassy and Consulates, there are Visa Application Centres (VAC)  run by the VFS and authorised by the Portuguese Embassy. The centres are located in Islamabad, Karachi, and Lahore.
The Embassy, Consulate, or VFS will give you access to the E-Visa Portal to apply for the D1 Visa. You will then complete the visa application, submit the required documents and pay the visa fee.
Processing Times and Fees for D1 Visa to Portugal
After you submit your visa application and all of the supporting documents, the Portuguese Embassy in Islamabad will require a minimum of 90 days to process your visa application.
If SEF requires additional information or documents or a more detailed investigation of your application is necessary, the processing time might be extended by 60 to 90 days.
The overall cost of the Portugal D1 Visa Application from Pakistan includes:
SEF visa processing fee – €38
Long Stay > 1 Year (Residence Visa) for Work – €90
The Portugal D1 Professional Worker Visa Interview
When you apply for a Portugal D1 Visa, you may be required to attend a face-to-face visa interview at the Portuguese Embassy or Consulate in Pakistan. The interview aims to ensure that you have submitted the required documents and to confirm and provide the information that determines your visa eligibility.
When you arrive at the interview, the interviewing officer will ask you about your details, background and the trip to Portugal.
Some of the most common interview questions for the D1 Visa to Portugal include:
Why are you travelling to Portugal?
Have you ever travelled to Portugal before?
What is your professional and educational background?
Do you know anyone in Portugal?
Where will you stay while in Portugal?
Are you married?
How long do you intend to stay in Portugal?
The interviewing officer will ask you questions that are related to your case. You must prepare yourself before an interview to ensure that your answers correspond to the information you have provided in your application.
Please note that you must be honest and answer to the best of your knowledge when asked questions during an interview. This is because inconsistencies between the information you provided in your visa application and your replies in the interview can delay visa processing or even a refusal of your application.
What Happens if My Portugal D1 Visa is refused?
Most D1 Visa applications to Portugal are successful; however, sometimes visa applications are refused, and the reasons for this include:
Lack of or inadequate supporting documents
Not meeting the eligibility requirement, such as proof of funds or medical insurance
Existing criminal record
Inconsistencies between the answers in the visa application form that you have completed and the visa interview you attended
If your D1 Visa application requires additional documents or information, the Portuguese Embassy will inform you about this and provide a deadline to add any needed documents or information.
In case of visa denial due to ineligibility, you can appeal the decision or re-apply for the visa, ensuring that you address the reasons for denial. However, you must pay the visa fees and attend the visa interview again.
Visa refusal can be discouraging and stressful. If your visa has been refused and you wish to appeal the decision or re-apply, contact Total Law for legal advice and guidance through the process.
Our immigration advisers can answer any questions related to your visa application, provide you with support, and determine the best next step for your case.
D1 Visa Application is Approved: What Next?
Once your D1 visa is approved, you can collect your passport from the VAC or have your passport delivered to you by post for an additional fee.
If you collect your passport in person, you must bring the receipt that the VAC issued you, along with your identification document. In some circumstances, you might be permitted to send a representative to collect your passport if they present a letter of authorisation signed by you. They will need to provide ID and the necessary receipt.
Once you collect your passport and have your D1 Worker Visa, you can make arrangements to travel to Portugal.
When you arrive in Portugal you must register your stay with the nearest SEF, immigration officers will then explain to you how to register for the Residence Permit, how long it will be valid for and how you can renew it.
Validity and Renewal of a Residence Permit while on the D1 Subordinate Worker Visa in Portugal
You can stay in Portugal as long as your visa is valid. If your work contract is for 1 year, your D1 Visa will be valid for the duration of your contract. A Residence Permit will enable you to stay in the country for 2 years.
If you provide evidence that you are continuing your role at a company located in Portugal, you will be able to renew your Residence Permit every 2 years. and up to 5 years.
In order to extend your Residence Permit, you must renew it at least 30 days before the expiration date. If you fail to renew your Residence Permit before the indicated expiration date, your visa will be cancelled, resulting in you being required to leave the country and return to Pakistan.
Portuguese Citizenship as a D1 Visa Holder
After residing in Portugal for 5 years, you are eligible for Permanent Residency. Then, after maintaining a Permanent Residency for 1 year, you can apply for Portuguese citizenship. This is known as citizenship through naturalisation.
You must remember that in order to become a Portuguese citizen, you must fulfil additional eligibility requirements, such as having a good knowledge of the Portuguese language, demonstrating it with adequate documents, and having a clear criminal background.
Portuguese citizenship by naturalisation costs €250, and the fee includes the processing of the application as well as the issuance of your citizenship certificate and a residence card.
How Can Total Law Help?
Working in Portugal is one of the common routes of immigration for many Pakistani citizens. However, the Work Visa application process can be complicated and stressful even if you have applied for a visa before.
If you need help with applying for your D1 Visa, you are still determining what documents you should submit or how to obtain them, or your visa has been refused, contact Total Law for personal advice and support with your application.
Call Total Law advisers at +44 (0)333 305 9375 or contact us online.
Advice Package
Comprehensive immigration advice tailored to your circumstances and goals.
Application Package
Designed to make your visa application as smooth and stress-free as possible.

Fast Track Package
Premium application service that ensures your visa application is submitted to meet your deadline.
Appeal Package
Ensure you have the greatest chance of a successful appeal. We will represent you in any case.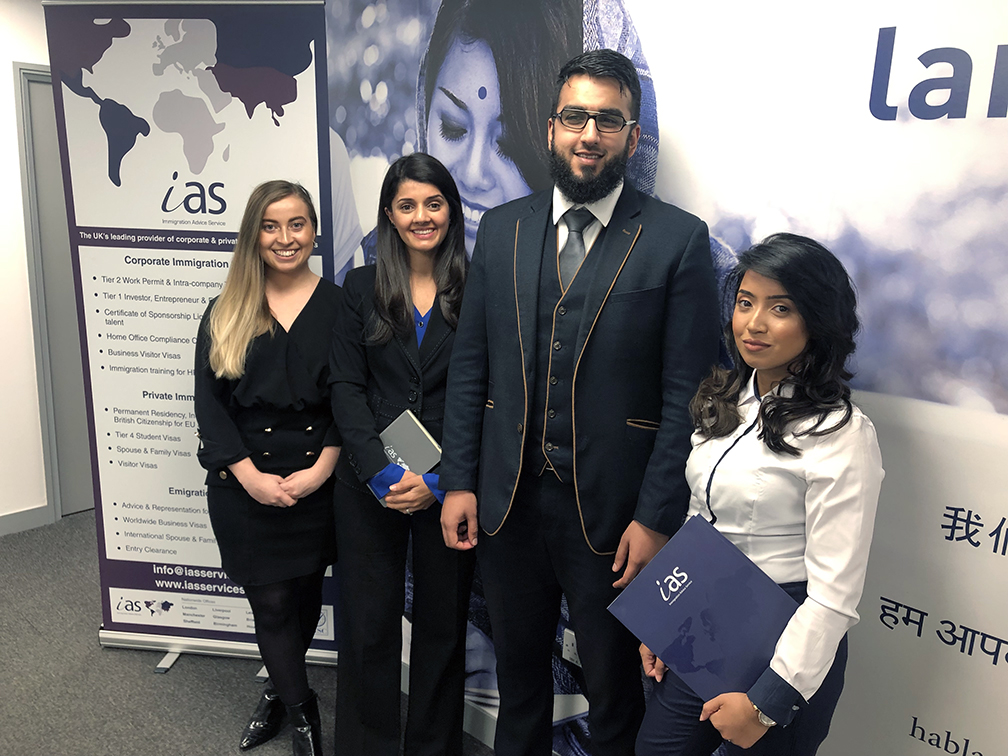 The Advice Package
During this untimed Advice Session with our professional immigration lawyers in London, you will receive our comprehensive advice, completely tailored to your needs and your situation.
Request the Advice Package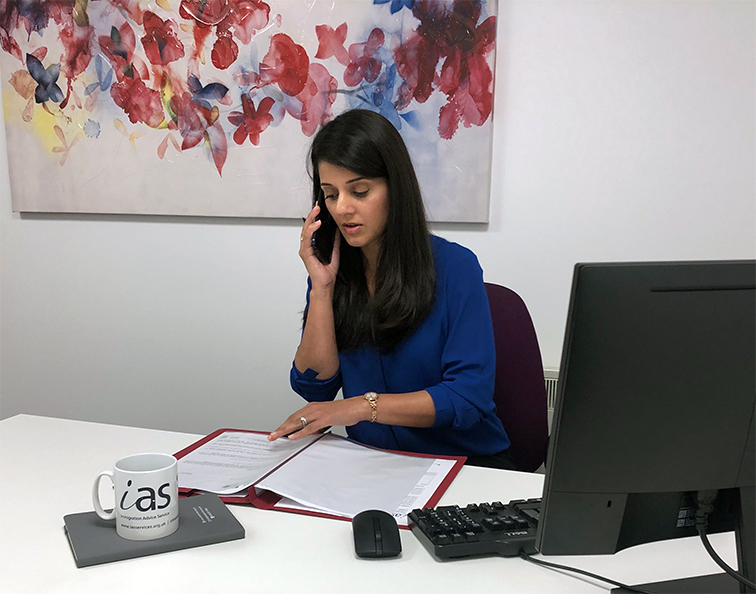 The Application Package
With our Application Package, your dedicated immigration lawyer will advise you on your application process and eligibility. Your caseworker will then complete and submit your forms to the Home Office on your behalf.
Request the Application Package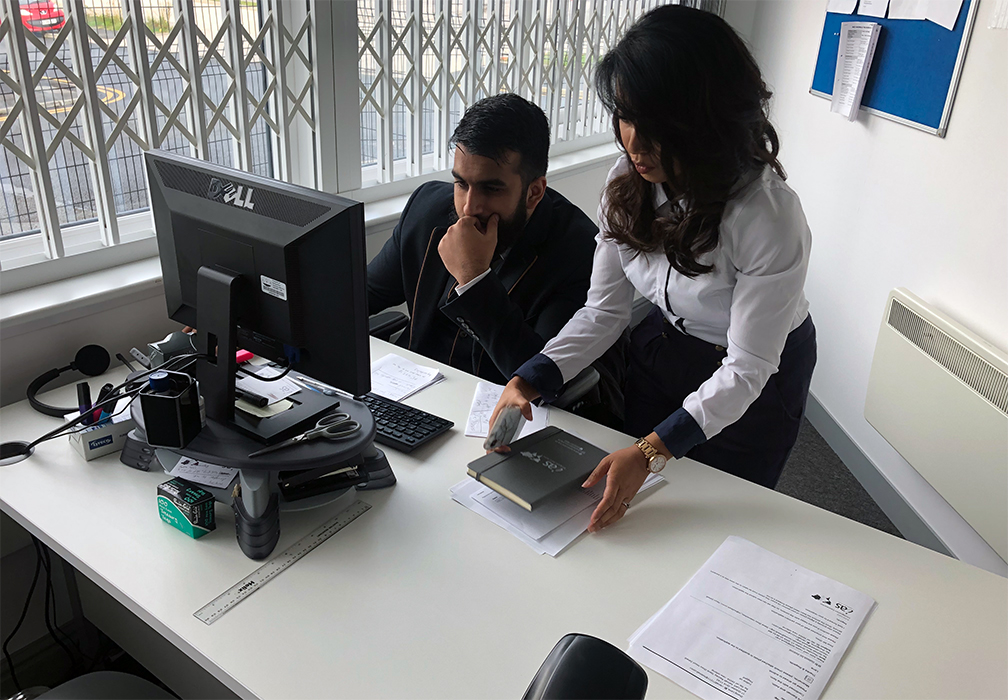 The Fast Track Package
Our Fast-Track Application Package is a premium service for those who need to submit their application in time with their deadlines. Your case will become a top priority for our lawyers and you will benefit from our highest-quality services.
Request the Fast Track Package
The Appeal Package
By choosing our Appeal Package, you can rely on our lawyers' legal knowledge and experience to ensure you have the highest chance of a successful appeal. We will also fully represent you in any hearings/tribunals.
Request the Appeal Package
Related pages for your continued reading.
No. The government of Pakistan has dual nationality arrangements with 21 countries. However, Portugal has yet to be one of them.
Yes. You can bring your family members to Portugal from Pakistan through the Portugal Family Visa, known as Family Reunification.
You must hold a Portuguese Residence Permit or a Portuguese Citizen to sponsor your family for a Portugal Family Visa. Additionally, your family members must meet the eligibility criteria and demonstrate evidence that they are genuinely related.
The D Visa category is also known as Portuguese Residency Visas. Depending on the type, each D Visa enables you to apply for a different duration of stay in Portugal.