Portugal Family Visa
Portugal Family Reunion Visa is for family members of Portugal residents. If you are a Pakistani citizen with a family member already living in Portugal with a relevant visa, you may be eligible for a Portugal Family Visa.
For more information on eligibility criteria for a Family Visa from Pakistan to Portugal, call Total Law at +44 (0)333 305 9375 or contact us online.
Portugal Family Visa from Pakistan: An Overview
A Family Visa or Family Reunification Visa enables applicants to come to Portugal and join the Residence Permit holder.
If you are a Pakistani national looking to join your immediate family with a Residence Permit in Portugal or Portuguese citizenship, the Family Visa might be an excellent immigration route for you.
Portugal Family Visas are processed relatively quickly so family members of an eligible Portuguese resident or citizen can come to Portugal within months of applying for their visa.
If applicants are eligible and choose to stay in Portugal beyond their visa's validity, they can apply for an independent Residence Permit if they don't obtain it automatically.
For example, if you're a spouse or a registered civil partner of the Portuguese Residence Permit or citizenship holder and have been married or in a civil partnership for at least 5 years, you will automatically become an independent Residence Permit holder.
"I'm very happy with the standard of training received on the OISC Level 1 course, i passed my exam. Thank you!"
"My application was approved and a huge weight has been lifted from our shoulders this year "
"We used this service for the spouse visa extension application to assure that all the information was valid and correct."
Eligibility Requirements for a Family Reunification Visa in Portugal
Overview
There are several eligibility criteria that Pakistani applicants must fulfil to apply for the Family Reunification Visa in Portugal.
The main eligibility requirement you must prove is having a family member with a valid Residence Permit or citizenship in Portugal. To apply for the Family Visa, you must be an eligible immediate relative of the Portuguese resident. The eligible family member includes:
Spouses and registered civil partners
Children under the age of 18 years old (this includes adopted children or any minor dependants) to one of the spouses
First-degree family members of either the Portuguese resident or their spouse, such as elderly parents
Brothers and sisters under the age of 18 if they are under the guardianship of the Portuguese resident
Please note that some Portuguese Visa holders, such as Student Visa, Unpaid Internship Visa, and Volunteer Visa holders, can only sponsor their spouse or partner and minor children or dependent children to join them in Portugal.
In addition, applicants must note that minor or incapable dependent children must be authorised by the other parent or by an authorised body that decreed the child's custody by the applicant parent.
Special Provisions to Family Visas for Refugees or Asylum Seekers in Portugal
If you are a refugee or asylum seeker with international protection and reside in Portugal, you can bring the following family members to join you:
Spouse or partner over the age of 18
Children aged under 18
Dependent adult children who lack legal capacity
Parents if the refugee residing in Portugal is a minor child under the age of 18
Required Documents for a Family Reunification Visa in Portugal from Pakistan
In addition to meeting all the required eligibility criteria for the Family Reunification Visa, applicants must provide supporting documentation to demonstrate their eligibility.
A passport which is valid for at least 6 months
Proof that the family member in Portugal is eligible to sponsor the Family Visa applicant – for example, a valid Residence Permit or EU Blue Card
Documents demonstrating your genuine relationship to the sponsor – for example, a marriage or civil partnership, birth, adoption, or guardianship certificate.
Proof of accommodation
Evidence that the applicant's family members have been living at their current place of residence in Pakistan
Proof of funds to show that you will have enough money to support yourself during your stay in Portugal – each applicant must have at least €40 for each day spent in Portugal. This can be proved with bank statements from the last 6 months.
Criminal background check – a certificate that applicants can obtain from their local police station in Pakistan
Applicants over the age of 18 who are not spouses of the sponsoring Portuguese resident must demonstrate evidence of incapacity or economic dependency
Applicants over 18 and applying to join their parent(s) in Portugal to study must prove that they have enrolled at an educational institution in Portugal.
Please note that refugees and asylum seekers are not required to demonstrate sufficient income or adequate accommodation when applying for a Family Visa in Portugal.
How to Apply for a Family Reunification Visa in Portugal: The Step-by-Step Process
To apply for a Family Reunification Visa, the Portuguese Residence Permit holder must first submit a Family Reunification visa sponsorship application to the Foreigners and Borders Service (SEF) on behalf of the family member in Pakistan.
Portugal's Ministry of Foreign Affairs usually makes the decision on sponsorship applications within 60 days.
Once the sponsorship application is approved, the family member(s) from Pakistan can apply for a Family Visa at their nearest Portuguese Embassy or Consulate. In Pakistan, the Portuguese Embassy is located in Islamabad, while the Consulates are in Islamabad, Lahore and Karachi.
The visa application form can be completed and submitted online through the E-Visa Portal at the Visa Facilitation Services (VFS) website. Applicants must ensure that they gather all required supporting documents for their visa application and pay the visa fee when applying.
After you submit the Family Visa application, you must schedule and attend an interview at the Portuguese Embassy or Consulate nearest to you.
If you are unsure about how to apply for a Portugal Family Visa from Pakistan, contact Total Law for immediate advice. Our immigration lawyers can guide you through each step of the application process and answer any questions you may have regarding your visa application. Call +44 (0)333 305 9375 or contact us online today.
Portugal Family Reunification Visa Interview in Pakistan
The visa interview aims to ensure you have submitted all the required information and to answer questions related to your travel to Portugal.
When you attend the interview, the interviewing officer will ask questions regarding your background and relationship with the sponsoring Residence Permit holder in Portugal. This is to establish that you're an eligible applicant and that your relationship with the family member in Portugal is genuine.
You need to remember all the questions honestly and prepare your answers before the interview to avoid any inconsistencies in your replies and the replies you provided in the visa application. You must also remember to bring all the supporting documents for your visa, as this ensures a faster decision on your application.
The interviewing officer will consider your interview replies and all the supporting documents you brought to determine whether you're an eligible applicant and your Family Visa application should be approved.
What Happens if My Family Visa Application Is Refused?
The vast majority of Family Reunification Visa applications to Portugal are successful; however, your application must fulfil the requirements to be accepted.
The most common reasons for visa denial are:
Inadequate documents to support applications
Lack of financial resources
Failure to show a genuine relationship between the Pakistani applicant and the sponsor in Portugal
Existing criminal records
Inconsistencies between the visa application form and the replies provided during the visa interview
If your Family Visa application requires additional information or documents, the Portuguese Embassy will contact you and give you a deadline to provide the necessary documents. This may delay the visa application process.
However, if your visa application is denied, you can appeal the decision or re-apply for the Family Visa, ensuring you address the stated reasons for denial.
Please note that if your visa is refused, it is advised that you contact immigration lawyers to determine what's the best step to take next. Our Total Law advisers are reliable and experienced in helping visa applicants when their applications are refused.
Call +44 (0)333 305 9375 or contact us online to receive immediate advice on your case.
The Portugal Family Visa Application Processing Times and Fees
The Portugal Family Visa application will take 60 days to process. SEF will inform you once the decision is made by sending a written decision to your address. The Ministry of Foreign Affairs will automatically be notified about the decision.
If your case requires further investigation, the application processing time might take an extra 60 days.
The standard cost of the Portugal Family Visa is €90.
Validity and Renewal of the Family Visa in Portugal
When you arrive in Portugal, you must register your stay with SEF within 3 working days. The Portugal Family Reunification Visa will then be valid for the same duration as the validity of the Portuguese sponsor's temporary resident permit. You will receive a renewable Residence Permit for 2 years. This period can be extended beyond the initial expiration date by applying for a Residence Permit renewal in Portugal.
Portuguese Citizenship by Family Reunification
You are eligible for permanent residency if you have lived in Portugal for five years. You can then apply for Portuguese citizenship after maintaining a permanent residence for one year.
To apply for Portuguese citizenship, you must meet various eligibility criteria, such as proficiency in the Portuguese language.
Children with a Family Reunion Visa may receive an individual Residence Permit after two years of living in Portugal for 2 years. After two years, they can apply for a permanent Residence Permit and become entitled to the same social benefits as Portuguese citizens, including education, employment, healthcare, social security, and tax benefits.
Visiting Family in Portugal on a Schengen Visa
If you wish to travel to Portugal to visit your family for a short period of 90 days, you must apply for a Schengen Visa. The fee for a Schengen Visa is €80. For children aged between 6-12, it costs €40. Children younger than 6 years of age obtain the Schengen Visa free of charge.
With Schengen Visas, the decision on visa application takes about 15 days. It can take 45 days to process the application in cases that need further investigation.
How Can Total Law Help?
looking to settle in Portugal. However, the Family Visa application process is sometimes stressful and can take much longer than expected if you are unsure how to apply.
Total Law is a team of immigration experts offering help and support to visa applicants by determining which supporting documents they should provide, how to obtain those documents, how to prepare for a visa interview, what to do in case of visa refusal, and more.
For more information about our services, call +1 844 290 6312 or contact one of our advisers online.
Advice Package
Comprehensive immigration advice tailored to your circumstances and goals.
Application Package
Designed to make your visa application as smooth and stress-free as possible.

Fast Track Package
Premium application service that ensures your visa application is submitted to meet your deadline.
Appeal Package
Ensure you have the greatest chance of a successful appeal. We will represent you in any case.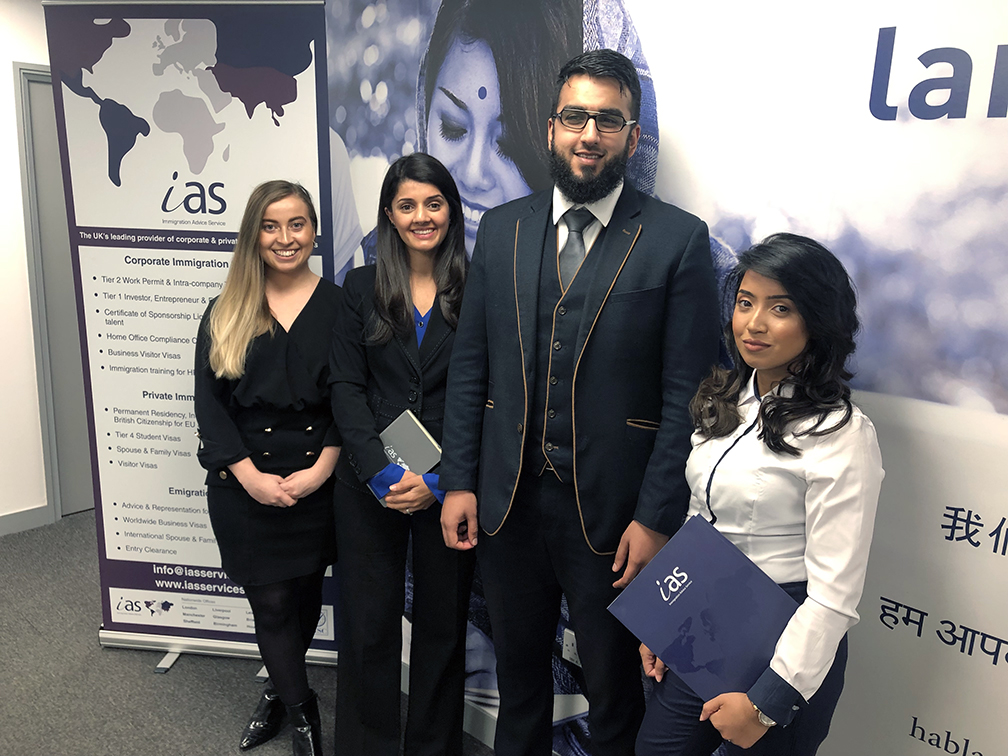 The Advice Package
During this untimed Advice Session with our professional immigration lawyers in London, you will receive our comprehensive advice, completely tailored to your needs and your situation.
Request the Advice Package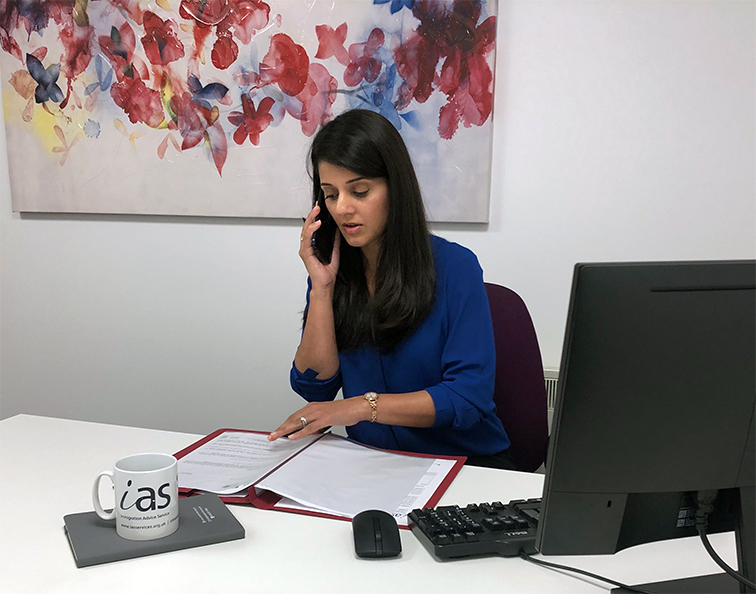 The Application Package
With our Application Package, your dedicated immigration lawyer will advise you on your application process and eligibility. Your caseworker will then complete and submit your forms to the Home Office on your behalf.
Request the Application Package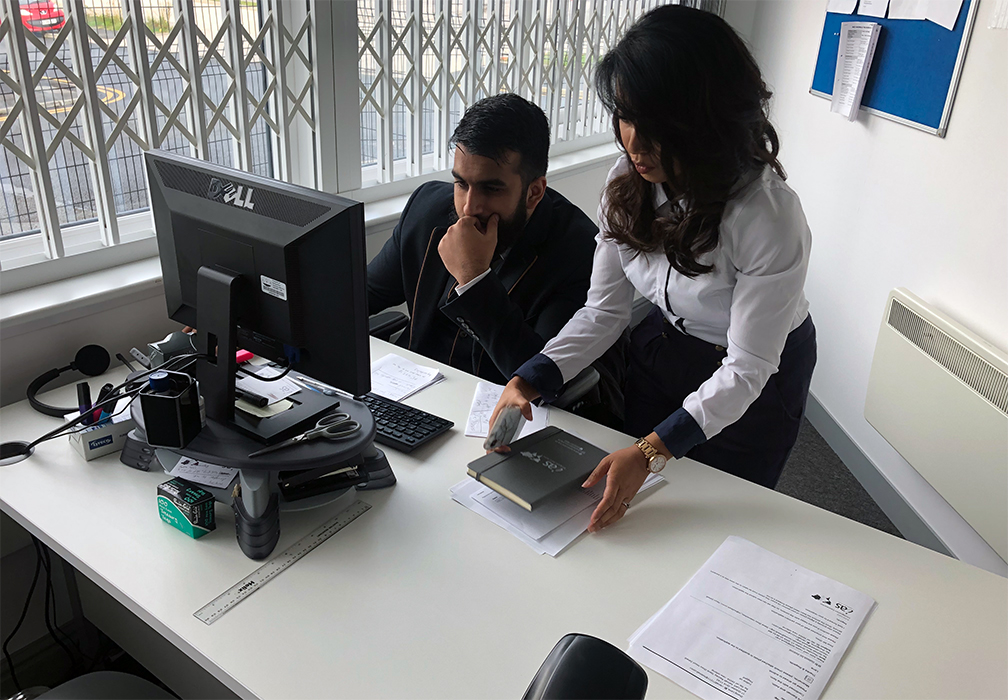 The Fast Track Package
Our Fast-Track Application Package is a premium service for those who need to submit their application in time with their deadlines. Your case will become a top priority for our lawyers and you will benefit from our highest-quality services.
Request the Fast Track Package
The Appeal Package
By choosing our Appeal Package, you can rely on our lawyers' legal knowledge and experience to ensure you have the highest chance of a successful appeal. We will also fully represent you in any hearings/tribunals.
Request the Appeal Package
Related pages for your continued reading.
Yes. Family Visa holders are permitted to work and study just like Portuguese citizens. However, before starting work, you should let SEF know you intend to find employment.
If the person who sponsored you dies or you get divorced, you must notify SEF straight away. You might not have to leave Portugal if the marriage lasted for at least 3 years and you spent 1 of those 3 years in Portugal. Additionally, you can stay in Portugal if you have custody of any minor children you have together.
SEF will decide what you should do if the family link is broken based on your circumstances. They might offer you a different visa to apply for if you are eligible and wish to stay in Portugal longer.
You can sponsor your family for a Portugal visa if you reside in Portugal and hold a permanent resident permit or Portuguese citizenship. You must ensure you have enough funds to support your family during their stay in Portugal and that your family members can prove that they fulfil all of the eligibility requirements before you submit the sponsorship application.