Portugal Visit Visa From Pakistan
Portugal is a beautiful country, rich with historical culture, picturesque landscapes and vibrant communities. One of the 27 member states of the European Union, Portugal is also a fantastic base from which to start travels around the continent and is part of the Schengen zone – allowing easy, passport-free travel between almost 30 states. Pakistani citizens looking to visit Portugal will need to obtain a Schengen Visa to do so; and this article covers off what that covers and how to apply for one.
Total Law are immigration specialists and have a team of dedicated lawyers in-house able to advise, guide and support through applications and appeals on visas for Pakistani nationals. If you're looking to visit Portugal for any reason, our team can help you through the process of applying for a visit visa. Contact us now on +44 (0)333 305 9375 for a free, no-obligation chat and to learn how best to ensure success with your application.
Do Pakistani Citizens need a visa to travel to Portugal?
Pakistan is a non-EEA country and so there are two types of visa available for those wishing to visit Portugal for tourism or travel purposes. Each is defined by the intended duration of stay in the country. These are:
Schengen visa (short-stay of up to 90 days in Portugal and any other Schengen Area state)
National Long-Term visa (stay of 90 days or longer in Portugal; split by two further visa types of stays up to a year or over a year).
Both visas are only suited to those visiting Portugal for one or more of the following:
Tourism
Visiting family or friends
Business purposes (that do not involve being employed within Portugal itself)
Meetings (that do not involve being employed within Portugal itself)
Private medical treatments.
None of these visa types support Pakistani citizens through being employed within, or studying within, Portugal and such permissions must be sought separately.
Most Pakistanis visiting Portugal do so for a period of 90 days or less and so obtain a Schengen visa for travel. This visa type allows the holder to travel not just into and around Portugal, but also into all Schengen Area states for up to 90 days.
It is commonly assumed that all European Union countries are members of the Schengen Area, however, this is not quite the case. As of September 2023, the Schengen states, and therefore those that visa holders are able to travel around, are: Austria, Belgium, Croatia, Czech Republic, Denmark, Estonia, Finland, France, Germany, Greece, Hungary, Iceland, Italy, Latvia, Liechtenstein, Lithuania, Luxembourg, Malta, Netherlands, Norway, Poland, Portugal, Slovakia, Slovenia, Spain, Sweden, and Switzerland. Three microstates within the continent of Europe – Monaco, San Marino and Vatican City – are technically not members of the Schengen Zone but maintain open borders with their neighbours and so are accessible by those already operating on free travel movement within the Area.
"I'm very happy with the standard of training received on the OISC Level 1 course, i passed my exam. Thank you!"
"My application was approved and a huge weight has been lifted from our shoulders this year "
"We used this service for the spouse visa extension application to assure that all the information was valid and correct."
Entering Portugal From Pakistan: All Visa Types
As Pakistan is not a member of the EEA (European Economic Area) or EU (European Union), nationals must apply for a visa or permit in order to visit the country. There are a variety of visas available, each designed for a different purpose of visit.
This article is focused on the Schengen visa, which is a tourist visa applicable for stays up to 90 days. However, the following visa types are available:
Portuguese work permit – allowing holders to be employed within the country on either a short- or long-term basis. There are various categories and durations of work permits available for those attending the country on a professional basis
Family of EU/EEA/Swiss national visa – allowing those with family members residing in or citizens of Portugal to visit them on a long-term basis
Study/research/internship visa – allowing holders to study or work within Portugal in an educational or academic capacity
Medical purpose visa – allowing holders to stay within Portugal to receive medical care within the country on a long-term basis or to accompany/care for someone who is receiving such medical care
Amateur sports visa – allowing holders to stay within Portugal on a long-term basis for the purposes of playing or facilitating amateur sports
Family reunification visa – allowing holders to reunite with family members who are already resident in Portugal on a long-term visa.
The immigration services in Portugal reserve the right to remove a valid visa at any time if the holder is found to be present in the country for purposes other than those stipulated under their immigration permissions.
Documents Needed To Apply For A Short-Stay (Schengen) Portugal Visa From Pakistan?
There are various documents that must be submitted along with the application form for a Schengen visa to visit Portugal from Pakistan. The following are required as standard:
Completed and signed application form, in English or Portuguese. Where the form is for a minor or an incapacitated individual, this must be signed by the relevant parents, guardians or carers
1x passport sized and standard photograph, no more than 6 months old
Pakistani passport, valid for at least 3 months after the intended date of departure from Portugal (or other Schengen state), issued within the last decade and with at least 2 blank pages
Pakistani identity card (CNIC)
Flight reservation details
Confirmed accommodation booking for duration of intended stay
Travel medical insurance documentation (original) valid for the duration of intended stay
Proof of financial means – a National Tax Number Certificate (or proof of exemption if applicable); and Federal Board of Revenue acknowledgement of tax returns for the last two fiscal years before the application date
Bank statements dated and signed for the last 6 months
Copies of any previous visas granted, or details of previous visas declined.
All documents may be kept by the Portuguese immigration authorities and so if anything needs to be returned, this must be specifically requested. It is recommended, therefore, that certified and notarised copies of documents are sent rather than originals.
If documents are not in English or Portuguese, they must be translated into one of these languages and certified by a qualified translator. The Portuguese immigration authorities reserve the right to request further documentation at any time during the visa application process.
Portugal Visit Visa Fee From Pakistan
Applying for a Schengen short-stay visa to visit Portugal for tourism purposes incurs a fee. This must be paid at the same time as the completed application form is sent, with the application not being processed until the payment sum has cleared.
Firstly, a sum of €38 (PKR 12,008) must be paid in cash to the visa application centre upon attendance. This is an admin fee payable directly to the centre for their role in facilitating the application.
A further visa fee is required for the application processing, and this is paid to the Portuguese authorities. This cost is as follows:
€80 (PKR 25,280) per applicant aged over 12 years
€40 (PKR 12,640) per applicant aged between 6-12 years.
Those aged under 6 may apply for free. Further exemptions apply for holders of diplomatic passports, those attending Portugal as a guest of an EU/EEA resident family, and those partaking in scientific research within the European Union.
There may be additional financial costs incurred as a result of the application; for example, for the translation and copying of documents. These fees must be covered by the individual.
All fees are non-refundable, even in the case of a visa application being denied. The payment of a visa fee does not indicate the acceptance of an application.
How Do I Apply For A Portugal Schengen Visa From Pakistan?
In Pakistan, all visa applications must be made in person at the Embassy of Portugal in Islamabad. A third-party service provider manages all applications on behalf of the Portuguese immigration authorities.
The process for Pakistani nationals to apply for a Portugal Schengen visa is as follows:
The applicant (or person applying on behalf of someone else) must email sconsular.islamabad@mne.pt giving details of their name, telephone number, email address and the visa they wish to apply for
The third party service provider will contact the applicant with an appointment date on which they can attend the Embassy to complete their application
The applicant must attend the Embassy (or other relevant stipulated venue) on the appointment date with all necessary documents and the visa fee/s required for completion and submission
Once complete, the applicant will be contacted once the application has been processed. If granted, details of the visa will be included. If rejected, next steps for any appropriate appeal procedures will be supplied.
There are currently no facilities for Pakistani residents to apply for any class of Portuguese visas virtually. All applications must take place in person.
Portugal Schengen Visa Processing Time
The Portuguese authorities are not obligated to process any Schengen visa application in any set time frame, but do give some guidance on how long it can take. The Embassy of Portugal advises that in usual circumstances, the minimum processing time to be allowed is 15 calendar days – and so applicants should not book travel any sooner than this. If the proof of travel booked submitted is earlier than this, the application will be rejected.
While applicants are able to track the status of their individual visa applications once submitted, there is no publicly available data on how long applications take at any one time. It is advised that on average, Schengen visa applications can take up to 30 working days to process.
The uncertainty around processing times does mean that Portuguese authorities are not able to guarantee the return of passports by any specific travel dates – and so it is always recommended that visa applications are completed and submitted as far in advance as possible.
There are a variety of expedited visa application services advertised online but it is not advised that applicants purchase such services; as none are offered publicly by the Embassy of Portugal in Pakistan. Instead, it is recommended that applicants seek legal advice. Where a visa is required with short notice, the Total Law team can offer advice on how best to proceed. Give us a call on +44 (0)333 305 9375 to discuss your options and the possibility of having a visa granted within your time frame.
Can a Schengen Visa Be Refused?
As with any visa class or Border Force travel permission, applications for Portuguese Schengen short-stay visas may be refused at the discretion of the relevant authorities.
Most commonly, visas are rejected simply because application forms have been completed incorrectly and/or that documents submitted are incorrect or incomplete. It is imperative, therefore, that applicants ensure that their applications are complete and accurate.
If an application for a Schengen short-stay visa is declined, any instructions on how to take up an appeal will be included with the notice of refusal. If an applicant intends to appeal a visa rejection decision, it is always recommended that they seek specialist legal advice in order to ensure the best possible chance of success. This is an area that Total Law's team have expertise in. Contact them now on +44 (0)333 305 9375 to discuss the circumstances around your declined visa application.
Extending Schengen Visa From Portugal: What Are The Options
Once a Pakistani national is in Portugal visiting under a valid Schengen visa, it is technically possible to extend the visa to last for a period over the standardised 90 days – but it is not an easy process. Extensions to Schengen visas will only be granted in exceptional circumstances such as natural disasters, humanitarian issues arising or other 'force majeure' situations.
In order to apply for the extension of a Portuguese Schengen visa, the visa holder must apply directly to the Aliens and Borders Services (SFF) while still resident in the country.
The SFF have local offices in most major Portuguese cities. It is advised that visa holders contact the office most local to them by phone and then attend in person to discuss any extension.
How Can Total Law Help?
Total Law have a team of specialist immigration lawyers who are well versed in the application and appeal processes for Portuguese Schengen short-stay visas as well as all related immigration law. Our team are on-hand to guide you through the process and advise on how best to ensure your visa application is successful. For a free, no-obligation chat, the team can be contacted on +44 (0)333 305 9375. It doesn't matter if you're yet to apply for a Schengen visa or have already done so unsuccessfully – we'll help as best we can!
Advice Package
Comprehensive immigration advice tailored to your circumstances and goals.
Application Package
Designed to make your visa application as smooth and stress-free as possible.

Fast Track Package
Premium application service that ensures your visa application is submitted to meet your deadline.
Appeal Package
Ensure you have the greatest chance of a successful appeal. We will represent you in any case.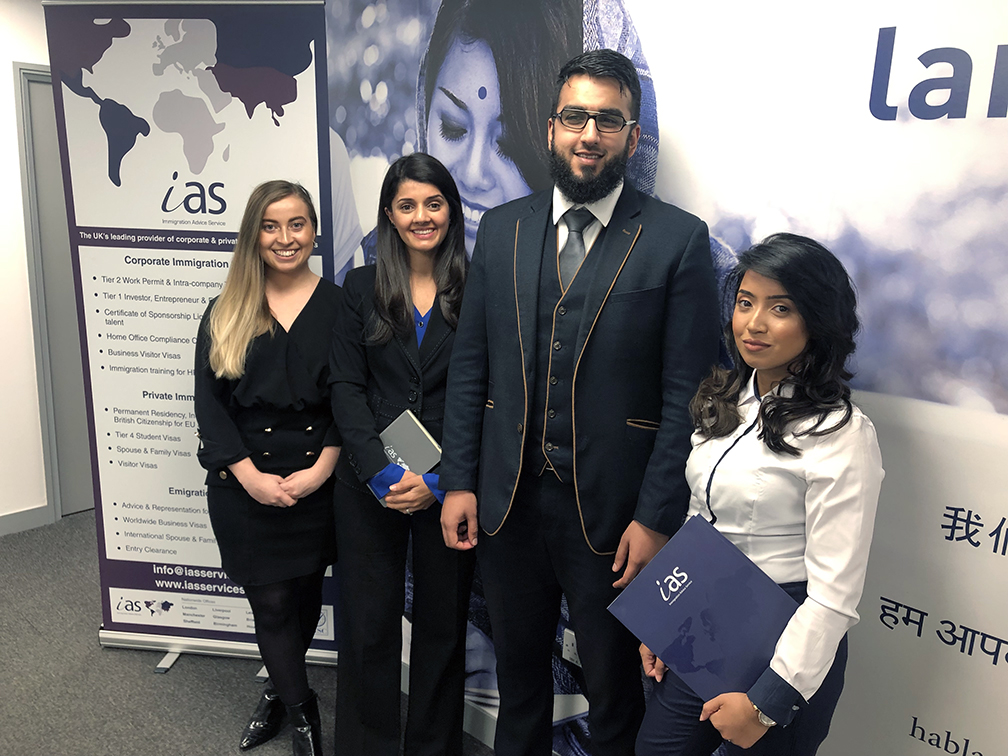 The Advice Package
During this untimed Advice Session with our professional immigration lawyers in London, you will receive our comprehensive advice, completely tailored to your needs and your situation.
Request the Advice Package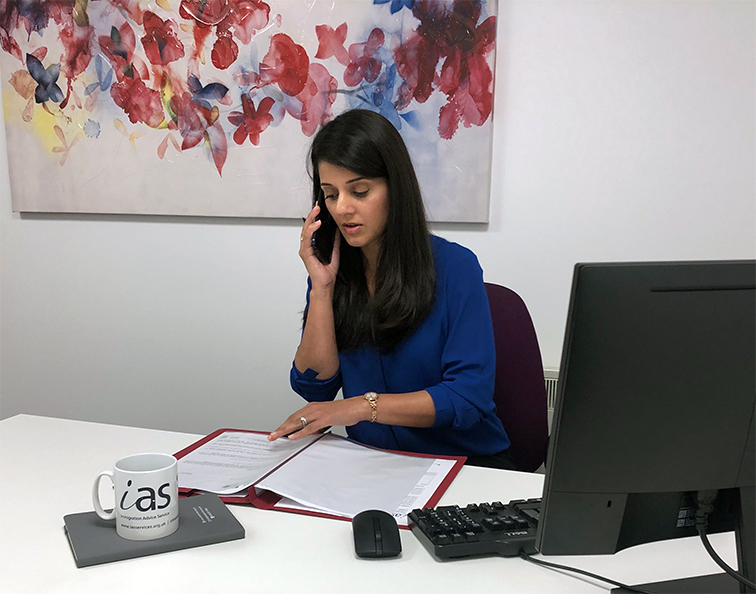 The Application Package
With our Application Package, your dedicated immigration lawyer will advise you on your application process and eligibility. Your caseworker will then complete and submit your forms to the Home Office on your behalf.
Request the Application Package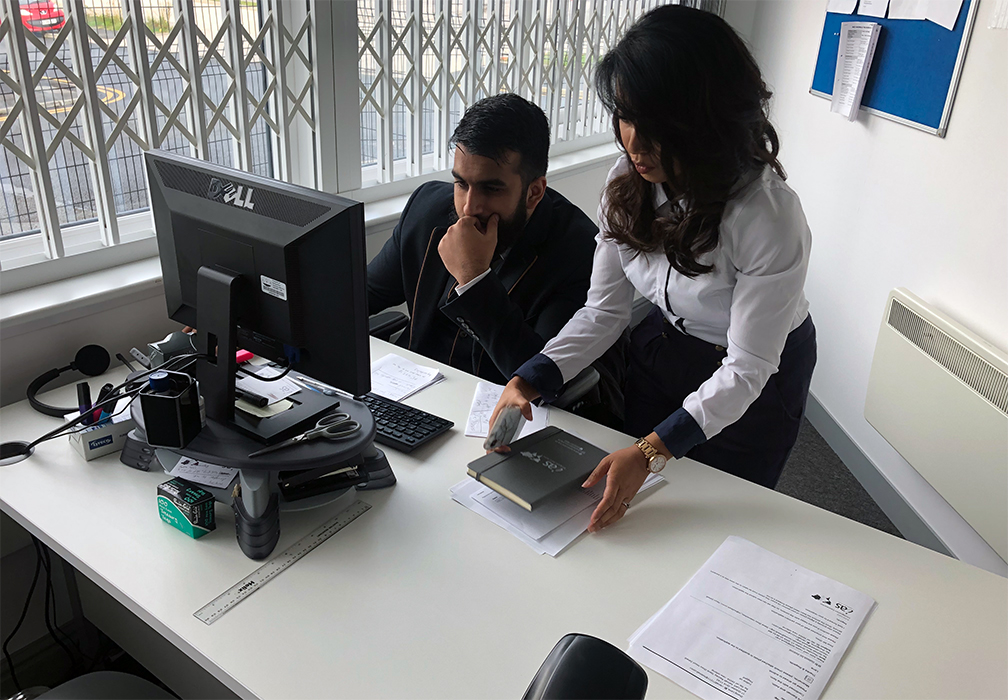 The Fast Track Package
Our Fast-Track Application Package is a premium service for those who need to submit their application in time with their deadlines. Your case will become a top priority for our lawyers and you will benefit from our highest-quality services.
Request the Fast Track Package
The Appeal Package
By choosing our Appeal Package, you can rely on our lawyers' legal knowledge and experience to ensure you have the highest chance of a successful appeal. We will also fully represent you in any hearings/tribunals.
Request the Appeal Package
Related pages for your continued reading.
Frequently Asked Questions
The bank statements submitted alongside a visa application are intended to demonstrate that the applicant has the financial means to support themselves while in Portugal. As of September 2023, they must be able to prove that they have immediate access to a minimum of €45 per day of their intended stay in Portugal; not including any budget for accommodation costs.
No travel under a Schengen visa should be booked any sooner than 15 days before application – but it is advised that it can take up to 30 working days to receive a decision. This time period does not include any delays as a result of requesting and waiting for additional documentation.
As of July 2022, Portugal re-opened to tourists from other nations without the need for any additional requirements as a result of the Covid-19 pandemic. However, as a non-EEA nation, Pakistani residents will need to apply for a Schengen short-stay visa to visit Portugal.
The Embassy of Portugal in Pakistan can be found at 7 Street 36, F-7/1 F7/1 F-7, Islamabad and is contactable on +92 51 8447042. The phone lines at the Embassy are open 24/7 but routine queries will only be dealt with during business hours.
Applicants for a Schengen visa to Portugal will be required to demonstrate proof of travel and accommodation to the country along with their application. It must be noted that this should not be booked for any sooner than 15 days after the application has been filed.
Portuguese visit visas may only be applied for by Pakistani nationals in person either at the Portuguese Embassy or relevant visa office.
A Schengen visa from any Schengen state entitles the holder to free travel within the Schengen zone for up to 90 days, and this is the case for Portuguese visas covering this area.
Tourist visas for Portugal can only be extended in extenuating circumstances. This must be done directly by the visa holder at the local office of the Portuguese Aliens and Borders Services (SFF).
A Schengen short-stay visa for Portugal is valid for any period of up to 90 days. Any stay exceeding this will require a further visa being granted.
The Schengen Area is made up of 27 countries, all of which can be travelled around under a Schengen visa. These countries are: Austria, Belgium, Croatia, Czech Republic, Denmark, Estonia, Finland, France, Germany, Greece, Hungary, Iceland, Italy, Latvia, Liechtenstein, Lithuania, Luxembourg, Malta, Netherlands, Norway, Poland, Portugal, Slovakia, Slovenia, Spain, Sweden, and Switzerland. Visa holders may also visit the microstates of Monaco, San Marino and Vatican City.