Portugal D2 Visa From Pakistan
The Portugal D2 Visa, also known as the Entrepreneur Visa, is an option for Pakistani citizens who are looking to start a business or invest in a Portuguese-based business.
For more information about the Portugal D2 Visa from Pakistan, please contact one of our immigration advisors today at Total Law for further information. Call us on +44 (0)333 305 9375, or contact us via our live chat.
Portugal D2 Visa From Pakistan: An Overview
The D2 Visa Portugal is a pathway for individuals from Pakistan who wish to invest in Portugal or start a company in the country
It is designed to encourage foreign investments and economic activities in Portugal and offers an opportunity for Pakistani citizens to explore the country's culture and economic prospects.
The visa is initially granted for a four-month period and visa holders must convert the D2 Visa into a residence permit within this time. A Residence Permit is valid for 12 months and can be a gateway to permanent residency and eventually Portuguese citizenship.
"I'm very happy with the standard of training received on the OISC Level 1 course, i passed my exam. Thank you!"
"My application was approved and a huge weight has been lifted from our shoulders this year "
"We used this service for the spouse visa extension application to assure that all the information was valid and correct."
Benefits Of A Portugal D2 Visa For Citizens of Pakistan
The Portugal D2 Visa offers a range of benefits for citizens of Pakistan, making it an attractive option for those looking to invest or live in Portugal.
With a Portugal D2 Visa, you gain legal rights and privileges, including the ability to live and work in Portugal. This provides you with access to Portugal's healthcare system, education facilities, and the opportunity to invest in real estate and businesses.
One of the most attractive elements of the D2 Visa is the tax benefits it provides. Visa holders in some cases may not have to pay any taxes on rental income, real estate gains or income earned outside of Portugal.
Being a holder of a D2 Visa also means you can travel without the need for a visa across 26 other nations in the Schengen area, and could potentially mean a number of new business opportunities.
Portugal D2 Visa From Pakistan: Who Is Eligible To Apply?
Before applying for a Portugal D2 Visa it is essential to ensure you meet the requirements for the Portugal visa. You will need to ensure you can show the following:
A comprehensive business plan outlining your investment intentions and business strategies in Portugal.
Ability to meet the minimum investment in Portugal, which varies based on your business's nature and scale.
Your business will create employment opportunities in Portugal
Have a clean criminal record
If applicable certain educational qualifications or relevant experience
Understanding the eligibility requirements to apply for a D2 Visa as a Pakistani citizen is essential for a successful application. If you are unsure of any of the requirements or have further questions regarding the eligibility criteria, contact Total Law on +44 (0)333 305 9375.
Portugal D2 Visa From Pakistan: Application Requirements & Documents
For the Portugal D2 Visa, the success of your application largely depends on your ability to provide the necessary documentation and meet the specific requirements outlined by Portuguese authorities.
For both entrepreneurs and investors, there are several supporting documents needed for your D2 Visa application:
Valid Passport for a minimum of 3 months beyond your intended stay in Portugal.
Two recent passport-sized photos
Valid travel insurance policy with cover for medical treatment, including repatriation and emergency medical assistance.
If you are investing in an existing business you will need to provide proof of sale
A document demonstrates your existing business's authorization to operate in Portugal and compliance with reporting and fee requirements.
Criminal Record Certificate issued within the past 3 months.
Evidence of your financial means to support yourself and any dependents in Portugal
Proof of residential address in Portugal
The Portuguese Embassy may request additional supporting documents to verify eligibility and other details. It is crucial to follow their guidance and provide all requested information promptly otherwise it could lead to delays.
Financial Requirements and Fees For The D2 Visa
Meeting the financial requirements is a critical aspect of obtaining a Portugal D2 Visa. The specific financial requirements can vary based on your category and family circumstances. However, having a minimum of €50,000 in your bank account is recommended.
In addition to the document requirements, applicants should be aware of the associated visa application fees. This fee ranges from between €50.63 and €158.15 per application.
For further information about the costs associated with applying for a D2 Visa, you should reach out to an immigration specialist to ensure you are able to meet all the requirements.
Applying for a D2 Visa From Pakistan
The Portugal D2 Visa application process involves several steps, and it is essential to follow them meticulously to ensure a successful application.
Once you have gathered together the correct documents you will need to complete a D2 Visa application form. You may be required to pay the visa fee at this point so it is essential to have proof of this as it will be needed when attending your visa appointment at the Portuguese embassy in Islamabad.
During the visa interview, you may be asked questions about your application and intentions in Portugal as well as show your application documents for approval.
In most cases, the outcome of your application will be decided at the end of the interview. However, there could be delays if you need to return with further information or the embassy needs to clarify anything.
D2 Visa To Portugal Residency
The Portugal D2 Visa serves as a stepping stone to Permanent Residency in Portugal. To obtain permanent residency, you will need to meet specific requirements and adhere to the conditions set by the Portuguese authorities.
You must reside in Portugal continuously for a specified period, usually five years while maintaining your investment or business activities in Portugal as outlined in your initial visa application.
Permanent Residence grants foreign nationals from Pakistan similar rights as those who hold Portuguese citizenship. However, some differences do include participating in elections, holding public office and obtaining a Portuguese passport.
Reach out to Total Law for advice on how to obtain a Permanent Residency in Portugal and the process involved in making Portugal your permanent home.
D2 Visa Portugal to Portuguese Citizenship
The Portugal D2 Visa also offers a route to Portuguese citizenship. To qualify for Portuguese citizenship through the D2 Visa, you will generally need to meet the following requirements:
Maintain continuous residence in Portugal for a specified period, typically five years, as a permanent resident.
Demonstrate your commitment to integrating into Portuguese society, including proficiency in the Portuguese language.
Maintain a clean criminal record and adhere to Portuguese laws and regulations.
The duration of the process to obtain Portuguese citizenship through the D2 Visa can vary, but it often takes several years of continuous residence and fulfillment of the requirements outlined by Portuguese authorities.
For expert guidance on how to navigate the citizenship application process effectively and address any specific requirements, contact Total Law at +44 (0)333 305 9375 or contact us online.
How Can Total Law Help?
Navigating the Portugal D2 Visa application can be complex and challenging. Total Law is here to provide expert guidance and support throughout your journey to obtaining a D2 Visa. We can help you prepare a comprehensive application package, ensuring that all required documents are in order.
Our experienced immigration lawyers can provide legal advice and representation, addressing any concerns or issues that may arise with the application process.
We assist in gathering and organizing the necessary documentation to meet the Portuguese authorities' requirements. We ensure that you remain compliant with the conditions of your visa, permanent residency, and citizenship, helping you avoid potential pitfalls
Total Law provides resources and support to aid in your cultural integration efforts, making your transition to life in Portugal smoother. For personalized assistance and guidance tailored to your unique circumstances, contact Total Law today at +44 (0)333 305 9375. 
Advice Package
Comprehensive immigration advice tailored to your circumstances and goals.
Application Package
Designed to make your visa application as smooth and stress-free as possible.

Fast Track Package
Premium application service that ensures your visa application is submitted to meet your deadline.
Appeal Package
Ensure you have the greatest chance of a successful appeal. We will represent you in any case.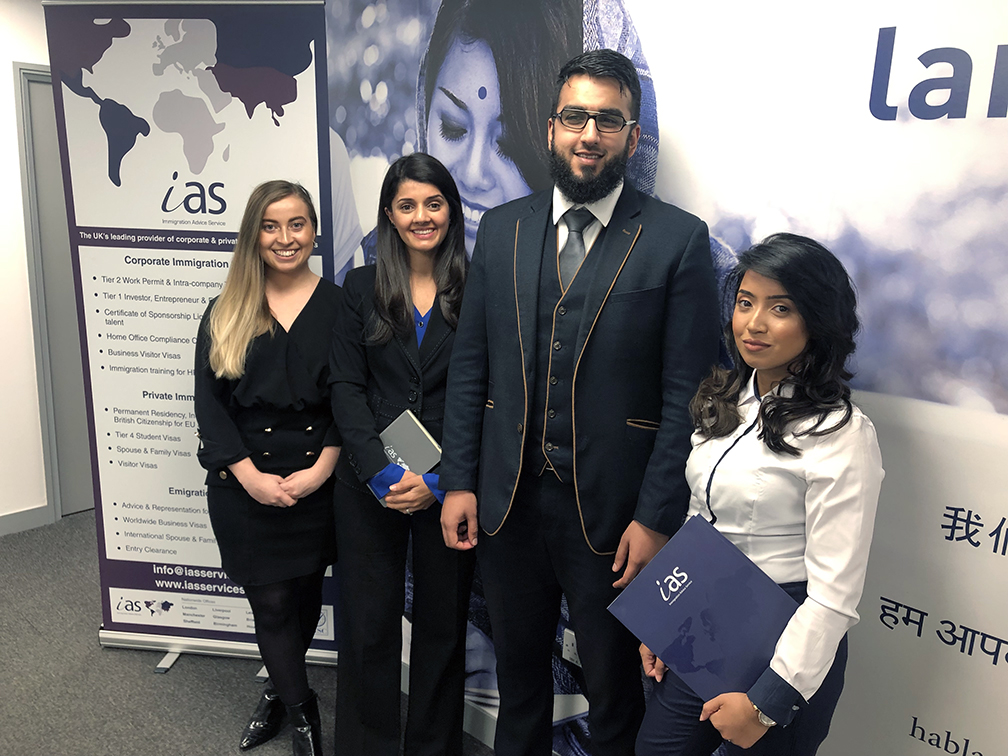 The Advice Package
During this untimed Advice Session with our professional immigration lawyers in London, you will receive our comprehensive advice, completely tailored to your needs and your situation.
Request the Advice Package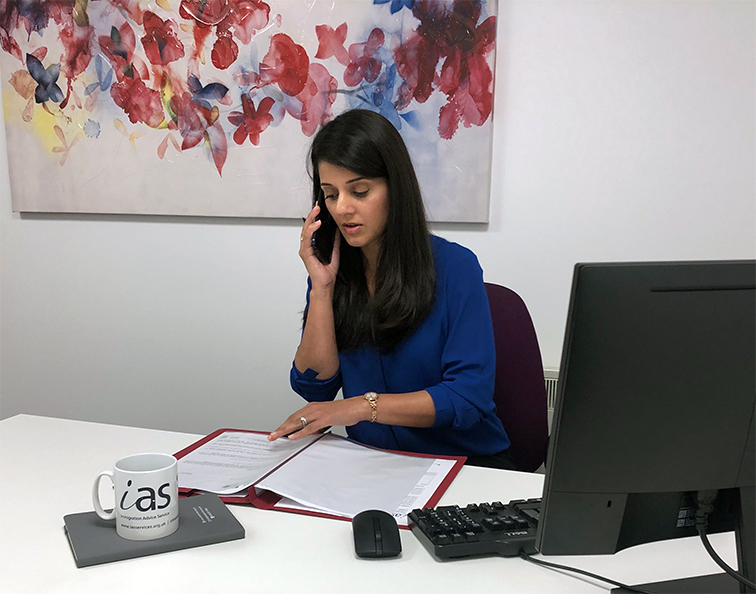 The Application Package
With our Application Package, your dedicated immigration lawyer will advise you on your application process and eligibility. Your caseworker will then complete and submit your forms to the Home Office on your behalf.
Request the Application Package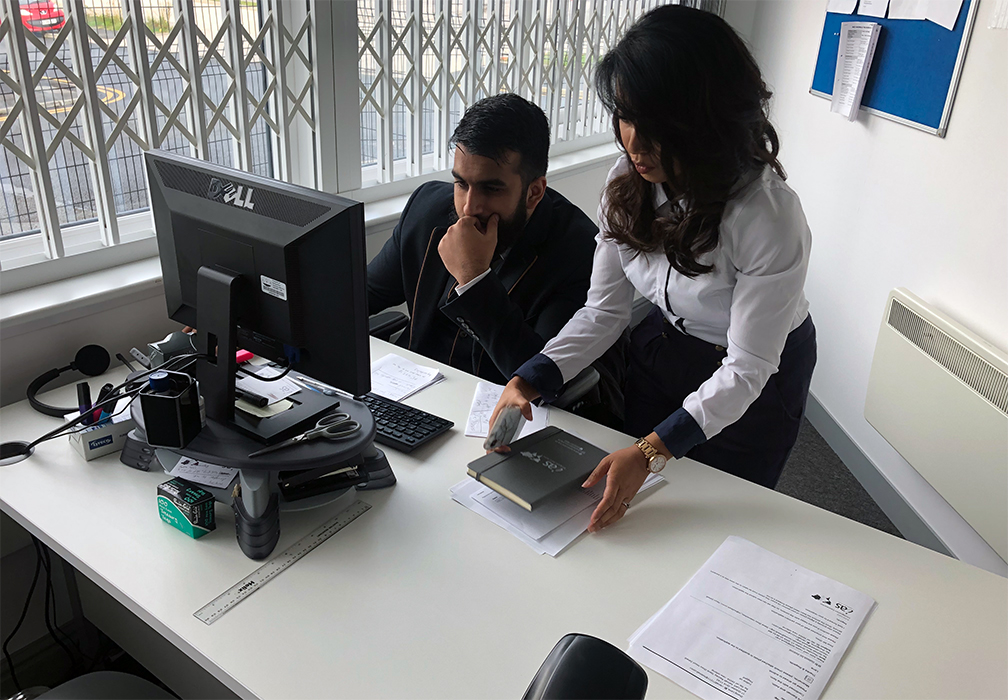 The Fast Track Package
Our Fast-Track Application Package is a premium service for those who need to submit their application in time with their deadlines. Your case will become a top priority for our lawyers and you will benefit from our highest-quality services.
Request the Fast Track Package
The Appeal Package
By choosing our Appeal Package, you can rely on our lawyers' legal knowledge and experience to ensure you have the highest chance of a successful appeal. We will also fully represent you in any hearings/tribunals.
Request the Appeal Package
Related pages for your continued reading.
The minimum investment required to obtain residency in Portugal through the D2 Visa can vary based on factors such as the type of investment and location. Generally, for investors, the minimum investment may start at around €350,000 to €500,000 or higher, depending on the investment category and the specific region of Portugal.
The D2 Visa allows you to live and work in the country and can lead to permanent residency and citizenship. In contrast, the D7 Visa is suited for individuals with a consistent source of passive income, such as retirees or those with rental income. While it permits limited work activities, its primary purpose is to provide a pathway to residency and citizenship for those seeking retirement in Portugal.
Obtaining a D2 Visa to Portugal from Pakistan involves a structured application process with specific eligibility criteria and document requirements. While it is certainly attainable, the ease of obtaining the visa may vary from one applicant to another based on their individual circumstances, such as their business plan, financial stability, and compliance with the visa requirements.