Portugal D7 Visa From Pakistan
The D7 Visa is also known as the Portugal Passive Income Visa or Retirement Visa. It allows non-EU citizens with a stable and regular passive income to live in Portugal.
If you want to increase your chances of a successful application to immigrate to Portugal from Pakistan call our specialist immigration lawyers at Total Law on +44 (0)333 305 9375 or message us online, to discuss your needs. We can help you with practical support and advice to aid your application.
What Is the D7 Visa?
A D7 Visa is a long-term residence permit open to non-EU citizens over the age of 18. It is suitable for those who are financially independent and able to support themselves through passive income such as pensions, investments or real estate income.
The purpose of the Portugal D7 visa is to attract people living on passive income to apply for residence in Portugal. Those qualifying for the visa must apply for a Residence Permit within four months of entering the country.
People who are not citizens of the EU, EEA or Switzerland can apply for a Portugal Passive Income Visa as long as they meet the criteria. If you wish to immigrate from Pakistan to Portugal and can meet the passive income criteria you can apply for the Portugal D7 visa.
"I'm very happy with the standard of training received on the OISC Level 1 course, i passed my exam. Thank you!"
"My application was approved and a huge weight has been lifted from our shoulders this year "
"We used this service for the spouse visa extension application to assure that all the information was valid and correct."
Benefits of the D7 Visa for Portugal
Overview
There are many benefits to having a D7 Visa. It allows you to live in Portugal provided you can support yourself financially. You can also work in Portugal but this will not count toward your passive income requirements and cannot form part of your application.
It is a suitable route for those who can demonstrate regular passive income in the form of pensions, investments, royalties, dividends or other types of non-lucrative income.
The visa allows visa-free entry to the Schengen area and to all 27 EU countries as well as the ability to live in other EU countries for up to three months at a time.
Through the Residence Permit, you will gain access to Portugal's education, healthcare and legal systems. You will also be able to take advantage of vocational training.
Successful applicants also benefit from the Non-habitual Resident tax status which means there are exceptions and exemptions on international income. This includes potentially paying no tax on non-Portuguese income for 10 years.
The Portugal D7 Visa also allows you to bring family members to the country. This includes your spouse, any dependent children, and your or your spouse's parents if they are financially dependent on you. You can also bring minor siblings under your care if you are the main applicant.
Other visa options such as the Portugal Golden Visa require a greater financial commitment from those wishing to immigrate to the country. With the D7 Visa, there is no minimum investment required in Portugal, for example in real estate.
You can also rent rather than buy a property if you want but you will need to provide a rental contract as evidence of your permanent accommodation in Portugal.
Benefits of the Portugual Residence Permit Granted Through the D7 Visa
A Portugal D7 Visa is issued for four months. Within this time you must apply for a Residence Permit in Portugal which lasts for two years. It can subsequently be renewed for three more years.
When you have lived in Portugal for more than five years you can either apply for permanent residency or citizenship through naturalisation. You will also be able to apply for an EU passport.
Although Portugal recognises dual citizenship with many countries it does not have a dual citizenship arrangement with Pakistan. Therefore, if you apply for a Portuguese passport you will have to surrender your Pakistan passport.
Retiring to Portugal with a D7 Visa
Portugal has a lot to offer for retirees who are lucky enough to be financially independent. It is an affordable country with an excellent healthcare system, good weather and low crime rates.
The country also offers tax benefits on international income and there is no upper age limit on the D7 Visa, making it perfect for retirement at any age.
For those who no longer rely on a salary retiring to Portugal on a D7 Visa is an attractive option. You will get all the same benefits as you would through a Golden Visa but without the heavy financial commitment and investment.
Portugal D7 Visa Requirements: Eligibility Criteria from Pakistan
The following criteria must be met for this visa application:
Non-EU/EEA/Switzerland citizen
Minimum of €9,120 per annum stable income (for the main applicant)
Clean criminal record
Proof of an address in Portugal
Commitment to spend at least 16 months out of the first 2-year period in Portugal
Applicants must be over 18 years of age
A Portuguese bank account is required
Dependents of the main applicant can also be included in the D7 Visa application and the minimum income requirements apply for each dependent.
Including Family on Your Portugal D7 Visa Application
When you apply for a Portugal D7 Visa you can include dependents such as a spouse, children, parents and any siblings who are under your care. An eligible dependent is someone who is financially reliant on you.
The requirements for a spouse include having a clean criminal record and being in an official marriage or civil partnership with the applicant.
Dependent children are considered those under the age of 18 or between 18 and 21 years who are unmarried, without a job or in full-time education in a Portuguese school or university. There is no age limit for disabled children.
Parents, whether yours or your spouse's, included in the Portugal D7 Visa application form must be financially dependent on you, the applicant.
If you wish to bring dependents with you from Pakistan to Portugal under the D7 Visa you must include them on your application and provide all necessary documentation required for them. If you are already resident in Portugal you can request a Family Reunification Visa for your family members.
Proof of annual income for the applicant and each dependent will be necessary. For a D7 Visa, this amounts to €9,120 for the first applicant, €4,560 for a spouse or parent, and €3,040 for each dependent child.
You need to provide translated bank statements or similar as evidence of your regular passive income.
Family members included on your D7 Visa will enjoy all the benefits and privileges of living in Portugal including access to the education and healthcare system as well as visa-free travel in the EU and Schengen area.
If you need advice on how to bring dependents to the Portugal then reach out to an immigration expert for support to ensure you are applying correctly.
General Requirements And Documents for the D7 Visa from Pakistan
Overview
To apply for the Passive Income Visa in Portugal for Pakistan citizens you must collect the required identification and financial documents. You then make an appointment at the Portuguese embassy in Islamabad or the Portuguese consulate in either Lahore or Karachi.
The documents are required to present to the consulate or embassy:
Completed D7 Visa application form
Valid passport
Two passport-quality photos
Evidence of regular passive income
Portuguese bank account balance statement
Proof of Portuguese address
Letter detailing why you want to move to Portugal
You will need to provide evidence of your financial stability and regular income of at least €760 per month through passive means. This can include pensions, dividends, intellectual property, real estate rental, income from trusts or other investment income.
Who Is Eligible for the D7 Visa?
Anyone who is not an EU/EEA or Swiss citizen and is in receipt of the minimum passive income can apply for the D7 Visa in Portugal.
To apply for the visa, the applicant from Pakistan has to attend an appointment at the Portuguese embassy in Islamabad or either of the two Portuguese consulates in Karachi or Lahore.
It is important to check that you meet the eligibility criteria for a Portugal D7 Visa before beginning your application. You cannot apply for work in Portugal in order to gain the visa and you must comply with the income criteria.
Attending D7 Visa Interview Appointment
If your D7 Visa is approved you can then travel to Portugal. There you will need to attend an interview with the Portugal Immigration & Border Service, Servicio De Extrangeirose Fronteiras, commonly referred to as SEF.
This interview is necessary so that you can apply for a Residence Permit in Portugal which must be done within four months of the issue of your D7 Visa.
A Residence Permit will allow you to stay in Portugal for two years. Following this you can renew it for a further three years.
At the appointment with SEF, you will need to provide:
Valid travel insurance with health cover
Criminal Record Certificate
These are in addition to the documents you presented to the Portuguese embassy or consulate in Pakistan.
At the SEF appointment, your documents will be checked and your biometric data will be taken. If everything is in order you will receive your Residence Permit within approximately three weeks.
It is very important that you provide complete and accurate documentation in support of your application for the D7 Visa. You should make a list of everything that is required and tick them off as you collate them. You will need the original documents as well as certified or apostilled translated copies.
To give you the best possible chance of success contact Total Law on +44 (0)333 305 9375. Our knowledgeable and experienced immigration lawyers can help you prepare all the mandatory paperwork and facilitate your visa application.
Portugal D7 Visa Income Requirements for Applicants
Overview
In order to obtain the D7 Visa Portugal authorities will need to see evidence that you can support yourself and any dependents through your passive income.
Acceptable sources of passive income include:
Pensions
Annuities
Dividends not actively managed by you
Income from company ownership
Real estate rental income
Intellectual property income or other royalties
Trust fund disbursements
Other regular investment income
Whilst having savings can help your application it is typically not enough to satisfy the passive income criteria and you must show that you are in receipt of regular and stable income. This is to show the Portuguese authorities that you will be in receipt of this income for the duration of the visa.
As the applicant, you have to apply for an NIF number which is the legal taxation number. You need to use this number for all your fiscal activities in Portugal and it is necessary for anyone who lives in Portugal. You should apply for this number before you move to Portugal.
When you obtain your NIF number you will be required to open a Portuguese bank account. Opening a bank account can also be done remotely before you enter Portugal through a power of attorney.
The Portuguese authorities will look at your application in its entirety so it is important to include any qualifying income on your application to support your case.
Property and Minimum Passive Income Requirements
Unlike the Golden Visa pathway, there is no minimum real estate investment requirement you have to meet for the D7 Visa. You can buy or rent property and the only stipulation is that it must be sufficient to accommodate you and any dependents who are accompanying you to Portugal.
The minimum annual passive income requirements are in line with the minimum wage in Portugal. To date, this equates to €9,120 for the primary applicant, €4,560, or 50% of the minimum wage, for every dependent adult and €3,040, or 30% of the minimum wage, for each dependent child.
It is necessary for you to maintain a minimum balance of €18,240 in a bank account in Portugal while your application is being processed. This amount increases by €9,120 for each adult dependent and by €5,472 for every dependent under 18 years of age.
For a successful application, it is important that you meet all the financial criteria to be eligible for a Portugal D7 Visa. It is a good idea to begin collating your financial evidence well in advance of applying to live in Portugal so that you can demonstrate that your passive income is legal and reliable.
Bank statements and other financial or identification documents will need to be translated into Portuguese. The translations need to be certified or apostilled to show that they are accurate and true.
D7 Visa Portugal Cost
The fees payable for D7 Visas may depend on whether you apply to the Portuguese consulate in Karachi or Lahore or directly to the Portuguese embassy in Islamabad. You should allow between €80 and €100 to pay for your D7 visa.
What Is the Timescale to Get a D7 Visa for Portugal?
The timescale to get the D7 Visa is between four and eight weeks. To avoid delays or the potential rejection of your application it is important to make sure all your documents are in order and that everything that needs to be translated has a certified or apostilled copy in Portuguese.
What Are the Portugal Residency Requirements for the Portugal D7 Visa?
Within the first two years, you are required to remain in Portugal for a minimum of 16 months with no continuous absences longer than six months or eight months of non-consecutive absences.
When you renew a Residence Permit for a further three years you must remain in Portugal for a minimum of 28 months without absences longer than six months.
It is important to adhere to the residency requirements so that you do not lose the status of the D7 Visa. Unless you can prove justifiable grounds for being out of Portugal for longer than permitted you may find you are no longer entitled to a Residence Permit.
Renewing the Portugal D7 Visa
You have to renew your Residence Permit after two years if you wish to stay in Portugal. This is done through SEF and costs €15.
You will have to demonstrate that you still meet the conditions of the Residence Permit and the D7 Visa including having permanent accommodation in Portugal and no criminal convictions.
Portugal Permanent Residency and Pathway to Portuguese Citizenship
A D7 Visa is the first step to permanent residence in Portugal. Through it, you can apply to SEF for your Residence Permit which is valid for five years.
At the end of the five years you may apply for permanent residence in Portugal provided you have remained in the country for the required number of days.
To apply for a Permanent Residence Permit you must demonstrate that you have lived continuously in Portugal for at least five years.
If you successfully receive a Permanent Residence Permit you will no longer have to meet the requirements of the D7 Visa.
Those who wish to become citizens of Portugal will need to pass the Portuguese language test.
How Can Total Law Help?
Total Law legal experts have been providing help and support to citizens of Pakistan and other South-Asian countries for years. We have abundant experience in helping customers submit accurate and complete visa applications.
From document checking to interview preparation, we are always available to provide support and advice to help you achieve the outcome you desire for your visa application.
Call us directly at +44 (0)333 305 9375 or get in touch via our online chat and let us help you achieve your dream of moving to Portugal.
Advice Package
Comprehensive immigration advice tailored to your circumstances and goals.
Application Package
Designed to make your visa application as smooth and stress-free as possible.

Fast Track Package
Premium application service that ensures your visa application is submitted to meet your deadline.
Appeal Package
Ensure you have the greatest chance of a successful appeal. We will represent you in any case.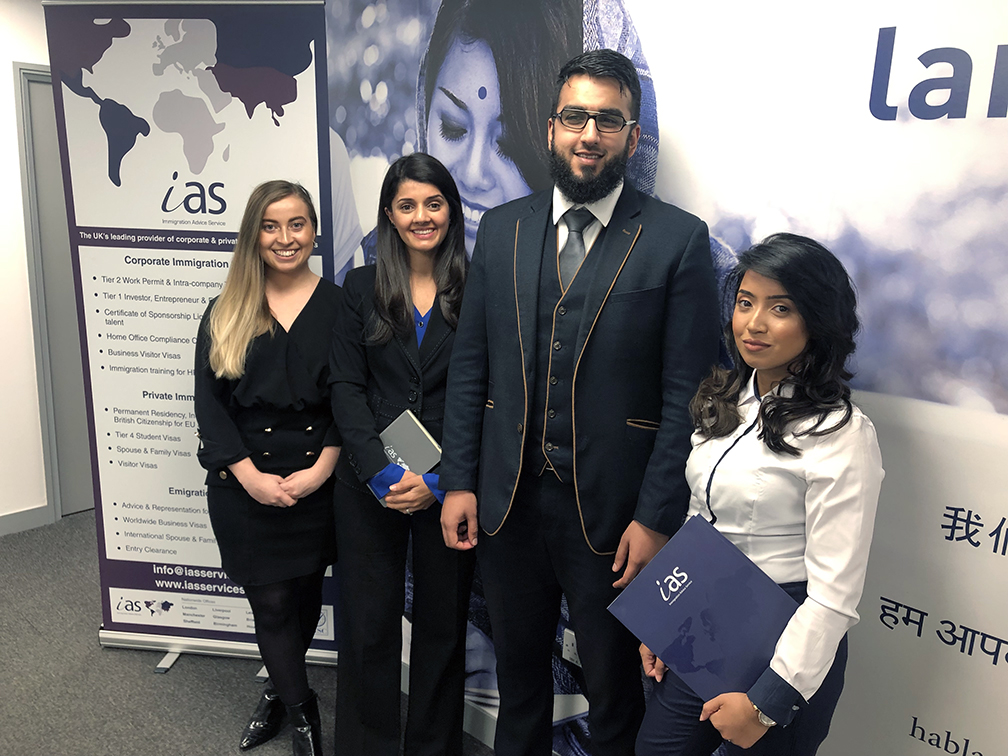 The Advice Package
During this untimed Advice Session with our professional immigration lawyers in London, you will receive our comprehensive advice, completely tailored to your needs and your situation.
Request the Advice Package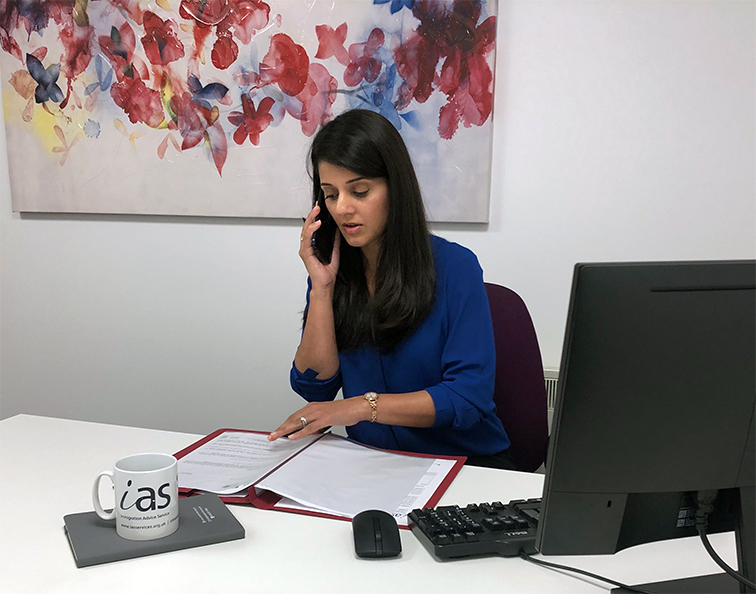 The Application Package
With our Application Package, your dedicated immigration lawyer will advise you on your application process and eligibility. Your caseworker will then complete and submit your forms to the Home Office on your behalf.
Request the Application Package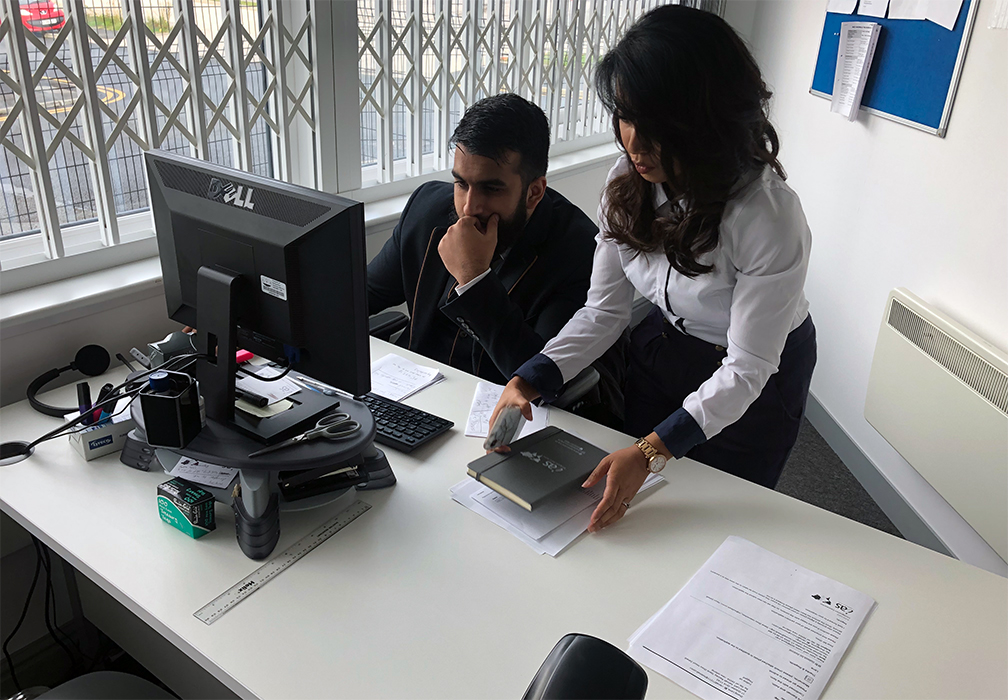 The Fast Track Package
Our Fast-Track Application Package is a premium service for those who need to submit their application in time with their deadlines. Your case will become a top priority for our lawyers and you will benefit from our highest-quality services.
Request the Fast Track Package
The Appeal Package
By choosing our Appeal Package, you can rely on our lawyers' legal knowledge and experience to ensure you have the highest chance of a successful appeal. We will also fully represent you in any hearings/tribunals.
Request the Appeal Package
Related pages for your continued reading.
Frequently Asked Questions
The D7 Visa is obtained by proving passive income but it does not prevent you from working. However, you should check local regulations about opening a business with a D7 Visa as these can vary by region.
You have to maintain your residency in Portugal by not being out of the country for six consecutive months or eight non-consecutive months. You will also have to renounce your Pakistan passport if you apply for an EU passport as a Portuguese citizen.