Canada Work Permit to permanent residency from Ireland
Acquiring permanent residency is a major step towards becoming a Canadian citizen and staying in Canada permanently without restrictions. Irish citizens who are work permit holders can become permanent residents. This page has all the details.
For more information or assistance with transitioning from a Canadian work permit to permanent residence, get in touch with us today. Call (+353) 061 518 025 for immediate assistance in Ireland.
Overview of Canadian work permit to PR status
The Canadian government has designed several programs to aid foreign workers in working and immigrating to Canada. Irish citizens can enter Canada with a temporary resident permit to do skilled work and obtain Canadian permanent residency in the future.
Some temporary work permits are often steps towards Canadian permanent residency for Irish citizens and other foreign nationals. There are different ways to acquire PR status if you hold a work permit, and we will look at them on this page. The first step, though, is obtaining a valid work permit.
For support and assistance with a work permit to permanent residency route or any Canadian visa, speak to Total Law for support. Call (+353) 061 518 025 today.
"I'm very happy with the standard of training received on the OISC Level 1 course, i passed my exam. Thank you!"
"My application was approved and a huge weight has been lifted from our shoulders this year "
"We used this service for the spouse visa extension application to assure that all the information was valid and correct."
Work permits for temporary foreign workers
Canada has different work permits but not all ensure your work experience counts towards PR. The Canadian work permit is the most popular Canadian work permit.
You can apply for that from Ireland, but if you are in Canada on another permit and qualify, you may apply from within Canada as well. You may need a valid job offer to obtain a work permit.
Another well-used route is the post-graduate work permit. This is for international students who want to work after their study visa expires.
The work permit and post-graduate work permit are ways to obtain Canadian work experience, which count towards some PR programs. Aside from those two, you can also obtain a Working Holiday visa, temporary work permit, or one of the Quebec work permits.
When you have any of these Canadian work permits, you can use one of the PR routes on this page to obtain permanent residence.
For more information or assistance with obtaining a work permit, call us on (+353) 061 518 025 from Ireland or +1 844 290 6312 if you are in Canada.
Canadian Experience Class for Permanent Residence
Canadian Experience Class (CEC) is one of the four Canadian immigration programs managed through the Express Entry system. The CEC is for foreign nationals who have skilled work experience in Canada. This may be the perfect route for you to immigrate with your family members.
To be eligible for the CEC, you must have worked for at least 12 months within the last three years. If full time, that's 30 hours per week for 12 months or the equivalent of part-time hours.
Also, your work experience must have been in a job under an eligible National Occupational Classification (NOC) while on your current work permit. With this program, you can live permanently in any province in Canada but Quebec; if you plan to live in Quebec, apply for Quebec Experience Class.
To apply for CEC, create an Express Entry profile. If you have enough points and qualify for the CEC, Immigration, Refugees and Citizenship Canada will invite you to apply for PR. See our Canadian Experience Class page for more information.
If you want to transition your status in Canada from a work visa to permanent residency, this may be the best route for you. Our immigration law firm can help. Call us on (+353) 061 518 025 for immediate assistance.
Quebec Experience program
Programme de l'expérience québécoise (PEQ) or Quebec Experience Class is for foreign workers and international graduates in Quebec. If you have worked or studied in Quebec, you may be eligible for the Quebec Experience Class program. With the PEQ, you can immigrate with your spouse or common-law partner.
Before you can apply for the PEQ, you must have a Quebec work permit or graduate from an institution in Quebec. Also, you must know French at least Level 7 on the standardized test – Échelle québécoise des niveaux de compétence en français des personnes immigrantes adultes. There are other requirements as well.
The first step in the application process is applying for a Quebec selection certificate and if you get that, apply for Canadian permanent residency. Call (+353) 061 518 025 for assistance.
Provincial Nominee Program (PNP)
Overview
Created in 1998, the Provincial Nominee Program (PNP) allows for a more even spread of immigrants around Canada. This program allows Canadian provinces and territories to nominate candidates for permanent residence. A province can nominate you for PR if they believe you can contribute to the growth of their economy or meet their needs.
Alberta, Yukon, and Ontario are some of the provinces that have a PNP. A provincial nomination gives your PR application a boost, especially if you go through the Express Entry application process; a nomination gives you an extra 600 points, which may guarantee success.
However, being nominated does not guarantee that you will get permanent resident status; it's up to the Canadian federal government to approve your application for PR.
How to become a permanent resident with PNP
Since the focus of this page is transitioning your work permit to permanent residency, we will focus on that area as it relates to the PNP.
If you currently work in any of the provinces or territories that have a PNP and you have a valid work permit, you may be able to use a PNP to obtain permanent residence. First, you should obtain an offer for full-time permanent employment – also referred to as arranged employment – from your Canadian employer. Your employer can support your PNP application.
Note that the above may not apply to every province, though it applies to some, including British Columbia.
For more information or assistance with a provincial nominee program, call  (+353) 061 518 025.
Canada Public Policies
From time to time, the Canadian government enact public policies or launches pilot programs to allow certain foreign workers to acquire permanent residence. While some of those are permanent, several are temporary with an end date.
A pilot program and public policy are created to allow foreign workers to meet the needs of Canada's labour market. The Canadian government may offer permanent residence immediately or after a few years to encourage a foreign worker to apply.
The Temporary Resident (TR) to Permanent resident (PR) pathway was an active public policy from May to November 2021 to allow certain healthcare workers, essential workers, and international students with temporary resident permits to become permanent residents.
Given that the public policies and programs change with time, it's recommended that you reach out to an immigration lawyer to find out if there's a new program or policy that will suit you. Call us on (+353) 061 518 025 or contact us online.
How to become a Canadian permanent resident from Ireland
Irish nationals who do not have a valid work permit can acquire Canadian permanent residence status through other ways. A work permit to permanent residency is not the only way. You can become a permanent resident even though you have never spent any time in Canada in the past.
The following programs below can help you become a PR straight away if you are eligible:
We can assess your eligibility for a PR route and help you submit a high standard application. Call us on (+353) 061 518 025 for assistance.
The work permit to permanent residence pathway is highly competitive. Many foreign nationals apply for PR every year, but only a few thousand are approved to transition from temporary permits to permanent residence. We help you to acquire Canadian PR status.
If you don't have a work permit, we can also help you acquire a work permit and assist with the transition to PR after you have worked for a few years.
We will assess your eligibility for the available programs, advise you on your options, and help you apply. Our support includes preparing a high-quality application and advising all the necessary documents and evidence. Also, we can liaise with the IRCC on your behalf.
To start your Canadian work permit to PR process, get in touch with us by calling (+353) 061 518 025 today.
Advice Package
Comprehensive immigration advice tailored to your circumstances and goals.
Application Package
Designed to make your visa application as smooth and stress-free as possible.

Fast Track Package
Premium application service that ensures your visa application is submitted to meet your deadline.
Appeal Package
Ensure you have the greatest chance of a successful appeal. We will represent you in any case.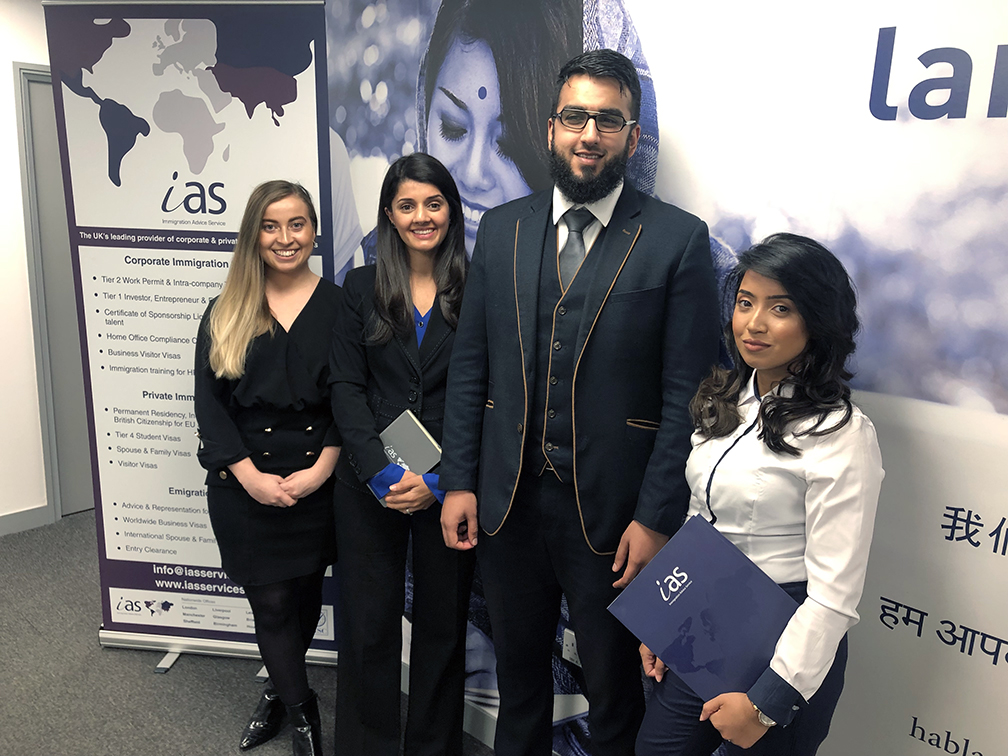 The Advice Package
During this untimed Advice Session with our professional immigration lawyers in London, you will receive our comprehensive advice, completely tailored to your needs and your situation.
Request the Advice Package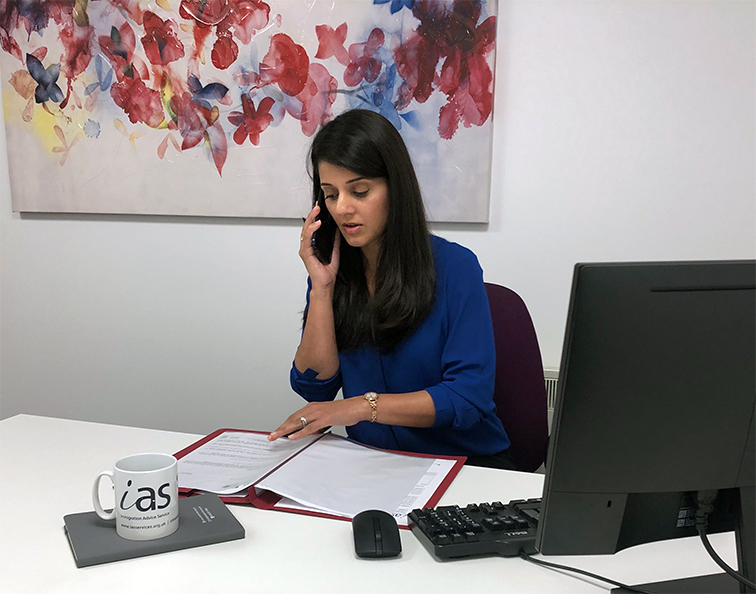 The Application Package
With our Application Package, your dedicated immigration lawyer will advise you on your application process and eligibility. Your caseworker will then complete and submit your forms to the Home Office on your behalf.
Request the Application Package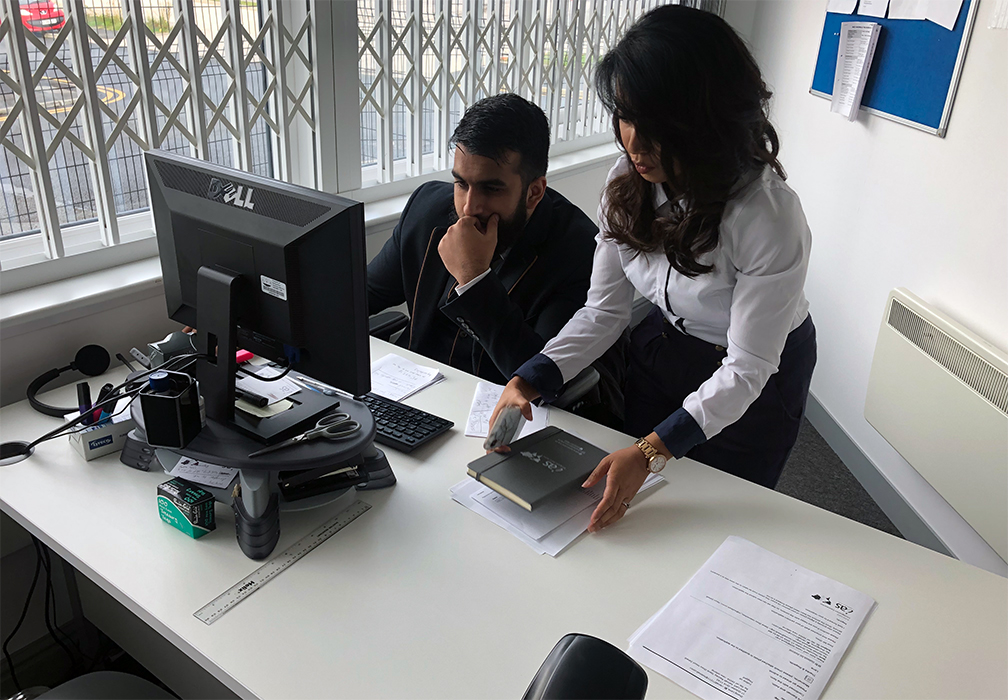 The Fast Track Package
Our Fast-Track Application Package is a premium service for those who need to submit their application in time with their deadlines. Your case will become a top priority for our lawyers and you will benefit from our highest-quality services.
Request the Fast Track Package
The Appeal Package
By choosing our Appeal Package, you can rely on our lawyers' legal knowledge and experience to ensure you have the highest chance of a successful appeal. We will also fully represent you in any hearings/tribunals.
Request the Appeal Package
Related pages for your continued reading.
Frequently Asked Questions
Most PR applicants will pay the right of permanent residence fee, which is CAD$500. The application processing fee also differs by the program you apply for; Canadian Experience Class and Federal Skilled Worker Program cost CAD$825.
If you don't already have a work permit and are in Ireland, you may need to pay for the permit holder fee when applying for a work permit. Complete a free immigration assessment form so that we can discuss your options with you.
The first step is to determine the program that suits your work experience and circumstances. You could use Canadian Experience Class, Quebec Experience Program, Provincial Nominee Program, or any other PR route. When you have determined that you are eligible, you can go through the permanent residence application process, which usually differs by the program.
If you plan to become a permanent resident through the Canadian Experience Class, you need at least 12 months of full-time work experience.
If you are in Ireland and are applying for PR without a work permit, you don't need to work in Canada first, but you will likely need to have worked in your home country or elsewhere for some years, depending on the program you choose.
The open-work permit is one of the two types of work permits available in Canada. The time you spend in a job while on an open work permit counts towards Canadian work experience, contributing to your application for the Canadian Experience Class and other Canadian immigration programs that require work experience in certain jobs.