Provincial Nominee Programs
If you are an Irish citizen looking to settle in Canada, you may be eligible for Canadian permanent resident status through a Provincial nominee program (PNP).
If you need assistance with your application to a Canadian Provincial nominee program, give us a call at (+353) 061 518 025. We are here to help you online, over the phone, or in person.
What is a Provincial Nominee Program (PNP)?
Canada's Provincial Nominee Programs were created in 1998 as a way to help spread immigration evenly across Canada and give each province or territory more power and authority in Canada's immigration system. Provincial Nomination programs allow Canadian provinces and territories (with the exception of the Province of Quebec which uses a different system) to nominate qualified individuals and their immediate families for permanent resident status in Canada.
The Provincial Nominee Program is considered a two-part immigration process. First, an individual applies to a PNP and if he/she is determined to be a suitable candidate then they will then be sent a certificate of nomination for permanent residence. Candidates can then use this nomination to apply for Canadian permanent residency. Having a provincial nomination does not guarantee a candidate for permanent resident status. Only the Canadian government can grant permanent residency at the federal level.
Each Provincial Nomination Program sets its own eligibility criteria based on the needs and wants of each Canadian province or territory. To qualify for a PNP, all candidates must demonstrate that they have the necessary skills, education, and work experience required not only for the program but also for life in Canada. In addition, each PNP looks for candidates who not only show an interest in settling in Canada but also for individuals who have the potential to make a positive contribution to the local economy and community.
"I'm very happy with the standard of training received on the OISC Level 1 course, i passed my exam. Thank you!"
"My application was approved and a huge weight has been lifted from our shoulders this year "
"We used this service for the spouse visa extension application to assure that all the information was valid and correct."
What Provincial Nominee Programs are available in Canada?
Overview
In each Provincial Nominee Program, there are a number of multiple sub-programs and categories known as streams. Streams can be classified as immigration programs that target certain groups of people such as students, entrepreneurs or business people, skilled workers, semi-skilled workers, etc.
Each Canadian province and territory has its own PNPs that accommodate the specific needs of the region. Altogether there are over 80 different provincial nominee programs in Canada, each with its own set of specified criteria. It should be noted that some highly competitive PNP streams come on a first-come, first-serve basis where applications are accepted in the order they are processed before reaching their quota.
Below is a list of some of the Provincial Nominee Programs and their streams or pathways.
Ontario Immigrant Nominee Program (OINP)
Streams available include:
French-Speaking Skilled Workers stream
Human Capital Priorities stream
Skilled Trades stream
Entrepreneur stream
Employer Job Offer: Foreign Worker stream (operates on an expression of interest system).
Employer Job Offer: International Students stream (operates on an expression of interest system).
Employer Job Offer: In-Demand Skills stream (operates on an expression of interest system).
Masters Graduate stream (operates on an expression of interest system).
Ph.D. Graduate streams (operates on an expression of interest system)
British Columbia (BC) Provincial Nominee Program (BCPNP)
Pathways include:
Skills Immigration (for skilled and semi-skilled workers in high-demand occupations).
Express Entry BC (for skilled workers)
Entrepreneur Immigration stream
Alberta Immigrant Nominee Program (AINP)
Streams include:
Alberta Opportunity Stream (for foreign workers)
Alberta Express Entry Stream (for foreign workers)
International Graduate Entrepreneur Immigration Stream
Self-Employed Farmer Stream
Foreign Graduate Start-up Visa Stream
Manitoba Provincial Nominee Program (MPNP)
Streams include:
Skilled Workers Stream
International Education Stream
Business Investor Stream
Saskatchewan Immigrant Nominee Program (SINP)
Streams include:
International Skilled Worker Stream
Saskatchewan Experience Stream
Entrepreneur and Farm Stream
Nova Scotia Nominee Program (NSNP)
Streams include:
Nova Scotia Labour Market Priorities
Labour Market Priorities for Physicians
Physician
Entrepreneur
International Graduate Entrepreneur
International Graduates In Demand
Skilled Worker
Occupations in Demand
Nova Scotia Experience: Express Entry
New Brunswick Provincial Nominee Program (NBPNP)
Streams include:
NB Skilled Worker Stream
NB Express Entry Stream
NB Business Immigration stream
Prince Edward Island Provincial Nominee Program (PEI PNP)
Streams include:
Prince Edward Island Express Entry Stream
Prince Edward Island Critical Workers Stream
Skilled Worker in Prince Edward Island Stream
Skilled Workers Outside Canada Stream
The Atlantic Immigration Pilot
International Graduate Stream
Business Start-Up and Entrepreneurship
Newfoundland and Labrador Provincial Nominee Program (NLPNP)
Streams include:
Express Entry Skilled Worker
Skilled Worker
International Graduate
International Entrepreneur Category
International Graduate Entrepreneur Category
Northwest Territories Nominee Program (NTNP)
Streams include:
Business Stream
Employer-Driven Stream
Express Entry Stream
Yukon Nominee Program (YNP)
Streams include:
Yukon Skilled Worker
Yukon Express Entry
Yukon Critical Impact Worker
Yukon Business Nominee
Yukon Community Pilot
What requirements are needed to apply for a Provincial Nominee Program?
Irish nationals looking to resettle in Canada from the Republic of Ireland through a Provincial Nomination Program will have to meet the following basic requirements in order to be considered for nomination:
Interested candidates must possess the skills, education, and work experience to contribute to the local economy of the province or territory where they are applying
Candidates must be seeking to live in the Canadian province or territory to the PNP where they are applying
Interested candidates must be seeking permanent resident status in Canada
All candidates must also meet the specific requirements for each stream or pathway that they are applying to. If a candidate's PNP application is approved and they are chosen for a nomination, they will then be given a specific time frame to which they must apply for permanent residency. Instructions on how to apply for residency will be communicated in the approval notice sent to the nominee. Usually, those who applied to a PNP through the Express Entry process will need to also apply for permanent residence status through the same system.
How to apply to a Provincial Nominee Program
Since every PNP stream has different requirements for nomination, it is important to thoroughly research the right program for you. Interested applicants should first start with a province or territory that they are interested in moving from Ireland to then find programs that are currently open and available.
After an applicant has chosen a suitable PNP stream, he/she will then need to submit their application along with all other necessary supporting documentation to the PNP stream. This can be done online through the Express Entry systems, sent off by post in a paper-based application, or through the use of another type of submission system.
If an applicant is chosen for nomination, the province or territory that is specific to the PNP stream will then send a Provincial Nomination Certificate for Canadian permanent residency to the chosen candidate. This certificate will need to be submitted to the candidate's application for Canadian permanent residency.
What is the Express Entry Process?
Canada introduced the Express Entry system in January 2015 as a better way to help manage permanent resident applications through the use of online submissions. Many PNP streams currently use Express Entry for their programs, especially streams that are targeted at skilled workers. Some of the more well-known Express Entry programs include the Federal Skilled Worker Program, the Canadian Experience Class, and the Federal Skilled Trades Program.
In order to apply for a PNP stream using the Express Entry system, the applicant will need to do the following to begin their application:
The applicant will first need to research available PNP express entry streams in which the applicant can meet the eligibility criteria
The applicant gathers the necessary supporting documents
The applicant creates an Express Entry profile online
If found to be a suitable candidate, the applicant will then be approved for nomination and will then receive a certificate of nomination which they can use to apply for Canadian permanent residence status
Applicants will need to submit the necessary information about themselves, their skills, background, education, and work experience when creating their Express Entry profile. The applicant's information will then be used to assign the applicant points in the Comprehensive Ranking System (CRS), a point-based system used to help assign value to applicants. Applicants in the candidate pool who have the highest scores in their Express Entry profile will have greater chances to receive PNP nominations for Canadian permanent residency.
If a candidate is chosen to apply for permanent residence, they will have 60 days to submit their application to the federal government along with the necessary supporting documents. Applications for permanent residency are usually processed by the Canadian government within 6 months or less.
Documents needed for Express Entry
Irish citizens applying for a PNP stream through Express Entry will need to gather information from the following supporting documents in order to set up their online profile:
A valid passport or travel document
Language test results
Proof of Canadian education or an educational credential assessment report (this is needed if you are applying through the Federal Skilled Workers Program or if you would like to get points for the education you got outside Canada)
A certificate of nomination from a PNP (if you have already received one)
A written valid job offer from a Canadian employer (if you already have one)
Proof of sufficient funds for travel and resettlement
Certain documents will need to be submitted at different stages of the application process. Although the applicant needs the information found in these documents, the documents will not need to be uploaded into the system to confirm until much later in the application process.
Documents needed for Permanent Residence
Express Entry candidates who are approved for a permanent residency nomination from a PNP will then need to upload all of the supporting documents to their Express Entry profile. In addition, they will also need to upload the following supporting documents:
Police certificates
Medical exams
Proof of funds
Birth certificate (this is required if you are declaring dependent children)
Use of a Representative Form (this is required if you have hired a representative to help with your application)
Common-law union form (this is required if you have declared your marital status as "common-law"
Marriage certificate (if you are married)
Divorce certificate and legal separation agreement (if you are divorced)
Spouse's death certificate (if you declared your marital status as "widowed")
Adoption certificate (if you have dependent children who are adopted)
If a candidate is interested in strengthening their permanent residency application, he/she can also include the following supporting documents to their Express Entry profile:
Proof of relationship to any Canadian citizen family members (if applicable)
Digital photos to confirm your identity
Any other name you may have had in the past (to confirm aliases)
Authority to Release Personal Information to a Designated Individual Form
Any other documents that you feel are important to your application
How to apply for permanent residency via a paper-based application
If an applicant receives a provincial nomination from a PNP that is not aligned with the Express Entry system, the applicant will then need to apply for permanent residency via a paper-based application process. In this process, nominees will need to send off their paper-based application by mail to Immigration, Refugees and Citizenship Canada (IRCC) instead of applying for permanent resident status online.
Further specific instructions on how to apply by post will be communicated to the candidate in the application package that they will receive after being approved for a nomination.
All fees associated with the permanent residency application will need to be paid online regardless of whether or not the application is paper-based or online-based. After the necessary application fees are paid, the applicant will then need to schedule an appointment for the collection of biometric information such as fingerprints and a photo.
After the fees have been paid and the biometric information has been collected, the application will then be transferred to the Centralized Intake Office in Canada where it will be processed. If approved for Canadian permanent residency, the permanent residency case will then be transferred to the nominee's local visa office abroad who will issue the necessary travel documents.
Language requirements for a Provincial Nominee Program
Irish nationals who would like to immigrate to Canada as permanent residents will need to meet certain language proficiency requirements in either English, French, or both. The exact language requirements regarding what specific language and what degrees of proficiency must be achieved are particular to each Provincial Nominee Program.
For example, Provincial Nominee Programs such as the Federal Skilled Worker Program or National Occupation Classification (NOC) require each applicant to undergo mandatory testing and achieve a certain score in the Canadian Language Benchmark (CLB) system in order to be eligible. The applicant must have their language ability tested in either English, French, or both. Areas of language ability tested include reading, writing, speaking ability, and listening comprehension.
A copy of the applicant's language results will need to be included in their Canadian permanent residence application submission to the IRCC (if applying by a paper-based application) or in their online Express Entry profile.
How much does it cost to apply to a Provincial Nominee Program and Permanent Residency?
The fees to apply for Canadian permanent residence through a Provincial Nominee Program are as follows:
Provincial nominee processing fee: $825
Right of permanent residence fee: $500
Provincial nominee processing fee for your spouse or partner (if applicable): $825
Right of permanent residence fee for your dependent child (if applicable): $500
Biometrics: $85
Biometrics (for a family of 2 or more): $170
Educational Credential Assessments: $300
Language Tests: costs will vary but expect to pay around $300 per test
Medical exams: costs will vary
Miscellaneous costs for certified translation, notaries, and any other necessary documents: costs will vary
In addition to these fees, the applicant is also responsible for the payment of each specific PNP stream application fee to which they are applying. The cost of the PNP application fees will vary depending on the province or territory. All fees will need to be paid in Canadian dollars.
How can Total Law help?
If you are interested in becoming a permanent resident of Canada through a Provincial Nominee Program, we are here to help.
Our team of lawyers is dedicated to helping you make your dream a reality. We can help assess your eligibility criteria for the immigration program you are interested in, help you collect the necessary documents, and advise you on the best way to increase your chances of success.
If you need any help with completing the Express Entry process or with applying for a provincial nomination, we can help guide you through every step of the process. For more information about the services that we offer don't hesitate to get in touch with our team today at (+353) 061 518 025.
Advice Package
Comprehensive immigration advice tailored to your circumstances and goals.
Application Package
Designed to make your visa application as smooth and stress-free as possible.

Fast Track Package
Premium application service that ensures your visa application is submitted to meet your deadline.
Appeal Package
Ensure you have the greatest chance of a successful appeal. We will represent you in any case.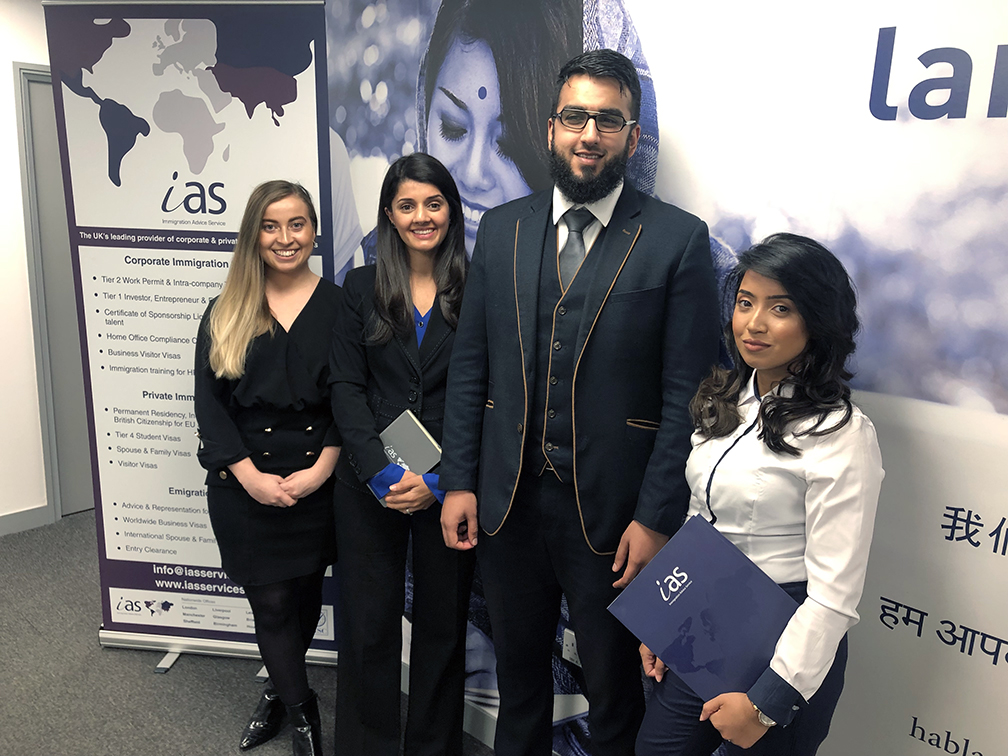 The Advice Package
During this untimed Advice Session with our professional immigration lawyers in London, you will receive our comprehensive advice, completely tailored to your needs and your situation.
Request the Advice Package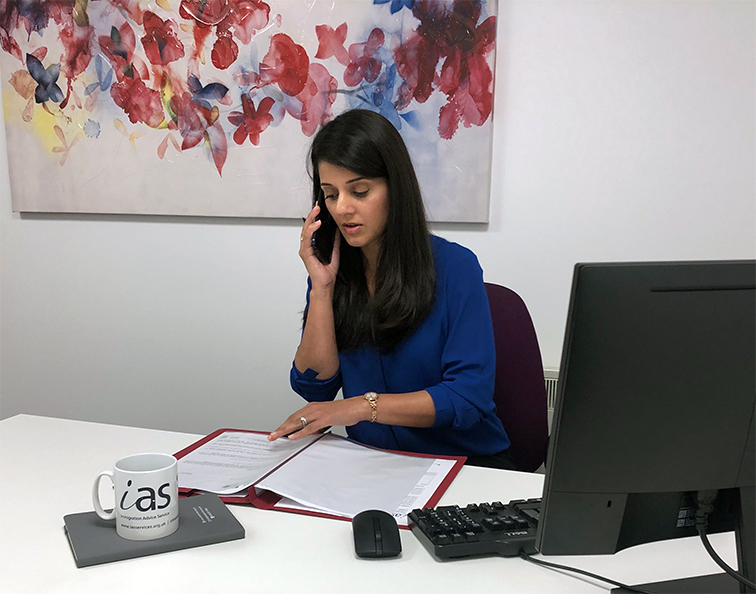 The Application Package
With our Application Package, your dedicated immigration lawyer will advise you on your application process and eligibility. Your caseworker will then complete and submit your forms to the Home Office on your behalf.
Request the Application Package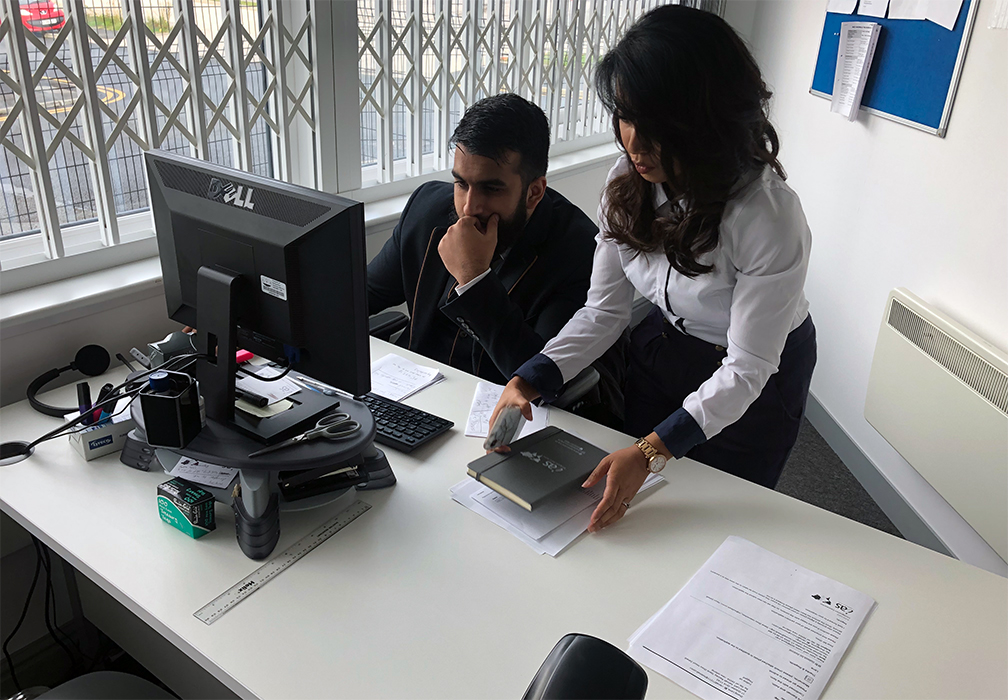 The Fast Track Package
Our Fast-Track Application Package is a premium service for those who need to submit their application in time with their deadlines. Your case will become a top priority for our lawyers and you will benefit from our highest-quality services.
Request the Fast Track Package
The Appeal Package
By choosing our Appeal Package, you can rely on our lawyers' legal knowledge and experience to ensure you have the highest chance of a successful appeal. We will also fully represent you in any hearings/tribunals.
Request the Appeal Package
Related pages for your continued reading.
Frequently Asked Questions
Candidates who apply to a PNP will usually receive a decision on their candidacy within 6 months if applying through Express Entry. Those who apply through a non-Express Entry system will receive a decision within 1-2 years. Processing times will largely depend on the competitiveness of the Provincial Nominee Program along with the province or territory where a candidate is applying.
Altogether, most people will wait between 15-19 months for the processing of both their PNP application and permanent residence application.
To help manage the applications for PNP streams that are very popular, some programs have implemented an 'expression of interest' system. This system prescreens applicants to make sure that the PNP is attracting the right candidates for their program.
To apply to a PNP that uses the 'expression of interest' system, the applicant will first need to submit information such as their educational background, work experience, language skills, etc, to their online profile.
The program will then use this information in the applicant's profile to pick and choose individuals who they believe will make a suitable candidate for their program. If chosen, the applicant will then be invited to apply for that specific PNP stream.
If you find that you can not meet the eligibility requirements for a Provincial Nomination Program or are simply not interested in settling in Canada long term, you may look into the following immigration programs:
Irish citizens who are related to Canadian citizens may also be eligible for family-sponsored permanent residency.