Portugal Citizenship For Sephardic Jews
In 2015, the Portuguese government brought in new legislation to introduce a citizenship application route for Sephardic Jews, following their expulsion from the country back in 1496. However, since then, this route to Portugal citizenship has proven controversial and changes have been enacted in its process as a result.
Total Law have worked with many Sephardic Jews who are Canadian nationals to obtain their rightful Portuguese citizenship through this application route. Call our office now on +1 844 290 6312 to learn more on how we can help you and discuss your specific circumstances for application.
Portuguese Citizenship for Sephardic Jews
IMPORTANT NOTICE!
Kindly be aware that the Portuguese legislative body has endorsed the governmental proposal, effective January 1, 2024. This proposal aims to discontinue the existing system permitting the naturalization of Portuguese Sephardic Jewish descendants. The criteria for this involve demonstrating a longstanding connection to Portugal through proven, objective requirements, specifically tied to a Sephardic community of Portuguese origin
However, the Portuguese is still taking in applications until 1st of January 2024. Be sure to submit your applications and apply before that date.
After the historical ejection of the Sephardic community of Portugal in the 1400s, the Portuguese government sought to overturn this ethnic injustice with the introduction of a new route to citizenship for descendants of those expelled. This allows those with direct Sephardic Jewish ancestry to apply for Portuguese citizenship and enjoy the benefits of being a resident and citizen of the European Union and Schengen Zone.
The route to citizenship for those of Sephardic origin is just one of many, but is the only currently based on heritage alone.
"I'm very happy with the standard of training received on the OISC Level 1 course, i passed my exam. Thank you!"
"My application was approved and a huge weight has been lifted from our shoulders this year "
"We used this service for the spouse visa extension application to assure that all the information was valid and correct."
History of Sephardic Jews in Portugal
Sephardic Jews (or the Sephardim) are a sub-group of Jews who were expelled from Portugal in 1497 and Spain five years prior. In December 1496, King Manuel decreed that all Jews must either convert to Catholicism or leave the country; a request made by the Spanish royal family in negotiations between them to marry him and Isabella, Princess of Asturias. Turning this decree into a full edict of forced conversion the next year, Portuguese Jews were then prevented from leaving the country and were forcibly baptised. Several Jewish communities refused to pay taxes in protest and were deported and abandoned to African territories. As a result, many Sephardic Jews fled Portugal – and some 2,000 converts were massacred in 1506.
Today, Sephardim communities are primarily found in the United States, Canada, the United Kingdom and the Netherlands. Many uphold their traditional practices but have until recent years been unable to return to their Portuguese homeland permanently.
The Law Regarding Portuguese Citizenship for Sephardic Jews
In March 2022, the Portuguese government updated the law around the right to nationality for non-resident Sephardic Jews. The following are the most up-to-date requirements needed for such an application to be lodged and current as at October 2023.
The Portuguese law regarding citizenship rights for Sephardic Jews now stipulates the following as eligibility requirements:
The ownership transmitted mortis causa of real rights over real estate located in Portugal or other personal rights of enjoyment thereof, or (the acquisition by the same means) of shares in commercial or cooperative companies based in Portugal;
Documented frequent trips to Portugal within the applicant's lifetime.
This means that now only those of Sephardic Jewish descent who have either inherited property in Portugal or shares in a Portuguese company, or who have travelled frequently to the country, are eligible for citizenship. This makes the citizenship through descent route more complex than previously, but not entirely unobtainable.
Furthermore, those of Sephardic origin must meet the following criteria:
The applicant must be aged 18 or over, or emancipated in accordance with Portuguese law
The applicant must be of Portuguese Sephardic Jewish descent
The applicant must belong to a Sephardic community of Portuguese origin
The applicant must in some manner maintain continuity of Sephardic tradition through the generations of their family.
Proving Sephardic Ancestry
In order to prove their descendance, citizenship applicants must supply the following supporting documentation:
A valid birth certificate
A criminal record certificate issued by the applicant's home country, demonstrating a clean criminal record
A Jewish community certificate proving Sephardic Jewish lineage of Portuguese origin (through surname, language, genealogy or family memory).
The above-mentioned certificate must contain the full name, date of birth, naturalness, affiliation, nationality and residence of the applicant and the indication of the direct descent or family relationship in the collateral line of a common parent from the Sephardic community of Portuguese origin, together with all the elements of proof.
Certificate or other document proving of ownership, transmitted mortis causa, of real estate rights over immovable property located in Portugal, of other personal rights of enjoyment or of shareholdings in commercial or cooperative companies based in Portugal;
In the absence of such certificate and for demonstration of direct or family relationship in the common parent collateral line from the Sephardic community of Portuguese origin and tradition of belonging to a Sephardic community of Portuguese origin, the following means shall be of proof:
Authenticated document issued by the community to which the applicant belongs, attesting to the use of expressions in Portuguese in rites, Jewish languages or, as the language spoken by community, of the Ladino;
Authenticated documentary records, such as records of Jewish synagogues and cemeteries, as well as residence permits, property titles, wills and other evidence of the applicant's family connection, by direct descent or family relationship in the common parent collateral line from the Sephardic community of Portuguese origin.
It should be noted that often further documents are requested by immigration authorities throughout the application process in order to clarify family history links.
Claiming Portuguese Citizenship for Sephardic Jews
The process for those of Portuguese Sephardic descent to apply for Portuguese citizenship isn't overly complicated but is best navigated with a specialist immigration lawyer to hand. There is currently no appeal process in place for rejected applications and so it is always recommended that legal advice and guidance is sought.
The citizenship application process for descendants of Sephardic Jews is as follows:
Step One: Compile all necessary documents
The necessary documents to detail proof of Portuguese Sephardic ancestry as well as an ongoing meaningful connection with a Jewish community of Sephardic origin must be supplied alongside standard identification information. Documents, particularly those not in the Portuguese language, may need additional legal verification. It is at this stage of the citizenship application that most seek the support of an immigration lawyer in order to ensure accuracy.
As of 2015, documentation detailing the ownership of real estate and/or shares in a Portuguese company must also be included.
Step Two: Submit formal application and pay fee
The application form for citizenship is usually submitted by mail to Portugal or completed and submitted in-person at a Portugal Consulate or Embassy, alongside all required documents as above. It is vital that this application form is completed accurately and in whole, or the application is likely to be delayed in its processing or even rejected outright.
An application fee of €250 is payable upon its submission. This fee must be paid in order for any application to be processed and is non-refundable; even in the case of an application being declined.
Step Three: Application granted or declined
Once an application to obtain Portuguese citizenship has been processed, it will be either approved or rejected. If approved, the applicant will receive a resolution granting citizenship as a Sephardic Jew.
Step Four: Registration of citizenship
The supplied resolution of citizenship must be presented to a local registry office in Portugal within six months of its date of issue. This formally registers the applicant as a Portuguese citizen of Sephardic Jewish ancestry and allows them to receive either a Portuguese passport or ID card.
Processing Time for Portuguese Nationality for People with Sephardic Jewish Origins
There is no set time frame for the processing of applications received under the Portugal Sephardic citizenship route, as each application is managed on a case-by-case basis. Anecdotally, applicants state that the process takes up to six months before they receive a formal resolution of citizenship or a decline.
For those with a successful citizenship application, there is a set time frame for registering the citizenship. This must be done within six months of the date of issuance on the citizenship resolution document.
After Portuguese Citizenship is Granted
Once the citizenship has been granted and registered, applicants will receive a certificate of nationality and a national ID card. These documents allow the holder to apply for a Portuguese passport. If a Portuguese passport is successfully obtained, the holder may enjoy free travel around the European Union and the Schengen zone.
Where Sephardic Jews granted Portuguese citizenship are already nationals of another country, they will be required either to surrender their existing citizenship or be granted dual citizenship. For Canadian nationals, dual citizenship is recognised and so they may maintain both nationalities (and passports) as desired.
Possible Denial of Portuguese Nationality
The citizenship of Sephardic Jews in Portugal is not guaranteed and may be declined for a number of reasons. Reasons for the denial of an application include:
Unclear demonstration of Sephardic Jewish lineage
Unclear demonstration of links with an eligible Sephardic Jewish community
A lack of ownership of real estate and/or shares in a Portuguese company
An incorrectly completed application form.
With the Portuguese government having recently tightened the criteria for citizenship through the Sephardic Jewish route, it is imperative that applicants ensure their application is complete and accurate first time round. Total Law are able to audit documentation requirements and help with the completion of application forms to best ensure the chances of success. Contact the team on +1 844 290 6312 to discuss your circumstances and learn more on how we can help you!
Alternative Ways to Obtain Portuguese Citizenship
There are several routes to obtain Portuguese citizenship aside from the demonstration of eligible historic lineage. With Portugal being considered an affordable and pleasant place to live, those ineligible under ancestry rights may wish to take up another route, such as citizenship through naturalisation (where an applicant has been resident in Portugal for several years in a personal or professional capacity), or citizenship through investment.
If an individual has lineage that does not meet the criteria of Sephardic origin but is Portuguese, they may be able to apply for citizenship through other family eligibility.
How Can Total Law Help
Total Law's team of specialist immigration lawyers manage Portuguese citizenship applications from start to finish for Canadian nationals, including those of Sephardic origin. Our services include the audit and legal verification of required supporting documents, support in the actual completion of the application form and any in-person appointments at a Portugal Consulate or Embassy, and specific legal advice pertaining to citizenship applications.
We know that citizenship applications can be time-consuming and stressful, and that's why our team work to communicate with you openly, honestly and in plain English throughout. Don't let legal jargon or loopholes put you off – Sephardic Jews have a right to Portuguese citizenship and with the right guidance, can obtain it. The Total Law team are contactable by phone on +1 844 290 6312 for a free, no-obligation chat to discuss your circumstances and grounds for application. Under the guidance of our team numerous Canadian nationals of Sephardic origin have obtained dual Canadian-Portuguese citizenship… and you could, too.
Advice Package
Comprehensive immigration advice tailored to your circumstances and goals.
Application Package
Designed to make your visa application as smooth and stress-free as possible.

Fast Track Package
Premium application service that ensures your visa application is submitted to meet your deadline.
Appeal Package
Ensure you have the greatest chance of a successful appeal. We will represent you in any case.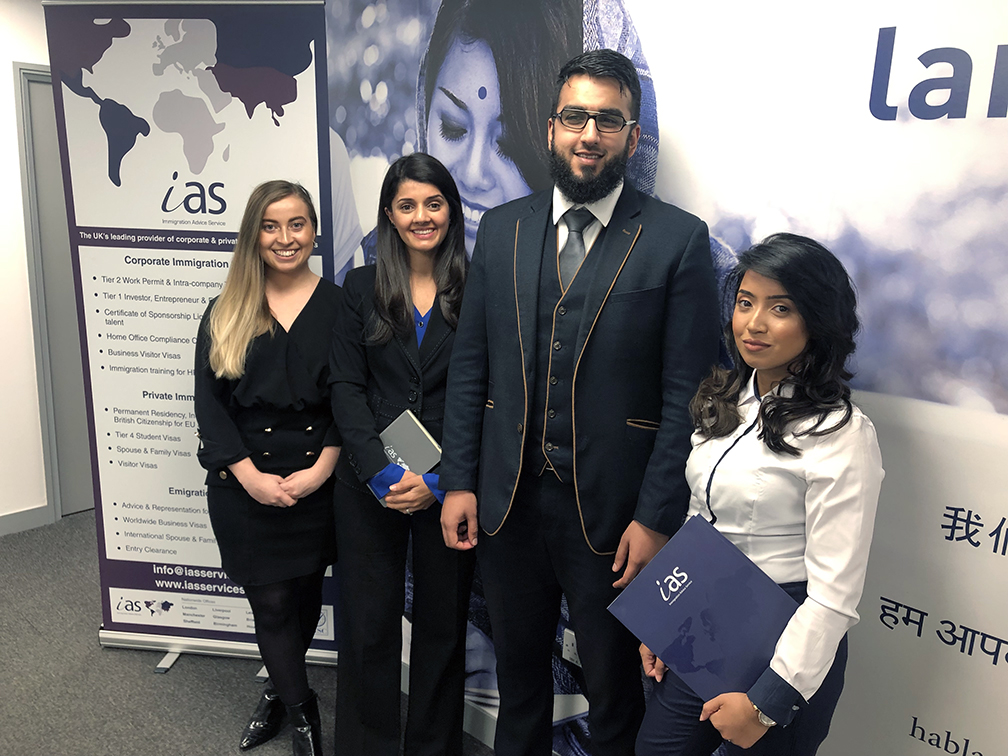 The Advice Package
During this untimed Advice Session with our professional immigration lawyers in London, you will receive our comprehensive advice, completely tailored to your needs and your situation.
Request the Advice Package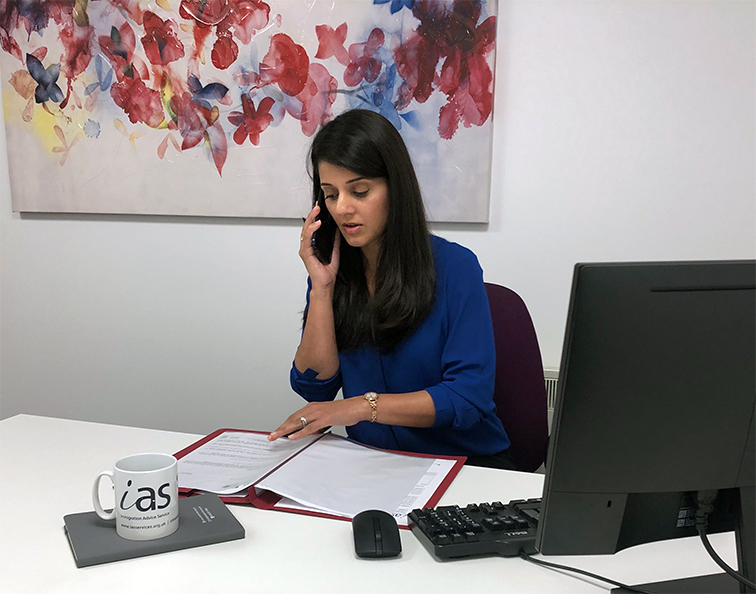 The Application Package
With our Application Package, your dedicated immigration lawyer will advise you on your application process and eligibility. Your caseworker will then complete and submit your forms to the Home Office on your behalf.
Request the Application Package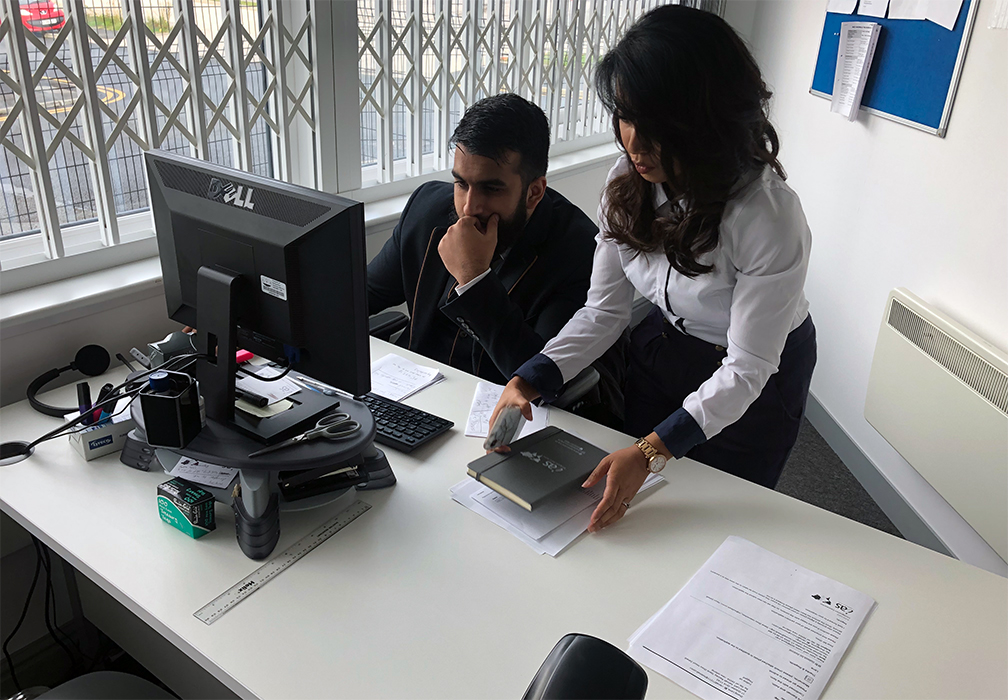 The Fast Track Package
Our Fast-Track Application Package is a premium service for those who need to submit their application in time with their deadlines. Your case will become a top priority for our lawyers and you will benefit from our highest-quality services.
Request the Fast Track Package
The Appeal Package
By choosing our Appeal Package, you can rely on our lawyers' legal knowledge and experience to ensure you have the highest chance of a successful appeal. We will also fully represent you in any hearings/tribunals.
Request the Appeal Package
Related pages for your continued reading.
Frequently Asked Questions
The citizenship application route for Sephardic Jews was launched in 2015 but changed in 2022. Applications prior to 2022 only required applicants to demonstrate their heritage adequately. The 2022 change to Portuguese law means that now applicants must have inherited either real estate in Portugal or shares in a Portuguese company as well as being able to demonstrate their Sephardic heritage.
A fee of €250 must be paid in order for a Portuguese citizenship application to be processed. This amount is non-refundable even in the event of the application being declined.
Despite the changes to the law in 2022, Sephardic Jews are still able to apply for citizenship in Portugal but must meet further eligibility criteria alongside relevant heritage requirements.
Sephardic ancestry must be demonstrated on a Portuguese citizenship application through the supply of one of the following three documents:
A certificate from a Sephardic community recognised under Portuguese law
A certified document from the applicant's Jewish community
Other certified documents attesting to the applicant's family ties with Portuguese Sephardim.
Having a Sephardic surname is not enough to prove heritage, but can help demonstrate origin eligibility for a citizenship application. Common Sephardic surnames include Rodrigues, Nunes, Mendes, Lopes, Gomes, Costa, Pereira and Dias.