Move to Ireland from South Africa
Relocating from South Africa to Ireland can be a complicated process without first acknowledging the various visa routes individuals can apply for.
Contact us today on +1 844 290 6312 for immediate advice and assistance or for more information about the services that we provide.
Relocating from South Africa
South Africa is a non-visa required country to visit Ireland. However, to work, study, live, naturalise, or any other reasoning to enter Ireland, South African citizens must have a visa.
You must present your passport and other relevant documents to the Irish Immigration Officer upon arrival.
As South Africa is outside of the EEA, Switzerland and the UK, South African citizens require permission to live and work in Ireland.
Finding the right visa for you can be a daunting and copious task. Immigration Advice service specialises in finding you the best immigration route for you.
There are several requirements for South African individuals to become eligible for the visa, for instance candidates will need to meet:
The visa requirements
Hold a valid job offer in Ireland
Meet the financial requirements
Hold a valid passport
Pay the correct application fees
Individuals with Work Visas, Retirement visas, or even Investment Visas are welcome in Ireland.
If you're a citizen of a non-EEA country, whether you need a visa or not, you will always be subject to immigration control when you enter Ireland.
Visa Routes and Requirements
Citizens of South Africa do not need a visa to land in Ireland, however will require one to settle and become employed in Ireland.
It is important to note that the first visa issued to you is valid for a single entry to the State. If you wish to leave the State for a short period of time you may need to apply for a re-entry visa – including travel to Northern Ireland.
If you have a valid Irish Residence Permit (IRP) you do not need a re-entry visa when traveling to and from Ireland.
If citizens wish to visit Ireland for 3 months maximum, they can apply for a Short Stay Visa. If you want to come to Ireland for more than 3 months, for example to study, for work or to settle permanently in Ireland with family members who live in Ireland, then you can apply for a Long Stay D visa.
If you are granted a long stay 'D' visa and wish to remain in the State for longer than 3 months you must register and get an Irish Residence Permit (IRP).
Applicants who opt for an employment visa to live and work in Ireland are required to apply 12 weeks prior to entering Ireland.
Ireland offers residence permits to persons through the Immigrant Investor Programme (IIP), which provides four options of investment, ranging from an investment of 500 000 Euro to 2 million Euro.
General Employment Permit
Dependant/Partner/Spouse Employment Permits
Intra-Company Transfer Employment Permit
Contract for Services Employment Permit
Sport and Cultural Employment Permit
Family Visa options:
Join Family Visa Ireland
Spouse/Civil Partner Visas
De Facto Partner Visa
Short Stay Family Visa
Child Dependent Visa Ireland
Non-EEA Family Reunification
Join Non-EEA Employment Permit Holder
Additionally, applicants can apply for a Study visa in Ireland from South Africa.
Candidate Requirements
Applicants must have these basic documents, regardless of what type of visa or visit they intend to have in Ireland:
Your passport
Visa (if necessary)
Boarding card
Other useful documents may include:
A travel itinerary
Proof of sufficient funds
Proof of health insurance that covers the duration of your intended stay
Details of your accommodation
Invitations or letters that help to explain the purpose of your visit.
Even if you have a valid visa for Ireland, you may be refused entry by the Immigration Officer if he/she is not satisfied by your documents or explanations.
Applicants for any one of the visas listed must adhere to basic rules as well as a sturdy application in order to successfully be granted their chosen visa. These are:
Hold a valid passport (this applies to dependents too)
Be financially prepared and able to prove it through documentation such as bank statements
Documentation of any previously rejected or expired visas and passports
2 standard passport sized photographs
Proof of travel insurance
Witten documentation of your intention to relocate to Ireland
Proof of ties to South Africa such as family, job, or property
Secure accommodation prior to arriving in Ireland
Have no criminal convictions, or if they do they must be correctly documented and non-serious
Adhere to the Good Character requirement
Not be involved in any fraudulent activity, such as giving false information on their visa application
Not be involved in any terrorist activity
Copy of residence permit (if applicable)
Copy of medical records (if applicable)
Financial Requirements and Fees
Candidates must be prepared to show they can support themselves financially, without relying on public funding.
This includes being financially prepared to find accommodation in Ireland, support any dependents travelling with you if they are below 18 or do not qualify to find work in Ireland.
The rising cost of living will impact accommodation pricing, as well as the high cost of living in Ireland. Consulting with an immigration specialist to talk through any concerns you may have about this is recommended.
Pre Clearance
If you do not need a visa to come to Ireland, you may still have to apply for preclearance. Preclearance is permission to enter Ireland to apply to reside for certain reasons.
If you are moving to Ireland to live with your Irish de facto partner, a spouse or partner who holds a Critical Skills Employment Permit, or your UK spouse or partner, you have to apply for Pre Clearance. You have to apply for preclearance if you want to come to Ireland:
As the de facto partner of a Critical Skills Employment Permit holder
As the de facto partner of a Hosting Agreement holder
As the de facto partner of an Irish citizen
As the family member of a UK citizen
Pre Clearance can be applied for online. If it is successful, and you intend to stay in Ireland for longer than 3 months, you have to register for an Irish Residence Permit after you arrive in Ireland. Applicants should apply 8 weeks before arriving in Ireland.
Dual Citizenship
If citizens of South Africa living in Ireland wish to settle in Ireland and become an Irish citizen, they must note that South Africa does not allow dual citizenship.
The individual must choose between holding citizenship in one country or the other.
It is advised to consult an immigration lawyers to walk through the benefits that either citizenship holds, and the immigration consequences that decision has for future travel.
Call our friendly team today on 0333 222 0145 or get in touch with IAS immigration experts to find out more about our immigration services.
Dependents
Dependent family members such as spouses or children, can accompany the holder of a Critical Skills Employment Permit and the spouse will be permitted to work in Ireland.
The spouse of a critical skills visa holder now has the right to work in Ireland automatically.
Partners within a life partnerships, similar to marriage and including cohabitation for at least 2 years will qualify as dependents, as well as same-sex partners (whether married or in a life partnership meeting the relevant requirements).
How Total Law Can Help
Immigrating to Ireland from South Africa can seem daunting, especially if you are unsure about Irelands working and immigration policies.
Our specialist team of immigration lawyers are qualified to advise you on the best routes for you and your family, and the easiest immigration path to get you where you want to be.
The lawyers in our team are well versed on the legal implications of global visas, residency, tax and more, and are a call away.
Contact us today on +1 844 290 6312 for immediate advice and assistance or for more information about the services that we provide.
Advice Package
Comprehensive immigration advice tailored to your circumstances and goals.
Application Package
Designed to make your visa application as smooth and stress-free as possible.

Fast Track Package
Premium application service that ensures your visa application is submitted to meet your deadline.
Appeal Package
Ensure you have the greatest chance of a successful appeal. We will represent you in any case.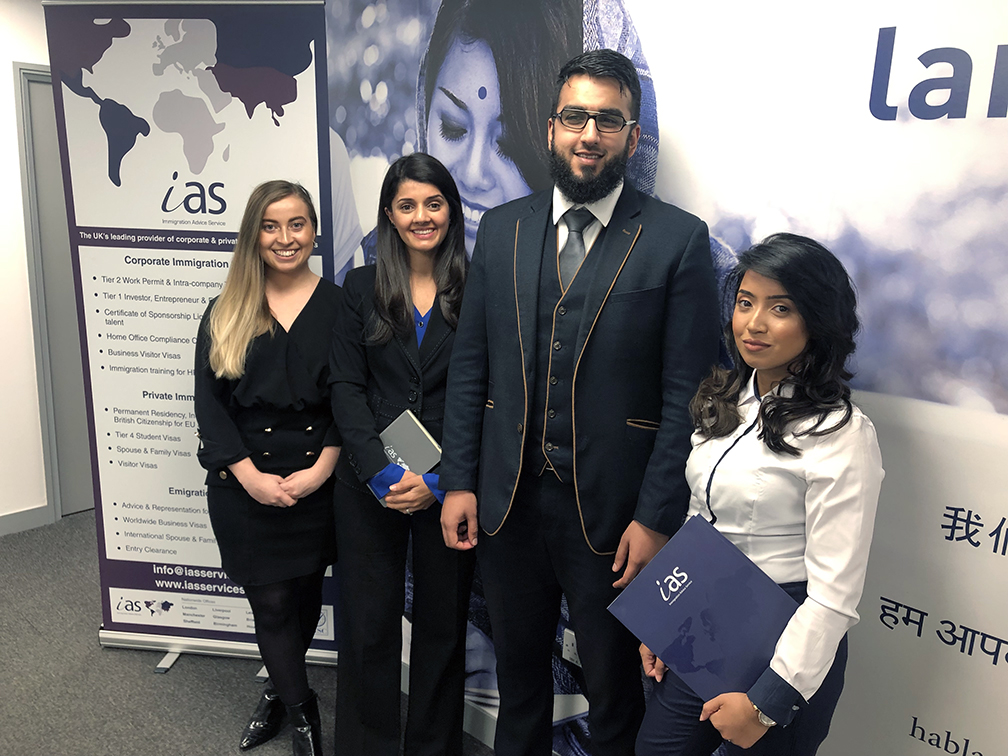 The Advice Package
During this untimed Advice Session with our professional immigration lawyers in London, you will receive our comprehensive advice, completely tailored to your needs and your situation.
Request the Advice Package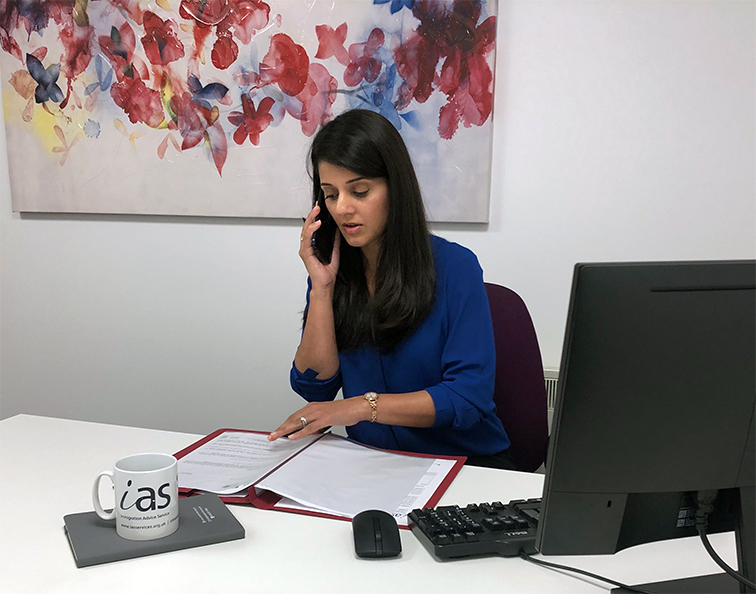 The Application Package
With our Application Package, your dedicated immigration lawyer will advise you on your application process and eligibility. Your caseworker will then complete and submit your forms to the Home Office on your behalf.
Request the Application Package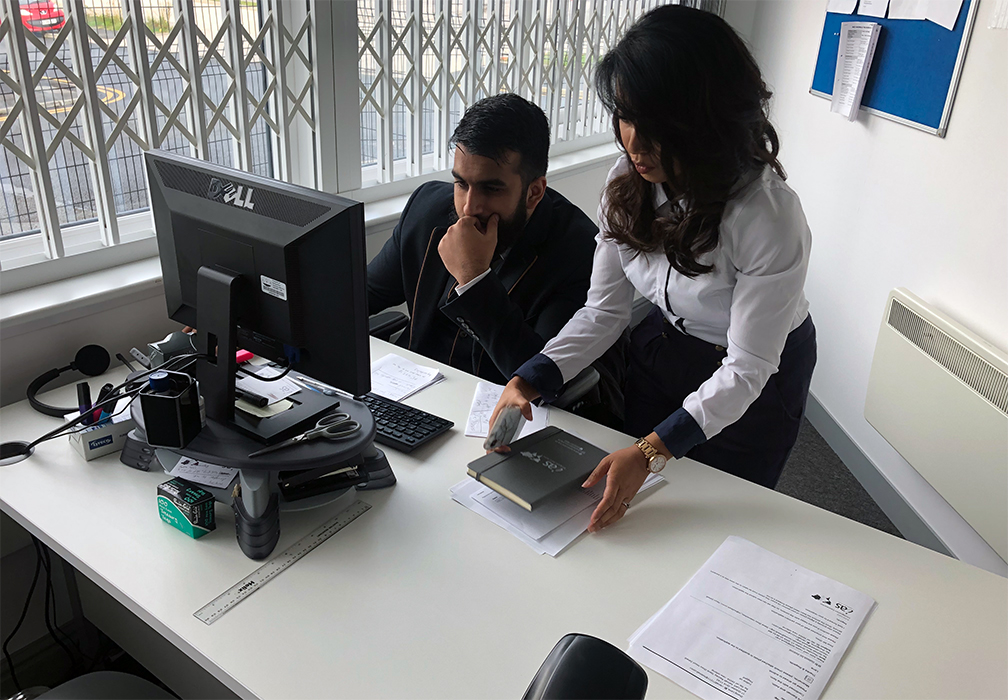 The Fast Track Package
Our Fast-Track Application Package is a premium service for those who need to submit their application in time with their deadlines. Your case will become a top priority for our lawyers and you will benefit from our highest-quality services.
Request the Fast Track Package
The Appeal Package
By choosing our Appeal Package, you can rely on our lawyers' legal knowledge and experience to ensure you have the highest chance of a successful appeal. We will also fully represent you in any hearings/tribunals.
Request the Appeal Package
Related pages for your continued reading.
Frequently Asked Questions
A person should earn €500,00 per year with a fixed amount to cover unexpected expenses. This money will equal an Irish home for example. Your financial records must be verified in detail in Euro.
Crime rates in South African cities have remained flat despite a rise of 38 % from a year ago. This motivates many South African immigrants seeking emigration, especially those with children. Irish life is safe and secure. The report was mainly inclusive, without a single syllable.
SA citizens can visit Ireland without requiring a visa. If you are planning on migrating to Ireland, you need a prior approval to enter Ireland. It's possible to move to Ireland via different routes.
Applicants seeking an Irish short stay visa can apply in three days, for one or two weeks. This visa must be applied to anyone who wants to travel to Ireland or visit people for business purposes. The maximum duration in the case of a "C" visa can not exceed 3 months.