Ireland Marriage Visa
The Marriage Visa is used by visa-required nationals who wish to come to Ireland to marry their Irish partner. Speak to IAS today about your application.
Call (+353) 061 518 025, or use the online contact form to get in touch with us.
Who needs a visa to marry in Ireland?
If you are from a country outside the EU, EEA, or Switzerland, and you wish to marry your Irish partner, you can apply for a Marriage Visa to enter the country on a short-term basis.
If you are a visa-required national, you must apply for a Marriage Visa to marry your partner.
View the full list of visa required nationalities to check whether you need this visa. Note that this list may change frequently, therefore it is advisable to check with Irish Immigration
This allows you to enter the country for a time-limited period. It is a type of Short Stay 'C' Visa which is issued to non-nationals on a temporary basis.
There are a number of eligibility requirements you must meet to be granted this visa.
One of the primary requirements is to have official confirmation of the date you notified the Registrar of your intention to marry.
You can apply for the visa three months in advance of your intended date of travel to Ireland. You must apply for the visa online via the AVATS online application facility.
"I'm very happy with the standard of training received on the OISC Level 1 course, i passed my exam. Thank you!"
"My application was approved and a huge weight has been lifted from our shoulders this year "
"We used this service for the spouse visa extension application to assure that all the information was valid and correct."
Marriage Visa requirements
The requirements for the Marriage Visa include the following for yourself and your partner:
Completed application summary sheets
Valid passport
Two colour passport sized photographs not more than six months old
Application letter
Valid birth certificate
Any previous divorce certificates (where relevant)
Bank statements for the previous six months for both partners
Private medical and/or travel insurance for the non-EEA national
Evidence that the Irish partner has earned at least €40,000 in the last three years
Sufficient evidence of the relationship history
Evidence of intention to marry
Proof of obligation to return to your home country
Evidence of past visa refusals
Explanation of requirements
Summary application form
These must be printed, signed and dated. You must also have proof of payment of the application fee and the additional required documents
Passport
You must provide proof of a valid passport which is in date for at least six months after the intended date of leaving Ireland
You must have a full copy of all previous passports
Signed letter of application
Include the following in your letter of application:
Full contact details
Reason for wanting to come to Ireland
Length of your intended stay
Details of your intended accommodation arrangements
Details of other family members (if in Ireland or an EU country)
Confirming the identity of the person who is funding the trip
Confirmation that you will abide by the conditions of your visa
Accommodation details
An outline of your accommodation arrangements
Supporting letter from the host you are staying with
Proof of address (e.g., utility bill, guesthouse or hostel booking confirmation)
Finances
Current bank statement with past six months of transaction details on official bank paper
Statements must include name, address, account number and account type
Proof of intention to marry
Acknowledgement from the Registrar confirmation date of receipt of the notice to marry
Marriage Registration Form
Evidence of relationship history
Proof of having visited your partner in their country
Evidence of conversations between you (e.g., email, phone logs, WhatsApp messages, etc.)
Proof of having met in person on at least one occasion
Evidence that the relationship is genuine
Any previous marriage, divorce, or dissolution certificates
Obligation to return home (social or economic ties)
Work reasons: You must provide payslips and a letter from your employer
Education reasons: You must submit a letter from your college with details of the course
Family reasons: Details of the family members you live with
Property reasons: Proof of any properties you own or rent
Medical or travel insurance
Proof of medical or travel insurance is not essential for your application but may be requested
Insurance will be required if the visa is approved
Visa refusals
You must provide details of any previously denied visas
You must provide documentation related to any previous deportation, refusal of entry, or other reason for being required to leave the country
How to apply
To apply for a Marriage Visa, you must apply online via the AVATS portal. Below is an outline of the application process.
Section 1 Personal details
Name
Date of birth
Gender
Nationality
Address
Contact details
Details of marriage (where relevant)
Section 1A Passport or travel document details
Passport number
Other passport details
Section 2 Applicant's immigration history
Date of entry in Ireland
Registration number of residence permit
Place of arrival
Status on arrival
Explanation of immigration history in the state
Section 3 Personal details of Irish national spouse/ partner
Name
Date of birth
Nationality of spouse
Gender
Address
Place of birth
PPS number
Contact details
Marriage date
Section 3A Passport details of Irish spouse
Passport number
Other passport details
Section 3B Relationship with the Irish spouse
Background on household accommodation arrangements
Relationship history with dates and significant events leading to marriage
Details of any children from either spouse
Section 4 Current activity of Irish spouse in the state
Type of activity (work, study, etc.)
Details of employment (as applicable)
Details of study (as applicable)
Details of financial resources
Section 5 Criminal declaration of the applicant
Details of any criminal history
Details of offences convicted in Ireland or abroad
Details of court orders
Details of military history
Details of any association with terrorism
Section 6 Statutory declaration
Form for applicant to sign in front of a suitable witness
Form for spouse to sign in front of a suitable witness
Section 7 Additional information
Space for any additional information relevant to the application
Section 8 Document checklist
Confirmation of all documents
What documents do you need for the Marriage Visa?
The documents checklist for the marriage visa includes:
Documents of all applicants

Applicant's current passport(s) and any previous passport(s)
Applicant's birth certificate
Applicant's two passport photographs (signed on the reverse)

Documents of the Irish national

Spouse's current passport(s) and any previous passport(s)
Spouse's birth certificate
Applicant's two passport photographs (signed on the reverse)

Proof of relationship and marriage

Marriage or civil partnership certificate
Notification of marriage or civil partnership (if relevant)
Divorce certificate (if relevant)
Detailed history of the relationship and its timeline
Photographs/ videos of the relationship and wedding

Evidence of the applicant's residence in the state

Letter from a rental agency, rental contract, or tenancy agreement
Letter of registration of tenancy from the Private Residential Tenancies Board
Utility bills in both partners' names
Bank statements for the applicant
Mobile phone bills for the applicant
Bank statements showing rent being paid
Letter from mortgage provider (if relevant)
Utility bills in the names of both the applicant and the spouse

Evidence of current activity of Irish national spouse/ civil partner

Employment

Letter from employer/ contract of employment
Six recent payslips and three years' worth of P60s
Bank statements for the last 12 months
Evidence of private medical insurance (both partners)

Self-employment

Agreed tax assessment from the Revenue Commissioner for the previous financial year or Letter of Registration for Self-Assessment
Business bank statements from the last 12 months
Private bank statements from the last 12 months
Proof of private medical insurance

Study

Letter from college stating the nature of the course
Proof of private medical insurance
Bank statements for the last 12 months

Involuntary unemployment

Letter from the Department of Social Protection with details of benefit claims
Letter from Employment Services Office acknowledging registration as a jobseeker
Letter from past employer outlining circumstances of end of employment (where relevant)
Bank statements for the last 12 months
P60s for last two years of employment and P45 from last role

Residing with sufficient resources

Bank statements from the last 12 months
Letter from the Department of Social Protection outlining any benefit claims (or lack thereof)
Proof of private medical insurance (for spouse/ partner and applicant)

Criminal convictions

A police clearance certificate from any country you resided in during the last five years (excluding Ireland)
Note that any documents in a language other than Irish or English must be accompanied by an official translation, with the translator's contact details included.
How much does the Marriage Visa application cost?
The cost of the marriage visa application is €100. This allows for a multi-entry visa.
The fee is non-refundable in the event of your application being refunded or withdrawn.
In addition to this fee, there may be extra charges you are required to pay. You will likely be informed of these during the process.
How long is the waiting period?
The Irish marriage visa application time takes approximately eight weeks from the date you submit your application and supporting documents.
All applications will be processed in the order that they are received. This can vary depending on the country you applied in.
Advice Package
Comprehensive immigration advice tailored to your circumstances and goals.
Application Package
Designed to make your visa application as smooth and stress-free as possible.

Fast Track Package
Premium application service that ensures your visa application is submitted to meet your deadline.
Appeal Package
Ensure you have the greatest chance of a successful appeal. We will represent you in any case.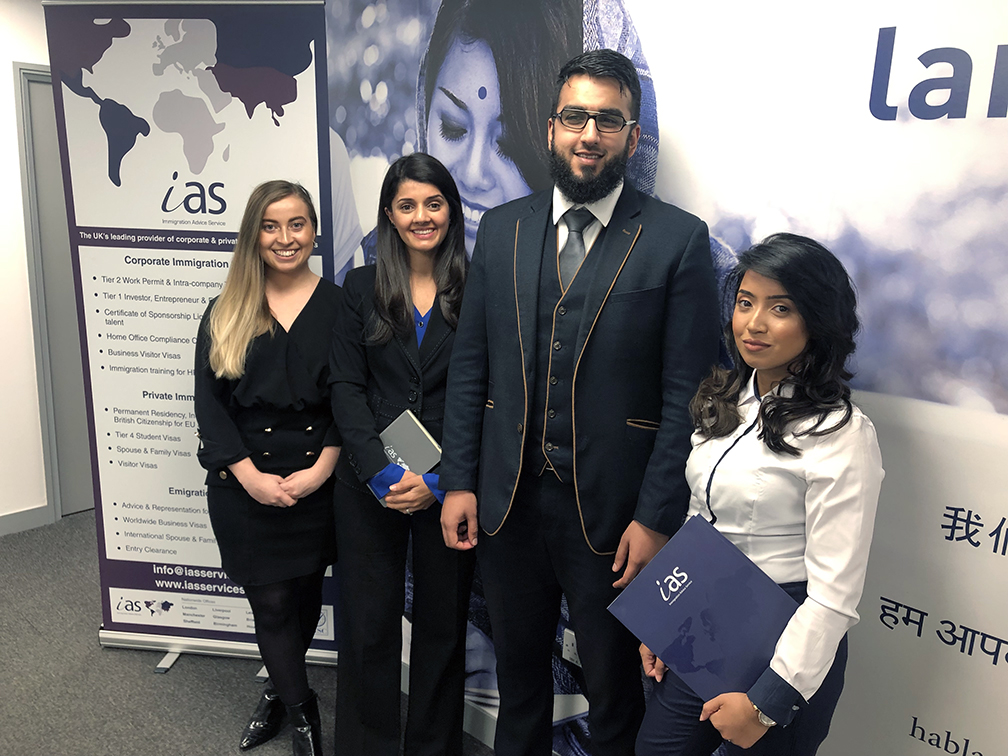 The Advice Package
During this untimed Advice Session with our professional immigration lawyers in London, you will receive our comprehensive advice, completely tailored to your needs and your situation.
Request the Advice Package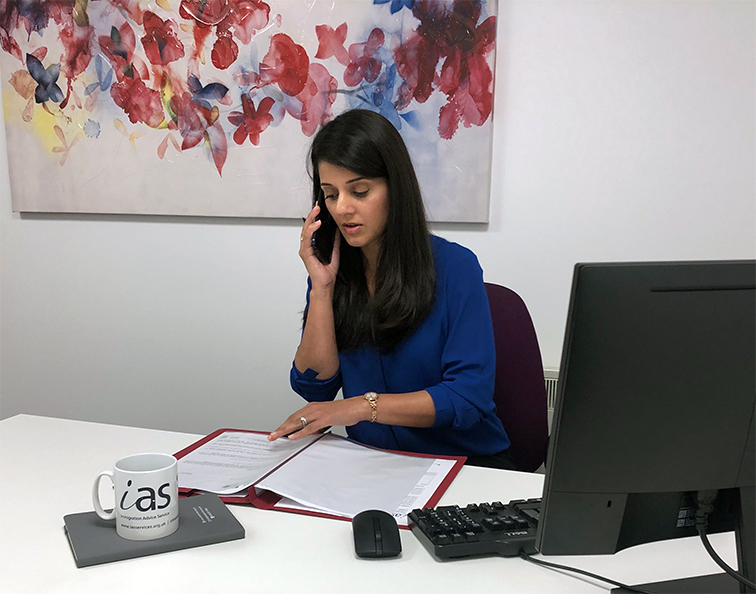 The Application Package
With our Application Package, your dedicated immigration lawyer will advise you on your application process and eligibility. Your caseworker will then complete and submit your forms to the Home Office on your behalf.
Request the Application Package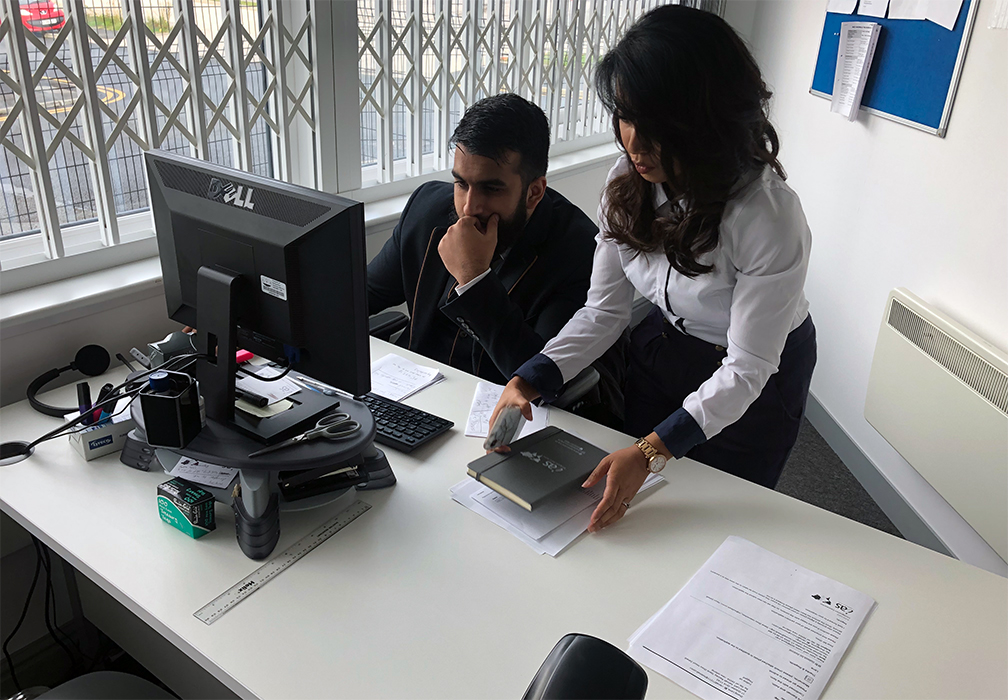 The Fast Track Package
Our Fast-Track Application Package is a premium service for those who need to submit their application in time with their deadlines. Your case will become a top priority for our lawyers and you will benefit from our highest-quality services.
Request the Fast Track Package
The Appeal Package
By choosing our Appeal Package, you can rely on our lawyers' legal knowledge and experience to ensure you have the highest chance of a successful appeal. We will also fully represent you in any hearings/tribunals.
Request the Appeal Package
Related pages for your continued reading.
Frequently Asked Questions
It can take up to eight weeks to get a decision on your marriage visa application.
This may be significantly longer in the event that your application is incomplete or inaccurate.
You are not automatically entitled to stay in Ireland once you marry an Irish citizen. If you are a British, EU, EEA, or Swiss citizen, you likely do not need permission from an immigration officer to live in Ireland.
However, if you are from outside the EU or EEA, you will likely be required to apply for a visa to enter or remain in Ireland.
The most appropriate visa for your circumstances depends on a variety of factors. If you are unsure, we recommend speaking to a specialist immigration solicitor who can advise you on the most appropriate Irish visa based on your circumstances and goals.
If you are a non-EU or EEA citizen, you will be required to apply for a marriage visa if you wish to come to Ireland for the purposes of marrying an Irish citizen.