Canada Entry Requirements
In order to cross the border into Canada, you will have to comply with the country's entry requirements.
For more information about travelling to Canada, including what you need to do to prepare, and for specific travel advice for your country, reach out to one of our immigration lawyers today. Call us on +1 844 290 6312, or contact us online.
Overview of Canada Entry Requirements
Like most other countries, Canada has certain rules and requirements that all travellers must adhere to if they wish to visit.
The most important of these is making sure that you have proper clearance in the form of a valid Visitor visa or an electronic travel authorization (eTA) before you travel.
You must also ensure that you bring the right identification documents with you, such as a valid passport.
At the time of writing, Canada also has requirements relating to COVID-19 and helping to prevent it from spreading. Some of these will involve using the ArriveCAN app to register your personal information before you travel.
Finally, you should check if you might be inadmissible to Canada for certain reasons, such as if you have committed certain crimes or for medical reasons.
Note that the information on this page will primarily be aimed at foreign nationals visiting Canada temporarily. It will not cover the requirements for Canadian citizens or Canadian permanent residents.
Overview of Visitor Visas and eTAs
Before travelling to Canada, you must first obtain either a Visitor visa or an eTA if you are traveling for a short time.
Which one you'll need depends if your home country is on the visa-exempt list or the visa-required list.
If you're from a country on the visa-exempt list, you will need an eTA. If you're from a country on the visa-required list, you will need a Visitor visa.
Note that if you're from a visa-exempt country, you will only need an eTA if you're travelling to Canada by plane. You will not need an eTA or any other special permit if you're travelling by any other mode of transport, such as by car, bus, boat or train.
However, you must still carry valid identification and travel documents with you at all times.
If you're from a visa-required country, you will need a Visitor visa regardless of your method of travel to Canada.
If you are travelling for a long time, say to work or to join family, you will need a different Canada visa.
Note that possession of a valid Visitor visa or eTA, or any other visa will not guarantee entry into Canada. The decision will ultimately lie with a Border Services Officer, who will grant or deny you entry at the Canadian border.
How Can I Apply for a Visitor Visa or an eTA?
Applying for a Visitor Visa
As with most Canadian visas, you must apply for a Visitor visa online through the official Government of Canada website.
As part of the application process, you must provide copies of your passport (or other travel documents), information about your family, and other personal details to prove that you are eligible to enter Canada.
You may also provide details of your travel history, financial situation or your itinerary of activities in Canada to help support your visa application.
You will also have to pay the application fee, which is $CAN100.
After applying for a Visitor visa, you may also have to attend a local visa application centre in order to give your biometrics information in the form of a photograph and fingerprints.
This will cost an additional fee of $CAN85.
Applying for an eTA
You must apply for an eTA online through the official Government of Canada website.
You will need your passport and a credit or debit card to pay the application fee, which is $CAN7.
After filling in the online form and paying the fee, you will receive an email confirming that your application has been successful.
Your eTA is electronically linked to your passport, so you will not need to bring any other special documents to prove that you have an eTA.
What Are the COVID-19 Requirements?
In order to visit Canada, you must first qualify for the fully vaccinated traveller exemption. You may be deemed inadmissible to enter Canada if you don't qualify as a fully vaccinated traveller.
In order to qualify, all of the following must apply to you:
You must have received at least 2 doses of a COVID-19 vaccine accepted for travel, a mix of 2 accepted vaccines, or at least 1 dose of the Janssen Jcovden vaccine
You must have received your second dose at least 14 calendar days before you enter Canada
You must have no signs or symptoms of COVID-19
You must have an ArriveCAN receipt with letter A, I, or V beside your name by uploading proof of vaccination in ArriveCAN
At the time of writing, you will not have to conduct pre-entry testing for COVID-19 if you qualify as a fully vaccinated traveller.
It's important to note that Canada may and will change their COVID-19 restrictions and requirements in the future. It's important to check the Government of Canada's website for the most up-to-date and relevant information about entry requirements before you travel.
Who Needs to Use ArriveCAN?
To confirm that you meet Canada's COVID-19 requirements, you must use the ArriveCAN service.
You can access ArriveCAN through your smartphone or on the Government of Canada's website.
All travellers to Canada (except those with accessibility issues) must use the app to register their information within 72 hours before reaching Canada. If you're setting off on a cruise ship bound for Canada, you may use the app 72 hours before boarding.
You must also normally use the service to register your information if you are transiting through a Canadian airport to reach another country. However, you will be exempt from this requirement if you are transiting through any of the following airports and stay in the secure transit area for the entirety of your connection:
Vancouver international airport
Toronto Pearson international airport (Terminal 1 only)
Montreal-Trudeau international airport
Calgary international airport
If you don't submit your information through ArriveCAN, you may be denied boarding for your plane or cruise ship, or denied entry into Canada at the Canadian border.
What Information Do I Need to Submit on ArriveCAN?
You must submit the following information on ArriveCAN before travelling to Canada:
Contact information for you and other people travelling with you
Details of your travel documents
The purpose of your travel
Travel details, such as your:

Date and time of arrival
Port of entry if you're entering by land, rail or sea
Flight number, airport and airline
Embarkation location and date of departure, if travelling by cruise ship

Proof of vaccination and vaccination status
Details of the countries you've visited in the 14 days prior to your arrival in Canada
Pre-entry test results (if required)
Quarantine plan (if required)
After submitting your information on ArriveCAN, you will receive a receipt. You will need to show this receipt if asked at any point when entering Canada.
You may show the receipt as it's displayed on the app, through a screenshot, through your confirmation email, or as a printout.
Who is Inadmissible to Canada?
Certain travellers may be unable to travel to Canada on account of being inadmissible. If you're inadmissible, you may be denied a Visitor visa or an eTA and be refused entry into Canada.
There are a number of reasons why you may be inadmissible to Canada, including the following:
Security reasons, such as espionage, violence or terrorism
Human or international rights violations, including the following:

War crimes
Crimes against humanity
Being a senior official in a government engaged in gross human rights violations or subject to international sanctions

Committing a crime, including driving while under the influence of drugs or alcohol
Being involved in organized crime
Medical reasons, such as medical conditions that:

Endanger public health
Endanger public safety or
Cause excessive demand on health or social services

Financial reasons, such as if you're unable or unwilling to support yourself and your family members
Misrepresentation, including providing false information or withholding information to the Canadian government under the Immigration and Refugee Protection Act
Having an inadmissible family member
How Can I Overcome Inadmissibility?
If you're inadmissible to Canada but have a valid and justifiable reason to travel, you may be able to obtain a temporary resident permit (TRP). This will allow you to travel to Canada.
To obtain a TRP, you must outline why your visit to Canada outweighs any health or safety risks to Canadian society.
TRPs are only usually issued for the length of your stay in Canada. For example, if you need to attend an event in Canada, the TRP will normally only be valid for the length of that event.
Alternatively, if you're criminally inadmissible to Canada, you may be able to overcome your criminal convictions. You may do this by doing any of the following:
Convince an immigration officer that can be deemed rehabilitated, which means that enough time has passed since your criminal conviction
Successfully apply for rehabilitation
Be granted a record suspension (also known as a pardon)
What Documents Do I Need to Enter Canada?
As a general guide, you should have the following documents with you if you're an international traveller visiting Canada:
Valid passport or travel document
A valid visa, if you need one
ArriveCAN receipt
Proof of COVID-19 vaccination
If travelling with children under the age of 18:

Legal documents such as a custody decree or adoption papers, if applicable
A consent letter if you share custody of the child and the other parent or legal guardian is not travelling with you, or you are not the parent or legal guardian

A letter of invitation or a letter of introduction, if applicable
Note that you may be asked by a Border Services Officer to produce documents that are not listed here.
What Can I Expect at the Canadian Border?
When you arrive at the Canadian border, you will be met by a Border Services Officer.
They will conduct a number of checks, such as the following:
You have a valid passport and/or travel documents
You're the same person who was approved to come to Canada
You have a valid ArriveCAN receipt
You don't have any COVID-19 symptoms
You'll leave Canada at the end of your stay
If you're entering Canada through one of its 10 major international airports, your fingerprints will be checked automatically at a primary inspection kiosk.
At smaller airports and other ports of entry, such as a land border crossing, you may have your fingerprints checked if you're referred to a secondary inspection.
If the Border Services Officer decides that you pass all of the necessary checks, they may stamp your passport or let you know how long you can stay in Canada. They may sometimes limit or extend your stay, depending on your personal circumstances.
You will then be allowed entry into Canada.
It's important that all travellers to Canada are aware of the necessary entry requirements and procedures they must follow in order to be granted entry.
Some things, such as obtaining a valid Visitor visa or eTA and using the ArriveCAN service, are incredibly important due to being mandatory requirements for all foreign nationals who don't have a valid Canadian passport or permanent resident card.
If you're unsure about what you need to do to prepare for your trip to Canada, including what documents you need or if there are any special circumstances that might apply to you, Total Law can help.
We offer complete and bespoke legal services in the immigration sector and beyond. We cover a wide range of countries, including Canada, and are highly experienced in all things to do with immigration.
Whether you need clarification on any part of Canada's entry requirements, are unsure about COVID-19 testing and quarantine requirements, or need a representative to liaise with the Canada Border Services Agency, we can help.
For more information about the services we provide and what we could do for you, reach out to us today at +1 844 290 6312, or contact us online.
You may be interested in reading about.
Advice Package
Comprehensive immigration advice tailored to your circumstances and goals.
Application Package
Designed to make your visa application as smooth and stress-free as possible.
Appeal Package
Ensure you have the greatest chance of a successful appeal. We will represent you in any case.

Fast Track Package
Premium application service that ensures your visa application is submitted to meet your deadline.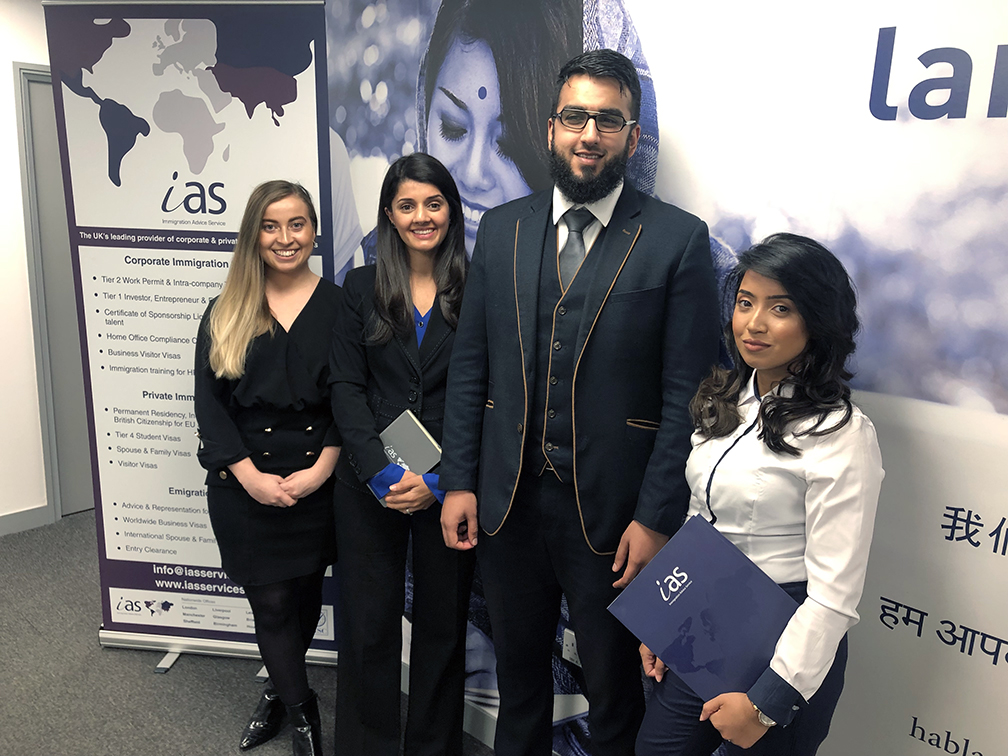 The Advice Package
During this untimed Advice Session with our professional immigration lawyers in London, you will receive our comprehensive advice, completely tailored to your needs and your situation.
Request the Advice Package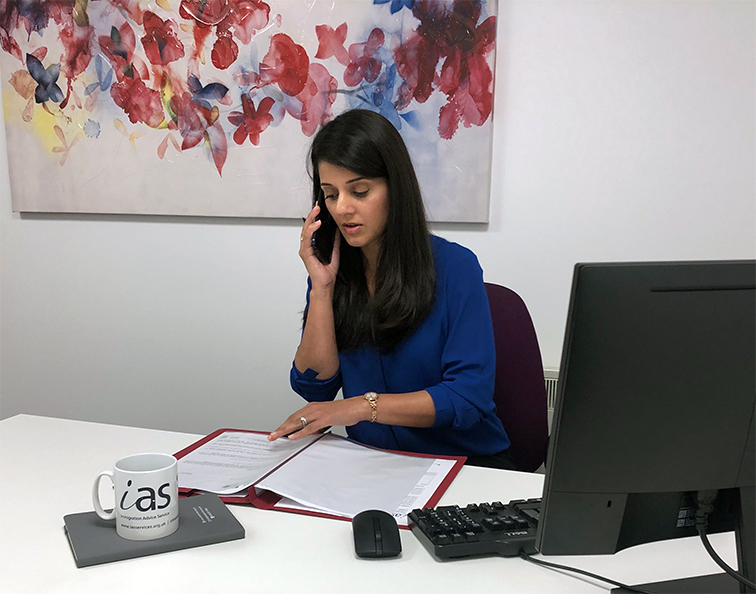 The Application Package
With our Application Package, your dedicated immigration lawyer will advise you on your application process and eligibility. Your caseworker will then complete and submit your forms to the Home Office on your behalf.
Request the Application Package
The Appeal Package
By choosing our Appeal Package, you can rely on our lawyers' legal knowledge and experience to ensure you have the highest chance of a successful appeal. We will also fully represent you in any hearings/tribunals.
Request the Appeal Package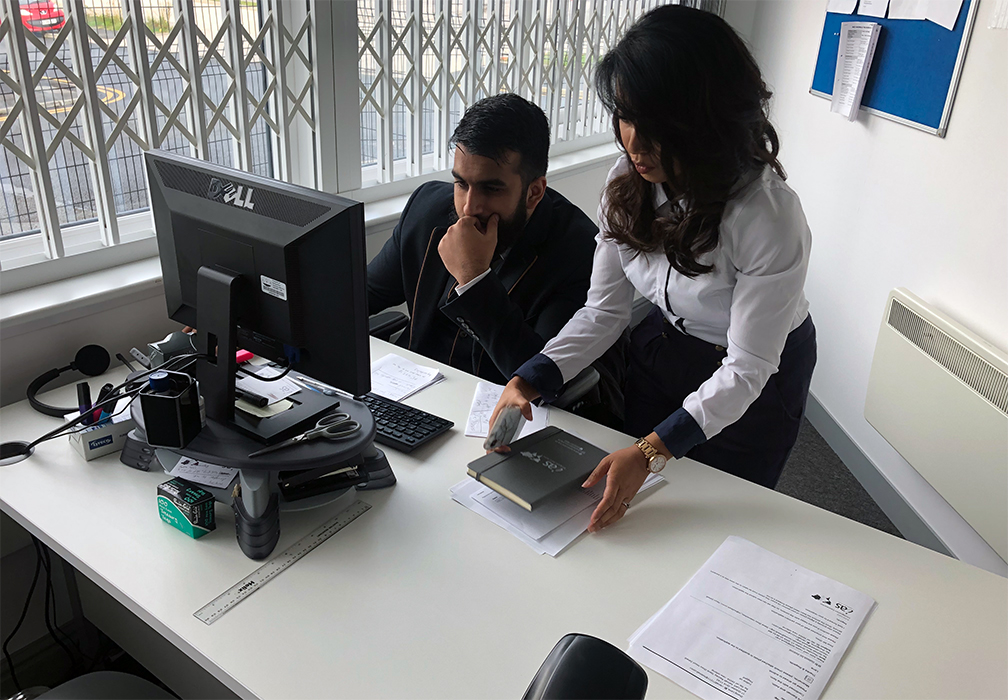 The Fast Track Package
Our Fast-Track Application Package is a premium service for those who need to submit their application in time with their deadlines. Your case will become a top priority for our lawyers and you will benefit from our highest-quality services.
Request the Fast Track Package