Portugal Retirement Visa for Citizens Of Bangladesh
Moving to another country at retirement age is not an easy process. Fortunately, Total Law solicitors can help Bangladeshi citizens transition to life in Portugal with ease.
Call us on +44 (0)333 305 9375 Total Law to find out more about the Portugal Retirement Visa for citizens of Bangladesh.
Overview of Portugal Retirement Visa for Citizens of Bangladesh
Retiring in Portugal is fairly straightforward for EU citizens. They must apply for a residence permit from the Portuguese Immigration Service (SEF), and request a registration certificate for stays of longer than 3 months.
However, retirement in Portugal for non-EU citizens, including Bangladeshi citizens, is a much longer process. Applicants must either pursue a D7 Visa or a Portugal Golden Visa. Both application processes involve meeting eligibility requirements, gathering supporting documents and paying a fee.
With the support of a Total Law solicitor, retirees from Bangladesh can opt for a pathway that most suits their circumstances. Get in touch with us on +44 (0)333 305 9375 to find out which route is best for you.
"I'm very happy with the standard of training received on the OISC Level 1 course, i passed my exam. Thank you!"
"My application was approved and a huge weight has been lifted from our shoulders this year "
"We used this service for the spouse visa extension application to assure that all the information was valid and correct."
Overview of Portugal D7 Visa
The Portugal D7 Visa allows Bangladeshi citizens to retire in Portugal, travel to EU countries without a visa, and eventually apply for Portuguese citizenship.
This visa is also known as the Portugal Passive Income Visa or the Portugal Retirement Visa. Although it is not only aimed at retired people,  pensioners may benefit from the visa the most.
Eligibility for Portugal D7 Visa
All D7 Visa applicants must have a Portuguese bank account, a Número de Identificação Fiscal (NIF) number and be willing to become a tax resident in Portugal.
It is also a requirement to be a non-EU or EEA national, which applies to all Bangladeshi citizens.
Applicants must be at least 18 years old and possess a clean criminal record. They must also meet the minimum passive income requirements, as SEF must know that they can support themselves financially despite not working in Portugal.
Single applicants must have a passive income of at least €8,460 per annum or €705 per month. Individuals applying with their spouse must possess an additional 50% of this. If dependent children are involved, an additional 30% of the original income applies for each child.
These funds may come from long-term, fixed-rate financial investments, real estate, savings interest, pensions, intellectual property, business dividends (if the candidate does not work for the company), transferable equity, and/or royalties.
When applying for the D7 Visa, each applicant must be willing to meet the minimum residency requirement whilst in Portugal. This means individuals from Bangladesh must be prepared to spend at least 16 months in Portugal for each 2 years that they reside in the country.
Documents Required for Portugal D7 Visa Application
All documents for a Portugal D7 Visa application must be translated into Portuguese by a certified translator (if the original language is not Portuguese). The supporting documents are:
2 passport-sized photographs
Police or criminal record check certificate
Cover letter
Valid passport (must be valid for at least six months from the application date)
Proof of long-term accommodation in Portugal
Evidence of sufficient passive income
Confirmation of health insurance coverage
Completed D7 Visa application form
In some cases, applicants must provide additional supporting documents, such as marriage certificates, birth certificates, references and travel details. However, these documents are not requested in every application and vary depending on the applicant's circumstances.
Application for Portugal D7 Visa
The application process can begin when the applicant is planning on departing for Portugal within the next 3 months. The first step in the process is to apply for a D7 Residency Visa from a Portuguese Embassy or Consulate in Bangladesh.
Individuals who pass this stage will receive a stamp in their passport, allowing them to enter Portugal within the next 120 days.
Upon arrival in Portugal, D7 Residency Visa holders must schedule an appointment at a local SEF office and apply for a temporary residence permit, which will be valid for 2 years. Bangladeshi citizens who wish to remain in Portugal after this time can renew their permit for a further 3 years.
After holding a residence permit for 5 years, candidates may apply for Portuguese citizenship. However, there are some restrictions on Bangladesh citizens having dual citizenship and anyone hoping to retain their status in Bangladesh alongside Portuguese citizenship should reach out to an immigration specialist for advice.
It is likely that the Portugal Golden Visa scheme will end in 2023. However, it is currently still possible to take part in the scheme. Bangledeshi nationals who receive this visa can live in Portugal for one year.
After this time, they can renew the visa every two years, before potentially applying for citizenship (after six years).
Eligibility for Portugal Golden Visa
To apply for the Portugal Golden Visa, people from Bangladesh must have a clean criminal record, sufficient funds for a significant investment and a commitment to invest for at least 5 years. They must also be 18 years old or over.
For the two-year period that the Bangladeshi citizen is a Golden Visa holder, they must be prepared to spend at least 14 days in Portugal.
Only certain investments count towards Golden Visa eligibility. They are:
Transferring capital (€250,000 for national cultural heritage or artistic production; €350,000 for scientific research; €500,000 for low-maintenance option, €1,500,000 for general option; €500,000 to increase the share capital of a Portuguese company and create 5 permanent jobs for 3 years)
Creating at least 10 jobs (entrepreneurial option)
Buying real estate of €350,000 or more (located in an urban rehabilitation area and constructed at least 30 years ago) or €500,000 or more (traditional option, excludes residential properties in certain metropolitan and coastal areas)
Documents Required for Portugal Golden Visa
The Golden Visa application process involves providing documents for evidence of eligibility. They are:
Proof of healthcare coverage
Receipt of application processing fee
Copy of valid passport or another government-issued travel document
Authorisation for SEF to access criminal records in Portugal
Details of Bangladeshi criminal record
Evidence of investment (e.g., proof of fund subscription)
Documents that portray good standing with the Portuguese Tax and Customs Authority and Social Security System
Declaration of compliance with the minimum investment requirements (for at least 5 years)
Application for Portugal Golden Visa
Before applying for a Golden Visa, candidates must gather the appropriate supporting documents and ensure any non-Portuguese information is officially translated into Portuguese.
The next step is to get an NIF number in Portugal and open a Portuguese bank account. Once this step has been completed, prospective applicants can make an investment and keep proof of investment.
The application can be completed on the SEF online portal, with the required supporting documents. There will be an initial application charge of €5,325 and a processing fee of €533 (plus an additional €83 for each dependent).
Anyone who completes the application form will receive a receipt that enables them to schedule an appointment with SEF via the online portal. It is important to make a note of the appointment date, as neglecting to turn up can result in a denied application.
On the day of the appointment, applicants must provide their supporting documents in physical form and have their fingerprints taken. If the application is successful, they will receive a Portugal Golden Visa within a few months.
Just like the D7 Visa, the Portugal Golden Visa counts towards qualifying years for citizenship. After 5 years, an application for citizenship can be submitted.
The Benefits of a Portugal Retirement Visa for Bangladeshi Citizens
Being able to live and travel in Portugal provides an opportunity to enjoy a relaxed retirement in a beautiful country. Bangladeshi nationals can make the most of Portugal's excellent healthcare, affordable real estate and low cost of living.
Both the Golden Visa and the D7 Visa allow Bangladeshi citizens to travel to the Schengen area without a visa. This means they can explore not just Portugal, but many other EU countries, without filling out visa applications.
One of the most attractive elements of the Golden Visa is the fact that it has one of the lowest minimum investment thresholds in Europe. This means it is one of the most affordable ways to reside in an EU country as a foreign investor.
How to Become a Portuguese Citizen With a Portugal Retirement Visa
Both the D7 Visa and the Golden Visa allow Bangladeshi citizens to become citizens of Portugal within 5 years.
After the 5 year period, visa holders can submit an application for citizenship, which involves providing the following supporting documents:
Proof of knowledge of Portuguese language (certificate of passing a Portuguese language test, certificate of Portugese as a foreign language, or qualification certificate from a Portguese public, private or cooperative establishment)
Birth certificate
Criminal record
Written request (in Portuguese) addressed to the Minister of Justice, which includes the requested personal details and is signed in the presence of one of the Registry staff, before someone with powers to recognise the signature
Applicants working with a lawyer may submit the application online, rather than in person or by mail. This saves plenty of time and effort, so we advise working with a Total Law solicitor on +44 (0)333 305 9375 to make this happen.
How Can Total Law Help?
Our experienced solicitors know all about the benefits and drawbacks of the Portugal Retirement Visa. If you are not suitable for one of these schemes, they will tell you immediately. You can trust us to direct you towards the most suitable Portuguese immigration route.
The experienced team can also provide guidance on the documentation needed to support an application, as well as help with any potential issues that could lead to a possible refusal of your Retirement Visa application.
If the D7 Visa or Golden Visa would suit you, our team is ready to offer a range of corporate immigration services. Simply call us on +44 (0)333 305 9375 to recieve our comprehensive guidance.
Advice Package
Comprehensive immigration advice tailored to your circumstances and goals.
Application Package
Designed to make your visa application as smooth and stress-free as possible.

Fast Track Package
Premium application service that ensures your visa application is submitted to meet your deadline.
Appeal Package
Ensure you have the greatest chance of a successful appeal. We will represent you in any case.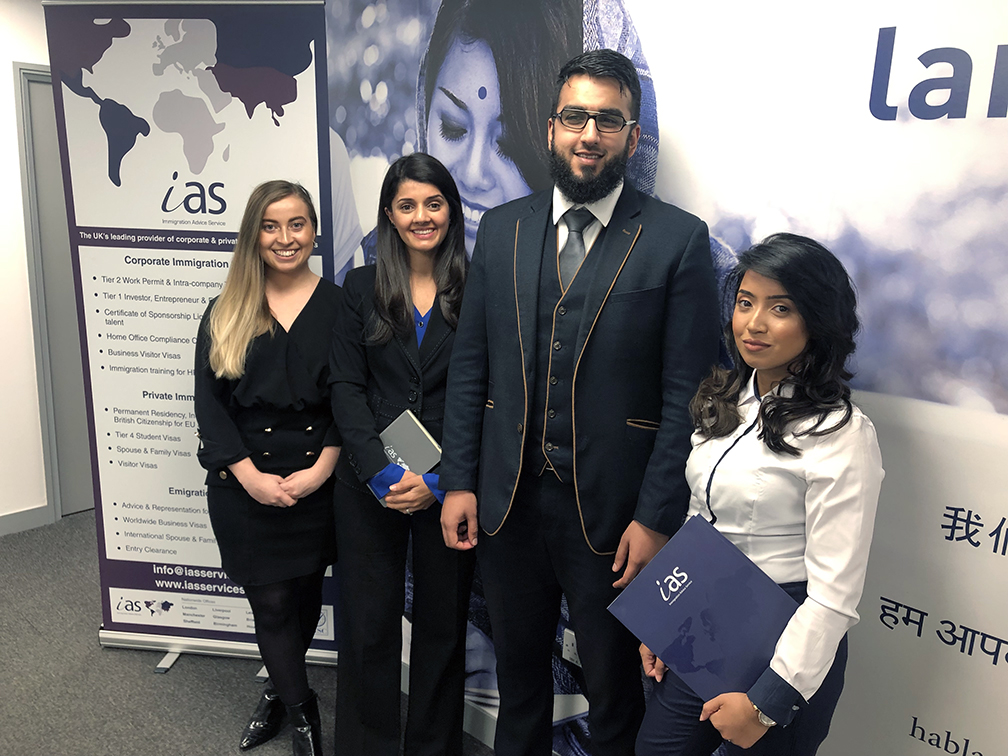 The Advice Package
During this untimed Advice Session with our professional immigration lawyers in London, you will receive our comprehensive advice, completely tailored to your needs and your situation.
Request the Advice Package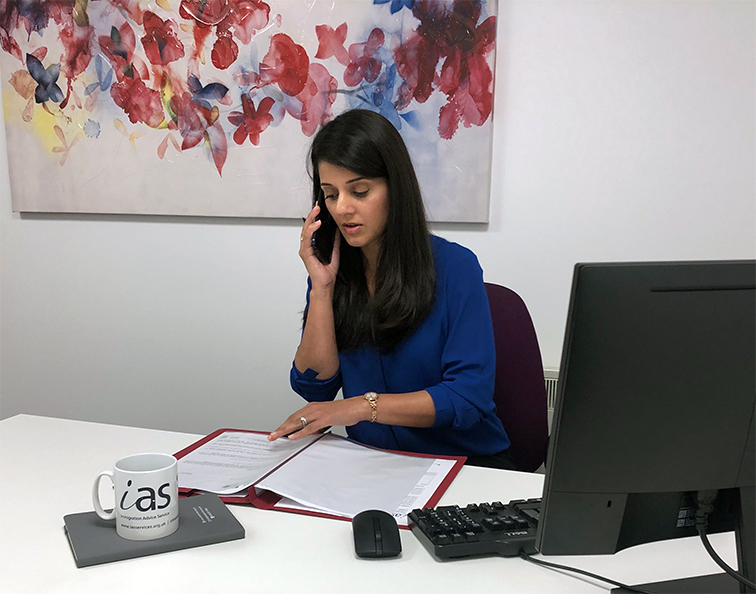 The Application Package
With our Application Package, your dedicated immigration lawyer will advise you on your application process and eligibility. Your caseworker will then complete and submit your forms to the Home Office on your behalf.
Request the Application Package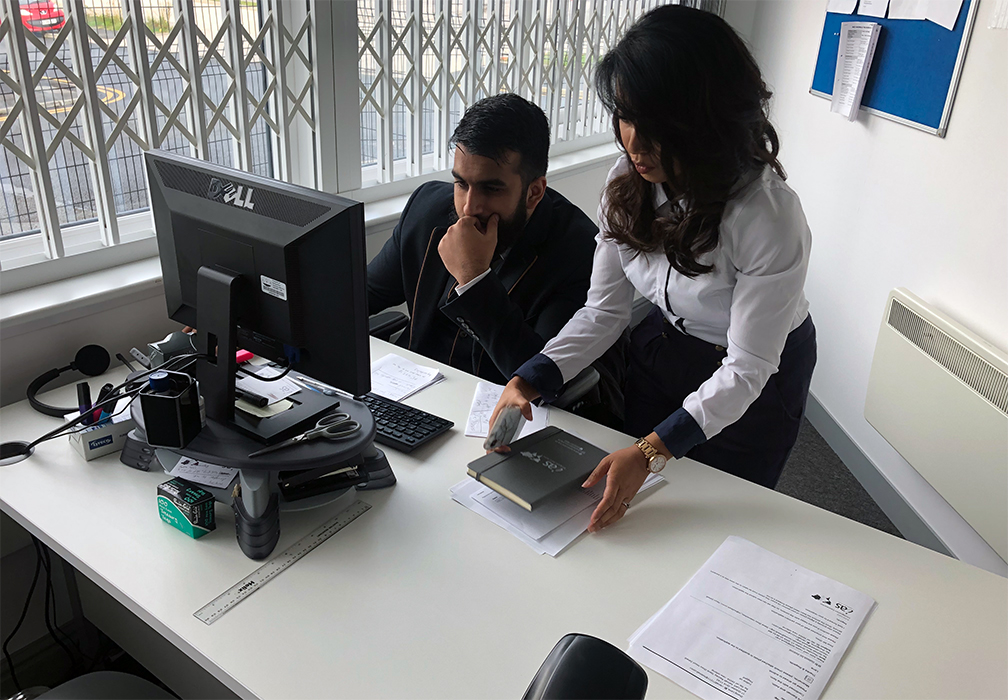 The Fast Track Package
Our Fast-Track Application Package is a premium service for those who need to submit their application in time with their deadlines. Your case will become a top priority for our lawyers and you will benefit from our highest-quality services.
Request the Fast Track Package
The Appeal Package
By choosing our Appeal Package, you can rely on our lawyers' legal knowledge and experience to ensure you have the highest chance of a successful appeal. We will also fully represent you in any hearings/tribunals.
Request the Appeal Package
Related pages for your continued reading.
Frequently Asked Questions
Yes, you can work in Portugal with a D7 or Golden Visa. However, there is no obligation to work
Applicants with children under the age of 18 may apply for their children to join them in Portugal as their dependents. It is also possible for an adult child to qualify as a dependent. However, they must not be over 26 years old, and they must be unmarried and enrolled in full-time education.
Retired people must plan their finances before moving to Portugal, as they may not be able to rely on a consistent income from full-time work. The amount of money needed is subjective, but the majority of locals live off around €1070 each month.
When saving to move to Portugal, take into account travel funds. If you want to return to Bangladesh routinely, you will need to include this in your savings.
No, you do not need to be able to speak Portuguese to get a D7 or Golden Visa. However, if you decide to become a citizen after 5 years, you will need to demonstrate proficiency in the Portuguese language.
Portuguese citizens can retire at 66 years and 4 months. This minimum age changes depending on the average life expectancy.
You must inform your pension provider of your move, and ask whether it will be possible to transfer your pension.
There can sometimes be tax issues when Bangladeshi pensioners move to Portugal. As Portuguese residents are taxed on international income, private pensions paid from Bangladesh could be taxed in Portugal, leading to double taxation.
This can be avoided by planning ahead and discussing tax concerns with a Total Law solicitor.