Portugal D1 Visa From Bangladesh
The D1 Visa allows Bangladesh citizens to work in Portugal as long as they have a job offer that lasts at least 12 months.
Applying for a Work Visa can be extremely intimidating and daunting without the right kind of support. Contact our immigration experts at Total Law for immediate guidance on how to submit an application for a Portuguese D1 Visa. Our team can be reached online or by phone at +44 (0)333 305 9375.
Overview of the Portugal D1 Visa For Bangladeshi Citizens
The D1 Visa is required by those who wish to work and live in Portugal for a year or longer. Skilled individuals who already have a job contract from an employer in Portugal are eligible for this visa, as long as the position can not be filled by someone already resident in the European Union.
As a dual-purpose residency visa, there are two pathways for workers. An applicant will apply for a D1 subordinate worker visa if their role will be a vocational position without managerial responsibilities.
If the applicant is a professional or has professional credentials (such as a lawyer, doctor, nurse, etc.), then they will qualify for a D1 Professional Worker Visa.
Many Bangladesh citizens are attracted to a D1 Visa as it opens up employment opportunities across Europe. With competitive wages in Portugal and a relatively low cost of living, the D1 Visa is the first step to securing Portuguese citizenship, which is an attractive prospect.
"I'm very happy with the standard of training received on the OISC Level 1 course, i passed my exam. Thank you!"
"My application was approved and a huge weight has been lifted from our shoulders this year "
"We used this service for the spouse visa extension application to assure that all the information was valid and correct."
Eligibility Criteria of The Portugal D1 Visa For Bangladeshi Citizens
Citizens of Bangladesh can only apply for this visa if they meet the following criteria:
Have a formal job offer from a Portuguese employer that will last at least one year.
Be able to prove their skills and education for the job role.
An IEFP declaration by the employer showing the job was advertised to those already living in the EU.
The job role must be genuine and have a salary at least equal to the national minimum wage in Portugal.
The IEFP is a governmental body, and the purpose of informing them attests that the post was advertised earlier for the required duration of time, but neither Portuguese citizens nor people from other EU members were able to fill it.
Can I Apply For The D1 Visa As a Tourist From Bangladesh?
Depending on the circumstances, a tourist from Bangladesh may be allowed to apply for a D1 Visa in Portugal.
A Bangladeshi tourist may be granted a visa if they have lived in Portugal for a time and can present a legitimate working contract that will last at least 12 months.
Any tourists applying for the D1 Visa will need to demonstrate the following as part of the application:
Valid residential address in Portugal
A copy of the employment contract.
Evidence of previously made social security contributions
Evidence of income that will be at least as much as the Portuguese minimum wage, demonstrating your ability to sustain yourself.
Documents Needed for D1 Visa As A Bangladesh Citizen
It is important to ensure that you provide all the required evidence when applying for a D1 Visa otherwise you could risk delays or possible refusal.
Those applying from Bangladesh will need to provide the following paperwork:
Completed D1 Visa application form
An offer letter of employment including details of pay, job role and length of contract
Two passport photographs
Valid passport that is valid for three months after the planned departure from Portugal
Proof of valid medical insurance policy
A copy of a clear criminal record issued by the relevant Bangladeshi authority
Evidence of applicable professional qualifications
IEFP declaration
Visa fee payment
The visa application might be rejected if any of the required paperwork is missing, and this is why it is important to get help from expert immigration advisors at Total Law.
Our skilled legal advisors with years of experience in helping Bangladeshi nationals secure a D1 Work Visa will ensure all of your documents are submitted correctly. For further details on available services, please call +44 (0)333 305 9375 to speak with us.
Medical Travel Insurance Requirement For The D1 Visa
The Portuguese government requires all foreigners planning to stay in Portugal on a D1 Visa to have suitable medical travel insurance.
Only a policy provided by an authorised insurer is valid and it must cover all medical, accidental, and emergency expenses of at least 30,000 Euros that might occur during your stay in Portugal.
The cost of the insurance premiums will differ depending on individual circumstances such as age and past health issues.
How To Apply For The Portugal D1 Visa From Bangladesh?
Candidates should first schedule an online appointment with the relevant embassies or local consulates in Bangladesh. You should do this before submitting your D1 Visa application online.
You may be required to attend an interview to assess your suitability for the visa and answer questions about your paperwork and long-term plans for living in Portugal.
As part of the application you will need to pay the required visas. If your visa is approved you will be able to collect your passport from the local embassy or consulate. When a visa application is rejected, then you will be notified for the reason for refusal.
Cost of Applying for A D1 Visa From Bangladesh
The general fee to apply for a D1 Work Visa is 90 Euros. But, you might also have to pay service and facilitation charges at the visa facilitation centre, such as the VFS Global office in Bangladesh.
Other than the above-mentioned expenses, the entire process of visa application involves a lot of paperwork, photocopies, and attestations. Each of these will need to be paid for separately.
In certain circumstances you may be exempt from paying a D1 Visa fee but you should reach out to an immigration professional for advice on what the fee exceptions are and whether you qualify.
How To Prepare For The D1 Professional Worker Visa Interview?
All applicants, including Bangladeshi nationals, must appear in person for an interview at the embassy or their regional Portuguese consulate. This interview's objective is to convey to the government your true motivation for visiting Portugal.
All of your replies must match the information in the papers you have submitted. Any ambiguities or uncertainty might raise suspicion in the interviewer, which could result in a rejection to grant the D1 Visa. Therefore, it is extremely important for applicants to prepare in advance for all the possible interview questions so that they can sound confident in their responses.
Total Law can help you with this because our team of visa experts have a lot of knowledge about the possible interview questions that can be asked during your interview. If you wish to seek more information regarding how to prepare for a D1 Visa interview, please contact us via our online chat or call +44 (0)333 305 9375.
What Are The Next Steps After A D1 Visa Application Is Approved?
The applicant may begin making travel arrangements after their D1 Visa application has been accepted and authorised. It is crucial for the visa holder to get in touch with the local immigration office as soon as they arrive in Portugal to start the process of obtaining a Residence Permit, which will allow them to remain in Portugal and continue to work there for the term of their employment contract.
A key benefit of a Residence Permit swiftly is that you won't need to apply for a visa again before each entry into Portugal as the permit grants multi-entry permission at the Portuguese border.
Can I Get Citizenship As a D1 Visa Holder?
All D1 Visa holders can become eligible for Portuguese Citizenship if they fulfil certain criteria set by the Government of Portugal, which includes:
Sound knowledge of the Portuguese language
A clean criminal record
Evidence of 5 years of legal residency in Portugal
Anyone who has lived in Portugal for at least five years is allowed to file for Citizenship status, and this process is called naturalization.
All non-EU applicants, including Bangladeshi nationals, must reside in Portugal for at least 183 days per year for five consecutive years on a valid Residence Permit before being eligible to apply for a PR or Citizenship.
It is important to highlight that both Portugal and Bangladesh allow dual citizenship. So, you can maintain your Portugal Citizenship without giving up your Bangladeshi passport.
How Long Does It Take to Get a Portugal D1 Visa From Bangladesh?
Getting a D1 Visa can take anywhere between 60 to 90 days. However, this time frame can be extended if there is a need for additional documentation or if the Embassy investigates an individual's case in more detail.
Another factor that can delay getting the D1 Visa for Portugal is the unavailability of an application submission time slot at the Embassy. Bangladeshi nationals must keep a close eye on available appointment slots as they are often booked quickly.
Therefore, it is advisable to begin your visa application as soon as you receive a job confirmation letter from your Portuguese employer to prevent any delays or possible withdrawal of the employment offer.
Alternatives to a D1 Work Visa
If you are not eligible for a D1 Work Visa, you can still pursue other types of visa routes offered by the Portuguese government. 
For those without a job offer before travelling to Portugal, then the Jobseeker Visa is a key option as it grants the holder time to secure employment.
The Humanitarian Visa, which may be obtained for voluntary work or research, is an alternative for individuals who want to visit the country temporarily for offering their volunteer services or to conduct research.
For those looking to study on a short-term basis then the Study Visa allows entry into Portugal for education purposes for a maximum period of six months.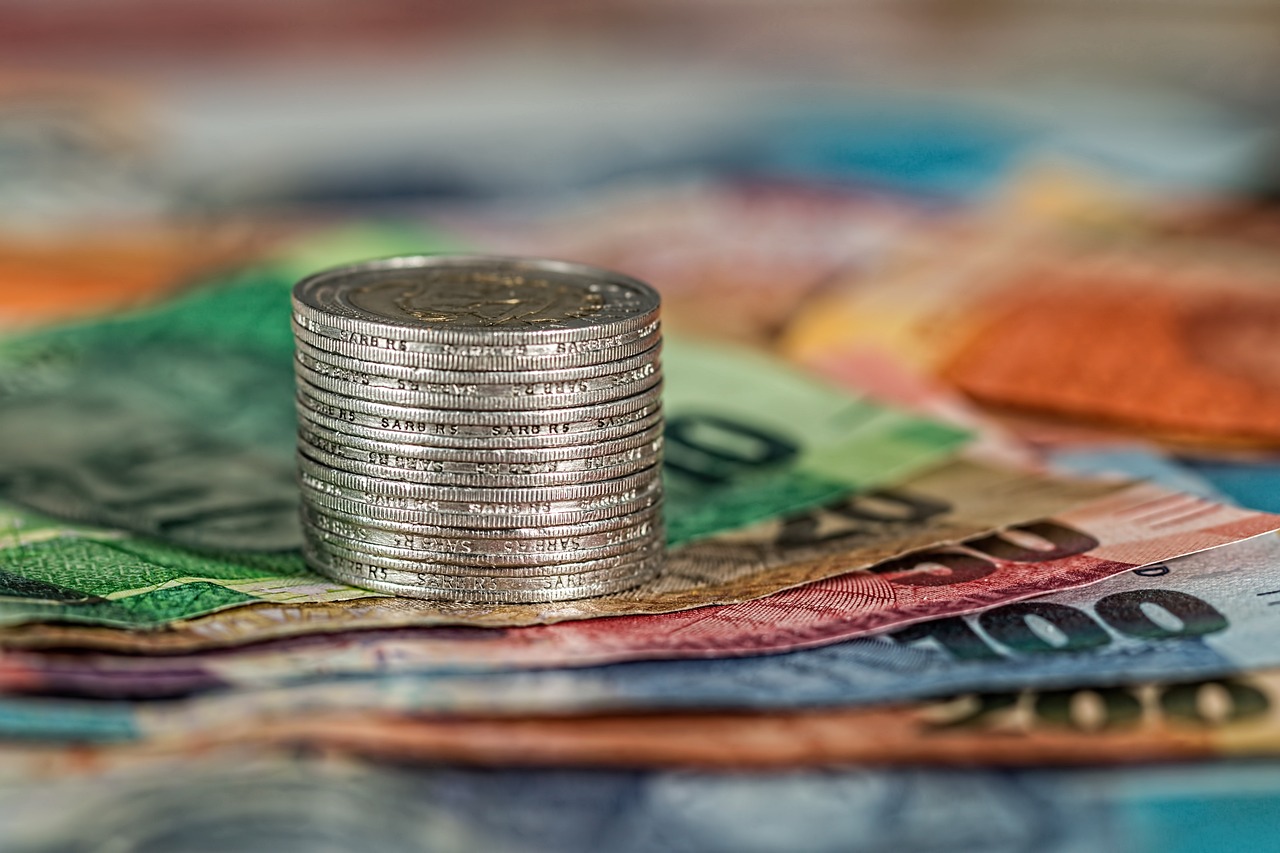 How Can Total Law Help?
Applying for the D1 Visa involves a lot of paperwork that must be handled properly and efficiently.
Total Law aims to make the process of visa application less intimidating and more exciting. Our experts have years of experience, so they are able to help you collect and submit all the required documents needed to make a successful application.
Additionally, they can also help to prepare you for excelling at your visa interviews by helping you prepare in advance.
For further queries regarding our visa application services and how we help our clients, please do not hesitate to contact us online or call us directly at +44 (0)333 305 9375.
Advice Package
Comprehensive immigration advice tailored to your circumstances and goals.
Application Package
Designed to make your visa application as smooth and stress-free as possible.

Fast Track Package
Premium application service that ensures your visa application is submitted to meet your deadline.
Appeal Package
Ensure you have the greatest chance of a successful appeal. We will represent you in any case.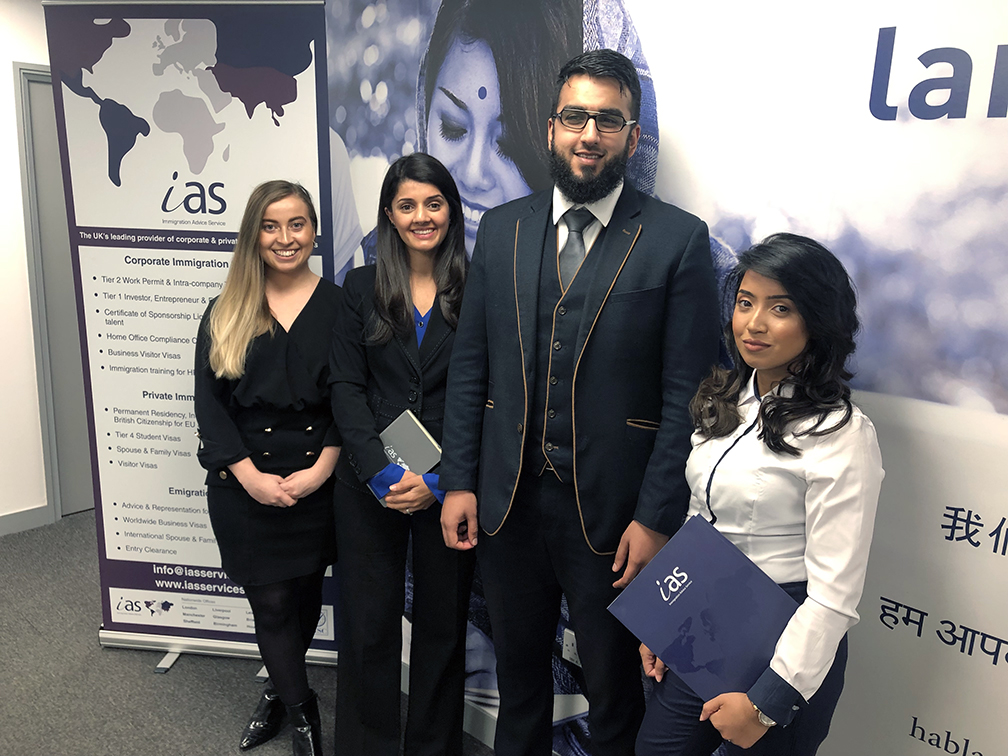 The Advice Package
During this untimed Advice Session with our professional immigration lawyers in London, you will receive our comprehensive advice, completely tailored to your needs and your situation.
Request the Advice Package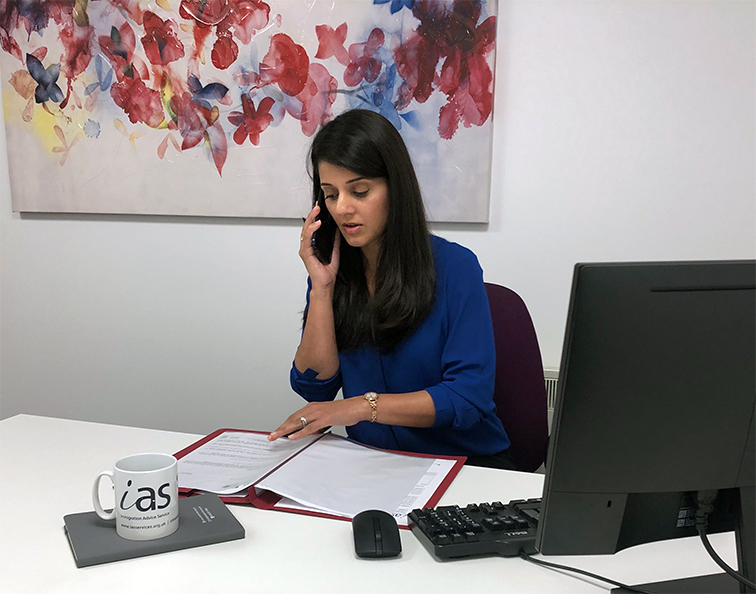 The Application Package
With our Application Package, your dedicated immigration lawyer will advise you on your application process and eligibility. Your caseworker will then complete and submit your forms to the Home Office on your behalf.
Request the Application Package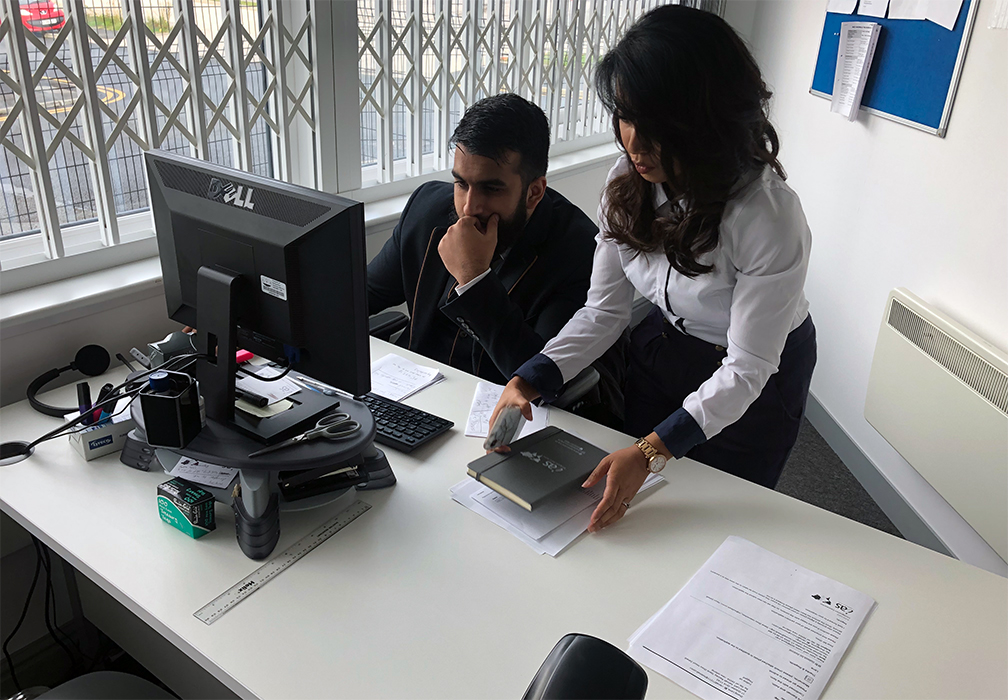 The Fast Track Package
Our Fast-Track Application Package is a premium service for those who need to submit their application in time with their deadlines. Your case will become a top priority for our lawyers and you will benefit from our highest-quality services.
Request the Fast Track Package
The Appeal Package
By choosing our Appeal Package, you can rely on our lawyers' legal knowledge and experience to ensure you have the highest chance of a successful appeal. We will also fully represent you in any hearings/tribunals.
Request the Appeal Package
Related pages for your continued reading.
Yes, Type D Visas are Long-Stay Schengen Visas that range from D1 to D9. Applicants can apply for the appropriate visa based on their purpose of travel.
A D1 Visa is a visa that is specifically aimed at professionals who are able to demonstrate acceptance of a work offer in Portugal.
While the D3, also known as the Highly Qualified Activity Visa, is most frequently used to refer to highly skilled experts from particular fields who seek to work in Portugal.